Our team of experts diligently research and review all of the products and services we recommend. If you buy through our links, we may receive a commission. Learn more here.
With a name like FriendFinder, one would tend to believe that this is an online space for developing new friendships or doing some good, ole platonic networking. But no, this dating app caters to singles in their 30s and 40s who want to find casual dating experiences!
Our review of FriendFinder.com will take a deep dive into this long-standing dating website and mobile app to determine if it's a good option for casual dating or romance. Find out how much FriendFinder costs, the premium features it offers its paying members, and how long it takes to sign up for a paid subscription.
Those who become free members of FriendFinder.com can create a free profile, set up their search filters, and browse other members' profiles free of charge. Try out FriendFinder for free and discover if it's a good option for finding short-term romance or casual dating in your local area!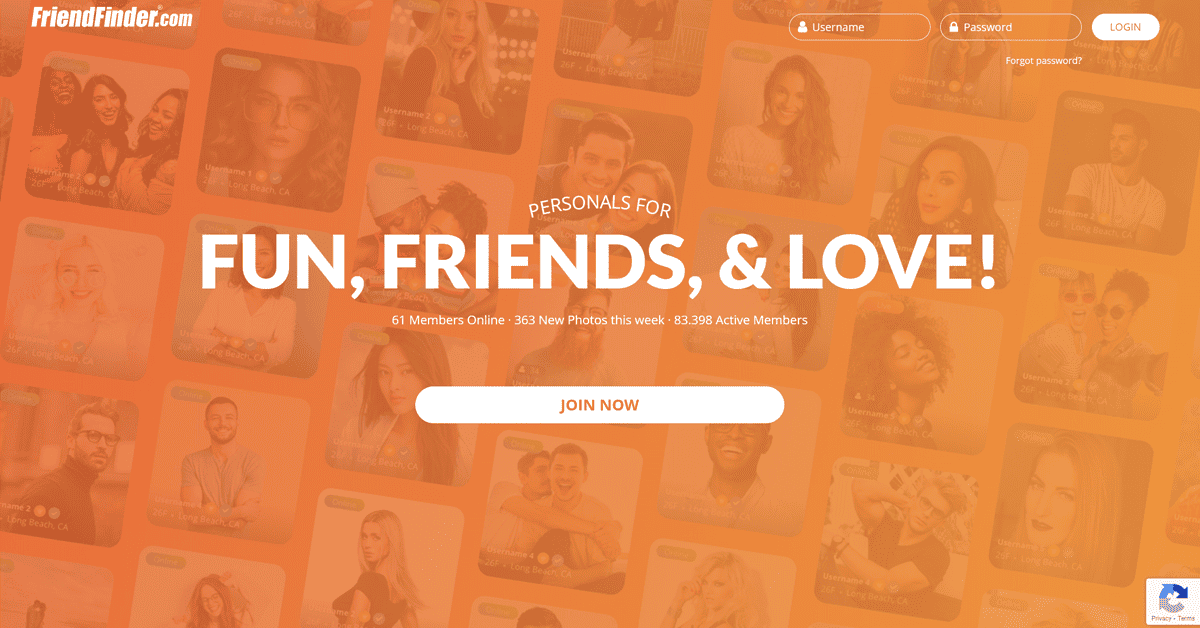 | | |
| --- | --- |
| Sign-Up Time: | 5-10 minutes |
| Cost: | $10.82 – $34.94 per month |
| Membership Pool: | 20,000 (in the United States) |
---
---
Our FriendFinder Dating App Rating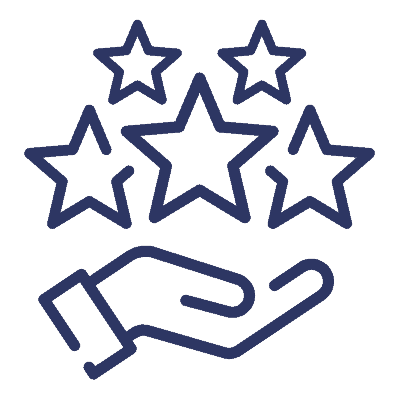 Overall Rating

FriendFinder is coming in with an overall score of 3.4 out of 5!
FriendFinder scored well after we ran the service through our rating system. They got 3.4 out of 5 stars. We recommend this platform to anyone looking for a short-term romance. It's different from what we'd point you toward if you're interested in meaningful relationships or connections.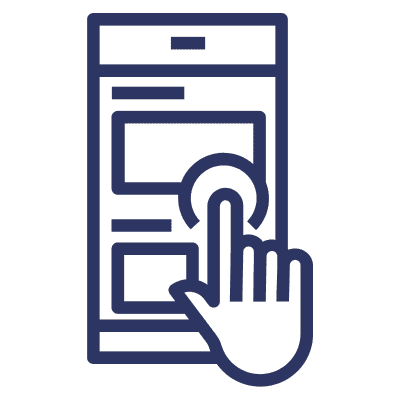 Ease of Use
While the app is easy to use and the sign-up time is relatively quick, the menus are laid out in an odd format, and there aren't any swiping profiles that allow you to cycle quickly or efficiently through match suggestions. The search terms are easy enough to set, but we're not big fans of viewing a profile and having to back away to view the next one.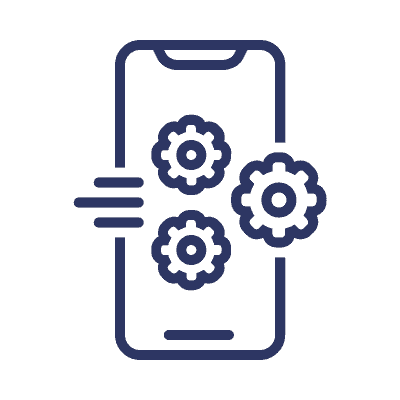 Features
What FriendFinder lacks in an updated look and intuitive ease of use, they more than make up for in excellent, exciting features. Paying members can access the usual fare, like unlocking messages, viewing all profile photos, and accessing advanced search terms. But there are also different offerings like access to members' live streams, daily profile highlights, and Hot or Not, where you can rate members based on appearance.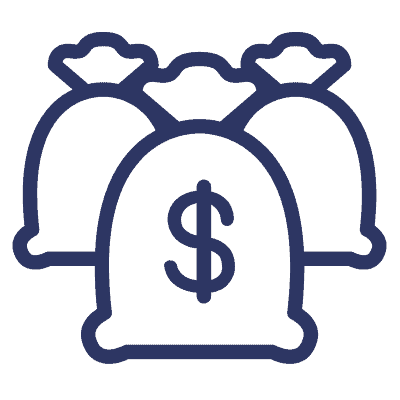 Cost


FriendFinder extends its customers access to six membership plans. Several options allow users to experience various lengths of time to use the app and enough price points to fit in multiple members' budgets. And it's cool that Gold members are rewarded with extra profile highlights and better placement in the searches for paying a higher price for their subscription plan.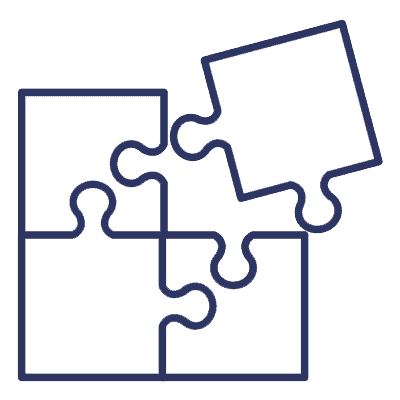 Match Quality


We got many attractive match suggestions that adhered to our criteria, but it was such a downer that many of them were located far from our location. This is probably due to FriendFinder only having 10,000 dedicated members using the app weekly. This leads to reduced match suggestions and dating possibilities.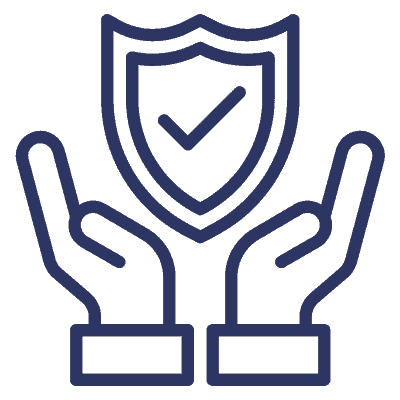 Safety and Security


Like most dating apps, FriendFinder uses an encrypted connection to keep its members' private data safe and secure. There are controls for users to report and block members who give them problems or fake profile feels. But there are many fake accounts and inactive profiles on the FriendFinder app, so much so that there are only 10,000 active accounts out of 20,000 registered.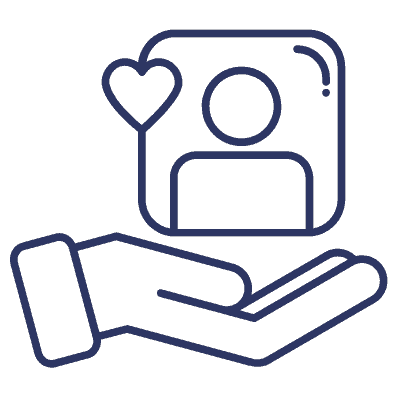 Customer Service

FriendFinder and its customer service center are par for the course when you look at other dating apps and services. Not only can you find an extensive FAQ section that breaks down things by subject for an easy search, but there are methods for sending direct messages to the support team for a more personal touch.
Overview of FriendFinder
Contrary to its name, FriendFinder isn't geared toward finding new friendships or networking with new people, as it is focused on casual dating, romance, and flings between singles in their 30s and 40s.
FriendFinder Fast Facts
Year Founded: 1996
Active Members: 10,000
Average User Age: 32-40 years
Gender Ratio: 75% men to 25% women
Founded in 1996, FriendFinder has been around for a long time, and it shows. The site and mobile app have yet to intentionally improve their design or look to keep up with modern dating apps like Tinder or Bumble. FriendFinder looks dated and operates like a dating app you would have used in the early 2000s. There aren't any swipe-style profiles (except for the Hot or Not feature), and the navigation is rather clunky.
The dating pool could be better, and you'll discover many inactive or illegitimate profiles when you look at the registered accounts versus active member numbers. It's also a male-dominated dating site, making it better for women looking for a date or short-term romance.
Premium Memberships and Prices
FriendFinder offers three membership plans. For the most part, Silver and Gold members experience the same features, but Gold members get better placement in the site's searches and have access to more advanced search terms, too.
Gold Membership
| Plans | Price Per Month | Total Cost |
| --- | --- | --- |
| 1 month | $34.94 | $34.94 |
| 3 months | $19.98 | $59.94 |
| 6 months | $15.82 | $94.92 |
Silver Membership
| Plans | Price Per Month | Total Cost |
| --- | --- | --- |
| 1 month | $22.94 | $22.94 |
| 3 months | $13.31 | $39.93 |
| 6 months | $10.82 | $64.92 |
Whichever FriendFinder membership you choose, you must pay in full before using the premium features. Everything needs to be paid for at once and in one lump sum ahead of time. From what we can tell, you can take advantage of no payment methods or monthly installments to ease the cost of your premium subscription.
FriendFinder Free Trial and Special Features
The FriendFinder app comes with a standard membership plan, which serves as the platform's free trial experience for new customers. Members can enjoy a few free features to give them a sense of how the site works, what people use it, and how to navigate the platform.
Free Features
As a free member of FriendFinder, you can enjoy the following complementary features without the need to upgrade to a premium membership plan:
Register a new account
Create a free profile
Upload photos
Enter search terms
View members' profiles
Send "flirts"
Add your favorite profiles to the "hotlist"
Get up to 10 matches
Participate in chat forums or groups
Create blog posts
Complete personality tests
See other members' test results
Premium Membership Features
Check out the features that Gold and Silver members can experience after they've paid for a premium membership plan at the FriendFinder app:
Unlock Messaging
While free members can send "flirts" and add members to their favorite list, premium members can send messages to their favorite members. Paid subscriptions allow users to connect in a meaningful way with their matches.
Video Intros
Paying members can record and post a video intro onto their profile. It's like a written profile headline, except for a visual form. But it's designed to do the same thing: capture the attention of other viewers.
Live Webcam Views
Premium members can access members' live streams. In many cases, these are more adult-oriented and spicy.
Access All Profile Photos and Information
Upgrading from free to paid membership unlocks all members' profiles so you can see all their photos and their bio information kept private from free members.
Watch Full-Length Videos
Members can also view full-length videos posted by other members and extra photos and bio info.
Profile Highlights
Gold and Silver users can enjoy boosting and highlights that push their profiles higher in the searches and allow them to become more visible to other singles.
Access to Advanced Search Terms
Members can search beyond age, gender, and location.
Hot or Not
This feature lets paying members swipe through profiles and rate other members based on how attractive they appear.
Do FriendFinder Memberships Renew Automatically?
Yes, Gold and Silver membership plans automatically re-up once they end the billing cycle. If you don't want to be charged for a new membership when your old plan ends, you can switch your auto-renewal feature to "off," which essentially cancels your membership (although you can use whatever remaining time you have left).
Should You Join FriendFinder?
Could FriendFinder be your ticket to finding fun singles ready to mingle? Or would it be better to check out another top dating app? We've compiled a list of reasons to join and not to join the FriendFinder app so you can make an informed decision.
Reasons to Join
You're Searching for Casual Love or Dates
FriendFinder has been a staple for finding casual relationships, romance, or flings online since the mid-90s. One of the best reasons to join the platform is if you want to find a casual partner. This isn't a place to find a marriage partner or any meaningful, long-term relationship.
Interesting Features
For a dating app with an outdated design and a strict focus on hookups and flings, FriendFinder has exciting features rivaling even the best of modern dating services. FriendFinder comes with member blogs, a live-action chat room, and many groups that members can join to forge bonds with other members.
Reasons Not to Join
You're Interested in a Large Dating Pool
FriendFinder only has 10,000 active members, so it's not the best option in dating apps if you're interested in getting a lot of daily matches. As we tried out the app for free, we found that many of the suggestions on our match list were located far away from our location. It makes FriendFinder an app better for finding love or romance in cities and urban areas.
FriendFinder Is Male Dominated
If you're talking primarily about heterosexual relationships, FriendFinder isn't great for male members to find love with the opposite sex. Women can quickly generate a good dating pool of singles (considering 75% of the user base is male), but men will struggle to find women who adhere to their dating goals and preferences.
You Want to Date 20-Somethings
People who are in their 20s are using FriendFinder, but they don't make up the bulk of users. Most singles using this service are between 32 and 40 years of age. It's a dating app for middle-aged men and women looking for casual dates.
You Want to Meet Your Soulmate or a Marriage Partner
FriendFinder is well-known for casual romance or dates, so there are better places to find any serious or meaningful relationship. The name of the service suggests the idea of "friends with benefits," so you can imagine the dating goals and aspirations its members shoot for.
The Sign-up Process
We signed up for a new account with the FriendFinder app and are happy to report that the registration process is quick. To become a free member, sign-up only takes a few minutes. Those who upgrade to a premium membership plan and develop their profiles with a lot of good detail might spend ten to fifteen minutes doing so.
Use the step-by-step instructions below to sign up if you're interested in joining FriendFinder.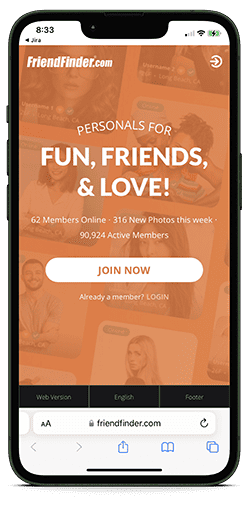 Step 1: Visit the FriendFinder Website
Head over to the FriendFinder homepage and click on "Join Now" to begin.
Step 2: Create a Username and Password and Enter Basic Infor
Create a unique username and password to access your new FriendFinder account. Then select your gender and let FriendFinder know the gender of the singles you wish to be matched with on the app.
Include your date of birth, so FriendFinder knows you're legally old enough to use their service. Enter your location as well to get matches in your local area.
Step 3: Add Extra Information and Write About Yourself
Answer a few more questions about yourself before moving on to the next step (race, body type, sexual orientation, etc.).
The FriendFinder app allows new users to write about themselves in more detail in their "About Me" section. They can also create an introduction title to capture their matches' attention.
Once you've completed this portion, click "Done" and move on to your free membership plan.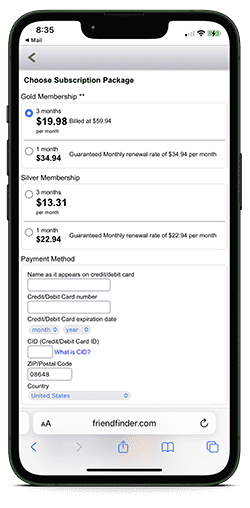 Step 4: Upgrade to Premium Membership
You're more than welcome if you want to continue as a free member. You can start setting up search terms and checking out your match suggestions.
Click the red "Upgrade Now" button to navigate the membership options page. Choose a subscription that works well for your budget and dating needs. Then, enter payment information and complete the transaction.
Step 5: Set Your Search Parameters
Hit "Search" to enter advanced search settings to find singles who adhere to your dating criteria and preferences. Free members can only search by gender, age range, and location. To search using other terms beyond these three basics, you must become a paid member of the FriendFinder app.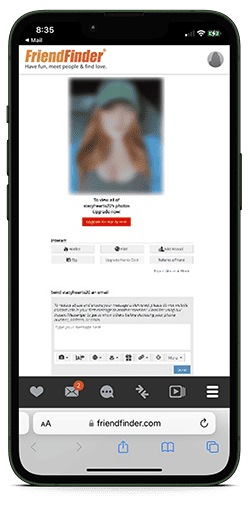 Step 6: Check Out Other Members' Profiles
Once you've entered search terms, your match results will appear on the main menu. Click on any profile to be directed to that member's profile page. Unless you're a paying member, you cannot see all their info and photos, but free members can see a truncated version.
There are a few ways you can interact with members if you're a non-paying user of FriendFinder. You can send a "flirt" or add that member to your hotlist. Paying members can send messages.
Step 7: Contact Customer Service
Click on "Help/Contact" under your username to access FriendFinder's customer service resources.
Help Center – A complete set of FAQ links exists for customers who want to solve problems independently. They're split up into various categories like "Billing," "Your Account," "Using Your Message Center," etc.
Contact Us – If you want to send a message to the service center, click "Contact Us" to create a message. There's mailing information for users who wish to send mail to FriendFinder's home office in Florida.
Alternatives to FriendFinder
Are you looking for a dating app that'll help you find casual dating or romance but one that looks and functions much better than FriendFinder? We have several great alternatives. They look much better, are more secure, and have larger dating pools for better opportunities. We recommend using these platforms over FriendFinder if you want casual romances.
Dating App
Key Facts
Review
Tinder

Active Members: 57 million
Gender Ratio: 61% men to 39% women
Best For: Casual dating and romance or meaningful, long-term relationships
Pricing: Begins at $4.50/month

Tinder Review
Bumble

Active Members: 16 million
Gender Ratio: 44% men to 56% women
Best For: Women looking for casual or meaningful relationships
Pricing: Begins at $16.99/month

Bumble Review
Zoosk

Active Members: 40+ million
Gender Ratio: 47% men to 53% women
Best For: Casual dating and romance or meaningful, long-term relationships
Pricing: Begins at $10.00/month

Zoosk Review
OkCupid

Active Members: 10 million
Gender Ratio: 67% men to 33% women
Best For: Casual dates or serious relationships with singles who have similar interests
Pricing: Begins at $19.99/month

OkCupid Review
Hinge

Active Members:  500,000
Gender Ratio: 55% men to 45% women
Best For: Meaningful relationships or casual dates and romance
Pricing: Begins at $34.99/month

Hinge Review
Coffee Meets Bagel

Active Members:   10+ million
Gender Ratio: 55% men to 45% women
Best For: Meaningful relationships or casual dates and romance
Pricing: Begins at $15.00/month

Coffee Meets Bagel Review
Frequently Asked Questions
Check out some of the most common questions real people ask about the FriendFinder app. We compiled these along with the answers we found as we did our review of the service. Find the quick answers you need on the FriendFinder app in our convenient FAQ section below:
Is FriendFinder Free?
There's a free membership plan, but it limits new members to a handful of complementary features. New, non-paying users can create and develop a free profile, add photos, enter search terms, and view profiles on the suggestion list. The biggest drawback of the FriendFinder free membership is not being able to message their matches, even though non-paying members can send "flirts" and add profiles to their hotlists.
How Much Does FriendFinder Cost?
FriendFinder has two kinds of membership plans. Gold and Silver subscriptions come with three memberships each: one month, three months, and six months. One-month Gold is $29.99, three-month Gold is $59.94, and the six-month Gold is $94.92. One-month Silver is $22.94, three-month Silver is $39.93, and six-month Silver is $64.92. 
Is FriendFinder Legit?
FriendFinder has 10,000 active members out of 20,000 registered profiles in the United States. There are a lot of inactive accounts, as well as several fake profiles. FriendFinder allows its members to report or block other users to counteract illegitimate accounts. The site is diligent in dismantling fake profiles when they find them, and it uses a solid encrypted connection to ensure its members' private information and data are kept completely secure during their time using the app.
How Long Does It Take to Sign Up at FriendFinder?
We took the time to register as a free member and then upgraded to a paid subscription. The entire process took between five and ten minutes. If you take the time to develop your FriendFinder profile to the fullest extent, we could see it taking over ten minutes. It all depends on how thorough you want to be in presenting yourself. 
What Kind of Relationships Does FriendFinder Foster?
FriendFinder mainly targets people who want to find short-term flings or romance. Some people have found meaningful relationships using this dating app, but it's uncommon. It's a casual dating platform; most people use it to hook up or experience casual dating. 
Can Free Users Send Messages?
You must pay for the premium membership plan to send messages to your matches. We tried to send someone a message and were directed to the page featuring the six FriendFinder membership plans. The only way to communicate with other members on the FriendFinder app is to send them a "flirt" or to add them to your hotlist. 
Can I Turn Off the Auto-Renewal Feature?
Turn off the auto-renew feature by going into your account settings and turning the feature to "off" under your billing preferences. Once you've done this, you can still use the remaining time left on the plan, but it won't be re-upped automatically when the plan ends the billing cycle. 
What Features Come with a Paid Subscription?
Paying members can access complete profiles, send messages to their matches, get detailed reports on new onboarding members, get positioned at the top of the search results, and view videos posted by other members. 
Who Is FriendFinder Good For?
FriendFinder is suitable for singles in their 30s and 40s looking for casual dating experiences. FriendFinder comes as a downloadable mobile app, but a website can also be used on a mobile device. There are better options for people who want to find meaningful relationships, like a soulmate or a marriage partner. 
How Can I Pay for My Membership Plan?
FriendFinder accepts all major credit cards, including Visa, Mastercard, Discover, and Diners Club. You can also pay using JBC, SEPA, and Maestro. Oddly enough, FriendFinder doesn't let you pay using American Express credit/debit cards.