Our team of experts diligently research and review all of the products and services we recommend. If you buy through our links, we may receive a commission. Learn more here.
Asian dating is nuanced. You have many Asian singles who hold the family in high regard and are solely focused on finding someone to marry, someone their family approves of. But you also have Asian singles who play the field and want to experience the thrills of casual romance and low-commitment dating. And, of course, many Asian singles fall somewhere in between.
If you want to develop and foster relationships with Asian singles online, you need to take a look at our best Asian dating apps, where you can potentially find true love, a marriage partner, or someone to go out with on the weekend. Our top recommendations cover everything from serious to casual relationships (and anything in between), as well as international or professional dating.
---
---
5 Best Asian Dating Apps in 2023
To meet a variety of Asian singles across the globe, we've included dating apps that come with large dating pools, great search filters and matchmaking systems, excellent member features, and affordable membership pricing that can work with nearly any budget.
Dating App
Key Facts
Free Trial
Eharmony

Active Members: 16+ million
Gender Ratio: 48% men to 52% women
Best For: Serious relationships with Asians centered around compatibility
Membership Price: Begins at $35.90/month

Start Your Free Trial!
Elite Singles

Active Members: 2+ million
Gender Ratio: 44% men to 56% women
Best For: Serious relationships with professional Asian singles
Membership Price: Begins at $31.95/month

Start Your Free Trial!
AsianDating.com

Number of Users: 220,000
Gender Ratio: 60% men and 40% women
Best For: International Asian dating and romance
Pricing: Begins at $42.50/per month

Start Your Free Trial!
Zoosk

Active Members: 40+ million
Gender Ratio: 47% men to 53% women
Best For: Casual dating and romance with Asian singles
Membership Price: Begins at $10.00/month

Start Your Free Trial!
EME Hive (EastMeetEast)

Active Members: 500,000
Gender Ratio: 64% men to 36% women
Best For:Finding love and romance with younger Asian singles
Membership Price: Begins at $26.99/month

Start Your Free Trial!
Begin meeting Asian singles online today! Take advantage of any free trial links in the table above and get a taste of how these dating apps work and what kind of singles you could meet!
Why You Can Trust Us
We'd love to say that you need to take our word for it regarding the best Asian dating apps. But we know it's not that easy! These are five major reasons why you can trust our take on the best Asian dating apps and why our recommendations mean something.
Our Writers Use the Free Trials
To deliver honest reviews with useful, accurate information, we've tasked our writers with creating free trial accounts to test out the Asian dating apps for themselves. This allows them to present thoughts that are rooted in firsthand experience. This means our reviews are factually accurate and develop an honest and objective picture of the dating apps we research.
We Look at Drawbacks and Downsides
It's easy to write a review about a dating app, embellish what's great about it, and build up its better aspects. But we want to bring you honest and accurate reviews, so we will also focus on the negatives of any dating app we review. We want you to go into using these platforms and products with realistic expectations and know exactly what you're getting yourself into, the blessings and the curses.
Our Content Stays Updated
Membership pricing on Asian dating apps can fluctuate from month to month. Sometimes dating apps eliminate or introduce more features on their platform. No matter the changes, our content and reviews remain accurate and up-to-date. We regularly update pages to keep the info fresh and our readers on the cutting edge.
Access to Free Trial Links
If you're unsure whether you can trust what we're saying about the Asian dating apps we're recommending, you are free to fact-check our claims. Use the free trial links we provide in all our reviews and see for yourself what these dating apps are like. We'll always provide you with an avenue to test the products we promote.
We Don't Waste Your Time with Subpar Products
We're typically going to recommend mainstream dating apps for finding Asian singles. We promote some niche platforms, but they are at the top of their game within their specialized market. We'll never plug obscure dating apps that don't deliver results or have too small a following. We'll point you in the direction of Asian dating apps that are worth your time and money and provide outstanding results.
Overview of the Top-Rated Asian Dating Apps
Let's take a closer look at the best Asian dating apps. Now that you know which are the best for finding true love or dates with Asian singles, we'll go into a more thorough examination of each and what they can offer you on your journey!
---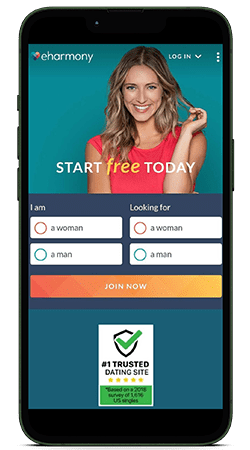 1: Eharmony – Best for Compatible Relationships and Connections
| | |
| --- | --- |
| Active Members: | 16+ million |
| Gender Ratio: | 48% men 52% women |
| Sign-up Time: | 30-45 minutes |
| Pricing: | Starting at $35.90 per month |
Eharmony is the best overall dating app for Asian singles, primarily due to its focus on compatibility and principles that lead to long-lasting, committed relationships. Specifically, eharmony is a great option for Asian singles who want to find someone to marry or someone whom they'd consider their soulmate. Eharmony has over 16 million active members, and its 32 Dimensions of Compatibility testing is perfect for pinpointing that special someone whose your ideal life-long connection. Because many Asian singles value family, commitment, serious relationships, and the sanctity of marriage, eharmony was an easy pick as the best Asian dating app!
---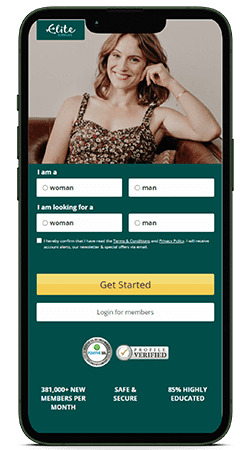 2: Elite Singles – Find Professional Asian Singles
| | |
| --- | --- |
| Active Members: | 2+ million |
| Gender Ratio: | 44% men 56% women |
| Sign-up Time: | 15-25 minutes |
| Pricing: | Starting at $31.95 per month |
It's no secret that many Asian singles are highly educated, successful, and work in high-paying fields. Elite Singles is our next best choice for meeting and connecting with Asian singles. Over 85% of those who call Elite Singles home have completed some form of higher education. Many work as doctors, lawyers, and businessmen or women, making decent incomes and enjoying the finer things in life.
In addition to catering to a higher caliber of clientele, Elite Singles specializes in serious relationships and commitment. If you're successful and highly educated, and you want to meet Asian single who see eye-to-eye with you on success, wealth, and status, Elite Singles is a platform you need to check out!
---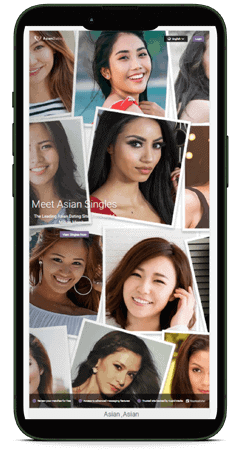 3: AsianDating.com – Find International Asian Singles
| | |
| --- | --- |
| Active Members: | 220,000 |
| Gender Ratio: | 60% men to 40% women |
| Sign-up Time: | 5 minutes |
| Pricing: | Starting at $42.50 per month |
Not only is Asiandating.com our favorite pick for international Asian dating, but it's also our best niche Asian dating app where most singles using the platform have an Asian heritage or have Asian blood coursing through their veins. Asiandating.com is available in many countries, including the US, most of the EU, and many Asian nations like Korea, Vietnam, China, the Philippines, Japan, and many others. Combine their wide range with a focus on serious relationships and dating, and you have a winning recipe that makes Asiandating.com one of our best recommendations for meeting Asian singles.
---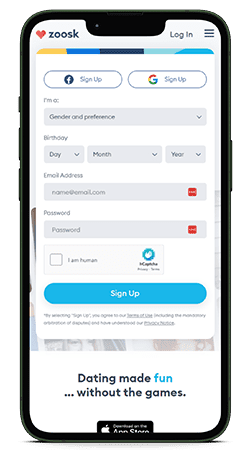 4: Zoosk – Casual Dating and Romance with Asian Singles
| | |
| --- | --- |
| Active Members: | 40+ million |
| Gender Ratio: | 47% men 53% women |
| Sign-up Time: | 5 minutes |
| Pricing: | Starting at $10.00 per month |
As big as Zoosk is in terms of members (500,000 paying members and 40+ million total users worldwide), it was difficult not to include it in our recommendations for the best Asian dating apps. It also helps that Zoosk is available in over 80 countries worldwide. This makes for a lot of great possibilities, especially if you want to go out on dates or enjoy short-term romances with Asian singles. This is a great modern option for Asian singles who don't hold the more traditional views regarding relationships and dating.
---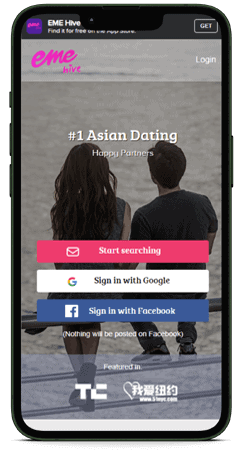 5: EME Hive – Serious Relationships with Young Asian Singles
| | |
| --- | --- |
| Active Members: | 500,000 |
| Gender Ratio: | 64% men 36% women |
| Sign-up Time: | 5 minutes |
| Pricing: | Starting at $26.99 per month |
EME Hive comes at an affordable price for being a niche dating app and has a decent dating pool of 500,000 members, with 250,000 active weekly. Along with Asiandating.com, this is our other niche Asian dating app pick, but this one focuses more on a younger base of users. The typical EME Hive member is between 25 and 35 years of age, whereas Asiandating.com will typically introduce you to a blend of younger and older members. Most members on the platform are Asian, too, so you won't have to search too hard! If you're looking for true love or serious romance with younger Asian singles, EME Hive is definitely one of your best options.
---
What Makes These Apps the Best for Asian Dating?
There were several things that all these dating apps had in common, which made them ideal for Asian online dating and Asian relationships. For Asian dating, it's not so much choosing apps used mainly by Asian singles; it's about selecting platforms that provide the most opportunities, cover the most expansive area, and are of the best quality.
They Have Many Active Members
One of the reasons we recommended so many mainstream dating apps on our list is that a large dating pool will naturally deliver a wider variety of results. The mainstream dating apps will have millions of members (naturally), and the niche dating app will have hundreds of thousands (but they'll definitely be Asian). There are a ton of people using these dating apps on a daily and weekly basis which means that you'll meet a good variety of singles, many of whom will be Asian.
Active Members
eHarmony: 16+ million
Elite Singles: 2+ million
AsianDating.com: 220,000
Zoosk: 40+ million
EME Hive: 500,000
They Cover a Lot of Ground
There are a lot of dating apps out there that only service countries in the western world like the US, the UK, Canada, and Australia. But we intentionally chose Asian dating apps that actually covered Asian countries as well, such as Korea, China, Thailand, Vietnam, Japan, the Philippines, and others. As long as you don't mind international dating, these are surefire dating apps for finding large volumes of Asian singles.
Countries Served
eHarmony: 200+ countries
Elite Singles: 25 countries
AsianDating.com: 50+ countries
Zoosk: 80+ countries
EME Hive: 110 countries
They Cater to a Variety of Relationship Types
One of the stereotypes out there is that Asian singles are only looking for someone to marry, and it better be someone that will mesh well with their family. And while this might be the case for many Asian singles, there are still many singles with Asian blood who want to go out on dates or experience the more casual side of romance. We purposely chose dating apps that cover a wide variety of different dating endgames and relationship types.
Relationship Endgames
eHarmony: find serious relationships and commitments that result in meeting your soulmate or marriage
Elite Singles: find serious relationships with professional, highly educated singles who share your ideals on wealth, status, and the finer things in life
AsianDating.com: find serious relationships and romance with Asian singles from all over the world
Zoosk: find casual dating and low-commitment relationships
EME Hive: find serious relationships, true love, and romance with young Asian singles across the world
They Are Well-Established
We recommend Asian dating apps for finding singles that are well-respected, established, and trusted in the online dating market. Any platforms or products we recommend for finding love or romance with Asian singles have existed in the market for 10 or more years. They've had the time and experience to perfect their matchmaking craft and produce great customer results.
Year Founded
eHarmony: 2000
Elite Singles: 2013
AsianDating.com: 2005
Zoosk: 2007
EME Hive: 2013
Asian Dating Apps FAQ
If you're looking for answers to the questions you might still have about Asian dating apps, check out our FAQ section. We hope to cover anything we might have forgotten to mention in the main review.
Are These Safe Asian Dating Apps?
Based on what we've read from customers' firsthand experiences and various online dating app reviews, all the platforms we recommend for Asian dating come outfitted with special safety measures to keep members completely secure. SSL-encrypted connections ensure that any private information shared with the app is kept confidential and safeguarded. Members also can report or block other members on the app who might not be legitimate.
Why Are Mainstream Dating Apps Good for Finding Asian Singles?
Because there are a lot of Asian singles who want to find serious, compatible relationships, relationships with professionals, and casual dates or short-term romances, eHarmony, Elite Singles, and Zoosk are top-rated picks for Asians or those who like and appreciate Asian culture to find relationships with Asian singles online. The dating pools are deep, and the price is typically lower at the dating apps with a more mainstream appeal.
Are Niche Asian Dating Apps for Asian People Only?
Niche Asian dating apps are platforms where most members or users are Asian, but there's no condition to join based on your ethnic background. By and large, the only requirement to use these dating apps is to be 18 years of age or older.
Can I Use Asian Dating Apps for Free?
If you want to use these Asian dating apps for all their worth, you'll want to use a paid membership plan. However, you can use these apps to a limited extent through the "free trials" they offer. For the most part, the "free trial" will let new, non-paying members register an account, create a profile, adjust their dating preferences or search filters, and browse through members' profiles.
Is Eharmony or AsianDating.com Better for Finding Asian Singles?
Asiandating.com is better when it comes to finding international singles from a variety of countries. You have a better chance of meeting Asian singles because most members are indeed Asian. Still, they only have a dating pool of 220,000 and are a little more expensive than the average dating app. eHarmony has a lot of non-Asian members, but the dating pool is more than 16 million active members. And, of course, it's hard to beat eHarmony and its 32 Dimensions testing, which results in optimum compatibility.
How Do I Find Asian Singles on eHarmony, Zoosk, or Elite Singles?
Each app has search filters and personal dating preferences that members can set to find their ideal matches. Filters and search parameters can be set to find singles based on factors like location, country, appearance, age, interests, religious belief, or ethnic background.
How Much Do Asian Dating App Memberships Cost?
The cost of membership will differ between each of these dating apps. Eharmony begins at $35.90/month, Zoosk starts at $10/month, Elite Singles begins at $31.95/month, AsianDating.com starts at $42.50/month, and EME Hive begins at $26.99/month. Eharmony and AsianDating.com are the two most expensive options, but they also happen to be two of the best in terms of features and effectiveness.
What's the Widest Reaching Dating App for Asians?
eHarmony is available in over 200 countries which makes it, by far, the dating app with the broadest reach in the international dating market. Most people know of Eharmony, and it's been around for over 20 years, time enough to get established in other nations. Two other great options are Zoosk and EME Hive, which cover 80+ and 110 countries, respectively.