Our team of experts diligently research and review all of the products and services we recommend. If you buy through our links, we may receive a commission. Learn more here.
Are you looking for true love and romance with someone who shares your Christian beliefs and faith? You might be looking for a dating app like Christian Mingle! Founded in 2001, Christian Mingle has grown to 16 million users across seven countries. This dynamic and world-renowned dating app is responsible for creating almost 30% of all Christian marriages that began online, a testament to its success.
But is Christian Mingle worth it? And is it the right dating app for me?
Our Christian Mingle review will answer these questions for you and provide you with great information on the Christian Mingle dating app. Learn about the Christian Mingle cost of membership as well as their "free trial" program for newcomers. We've also run the app through our five-point rating process to deliver an honest Christian Mingle review of the platform and where it stands in the online dating market in 2023.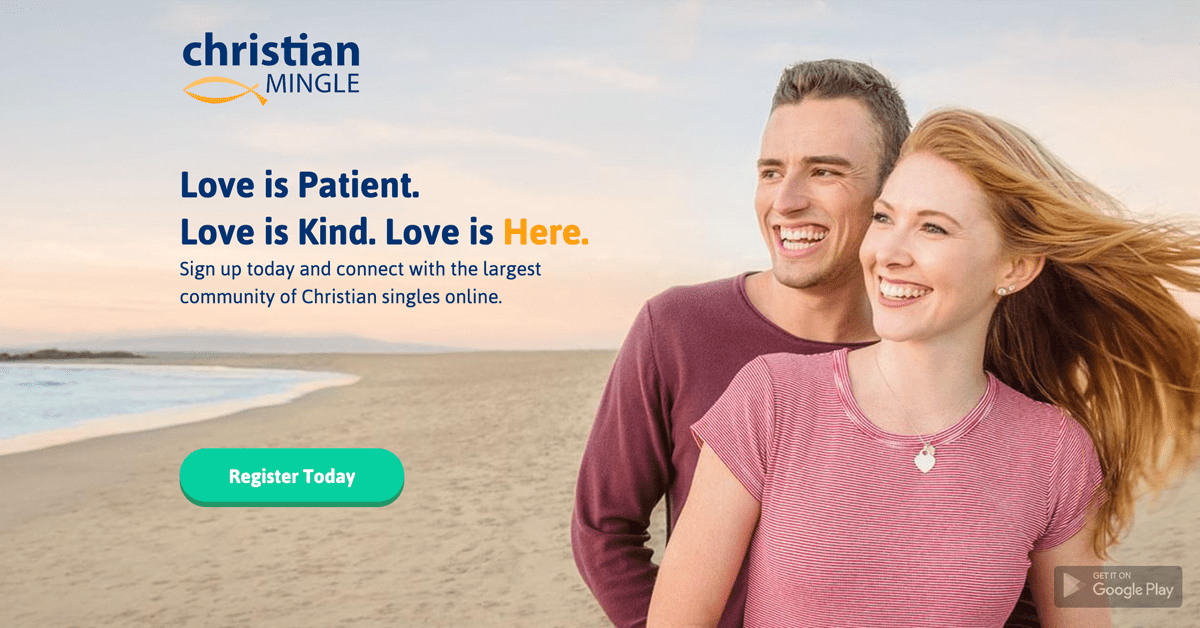 | | |
| --- | --- |
| Sign-Up Time: | 10 Minutes |
| Cost: | $14.99 – $34.99 per month |
| Membership Pool: | 16+ Million |
---
---
Our Christian Mingle App Rating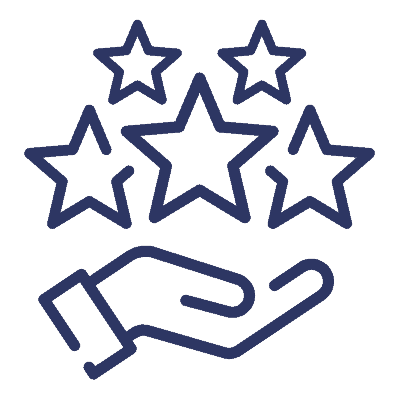 Overall Rating

Christian Mingle is coming in with an overall score of 3.5 out of 5!
Once again, we've taken to our six-factor rating system to arrive at an unbiased and fair overall rating for Christian Mingle as a whole.
After examining the app's features, its usability, the quality of the daily matches, the cost of membership, and the activity level of its members, we've concluded that Christian Mingle comes in at a rating of 3.5/5!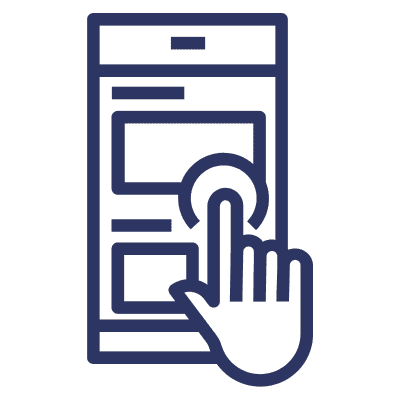 Ease of Use

The usability factor might be the most vital aspect of Christian Mingle. Everything on the app is laid out in a simplistic fashion, which makes it really easy for newcomers to get around the platform without much delay or wasted time. Another thing that makes using the Christian Mingle dating app so easy and user-friendly is its short sign-up process. Registering a new account and creating a profile takes five minutes or less.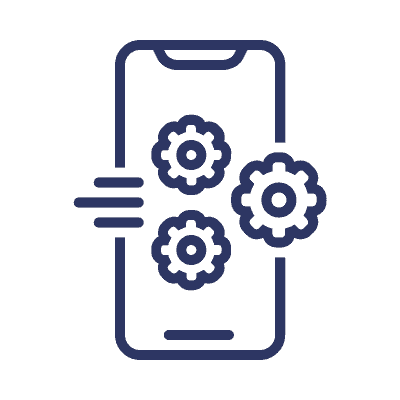 Features

Christian Mingle doesn't have many exciting features, at least when compared to many of its peers. Sure, they have the LookBook for swiping through member profiles, and they do offer anonymous browsing as well as read receipts. But beyond these, there aren't too many features that caught our eye during this Christian Mingle review.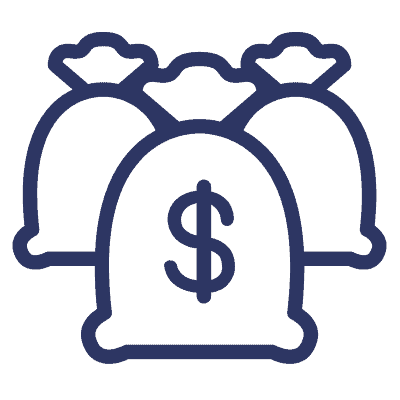 Cost


Christian Mingle is an affordable dating app in terms of membership price. The membership cost begins at $24.99, and Christian Mingle even offers a reduced monthly rate for the more extended subscription plans! Four premium plans are available, which provide great flexibility for customers working on a more limited budget.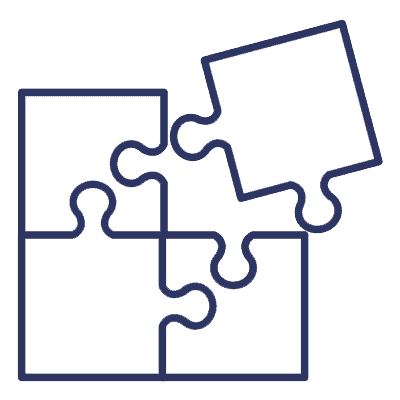 Match Quality


The matchmaking process here is less robust and thorough than a dating app like eHarmony. Christian Mingle's takes a more straightforward approach and generates matches based on interests, lifestyle choices, church attendance, denominational beliefs, etc. No in-depth personality or compatibility testing exists to narrow down ideal matches. Christian Mingle's daily matches are decent, but they could use a more advanced process.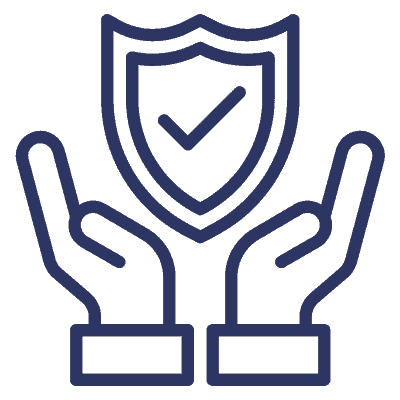 Safety and Security


Christian Mingle keeps its customers' personal and financial information private and safeguarded using an encrypted connection. Christian Mingle has no history of misusing or mishandling its customers' confidential information. There have been no instances of data being sold to a third party for marketing purposes. Christian Mingle also offers its customers the ability to block or report users or accounts on the app that may be questionable.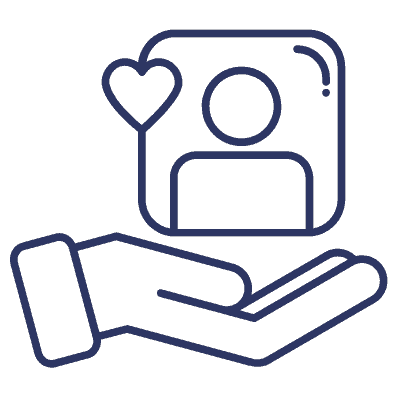 Customer Service


As is the case with many dating apps today, the customer support experience at Christian Mingle is somewhat lacking. Members have access to a vast array of FAQ pages and troubleshooting guides to work their way through issues. There's also a generic contact form to make direct contact with the support center, but responses can take up to 24 hours. There are no good, direct methods for contacting an actual person at the Christian Mingle support center.
Overview of Christian Mingle
Before committing to a paid membership plan or a free trial account, what should I know about Christian Mingle as a dating app? Our fast facts should give you a rough idea of what kind of dating app you'll be dealing with when using Christian Mingle.
Christian Mingle Fast Facts
Year Founded: 2001
Total Members: 16+ million
Visits Per Month: 3.5 Million
Average User Age: 36-50 years
Gender Ratio: 44% men to 56% women
Christian Mingle has been in the market for many years and has grown its business into an impressive, committed member base of around 16 million active users. Each month, 3.5 million people visit the Christian Mingle dating app to see what's going on and who uses the platform. More women are using Christian Mingle than men, and the average user is typically between 36 and 50 years of age, making Christian Mingle a dating app with a generally older clientele.
Premium Membership Subscriptions and Prices
Christian Mingle comes complete with three membership plans, all of which are equipped with the same premium features and simply differ in length. They come in options of 1 month, three months, and six months.
⠀3-Month Membership
3 Month
$34.99
---
Price Per Month: $34.99
Total Membership Cost: $104.97
---
All Standard Features
Every Plan Has the Same Premium Features
6-Month Membership
6 Months
$24.99
---
Price Per Month: $24.99
Total Membership Cost: $149.94
---
All Standard Features
Every Plan Has the Same Premium Features
12-Month Membership
12 Months
$14.99
---
Price Per Month: $14.99
Total Membership Cost: $179.88
---
All Standard Features
Every Plan Has the Same Premium Features
Note: Currently, no payment plans are available for customers looking to purchase a premium membership. All membership plans must be paid upfront (all at once and in one lump sum) before members can enjoy the features and benefits.
Get a Deal
Christian Mingle has reduced the monthly rate for the lengthier membership plans offered on the app to give its customers a deal. If you're using the app long term, it will be cheaper over time to renew a few 6-month plans instead of continuing several 1-month or 3-month plans.
Christian Mingle Free Trial and Premium Features
If we look at free trial programs in the classical sense, Christian Mingle is not offering any free trials to its customers now. Traditional free trials involve a new customer providing payment information to the app in exchange for unlimited access (for a short time) to all the app's features. Once the free trial period is over, the new customer will begin a membership plan for which they'll be charged the subscription cost.
So based on the actual definition and setup of a free trial program, Christian Mingle doesn't have any promotions like this currently running. They do, however, have a "free trial" where newcomers can enjoy just a portion of the features and benefits of a paying member and do so for an indefinite period of time.
Free Trial Features
These features come at no cost to new users at Christian Mingle. There's enough here for newcomers to get an idea of how Christian Mingle works overall as a dating app and what kind of singles can be found on the platform.
Register a Christian Mingle account
Create a profile
Post up to 6 pictures
Adjust search settings and personal dating preferences
View other members' profiles (LookBook)
Read and reply to messages sent by paying members
Get limited daily matches
Send "smiles" to other members
The "free trial" is a great way to get a taste of what Christian Mingle offers, but it's no substitute for a paid membership. You can always begin with the "free trial" and upgrade to a subscription later if necessary.
Premium Membership Features
As we mentioned, there are not many features available to Christian Mingle members (at least when we look at other dating apps and the features they offer). Customers can enjoy basic but beneficial features once they've upgraded from a free trial to a paid subscription.
Messaging+
Members of Christian Mingle gain unlimited communication and messaging abilities with other members using the app. This is reason enough to commit to a paid membership plan. What good is a dating app if you cannot communicate with other singles?
Views
See which members have liked or viewed your profile when you become a paying member of the Christian Mingle app. Unless another member enables anonymous browsing, you'll be able to see anyone who likes your profile or anyone who views your profile!
Anonymous Browsing
Paying members can browse other members' profiles anonymously from time to time. This allows members to view profiles in total privacy, with no one being the wiser. The members whose profiles are viewed are not notified that someone is looking at their photos or bio information.
See All Photos
As a "free trial" member, you'll only have access to a limited number of member photos. That all changes when you upgrade to a membership plan. You gain access to all other members' photos.
Read Receipts
You will be notified when your messages have been received and read by the recipient. You'll know for sure if someone is trying to ghost you!
Spotlights
Aside from the mainline features available with a Christian Mingle membership, customers can pay extra to get Spotlights. These are profile highlights that allow your profile to be noticed more clearly by other members of the app. Spotlights drive more traffic to your page and increase your overall visibility on the Christian Mingle platform.
As you can see, it's definitely worth the time and money to commit to a membership plan if you already like the Christian Mingle dating app. Even if the features are somewhat minimalistic, you'll have better success meeting singles on the app with a paid membership plan versus the "free trial."
Do Christian Mingle Memberships Renew Automatically?
No matter which membership plan you choose at Christian Mingle, your membership will automatically renew itself once it ends. The feature is designed so that customers do not have to go without any of Christian Mingle's benefits, perks, or features that come with a premium membership. Customers also save the time it takes to repurchase a membership plan.
Those who don't want their membership plan to renew automatically can go into their account settings under billing preferences and switch off the auto-renewal feature to avoid automatically being charged again for another subscription.
Should You Join Christian Mingle?
Christian Mingle might not be for everyone out there. So, we've developed a list of reasons to join Christian Mingle as well as reasons to keep looking for another dating app. Use these reasons as a guide to finding out whether or not the Christian Mingle dating app is right for you!
Reasons to Join Christian Mingle
These are the top reasons to hop on the Christian Mingle train. There are many more reasons to join beyond these four, but these were our top picks.
You're a Christian
Most people using Christian Mingle are looking for singles who share their Christian faith. So if you're a Christian looking for profound love and romance with singles who hold Christian values and beliefs, Christian Mingle is not one you'll want to pass up any time soon.
Wide Range of Singles
Christian Mingle comes with a lot of good choices because of its large dating pool: 16 users worldwide and 154,000 paying members. The app is also available in over five countries around the world. You'll meet singles from a variety of upbringings, denominational backgrounds, interests, and levels of education.
Tip-Top Safety Measures
Christian Mingle has always taken its members' safety and privacy seriously. The app uses an encrypted connection to guard all personal information shared with the platform. Members can report or block members that might give them any trouble, and anonymous browsing is offered to members as a way to navigate the app in privacy.
Modern Features
Christian Mingle might come with only a handful of features, but the ones they have are like those found in the most modern dating apps. Specifically, Christian Mingle offers swipe-style dating via the LookBook to handle browsing through an extensive catalog of eligible singles. There are also advanced search filters that help to narrow down the search using multiple criteria: age, location, denominations, interests, lifestyle choices, etc.
Reasons Not to Join Christian Mingle
Again, this is not every reason in the world to avoid joining Christian Mingle, but these are the top four choices in our book as to why you should keep looking elsewhere.
You're Looking For Something Casual
Christian Mingle is not a dating app for those interested in casual dating setups or casual, non-committed romances. Serious relationships that result in marriage or a long-term commitment are the flavors of Christian Mingle. Casual daters should consider another platform.
You Aren't a Christian
If you don't believe in Christianity or you don't consider yourself "born again," Christian Mingle will not be the best dating app for you. 71% of users go to church every week, and 90% are interested in dating or marrying someone who is a Christian.
You Want the Best Dating App Features
While decent features can be found on Christian Mingle, there aren't too many compared to other dating apps. And the features they do carry are run-of-the-mill. If you're looking for a feature-rich dating platform, you won't find it at Christian Mingle.
You Don't Want to Waste Time With Catfishers or Fake Profiles
Unfortunately, Christian Mingle has many profiles and accounts that are not entirely legitimate. Members need to keep on their toes when verifying who is honest and who isn't, which can lead to a lot of time vetting and less time meeting someone special. If you don't want to deal with a lot of illegitimate accounts, you might want to look elsewhere (but honestly, you'll deal with this at any dating app).
Christian Mingle Dating App's Sign-up Process
The sign-up process at Christian Mingle is one of the easier ones we've had to test out, so it won't take long to access the app or the site as a free trial member. The entire thing will not take you much longer than five minutes!
Follow our guide below to see exactly what it's like to register a new account with Christian Mingle and just how easy it can be!
Step #1: Head Over to Christian Mingle
Go to the Christian Mingle homepage. Click the big green "Register Today" button to begin the sign-up process.
App Users: Download the Christian Mingle app from App Store or Google Play. Once you've downloaded Christian Mingle to your mobile device, you'll go through the same sign-up process as those who go directly to the website.
Step #2: Complete Sign-In
Figure out how you're going to access your new Christian Mingle account. You can log in using your Apple or Facebook accounts. Logging in using these two methods will save time and effort because some of your account information will auto-fill.
There's also the good old-fashioned method of providing your email address as a username and creating a unique password. Once you've created unique log-in info, click on the dark blue "Next" button to proceed to the next step.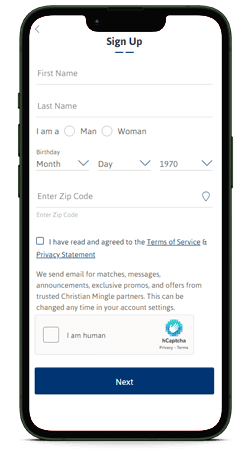 Step #3: Enter Basic Information
Provide Christian Mingle with basic information about yourself: name, date of birth, gender, and ZIP code (for location-based matching).
Below this step, you'll see links to Terms of Service and Privacy Statement documents. Read and agree to these two contracts, prove you're not a robot, and then hit the "Next" button to continue.
Step #4: Upload a Profile Photo
It's required for new users to upload a photo to their new Christian Mingle profile page. Newcomers can upload up to six pictures without paying for a membership. Christian Mingle users can upload photos straight from the files on their mobile devices or desktop PCs. Paying members have no limits on photo uploads.
Once your photo(s) have been uploaded, hit the "Next" button. Be sure any images you post to Christian Mingle are not suggestive or offensive. Include photos with a clear shot of your face and at least 375 x 375px in size.
Step #5: "Tell Us About You"
This is the one part of the sign-up process where you'll provide the most detail about yourself. Your answers to these questions will appear on your Christian Mingle profile for other members or free trial users to view. Hit "Next" once you've filled everything out in this section.
Step #6: Your Personal Summary
You're not required to complete this step to move on, but we highly recommend you take advantage of this opportunity to develop and give color to your profile. Writing a summary about yourself can help singles on the app better understand your personality, interests, or preferences.
We've found that profiles that include the written summary get more attention than those that skip out on the step. Even if you don't fancy yourself a writer, that's ok. There are writing tips provided by Christian Mingle that give you an idea of what you could write.
Step #7: "Select All That Apply"
Like the previous step, you can skip this one, but we highly recommend completing this part because it focuses on your interests and preferences. By selecting all answers that apply to these questions, you can enhance the quality of your daily matches. Christian Mingle takes this information to help generate appropriate suggestions that fit your search criteria.
Step #8: Set Your Search Parameters
The next step deals with setting your search parameters to find Christian singles that fit you. You can adjust several factors to ensure you see the right kind of online singles. Begin by selecting the gender you're interested in dating and then move on to set your preferred age range.
In addition to the age range, there's also a distance range where you can search for members as far as 500 miles away! Below, you'll see search options based on religious/denominational beliefs and relationship types. Click on "advanced preferences" to hone your search to where you want it using much more specific criteria.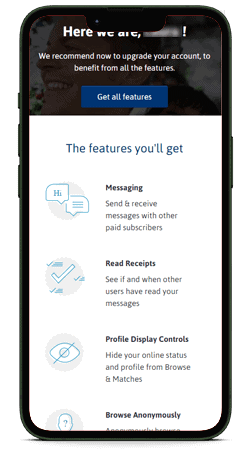 Step #9: Purchase a Premium Membership
Skip this step to continue to Christian Mingle as a free trial user. Doing so will allow you to access your new profile, where you can begin checking out the app free of charge.
If you want to become a member, click "Get All Features," where you can upgrade to a premium membership plan. The top benefits and features of becoming a Christian Mingle member will be listed here, giving you an idea of what your money will get you!
Step #10: Choose a Plan and Complete the Purchase
This page will give you another rundown of the features of a premium membership plan, but you'll also find a list of all the available packages. Select the plan you want to buy, and you'll be taken to the purchase page.
If you select the 6-month membership, Christian Mingle will show you the total price of the membership as well as how much it equates to per month.
In this step, you'll be asked to enter the following:
Credit card number
Expiration date
Security code
Country of origin
ZIP code
Read and agree to the Cancellation Rights and the Terms & Conditions or Purchase and hit "Complete Purchase" to finish the sign-up process!
Alternatives to Christian Mingle
Christian Mingle is a great dating app for finding true love with someone who holds Christian values as near and dear to their hearts as you! But as we've pointed out in our Christian Mingle review, it is far from being a perfect dating app and might not be the best fit for all Christian singles looking for love online.
Here are some of the best alternative dating apps for finding committed relationships and life-long romances with Christian singles online.
Dating App
Key Facts
Free Trial
eharmony

• Number of Users: 16+ million
• Gender Ratio: 48% men and 52% women
• Best For: Finding serious love based on compatibility (including faith and beliefs)
• Pricing: Begins at $35.90 per month

Start Your Free Trial!
ChristianCafe

• Number of Users: 44,000
• Gender Ratio: 46% men and 54% women
• Best For: Finding Christian single who are looking for true love
• Pricing: Begins at $12.50 per month

Start Your Free Trial!
CatholicMatch

• Number of Users: 1.5 million
• Gender Ratio: 50% men and 50% women
• Best For: Finding Christian singles who hold to the Catholic faith
• Pricing: Begins at $9.99 per month

Start Your Free Trial!
Use any of the free trials in the table above to get a sense of what these dating apps offer members. In particular, eHarmony is a good backup plan if Christian Mingle is less than ideal for your needs. eHarmony has millions of committed members, many of whom hold Christian values and faith.
Christian Mingle Review FAQ
Find out more about the Christian Mingle dating app in our FAQ section. We feature many common questions we get from our readers, and there's a chance we might cover something in our FAQ section that we might have missed in the Christian Mingle review.
Can I Use Christian Mingle for Free?
You can use a small portion of Christian Mingle and its features free of charge for an indefinite period of time. For instance, you can register your Christian Mingle account, set up your search parameters, create a profile, and view singles on the app using the LookBook feature.
How Much Does Christian Mingle Cost?
There are three memberships available to Christian Mingle members: the 1-month plan at $49.99, the 3-month plan at $34.99 per month ($104.97 total), and the 6-month plan at $24.99 per month ($149.94 total).
What Can Other Members See on My Christian Mingle Profile?
If you want to see what other members of Christian Mingle can see, click on "My Profile," which appears under the icon at the top right-hand corner of the screen that contains your profile picture. Members can see your uploaded photos, written summaries about yourself, and all your profile information, including interests, lifestyle choices, and religious beliefs.
Is Christian Mingle Worth It?
Christian Mingles is worth the time and money if you hold Christian faith and values. Christian Mingle is also ideal for those looking for a marriage partner or someone who wants a committed relationship centered around faith. 71% of app users attend church, and 90% want to marry someone who shares their Christian beliefs. Christian Mingle is totally worth it if any of these principles or goals resonate with you.
Is Christian Mingle for Christians Only?
The purpose of Christian Mingle is to pair together singles who share the Christian faith and see the importance that faith plays in the success of an intimate, committed relationship. Technically, you don't have to be a Christian to become a member of the app, but it's ideal if you do because most app users are looking for serious relationships centered around the Christian faith.
Does Christian Mingle Come with an App?
Christian Mingle has an app that can be downloaded from either the App Store or Google Play to iOS or Android devices. The app functions in a similar way to the actual Christian Mingle website.
What Is the Christian Mingle Lookbook?
The LookBook is the place on the Christian Mingle app where free trial users or paying members can swipe through a bunch of member profiles and can "like" or "skip." It's basically Christian Mingle's take on swipe-style dating that you'd find on dating apps like Tinder or Bumble.
Is Christian Mingle Good for Fostering Serious Relationships?
Definitely! In fact, close to 30% of the Christian marriages that got their start online were formed thanks to Christian Mingle. This is a platform where faith plays a big part in forming committed and meaningful bonds between singles on the app.
What Kind of Features Come with a Christian Mingle Membership?
Members of the app can communicate with other singles without any restrictions. Members get read receipts on any messages sent, which means they will know when they've been received and read by the recipient. In addition, Christian Mingle offers its paying members to chance to browse profiles anonymously.
What's the Matchmaking Process like at Christian Mingle?
Christian Mingle's matchmaking algorithm is not complicated or super sophisticated. The app considers the user's bio information, along with their dating preferences and how they set up their search parameters. Daily matches are generated using simple compatibility based on users' interests, religious beliefs, educational backgrounds, church attendance, and a host of other factors.
What's the Sign-up Process Like?
The Christian Mingle sign-up process can take as little as five minutes to complete. You'll be asked some basic questions that will serve as the basis for your online profile, and you'll also need to upload a profile photo. As with any dating app sign-up, you must create a unique username and password. This is one of the easier sign-up processes we've encountered.
Is This Christian Mingle Review Honest?
Yes, we feel this is an honest review of Christian Mingle. We looked at the pros and cons we encountered during our appraisal and were not hesitant to either slather on praise or point out faults. For instance, we feel that Christian Mingle has a great swipe-style dating feature (LookBook) and is perfect for serious Christian dating. But on the downside of things, this dating app doesn't have a lot of interesting features.