Our team of experts diligently research and review all of the products and services we recommend. If you buy through our links, we may receive a commission. Learn more here.
If you're looking for a dating app geared toward an older generation that doesn't over-complicate online dating, check out our SilverSingles review. SilverSingles has been labeled the best online dating app for singles over 50 and serves over 800,000 active users.
The average age range for SilverSingles users is between 48 to 52 years old, so if you're trying to set up your parent or you are that parent who is looking for love, this SilverSingles review is the place to get started on that journey.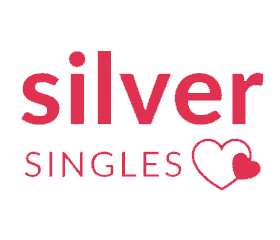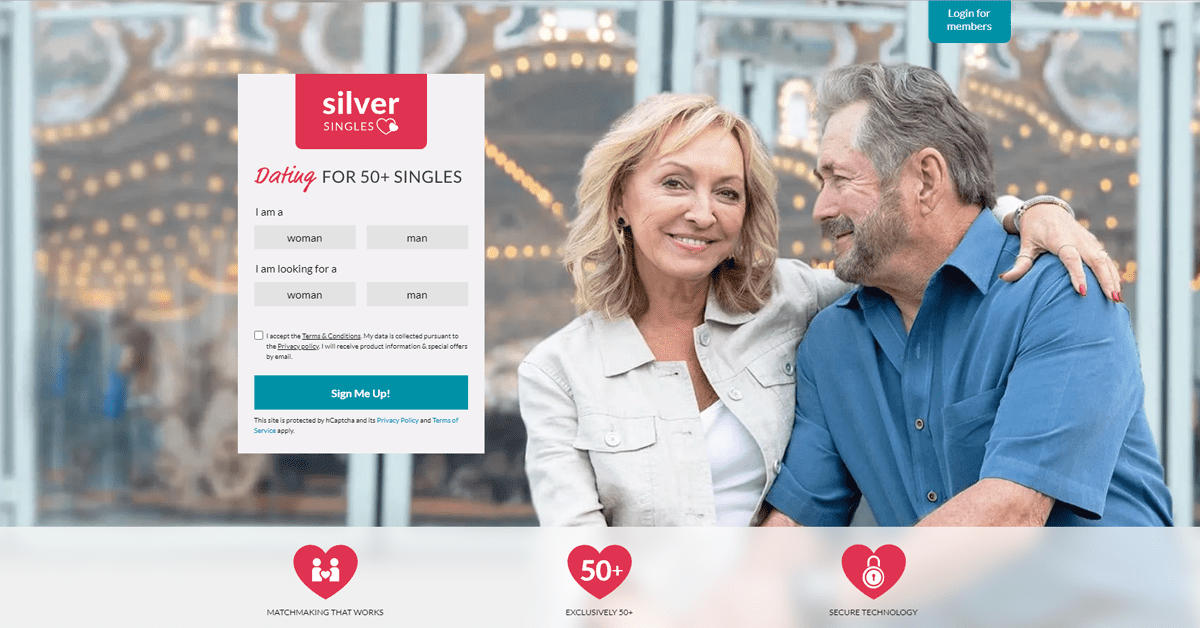 | | |
| --- | --- |
| Sign-Up Time: | 15-20 Minutes |
| Cost: | $24.95 – $44.95 per month |
| Membership Pool: | 800,000 |
---
---
Our SilverSingles Review App Rating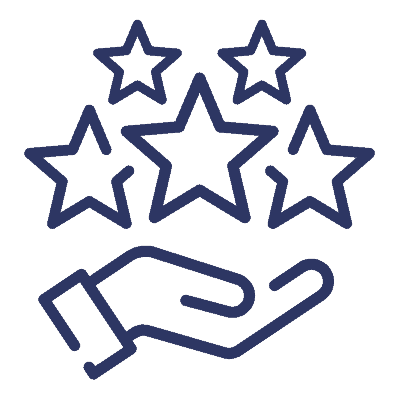 Overall Rating

SilverSingles is coming in with an overall score of 4.5 out of 5!
Here is how we rated SilverSingles as a dating app overall. There are 6 key components that we examined. We assigned an individual score to each primary category and took the average to reach our overall SilverSingles review rating.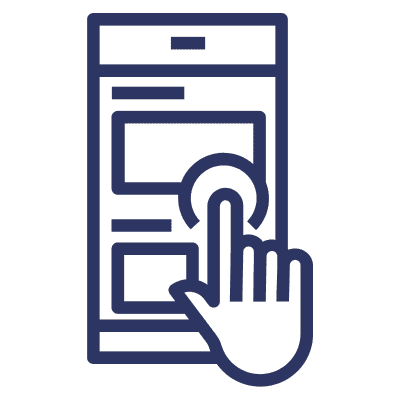 Ease of Use

SilverSingles is obviously marketed toward an older generation, and because of this, the creators wanted to make their app easy to navigate and not confusing whatsoever. Because of this, we're giving SilverSingles a five out of five for ease of use.
The app is easy to navigate, the matches are easy to find, and it's a beautiful way to ease someone into the dating world who might not be as familiar with it as most of the younger generation is.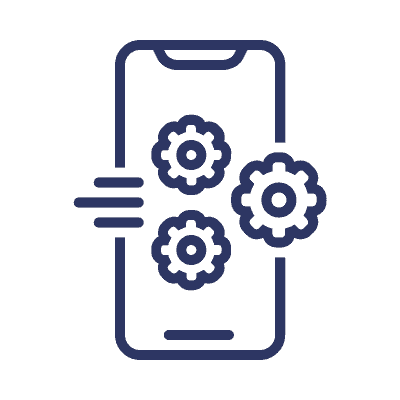 Features

With SilverSingles, you can either look at it online and on your computer or download the app if you prefer. The app is available on iOS and Android.
Many SilverSingles users want to find a real relationship with their time on the app and establish stability as soon as possible. The community is understanding, and most members are seeking love and companionship.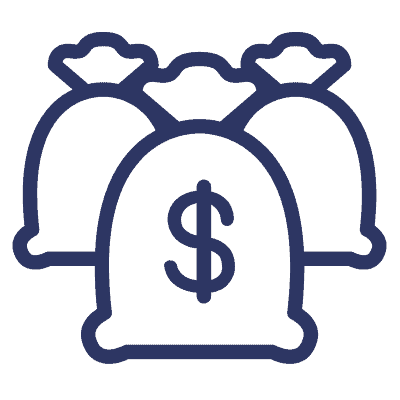 Cost


SilverSingles has two different cost options when you sign up — basic and premium. The basic membership is a great way to test if you want to invest your time and money into the app for the long term, but we suggest using the premium membership if you're going to find the best results.
Like many dating apps, SilverSingles' basic membership is free. This way, users can get a feel for all the app offers and even get comfortable with the interface before they commit to a premium membership.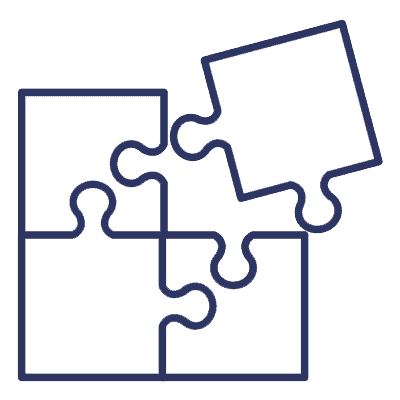 Match Quality


Every dating app has its own algorithm and system to find the best matches for its users. The SilverSingles matchmaking system is based on results taken from a personality test, location, age, and the desired relationship outcomes. Every day, SilverSingles will send users multiple matches based on their specific preferences, so they don't have to search for them. But, if they want, they can also search for people on the database.
After finishing our SilverSingles review, we determined that if you're looking for mature and established matches ready for a serious long-term relationship, SilverSingles is the best online dating app out there.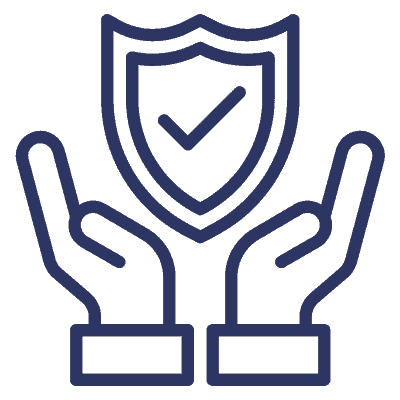 Safety and Security


The team at SilverSingles is genuinely concerned about their users' safety, and one of the reasons the app is so successful is that its diligence is evident. Because SilverSingles caters to an older generation, the app knows that the demographic is more likely to be scammed online. Hence, they work diligently to provide the safest online experience possible.
Users can the Customer Care team online by sending an email to info@silversingles.com. The SilverSingles Customer Care team is online Monday through Friday, 9 AM – 6 PM GMT. You can also fax any concerns you have at any point throughout the day.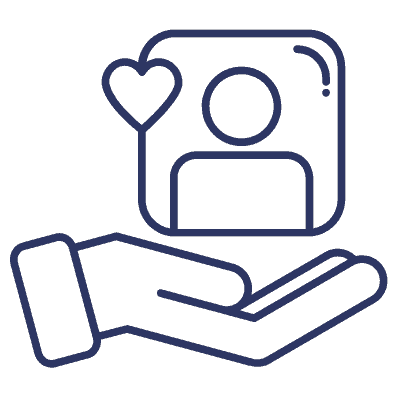 Customer Service


While performing our SilverSingles review, we found that users love using the app and the app. Many SilverSingles reviews discuss how wonderful it is to have an app like SilverSingles that makes dating easy and enjoyable, even when you're in the older generation and not as tech-savvy as you once were.
Everyone who tries the app and leaves a SilverSingles review remarks on how easy it is to use and navigate and what a fantastic option it is for anyone in your life who might want to date but isn't sure how to get back out there comfortably.
Overview of SilverSingles
For almost 21 years now, SilverSingles has been one of the highest-performing dating apps for singles over fifty. It's uncommon to see a modern-day dating app cater entirely to the older generation and make that generation feel seen and understood.
SilverSingles boasts of being one of the best online dating apps for singles in their prime and established in life. Most of the members on this app are looking for long-term relationships and hoping to settle down with the person they find as a result of using this app.
SilverSingles Fast Facts
Year Founded: 2002
Total Members: 800,000
Age Stats: 85% are 50+
Gender Ratio: 53% men to 47% women
SilverSingles is an international company. The office is based in Germany, and singles have joined from all over the United States, Canada, the United Kingdom, Australia, France, and Germany. You can also explore those options if you want to go international with your love life.
Premium Membership Subscriptions and Prices
While you do not necessarily need to pay for a premium membership to get on SilverSingles, it is encouraged if you want to find the most success online and in your dating life. You can see all premium membership features here.

Premium Intro
3 Months
$44.95
---
Membership: 3 Months
Price Per Month: $44.95
Total Membership Cost: $134.85
---
All Standard Features
Every Plan Has the Same Premium Features
Enjoy Love
6 Months
$34.95
---
Membership: 6 Months
Price Per Month: $34.95
Total Membership Cost: $209.70
---
All Standard Features
Every Plan Has the Same Premium Features
Long-Term Value
12 Months
$24.95
---
Membership: 12 Months
Price Per Month: $24.95
Total Membership Cost: $299.40
---
All Standard Features
Every Plan Has the Same Premium Features
The premium memberships are very reasonably priced, and, as always, the longer the membership is, the more you get out of your money. Even though the three-month plan costs the least, we encourage you to try the six-month subscription, if for no other reason than to be cost-effective. If you've already poked around the app, read our SilverSingles review, and feel the dating app is your best option to find love, you might also want to invest twelve months into the app
After our SilverSingles review, we believe that investing your time and money into finding love is worth every penny. You will likely find that happily ever after because the app boasts of hosting the largest number of single seniors looking for love.
SilverSingles Free Trial and Premium Features
In our SilverSingles review, we found that the app offers a free membership if you want to give the app a test drive and see if you like what you see. But, of course, the premium options provide a better experience for the app's users overall.
Even though the free membership provides a trial run, your options for communication on the app and online are minimal when you choose only to use the free membership plan.
Standard (Free) Features
Set up your profile
Test out the features
Take the personality questionnaire
Figure out if the app is the right choice for you.
Premium Membership Features
Daily Matches
Every morning, the team at SilverSingles will send different daily matches to your home page for you to choose from. These matches are generated based on personal preferences, age, location, and more. While you can also explore other singles in your area, these personalized matches make finding love easy.
Professional Profile Coaching
Creating the perfect online dating profile is a pain and more complicated than you might think. SilverSingles knows that and wants to help you out every step of the way. During our SilverSingles review, we discovered that with the premium membership, SilverSingles will provide you with a professional to help you create the best dating profile. The coaching option will allow you to have a professional writer rewrite your profile in a way that will make more accounts ask about you. This comes with an added fee of $99, but it's worth it.
Viewing All the Profiles
Even though you can explore a bit with a free membership, you can't view everyone on your home page unless you pay for a premium membership. While this is a more basic perk of the program, it does make finding a date much easier!
Seeing Your Messages and Updates on Your Home Page
Instead of searching for your messages or when someone likes you, SilverSingles will provide you with that information on your home page. This is another way that SilverSingles is accessible to the older generation, and it makes online dating more effortless than ever before.
Seeing Who Has Viewed Your Profile
There's no need to be sneaky on a dating app, and SilverSingles' premium plan knows that. This plan will allow you to see who's been viewing your profile and how many times, which will also help you know who's interested in you.
Do SilverSingles Memberships Renew Automatically?
While performing the SilverSingles review, we found that if you choose to go forward with a premium subscription plan for your SilverSingles account, it will automatically renew at the end of your subscription (i.e., three months, six months, or 12 months). Just keep track of when you decided to start your account and know that it will automatically renew and charge the card on file if you don't cancel your subscription before that.
Should You Join SilverSingles?
We want to provide you with an unbiased and fact-driven SilverSingles review so that you can adequately assess whether or not you wish to join the dating app. Online dating can be challenging, and sometimes the hardest step is figuring out on which platform you would like to explore your options. We never want to decide for you or not provide you with the facts, so here's our unbiased SilverSingles review.
Reasons to Join SilverSingles
In our SilverSingles review, we found that there are many reasons to join SilverSingles, especially if you're looking for a safe online dating app full of like-minded people at similar stages of life and ages. That's why SilverSingles is one of the most successful tools for people over 50 to find love. Here are some of our favorite things about the platform.
SilverSingles Does the Work for You
When you're exploring SilverSingles and all of the benefits it gives to its members, it's impossible not to see that SilverSingles does all the hard work for you. This is because this dating app is accessible and easy to use, but they also go above and beyond to make sure that you're taken care of online.
The dating app offers seemingly endless avenues for help and assistance when making your profile, searching for love, and so much more. There has never been an easier way to find love online.
You Get Personalized Matches Every Day
SilverSingles will take into account all the things you have specified on your profile and in your personality test and use that information, as well as more information based on their algorithm, to help you find your perfect match. You don't have to do any of the work! Instead, their team of experts will provide 3-7 personalized matches for you every single day for you to choose from.
A Vast Number of Like-Minded Users
In our SilverSingle review, we saw that if you're looking for a large number of singles in your age range, area, and stage of life, you should join SilverSingles. With over 100,000 people online daily on the platform and thousands of relationships and marriages formed, there is no reason not to join one of the most successful online dating apps for your demographic.
SilverSingles is one of the only online dating apps that is only catered toward the older generation, and it helps to ensure that nearly everyone on the app will be in the same or a similar age range and stage of life as everyone else, so you already have something in common with the other users.
Easy to Use and Navigate
Some online dating apps have not been updated in years, and it shows. We saw during our SilverSingles review that this is not one of those apps. The interface is clear and precise, and everything you need to know is right in front of you. The app will provide you with new matches daily that will then be delivered to your homepage. You will also receive messages and updates on the same homepage. You don't need to get lost looking for certain things on separate pages; everything on SilverSingles' dating app is clear, concise, and right in front of you.
Reasons Not to Join SilverSingles
If you're wondering about any drawbacks we found while performing our SilverSingles review and what they might look like, we've got you covered on that end as well. Here are some areas in which SilverSingles could improve.
A Strict Demographic
Sometimes we surge people who are starting to online date again not to join apps that are too niche or have a set demographic. The niche-ness of certain apps can make searching for love harder, and specific filters add more boundaries to who you can search for.
That being said, if you are a person who fits comfortably in the age range for SilverSingles (precisely fifty years old or older), you aren't limiting yourself too much by deciding to try out SilverSingles and only date people who are in that age range.
Limited Free Version
Our SilverSingles review found that if you're looking for the best free online dating app, SilverSingles is not in the running. While the premium features of the dating app are lovely, the free section is lacking, to say the least.
Yes, you can still explore the app and see if it's worth investing in for the long run, but SilverSingles is not designed to be a free app, and that's very evident due to all of the restrictions placed on free users.
One of the most significant setbacks we found in our SilverSingles review is that you can't search your matches or for users when you're using the free version. This means that during the time you're assessing whether or not you want to sign up for a membership, you cannot also check to see who all is on the app.
The Setup Process
While some dating apps require a much longer setup process than SilverSingles, the personality test, and questionnaire still require a decent chunk of time.
That being said, this is the first and last time you will have to fill out any of these questions, and your answers are used to better cater to your future and help you find new matches every day that you will want to explore a relationship with.
We found during our SilverSingles review that it's a lot of work initially, but the payoff is worth it in the end. The setup takes 15-20 minutes, so it won't cost you an entire day, either.
The SilverSingles Dating App's Sign-up Process
The dreaded signup process is almost always a hassle when you're first trying to navigate a new dating app. That's why we decided to go through it step-by-step in our SilverSingles review. Thankfully, with SilverSingles' accessibility and easy-to-use app, the team has made it easier than ever to sign up for SilverSingles and start finding love.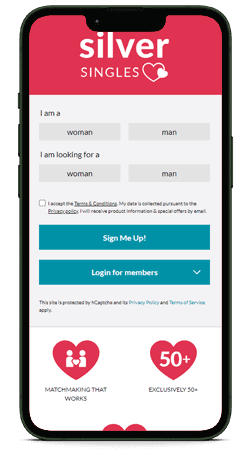 Step 1: Choose Your Gender
This is usually the first step in any dating app process. Just pick the gender you identify with from the two options.
Next, you need to specify which gender you're looking for when choosing a partner. There isn't an option to select both genders, so keep that in mind.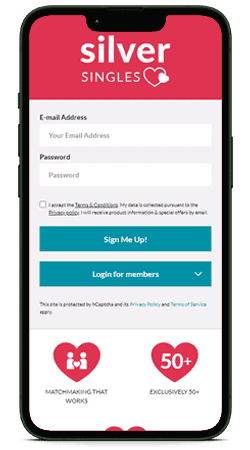 Step 2: Enter Your Email Address and Password
Now you're making your account. Enter the email address you'll want SilverSingles to message you at and create a password.
After clicking the Sign Me Up! button, you'll enter the personality test. This is where you'll confirm your previously stated gender and who you're interested in pursuing a relationship with.
Step #3: Complete Your Details
People from all walks of life come onto SilverSingles looking for love. By telling the app your marital status, they can use that in their algorithm and match you with someone in a similar stage of life.
Because SilverSingles is a dating app for older generations, many users on the platform will have already been through college or further on. Sharing your education level will also help the algorithm match you with like-minded people.
Some people on SilverSingles might want their partner to be on the same level as they are concerning education and intelligence, while others don't mind. But because that is an often polarizing topic, it's good for SilverSingles to know where you stand.
And many people care about whether or not their partner is the same height as them or not. While this section is not the most important on the app, it is good to know.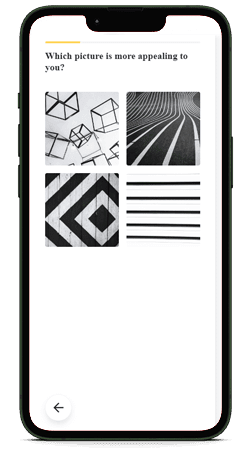 Step #4: Personality Questions
The following questions will show a series of pictures and ask you which one you associate with. These are not only to help the algorithm further gauge your personality but also to see where you stand on several different topics.
These pictures cover a wide range of topics, from organization to general aesthetics.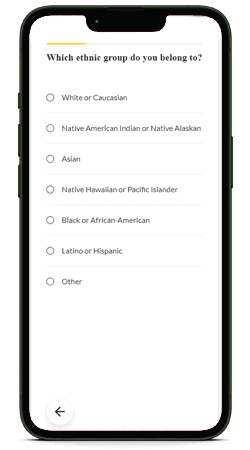 Step #5: Share Your Ethnicity and Add an Ethnic Preference
This is usually one of the first questions that dating apps ask you. If you have a preference for whom you would like to date, this is the time to add that in. If you don't care, you can select 'I don't mind.' You will then gauge how important your potential partner's ethnicity is.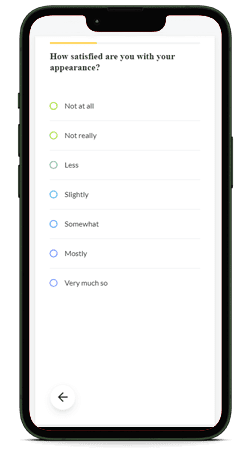 Step #6: Getting Deeper
The personality quiz will now ask questions about yourself and how you perceive yourself. It will also ask about your partner and how you would like to perceive them.
And even though SilverSingles isn't a religious dating app, they know how important religion can be when approaching dating, so they offer a section dedicated to it. This is where you share your beliefs and what beliefs you would be comfortable with your partner having.
After the religion question, the personality test will ask you what you're looking for in a partner, what activity you like to do, what stands out about you, and all sorts of other questions. This will help the algorithm further assess what you want out of your time on SilverSingles and help it match you with the right people.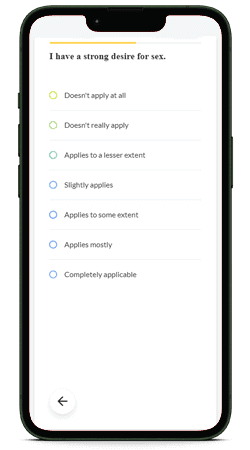 Step #7: Rating How Relatable Something Is
The next step of the personality test comes with a rating system. This is where you rate your personal preferences in your relationship. You will also get asked more questions about how you view your life and how you would like your partner to act in certain situations.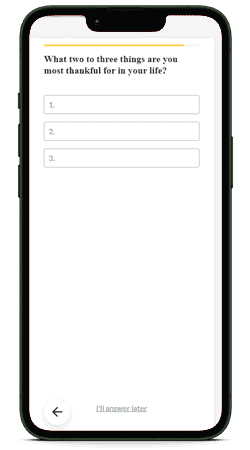 Step #8: More Questions
The next few questions are where you can write out your answers, so people viewing your profile can see what you say and get to know you better. Have fun and be creative with this step!
Step #9: Habits
In the next step, the personality test will ask you to fill out if you partake in certain habits like smoking or drinking and if that matters when you're looking for a partner.
Step #10: Enter Your Basic Information
Now we're at the tail end of the process. This is where you'll enter your name, location, how far you're willing to travel, date of birth, what you want your partner's age to be, profession, income level, and how you heard of SilverSingles.
Step #11: Finish Your Bio
Now it's time to add your profile picture, write your bio, and start looking for love!
Alternatives to SilverSingles
We understand if you've read our SilverSingles review this far and think there are better choices than SilverSingles! Thankfully, it's not the only online dating app by far. Here are some of our other favorite options for you to choose from and find success on.
Dating App
Key Facts
Free Trial
eharmony

• Number of Users: 16+ million
• Gender Ratio: 48% men and 52% women
• Best For: All singles who want a serious relationship
• Pricing: Begins at $35.90 per month

Start Your Free Trial!
Elite Singles

• Number of Users: 2+ million
• Gender Ratio: 44% men and 56% women
• Best For: Highly educated and successful singles
• Pricing: Begins at $19.95 per month

Start Your Free Trial!
OurTime

• Number of Users: 1.5 million
• Gender Ratio: 58% men and 42% women
• Best For: Highly educated and successful mature singles
• Pricing: Begins at $15.96 per month

Start Your Free Trial!
JDate

• Number of Users: 240,000+
• Gender Ratio: 47% men and 53% women
• Best For: Jewish singles looking for dates and serious, committed relationships
• Pricing: Begins at $29.99 per month

Start Your Free Trial!
Christian Mingle

• Number of Users: 15+ million
• Gender Ratio: 44% men and 56% women
• Best For: Christian singles looking for committed relationships
• Pricing: Begins at $24.99 per month

Start Your Free Trial!
SilverSingles Review FAQ
If you still have questions about how the app works after reading our SilverSingles review and how to get properly started and established on the app, don't worry; we've done more research so that you don't have to. Here are some of the most frequently asked questions about SilverSingles. If you're still unsure about the SilverSingles dating app, be sure to check out our other dating app reviews.
How Does the Matchmaking Process Work?
Once SilverSingles receives all of your information from your personality test and basic profile, they will then consider everything and find you 3-7 profiles that match what you want daily. The most critical factors the app focuses on are location, lifestyle plans, relationship goals, and personality.
How Does SilverSingles Protect Your Personal Data?
Online dating can be risky, and there are many scammers out there, so it's important to know that your online dating profile protects all the information you're giving.

SilverSingles works hard to protect your data. They use SSL Encryption and a Fraud Detection System throughout their app, so your information won't be sold. SilverSingles' Customer Care team also checks their members' profiles daily to ensure that there are no bots or scammers online.
Who Is the Main Demographic on SilverSingles?
Even though outliers exist, we found in our SilverSingles review that the app is mainly a dating app for singles aged 50 and above. A few people are in their late forties online, and there are people much older than their fifties looking for love, but the general age range is fifty or older. They can be widowers, single, divorced, or separated, but their age range is relatively set. There is no general or average relationship status for SilverSingles.
Is There an App for SilverSingles?
There is an app for SilverSingles online dating that can be accessed on iOS and Android. In fact, we did our SilverSingles review while using the app! The interface and template translate well when using a computer and an iPhone, so you don't have to worry about it looking wonky.
Is the Personality Test Required?
Even though it makes the process a bit longer, the only way SilverSingles can properly assess your profile and find you the best matches is through their customized personality test. You will need to fill it out in its entirety before you can continue with the setup process and create your profile.
How Long Will My SilverSingles
Account Be Active?
Whether or not you're paying for a premium membership, your SilverSingles will be active until you manually delete it. While we don't suggest you delete it unless you know the app and website are not working for you, if you're done with the app and won't ever log on again, we suggest you delete it once you've made that decision; just so that your profile doesn't get mixed up with other active ones.
Does SilverSingles Offer Refunds for Cancellations?
SilverSingles has a three-day cancellation policy in which you are promised to get a refund. If you sign up for an account and realize that you don't want it or you wish to change which premium membership plan you've chosen, you have three days to contact customer support and get a full refund.
Can Members below the Age of 50 Join SilverSingles?
Yes, if you are younger than 50 years old, you can create a profile on SilverSingles' online dating app. The algorithm is focused on an age range that is 50 years old and older; however, there have been many success stories for people in their late 40s on the app as well. Just understand that you might expect a more senior selection of matches when you enter SilverSingles.
Can I Temporarily Deactivate My Account on SilverSingles?
Unfortunately, you can only permanently delete your online dating account; you cannot suspend it or put it on hold. You can block SilverSingles emails and not log in if you need to spend some time off the app, but you cannot suspend or temporarily deactivate your account online.