Our team of experts diligently research and review all of the products and services we recommend. If you buy through our links, we may receive a commission. Learn more here.
Zoosk is a massive online dating app perfect for getting casual dates or finding romances with other singles online. Owned by the Spark Network of dating apps which also oversees Christian Mingle and Elite Singles, Zoosk has been in operation since 2007, has grown to over 40 million total members (500,000 of which are committed, paying members), and currently serves over 80 countries worldwide.
But is Zoosk worth it? Our Zoosk review will cover all the crucial aspects of this dating app so you can decide for yourself if this is the best fit for you! Our review of Zoosk will address the app's noteworthy features, such as the Carousel and advanced SmartPicks, the cost of becoming a member, and the approach we took to rating Zoosk overall as a dating app.
| | |
| --- | --- |
| Sign-Up Time: | 5 Minutes |
| Cost: | $10.00 – $19.98 per month |
| Membership Pool: | 40+ million |
---
---
Our Zoosk App Rating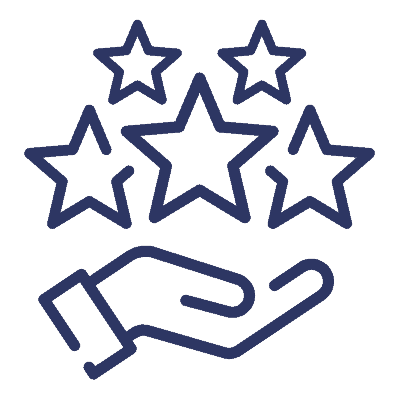 Overall Rating

Zoosk is coming in with an overall score of 3.2 out of 5!
We examined the major pros and cons of the Zoosk dating app to bring you the most honest and accurate Zoosk review possible.
There were six key categories that we went over to arrive at an overall rating for Zoosk: features, usability, daily matches, cost of membership, active members, and customer service. Each of these categories got its own rating, and then we took an average to get to our overall rating for the Zoosk dating app.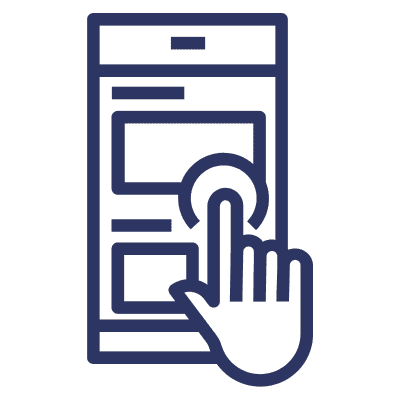 Ease of Use

The sign-up process takes at most 5 minutes. Profile creation is pretty straightforward, and it's simple for members or free trial users to search for singles using the Carousel. Even the matchmaking process is pretty simple and allows newcomers to get around the Zoosk dating app quickly and efficiently while knowing precisely what to do to get more attention and create better connections on the app.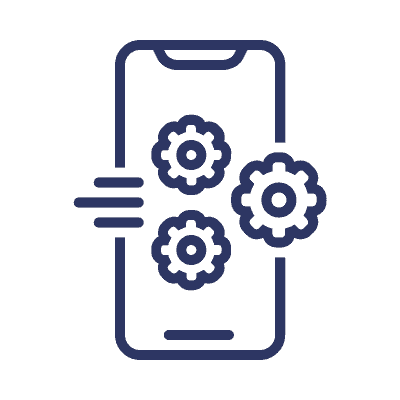 Features

Zoosk is a dating app that is features rich. At the forefront of everything included with Zoosk is the Carousel feature that allows members to swipe through large catalogs of potential singles for the perfect match. Great Dates provide virtual dating via video chat. And members can purchase Zoosk Coins to add special features like profile boosts and virtual gifts for other members. Zoosk even offers anonymous browsing!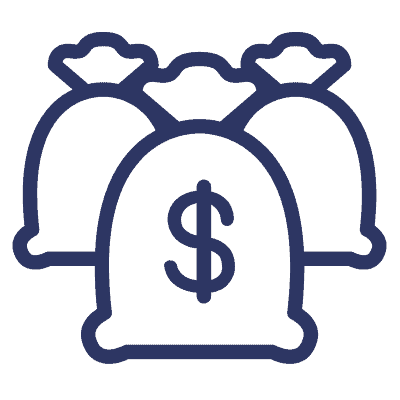 Cost

Affordability and competitive pricing are areas where Zoosk is dominant in the online dating market. Four membership plans are available on the app and begin as low as $10 per month! Customers can choose membership plans that last one month, three months, six months, or 12 months, which is great for catering to various customer budgets.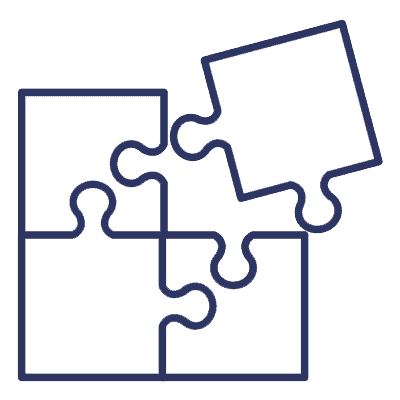 Match Quality


With a total user base of over 40+ million members worldwide and an active base of 500,000 paying members, Zoosk should be pumping out some of the best daily matches the online dating market has ever seen. And while their daily offerings are solid, they could be much better. Sure, it's a pretty good dating pool compared to many dating apps, but some daily matches might not be as they appear. Zoosk contains a lot of inactive profiles. There are a lot of catfishers and fake accounts that exist on the platform.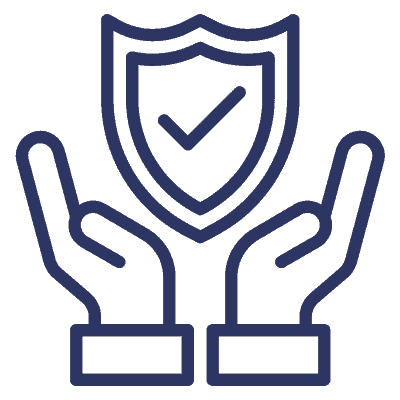 Safety and Security


Zoosk is a dating app that takes its members' safety and security quite seriously. Zoosk uses an encrypted connection that keeps any personal or financial information shared with the platform private and discreet. Unfortunately, there are a lot of catfishers and illegitimate accounts that make their way onto Zoosk past the vetting systems. Still, customers are empowered by having the ability to report any suspicious behavior to the company or to block members they might not trust.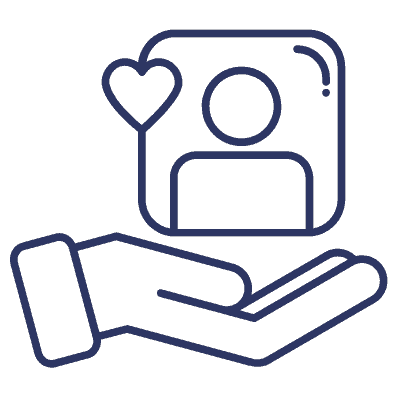 Customer Service


Like most dating apps of its kind, Zoosk doesn't come equipped with the best customer service and support department. There are no direct ways for Zoosk members to contact any real-life customer service representative, not even an email address, contact form, or help ticket. In fact, customer support consists solely of an FAQ section where customers have no choice but to troubleshoot problems on their own.
Overview of Zoosk
To give you an unbiased Zoosk review, we signed up for accounts, uploaded images, and completed short biographies. When we initially joined, we got the most out of our free membership by exploring every feature.
We tried out new combinations of searches, read profiles, and smiled at potential partners we wanted to date. After exhausting all the free resources, we decided to spring for a paid membership. Previously unavailable features were made available, and users could send one another direct messages.
Zoosk Fast Facts
Year Founded: 2007
Total Members: 40+ million
Average User Age: 24-35 years
Gender Ratio: 47% men to 53% women
Zoosk has been in business since 2007 and has grown to 40+ million users worldwide, spread out over 80 countries. 3 million messages are sent daily between members and free trial users.
Premium Membership Subscriptions and Prices
Newcomers to Zoosk have their choice of three premium membership packages. Each one will differ in the amount of time they offer customers, but each plan has the same premium features and benefits.
We have seen that these are more affordable and reasonably priced than most premium memberships on the market. You won't find many monthly memberships that begin at $10-29!
3-Month Membership
3 Months
$19.98
---
Price Per Month: $19.98
Total Membership Cost: $59.99
---
All Standard Features
Every Plan Has the Same Premium Features
6-Month Membership
6 Months
$13.35
---
Price Per Month: $13.35
Total Membership Cost: $79.99
---
All Standard Features
Every Plan Has the Same Premium Features
12-Month Membership
12 Months
$10.00
---
Price Per Month: $35.90
Total Membership Cost: $119.99
---
All Standard Features
Every Plan Has the Same Premium Features
While many dating apps lately have been offering payment plans to help their customer pay for their membership plans, Zoosk memberships still need to be paid for all at once and in one lump sum.
Please Note: One way to save money on membership plans if you intend to use Zoosk's services over a long period is to purchase a more extended membership plan. While they're more expensive overall, they have a lower monthly cost rate. It's much cheaper to auto-renew a couple of longer plans than several one- or three-month subscriptions!
Zoosk Free Trial and Premium Features
Currently, Zoosk doesn't offer free trials (at least in the traditional sense). The typical free trial experience involves a prospective future member accessing all premium benefits and features of a dating app for a limited amount of time in exchange for payment information. The trial users get charged for the cost of that membership plan. The trial comes to an end, and the membership goes into effect.
Zoosk offers a "free trial" where newcomers can indefinitely experience a small portion of the Zoosk app features. Prospective customers can test the app in a limited capacity as they decide if a membership is the best course of action.
Free Trial Features
What's offered with the Zoosk "free trial?" The features below come free of charge but only give you a taste of what the app has to provide to its paying members.
Create a Zoosk dating app account
Design your profile page
Adjust your dating preferences and search filters
Make edits, add, or remove information to/from your profile
Check out member profiles/photos on the Carousel
Send "likes" or "say hi"
Respond to messages sent by paying members
See who's currently online at Zoosk
While the "free trial" has some significant limitations, like minimal communications, it's still a good place to begin when you first visit Zoosk. There's no money on the line for you to use the "free trial," and it can help you decide if Zoosk is right for you.
Premium Membership Features (Main Paid Features)
While the Zoosk free trial has its place and is perfect for deciding if it is the right platform for what you need, it's no substitute for the benefits and perks you can experience with a premium membership plan. If you want to use Zooks to its fullest potential, we highly recommend going with a paid membership plan.
Obviously, any of the "free trial" features we mentioned earlier can also be used and enjoyed by paying members of the app. We didn't include them in this list, so you can see clearly which perks and benefits you can get only with a subscription.
Unlimited Messaging
Members can enjoy unhindered communications with any members or free trial users on the app. This feature is one of the best aspects of a paid membership plan: the ability to talk and chat with others on Zoosk.
SmartPicks
SmartPicks are generated using the results of your Carousel preferences. Once Zooks has found your "type," they use this information to develop advanced daily matches that are more accurate to your tastes than the Carousel suggestions.
Great Dates
This feature allows Zoosk members to use video chat to get to know other members better. If you're uncertain about someone you just met, you can go on a Great Date and see for yourself what they are like.
Super Send
Zoosk members can send out a mass icebreaker to many members simultaneously. This feature allows members to cover a lot of ground at once to generate good leads for a date or romance.
Views
Those with a Zoosk membership plan can see which members viewed their profile. The only way they cannot see who has viewed them is if that member is using anonymous browsing.
Zoosk Live
This Zoosk feature lets members put out their own streaming broadcasts for others on the app to see. Like Great Dates, Zoosk Live allows other members to see your face and get a taste of what you're like in real life.
Send Crushes
Instead of selecting "yes" or "no" on the Carousel, members can send "crushes" to other Zoosk members showing that they are more interested in someone beyond just liking their profile photo or bio information.
Unlimited Undos
If members are browsing through the Carousel quickly, they can make a mistake and accidentally hit "yes" when they mean to hit "no," or vice versa. Unlimited undos let Zoosk members change any "yes" or "no" issued on the Carousel.
One of the main reasons to upgrade to a premium membership is simply the communication factor. What good is a dating app if you cannot meet and connect with other singles? This is reason enough to ditch the "free trial" and begin enjoying the perks of a membership plan.
Zoosk Coins
During our Zoosk review, we found that Zoosk offers customers the chance to purchase additional features using Zoosk coins. These can be bought in bundles and serve as Zoosk's in-app currency to send gifts or purchase valuable profile boosts and abilities.
What can I purchase with Zoosk coins?
Boost Your Profile
Zoosk coins allow members to increase their visibility on the app through profile boosts. You can get your profile highlighted in other members' inboxes, appear higher in the overall search results, and get your profile to occur more often in other members' Carousel suggestions.
Anonymous Browsing
This feature allows members to go invisible for half an hour and view profiles completely undetected by those whose profiles were viewed.
Read Message Receipts
Members who pay for read receipts will know when recipients receive and read their messages. This allows members to gauge the interest of the recipients of their messages.
Virtual Gifts
Send virtual gifts to members on the Zoosk app and stand out against the competition. Send gifts like digital rose bouquets or teddy bears to show your thoughtful side.
Do Zoosk Memberships Renew Automatically?
All premium membership plans purchased at Zoosk will automatically renew once they've ended their term. Memberships are structured, so customers never have to go without their membership benefits or take the extra time to repurchase their plan once the original expires.
Note: Some might not want their membership to automatically re-up. Auto-renewal can be switched off in account settings under billing preferences.
Should You Join Zoosk?
You might be on the fence about joining the Zoosk dating app. Check out our best reasons to join Zoosk and our best reasons to not join Zoosk. These factors may help you decide whether or not Zoosk will be a good dating app for your current needs.
Reasons to Join Zoosk
Upon completing our Zoosk review, these are the four primary reasons you should join the Zoosk dating app. We believe there are more than just these four, but we'd be here a long time going through all the possible perks and benefits.
Large Dating Pool
There's no hiding that Zoosk is one of the biggest players in the online dating market when it comes to the size of its membership base. There are over 40 million users worldwide (500,000 paying members), and 3 million messages are sent on the app daily. Zoosk is a dating app with many possibilities, thanks to its engaged and dynamic base.
Great Matching Process
If you're looking for an excellent daily matchmaking process, Zoosk is the dating app for you! Search filters and personal dating preferences are the basis for the Carousel recommendations that Zoosk supplies. Members' preferences are captured by their Carousel choices, and Zoosk uses these to generate SmartPicks.
Swipe Style Dating
Zoosk is well-known for its Carousel feature, which provides a swipe-style dating experience for those using the app. Not only does this method help members cycle through a large pool of potential matches, but it also makes the online dating experience fun and engaging!
You're Looking for Casual Dates
If you're not so much into commitment but want to date around or experience casual romance, Zoosk is a great option! Some people have found serious relationships and true love on the platform, but it's far less common than the number of members who scored a date for the weekend or experienced a short-term relationship
Reasons Not to Join Zoosk
If you're looking for reasons to not join the Zoosk dating app, we've got your top four reasons right here!
Paying Extra for Better Features
While there are many services and platforms that let you experience all the perks and benefits of membership for a single price, Zoosk does charge its members extra money to enjoy some of the more worthwhile features like profile highlights and stealth profile browsing. While Zoosk is a cheaper option for a dating app, the Zoosk Coin purchases to obtain more advanced features can add up!
You Need to Sift Through Illegitimate Profiles
With over 40 million users worldwide and only 500,000 of those being paid members, you'll need to work your way through international singles, free trial users, inactive profiles, and catfishers and scammers, unfortunately. There's a lot of fat that you must trim before getting to the good stuff.
Minimal Customer Support
There are better dating apps than this when it comes to customer service. Zoosk only provides its customers with an FAQ page which serves as the customer service and support center. There are no methods for contacting support quickly or reaching a real person. Members are left to troubleshoot their own problems or issues as they arise.
You're Looking For Something Serious
If you seek true love, a marriage partner, serious romance, or a long-term commitment, you're generally not going to find any of that at Zoosk. Serious relationship seekers best use an app like eHarmony. This dating app caters primarily to those who want to go on dates or experience casual romance.
The Zoosk Dating App's Sign-up Process
We found during our Zoosk review that the entire sign-up process at Zoosk takes as little as five minutes of your time! Because of its focus on casual dating and romance, Zoosk has no in-depth, tedious personality testing to endure. Instead, it features a simple quiz and a quick profile setup. We'll walk you through each step of the sign-up process, so you know what to expect!
Note: Keep in mind these are the exact steps that customers who want to jump straight to a paid membership will have to go through. Anyone joining Zoosk begins in the same place, the standard membership ("free trial"), and can upgrade to a subscription later.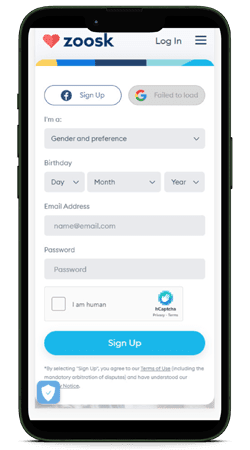 Step #1: Head over to Zoosk
Visit the Zoosk dating app and begin the sign-up process by filling out all the necessary information in the box on the right-hand side of the screen. This includes your date of birth, your email, and your gender. You'll be asked to create a unique password for accessing your new Zoosk account.
Step #2: Include a Profile Picture (Or Skip It)
New users don't have to upload a profile photo during this step (the step can be skipped). Still, we highly recommend doing so to attract as many singles to your profile as possible. You can upload up to seven photos as a free trial member from either your Facebook profile or from the files on your mobile device or desktop PC.
Primary Photo Guidelines
Zoosk even includes some basic photo guidelines and tips for posting the most effective photo possible to maximize your potential on the app.
Step #3: Personality Testing
As we said earlier, Zoosk won't make you endure 15 to 20 minutes of thorough compatibility testing. Instead, there are a little over 5 or 6 personality test questions that you'll need to answer. It should take a maximum of a minute or two to get through these. This information will be included in your main profile.
Step #4: Include Your Name
In this next step, add the name that you want to appear on your Zoosk profile. Hit "continue" to get to the next part of the process.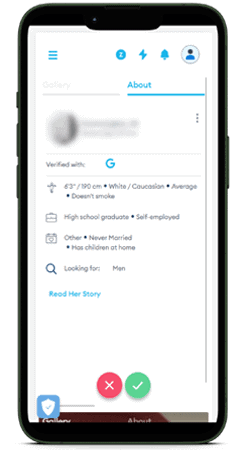 Step #5: Gain Access to Zoosk
See, we told you that the sign-up process on the Zoosk dating app is one of the easiest and quickest we have ever seen! Once you've completed all the initial steps, you'll be taken directly to the main app page, where you can begin scrolling through options on the Carousel.
Many of the features on the left side of the screen (Messages, SmartPicks, Great Dates) can only be used if you subscribe to a paid membership plan. Below this menu, you'll see a green "Subscribe" button where you can pay to become a member of Zoosk!
Alternatives to the Zoosk Dating App
Zoosk might not be the right dating app for everyone, and that's ok! Plenty of other platforms offer similar features and have the goal in mind of helping you with casual romance and find love with other online singles. If you decide you'd like to try a different dating app after reading our Zoosk review, these are some of the better alternatives to Zoosk!
Dating App
Key Facts
Review
Tinder

• Number of Users: 8+ million
• Gender Ratio: 61% men and 39% women
• Pricing: Begins at $4.50 per month

Read our Review!
Bumble

• Number of Users: 11+ million
• Gender Ratio: 57% men and 43% women
• Pricing: Begins at $16.99 per month

Read our Review!
Hinge

• Number of Users: 500,000
• Gender Ratio: 55% men and 45% women
• Pricing: Begins at $4.99 per month

Read our Review!
These alternative dating apps have updated modern features and a sleek user interface and cater to casual online dating. Start a free trial or read a review to learn whether these apps are best for you!
Frequently Asked Questions About Zoosk
Hopefully, our Zoosk review covered most of what you wanted to know about the Zoosk dating app. But if we missed anything, we hope to plug any of those gaps in our FAQ section below. Check out some of the most common questions our readers have asked us.
Is the Zoosk Dating App Free?
There's a free trial for new users so they can register an account, create a free profile, set up their search parameters, and use the Carousel to view members' profiles on the app. Other than these benefits, there's not too much that new users can do for free outside of paying for a membership plan.
What's the Cost of Membership at Zoosk?
There are four different membership plans at Zoosk, so the price for a subscription will vary based on the plan you choose. The 1-month plan costs $29.95. The 3-month plan costs $19.98 per month (total cost is $59.95), the 6-month plan costs $13.35 per month (total cost is $79.99), and the 12-month plan costs $10 per month (total cost is $119.99).
What's the Matchmaking Process Like?
The suggestions Zoosk sends to new users via the Carousel are based on the user's search parameters and basic dating preferences. As newcomers to Zoosk sift through Carousel suggestions, Zoosk will begin identifying patterns and establish a "type" for the user, which will help Zoosk to create SmartPicks. These are advanced daily matches that have true potential!
Is Zoosk Worth It?
If you're someone who is less interested in beginning a serious relationship and would prefer to go out on casual dates or experience romance, Zoosk might be a good choice. Zoosk is a fantastic option if you're open to meeting a variety of different people too. Over 40 million members are using the app worldwide, so it's a super diverse dating pool.
Why Do Zoosk Memberships Automatically Renew?
All memberships have the auto-renewal feature to allow members to never be without the benefits of a subscription plan. Since the new subscription picks up automatically where the old one left off, members are never without coverage. It saves members the time to go back into Zoosk and repurchase a membership plan. It's done automatically without you having to worry about it.
Can I Find a Serious Relationship Using Zoosk?
Just because we see Zoosk as one of the best all-around casual dating apps, it doesn't mean that it's a lost cause to use the app in the search for a soulmate or a marriage partner. There have been Zoosk members that have indeed found true love and serious, committed relationships using the app, but this is a platform where you're far more likely to get a casual date or experience heated romance.
Is Zoosk a Safe Online Dating App?
Yes, Zoosk is a dating app that keeps all its customers' private information confidential and safeguarded from third parties or marketing entities. There are ways for app members to report suspicious behavior or abuse directly to Zoosk. Zoosk also provides safety articles to its users on best practices for staying safe while using the app.
What Are the Zoosk Coins?
Zoosk coins are an in-app currency for members to purchase additional upgrades and new features to their Zoosk account. For instance, Zoosk coins can buy profile boosts that increase the user's overall visibility on the app. Members can purchase virtual gifts for other members or trial users using Zoosk Coins.
What Is the Zoosk App Like?
The Zoosk app can be downloaded on iOS or Android devices and is available at the App Store and Google Play. There's little difference between how the app works and how the site works on mobile devices. By and large, they operate and function much in the same manner. The Zoosk app is slightly more efficient than the site, and we experience hardly any glitches with its operating system or functionality.
Does It Take a Long Time to Create an Account?
Not at all! The entire process of creating an account and developing a Zoosk profile might take five minutes in total! All that you're doing is providing essential information for login, uploading a photo, and providing a few details that will be added to your profile as well as a few personality-based questions. One of the hallmarks of Zoosk is how easy it is to use, and this includes the sign-up process.