Our team of experts diligently research and review all of the products and services we recommend. If you buy through our links, we may receive a commission. Learn more here.
Do you have a favorite swiping finger?
You'll need it if you are going to join one of the world's most popular online dating platforms: that's right, we are talking about the Tinder dating app.
So settle back and do some finger-strengthening exercises while you read our Tinder review–we'll tell you everything you need to know about it, including the features, ease of use, cost of premium membership, and everything else you'd ever need to know about it!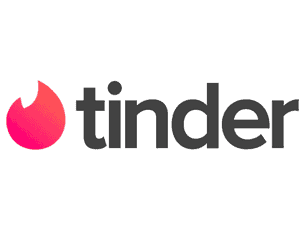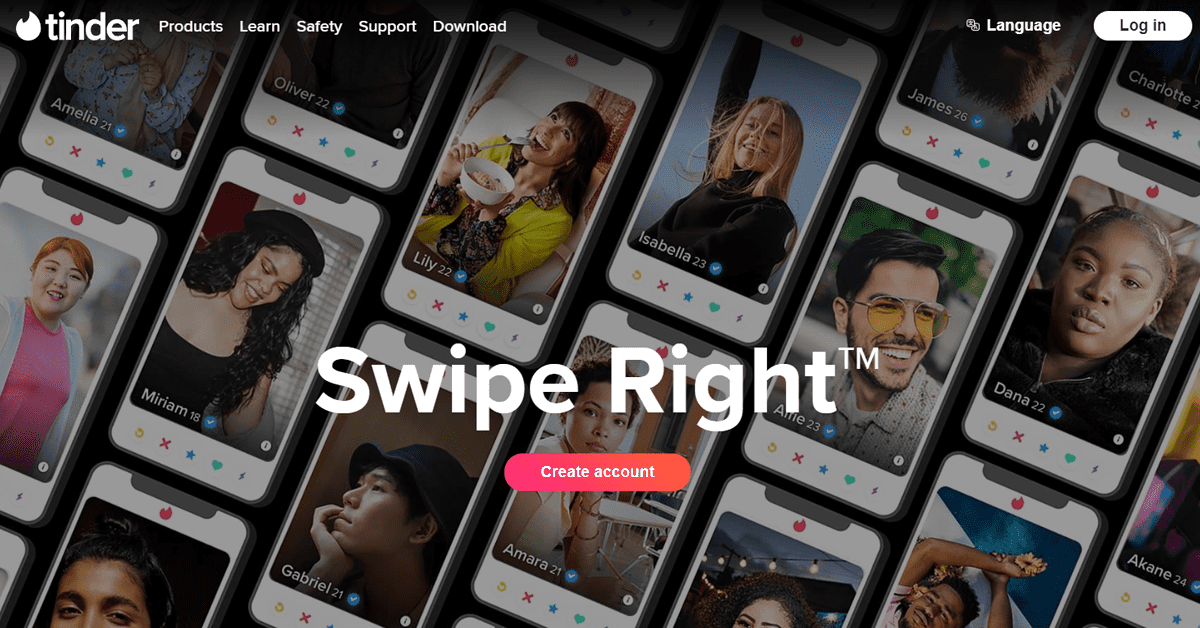 | | |
| --- | --- |
| Sign-Up Time: | 5-10 Minutes |
| Cost: | $4.50 – $13.49 per month (Tinder Plus) |
| Membership Pool: | 57 million |
---
---
Our Rating of the Tinder Dating App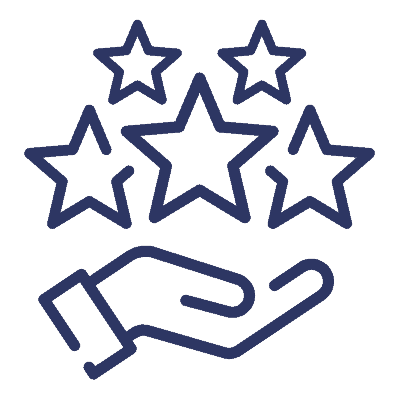 Overall Rating

Tinder is coming in with an overall score of 3.9 out of 5!
We examined this dating app's major pros and cons to bring you the most honest and accurate review possible.
There were six key categories that we went over to arrive at an overall rating for Tinder: features, usability, daily matches, cost of membership, safety, and customer service. Each category gets its own rating, and then we took an average to get the overall rating for the Tinder dating app.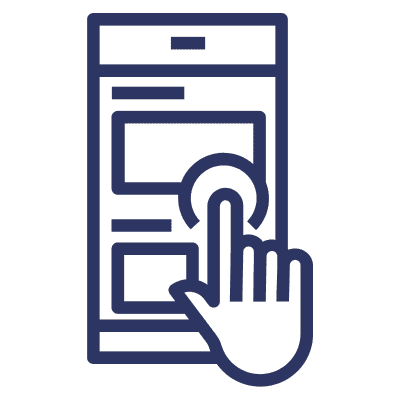 Ease of Use

Tinder is by far one of the most accessible dating apps to use due to its quick sign-up process and swipe left (hard pass) or swipe right (hmm, could be a yes) feature of matchmaking.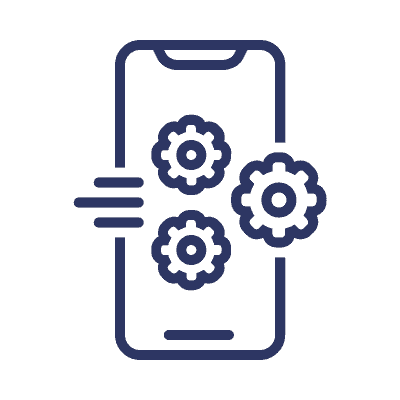 Features

Tinder has a lot of cool bells and whistles, but you'll need to subscribe to a premium membership to utilize and experience them fully. We love the rewind feature, the boost, and the super-like features!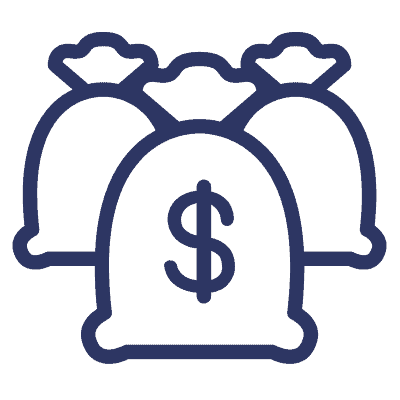 Cost


We feel that Tinder's premium membership costs are reasonable compared to other more pricey dating apps, considering all the features and perks accompanying an upgrade!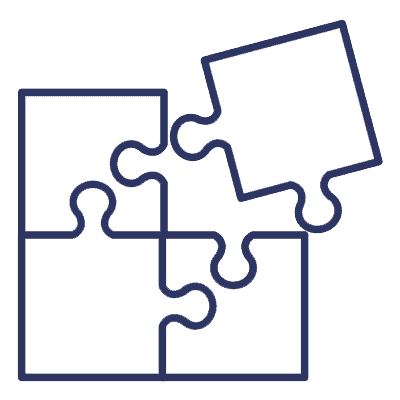 Match Quality


Since matches are picked by Tinder's users, it's all in their hands. The dating app doesn't use a matching algorithm as there is no need for one due to users personally choosing who they are interested in.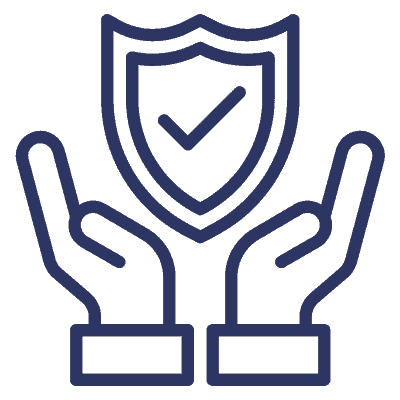 Safety and Security


Tinder takes its user's safety and security very seriously–information sent to the platform is always encrypted and never shared with third parties or used for advertising. As for fake profiles, as with any dating app, there will be a fair amount, but Tinder has a larger number of them due to its easy accessibility. If users have concerns about catfishers or scams, members can report the profiles in the app.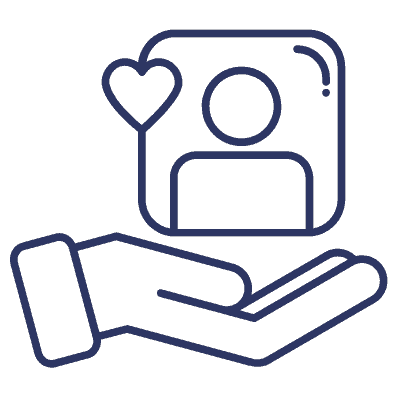 Customer Service


Like many other popular dating apps, the app's customer support leaves something to be desired, as it consists mainly of a detailed Frequently Asked Questions section. None of the more modern customer services tools, such as phone calls or email, are available, let alone live chat.
Overview of Tinder
Tinder's original name, "Matchbox," represented the concept of "setting a spark" or "igniting a fire" for romantic connections and was founded in 2012. They eventually changed the name to Tinder, after the flammable dry substance, hoping the app would facilitate pairing up combustible couples.
Tinder Fast Facts
Year Founded: 2012
Total Members: 57 million
Average Age: 18-34 years of age
Gender Ratio: 61% men to 39% women
Now that you know how Tinder got its name, you'll want to know who gravitates toward this dating app: it's a younger crowd, the bulk of which are between the ages of 18-34 years old, and the users are made up of 61% men and 39% women.
Premium Membership Subscriptions and Prices
The several subscription tiers are one of the app's many benefits. The subscription levels available are Platinum, Gold, and Plus. There are subcategories within each grouping depending on length: The plans range from 1 month to 6 months to a full year.
In the end, how much does Tinder really cost? What you receive with each plan, how much it costs overall (and per month), and prices for extra features are all listed above. We started with the basic packages and worked our way up to the deluxe plans.
| Package | Length | Price Per Month | Total Cost |
| --- | --- | --- | --- |
| Plus | 1 month | $13.49 | $13.49 |
| Plus | 6 months | $6.75 | $40.50 |
| Plus | 12 months | $4.50 | $54.00 |
| Gold | 1 month | $22.49 | $22.49 |
| Gold | 6 months | $11.25 | $67.50 |
| Gold | 12 months | $7.50 | $90.00 |
| Platinum | 1 months | $26.99 | $26.99 |
| Platinum | 6 months | $13.50 | $81.00 |
| Platinum | 12 months | $9.00 | $108.00 |
Note: Unlike many other dating services, Tinder lets you split the cost of your subscription over four payments. The majority of services demand full payment in advance.
Free Trial and Premium Features
If you're interested in trying out Tinder before committing to a premium subscription, you can do so by starting a "free trial." The "free trial" is a great way to put the app through its paces before committing to paying for a premium subscription.
Traditional free trials require a user to provide payment information before granting access to all of the premium features of membership for a limited period of time. When a free trial ends, the account immediately converts to a paid premium membership, and the user is charged. To test the waters, new users can sign up for free and access a selection of the service's features without any financial obligation.
Standard (Free Trial) Features
Download the app and create an account
Create and develop a personal profile
Upload profile pictures
Set up and manage your age and distance preferences
View singles (see their name, age, distance, and profile photo)
"Swipe left" on and like profiles
One Super Like per day
Create a block list
Manage contact information from other members
Set up push notifications.
Premium Membership Features
Unlimited Likes
With a free membership, you only receive a limited amount of "likes" per day, but with a premium membership, you can swipe right all day and night!
See Who Likes You
Do you want to see who has "liked" your profile? We thought you would! Otherwise, it's just a game of chance–you won't see who liked you until you swipe right on them, and it's deemed a "match."
Rewind Your Swipes
Were you on a hot streak of left swipes when you saw someone you meant to swipe right on, but your finger was going too fast? This is what the rewind feature is for: you can back up and undo your "not interested."
1 Free Boost and 5 Super Likes per Week
Boosting your profile gives you the advantage of being at the top of other users' searches for a limited time, while the super like feature lets the person know you're interested, then the ball's in their court.
Hide Ads
With the hide ads feature, your swiping won't be interrupted by any advertisements that could throw you off your search game.
Message before Matching
If you see someone you are interested in connecting with, you don't have to wait for a mutual match and can let them know you'd like to chat via a message sent directly to their inbox.
Tinder Plus
Unlimited likes
Passport
Control who sees you
Hide ads
Unlimited rewinds
Control your profile
Control whom you see
Tinder Gold
All Tinder Plus Features
5 Free Super Likes per week
See who likes you
1 Free Boost per month
Control who sees you
Tinder Platinum
All Tinder Plus Features
All Tinder Gold Features
Priority likes
Message before matching
Do Tinder Memberships Renew Automatically?
It's important to remember that your subscription will automatically renew at the expiration of its current term. When a customer's membership period expires, billing will continue indefinitely with the same terms as the original subscription.
The app's auto-renew feature is handy for users who want to keep making the most of the app but may be troublesome for those who only want to use the service for as long as they originally paid for. Turning auto-renew "off" will prevent you from being charged for a new plan at the end of your current subscription period.
Should You Join Tinder?
The review will include everything we discovered about Tinder throughout our research. We'll discuss the advantages of joining the dating app and the cons if any. These should help you decide whether Tinder is the right dating app for you!
Reasons to Join
Because we want to provide you with the most trustworthy and reliable review possible, let's take a moment to discuss the most essential benefits and disadvantages of using this dating app.
Let's dive into the pros first:
Swipe-Style Dating for Simple and Fun Matchmaking
A dating app with a swipe-based interface that makes it easy and exciting to discover compatible singles in your area is a definite reason to join.
Large User Pool
Tinder is the world's most popular dating app, with over 57 million users globally–this means there is a sizable dating pool, and the odds of connecting with someone you like dramatically increase!
So Many Swipes
Each day, there are 1.6 billion swipes performed on the app. That next swipe could be on you!
Casual Dating and More
Tinder is the dating app best equipped for casual encounters and serious romance. While the app has a reputation for mainly facilitating short-lived flings, many happy, healthy, and long-term relationships have started.
Reasons Not to Join
The app has a lot of good points, but it also has some weak spots where things could be substantially better for users. Most complaints are about the "free trial" features (or lack of them) and the abundance of fake profiles.
Free Trial Limitations
Users who have downloaded the "Free trial" version of the app cannot swipe right or send messages to other singles they discover on the platform.
Fair Amount of Fake Profiles
Fake profiles, spam accounts, and those who catfish users manage to regularly get through the app's verification process.
No Live Customer Support
The scope of customer support is limited to a substantial Frequently Asked Questions website and a basic help center—there is no live chat or phone number to call for customer service.
You Won't Be Able to See Your Likes (Free Trial)
You will be alerted of your "likes" if you are using the "free trial" version of the service, but you won't be able to see who they are from, which renders the "who liked you" notification a moot point.
The Tinder Sign Up Process
Now, take our hand as we walk you through the registration process. We've seen lengthy sign up processes, but this one is short even by those standards! It's easy and super quick!
Keep in mind that this is a casual, laid-back dating app. There are no personality assessments to take or questions to answer, you just enter a few details, and you're ready to swipe!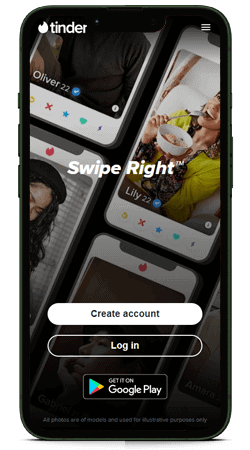 Step 1: Go to Tinder
Going to Tinder.com is the first step in the sign-up process. To get started, click the red "create an account" button.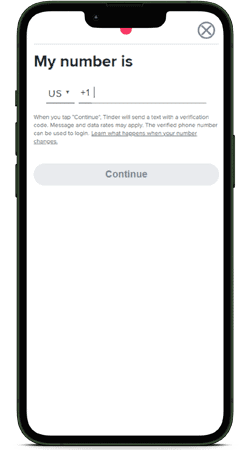 Step 2: Sign In Using Facebook or Google
After selecting Google as our login method, we were immediately prompted to provide our mobile phone number on the app. A verification code will be sent to you at this number.
Step 3: Enter Your Verification Code
Tinder will send a one-time code to your phone. Copy and paste the code into the provided box and click "Continue" to proceed.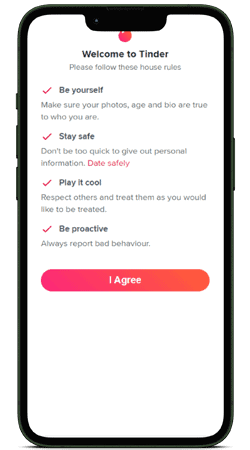 Step 4: Read The 'House Rules'
Click "I agree" above to confirm your understanding of the "house rules."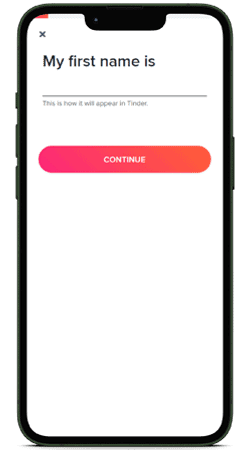 Step 5: Enter Your Account Info
Entering your first name, birthday, email address, gender, and the gender of the singles you're interested in will get you set up on your new profile. You must also include at least two photos on your account.
Your sexual orientation and a list of your hobbies are two optional sections. There are many options available in the "passion" area; check off as many as you like!
Step 6: Start Swiping
And in just 5 minutes (or less, depending on your enthusiasm), you will be the proud new owner own a new account! All that's left to do is start searching, and we wish you many happy swiping returns!
Alternatives to Tinder
We are more than happy to suggest some great alternatives if, after reading our review, you feel that there may be a better dating app for you and your needs. While some dating apps have higher chances for more committed relationships, many are mainly aimed toward the casual end of the dating scale. Each has a sizable network of active users, creating a solid dating pool and plenty of single prospects!
See below for our alternatives if you want something different.
Dating App
Key Facts
Free Trial
eharmony

• Number of Users: 16+ million
• Gender Ratio: 48% men and 52% women
• Best For: All singles who want a serious relationship
• Pricing: Begins at $35.90 per month

Start Your Free Trial!
Bumble

• Number of Users: 11+ million
• Gender Ratio: 57% men and 43% women
• Best For: All singles seeking relationships, casual dating, or friendships
• Pricing: Begins at $16.99 per month

Start Your Free Trial!
Elite Singles

• Number of Users: 2+ million
• Gender Ratio: 44% men and 56% women
• Best For: Finding highly educated and successful singles
• Pricing: Begins at $31.95 per month

Start Your Free Trial!
Hinge

• Number of Users: 500,000
• Gender Ratio: 55% men and 45% women
• Best For: All singles seeking relationships and casual dating
• Pricing: Begins at $16.66 per month

Start Your Free Trial!
Frequently Asked Questions
We do our best to review the dating apps we test out thoroughly, but we realize you may still have questions or concerns! We've put together a list of the most Frequently Asked Questions from users who want to know more about the app below!
How Exactly Does Tinder Work?
When two users "swipe right" on each other, a match is created. This makes it possible for the two users to contact one another and arrange a date to meet in person! Around 1.5 billion swipes are made on Tinder every day, resulting in 1 million in-person dates or meets per week.
Is Tinder Just for Hookups?
Tinder isn't necessarily marketed as a hookup app, but that's not to say it isn't what it's most known for. Some of our friends and family have indeed found their soul mates using the app. However, most users are interested in hookups or very brief relationships.
Do I Need to Upgrade to a Premium Membership?
While you don't need a premium membership to access the app, you are definitely limited in what you can do with a free membership. We're not saying you can't meet people with a free version, but if you want to make the most out of the dating app, we suggest paying so you can get all the innovative features and up your chances of meeting someone great!
Is Tinder Worth It?
We think so! Tinder is an attractive option for those seeking casual dates. While there are exceptions, most relationships formed using this app tend to be fleeting and informal rather than long-term. It's is not worth your time or money if you are only seeking a long-term relationship or marriage.
How Much Does Tinder Cost?
This will be determined by the membership package you choose. A Platinum Membership starts at $9 per month, a Gold Membership at $7.50 per month, and a Plus Membership at $4 per month. Please view our "Membership Plans" section in the review above for additional information about how much the app will cost you.
Is Tinder Safe?
Tinder is a dating app that genuinely cares about its users' security. Information sent to the platform is always encrypted and never shared with third parties or used for advertising. If you upload a picture or image to the service, it will never appear in a Google image search.
How Do I Cancel My Membership?
Click on your profile picture in the top left corner of the screen if you want to cancel your membership. Scroll down to "Account Settings" and click "Manage Payment Account." You will then go to "cancel subscription" and click "cancel." You will then be prompted to confirm that you want to cancel the plan.
How Do I Delete My Tinder Account?
To delete your account, click on your profile pic once more, but this time go all the way down the menu, past "logout," to the last option, "delete account." Then, you can either hide your account so no one else can see it or delete it completely.
How Many Users Are on Tinder?
Over 8 million singles in the United States use Tinder every month. Tinder is accessible in over 200 countries globally. The monthly global user count for the platform is more than 75 million. This number can be broken down even further into 8 million active users who make weekly visits to the app.
Can You Use Tinder to Make Friends?
Sure! Tinder is ideal for those searching for a casual hookup or even new friends. It's common for travelers to utilize Tinder in search of friendly locals who can show them around or hang out for a night!