Our team of experts diligently research and review all of the products and services we recommend. If you buy through our links, we may receive a commission. Learn more here.
To many Jewish singles, Jdate is the greatest online dating app available, period. But is there any way to be absolutely sure? Not until we thoroughly investigate the dating app in our Jdate review. We put JDate through the wringer by researching its features and browsing through its singles to help you decide whether it is the perfect online dating app for you.
Jdate is the most prominent Jewish dating app in the US, with over 240,000 users. The largest demographics of its premium members are those aged 25-34 and 55+, making them somewhat older than the typical user of a specialty dating service.
| | |
| --- | --- |
| Sign-Up Time: | 5 Minutes |
| Cost: | $29.99 – $59.99 per month |
| Membership Pool: | 240,000 + |
---
---
Our Jdate App Rating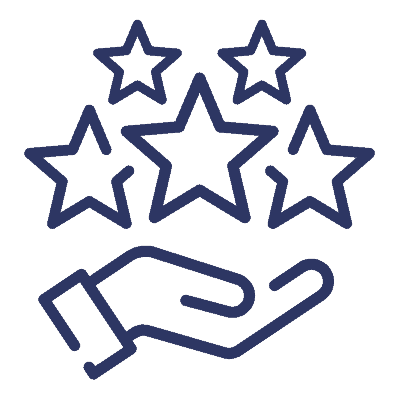 Overall Rating

Jdate is coming in with an overall score of 4.2 out of 5!
We've taken to our six-factor rating system to arrive at an unbiased and fair overall rating for Jdate as a whole.
After examining the app's features, its usability, the quality of the daily matches, the cost of membership, and the activity level of its members, we've concluded that Jdate comes in at a rating of 4.2!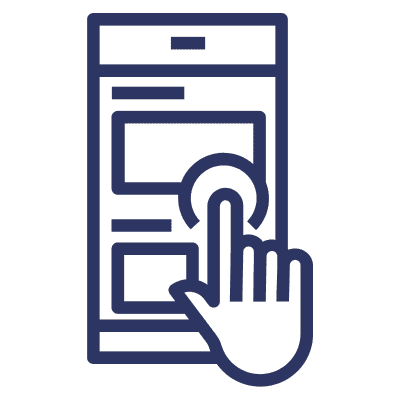 Ease of Use

Jdate came very close to a perfect score for ease of use–signing up for a new account was easy and quick! The only problem we encountered was the mobile app can sometimes be a little tough to navigate compared to the desktop site.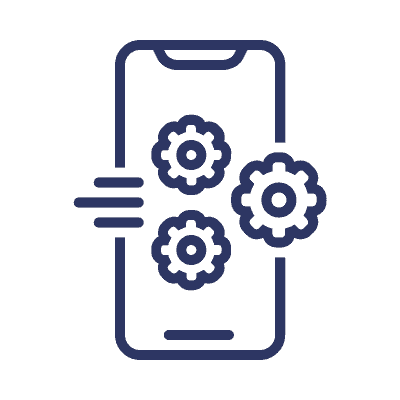 Features

While our Jdate review found a lot of cool features for users, such as LookBook, Spotlight, and exceptional translation capabilities, there is a lot to be desired when it comes to these same features when you only have a free trial–they don't exist.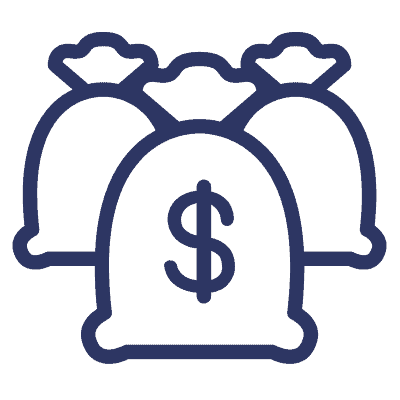 Cost


While Jdate isn't inexpensive compared to other dating apps, it's not outrageous, either. We feel that the cost of a premium subscription is well worth it, but some users think it could be more affordable.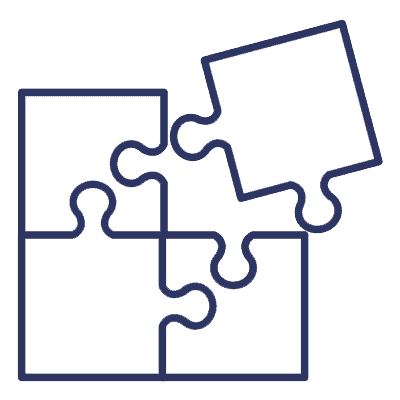 Match Quality


Jdate, in contrast to a considerable number of other dating apps, does not use a matching algorithm to aid users in discovering potential partners. However, this does not seem to affect the connections that users make–in fact, Jdate is responsible for bringing together 52% of married Jewish couples who first met online!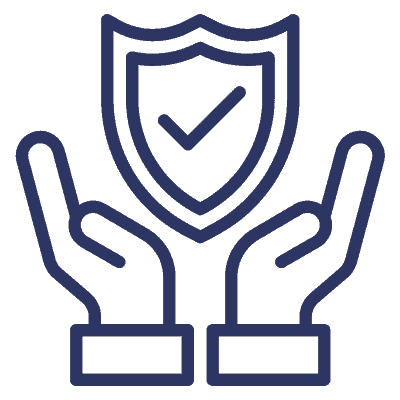 Safety and Security


Jdate places a high priority on its users' security and provides various protections; one of these measures is doing an in-depth review of each new profile update and a mandatory photo upload.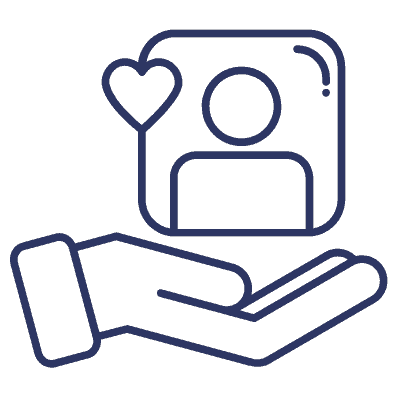 Customer Service


The Jdate Help page is where you can contact the company for assistance. You'll discover a wide range of information covering topics like "Accounts," "Matches," "Messages," and "Profiles" there.
Jdate Help has a "Contact Us" option if none of its articles help. Your ticket should be answered the following business day.
We were dismayed to find no other ways to contact customer service throughout our Jdate review. Instead of the request form, we would rather have a 24/7 customer support hotline.
Overview of Jdate
To give you an unbiased Jdate review, we signed up for accounts, uploaded images, and completed short biographies. When we initially joined, we got the most out of our free membership by exploring every feature.
Jdate Fast Facts
Year Founded: 1997
Total Members: 240,000 +
Average User Age: 30-50 years
Gender Ratio: 47% men to 53% women
We tried out new combinations of searches, read profiles, and smiled at potential partners we wanted to date. After exhausting all the free resources, we decided to spring for a paid membership. Previously unavailable features were made available, and users could send one another direct messages.
Below you'll find a breakdown of the costs associated with the different membership tiers.
Premium Membership Subscriptions and Prices
Jdate provides its paying members with a choice between three subscription rates. Packages of them include 1, 3, or 6 months. The duration of the three types of membership is the only distinguishing feature. The level of the premium features provided throughout different time periods is the same.
⠀1-Month Membership
1 Month
$59.99
---
Price Per Month: $59.99
Total Membership Cost: $59.99
---
All Standard Features
Every Plan Has the Same Premium Features
3-Month Membership
3 Months
$44.99
---
Price Per Month: $44.99
Total Membership Cost: $134.97
---
All Standard Features
Every Plan Has the Same Premium Features
6-Month Membership
6 Months
$29.99
---
Price Per Month: $29.99
Total Membership Cost: $179.94
---
All Standard Features
Every Plan Has the Same Premium Features
With longer commitments, the monthly cost decreases dramatically. The only exception is that the entire membership price must be paid at once. There are no payment plans available.
It's not common for online dating services to provide payment plans, but Jdate is one of the few that do. The majority of services demand full payment in advance.
Jdate Free Trial and Premium Features
The Jdate app offers free trials, as frequently noted in other Jdate reviews. Regrettably, this is not the case. A proper free trial is when a potential subscriber is given temporary access to a premium membership without needing to pay anything upfront.
Customers must, however, submit their payment information before the trial starts, and if they fail to cancel it in time, the service will automatically renew as a paid subscription.
Creating a profile on Jdate and becoming a member is free of charge. However, the site has its limitations. It's possible to look at potential matches' profiles and see if there's any compatibility, but that's about it.
Standard (Free) Features
Create an account
Browse profiles
Premium Membership Features
Unlimited messaging
Unfortunately, there is no explanation for why all dating apps do not provide unlimited chatting as a paid upgrade. Thankfully, Jdate is not one of these services, so feel free to chat with anybody you choose!
LookBook
Jdate's swipe-based LookBook helps you locate matches quickly. Jdate lets you indicate your interest in a possible partner by touching "heart" or "not interested" (select the X). Jdate will alert you if they're interested in you.
Browse Anonymously
Do you want to be mysterious and creep about without being detected? You can if you use the option to "browse anonymously;" remember to turn it on before you start checking out people's profiles.
Spotlight Feature
Premium and free users can upgrade to Spotlight. Spotlight badges your profile blue, making it stand out and put you at the top of people's search lists. It works like "Boost" on other dating apps.
Spotlight Feature
Premium and free users can upgrade to Spotlight. Spotlight badges your profile blue, making it stand out and put you at the top of people's search lists. It works like "Boost" on other dating apps.
Discovery Preferences
Unlike other dating apps, Jdate does not have a typical search function. You can tailor your discovery experience by choosing parameters, and the site will show you results that best fit your choices.
Translation
Jdate's ability to switch between English, French, and Hebrew is remarkable, so we'd like to highlight it. You can use Google Translate, but Jdate's translation is always accurate.
Read Notifications
Want to know whether someone read your message and left you on read? Maybe you're like us—we want to see if we're being ignored!
Do Jdate Memberships Renew Automatically?
Your Jdate subscription will be automatically renewed each month unless you cancel it at least 24 hours in advance. Your subscription will be renewed for the same period of time as your original membership.
Your subscription can be terminated anytime by going to your account settings and clicking "Manage Subscription" on the Jdate website. Select "end your membership" to prevent further renewals at the end of the current term, and your plan will expire.
Changes to your Jdate membership may be made through the App Store (Android and iOS).
Should You Join Jdate?
We recommend Jdate to any Jewish singles in 2023 looking for love. There are a lot of advantages but a few drawbacks as well. Jdate is responsible for bringing together around 52% of online Jewish singles in marriage, despite its smaller dating pool and shortage of attractive features for its users.
While Jdate's user base may be less than that of other general dating apps (about 240,000 active users), you can be confident that everyone you meet on the app shares your religious values since it is specifically for Jewish singles. 47% of users are men, and 53% are women, suggesting that people of both genders have a great chance of meeting a lifetime companion who shares their values and beliefs.
In addition, the site receives over 180,000 monthly unique visitors, indicating a high level of engagement for a specialized dating app.
Reasons to Join Jdate
Our Jdate review will include everything we discovered about the Jdate app throughout our research. We'll go through the benefits of joining the site as well as the drawbacks so you can make an informed decision. If you're trying to decide if Jdate is the right dating app for you, these pros and cons listed below will help you make an informed choice!
Large Active User Base
Jdate has over 180,000 unique visitors every month; therefore, its users have a reasonable possibility of meeting someone special. Members can choose from a broad pool of available singles, expanding their dating possibilities.
Affordable
The cost of becoming a member starts at only $29.99 a month, which is a steal compared to the prices of some other dating apps.
"Spotlights" to Boost Profiles
One of the features of Jdate that we find particularly appealing is that users can purchase "Spotlights" to boost their profile and attract other users, which can lead to someone special seeing you and reaching out!
LookBook Feature
Jdate offers a feature called LookBook that is quite similar to Tinder. This enables quick, swipe-based matching between singles.
Reasons Not to Join Jdate
During our Jdate review, we came across several compelling arguments in favor of using the dating app; however, there are also some compelling arguments in favor of using alternative dating sites.
Minimal Customer Support
Although the Jdate Help page has a pretty thorough FAQ section and a "Contact Us" option where you'll need to fill out a customer support form with your email address, request topic, and description, we'd love to see a live chat option added in the future.
No Matching Algorithm
Jdate, in contrast to a significant number of other dating apps, does not use a matching algorithm in order to assist users in finding potential partners.
No Communication with Free Trial
Jdate users must pay for a premium membership to communicate with other members.
Demographic Focus
The emphasis on demographics reduces the size of the available dating pool. Even though Jdate welcomes all religions and ethnicities, the just name of the app could discourage eligible singles from joining the dating site because they assume they have to be Jewish.
The Jdate Dating App's Sign-up Process
Signing up with Jdate is quick and easy. Create your profile and start looking for your possible beshert in just a few minutes time after signing up. It's simple to get started with the Jdate website or app.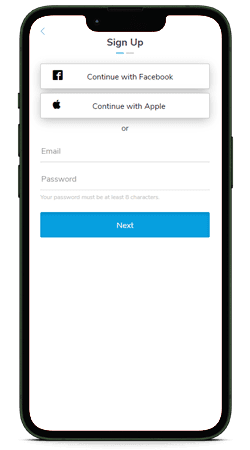 Step #1: Create a Jdate Account
Complete the two brief forms on the site to get started. You'll be asked to identify your gender, give them your email address, and set up a password. On the next page, you'll be asked to provide personal information such as your full name, birth date, and zip code.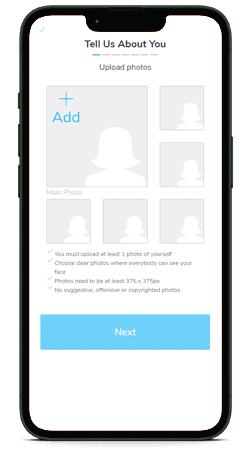 Step #2: Upload Photos
Your profile on Jdate cannot be completed unless you include a photo. You can upload photographs directly from your smartphone or computer or link your account to Facebook if you prefer.
A recent, high-quality primary picture that clearly reveals your face is essential. Using photos without other people in them for your primary image is preferable. You can then showcase your individuality with the following pictures!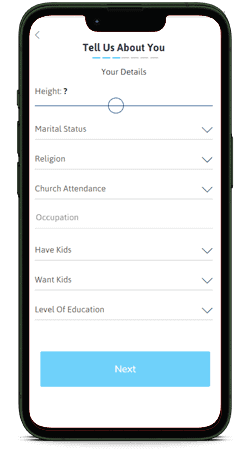 Step #3: Complete Your Details
You will then be asked to provide some basic information. With this information, they can evaluate your likeliness to connect with other users. When signing up for the dating app, you'll be asked to provide information such as your height, religion, occupation, marital status, number of children, level of education, and preferred username (first name or otherwise).
Jdate is a Jewish dating app so the following choices can be selected in the "Religion" drop-down menu.
Conservadox
Conservative
Culturally Jewish
Hasidic
Modern Orthodox
Orthodox (Baal Teshuva)
Orthodox (Frum)
Reconstructionist
Reform
Traditional
Willing to Convert
Other
There will also be a question about how often you go to synagogue. When was the last time you participated in religious activity? Any of the following options are acceptable:
Attend synagogue every Shabbat,
Attend synagogue some Shabbats,
Attend synagogue on High Holidays,
Attend synagogue occasionally,
I'll tell you later about synagogue attendance, or
Attend synagogue rarely or never
Your level of observance of the Kosher diet is also asked about here. There are four possibilities to select from:
Kosher at home only
Kosher to some degree
Kosher at home and outside, or
Not Kosher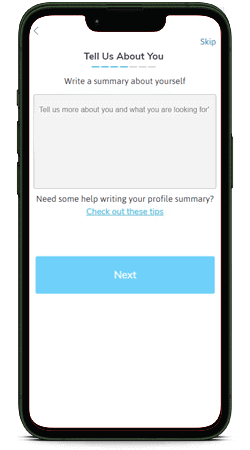 Step #4: Create a Summary
Now is your chance to display your originality! After you've completed the necessary forms, it's time to make an initial connection with prospective partners. Tell the backstory on how you landed on Jdate and what you're looking for in your own words. How serious of a relationship are you hoping to start, or are you just looking for some friends? What traits are you looking for in a long-term partner?
If you're having trouble thinking of anything interesting to put as your profile description, Jdate gives a link to an article with tips. If you're feeling uninspired, browse the list of available singles, engage in a little conversation with other singles, and come back to your profile description later.
Step #5: Select your Interests
Don't stress out; the next step is easy! All you have to do is choose a few things from an extensive list of options that interest you. The interests are divided into six categories: activities, travel, music, food and drink, arts and entertainment, sports and fitness, and sports and fitness.
There's no rule that says you have to, but we recommend choosing as many activities as you enjoy. Look to expand your interests as much as you can! How well you answer these questions will go towards your compatibility ratings.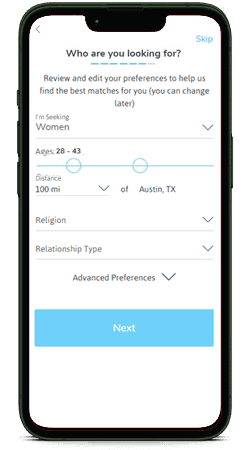 Step #6: Set Your Search Filters
Now comes the time to get super specific with your search! You can then explore the singles who fit your criteria on a separate page. Here, you can pick a minimum age range, desired relationship type, common religious background, and the maximum travel distance that can help focus your search.
You could quit right there if that's all you want, or you could add additional filters to narrow down your results further. You can restrict your search based on criteria such as degree of education, synagogue attendance, kosher diet, smoking and drinking habits, the desire to relocate, and marital status. Just remember that if you are choosy, finding a partner that satisfies all of your criteria will be harder. Our advice is to narrow your search just to include options that meet your very minimum requirements.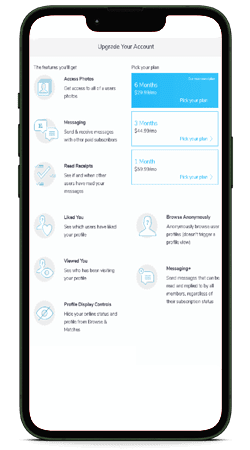 Step #7: Upgrade Your Subscription
You're ready to go! Now, you have the option of starting to use Jdate for free or purchasing a premium subscription. If you're enthusiastic about dating Jewish individuals and creating connections, you should upgrade to a premium membership. By clicking the "Get All Features" link in the top right corner of the website and following the on-screen steps, you can subscribe to a paid subscription.
Step #8: Begin Looking For Your Other Half
You can start looking for singles now! All that's left to do is browse the profiles for possible partners. If you like the person in the photo, you can learn more about them and view additional images by clicking through to their personal page.
Alternatives to Jdate
If the JDate dating app does not provide the results you are looking for, the following are a few additional high-quality alternatives that could be a better fit for your preferences.
Dating App
Key Facts
Free Trial
Jswipe

• Number of Users: 570,000
• Gender Ratio: 46% men and 54% women
• Best For: Millennial Jewish singles finding love, romance, and friendship
• Pricing: Begins at $9.99 per month

Start Your Free Trial!
eharmony

• Number of Users: 16+ million
• Gender Ratio: 48% men and 52% women
• Best For: Finding serious love based on compatibility (including faith and beliefs)
• Pricing: Begins at $35.90 per month

Start Your Free Trial!
Elite Singles

• Number of Users: 2+ million
• Gender Ratio: 44% men and 56% women
• Best For: Finding highly educated and successful Jewish singles
• Pricing: Begins at $31.95 per month

Start Your Free Trial!
CoffeeMeetsBagel

• Number of Users: 10+ million
• Gender Ratio: 40% men and 60% women
• Best For: Finding Jewish singles who want a modern approach to dating
• Pricing: Begins at $15.00 per month

Start Your Free Trial!
Jdate FAQ – Answers to Commonly Asked Questions
Find out more about the Jdate dating app in our FAQ section. We feature many common questions we get from our readers, and there's a chance we might cover something in our FAQ section that we might have missed in the Jdate review.
Is Jdate Free to Use?
Using the site to look for potential matches and go through profiles is free, but if you're serious about connecting, you'll need to subscribe to a premium membership. Ad-free browsing, instant messaging, and the option to erase messages and chat history are included in Jdate's premium subscription, allowing users to remove chat history.
Is It Worth It to Join a Jewish Dating App?
While it is impossible to guarantee that using a Jewish dating app will lead you to your perfect match, you have a far better chance of finding a person you'd be interested in dating if you use the app. To this point, every single one of the dating apps that we have reviewed has shown to be valid for Jewish singles searching for serious partnerships, casual encounters, or even just new acquaintances.
Does Jdate Have a Mobile App?
Jdate does, in fact, provide a first-rate smartphone app for both the iOS and Android platforms. With this user-friendly mobile app, you can effortlessly explore, favorite profiles, and communicate (if you have a premium account).
Do Jdate Users Find Love?
Undeniably, and much more so than the majority of dating apps. Jdate is responsible for bringing together 52% of married Jewish couples who first met online.
Is Jdate Safe?
Yes. Jdate takes user safety very seriously and is equipped with many safeguards, one of which is the thorough evaluation of each new profile update and picture submission.
Do You Need to Be Jewish to Join Jdate?
Actually, you don't! Jdate is a Jewish dating app; however, users of any faith may join. Some non-Jewish members are looking for Jewish partners.
Does Jdate Sell Member Information?
Jdate's member's information is never shared or sold to other parties.
My Profile: What Do Jdate Members See?
The photos you've uploaded, the basic information you submitted, the hobbies you picked, and the summary you wrote will all be seen by other members. To see how your profile will seem to other users, click the "Preview Profile" button.