Our team of experts diligently research and review all of the products and services we recommend. If you buy through our links, we may receive a commission. Learn more here.
The Elite Singles dating app, part of the Sparks Network, bills itself as an "elite" service for "highly educated, professionally-minded singles looking for a partner who can satisfy all of their discerning needs." Is the "exclusive" dating app actually attracting the elite?

This Elite Singles review attempts to provide an answer to that question. We'll explore the dating app, explain how to sign up, and list the Elite Singles cost associated with each subscription tier.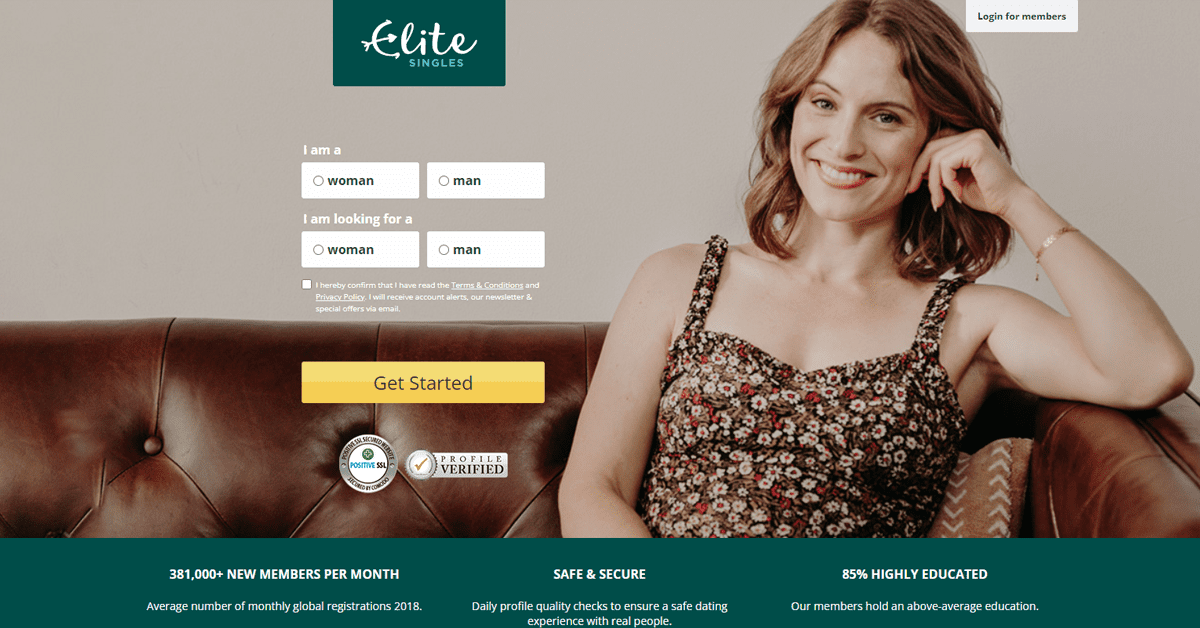 | | |
| --- | --- |
| Sign-Up Time: | 15-25 Minutes |
| Cost: | $19.95 – $27.95 per month |
| Membership Pool: | 2+ Million |
---
---
Our Elite Singles Dating App Rating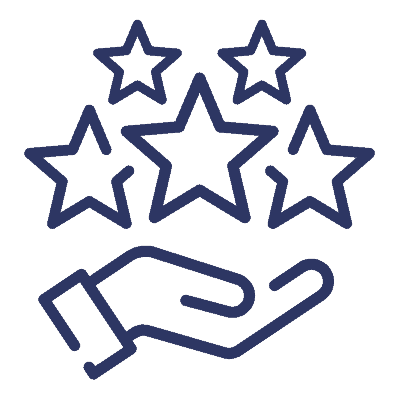 Overall Rating

Elite Singles comes in with an overall score of 4 out of 5!
Here is how we rated Elite Singles as a dating app overall. There are 6 key components that we examined. We assigned an individual score to each primary category and took the average to reach our overall rating.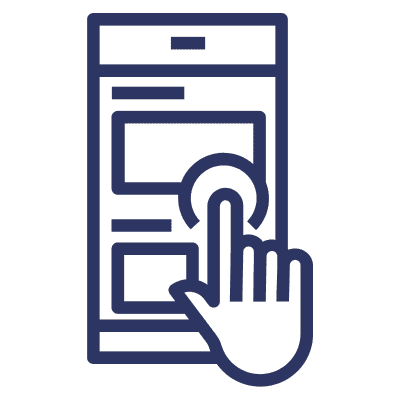 Ease of Use

EliteSingles.com and the mobile app are both very easy to use. The user interface could be improved, but it is still straightforward and intuitive.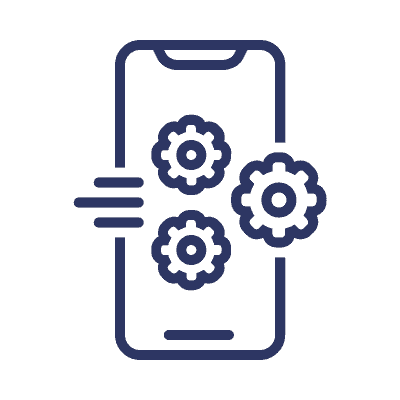 Features

For the price of Elite Singles, it only provides a few basic features. Online daters can use the "Have You Met?" function to find potential matches with a flick of the finger, and paying subscribers can send and receive unlimited messages.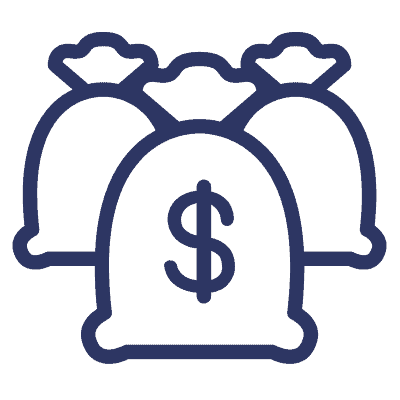 Cost

Elite Singles' costs vary depending on the chosen membership plan and any discounts or deals that may be available at the time of purchase. The Premium Classic plan, which is by far the most popular among subscribers, typically receives a 21% discount, lowering the monthly fee to $21.95.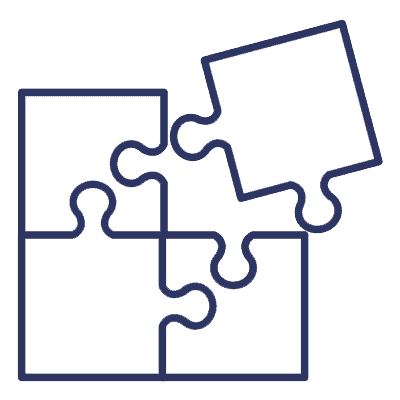 Match Quality


Elite Single's extensive personality tests enable them to produce acceptable compatibility recommendations. However, the platform contains many fraudulent profiles.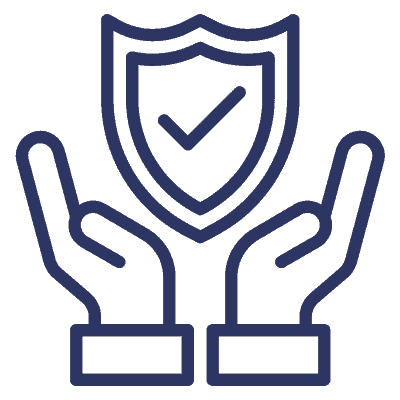 Safety and Security


Elite Singles claims to manually screen all member profiles to ensure they are genuine and to prevent spam, catfishing, married men pretending to be single, and other forms of deception. Because this site is encrypted, your data is safe. A section of the website reads as follows:
"In order to avoid this, we manually check each individual profile to guarantee that everyone on our site is serious about the search for love. We use SSL Encryption, Fraud Detection, and Manual Profile Verification to ensure our members feel completely comfortable when using our service."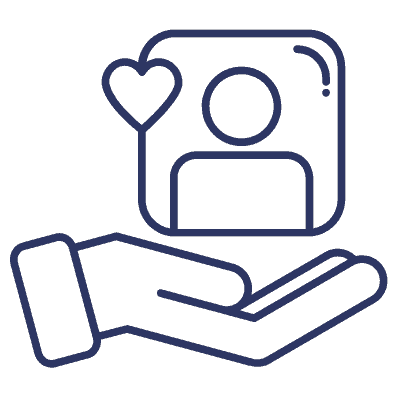 Customer Service


You can contact the helpful Elite Singles customer service staff via various channels on their website. Use the Help site's search field and suggested search phrases to find articles that address your specific need. Questions are divided into four subheadings below, with answers to some of the most frequently asked questions:
Getting started
Manage your account
Meet someone new
Billing and subscriptions
If those resources do not help, contact customer service. Their customer service team is available Monday through Friday.
Overview of Elite Singles
In our Elite Singles review, we were impressed by how simple the profile creation process was and how insightful and helpful the personality test results were, especially given how quick the assessment was. They do an excellent job of creating detailed personality profiles for each member, allowing them to learn a great deal about themselves and potential partners.
However, once you get past the detailed profiles, the dating app doesn't have many features. We'd like to see video chat included in the price because it's one of the best ways to ensure that someone is who they say they are.
Elite Singles Fast Facts
Year Founded: 2013
Total Members: 2+ million
Interesting Fact: The majority of members are highly educated, successful singles.
Average User Age: 30-55 years
Gender Ratio: 44% men to 56% women
Among the features that impressed us was the ability to provide feedback on specific photographs and sections of potential matches' profiles. It's common on social networking sites but not so much on dating apps. We like that users can initiate contact in various ways, such as by commenting on a member's photo or "About Me" section rather than immediately sending a personalized message.
How Much Does Elite Singles Cost?
There are three main membership plans available at Elite Singles. They all contain the same premium features, and the primary way they differ is in how long they last. There's a 6-month, 12-month, and 24-month plan. The longer the subscription, the more it's going to cost you up front, but it will be less expensive per month.
Premium Light
3 Months
$27.95
---
Membership: 3 Months
Price Per Month: $27.95
Total Elite Singles Cost: $113.85
---
All Standard Features
Every Plan Has the Same Premium Features
Premium Classic
6 Months
$21.95
---
Membership: 6 Months
Price Per Month: $21.95
Total Elite Singles Cost: $131.70
---
All Standard Features
Every Plan Has the Same Premium Features
Premium Comfort
12 Months
$19.95
---
Membership: 12 Months
Price Per Month: $19.95
Total Elite Singles Cost: $239.40
---
All Standard Features
Every Plan Has the Same Premium Features
The price of Elite Singles per month for a Premium Classic Membership is $59.95. This is a one-month membership. The regular monthly price is $119.95, so you save about 50% by buying this one-month membership. The 50% discount on a one-month membership is available all year. Elite Singles' prices have remained consistent every time we've updated this guide over the past few years.
Each month, the Premium Light membership for Elite Singles costs $57.95. This plan costs a one-time payment of $173.85 and gives you access to all premium features for three months. The monthly cost of a Premium Comfort Membership is $44.95. This plan costs a total of $269.70, which is paid all at once. You'll have access to all premium features for six months and save 29% compared to the Classic Plan.
Elite Singles is one of the only dating sites that will allow you to pay the total price of the membership in up to four monthly installments. Most require the entire payment upfront.
Elite Singles Free Trial and Premium Features
The basic membership is free for new users to try out. This Elite Singles free trial allows potential new users to learn more about the service and the community they'll be joining. You have access to the following features as a basic member:
Users can enjoy all of the benefits of premium membership for a limited time with a traditional free trial, but only after providing payment information. If the free trial is not canceled before it expires, the account will be converted to a paid premium membership, and the client will be charged. New members can sign up for free and use a portion of the services for free.
Elite Singles free members have no access to their matches' profiles, including photos, or the ability to exchange private messages with them.
Standard (Free) Features
Standard (during the Elite Singles free trial) features include:
A scientifically supported personality profile
Match suggestions
Upload photos
Receive messages
Premium Membership Features
The Search Tool
We could not locate a search tool. Don't be alarmed! They tend to steer you toward matches that match your preferences. They strive to personalize your matches rather than having you search through millions. You can go through everyone who matches your preferences.
Have You Met?
In our review, the "Have you met?" function was extremely impressive. This is the feature where you swipe to like or dislike a match. It's not exactly a swipe—you click an X or a smiling face—but you get the idea. Unlike other top dating apps, it provides extensive information about the individual.
Messaging
There is no need for a mutual match before initiating contact. It's simple to contact someone you find appealing; simply send them a quick message expressing your interest. However, as with other swipe-based dating apps, you and your potential match will be notified when there is a match.
Do Elite Singles Memberships Renew Automatically?
When you sign up, your subscription will automatically renew. To stop future renewals, click on My Account > Cancel > Continue > Confirm. Cancellation through the apps requires additional support and follows a slightly different process. You can also call customer service at least 24 hours before the renewal date to cancel.
Should You Join Elite Singles?
Our Elite Singles review will discuss everything we learned while using the app. We will discuss the pros and cons of joining Elite Singles, as well as some of the reasons not to join. Hopefully, these will assist you in determining whether this is the dating app for you!
Reasons to Join
Elite Singles' worth depends on the individual, so we can't say for sure if it'll be worth it for you. The best we can do is give you four solid reasons why Elite Single might be a good fit and four substantial reasons why you should try another dating app instead.
If you agree with the reasons for joining, it could be time well spent.
Professional Singles
Elite Singles is a great dating app for finding professional singles, so if that's what you're looking for in online dating, this could be the app for you! 85% of users have a higher education degree or higher-than-average certification. The entire dating app is made up of people who work in professions such as law, medicine, and business.
Fun Swipe Style Matching
Numerous dating apps allow users to swipe left or right on singles they like or dislike. And Elite Singles is no exception. They have a feature called "Have We Met?" that allows people to meet in this manner. It may be worth your money and time if this swipe style is important to you.
Large Active User Base
Elite Singles has over 2 million users worldwide, with approximately 381,000 new members joining each month. This means that members have a large pool of potential dates to choose from, giving them a variety of options. If you're looking for a dating app where you can meet a large number of singles, Elite Singles might be worth it.
Compatibility Personality Testing
Elite Singles ensures that each user goes through a thorough personality test. All of this appears to be paying off because we believe the app does a good job of connecting single people. This is an excellent place to meet people for long-term relationships where compatibility is essential.
Reasons Not to Join
Our Elite Singles review discovered many reasons to join the dating app, but there are a few reasons why someone might choose another dating platform.
More Expensive Than Other Dating Apps
Our Elite Singles review revealed that it is one of the more expensive dating apps available. The first month costs $57.95. If you want to save money, we recommend that you try a less expensive dating app.
Lack of Innovative Features
Despite the fact that it is a dating app for "elite" people, it lacks many elite features. In fact, most of the things here are pretty ordinary. The most exciting aspect of Elite Singles is that you can send as many messages as you want and that the "Have We Met?" feature allows you to date by swiping left or right. If you're looking for a lot of extra features, you should probably look elsewhere.
Fair Number of Fake Accounts
Like any dating app, Elite Singles has its fair share of fake profiles you'll have to deal with at some point. However, Elite Singles doesn't appear to have been monitoring these as closely as they should have been. Reports of members being paired with fake accounts or customers being harassed by spam accounts are common.
Lengthy Signup Process
Whether you like it or not, joining Elite Singles is a lengthy and time-consuming process. You will not be able to create an Elite Singles account in 5 to 10 minutes. If you don't want to spend more time than necessary creating a new account, you should definitely try out another dating app.
How to Sign Up for Elite Singles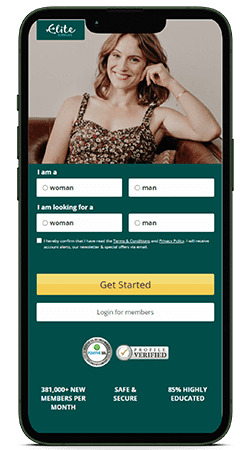 Step 1: Sign Up at EliteSingles.com
If you have an Apple or Android device, you can sign up for Elite Singles by downloading the app from the Elite Singles website. After installing the app on your device, sign up in the same way you would on the website by entering your email address and password and taking the personality test.
Step 2: Register Your Profile
The registration form will be the first thing you see. It requests information such as your gender, the gender of the person you wish to date, your email address, and a password.
Following that, you will be asked to read the Terms and Conditions and Privacy Policy and check a box to indicate that you have done so.
After you check the box, click "Get Started" to begin the personality test and enter your basic information and preferences. When asked for a username, they prefer that you use your first name.
Step 3: Set Your Preferences
Before the personality questions, you'll be asked for your first name and your ideal match. In most cases, you'll be asked about your ideal partner's characteristics and then asked how important it is that you're matched with someone who shares those characteristics.
They have the following preferences listed to help you choose a good partner:
Age Range
Height Range
Distance You're Willing to Travel
Desire to Have Children
Willing to Date a Partner with Children
Education
Income
Smoking and Drinking Habits
Ethnicity
Religion
Step 4: Take the Personality Test
After you enter your basic information and preferences for a partner, they will take you to the personality test. The test takes approximately 25 minutes to complete.
The test was created in collaboration with psychologists and relationship experts, and it is based on McCrae and Costa's Five Factor Model of personality traits. It's broken into sections that concentrate on your personality, how you feel about relationships, and how well you can talk to people.
The best way to answer the questions is to go with your gut instinct. There are also more esoteric questions, such as selecting your favorite pattern or form from a collection of two to four images.
Following the completion of the test, the member's profile is activated, and the results are compared to those of other members. Your home profile page will then only show the most compatible matches.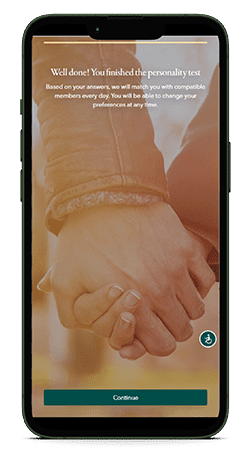 Step 5: Review Test Results
After you have completed your personality test, you will be able to view the results on your homepage.
When you go to your profile and click the Personality tab, you'll see a visual breakdown of your scores for each feature, along with a brief description. Click on the related icon to learn more about the meaning of a specific characteristic.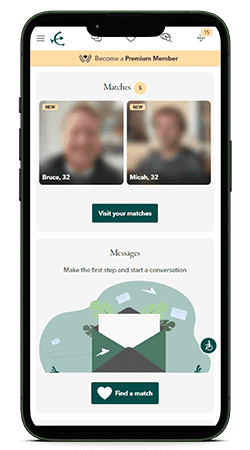 Step 6: Check Out Your Matches
When you've finished the personality test, you're matched with other users who are a good fit for you. Your compatibility matches are based on your test results and your self-reported preferences.
There is no member directory for you to browse. Only the profiles they believe are a good match for you will be visible to you. According to Elite Singles representatives, they "prefer quality over quantity," which is why they limit the number of users you can see at once.
The dating app will remove inactive users from your match results right away. If you contact a potential match, you should get a response.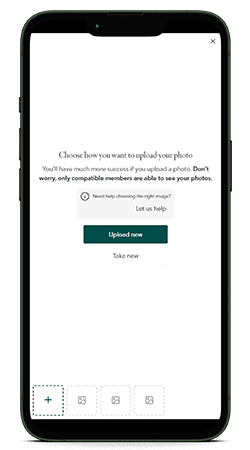 Step 7: Upload Photos
It's now time to upload a profile picture and up to 23 additional photos to give your matches a better idea of how you look. Choose photographs of yourself that show you clearly and that you are happy to share with other members.
Sign in to your account and click "Upload a Photo" under the silhouette of a person. This will open a window where you can select photos from anywhere on your computer. Photos can only be JPG, GIF, PNG, or BMP files. The file cannot be larger than 9.7 MB in size.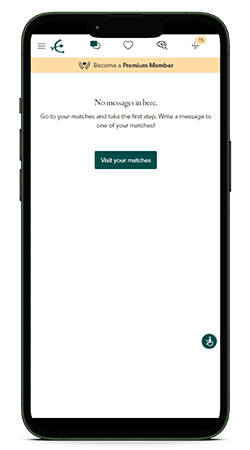 Step 8: Contact Your Matches
The next step is to start corresponding with your compatible matches! If you like their profile image enough to click on it, they will know right away that you are interested in them. Those who want to continue the discussion can do so through the following channels:
Send a Smile – A smile is a casual way of expressing interest in a member whose profile you liked.
Send a personalized message – Write a message containing whatever you want to introduce yourself and get to know them better.
"Like" or comment on a profile entry or photo – You can "like" any of your matches' profile entries or pictures by clicking the thumbs-up button. You can also write an entire comment under them by clicking on the speech bubble. Make a remark or ask a question that gets you noticed and starts an interesting conversation.
Send a photo request – Adds you to another member's match list and prompts them to upload a photo.
If you do any of the above, your match will be notified, and the activity will appear in their inbox.
The following steps are to find your ideal partner, initiate a conversation, and plan a date. Let's hope this is the start of a happy and long-lasting relationship!
Alternatives to Elite Singles
If you've tried Elite Singles and discovered that it's not the right fit for you, here are some excellent alternatives to the premier dating app:
Dating App
Key Facts
Free Trial
eharmony

• Number of Users: 16+ million
• Gender Ratio: 48% men and 52% women
• Best For: Finding love and quality, compatible connections
• Pricing: Begins at $35.90 per month

Start Your Free Trial!
Jdate

• Number of Users: 240,000+
• Gender Ratio: 47% men and 53% women
• Best For: Jewish singles
• Pricing: Begins at $29.99 per month

Start Your Free Trial!
Christian Mingle

• Number of Users: 16 million
• Gender Ratio: 44% men and 56% women
• Best For: Christian men who want serious, God-centered relationships
• Pricing: Begins at $24.99 per month

Start Your Free Trial!
Zoosk

• Number of Users: 40 million
• Gender Ratio: 47% men and 53% women
• Best For: men who want to find casual dates and romance with single women
• Pricing: Begins at $12.50 per month

Start your Free Trial!
OurTime

• Number of Users: 1.5 million
• Gender Ratio: 58% men and 42% women
• Best For: men who want serious relationships with women over 50
• Pricing: Begins at $15.96 per month

Start your Free Trial!
Silver Singles

• Number of Users: 800,000
• Gender Ratio: 53% men to 47% women
• Best For: People over 50 looking for relationships
• Pricing: Begins at $27.95 per month

Start Your Free Trial!
If you're still unsure of what dating app best suits your needs, take a look at our extensive list of dating app reviews!
FAQ
In this review, we attempted to cover everything important about EliteSingles.com that we thought new users would be interested in learning about. Our goal was to discuss the good and bad so that people could get a balanced and fair picture. But because we know we didn't cover every detail for everyone, we've answered some of the most frequently asked questions about Elite Singles below.
Does Elite Singles Have a Free Trial?
Yes, but Elite Singles is a specialized dating platform with a limited free trial membership. Convincing customers to upgrade to a premium subscription is essential to their business model. Two things happen when a member pays for an account with Elite Singles. You've proven that you're not a bot by purchasing a premium account, which reduces the number of spam accounts you'll encounter on the app.
Is Elite Singles for Serious Relationships?
Although Elite Singles is geared toward singles looking for long-term relationships, you are free to use it for whatever you are looking for in a relationship.
What Does a Green Check on Someone's Profile Mean?
If a member's profile has a green checkmark, it means they have logged into Elite Singles within the last 24 hours. This indicates that the person is actively looking for matches or is at least responding to communications.
Is Elite Singles a Secure Site?
Yes. They encrypt your profile information before sending it to ensure that no one else can access it while it is being transferred. Elite Singles uses a secure URL and does not share or contact its members' personal information with or on behalf of third-party companies. They have their own fraud squad that keeps an eye out for and investigates any unusual activity.
Does Elite Singles Issue Refunds?
Yes. If you made a mistaken purchase or believe you should not have been charged, contact Customer Service to request a refund.
How Do Elite Singles Match Members?
Elite Singles uses a proprietary algorithm to make compatible matches based on the results of the personality tests and the preferences each member has set.
Is Elite Singles Worth It?
If you're looking for a long-term relationship with an educated or financially secure person, Elite Singles is well worth the cost and effort. This is not the dating app for you if you're looking for casual dates or people with average occupations and education levels.