Our team of experts diligently research and review all of the products and services we recommend. If you buy through our links, we may receive a commission. Learn more here.
Finding the right romantic partner is difficult; therefore, many individuals turn to online dating apps for help. Finding someone with whom you share deep moral and spiritual convictions may complicate the already difficult task of finding a romantic partner.
Some Jewish singles may feel pressured to find a Jewish life partner solely through their synagogue or circle of acquaintances. There are, however, many Jewish dating apps currently available.
Explore our guide to the best Jewish dating apps to learn more about our top picks. In order to help you choose the best app, we look at a number of factors, such as cost, how well it fits your needs, and what features it has. Could one of these Jewish dating apps help you meet "the one"?
---
---
5 Best Jewish Dating Apps in 2023
If you're looking for your Beshert, keep searching. Perhaps you've hit a roadblock in your quest for love, or you're sick of your yenta relatives or your bubbe playing matchmaker. No matter what brings you here today, know you will get help. Having a successful dating life as a Jewish single does not mean you need to go through hell.
This Jewish dating guideline is loaded with helpful information. We'll get things started by suggesting some excellent Jewish dating apps, and then we'll provide you with all the advice, tools, and information we know will aid you in your quest for love. You'll be ready to go out and find love by the end of it!
If you look at the "Best For" section of the following chart, you'll understand why we recommend these apparently mainstream apps for meeting other Jewish singles who share your faith and, most importantly, will get your bubbe off of your back.
Dating App
Key Facts
Free Trial
Jdate

Active Members: 240,000+
Gender Ratio: 47% men to 53% women
Best For: Finding Jewish singles who are looking for serious relationships or long-term commitments
Membership Price: Begins at $29.99 per month

Start Your Free Trial!
Jswipe

Active Members: 570,000
Gender Ratio: 46% men to 54% women
Best For: Millennial Jewish singles finding love, romance, and friendship
Membership Price: Begins at $9.99 per month

Start Your Free Trial!
Eharmony

Number of Users: 16+ million
Gender Ratio: 48% men and 52% women
Best For: Finding Jewish singles who want a serious relationship
Pricing: Begins at $35.90 per month

Start Your Free Trial!
Elite Singles

Active Members: 2+ million
Gender Ratio: 44% men to 56% women
Best For: Finding highly educated and successful Jewish singles
Membership Price: Begins at $19.95 per month

Start Your Free Trial!
CoffeeMeetsBagel

Active Members: 10+ million
Gender Ratio: 55% men to 45% women
Best For: Finding Jewish singles who want a modern approach to dating
Membership Price: Begins at $15.00/month

Start Your Free Trial!
The truth is that Jewish singles may find success with these popular dating apps in the same way that 'driven to succeed" singles, conservative singles, elderly singles, Christian singles, and left-leaning singles can all find love with these same platforms. And we're going to explain why!
You Can Trust Our Recommendations
Why should you put your confidence in the Jewish dating apps that we have recommended? If you're looking for a Jewish partner, are these the top dating apps available? The following are five of the most important reasons why you should trust our advice and the services we recommend for online dating.
We Use an Objective Reviewing Process
We always provide our honest opinion while reviewing a dating app. When assessing a platform, we consider both its strengths and weaknesses. We give generous praise when it is due and are not hesitant to provide constructive criticism.
We Have Firsthand Experience with the Apps
In order to provide you with reviews that are both informative and objective, we provide our expert writers with free trial accounts on these dating apps so that they can experience everything for themselves. Our dating app reviews benefit from this in terms of reliability and depth of knowledge.
We Avoid Wasting Your Time with Vague Products
When it comes to online dating, we like to recommend only the most successful apps and sites. We will notify you of any specialized dating apps that may interest you, but our primary focus is on the most cutting-edge and effective options available.
We'll Let You Try Out the Product
We always include links to the free versions of the dating apps we recommend. We understand if you don't immediately buy into what we're suggesting. With a risk-free trial period, you can try out the dating app and decide for yourself if it's a good fit. If not, there's no risk involved. You don't have to spend any money to take advantage of the free trial.
Our Content Is Updated Daily
Our crew revisits old reviews and other information to update it whenever there is a dramatic change in the industry, such as when online dating apps are removed or add new features to their apps. Our reviews are trustworthy because we always use the most up-to-date information, such as prices and other changes.
Best Apps for Jewish Singles
---
1: Jdate.com – Best for Finding Jewish Looking For Serious Relationships or Long-Term Commitments
| | |
| --- | --- |
| Active Members: | 240,000+ |
| Gender Ratio: | 47% men 53% women |
| Sign-up Time: | 5 minutes |
| Pricing: | Starting at $29.99 per month |
If you're a Jewish single in 2023 seeking love, we urge you to try Jdate. There are many positive features, but there are also some drawbacks. Jdate has a smaller dating pool than most and only a few exciting features for its users. Still, it is inexpensive, has a simple design, and is ultimately responsible for happily uniting roughly 52% of online Jewish singles in marriage.
Jdate is a dating app catering just to Jewish singles, so even though it has a smaller user base than some of the larger apps (about 240,000 active members), you can rest assured that all of the people you meet will share your religious beliefs. Male users make up 47% of the total, while female users make up 53%; this suggests that both genders have an excellent chance of finding a lifelong partner who shares their core values and ideals. Additionally, the app has about 180,000 unique visits every month, proving its activity level is high for a dating app devoted to a more specific niche.
---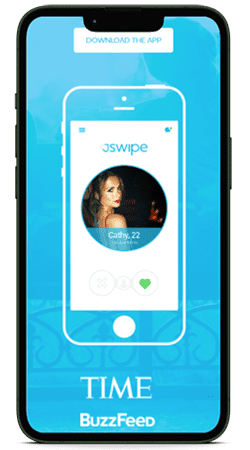 2: JSwipe – Best for Millennial Jewish Singles Finding Love, Romance, and Friendship
| | |
| --- | --- |
| Active Members: | 570,000 |
| Gender Ratio: | 46% men 54% women |
| Sign-up Time: | 5 minutes |
| Pricing: | Starting at $9.99 per month |
JSwipe is a global Jewish dating platform connecting Jewish individuals for love and lasting connections. The signup process for JSwipe couldn't be more straightforward, and it's totally free! To sign up, you must already have a Facebook account. Signing up just takes a moment, and no quizzes or tests are involved. You'll need to provide four profile pictures when you sign up for the service for the first time. Having done so, you may begin using JSwipe's free services, or if you'd like, you can subscribe to a premium plan and access even more innovative features.
No matter what kind of membership you have, you can swipe as much as you want. Members who are matched may communicate with one another at no additional cost. All users can browse the profiles and images of other members and "like" those they find interesting. Regular users get one "Super Swipe" every day, while premium users get five "Super Swipes" and one "Super Note" per day. As an added perk, premium users can always see their messages read receipts, and quickly browse profiles from a specific country using the swipe feature.
---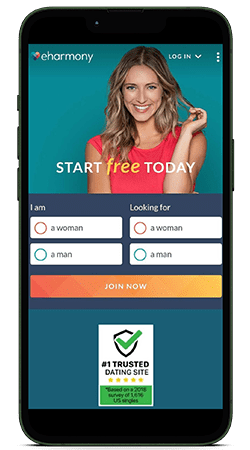 3: Eharmony – Best for Serious, Compatible Relationships
| | |
| --- | --- |
| Active Members: | 16+ million |
| Gender Ratio: | 48% men to 52% women |
| Sign-up Time: | 30-45 minutes |
| Pricing: | Starting at $35.90 per month |
For those seeking a lifelong spouse, eharmony is a popular option and one of the best dating services available. As its innovative matching technology helps pair up suitable people, it's so much more than a dating app. Years of study on what creates healthy relationships have led to the development of this framework.
Our research reveals that eharmony is one of the most expensive dating services, yet, they also have the most extensive membership base. This is perhaps one of the best-known dating apps in the world, and it has users from a wide variety of nations. It's also among the simplest to operate in a lot of ways. As a result of the sophisticated matching technology, you won't have to waste time sifting through endless profiles; instead, you'll get suggestions from people with whom you may be matched.
---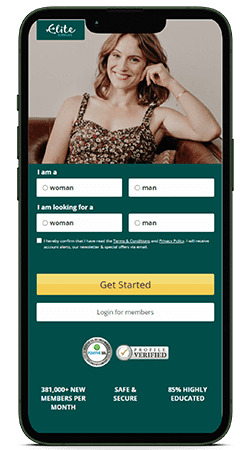 4: Elite Singles – Best for Successful and Educated Jewish Singles
| | |
| --- | --- |
| Active Members: | 2+ million |
| Gender Ratio: | 44% men 56% women |
| Sign-up Time: | 25-30 minutes |
| Pricing: | Starting at $31.95 per month |
The Elite Singles dating app promotes itself as an "elite" service for "highly educated, professionally-minded singles seeking for a partner who can meet all of their discerning criteria."
Elite Singles' primary goal is to facilitate long-term connections amongst its highly educated and financially secure clientele. They match Jewish singles using their Five-Factor Model of compatibility testing, which takes into account factors like communication styles and outlooks on relationships. Jewish singles may rely on Elite Singles to help them meet others who share their commitment to Jewish tradition and values and to lay the groundwork for a happy and long-term relationship.
---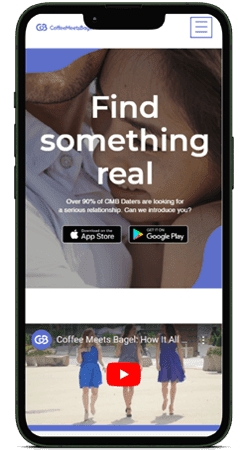 5: CoffeeMeetsBagel – Best for Finding Jewish Singles who Want a Modern Approach to Dating
| | |
| --- | --- |
| Active Members: | 10 million |
| Gender Ratio: | 40% men 60% women |
| Sign-up Time: | 5-10 minutes |
| Pricing: | Starting at $15.00 per month |
Coffee Meets Bagel, founded in 2012 by three sisters, stands apart from other dating apps and apps by focusing on serious relationships rather than hookups and temporary flings. The three sisters gained widespread media exposure by pitching their app concept to Mark Cuban on the reality show Shark Tank.
While they ultimately turned down Cuban's investment offer, CMB co-founders Soo Kang, Dawoon Kang, and Arum Kang leveraged the appearance into real excitement for their new dating platform, and the app has continued to grow ever since. The three women who founded Coffee Meets Bagel zeroed in on the fact that traditional online dating platforms have a history of failing to retain women as users.
Dawoon Kang explained in an interview with Forbes, "The industry has been coined a 'sausage-fest' because of the 65% men/35% women gender ratio (of users). Things even get more lopsided when you consider the activity level of men and women, where men are typically 2x more active than women on a dating app."
CoffeeMeetsBagel users get a limited number of tailored matches each day. Men get up to 21 "Bagels," while women get six. Daily matches drop at noon. Men pick from their recommended mates, while women choose from a curated list of six. Coffee Meets Bagel isn't for hookups. 70% of users want a meaningful relationship, and 11% want a spouse. Hookup apps are better for casual dating.
---
What Makes These the Best Jewish Dating Apps?
How did we decide which six were the best for Jewish dating apps for finding Jewish singles? Given that we are comparing six dating apps, we searched for five core features they all shared. Here are the top five advantages of using dating apps to meet Jewish singles.
Large Dating Pools
Our mainstream recommendations include millions of users and dating pools that are so vast that they cover an extremely varied range of people, many of whom are Jewish.
This is in contrast to dating apps that are intended particularly for Jewish singles.
Jewish singles who don't believe a specialized Jewish dating app is for them may find success by just using a popular app.
Great Matchmaking
All of the Jewish dating apps that we tested employed sophisticated matching algorithms and in-depth personality surveys to assist their users in finding love.
There are dating apps out there that offer more than simply introducing you to potential suitors.
Some of the perks of joining a dating app include access to a professional matchmaker who can help you locate compatible partners, a dating concierge who can assist you in arranging dates, and invites to members-only events.
However, there is a possibility that these optional items will raise the total cost.
The Latest Features
Using one of the many accessible online dating services is a great method to introduce people from similar backgrounds who would not otherwise meet.
They have the resources to locate compatible partners who are not just excellent on paper but also make realistic sense.
You may be certain that the genuine and high-quality singles on these apps are who they say they are since the system has verified them.
Easy-to-Use Design
Jewish singles may get an idea of how user-friendly some of the most popular dating apps are by signing up for a free trial. The free trial is a terrific opportunity to test out the apps and see whether you click with them, even if it does restrict your ability to utilize some of the more advanced features. The registration process for these apps takes no more than 10 minutes, and customizing your search parameters is a breeze.
Although the vast majority of apps and sites are user-friendly, some are far more intuitive and straightforward to join than others. Many apps and websites get right to the point if that's what you want, but others require complex signup procedures if you're seeking a suitable companion.
Affordable Membership Fees
However, the more advanced features that would make finding a date a breeze are sometimes absent from the free versions of these platforms.
Think about how much money you can afford to spend each month before signing up for any app.
Best Niche Jewish Dating Apps
Sign up for a free trial at one of these specialized apps to see whether it's a good fit for you to meet compatible individuals. You should know that the membership pool will likely be smaller, and the price may be higher.
Jdate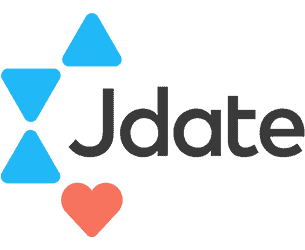 JSwipe
SawYouAtSinai
Frequently Asked Questions
While we've made every effort to ensure that our review is comprehensive, it's always possible that we've forgotten to include an important element of the items we've evaluated. If you have any more questions about the best Jewish dating apps, please read the FAQ section below!
Is It Worth It to Join a Jewish Dating App?
Even if it's impossible to guarantee that you'll find your lifelong partner via a Jewish dating app, you have a far better chance of coming across someone who you might be interested in dating. All of the apps we've been examining up until this point have been beneficial for Jewish singles searching for long-term partnerships, casual encounters, or new acquaintances.
How Do I Choose the Best Jewish Dating App?
As you can see, the typical online dater has many options to choose from when it comes to adult dating sites and online dating apps. Checking reviews and talking with other single friends should help. But before you spend a lot of money on something online, you should take advantage of the free trial or free membership to get a feel for the scene.

Some dating apps even let you chat for free, so people who use them often might not even need to pay for a subscription. For example, Match.com lets free members in each other's Top Picks talk to each other. As that is a rare scenario with dating apps, we always recommend upgrading to a premium membership so you can take advantage of the premium features!
What Do Dating App Male-To-Female Ratios Mean? Are They Truly Accurate?
The ratio of men to women on dating apps is not a precise science. They give online daters a general idea of what to do, but they shouldn't be treated as gospel. Every day, new people join online dating apps, so the real number will always change. Most dating apps don't put these numbers online because they can vary significantly from season to season.
Are These Jewish Dating Apps Safe?
Yes, online dating is a safe way to meet people and start real relationships. A person who dates online should be cautious when disclosing personal information and setting up meetups. They should also beware of fake profiles and romance scams.

Most warning signs of a dishonest match are pretty clear, like no picture, a fake name, or requests for favors or money. However, it is always a smart option to conduct background research to ensure a catfisher or con artist doesn't slip through your radar.

If a dating profile or online chat gives you a negative impression, you can always hit the block button or report the user to get quick results.
What Are the Best Photos to Use for a Dating App Profile?
It all comes down to your intended audience, how you live your life, and your brand image. People often believe that modeling, portrait, and professional photos are the greatest; however, they are typically contrived, airbrushed, and uninteresting. Nowadays, most people can tell whether a picture seems fake or too generic.

Get some images showing a flattering, candid, and even self-deprecating side if you want to make the most out of your photos.
How Do I Write a Great Profile?
A few excellent jumping-off points include one's hobbies, travels, passions, experiences, and/or curiosity. Don't be one of those people with a dull dating bio. Using your dating profile to air your grievances or list your deal-breakers is not a good idea.
Is Online Dating Free?
Yes, many dating apps provide all of their services, including searching for a potential partner, receiving match suggestions, and corresponding with other members for free.

There are several paid dating apps and sites out there. Some offer premium features that users may pay to unlock, such as the ability to see who has liked and seen their profiles. Before signing up for a dating app, it's a good idea to learn what services are included in the free membership and which require a paid "premium" membership.
How Do You Start a Conversation with Someone Online?
Okay, so you've completed your profile, searched the database, and discovered someone who appears to be a great match in every aspect; now what? If you want to start a romantic relationship with this new individual, you need to contact them. In fact, it's no more difficult than saying "hello" to a total stranger in a pub.

It's as easy as coming up with a conversation opener and mustering up the guts to compliment your online crush. Make sure the recipient of your message understands that you aren't just sending out a generic message to everyone on the internet. The odds of your initial communication being read and responded to favorably are boosted if you take the time to personalize it.