Our team of experts diligently research and review all of the products and services we recommend. If you buy through our links, we may receive a commission. Learn more here.
Coffee Meets Bagel (CMB) was designed with the goal of creating committed relationships, as opposed to the fleeting flings common on other dating apps. In 2012, three sisters who gained fame after pitching their dating app concept to Mark Cuban on the TV show 'Shark Tank' founded the firm.
After turning down Cuban's cash offer, CMB's co-founders Soo Kang, Dawoon Kang, and Arum Kang were able to generate real passion for their new dating app, and the platform has seen consistent growth ever since. These women, who had seen a pattern in the online dating market, founded Coffee Meets Bagel to serve their gender better.
In our objective review, we'll examine the features, benefits, and drawbacks of Coffee Meets Bagel, a dating app that was created and is run entirely by women. To be honest, we were already fans of the name (carbs + coffee = awesome), but now we get to find out whether the dating site delivers!
| | |
| --- | --- |
| Sign-Up Time: | 5-10 Minutes |
| Cost: | $15.00 – $34.99 per month |
| Membership Pool: | 10+ million |
---
---
Our Coffee Meets Bagel App Overall Rating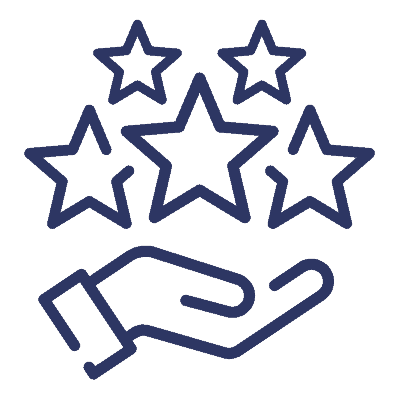 Overall Rating

Coffee Meets Bagel is coming in with an overall score of 4.0 out of 5!
Our review aims to bring you an as accurate and honest picture of the Coffee Meets Bagel dating app that's possible.
In this Coffee Meets Bagel review, we use our 6-point rating process for scoring this dating app. Each category gets its score, and we've taken an average to get to the overall CMB rating.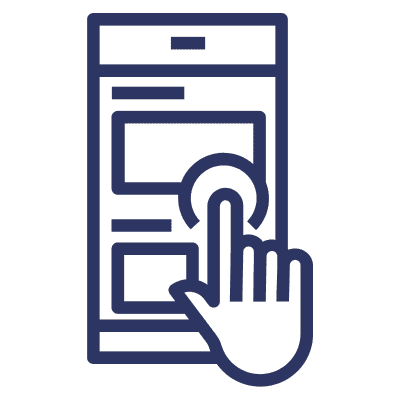 Ease of Use

Getting started with and understanding the Coffee Meets Bagel app is a breeze because of its well-thought-out design, and navigation via the many options and tabs is just really easy. Finding your daily matches and searching for members of different kinds is effortless. The CMB app signup procedure also takes approximately 5 to 10 minutes, so it's a quick and easy process.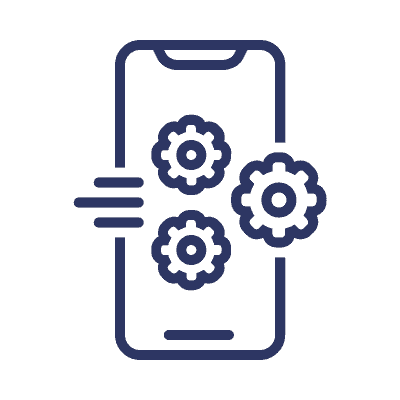 Features

The Coffee Meets Bagel dating app has several helpful features, such as Discover, which lets you look for matches outside of your search criteria; daily matching, which the program does automatically every day; and activity reports, which let you keep track of people you're interested in. Additionally, we like the Bean system, which allows you to buy extra features with your monthly 6,000 Bean budget.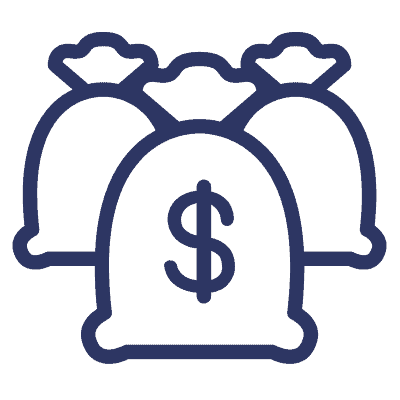 Cost


When compared to other apps, the CMB app has average membership costs. We appreciate that there are four different membership tiers to choose from, each with its own pricing and duration of app membership. We really like the "Beans" concept, but we think it's a little unfair that more features cost additional money on top of a premium membership fee.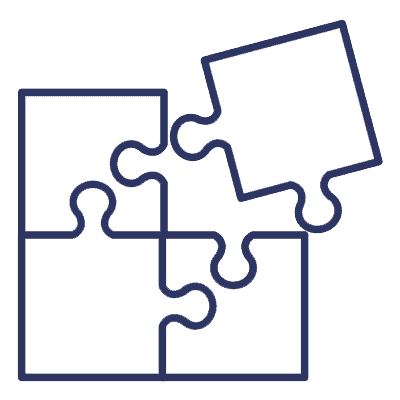 Match Quality


We found that Coffee Meets Bagel's daily compatible matches met most of our expectations for suitable singles. The CMB app's daily match pool is small compared to other dating apps, and the premise that it's based on users' shared interests works against it.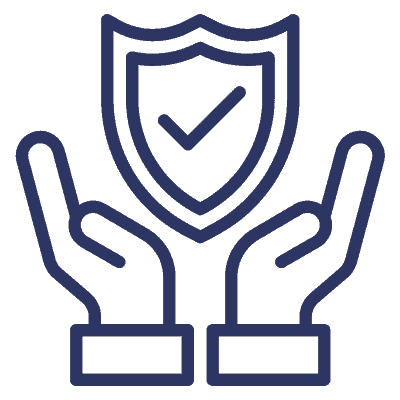 Safety and Security


This is a trustworthy dating app that protects its users' financial information and respects their right to personal privacy. The program uses a highly encrypted connection to ensure that any data sent to it remains private. Photos uploaded to CMB are also protected from public view and will not appear in image search results on Google. There will be some fake profiles, but you will encounter that on every dating app.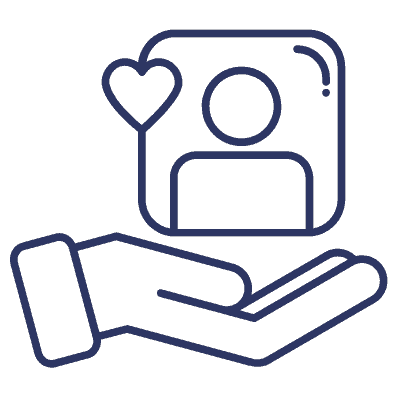 Customer Service


There isn't much to elaborate on, as Coffee Meets Bagel provides next to no customer support. There is no way to contact them in real time via a live chat or phone. There is a "help ticket" system included inside the app that you can use to submit a request for assistance. The only other option to get in touch with the app directly is to send an email to contact@coffeemeetsbagel.com.
Overview of Coffee Meets Bagel
Coffee Meets Bagel Fast Facts
Year Founded: 2012
Fun Fact: Three women founded the CoffeeMeetsBagel dating app
Total Members: 10+ million
Average Age: 30-49 years
Gender Ratio: 55% men to 45% women
Coffee Meets Bagel is a popular online dating app that debuted in 2012. It now has more than 10 million active members, most of whom are in their 30s and 40s. Although most Coffee Meets Bagel users are searching for long-term partnerships and marriage, casual daters may still be found on the platform.
Premium Membership Subscriptions and Prices
As a Coffee Meets Bagel dating site member, you can access one of four different membership tiers. The lengths vary, but all include the same premium features. For longer membership subscriptions, costs increase over time, but the monthly charge decreases proportionally. In the above chart, we've shown you the whole breakdown of costs.
⠀1-Month Membership
1 Month
$34.99
---
Price Per Month: $34.99
Total Membership Cost: $34.99
---
All Standard Features
Every Plan Has the Same Premium Features
1-Month Membership
3 Months
$25.00
---
Price Per Month: $25.00
Total Membership Cost: $74.99
---
All Standard Features
Every Plan Has the Same Premium Features
6-Month Membership
6 Months
$20.00
---
Price Per Month: $20.00
Total Membership Cost: $119.99
---
All Standard Features
Every Plan Has the Same Premium Features
12-Month Membership
12 Months
$15.00
---
Price Per Month: $15.00
Total Membership Cost: $179.99
---
All Standard Features
Every Plan Has the Same Premium Features
Coffee Meets Bagel is one of the only dating sites that will allow you to pay off the total price of the membership in up to 4 monthly installments. Most require the entire payment upfront.
Free Trial and Premium Features
Coffee Meets Bagel offers new users a "free trial" period during which they can try out a sample of the premium membership benefits without committing to anything long-term. To use all of Coffee Meets Bagel's features, new users must subscribe to one of the dating site's premium tiers.
When a user signs up for the Coffee Meets Bagel dating site for the first time, they begin what is essentially a "free trial" period. To fully access the site, users can click the "Join Now" button that appears in various places on the site.
Standard (Free) Features
Register an account
Create a profile
Set up search filters
Browse through member profiles
Limited messaging for a free trial period (7 days)
Premium Membership Features
Ladies Choice
21 quality matches will be provided to the guys every day at noon (or "Bagels"). The men have 24 hours to determine if they like the Bagels or want to ignore them altogether. From among the pool of eligible men, Coffee Meets Bagel chooses the most suitable men for women.
Discover
Discover on Coffee Meets Bagel lets you locate local matches; Discover matches may not suit you, unlike Daily matches. Click the heart symbol and spend some "Beans" to "catch" a match you like. Click the arrow button to propose a match to a friend. But don't wait too long—Discover's matching pool resets daily at 12 p.m.
Rematch
If you were unsuccessful with a prior match for whatever reason, the Rematch tool enables you to try again (such as not hearing back within the specified 24 hours). A message or another "like" may be sent to the potential match.
Ready to Meet
To indicate your interest in meeting prospective dates in person, you can use Coffee Meets Bagel's "Ready to Meet" feature. With a "Yes" from both of you, the discussion will go to "Date," and the two of you will be asked whether they want to go on a date.
Express Delivery
Paying 50 "Beans" in advance to send a note to a possible love interest is a fun function, but it comes at a cost. If you choose Express Delivery, your message will be delivered to your potential partner as soon as they view your profile.
Woo
The "Woo" function is similar to the "Super Like" in expressing higher interest. You can bypass the competition using Woo and have your ideal match notice you in record time. Your prospective date will know that you spent real money on those Woos since you can't get them for free.
Question of the Day
When responding to the daily question, users have up to eight seconds to record a video of themselves. Like an Instagram or Facebook "story," this material is subsequently posted to the videos section for member viewing. By browsing these short videos, you can get a sense of the other users on Coffee Meets Bagel in just a few minutes.
Do Coffee Meets Bagel Memberships Renew Automatically?
Auto-renewal is enabled for all Coffee Meets Bagel membership packages bought either from the Google Play or Apple App Store. Your current subscription will expire, and a new one will begin immediately so that you never have an interruption in activity. You will be re-billed at the initial rate for the same plan you had.
In order to prevent your membership from automatically renewing, you can either contact customer support to have this option disabled or modify your billing information in the account settings menu. Buyer beware: uninstalling or deleting the app will not turn off auto-renew, so make sure to follow the steps above if you don't want to be charged for a service you aren't even using!
Should You Join Coffee Meets Bagel?
Coffee Meets Bagel gets a hearty baker's dozen from us; that's an extra bagel on the house! CoffeeMeetsBagel users get daily customized match suggestions based on their profile information and activity. There are as many as 21 "Bagels" for men to choose from, but just six for women. The daily schedule of matches is updated at noon each day. Coffee Meets Bagel isn't the place to go if you're searching for a casual fling. Seventy percent of users are looking for a long-term relationship, and 11 percent have marriage in mind.
Keep scrolling to see why we think Coffee Meets Bagel is worth your time and to discover some areas where there is room for improvement!
Reasons to Join
We think there are a number of fantastic features that complement CMB, and we have picked out our fave reasons to join!
Large Member Pool of Users
There are currently 11 million active users on Coffee Meets Bagel, and you know our motto is always "the more the merrier!"
Gender Options
During Coffee Meet's Bagel signup, there is a wide selection of gender options accessible to users, which is great for fostering a welcoming dating community and overall atmosphere.
Solid Matchmaking
50 million connections have been established since Coffee Meets Bagel started, which means that the matchmaking algorithm is doing what it's supposed to do!
Lots of Success Stories
CMB claims that there have been 120 marriages that resulted from couples connecting on the dating app since its 2012 debut. In addition, there have been over 25 million introductions in the United States alone.
Reasons Not to Join
Along with the positives, we always provide some potential negatives so our readers can take the good with the bad and make an informed decision.
Limited Daily Matches
There are just a limited number of daily matches available on Coffee Meets Bagel, meaning there are fewer prospects and possibilities for dating app users.
App Only
Your web browser will not allow you to access Coffee Meets Bagel; the app must be downloaded to your mobile device in order for you to access the platform.
Membership Auto-renewal
While some people appreciate the convenience of an auto-renewal feature, many do not. People's lives are busy, and if you aren't on top of every single monthly subscription you are paying for, things can slip by even when you meant to cancel a service but simply forgot to do it.
Users Only Paired with Mutual Likes
On Coffee Meets Bagel, users are exclusively matched with other individuals who have shown an interest in them before. That means you have to "like" each other to begin communicating.
The Sign-up Process for Coffee Meets Bagel
Signing up for Coffee Meets Bagel is easy peasy! In 5-10 minutes, you'll be able to begin searching for potential partners. Once you have the app downloaded and installed on your smartphone, we will provide you with detailed instructions on how to get started.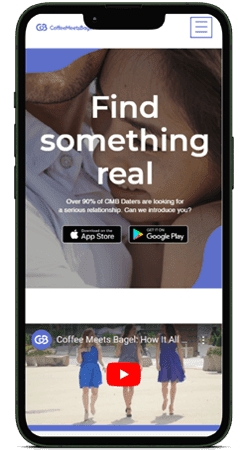 Step 1: Download the Coffee Meets Bagel App
Go to either Google Play or the App Store to download the Coffee Meets Bagel app. After installing the app on your iPhone or Android device, you'll be prompted to enter either your Facebook or phone number for registration.
You can also access the app by going to CoffeeMeetsBagel.com and scanning the QR code with your smartphone.
Step 2: Register Your Account
Step two involves signing up with either your phone number or your Facebook account. Once you've done this step, proceed by clicking "next."
Step 3: Enter Basic Info About Yourself
At this point, you'll be asked to fill in your complete name, email address, relationship preferences, gender (including any preferred gender identity), and date of birth.
Step 4: Add your Location
When connecting you with possible matches, Coffee Meets Bagel takes your present city and nation into account, so enter your location!
Step 5: Begin Creating Your Profile
Select "sounds good" on the next page to begin constructing your CMB profile after answering the question about your prior experience with dating app use.
Providing as much information as possible while building a profile will increase the odds that other singles will be interested in you.
Upload Pics
Now it's time to pick a pic! You can use one of your existing social media profiles or your smartphone's camera to upload a recent, high-quality photo of yourself. It's also a good idea to put some effort into getting your face in focus and making eye contact with the camera.
This step also includes entering the following information:
Height
Ethnicity
Religious Beliefs
Education Level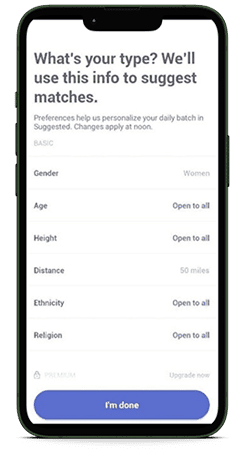 Step 6: Set Your Search Filters
If you sign up for Coffee Meets Bagel for free, you won't have access to any of the advanced search options, such as those that let you find people with similar interests or who share your religion or age range. If you wish to further narrow your search by adding additional criteria points, you will need a premium membership.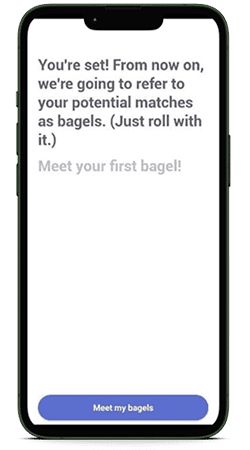 Step 7: Meet Your Matches, or 'Bagels'
Click on "Meet my Bagels" to be taken to your own profile on CMB. You can now use the app to search for local singles in addition to meeting your daily matches.
Alternatives to Coffee Meets Bagel
If your tastes are different and you decide that the Coffee Meets Bagel dating app is not your cup of Joe, we get it! For some, there will be dating apps that are more suited to their particular wants and needs. That's why we included some great alternatives to Coffee Meets Bagel below!
Dating App
Key Facts
Free Trial
Christian Mingle

Number of Users: 16 million
Gender Ratio: 44% men and 56% women
Best For: Christian singles looking for committed relationships
Pricing: Begins at $24.99 per month

Christian Mingle Review
eHarmony

Number of Users: 16+ million
Gender Ratio: 48% men and 52% women
Best For: All singles who want a serious relationship
Pricing: Begins at $35.90 per month

eharmony Review
JDate

Number of Users: 240,000+
Gender Ratio: 47% men and 53% women
Best For: Jewish singles looking for dates and serious, committed relationships
Pricing: Begins at $29.99 per month

Jdate Review
Bumble

Number of Users: 11+ million
Gender Ratio: 57% men and 43% women
Best For: All singles seeking relationships, casual dating, or friendships
Pricing: Begins at $16.99 per month

Bumble Review
Frequently Asked Questions
In our online dating services reviews, we try our best to address any and all concerns our readers may have. We've put together this FAQ in case you still have questions after reading our Coffee Meets Bagel review. You may find them down below, and if you still have questions after reading the review and the frequently asked questions, please let us know through the "contact us" page!
How Popular Is Coffee Meets Bagel?
The Coffee Meets Bagel app has around 11 million users that are actively participating in the community. The typical age range of those who use the dating app is between 30 and 37 years old.
What Is Coffee Meets Bagel's Matchmaking Process?
Coffee Meets Bagel uses likes, common friends, political leanings, and other details from your Facebook page to pair you up with compatible people. When you share your profile with others, they can see your connections and choose who they think would be a good match for you. You and the individuals you engage will help CMB's algorithm learn more about you.
Is the Coffee Meets Bagel App Safe?
This is a secure dating app that cares about its users' right to privacy and financial data safety. Using a strong secured connection, the app keeps confidential all data sent to it. Photos submitted to CMB are likewise kept private and will not display in Google image searches.
Is Coffee Meets Bagel a Legit Dating App?
Indeed, it is! We are prepared to wager that Coffee Meets Bagel is rather successful, given that it has assisted over 120 marriages and proposals in the U.S. Remember that the goal of Coffee Meets Bagel is to develop meaningful friendships rather than to set up casual encounters.
Is Coffee Meets Bagel a Free Dating App?
A free tier of the Coffee Meets Bagel app gives you access to several fundamental features. Those who are interested can participate in a "free trial." New users can sign up for free, create a profile, explore other users, and get a certain number of matches daily. Remember that users won't be able to send or receive messages after a seven-day free trial expires unless they subscribe to a paid premium membership. If you're looking for a better way to check out a site without paying then check out our free dating apps section.
What Are 'Beans?'
Within the Coffee Meets Bagel app, in-app cash, or "Beans," may be used to purchase more features or unique add-ons.
How Much Does Coffee Meets Bagel Cost?
That depends on the membership package you choose. Monthly subscriptions cost $34.99, three months cost $74.99, six months cost $119.99, and a year's subscription costs $179.99.
Will Facebook Show My Coffee Meets Bagel Signup?
Definitely not! Coffee Meets Bagel requires your Facebook info upon signup, but they won't use it for anything besides connecting you with other people.