Our team of experts diligently research and review all of the products and services we recommend. If you buy through our links, we may receive a commission. Learn more here.
One of the keys to any successful online relationship is seeing eye-to-eye on important issues. And when it comes to political viewpoints, it is usually always ideal to find someone who shares your beliefs, values, or political stance. If you're conservative by nature and you hold traditional values in high regard, you might do well to use a conservative dating app to ensure you find the right kind of singles (no pun intended).
Check out our favorite dating apps for conservatives and find someone who spends their time on the right side of the aisle, singles who value things like little government involvement, lower taxes, and personal responsibility. Meet conservative singles in no time at all using our best dating apps. These platforms come at a good price, have the latest features, and set up opportunities for serious relationships, casual dates, and romance.
---
---
The Best Dating Apps for Conservatives
At first glance, one might say, "These are mainstream dating apps. I thought conservative dating apps would be more obscure. I was picturing something endorsed by Trump or something that has pictures of middle-aged people in cowboy boots or flannel shirts." There are apps like this, and they have a niche focus on just conservative singles.
In the chart below, look under Fast Facts for the "Best For" bullet point, and you can see exactly why we've chosen these seemingly mainstream apps to find singles with conservative views.
Dating App
Key Facts
Free Trial
eharmony

Best For: finding conservative singles who want a serious relationship
Active Users: 16+ million  
Gender Ratio: 48% men to 52% women
Membership Price: begins at $35.90/month

Start your Free Trial
Elite Singles

Best For: finding highly educated and successful conservative singles
Active Users: 2+ million
Gender Ratio: 44% men to 56% women
Membership Price: begins at $27.95/month

Start Your Free Trial
Silver Singles

Best For: finding conservative singles over the age of 50
Active Users: 800,000
Gender Ratio: 53% men to 47% women
Membership Price: begins at $19.95/month

Start Your Free Trial
Christian Mingle

Best For: finding conservative singles who hold Christian beliefs
Active Users: 16 million
Gender Ratio: 44% men to 56% women
Membership Price: begins at $24.99/month

Start Your Free Trial
The reality is that these mainstream dating apps are just as effective for conservative dating as they would be for professional dating, senior dating, Christian dating, or even left-leaning singles. And we are going to show you why!
You Can Trust Our Recommendations
Why should you trust the conservative dating apps we've just recommended? Are they really the best the market offers for conservative dating online? Here are five reasons you can trust our recommendation and what we have to say regarding online dating products or services.
We Use an Unbiased Review Process
Our dating app reviews are done using an unbiased and honest appraisal process. We evaluate each platform by looking at all pros and cons that we encounter during our appraisal. We are not afraid to heap on the praise when deserved, but we don't shy away from critiques either.
We Have Firsthand Experience With the Apps
We have our online writers begin free trial accounts on these dating apps so they can experience everything firsthand and write well-informed and accurate reviews. This adds a level of credibility and understanding to our reviews.
Our Content is Updated Daily
Suppose there are any changes in the market regarding membership pricing or dating apps axing or adding features to their platforms. In that case, our team goes back into previous reviews and other content and makes timely updates. You can count on our reviews to be accurate and up-to-date with the latest price points and other changes.
We Don't Waste Your Time With Obscure Products
We tend to focus on the major dating apps and platforms that will deliver the best results and value for what you're paying. Sure, we'll make you aware of any niche dating apps out there that might suit your needs, but we tend to focus on the latest and best products on the market that are worth the time and money.
We Offer You a Way to Test Out the Product
Yes, we always offer free trial links to the dating apps we recommend. If you don't believe what we have to say straight off, that's no problem. Give the free trial a whirl and see if the dating app is right for you. If not, there's no harm. You don't have to pay any money to use the free trial.
Best Conservative Dating App Recommendations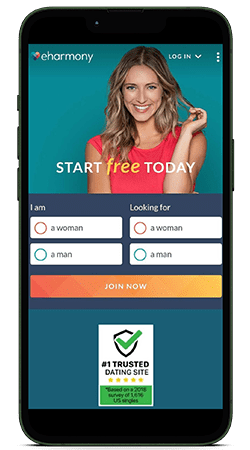 #1 eharmony: Best for Compatible Relationships
| | |
| --- | --- |
| Matchmaking Process: | 32 Dimensions of Compatibility |
| Active Members: | 16+ million |
| Sign-up Time: | 30-45 Minutes |
| Membership Cost: | Starting at $35.90 per month |
The factor that makes eHarmony our top pick for the best conservative dating app is its emphasis on compatibility within a relationship. This app focuses on traits like political beliefs, values, lifestyle choices, and interests in order to come up with ideal matches for its customers. The emphasis on serious relationships centered on commitment is another thing that eHarmony has going for it when it comes to conservative dating. Many conservative singles are looking for something serious, be it marriage or a long-term commitment with someone special.
If you combine the terrific results that the 32 Dimensions of Compatibility testing produce with the large dating pool of over 16 million active members (and don't forget about the Wildcard What If recommendations that make things a little more interesting), you get a tip-top dating app for conservatives that ensures singles will find an awesome match that falls right in line with their political leanings.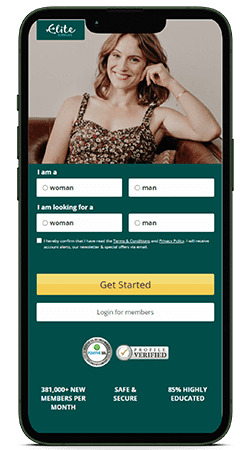 #2 Elite Singles: Best Overall for Professional Singles
| | |
| --- | --- |
| Matchmaking Process: | Five-Factor Model |
| Active Members: | 2+ million |
| Sign-up Time: | 25-35 minutes |
| Cost of Membership: | Starting at $19.95 per month |
Many conservatives are hard-working people who value success, status, and wealth. They typically tout the virtues of the free market as a credit toward the creation and building of their own personal empire. So, we felt that Elite Singles is definitely up there near the top of our list as one of the best conservative dating apps of all time. You don't meet just anybody on this app; you meet singles who are highly educated, financially successful, and work in high-paying jobs or career fields like medicine, law, or business. And most importantly, Elite Single is where you'll find many singles with a more conservative worldview.
On top of catering to highly educated and successful singles, Elite Singles focuses on building serious relationships. They pair up conservative singles using their Five-Factor Model compatibility testing, which examines communication skills and attitudes toward relationships. Elite Singles will help conservative singles find those who share their values regarding hard work, economics, and personal responsibility. They will also help establish a relationship with the foundation to last a lifetime.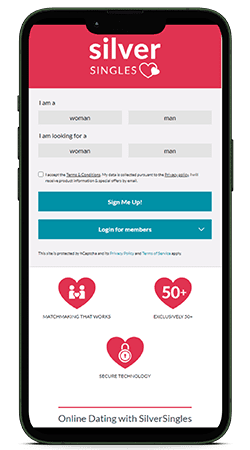 #3 Silver Singles: Finding Conservative Singles Over the Age of 50
| | |
| --- | --- |
| Matchmaking Process: | Compatibility and personality testing |
| Active Members: | 800,000 |
| Sign-up Time: | 15-20 minutes |
| Cost of Membership: | Starting at $19.95 per month |
We don't want to be too stereotypical and try to put an entire group of people into a pigeonhole, but there does seem to be a trend with older age and conservatism. Many people seem to turn to a more conservative worldview in their older age, so we felt it might be good to include SilverSingles as one of our top picks.
This dating app caters to an older demographic of singles who are looking for true love or serious, long-term commitments. There are about 800,000 active members on this platform, and the typical user is between the ages of 48 to 52. The strength of SilverSingles lies in its affordability and its simplicity.
This conservative dating app starts at a rate of $27.95 per month, a price that is perfect for someone conservative in how they spend their money. The app is really easy to use and has a design that works well with singles who might not be the best with technology. The sign-up process and the personality testing are also concise and to the point, which makes using SilverSingles a breeze.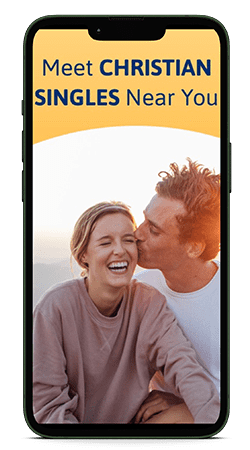 #4 Christian Mingle: Find True Love with Conservative Christian Singles
| | |
| --- | --- |
| Matchmaking Process: | Personal Dating Preferences |
| Active Members: | 16 million |
| Sign-up Time: | 5 minutes |
| Cost of Membership: | Starting at $24.99 per month |
While there are many Christians nowadays who identify with a more liberal worldview that focuses on social justice, there are arguably many more Christians who hold to a conservative mindset that upholds tradition and personal responsibility. Christian Mingle, the biggest dating app for finding Christians in 2023, was a no-brainer for our list of the best conservative dating platforms.
They have an immense dating pool of 16 million members and a nice, affordable price for membership, beginning at $24.99 per month. Not only is Christian Mingle affordable, easy to use, and places a great emphasis on serious relationships, but it's also a dating app where you'll find some interesting features that help in the search for conservative singles.
In particular, we'd like to highlight the Christian Mingle Wall and LookBook, which allow members to swipe through large catalogs of singles. Christian Mingle comes with a large volume of users and strong, detailed profiles. It also tends to deal with a more conservative base of customers, making it one of the better apps for finding Christians with a conservative worldview.
What Makes These the Best Conservative Dating Apps?
What criteria did we use to develop our list of the five best conservative dating apps? Since we are dealing with five dating apps, we looked at five key components that each platform had in common. These are the five greatest reasons to use these apps for dating conservatives.
Big Dating Pools
Compared to dating apps designed specifically for conservative singles, our mainstream suggestions have millions of active users and dating pools so large that they cover a super diverse swath of singles, many of whom are conservative. There are many more opportunities out there when using mainstream apps, including finding right-leaning moderate singles who might not think a niche conservative dating app is the best fit for them.
Great Matchmaking
These dating apps have excellent personality or compatibility testing that comes free with registering a new account. And, of course, there are the other vital pieces of the matchmaking process: advanced search filters and personal dating preferences. These apps can generate good matches that work well with conservative singles based on their personal information, how they have their search parameters set, and the results of the initial sign-up testing.
Easy to Use Designs
When conservative singles create a free trial at any of these mainstream dating apps, they can see firsthand just how easy it is to use some of these platforms. Although the free trial only allows the new user to use limited features, it's still a great way to check out how to navigate the platforms and find conservative singles. Sign-up on these apps typically takes around 15 minutes, and the search filters are really easy to set.
The Latest Features
Conservatives can be stereotyped as resistant to change or new advances in society or technology. While this can be true to an extent, it doesn't mean that they are against dating apps with the most modern and up-to-date features. Our recommended dating apps have a ton of awesome features, including swipe-style dating, advanced placement, and profile highlights that make finding conservative singles a fun and adventurous endeavor.
Affordable Membership Fees
One of the big reasons we promote the mainstream apps (aside from the larger dating pools) is that they come at a more conservative, lower price than the niche platforms. Conservative singles tend to value their money, and we feel that our favorite dating apps' prices will suit them well. And not only do these memberships come at a great price, but there's a lot of value that comes with these premium plans, including the opportunity to take first-rate compatibility or personality tests, which ensures you're matched with someone who shares your political views.
Niche Dating Apps For Conservatives
While mainstream dating apps are typically cheaper to join and have much more dynamic, robust dating pools, there's a good chance that the singles you meet on those platforms might not share your political affiliation or conservative views.
If you're unwilling to date someone on the other side of the political aisle or don't want to waste time with singles who won't see eye-to-eye, you best use niche conservative dating apps. These are some really good alternatives to the dating apps we've suggested.
TheRightStuff.com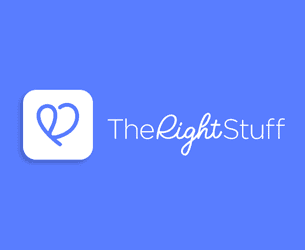 RepublicanPeopleMeet.com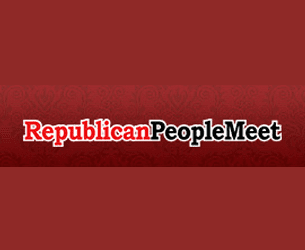 RepublicanSingles.com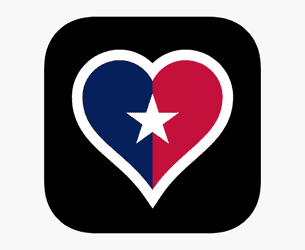 Create a free trial at one of these niche platforms today and find out if it's a viable option for meeting the right kind of singles. Remember that the dating pools will probably be more limited, and the membership cost might be a bit steeper.
FAQ
If there are any other questions you have about conservative dating apps in general, check out our FAQ section, which is complete with some of the most common questions we've gotten in the past from our readers and customers.
Are Conservative Dating Apps Free?
Our top picks for the best conservative dating apps all come with free trials that allow new users to try out the apps free of charge but in a limited capacity. For instance, these apps will let newcomers create a profile and check out the singles using the platform for free but will not allow you to send messages or communicate beyond sending "likes" or "smiles."
What's a Niche Conservative Dating App?
These are dating apps that are specifically geared toward finding conservative singles. In mainstream dating apps, there's a chance of finding singles who are moderate or liberal in their beliefs. Still, conservative dating apps guarantee you'll find someone who shares your political views and beliefs.
Why Do You Recommend Mainstream Apps for Finding Conservative Singles?
While conservative dating apps are more reliable for finding the right kind of singles, they typically cost more to join and have smaller dating pools, which leads to fewer possibilities. Mainstream dating apps are cheaper to join and come with much more active user bases, which can open up some opportunities you can't get with the smaller, niche platforms.
What's the Best Dating App Overall for Finding Conservatives?
We really like eHarmony as the best overall dating app for conservatives. Many conservative singles are looking for serious, committed relationships that lead to something like marriage or a solid soulmate for life. eHarmony is also equipped to match singles based on compatible connections, including factors like political affiliation, religious beliefs, values, interests, and lifestyle choices.
How Much Does It Cost to Become a Member of These Apps?
The answer to this question will depend on which dating app you choose. eHarmony will be a more expensive option; its monthly cost rate starts at $35.90. Then you have a dating platform like EliteSingles.com, which begins at a rate of $27.95 per month. Check out our table of the best conservative dating apps at the top of the page for more details.
Are Conservative Dating Apps Safe?
Yes, the apps we suggest for finding conservative singles have all been around for at least 10 years, and all come with secure encrypted connections which safeguard any personal or financial information shared by customers or members. These apps also have methods for reporting or blocking members or users who might not be on the up and up