10 Best Dating Apps in 2023
Find the Best Dating Apps for You!
Finding the best dating app for you is kind of like dating itself—you've got to know what you're looking for! First off, identify your dating dealbreakers. Are you looking for a long-term relationship or something more casual? Do you have a specific interest or lifestyle you want your partner to share?
Once you've set your dating goals, you can start by reading dating app reviews to get a feel for a platform–both expert reviews and those of actual users. User feedback always offers valuable insights into a dating app's vibe and overall effectiveness.
Another thing to consider is the user base. While some dating apps cater to specific age groups or demographics, you want to find one that's popular with the kind of compatible singles you are looking to connect with!
And don't forget the features–they play a big part. If you want in-depth profiles, go for an app that prioritizes that. If quick and easy is more your style, swipe-based apps might be your speed.
With a little research, guidance, and armed with your dating goals, you'll be on the road to finding the dating app that's just right for you.
Here's what we offer:
Dating App Experts
Dating app reviews from our experts who have actually used the apps.
Dating News and Advice
The most recent and accurate updates on the world of online dating.
Detailed Membership Info
We break down the cost of membership for each recommended dating app.
Best Dating Apps by Category
Our Experts give you recommendations based on your specific intent.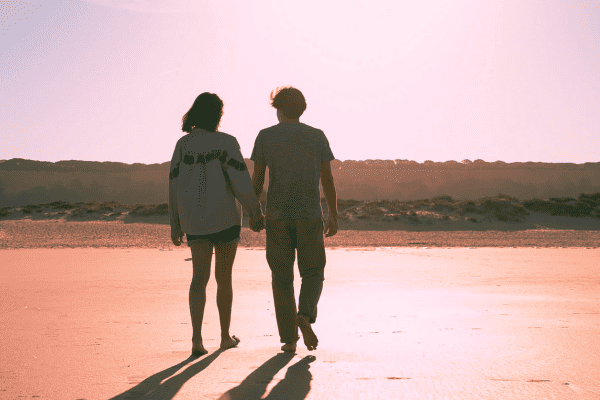 Dating App
Key Facts
Free Trial

Year Founded: 2000
Number of Users: 16+ million
Gender Ratio: 48% men to 52% women
Pricing: Begins at $35.90 per month

Start Your Free Trial!

Year Founded: 2007
Number of Users: 40+ million
Gender Ratio: 47% men to 53% women
Pricing: Begins at $10.00 per month

Start Your Free Trial!

Year Founded: 2013
Number of Users: 2+ million
Gender Ratio: 44% men to 56% women
Pricing: Begins at $19.95 per month

Start Your Free Trial!

Year Founded: 2002
Number of Users: 800,000
Gender Ratio: 53% men to 47% women
Pricing: Begins at $24.95 per month

Start Your Free Trial!

Year Founded: 2001
Number of Users: 16+ million
Gender Ratio: 44% men to 56% women
Pricing: Begins at $14.99 per month

Start Your Free Trial

Year Founded: 2007
Number of Users: 77,000
Gender Ratio: 43% men to 57% women
Pricing: Begins at $6.99 per month

Start Your Free Trial

Year Founded: 2010
Number of Users: 3,500
Gender Ratio: 74% men to 26% women
Pricing: $35.00 (2 months)

Start Your Free Trial

Year Founded: 2014
Number of Users: 750,000
Gender Ratio: 80% men to 20% women
Pricing: Begins at $9.99 per month

Start Your Free Trial

Year Founded: 2006
Number of Users: 1.3 million
Gender Ratio: 60% men to 40% women
Pricing: Begins at $96.66 per month

Start Your Free Trial

Year Founded: 2004
Number of Users: 10 million
Gender Ratio: 67% men to 33% women
Pricing: Begins at $19.99 per month

Start Your Free Trial!
Our team of experts diligently research and review all of the products and services we recommend. If you buy through our links, we may receive a commission. Learn more here.
A Closer Look at Our Top 10 Best Dating Apps
We have chosen the top 10 best dating apps, and believe us, we did not take these selections lightly or pick them on a whim. We have exhaustively reviewed and studied each one in order to determine if they would make the cut; in the end, the dating apps that are featured have proven themselves time and time again to be deserving of a slot on our top 10.
---
---
Why? Because of their user base, features, safety, security, reputation among daters, and a whole host of other criteria. You can find out more about each app in the breakdowns below to see why!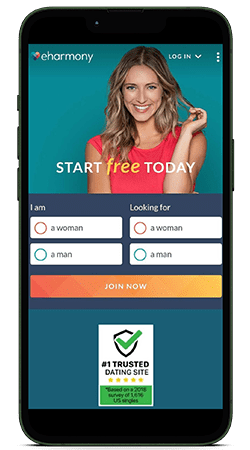 #1: Eharmony
Best Dating App For: Serious relationships and potential marriage partners
Main Age Demographics: 30-50 years
App Store Rating: 4 out of 5
The eharmony dating app operates on the principle that love isn't just a game of numbers, but a blend of compatibility and shared values. On its user-friendly interface, the dating journey begins with an extensive, 30-minute questionnaire, an illuminating look into one's personality, tastes, and quirks. Forget swiping; this app is not for the casual dater. Instead, eharmony's focus is to initiate meaningful connections based on deep compatibility factors. Its algorithm, a well-guarded secret, is said to have undergone years of relationship and psychological research, making it a silent, but super-sufficient matchmaker.
eharmony tends to lean towards conservatism—it follows a more traditional route to love, which might feel limiting to those looking for more diverse options. And the app isn't free; its intricate features come at a price. But these pricey premiums work as a filter, screening out members who aren't serious about a long-term relationship.
eharmony offers a mature, thoughtful approach to online dating. It's not for the restless or the impatient. Rather, it appeals to those who are willing to invest time and effort into discovering a meaningful connection, making its somewhat hefty price tag feel like a worthwhile investment for love's long game.
---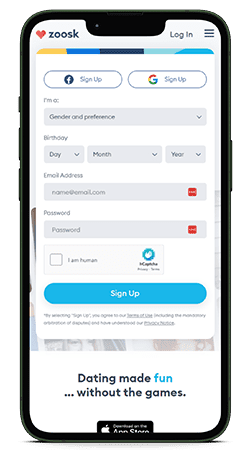 #2: Zoosk
Best Dating App For: Best for casual relationships
Main Age Demographics: 30-50 years
App Store Rating: 4.2 out of 5
Zoosk is the chameleon of dating apps—adaptable, easy to use, and welcoming to a diverse user base. Unlike platforms that rely on endless questionnaires, Zoosk uses Behavioral Matchmaking™ to learn your preferences as you use the app, with the goal of making more suitable matches over time. This creates a dynamic dating experience, tailored to your interactions, making every swipe, like, or message an influential variable in your personal romantic equation.
One of the app's standout features is the verification process, intended to filter out fake profiles. Users can verify their photos, phone numbers, and social media accounts, adding an extra layer of credibility. While the app itself is free, some features, like sending messages, are locked behind a premium upgrade.
Zoosk is the jack-of-all-trades in the dating app sphere. It doesn't focus on one type of relationship but opens the doors to various possibilities, from friendships to long-term partnerships. Its user-friendly nature and adaptable algorithm make it a good choice for those new to online dating or those seeking a more casual experience. Overall, Zoosk offers a flexible and less prescriptive path to love.
---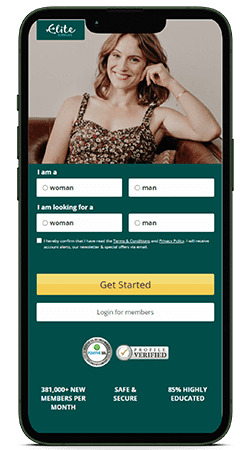 #3: Elite Singles
Best Dating App For: Professional relationships
Main Age Demographics: 30-55 years
App Store Rating: 3 out of 5
Elite Singles targets a specific demographic: educated professionals seeking long-term relationships. From the get-go, the app sets itself apart with a comprehensive personality test based on the Five Factor Model of personality traits. It's a time investment but one that aims to yield more compatible matches. The interface is clean and sophisticated, mirroring its target audience.
Matches are delivered to you rather than found through searching, adding an air of exclusivity and a curated touch. The app provides an in-depth look at potential partners, from compatibility percentages to intricate profile summaries. This is ideal for those who prefer quality over quantity.
While the app markets itself for the 'elite,' it's important to note that this doesn't necessarily mean everyone is a millionaire but rather focuses on well-educated singles looking for serious relationships. The platform's premium features come with a significant price tag, but this is a selling point as it filters out to those who aren't invested—both emotionally and financially—in finding a meaningful connection.
Elite Singles offers a mature, focused approach to online dating, delivering a platform that prioritizes compatibility and serious intent.
---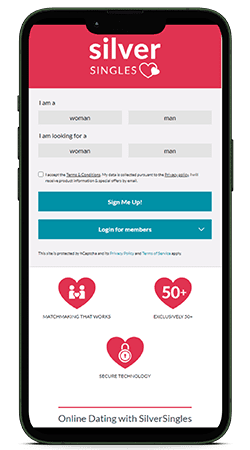 #4: SilverSingles
Best Dating App For: Over 50 relationships
Main Age Demographics: 50-65 years
App Store Rating: 3.3 out of 5
SilverSingles is definitely not your average swipe-right-swipe-left kind of dating app. Created solely for the 50 and over demographic, SilverSingles's goal was to modernize the traditional mature dating scene–and it more than delivers.
When you sign up, you're welcomed with a comprehensive personality test; don't roll your eyes—it's actually a good thing! This test is based on the Five-Factor Model of personality traits and makes sure you get matched with people who genuinely fit your lifestyle and dating preferences. It might feel a bit like a job interview, but it's def worth the effort.
The interface is clean and intuitive—members don't have to search through a ton of settings or buttons to get where they want to go. It's designed for those who might not be as tech-savvy but still want a modern dating experience.
Now, let's talk details; messaging isn't free. You'll need to upgrade to a premium membership for that, which also grants access to features like seeing who's viewed your profile and unlimited messaging.
Since this is a niche dating app, the user base isn't as expansive as some of the more mainstream ones. So, while the potential matches will likely align more with your lifestyle, there will be a smaller dating pool.
We love SilverSingles because it offers a mature, focused approach to online dating for the 50+ crowd—if you're looking for meaningful connections and are willing to invest a bit, it could be the perfect platform for you!
---
#5: Christian Mingle
Best Dating App For: Christian relationships
Main Age Demographics: 36-50 years
App Store Rating: 3.6 out of 5
Christian Mingle offers a faith-centered dating experience designed for those who prioritize spiritual compatibility in their search for love. The app is clean and simple, exuding a sense of seriousness that aligns well with its mission. New users can indicate their denomination, level of church involvement, and other faith-based criteria, making it easier to find a partner who shares similar values. Yet, it doesn't alienate non-Christians; there's an option to indicate if you're open to converting, which broadens the pool.
The app features multiple-choice questions and essay sections, enabling members to show more personality in their profiles. The robust filters—ranging from religious beliefs to lifestyle choices—help users hone in on their ideal match. Yet, it's worth noting that messaging is a premium feature, and the subscription cost can be on the higher side compared to other dating apps.
Christian Mingle is not a venue for casual dating or quick flings; it is unapologetically geared towards helping people find long-term, faith-based relationships. For those who place spirituality at the center of their lives and are seeking like-minded partners, this app serves as a targeted community where faith is a common language. While it may not be diverse in terms of religious backgrounds, it is precisely this niche focus that makes Christian Mingle stand out in the crowded dating app market.
---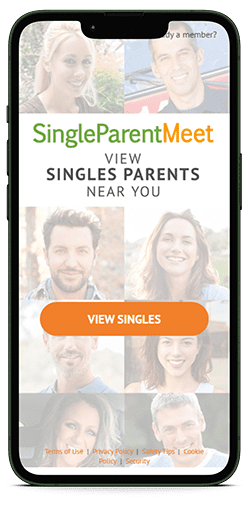 #6: SingleParentMeet
Best Dating App For: Single parent relationships
Main Age Demographics: 33-45 years
App Store Rating: No app in the App Store
SingleParentMeet is a niche dating platform tailored for single parents, a group often navigating a unique set of dating challenges. The app's interface is clean and straightforward, making it user-friendly even for those juggling the hustle of parenthood. Unlike other dating apps, SingleParentMeet places a significant focus on the family aspect right from the start. Profiles often include details about the user's children, their ages, and how they fit into a potential relationship.
The app offers various ways to connect, from sending "likes" to direct messaging, suiting different comfort levels and preferences for interaction. One distinguishing feature is the ability to send virtual gifts, adding a playful yet meaningful layer to online interactions. However, like many of its counterparts, the full suite of features is only unlocked through a paid subscription, which might be a sticking point for some users.
Where SingleParentMeet shines is in its understanding of the specific challenges and priorities of single parents. It offers a supportive community, enabling members to seek not just romantic relationships, but also friendships and advice. While the app doesn't boast as large a user base as more popular apps, what it lacks in numbers it makes up for in the quality of connections. If you're a single parent looking for someone who truly 'gets it,' SingleParentMeet offers a welcoming environment to ease back into the dating world.
---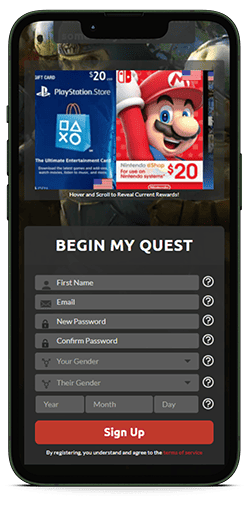 #7: GamerDating
Best Dating App For: Gamer relationships
Main Age Demographics: 21-29 years
App Store Rating: No app in the App Store
GamerDating is a haven for those who consider video games more than just a hobby; it's a lifestyle. Tailored for the gaming community, this app understands that shared interests in gaming can be a strong foundation for a relationship. Its interface is visually engaging, featuring pixelated hearts and joystick icons, immersing you into a world that feels like an extension of your favorite games. Profiles are detailed, allowing users to showcase their gaming genres of interest and preferred platforms, along with more traditional info like age and location.
Unique to the app is its 'Game Center,' a section where users can add their favorite games, making it easier to find like-minded individuals. Communication options are standard, with messaging features available for premium users. Free users can still "like" profiles they're interested in, a nod to the gaming community's penchant for playful interactions.
While GamerDating has a specific target audience, it might feel limiting for those who want to explore connections outside the gaming realm. Additionally, it doesn't have as large a user base compared to mainstream dating apps, but what it lacks in quantity, it compensates for in quality and community spirit.
Created for gamers to geek out and find love, GamerDating is a specialized platform where gaming is a love language. If you've always wanted to share final fights, in-game explorations, or nerd out over the latest game releases with a significant other, this could be your portal to find that special co-op partner for life.
---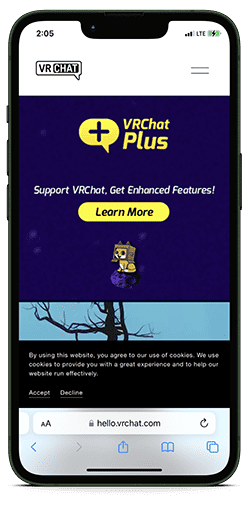 #8: VRChat
Best Dating App For: Virtual Reality (VR)
Main Age Demographics: 19-34 years
App Store Rating: 2.6 out of 5
VRChat is an intriguing fusion of social networking and virtual reality, offering an immersive experience unlike any traditional dating app. Rather than swiping through profiles, you interact in 3D worlds using custom avatars. The spaces range from fantastical landscapes to realistic environments, providing various backdrops for social interactions. It's not specifically a dating platform, but given its social nature, relationships—both platonic and romantic—do form.
One of the standout features is the ability to create your own worlds or avatars, offering a level of customization that reflects your personality. Conversations can be as deep or as trivial as you like, given the wide range of topics and settings available. However, the open nature of the app means you'll encounter a diverse range of behavior, from friendly chats to trollish antics. It's a double-edged sword: the freedom that makes VRChat engaging can also make it unpredictable.
Though not designed as a dating app, VRChat offers a more organic way of meeting people. Relationships here evolve in a manner similar to real-world interactions, albeit in a VR setting. You can game, chat, or simply hang out, making it a multi-dimensional social experience. However, this also means that romantic connections can be more accidental rather than the focus. For those looking for a fun, immersive way to meet new people, VRChat provides a compelling, if untraditional, alternative.
---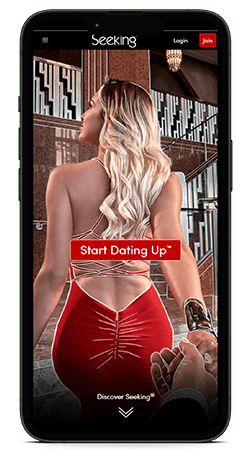 #9: Seeking.com
Best Dating App For: Sugar relationships
Main Age Demographics: 25-34 years
App Store Rating: No app in the App Store
Seeking.com, formerly known as SeekingArrangement, is a platform that brings a pragmatic approach to the world of dating apps, with the goal to connect singles based on mutually beneficial arrangements, aka sugar dating. Unlike traditional dating apps that focus on romance or long-term compatibility, Seeking.com is a bit more transactional in nature, often pairing up younger women or men with older, wealthy males and females.
The user interface is polished and intuitive, emphasizing the dating app's target demographic. Profiles are vetted for authenticity, and users are encouraged to be honest about what they're looking for. This upfront transparency is one of the platform's strengths, removing much of the vagueness that exists on other dating apps.
Seeking.com remains so popular for offering a place where members can clearly define what they're looking for, whether that be companionship, mentorship, or financial support. With comprehensive privacy settings and clear terms of use, Seeking.com takes steps to ensure the safety and consent of all parties involved.
While Seeking.com is not your average dating app, it offers a safe platform for those with super-specific relationship goals that often include financial incentives. While not for everyone, it fills its niche well, offering a genuine and straightforward platform for mutually beneficial relationships.
---
#10: OkCupid
Best Dating App For: All types of relationships
Main Age Demographics: 29-42 years
App Store Rating: 4.3 out of 5
OkCupid is a lighthouse in a turbulent sea of dating apps, offering a balance of depth and playfulness that appeals to a wide user base. The platform's signature feature is its comprehensive questionnaire that asks about topics from your political views to your love of pets—this adds up to a percentile score showing compatibility between members.
The app sports a sleek, user-friendly interface where you can easily navigate between profiles, questions, and messages. What makes OkCupid stand out is its flexibility—it accommodates multiple genders and orientations, making it inclusive and welcoming to a diverse group of people. Free messaging with mutual likes and the 'Double Take' swiping feature add a touch of Tinder-esque speed to the mix, blending traditional and modern dating app features.
While OkCupid offers a lot for free, premium memberships unlock additional features like 'See Who Likes You,' providing an extra edge in your search for connection.
OkCupid is a versatile and inclusive platform that offers users the options to find something casual or serious, and the app's detailed profiles and sophisticated matching algorithm give you lots of opportunities to find that special someone.
Don't see the dating app you're looking for? See a list of all our reviews here!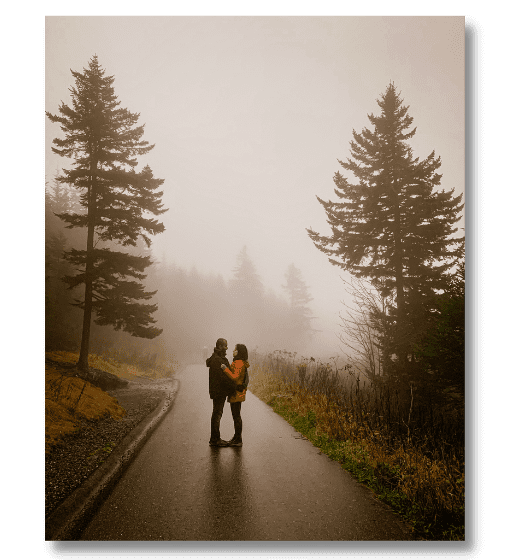 Why You Can Trust Our Recommendations
Why can you trust us and our dating app recommendations? That's a fair question, and we are happy to tell you why!
We Actually Review the Dating Apps
We don't just take a cursory glance at the dating apps–we do a deep dive into each and every single one that makes it onto our site. Not only do we sign up, create dating profiles, and test out everything a dating app has to offer daters, but we upgrade to premium memberships as well. In order to give our audience the most accurate picture of what they'll be signing up for, if we didn't do an in-depth review, it would be a disservice to our readers.
We Are Unbiased in Our Opinions
We aren't paid by any of the dating apps, nor do we get any other advantages from recommending certain platforms to you–our only goal is to give you all the information you need to make an informed decision about which dating app will work best for you! That means were are always unbiased in our opinions; always. If a dating app needs improvement, we say so. And if there are downsides, negatives, or any shady apps, you'll find out from us.
We Promote Only the Best Dating Apps
If a dating app is less than stellar, we aren't going to recommend it to our audience–we don't want them to waste their time or be frustrated by a platform that is not up to snuff! That's why we only promote the best dating apps–not only do we want to help people find romance and love, but we take great care to make sure we provide credible platforms that serve singles the dating experience they deserve.
We Keep Our Content Updated
We take great pride in giving our readers the most up-to-date content when it comes to all things dating apps–that means when anything changes on a platform, like if new features are added or removed, prices change, or a new dating app bursts onto the dating market, you'll be the second to know (we're the first). In other words, we are constantly updating every review the minute we find out it's made any kind of change that you need to be aware of.
We Provide Links to Free Trials So You Can Try Out the Dating App First
We are like an episode of Oprah's Favorite Things, only instead of "You get a car, and you get a car," it's "You get a free trial, and you get a free trial!" Seriously, we provide links to free trials of all the dating apps we review–they are peppered throughout our site! This means with a simple click, you can go right to the dating app you are itching to try and test it out for free.
Want to know more about who we are and what we do? Read more about us here!
How to Find the Best Dating App for You
Although it may seem like an enormous undertaking, finding the best dating app is not hard at all. In fact, you'll be pleasantly surprised at how easy it is after you use our five top tips for finding the best dating app for what you want. Doing your homework is essential; creating a list of requirements and searching for an online dating app that meets them is, at its heart, what this entire process boils down to.
It's always a good idea to read dating app reviews from customers and firsthand users–who else is better to ask than people who have actually used these dating apps themselves? This will give you an accurate picture of what to expect and how best to use the platform.
Enrolling in any free trials offered is the best strategy for narrowing down your dating app choices. While you may be unable to access all the features available, lots of free trials allow you to see other singles' profiles and photos. You can even get a feel for how the app works and where things are located.
When you read dating app reviews, you'll no doubt find out what features are offered. But you also need to think about what and who you're looking for. Make sure the dating app lines up with the kind of person you're looking for. We've provided a list of dating apps that are best for common interests!
Choose a dating app that fits your budget. Reading reviews, signing up for free trials, and doing a search with the "upgrade to member" option will all help you uncover membership costs. When deciding whether or not to pay for a premium membership, always consider any features offered and if they'll benefit you and your dating goals!
Trust Our Recommendations
Find out which dating apps we honestly feel are the best for our readers by perusing our reviews and recommendations. And to make things even easier to find, we've categorized our dating apps by market and targeted demographics.
If you are unsure about hopping onto a dating app for whatever reason, we get it. But you probably aren't going to have a real-life meet-cute–unfortunately, life isn't a rom-com where you bump into the "one" at the grocery store. You have to be proactive to meet someone great; the best way to do that is to join the best dating app for you!
Best Dating Apps by Type or Interest
Welcome to the wondrous world of modern dating, where swiping right isn't just a reflex; it's a finely tuned art. Forget the one-size-fits-all approach; today's dating apps are as diverse as your playlist, curated to match everything from your pet preferences to your favorite pastime. Whether you're a true believer who wants a partner who shares your religious faith, a gamer seeking your perfect Player 2, a literature lover who wants to connect with a compatible bookworm or a fitness fanatic on the hunt for your swole-mate, we've scoured the digital landscape to bring you the crème de la crème of niche dating apps. Put on your blue blocker glasses; your perfect match can be found on your screen with a click.
Find All of Our Recommended Dating Apps by Type Here!
How Much Do Dating Apps Cost?
When it comes to the financial side of online romance, let's just say it's not always "cheap thrills." Dating apps come with a smorgasbord of pricing plans ranging from "Hey, that's not bad!" to "JLo was wrong; love really does cost a thing!" Some apps opt for a straightforward monthly subscription, while others offer tiered plans that unlock extra features, like unlimited swipes or the ability to see who's been checking you out. Ever heard of "freemium?" That's where the basic version is free, but you'll need to pay to access the really good stuff—think VIP passes at a Beyonce or Taylor Swift concert.
Then there are the apps that let you pay-as-you-go for individual features. Want to boost your profile for 30 minutes? You'll have to make an in-app purchase. So, before you cannonball into the dating pool, take a minute to consider your budget. With a little homework, you'll find an app that fits your love life and your wallet.
And if you find that you can't fit a premium membership into your dating budget or don't want to pay for an upgrade until you see what a dating app can offer, most mainstream platforms offer free trials so you can sample the goods before you commit to a paid plan!
Dating App
Length
Price Per Month
Total Cost

6 Months
12 Months
24 Months

$65.90
$45.90
$35.90

$392.40
$550.80
$861.60

3 Months
6 Months
12 Months

$19.98
$13.35
$10.00

$59.99
$79.99
$119.99

3 Months
6 Months
12 Months

$27.95
$21.95
$19.95

$113.85
$131.70
$239.40

3 Months
6 Months
12 Months

$44.95
$34.95
$24.95

$134.85
$209.70
$299.40

1 Month
3 Months
6 Months

$49.99
$34.99
$24.99

$49.99
$104.97
$149.94

3 Months
6 Months
12 Months

$23.33
$18.33
$12.50

$69.97
$109.97
$149.97

1 Month
3 Months
6 Months

$59.99
$44.99
$29.99

$59.99
$134.97
$179.94

1 Month
6 Months
12 Months

$29.99
$14.99
$9.99

$29.99
$89.94
$119.88

1 Month
3 Months
6 Months

$17.99
$9.99
$6.99

$17.99
$29.97
$41.94

2 Months
4 Months

$17.50
$17.50

$35.00
$70.00

1 Month (for Steam)
12 Months (for Steam)
1 Month (for Oculus)

$9.99
N/A
$9.99

$9.99
$99.99
$9.99

1 Month
3 Months
1 Month (Diamond)

$109.99
$96.66
$274.99

$109.99
$289.99
$274.99

1 Month
3 Months
6 Months
12 Months

$44.99
$29.99
$24.99
$15.99

$44.99
$89.97
$149.94
$191.88

1 Month
3 Months
6 Months

$39.99
$26.66
$19.99

$39.99
$79.98
$119.94
Read More About the Dating App Prices Here!
A Little About Dating App Free Trials
The free trial—a dating app's tasty tapas that lets you sample the main course without committing to the whole entree. Think of it like a first date with the app itself–you get to test the dating waters, swipe through some profiles, and maybe send a flirty message or even two! It's your chance to experience the app's features and get a feel for its user base without pulling out your credit card. And let's be honest, who doesn't love free stuff? So go ahead and take that free trial for a spin. It's the no-strings-attached way to decide if you're ready for a long-term relationship with your new online matchmaker.
Dating App
Free Features
Paid Features

Register an account and create a free profile
Take the 32 Dimensions of Compatibility testing
View the results of your test
Get daily matches
Get detailed breakdowns of why you're compatible with those matches
View members' profiles
Add members to your Favorites List
Send "smiles," "compliments," and "ice breakers" to other members
Adjust your dating preferences and search parameters
Browse matches outside of your preferences
Enjoy Free Communication Weekends

View photos
Unlimited communications
See who viewed your profile
See who added you to favorites
Video Date
What If

Create a dating app account
Design your profile page
Adjust your dating preferences and search filters
Make edits, add, or remove information to/from your profile
Check out member profiles/photos on the Carousel
Send "likes" or "say hi"
Respond to messages sent by paying members
See who's currently online

Unlimited messaging
SmartPicks
Great Dates
Super Send
Views
Zoosk Live
Send Crushes
Unlimited undos

A scientifically supported personality profile
Match suggestions
Upload photos
Receive messages

The Search Tool
Have You Met?
Messaging

Set up your profile
Test out the features
Take the personality questionnaire
Figure out if the app is the right choice for you.

Daily matches
Professional profile coaching
Viewing all the profiles
Seeing your messages and updates on your home Page
Seeing who has viewed your profile

Register an account
Create a profile
Post up to 6 pictures
Adjust search settings and personal dating preferences
View other members' profiles (LookBook)
Read and reply to messages sent by paying members
Get limited daily matches
Send "smiles" to other members

Messaging+
Views
Anonymous browsing
See all photos
Read receipts

Create a profile
View and like others' profiles and photos
Get daily matches
Sending flirts (likes)
Add up to 18 photos to your profile

Unlimited messaging
ConnectMe
Flirts
Tokens
PromoteMe
NotifyMe
Virtual gifts

Register your new account
Create and develop a profile
Enter search parameters into the site filters (Find a date)
View profiles and photos

Unlimited messaging
Daily Matches (1UP)
Free Games

Profile Registration
Dating Profile Creation
Explore and Join Worlds
Build Worlds
Add other members to your friend's list.
Access to VRChat's Merch Store
Ability to send and receive messages.

100 Favorite Avatar Slots
Photo Invites
Parallax Menu Backgrounds
Various "Trust Levels"
Create Custom Avatars
Integrate Particle Effects
Organize and Host Private Rooms

Create an Account
Browse Profiles

Wishlist
User Notes
Private Photos
Search Function
Video Date
Vibes
Profile Highlight (Diamond badge)
Larger Profile Boost for Diamond Members (Attractive Members Dashboard offers increased visibility)

Register an account
Create a profile
Use basic search filters
Search for members
Browse profiles
Send a limited number of likes per day
Get limited matches

Unlimited Likes
Deal Breakers
See who likes you
See your intros
Super Likes
See Prompt Questions answers
Learn More About Dating App Free Trials Here!
Staying Safe on Dating Apps
Look, we are not saying that everyone you encounter online or on a dating app is a shady fraudster—most people are just like you, and they are looking for romantic connections and love. But the camouflage and a sense of being anonymous the internet provides can be a double-edged sword. It is both empowering in terms of the convenience and the ease of making romantic connections, but it can also shelter those with harmful motives.
Catfishing is real, readers–for the blissfully unaware, Catfishing is when someone creates a fake online dating profile to deceive others. They could be after your money, personal info, or sometimes, just the power or pleasure of duping someone.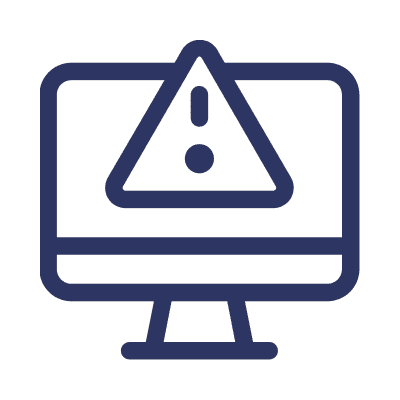 Things to Watch For
Too Good to Be True: If a potential match's profile appears too perfect or if they make immediate and extravagant promises, be on high alert.
Too-Fast Intimacy: Beware of someone who wants to ramp up the relationship very quickly. A red flag is someone who, the instant you match, asks you to switch to an off-app form of chatting, like email or text.
Money Matters: Never, we repeat, never send money to someone you've met online, no matter how sad or compelling their story is.
Vague or Inconsistent Information: If their story keeps changing, or if they avoid answering basic questions, chances are pretty good that something is off.
Look for Mutuals: Check for any social media connections you could have in common and verify the person's identity if possible.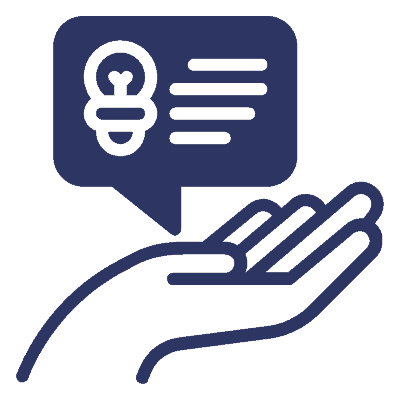 Tips for Staying Safe
Think of these tips as a roadmap to a safer dating app experience–although dating apps have connected millions of happy couples, they also have their dark corners, just like everything else in the world.
Strong, Unique Passwords: If a potential match's profile appears too perfect or if they make immediate and extravagant promises, be on high alert.
Do Your Homework: Before meeting someone, do a little investigating. Search their name online, check out their social media profiles, and even consider a background check. Some higher-end dating apps even partner with sites that perform background checks for you, and others will vet your potential matches—for a price, of course.
Meet in Public: For the first few dates, or until you feel comfortable, always meet in a public place where there are lots of people around.
Tell People Where You Are: Let friends or family members know where you'll be and who you'll be with.
Listen to Your Gut: If something feels wrong, it probably is. Always trust your instincts.
Video Calls First: Before meeting in person, have a video call. This can add an extra layer of security and give you a better sense of the person you're talking to.
Keep Personal Information Personal: Don't share too much too soon. Keep your home address and other personal info to yourself until you feel secure with the person.
By being aware and taking proactive steps, you're not just avoiding potential hazards—you're also empowering yourself to traverse the dating app scene confidently and safely. Check out what the online dating world offers, but always keep these safety guidelines at the forefront of your mind!
Dating and Relationship Advice
Not only do we offer expert, comprehensive, and unbiased dating app reviews, but we also are brimming with dating and relationship advice. Want to know how to set boundaries in a romantic relationship? We can help. Need advice about how to pick the perfect pic for your dating profile? We got you. If it concerns dating and relationships, we've covered it and can help guide you through that crazy lil' thing called love. It's a sometimes bumpy ride filled with trials and tribulations, but it's well worth it when you get to the destination–your romantic destiny.