Our team of experts diligently research and review all of the products and services we recommend. If you buy through our links, we may receive a commission. Learn more here.
Are you looking for a free dating app that has won the hearts of millions of singles around the world? Of course, you are, so we think you should check out OkCupid, a dating app where you can actually message other users for free—a rare occurrence on dating apps) during the trial period (we checked during our OkCupid review)!
From its early roots as a hookup-focused app in 2004, OkCupid has blossomed into a serious matching service with a strong emphasis on member compatibility. This objective review will discuss the benefits of OkCupid's free trial and the paid membership's features. Also, we provide comprehensive guides for both the profile-making and platform-exploring stages of joining the OkCupid dating app.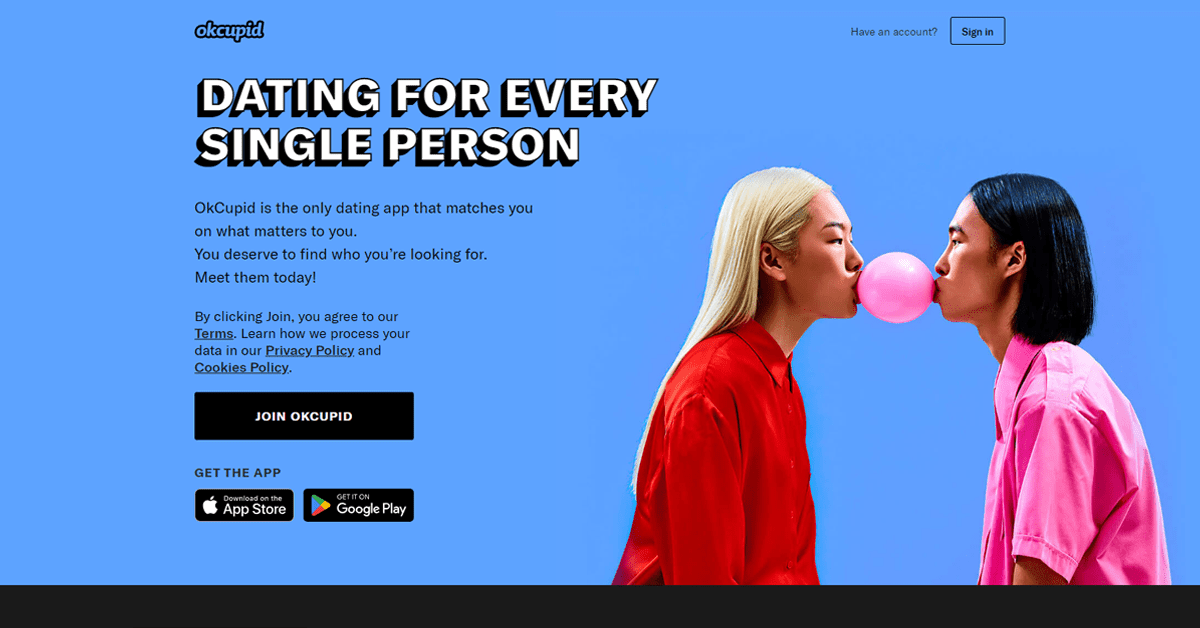 | | |
| --- | --- |
| Sign-Up Time: | 5-10 Minutes |
| Cost: | $19.99 – $39.99 per month |
| Membership Pool: | 10 million |
---
---
Our OkCupid App Overall Rating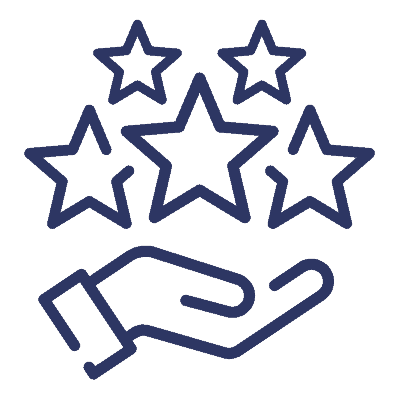 Overall Rating

OkCupid is coming in with an overall score of 4.0 out of 5!
Our review aims to bring you an as accurate and honest picture of the OkCupid dating app that's possible. In this OkCupid review, we use our 6-point rating process for scoring this dating app. Each category gets its score, and we've taken an average to get to the overall OkCupid rating.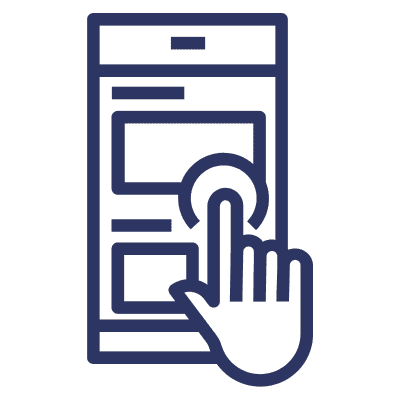 Ease of Use

We found OkCupid to be one of the most user-friendly dating apps available. Finding suitable singles that meet your search parameters and dating interests is simple. Making changes to your account's settings is easy, and all your interactions are in one convenient location. Every aspect of the OkCupid dating app encourages usage!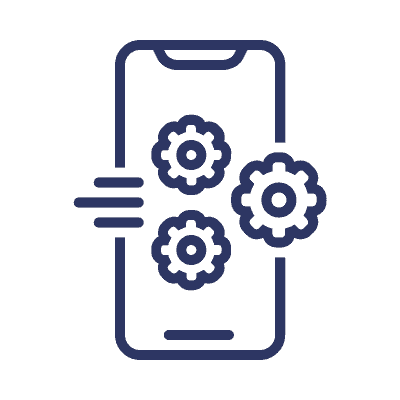 Features

The ability to communicate with other members throughout the trial period was a great perk. Several useful extras, such as premium messaging, daily automatic boosts, and far more refined search filters, were also available to paying customers.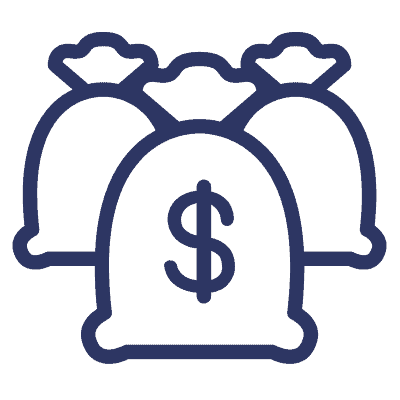 Cost


You can get a lot out of OkCupid for free—they even have free messaging, a rarity indeed—but we think the paid plans are worth it since they unlock even more features, including knowing who saw your profile and how many times, unlimited likes, three super likes per day, priority texting, and much more.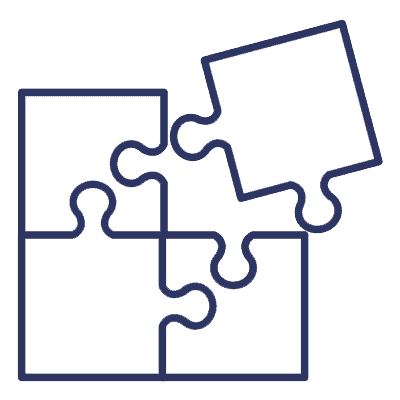 Match Quality


OkCupid's straightforward personality test and compatibility based on the user's dating interests and bio information struck a chord with us as an effective method of facilitating romantic encounters. We like that you could narrow down your matches based on a variety of factors, including how recently they joined, how near they are geographically, and how many super likes they threw your way!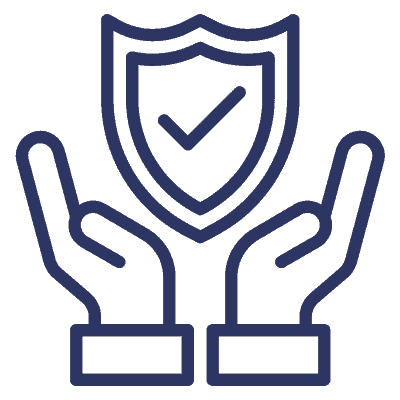 Safety and Security


OkCupid has a history of data breaches, some of which resulted in compromising users' personally identifiable information. While they have taken steps to shore up the safety and security of the dating app, we still think it's relevant to users considering joining the dating platform.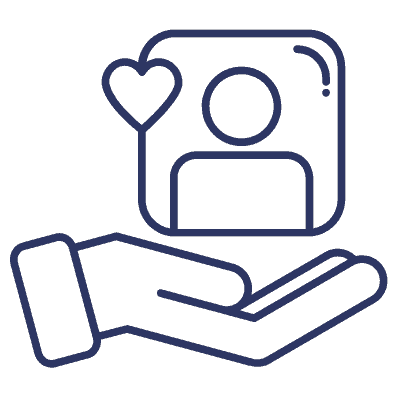 Customer Service


Not gonna lie, but OkCupid's customer support left a lot to be desired. There is no way for you to speak with a representative of the customer service department in a timely manner. They do have this: If you go to the "support" link in the OkCupid footer, you can visit the site's help center. Customers can use the question-and-answer search box to get answers to their concerns. Customer issues can be addressed by clicking on the relevant links to articles and frequently asked questions.
Overview of OkCupid
We dug into OkCupid's history to gain a sense of the platform and discovered that it was launched in 2004 and boasts an impressive 10 million active members. A larger number of users are males (67%), and the average age ranges from 29 to 42. Although the average user age is older than on other dating apps, OkCupid still attracts those seeking casual hookups and committed partnerships.
OkCupid Fast Facts
Year Founded: 2004
Total Members: 10 million
Average Age: 29-42 years
Gender Ratio: 67% men to 33% women
Only OkCupid uses a matching algorithm based on thousands of questions to determine compatible daters. Everything from politics and global warming to cilantro and music is up for discussion!
Premium Membership Subscriptions and Prices
All three primary OkCupid membership packages provide the same service and access to all the app's features. You can choose from a 1, 3, or 6-month subscription, and that's the only meaningful difference among the three options. Above, you can see a table detailing the monthly fees associated with each membership level.
⠀1-Month Membership
1 Month
$39.99
---
Price Per Month: $39.99
Total Membership Cost: $39.99
---
All Standard Features
Every Plan Has the Same Premium Features
3-Month Membership
3 Months
$26.66
---
Price Per Month: $26.66
Total Membership Cost: $79.98
---
All Standard Features
Every Plan Has the Same Premium Features
6-Month Membership
6 Months
$19.99
---
Price Per Month: $19.99
Total Membership Cost: $119.94
---
All Standard Features
Every Plan Has the Same Premium Features
OkCupid is one of the only dating sites that will allow you to pay off the total price of the membership in up to four monthly installments. Most require the entire payment upfront.
Free Trial and Premium Features
When a new member signs up for OkCupid and creates a profile, they automatically begin a "free trial," but this is simply the default setting. OkCupid stands out compared to other dating apps since it allows new users to chat with other members for free. However, there are some useful features that free trial users will not have access to until they invest in the paid membership.
The free trial version of OkCupid, especially with its messaging features, is a great place to meet potential dates. However, remember that you must like someone before you can begin communicating with them.
Standard (Free) Features
Register an account
Create a profile
Use basic search filters
Search for members
Browse profiles
Send a limited number of likes per day
Get limited matches from OkCupid
Premium Membership Features
Unlimited Likes
Because OkCupid uses a system of mutual matching, you're only shown profiles from other individuals who have shown an interest in you. With a premium subscription, you can "like" as many profiles as you'd like in the hopes of finding your perfect mate.
Deal Breakers
The "deal breakers" feature on OkCupid allows users to identify characteristics of a possible match that are non-negotiable for them. You should pay for a premium membership level if you don't want to be shown possible matches who drink or smoke.
See Who Likes You
Before returning the favor, we always want to check who liked us. Without this option, the only way to see who likes your profile is if you like theirs. With this feature, you can see who is interested in you and potentially concentrate on those who want to interact with you.
See Your Intros
OkCupid's button beneath profile pictures lets users write quick comments. This feature adds to swiping by providing more opportunities to connect potential matches. "Intros" are only available to paid members.
Super Likes
Use "Super Like" if you really like someone and want them to see it immediately. It's a "like" with more punch and will appear at the top of the intended's likes.
See Prompt Questions Answers
OkCupid features in-app questions. Most dating apps need you to answer questions to view other users' replies. But not OkCupid. This tool lets you see others' answers without participating. Crafty–we love this feature!
Do OkCupid Memberships Renew Automatically?
Once an OkCupid premium membership has expired, it will automatically renew. Your subscription must be canceled at least 24 hours before it expires. If you have substantial time remaining on your plan and cancel auto-renewal, you will have full access to OkCupid until the end of your membership period. At the end of the membership, there will be no automatic renewal.
There are a few different ways to cancel a subscription to stop being automatically charged for the service. If you want the option turned off, you can let customer support know, or you can go into your account's settings and disable the auto-renewal function by switching the auto-renewal feature to "off."
Should You Join OkCupid?
OkCupid is the best option if you're searching for a dating app with plenty of advanced features and a dedication to progressive politics (like the site's new pro-choice profile symbol).
Additionally, OkCupid is unusual among dating apps because it provides access to most of its features for free during a trial period. However, when the trial expires, many additional features and upgrades become available for a cost. To help you decide whether or not to join OkCupid, we've compiled a summary of its pros and cons for a quick perusal.
Reasons to Join
Maybe you've debated whether to download the OkCupid dating app. Read on to discover the best reasons for joining this popular dating app and why you may want to hold off on signing up with OkCupid. Taking into account these details might help you determine whether OkCupid is the right dating app for you!
Big Active User Base
OkCupid has a massive active user base of 10 million strong. Many people are looking for love, and the bigger the base, the better for users looking to find compatible matches.
Swipe Feature
We love the swipe feature, and we are not alone, which is why it's such a popular tool on so many dating apps! We have to thank Tinder for this one–they were the first, and due to its success, many other dating apps have integrated this swipe-style dating into their platforms.
Great Matchmaking
OkCupid uses comprehensive personality tests in addition to powerful search filters to locate eligible individuals for users.
Gender Equality
OkCupid is quite progressive and accommodates a wide range of sexual orientations and gender identities, now totaling 20.
Reasons Not to Join
Now that we have identified the reasons to join OkCupid, we wouldn't be doing our due diligence if we left out the potential reasons not to join the dating app.
Uneven Gender Ratio
The gender ratio on OkCupid is very imbalanced, with 67% males to 33% women. While this may be great for anyone seeking a male partner, it leaves much to be desired for those looking to date compatible women.
Customer Support Is Lacking
When it comes to customer support, there are better dating apps available. OkCupid's sole customer care and support resource for its users is a FAQ page. There are no simple ways to contact support or speak with a live person. As problems or issues arise, members have to resolve them on their own.
Older Demographic
OkCupid users are often between the ages of 32 and 40, which isn't a bad thing! You just need to be aware that if you are looking to date younger people, they aren't joining OkCupid in droves.
Fake Profiles
Look, there will be fake profiles on almost every dating app, but there seem to be quite a few more on OkCupid, despite the verification and screening processes.
The Sign-up Process
As with all our dating site reviews, we created an OkCupid account to explore the features and browse the app's profiles. We will guide you through making an OkCupid profile in a mere 5-10 minutes!
To avoid confusion, we'll talk you through making an OkCupid account using a web browser. If you're using the mobile app, the steps would be different but just as easy! OkCupid's signup process has 10 simple steps that are listed below.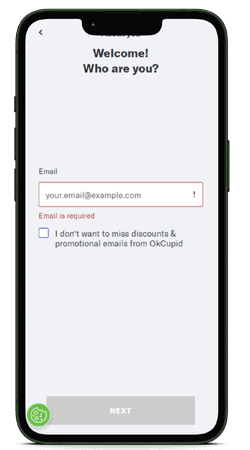 Step 1: Go to OkCupid.com
Using a web browser on a mobile device or desktop computer is required to sign up for an account on OkCupid. Go to OkCupid.com and select the "Join OkCupid" tab on the homepage, and you'll be on your way.
You'll be asked for your email address and to make a new password.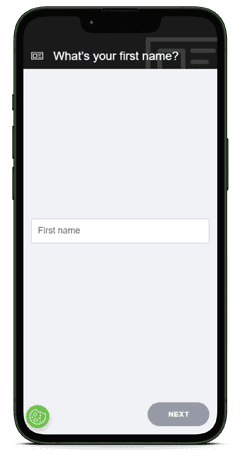 Step 2: Enter Your Basic Info
Follow that up with your first name, birth date, and current location.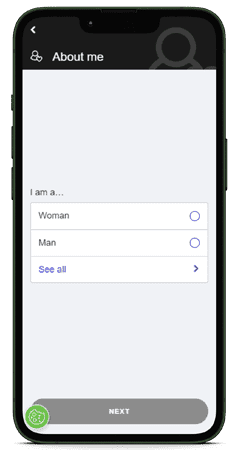 Step 3: Enter your Gender and Specify Who You are Looking to Meet
In the first section, you'll be asked to choose your gender; in the second, you'll be presented with a second set of identities to pick from.
You'll next be asked to specify the gender(s) of the potential suitor(s) you're interested in meeting. All of these options are open to people of all sexual orientations and gender identities and include a diverse spectrum of men and women.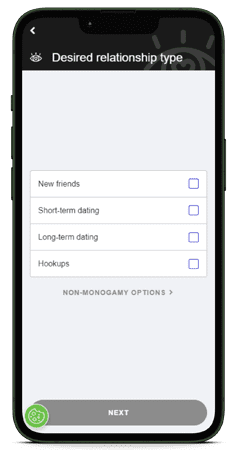 Step 4: Desired Relationship
At this stage, you'll be asked to select the reason(s) you want to use the OkCupid dating app. You should expect the site's matching algorithm to make every effort to introduce you to like-minded folks looking for a committed relationship.
A certain age range may be selected if that is what you are looking for. Any member of the general public over the age of 18 is welcome to use the OkCupid dating app.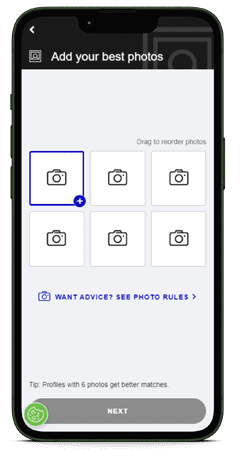 Step 5: Upload Your Photos
When you join OkCupid for the first time as a free user, you will only be able to add six photos to your profile. Additional pics can be added for a fee by upgrading to a premium membership. When first signing up, OkCupid users are encouraged to upload a total of six photos in an effort to spark the attention of other users.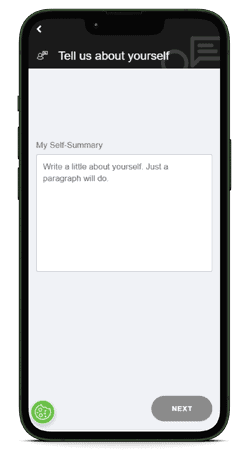 Step 6: Write a Short Summary of Yourself
Your next step is to write a short introduction that serves as a brief summary of who you are. You have complete control over how much detail—or simplicity—is included in your online profile and how it is displayed to the general public. It's a great opportunity to stand out from the crowd and demonstrate who you are beyond the limits of a standard profile.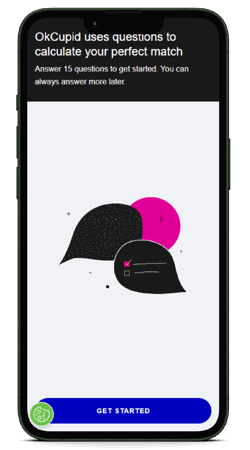 Step 7: Answer Questions
Matches on OkCupid are determined by your responses to 15 quick questions. You're free to answer any, all, or none of the questions; however, the more you fill out, the more compatible your matches will be. If you're curious, we've included a few examples of the questions as well as the complete list below the images.
Questions
Do you think it's important to have an emotional connection before a physical one?
About how long do you want your next relationship to last?
Which word describes you better?
How important is religion/God in your life?
Are you ready to settle down and get married right now?
Do you enjoy discussing politics?
Would you date someone who was in considerable debt?
Is an astrological sign at all critical in a match?
Which best describes your political beliefs?
Could you date someone who is really messy?
Would you rather be normal or weird?
Are you currently employed?
Would you rather kiss in Paris or in a tent in the woods?
Are you Pro-Choice?
Do you like scary movies?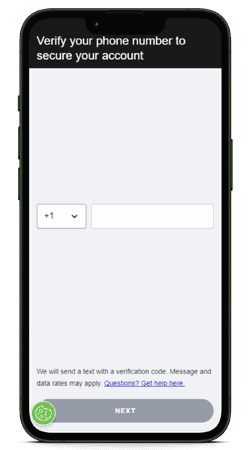 Step 8: Verify your Phone Number
Your phone number must be verified before you can finish creating an OkCupid profile. Enter the verification code that you get via text message from OkCupid into the appropriate field.
You can now access your new OkCupid profile after providing the confirmation code.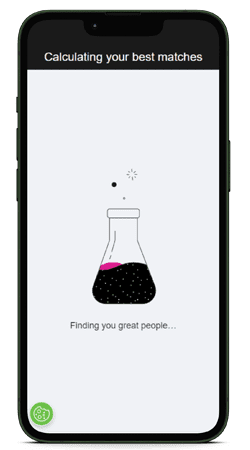 Step 9: Start Matching
Once your profile is created, the "discover" option will be instantly enabled. Discover the day's best recommendations and compatible profiles tailored specifically to you!
Alternatives to OkCupid
We totally appreciate that some people have their hearts set on other online dating apps and that OkCupid isn't for them. An ideal dating service for one individual will probably be a complete waste of time for another. If you're looking for an alternative dating app, we've compiled a list of some of the best ones.
Dating App
Key Facts
Free Trial
eHarmony

Number of Users: 16+ million
Gender Ratio: 48% men to 52% women
Best For: All singles who want a serious relationship
Pricing: Begins at $35.90 per month

Start Your Free Trial!
Elite Singles

Number of Users: 2+ million
Gender Ratio: 44% men to 56% women
Best For: Highly educated and successful singles
Pricing: Begins at $31.95 per month

Start Your Free Trial!
JDate

Number of Users: 240,000+
Gender Ratio: 47% men to 53% women
Best For: Jewish singles looking for dates and serious, committed relationships
Pricing: Begins at $29.99 per month

Start Your Free Trial!
Zoosk

Number of Users: 40 million
Gender Ratio: 47% men to 53% women
Best For: All singles – Flirting, finding love, and getting dates
Pricing: Begins at $12.50 per month

Start Your Free Trial!
Bumble

Number of Users: 11+ million
Gender Ratio: 57% men to 43% women
Best For: All singles seeking relationships, casual dating, or friendships
Pricing: Begins at $16.99 per month

Start Your Free Trial!
Frequently Asked Questions
In case there was anything unclear in our OkCupid review, here are the most frequently asked questions (FAQs) we receive about the dating app.
OkCupid is a solid option if you want a free online dating app. A free trial includes daily matches, the ability to send and receive messages and likes, and access to the full array of the site's features. However, if you're serious about meeting people and making dating a regular part of your life, you should sign up for a premium membership plan.
Is OkCupid a Safe Dating App?
Like with any dating app, it's important for members to practice caution while communicating with other users. People using the internet must always be on guard against scammers.

However, Cupid Media, OkCupid's parent business, was hacked in 2013, and 42 million user credentials were exposed across all of the online dating apps it controlled. Though they have taken extra precautions after the incident, people should still be aware of it.
How Much Are Paid Memberships?
There are three different paid membership tiers available on OKCupid. One month costs $39.99, three months costs $26.66 ($77.98 total), and six months costs $19.99 ($119.94 total).
How Can I Search for Singles on OkCupid?
OkCupid's user database can be searched in a variety of ways, including by location, by the number of likes a profile had received, by when it was last updated, and by how many users are now online. To narrow your search results, you can look for people who have "super-liked" your profile or who match your interests.
Does OkCupid Have a Mobile App?
Of course, it does! In addition to accessing the website through a mobile or desktop web browser, users can now download an OkCupid app from either the Google Play Store or the Apple App Store.
What Are 'Cupid's Picks?'
Every day, OkCupid introduces a fresh batch of like-minded individuals to its free trial users and paid subscribers. The "Cupid's Picks" feature considers the user's personality test scores, profile information, and dating preferences to recommend potential matches.
Does OkCupid Offer Refunds?
Except where noted, all sales are final. There is a unique set of regulations for the states of Arizona, California, Connecticut, Illinois, Iowa, Minnesota, New York, North Carolina, Ohio, Rhode Island, and Wisconsin, as well as the European Union (EU).
Can I Find Serious Relationships on OkCupid?
Yes, they do! When discovering individuals with whom you can build meaningful relationships over the long term, OkCupid delivers. It's very similar to dating apps like Match.com, which put users in charge of their romantic lives by connecting them with like-minded individuals.