Dating apps have built up virtual tents in the online market of love and connection, each with its own distinctive approach to pairing up potential partners. The promise of "free trials" stands out like a sparkling gem among all these possibilities, enticing would-be suitors with the promise of "free love." The relationship between commercial strategy and human psychology is fascinating, and the free trials are far more than just marketing gimmicks.
So what are the dating apps with free trials, how long do they last, and what else do you need to know before deciding whether to sign up for one? A lot, actually! You have to read the fine print, and we are going to help you navigate the best dating apps with free trials.
Top 7 Dating App Free Trials
For a quick snapshot of the 7 dating app free trials we cover on this page, check out the table below for the basic details about each one!
Dating App
Key Facts
Free Trial

Best For: Finding serious relationships marked by commitment and compatibility
Popular with Ages: 25-34 years
Free Trial Length: 1 week
Pricing: Begins at $35.90 per month

Start Your eharmony Free Trial!

Best For: Casual relationships like flirting, finding love, and getting dates
Popular with Ages: 24-35 years
Free Trial Length: 30 days
Pricing: Begins at $10.00 per month

Start Your Zoosk Free Trial!

Best For: Relationships with highly educated, professional singles
Popular with Ages: 30-55 years
Free Trial Length: 3 days
Pricing: Begins at $19.95 per month

Start Your Elite Singles Free Trial!

Best For: Finding meaningful relationships with singles over 50
Popular with Ages: 50 and over
Free Trial Length: 3 days
Pricing: Begins at $24.95 per month

Start Your SilverSingles Free Trial!

Best For: Christian dating and relationships that lead to marriage
Popular with Ages: 36-50 years
Free Trial Length: Freemium plan
Pricing: Begins at $14.99 per month

Start Your Christian Mingle Free Trial!

Best For: Finding love and serious, long-term relationships with singles from all over the world
Popular with Ages: 33-39 years
Free Trial Length: Freemium plan
Pricing: Begins at $0.13 per credit

Start Your Dating.com Free Trial!

Best For: Social networking, dating, joining groups with singles who share hobbies and interests
Popular with Ages: 25-34 years
Free Trial Length: 1 month
Pricing: Begins at $16.49 per month

Start Your Meetup Free Trial!
As you can see from the table above, some dating apps with free trials give you a good amount of time to get acquainted with the platform, while others are shorter in length; and some don't have a traditional "free trial," but operate on the "freemium" plan, which means you can use the service and a few of its features for free without ever having to pay for an upgraded membership.
What Are Dating App Free Trials?
Free trials are basically the dating app's invitations to "Come in, look around, and get a feel for the place. If you're interested, your blood pressure rising at the sight of the matches, or your mind is engaged, then you may want to stay." It's a win-win. The users can try out the platform's benefits without having to spend money right away.
On the other hand, dating apps can show off their best features, creating a feeling of eagerness that beats any form of advertising, and free trials have their own psychology. They often play on the FOMO (human fear of missing out). The countdown attached to dating apps with free trials means you are swiping, messaging, and engaging at a pace you might not otherwise use in your dating life.
Don't panic at the ticking clock of the free trial countdown; there are upsides! The time crunch demands that you act, that you reach out, that you engage.
You have to make choices, to filter through options, and maybe even to get out of your comfort zone. And who knows? When the clock runs out, and the free trial gates begin to shut squeakily, you might find that you're not ready to leave, that your quick stint in dating app land has offered you something you've been missing—be it a genuine connection, confirming your dating goals, or simply the verification that one particular dating app has what you're searching for in your search for love!
Dating app free trials are far more than sneak peeks; they are a small scale of what modern dating has become—fast-paced, sometimes instantaneous, yet potentially meaningful. They are a trial in the truest sense of the word, a test of both the app's capability and your own willingness to set out on new romantic adventures.
Free Trial Lengths
The length of dating app free trials can vary widely depending on the platform and their marketing strategies. Here are some common time frames:
3-Day Trial: Short but sweet, this trial aims for a quick introduction to the platform's features.
7-Day Trial: A week-long trial gives users more time to explore and engage.
14-Day Trial: This two-week option is less common but provides plenty of time to use the app's features.
30-Day Trial: Rare but incredibly generous, a month-long trial allows you to vet the dating app thoroughly.
Limited-Time Promotions and Discounts: Occasionally, dating apps run special promotions offering free trials for variable lengths of time, sometimes tied to holidays or other events.
Feature-Limited Trials: Some apps offer an indefinite "free" version with limited features, encouraging you to upgrade for full access.
Remember, these trial periods often come with specific conditions, such as requiring you to input payment information that will be automatically charged when the trial ends unless you cancel in time. Always read the terms carefully before signing up.
Free Trial vs. Freemium Memberships
Free trials and freemium memberships are two distinct approaches dating apps use to attract users, and each comes with its own set of advantages and limitations.
Free Trials:
Time-Limited: Free trials usually offer complete access to all the app's features but only for a limited period, such as 3, 7, or 14 days.
Full Experience: During the trial, you get a taste of all the features, including premium ones that free users can't access. This often includes better match algorithms, no ads, and more.
Automatic Renewal: Most free trials require you to input payment details upfront and will automatically start billing you for a paid subscription once the trial ends unless you cancel in time.
Urgency: A countdown can prompt users to engage more actively, increasing the chances of making a connection quickly.
Freemium Membership:
No Time Limit: The basic features are free forever, but advanced features require a paid subscription.
Limited Features: Free users generally have access to basic functionalities like profile creation, basic matching, and limited messaging.
Upselling: The idea is to get you hooked on the free features with the hope that you'll eventually want to upgrade to a paid plan for more advanced features like unlimited messaging, profile boosts, or ad-free browsing.
No Pressure: Since there's no time limit, users can take their time to explore the app, although they might hit walls that prompt them to consider upgrading.
Comparison:
Commitment: Free trials are for those who are ready to commit but want to 'try before they buy,' while freemium is for those who are more tentative about diving into the dating pool.
Accessibility: Freemium allows for ongoing, low-stakes participation. Free trials offer a short, high-intensity experience, ideal for proactive users who know what they want.
User Engagement: Free trials often lead to higher engagement due to the time limit, while freemium models may have more passive users since there's no urgency to upgrade.
Cost: Both models aim to convert you into a paying customer but go about it in different ways. Free trials give you a taste of the 'premium life,' compelling you to keep it, while freemium models bet on what you want more than the basics as you engage more deeply with the app.
Each approach caters to different user needs and levels of readiness for the dating app experience. Choose based on your comfort level, what features you value, and how quickly you want to make connections!
Is a Paid Dating App Membership Worth It?
Whether the price of a paid dating app membership is "worth it" varies from person to person, depending on various factors such as individual needs, expectations, and experiences. Keep reading for a breakdown of what you get with a free membership vs. a paid membership with each dating app.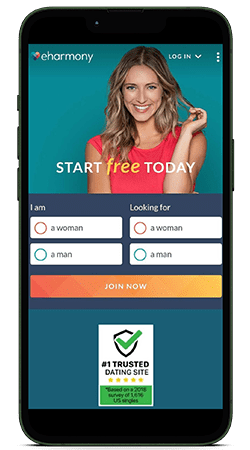 eharmony Paid Features
Unlock Photos: You can see the images of people who appear in your daily match suggestions by subscribing to a premium membership–you can see what your matches look like.
Unlimited Messaging: You can now interact or chat with people from your daily match suggestions if you're a paid member–you're no longer limited to sending just "smiles" or "compliments." You can truly communicate with the matches that eHarmony suggests.
See Who Viewed Your Profile: Premium members can see who has viewed your profile because you have a premium subscription. Once you become a member, your ability to track what is happening in the app goes way up.
Access to Who Added You to Favorites: You can also see who has put you on their 'Favorites' List.
Video Dates: Another advantage of being a premium member is being able to chat face-to-face with your matches via Video Date!
'What If' Feature: Using this feature, you can connect with singles not part of your regular matches. Every day, eharmony offers 30 wildcard matches and singles that could have a few preferences that are a little different from yours but might prove promising.
eharmony Free Features
Sign up for an account and create a free profile
Take the 32 Dimensions of Compatibility testing
See the results of your test
Receive daily matches
Receive detailed breakdowns of why you're compatible with those matches
Browse and view members' profiles
Add members to your Favorites List
Send "smiles," "compliments," and "ice breakers" to other members
Adjust your dating preferences and search parameters
Search for matches outside of your preferences
Take Advantage of Free Communication Weekends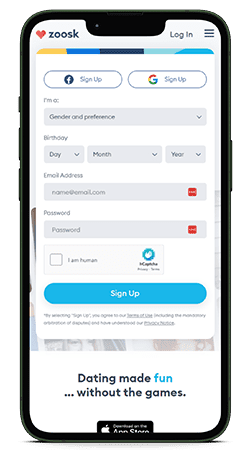 Zoosk Paid Features
Unlimited Messaging: Members can enjoy unlimited messaging with all members–even free trial users on the app. This feature is one of the best perks of a paid membership plan: the ability to talk and chat with anyone you wish on Zoosk.
SmartPicks: SmartPicks are generated using the results of your Carousel preferences. Once Zooks has determined your "type," the matching algorithm uses this info to develop high-quality daily matches that are more suited to your tastes than the Carousel suggestions.
Great Dates: This feature allows Zoosk members to use video chat to get to know other members better. If you're not so sure about someone you met, you can go on a Great Date and chat with them face-to-face (or screen-to-screen).
Super Send: Premium Zoosk members can send out a mass icebreaker to members all at once. This feature means users can cover a lot of dating grounds all at once to get good leads for a date or compatible match!
Views: With a Zoosk premium membership plan, users can see which members viewed their profiles. The only way they cannot see who has viewed them is if that member is using anonymous browsing.
Zoosk Free Features
Register a Zoosk dating app account
Create and build out your dating profile
Tweak your dating preferences and search filters
Make edits, add, or remove information to/from your profile
See member profiles/photos on the Carousel
Send "likes" or "say hi"
Respond to messages sent by paying members
See who's currently online at Zoosk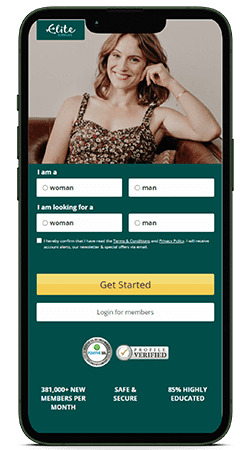 Elite Singles Paid Features
The Search Tool: Elite Singles doesn't offer a search tool; it's not how they roll. They have a tendency to guide you towards matches that align with your preferences and their ultimate goal is to provide personalized matches for you, rather than making you sort through thousands of options. You do, however, have the option to browse through people who meet your dating preferences.
Have You Met?: The "Have you met?" feature allows you to swipe left or right to indicate your preference for a match. It's not exactly a swipe, but rather you click either an X or a smiley face.
Unlimited Communication: Initiating contact does not require a mutual match beforehand–reaching out and messaging someone you find attractive is a straightforward process! Just send them a message communicating your interest. Like other swipe-based dating apps, both you and your potential match will receive a notification when a match occurs.
Elite Singles Free Features
A personality profile backed by science
Match recommendations
Upload pictures
Read messages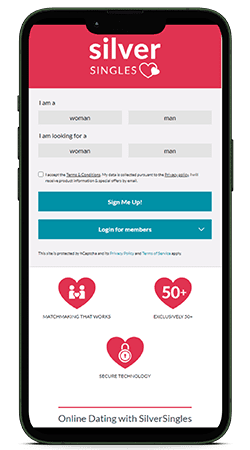 SilverSingles Paid Features
Daily Match Recommendations: Every morning, the SilverSingles team will send a selection of daily matches to your home page for you to choose from. The matches are generated by considering personal preferences, age, location, and other factors. Not only can you explore other singles in your area, but these personalized matches also make finding love an easy task!
Professional Dating Profile Coaching: This service focuses on enhancing and optimizing individuals' professional profiles–users can get guidance and support in crafting a compelling and effective dating profile.
Ability to See All Dating Profiles: While a free membership allows for some exploration, a premium membership is required to view everyone on your home page. Although it may be considered a basic perk of the program, it greatly streamlines the process of finding a date.
Personal Homepage Notifications: SilverSingles will show you info about your messages and when someone likes you on your home page so that you don't have to go looking for it. This is another way in which SilverSingles caters to the older population and streamlines the process of finding a romantic partner online.
Know Who Has Viewed Your Dating Profile: SilverSingles' premium membership understands that there's no need to be covert when using a dating app–with a premium membership, you can monitor the number of views your profile has received and see exactly who is interested in you.
SilverSingles Free Features
Create a dating profile
Try out the premium features
Take the personality questionnaire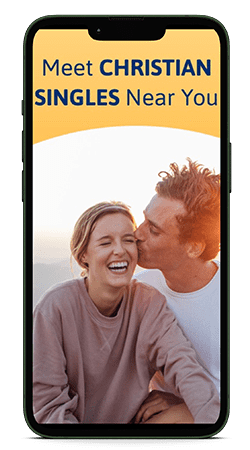 Christian Mingle Paid Features
Messaging+: Christian Mingle premium members enjoy unlimited chat and messaging features, allowing them to connect and interact with other members through the app.
Profile Views: As a paid member of Christian Mingle, you can access the profiles of other users who have liked or seen your own.
Anonymous Browsing: Members who have paid for a subscription can browse through the profiles of other members while staying anonymous–this feature lets members view profiles with full anonymity–the members whose profiles are being viewed are not notified when someone looks at their pics or bios.
View All Photos: As a member with a "free trial" membership, you can only access a restricted amount of member photos. All that changes once you upgrade to a membership plan–you get access to images of all other members.
Read Receipts: This feature allows the sender of a message to know when the recipient has opened and read their message.
Christian Mingle Free Features
Sign up for a Christian Mingle account
Create a dating profile
Upload up to 6 pictures
Tweak search settings and personal dating preferences
See other members' profiles (LookBook)
Read and reply to messages sent by paying members
Receive limited daily matches
Send "smiles" to other members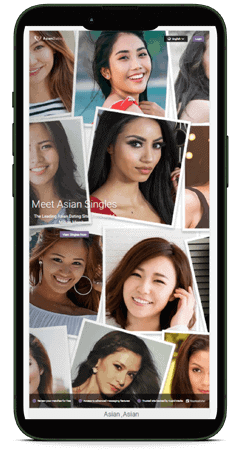 Dating.com Paid Features
Unlimited Chatting: Free users can send a limited number of messages to potential matches, but they won't be able to see their matches' replies until they pay to unlock their communications. Premium Members of Dating.com can have endless chats if they purchase credits.
Send Virtual Presents to Potential Partners: From the Dating.com shop, members can choose a digital present for a potential match. Online presents can be anything from a virtual rose arrangement to a virtual diamond clutch to a virtual pet.
Send Smiles or Winks: Premium members can interact with their matches through emoji flirting by spending credits.
"Let's Mingle": This mass message is sent to a big list of matches–it saves members time to write out unique messages tailored to each potential partner, as it helps to cast a wide net and see who is interested.
Video Chats: Premium members (those using credits) can chat face-to-face with their matches using the video chatting system at Dating.com.
Member Streams: Premium members of Dating.com post streams to the app showcasing their personality, talents, or fun skills. Premium members can use credits to view these members' streams to learn more about their matches.<
Dating.com Free Features
Sign up for an Account
Create and Build a Dating Profile
Adjust Search Filters
Basic Matching
See Profiles and Photos
Send Emails and Chats (Limited)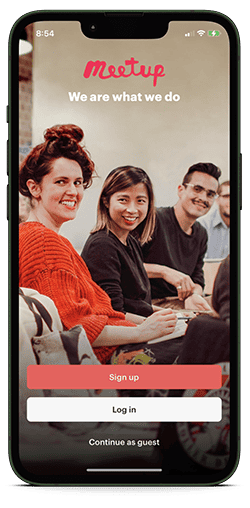 Meetup Paid Features
Make Email Lists: One fun (and useful) feature of Meetup Pro is being able to collect guest email information. If you want to ensure everyone in your group receives information about your group, this is an excellent way to do it.
Prioritized Customer Support: Meetup's Member+ members get priority access to the company's Community Support team for any possible issues.
Access to MailChimp: If you're already using a customer relationship management system, you can import your subscriber list into MailChimp and start sending out newsletters and tailored emails immediately.
Personalized Registration Form: Premium Meetup users can access additional information on event participants by viewing the registration forms they complete before each event.
Customized Icons for the Meetup App: An additional perk of upgrading to Member+ is replacing the Meetup app icon on your home screen with an icon of your own design.
Get Early Access to Upcoming Features: Another benefit of being a premium member is tapping into the efforts of other engaged community members to help you quickly connect with like-minded individuals through the Member+ badge.
Meetup Free Features
Register for a Meetup account
Create a profile
Add details and photos to a Meetup profile
Create up to 20 groups
Add info and images for your group events
Search for events
View details and images of other groups and events
Join other Meetup groups
Message with other users of the Meetup app
The worth of a premium membership to a dating app comes down to personal preferences. Purchasing the premium version might be beneficial if the extra features dramatically improve your experience and your budget allows it. A free or freemium model may be the greatest option, though, if you only need the most fundamental capabilities.
What Happens at the End of My Free Trial?
At the end of a free trial on a dating app, several things can happen, depending on the terms and conditions of the specific service.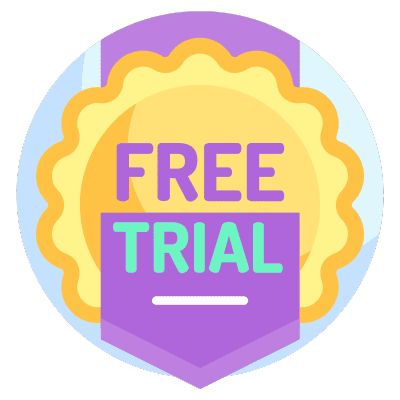 Option to Upgrade to a Paid Membership: Once your free trial period expires, you'll usually receive a notification, either within the app or via email, encouraging you to sign up for a paid membership. This is the dating app saying, "We hope you enjoyed your experience; now, let's make it official."
Payment Information Required Upfront: Most free trials require entering your payment information before starting the trial. This will streamline the transition from the free trial to a paid membership, should you decide to continue.
Auto-Renewal and Automatic Charging: In many cases, if you've provided payment details and do not cancel your trial before it ends, the service will automatically charge your card and enroll you in their paid subscription plan. This auto-renewal feature is often clearly stated but can be easily overlooked, leading to unexpected charges.
Features Become Restricted: If you choose not to transition to a paid membership, you'll usually lose access to the premium features available during the free trial. You might be reverted to a free or "freemium" version of the service with limited capabilities, like restricted messaging or fewer daily matches.
Dating Profile Status: Depending on the service, failing to upgrade might also mean your profile becomes less visible, affecting the number of new people you can meet. In some extreme cases, your account may be disabled until you choose to subscribe, although this is less common.
Cancellation Policy: It's crucial to be aware of the cancellation policy. Some services require you to cancel well before the trial period ends to avoid being charged. Others might offer a grace period, but this is not guaranteed.
Check the Fine Print: Read the terms and conditions before starting a free trial–know when and how to cancel, and set reminders for yourself if you're not planning to continue with a paid membership so you don't end up paying for something that you aren't using!
FAQ
You are now in the know about all things dating apps with free trials have to offer if you want to test one or two out without committing to a paid membership. There is a lot of info above, so if you don't want to go scrolling up and down to find an answer to one of your concerns, we put together a handy list of the most frequently asked questions we get from our readers regarding dating apps with free trials. Check them out below!
How Can I Sign Up for a Free Dating App Trial?
The first step is to open the dating app you're interested in trying out–you can do this via its homepage, or if they have a mobile app, you can download and install it to your smartphone or mobile device!

You can then either sign up for a premium membership or a free trial account directly from the website or app. If the app has a "free trial" link, simply click on that to create an account and then build a dating profile.
Can I Try Multiple Dating App Free Trials at the Same Time?
Not only can you, but you SHOULD. Feel them all out for their match quality, features, messaging capabilities, etc. The best way to find out which one will meet what you are looking for is to read the reviews and sample them all!

Just be careful you don't accidentally upgrade to a premium membership on several dating apps at one time; some of the dating apps with free trials require you to give your credit card info before the free trial goes into effect, and we don't want you to get a financial shock because we told you to try them all out! Read the terms and be sure to know when you have to cancel before a platform automatically upgrades you after a free trial ends.
How Long Will a Dating App Free Trial Last?
The free trial lengths will vary from app to app. In many cases, free trials for dating apps do not have any time restrictions–those are the "freemium" plans.

To learn more about a dating app's free trial period, check out the table above for each dating app's free trial duration and double-check on the dating app's website.
Can I Use Dating Apps with Free Trials without a Credit Card?
With some free trials, there's no need to enter any payment information when you are signing up, but some do require a valid payment method to unlock a free trial. With those, all you have to do is cancel before the trial period ends, and you will not be billed.
Can I Really Meet Someone Special During a Dating App Free Trial?
Of course, you can! Do you know how many people have never paid a cent for a dating app and just made use of "freemium" plans and have met their long-term partners? Millions.

While some dating apps are of no use without upgrading to a premium subscription, others let you message and make use of other features that allow you to chat and interact in a meaningful way with compatible singles. It all depends on what you are searching for and how quickly you want to find it–or them!
Does It Take Long to Sign Up for Dating Apps with Free Trials?
In most cases, it'll take 5-10 minutes to register and create a dating profile on the platforms listed above, with some exceptions: eharmony, Elite Singles, and Christian Mingle. The registration on those three dating apps is longer due to the in-depth personality assessments and questionnaires new members have to take since they are focused on fostering long-term, serious romantic relationships.
Why Do Dating Apps with Free Trials Have Different Lengths?
Honestly? We aren't quite sure how dating apps with free trials choose how long the plans last, but we can assume they have an entire marketing and business team that makes those decisions.

Some are more generous with the time periods, like those offering a full 30-day free trial, while others only give users a quick 3-day sampling. It all depends on the business model and the dating app; it's above our pay grade, and we just report on what's available to our readers!
Which Dating Apps with Free Trials Are the Best?
Aw, you can't ask us to play favorites! Every dating app we listed is unique in its own way, and each comes with its own set of advantages. That being said, we can tell you which ones are the best for certain demographics and dating goals:

eharmony: Best for finding serious relationships marked by commitment and compatibility
Zoosk: Best for casual relationships like flirting, finding love, and getting dates
Elite Singles: Best for relationships with highly educated, professional singles
SilverSingles: Best for finding meaningful relationships with singles over 50
Christian Mingle: Best for Christian dating and relationships that lead to marriage
Dating.com: Best for finding love and serious, long-term relationships with singles from all over the world
Meetup: Best for social networking, dating, and joining groups with singles who share hobbies and interests