Our team of experts diligently research and review all of the products and services we recommend. If you buy through our links, we may receive a commission. Learn more here.
Seeking.com is a popular dating app that has earned a name for itself as an excellent destination for successful, attractive people looking for a long-term commitment. Specifically, Seeking is well-known for matching people together who are looking for sugar arrangements. Seeking.com, formerly known as Seeking Arrangement, has served this specific demographic for quite some time.
Is Seeking.com the best choice for you in a 2023 dating app? Do they really live up to the praise they've received? As we review Seeking, we will address these concerns and more. We'll show you everything: from the price and plans to the perks and services that members enjoy.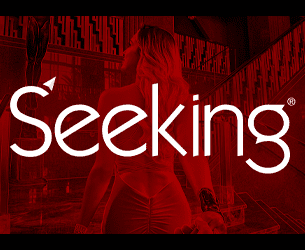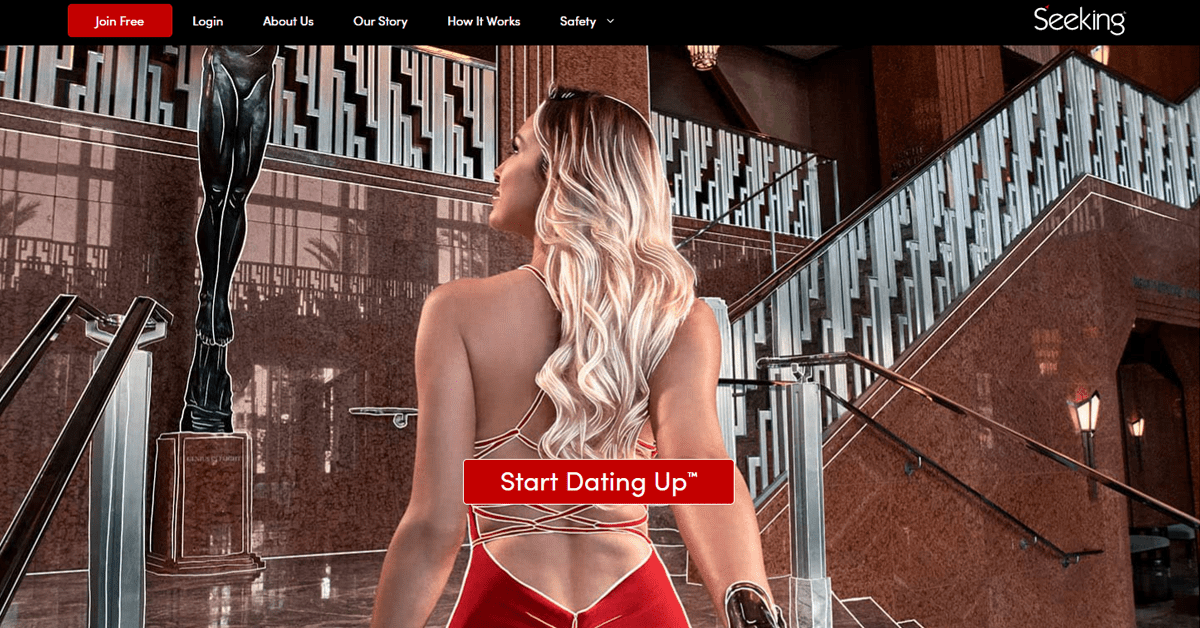 | | |
| --- | --- |
| Sign-Up Time: | 5-10 Minutes |
| Cost: | $96.66 – $109.99 per month |
| Membership Pool: | 1.3 million |
---
---
Our Seeking.com Review App Rating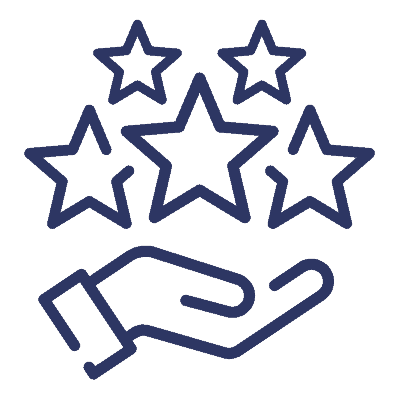 Overall Rating

Seeking.com is coming in with an overall score of 3.8 out of 5!
If we're going to provide you with an honest and thorough review of Seeking.com, we owe it to you to cover both the positives and negatives of their online dating app. Each of these six categories gets its own rating, and then we took an average to get the overall rating for the Seeking dating app.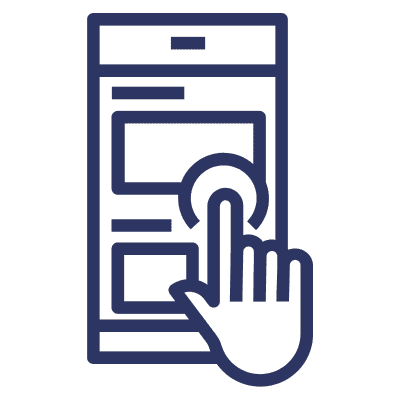 Ease of Use

Seeking is a pretty straightforward platform. Apart from a simple search function, recommended matches, and profiles to browse, they provide little in the way of additional features. As a result of its simple design, this site will not cause any confusion or frustration. Some online dating services get too carried away with their features, making the site confusing and difficult to use.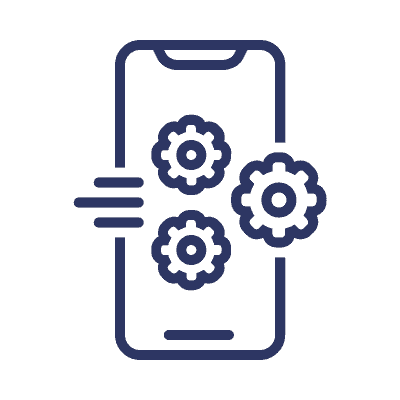 Features

Although the website's layout is basic, there are a number of useful functions hidden throughout the site that you could miss at first. They include unlimited messaging, "vibes," gift wishlists for the ladies, profile boosts, incognito mode, and a whole lot more!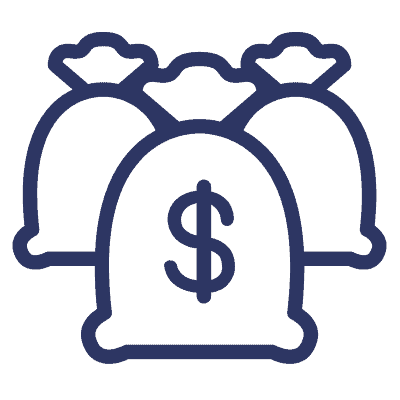 Cost


When it comes to membership options and cost, we were pleased with what we found on Seeking.com. Seeking costs more than some other dating apps, but after you consider all you receive in exchange for your subscription price, it's reasonable.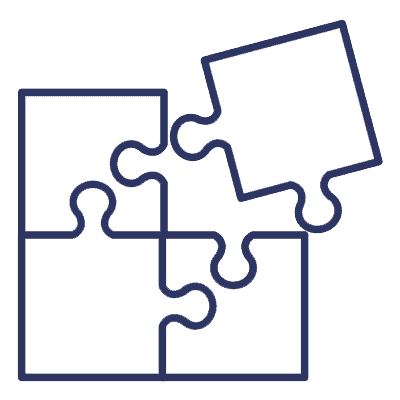 Match Quality


From customer reviews, the match quality is solid on Seeking.com. There are a lot of beautiful ladies that are happily paired up with an older, wealthy sugar daddy! Many successful men also utilized the site in the hopes of finding a compatible partner.
For the ladies: here is the place to go if you want to be taken care of by guys who want to take care of you.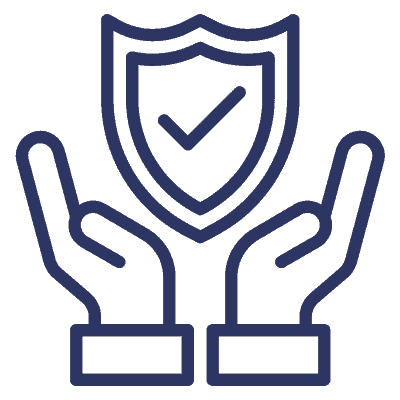 Safety and Security


Be aware that free female members are not required to provide ID. This makes it simple for phony accounts to pass the verification process. Using any dating app can expose you to fake profiles and scams, but Seeking.com seems to have more than others. Readers should proceed with caution.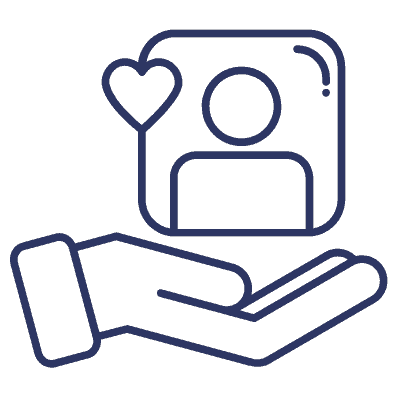 Customer Service


Regarding customer questions, just about everything we could think of is covered in the site's comprehensive FAQ area. They also provide a ticketing system and promise to respond within a day.
While we would have appreciated access to phone or live chat help, we recognize that these features are rare in the industry. However, if you have any questions, the frequently asked questions (FAQ) section is rather lengthy and has excellent answers to the most common ones.
Overview of Seeking
It used to be called Seeking Arrangement, but in recent years, the developers have been making major rebranding changes. The public's association of Seeking Arrangement's services with illegal activities, including prostitution, prompted a brand overhaul.
Seeking Arrangement dropped the "arrangement" portion of its name and became Seeking.com to separate itself from the negative connotation attached to the company.
Seeking Fast Facts
Year Founded: 2006
Total Members: 1.3 million
Average Age: 25-34 years of age
Gender Ratio: 60% men to 40% women
Although Seeking.com is well-known for matching wealthy people in sugar relationships, it's important to note that both partners negotiate the parameters of their arrangement in advance. All parties to the relationship have given their explicit consent, and it's well within the limits of the law and completely legitimate.
Premium Membership Subscriptions and Prices
The price and subscription options on Seeking.com impressed us. While it's true that Seeking is more expensive than some other dating apps available in 2023, the price is reasonable if you consider all you receive in exchange for your membership.
⠀1-Month Premium
1 Month
$109.99
---
Price Per Month: $109.99
Total Membership Cost: $109.99
---
Wishlist
User Notes
Private Photos
Search Function
Vibes
3-Month Premium
3 Months
$96.66
---
Price Per Month: $96.66
Total Membership Cost: $289.99
---
Wishlist
User Notes
Private Photos
Search Function
Vibes
⠀1-Month Diamond
1 Months
$274.99
---
Price Per Month: $274.99
Total Membership Cost: $274.99
---
All the Premium Features
Profile Highlight (Diamond badge)
Larger Profile Boost (Attractive Members Dashboard offers increased visibility)
So, what distinguishes one plan from another?
One factor is the duration of the membership. Bear in mind that the monthly costs of the plan will be less over the longer term. A 90-day plan may cost more than a 30-day plan, but it will save you money in the long run since it costs less each month.
Alternatively, you can pay for your membership in one lump sum for the whole 90 days ($289.99) rather than in three monthly installments. This three-month subscription costs the same as the regular 90-day membership, but you only have to pay for it once. However, in addition to the duration of your membership, paying members receive additional advantages and features.
Seeking.com is unique amongst dating apps in allowing you to spread the cost of your subscription over up to four monthly payments. The majority of services demand full payment in advance.
Free Trial and Premium Features
Just like going window shopping, the Seeking.com free trial seems to be a waste of time. All you can do with Seeking's free trial is browse profiles and images of other users. It is more like visiting a car showroom and looking at the inventory than the trials offered by other services, which are more like actual test drives.
Users who sign up for a premium membership via a standard free trial usually get access to all of the features and advantages of the membership for a limited time before being asked to enter payment information, but this is different from how it works at Seeking.com.
Free users of Seeking.com have no access to their matches' profiles or the ability to exchange private messages with them.
Standard (Free Trial) Features
Create an Account
Browse Profiles
Premium Membership Features
Wishlist
You can make a wish list for a possible mate, ladies. They can buy and send you a welcome present with their first message. Your personal information is kept secret, but the gift will be shipped to you.
User Notes
If you've ever dated online, you know it's easy to confuse people, especially when you're first chatting with a variety of individuals. To avoid this, Seeking lets users store private notes about other users so you can refer back to who is who!
Private Photos
The site offers albums with hidden photographs. You can share these pics with certain members to tease and keep what you want a secret.
Search Function
Seeking has a great search option to help you locate what you're looking for. While browsing members' profiles and photos are enjoyable, your ultimate goal is finding a compatible partner as quickly and effortlessly as possible.
Vibes
Seeking added the "vibes" feature in late 2022. It's similar to an Instagram story; a brief video or snapshot you shoot is shared with other users for 24 hours before disappearing. Flirting is yet another way to attract attention.
Diamond Membership Features
The Diamond membership costs more upfront, but the enhanced exposure on the app and broader pool of potential matches more than make up for the price difference.
Profile Highlight (Diamond badge)
Larger Profile Boost (Attractive Members Dashboard offers increased visibility)
Do Seeking.com Memberships Renew Automatically?
Seeking.com will automatically renew your membership. If you want to cancel your subscription, go to "My Account," then "Billing History and Credit Card Info." Locate the section where you can stop the automatic renewal. Your membership will no longer automatically renew after this.
Should You Join Seeking.com?
Several aspects were taken into account when determining Seeking.com's final ranking, including the membership perks, the quality of your dating pool and daily matches, and the site's ease of use.
These are some of the things we like about Seeking, as well as some of the things we think could use some improvement.
Reasons to Join
As someone who might use Seeking.com in the future, you have a right to know what the app's pros and cons are. Find out if the Seeking dating app is right for you and worth your time and money.
Large Dating Member Pool
With over 1.3 million users, Seeking.com provides access to a broad pool of potential matches. Seeking.com has a wide variety of singles from all around the world. If you're interested in meeting people from other cultures, this site might be perfect for you.
Innovative Features
When it comes to premium services for paying customers, this dating app is unparalleled. Members with a premium account can send and receive an unlimited number of messages from other users, and their profiles will appear higher in search results at certain times. As a Diamond member, your profile will be featured, and your boosts will last for a much longer period of time.
Ease of Use
The site's straightforward layout enables faster exploration and instant access to compatible singles. It has one of the quickest and easiest sign-up processes of any dating app we've reviewed. Joining as a free trial member or paid member grants you unrestricted access to the site.
Free for Women
One of the best things about Seeking.com is that it does not charge women for membership. Although men have to pay, women can use the app and its premium features at no cost. Most ladies here are looking for a gentleman who will take care of them and lavish them with presents.
Reasons Not to Join
While there are plenty of reasons to sign up for Seeking.com, we found a few things lacking during our review, which we have listed below.
Lack of Customer Support
On Seeking.com, customer care and support are provided only in the form of a frequently asked questions page on the app's website. Although the FAQ website offers a lot of information, there is no method to get in touch with an actual human being on the platform.
You Are Concerned with Safety
Free female members of the site are not required to provide identification. This allows spam accounts to quickly get through the verification process. Although fake profiles and scammers are a given on any dating app, Seeking.com seems to have many more of both types than the average app.
You Only Want the Free Trial
In all honesty, Seeking.com's free trial isn't all that great. If you're looking for a dating app with a free trial that gives you access to certain features, search elsewhere; Seeking.com only lets you browse member profiles and photos during a free trial. Like window shopping, the trial is free. You need to upgrade to a paid membership to contact the people whose profiles you browse or send them messages.
The Sign-up Process
We've included an easy-to-follow guide to creating your Seeking.com account and getting started with your free trial membership. The whole thing shouldn't take more than ten minutes at the very most!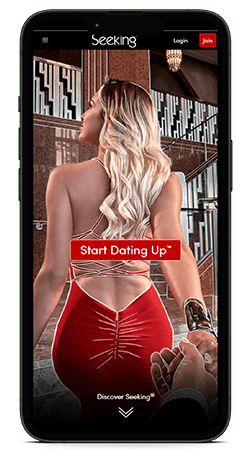 Step #1: Visit the Seeking.com Homepage
When you go to Seeking.com's homepage, you'll find two different options: Join for free or start dating up. No matter your choice, the sign-up process will be the same.
If you start off joining up for free but decide later that you want to pay for a membership, that is OK. If you don't take advantage of the opportunity now, you'll have another shot when you've finished setting up your new account and profile.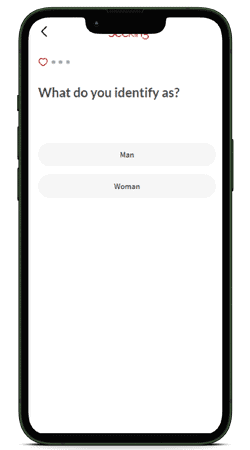 Step #2: Select Your Gender
The next step is to choose which gender you identify as.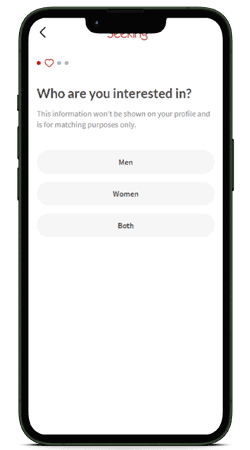 Step #3: Pick Who You Are Interested in Dating
Select who you are interested in connecting with, whether it is men, women, or both!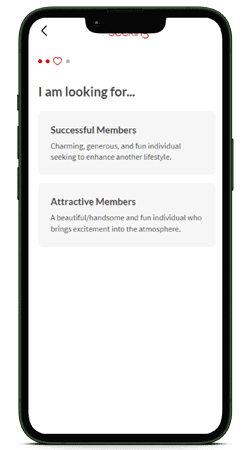 Step #4: Choose Successful or Attractive Members
Now, choose what you are looking for: your choices include either successful or attractive members.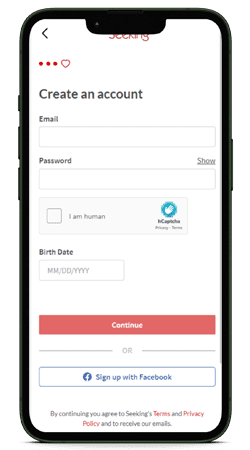 Step #5: Start Creating Your Account
Now, enter your email, password, and birthdate, and take the "I am not a robot" test. Or, you can sign-up and log in using your Facebook account.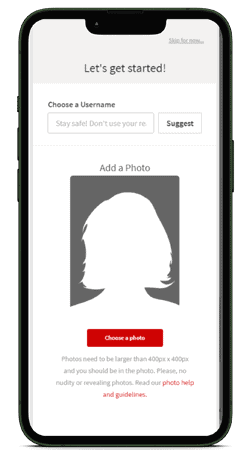 Step #6: Choose Username and Profile Picture
Make a unique username and choose a great photo to represent yourself. Images can be downloaded from your desktop computer, mobile device, or Facebook account.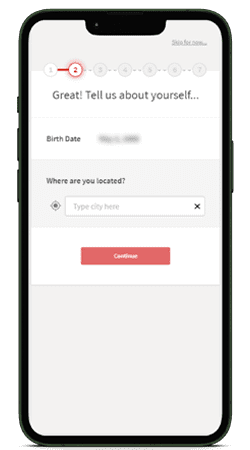 Step #7: Select Your Location
For a speedier search, start entering your location in the search field, and Seeking will automatically provide results based on your town, state, and zip code.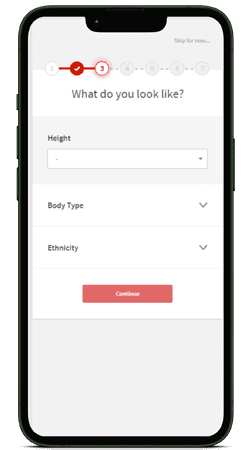 Step #8: Describe Your Appearance
Provide details about your physical attributes and cultural background when prompted.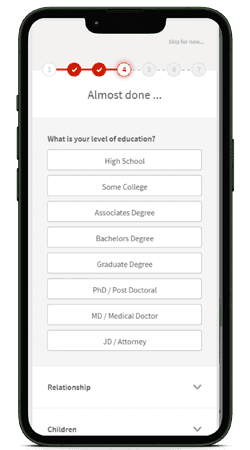 Step #9: Various Questions
Questions regarding your educational background, child-rearing goals, and smoking and drinking habits will be asked at this stage. Respond to the following questions and then click the continue button.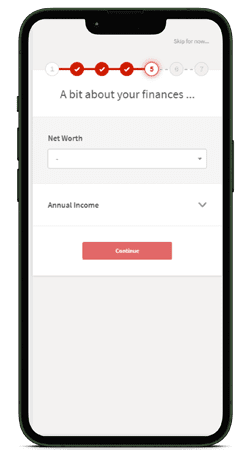 Step #10: State Your Net Worth and Annual Income
Next up, you'll need to enter information about your finances.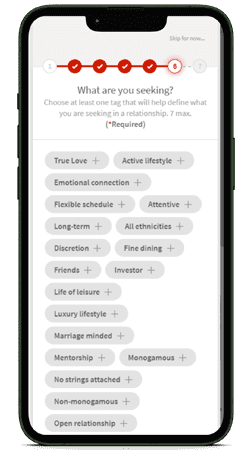 Step #11: Tell Seeking.com What You Are Seeking
The next step is to check all the boxes that pertain to you and your ideal partner in an online relationship. If you need to be more particular than the drop-down menu allows, you may do so in the space given below the options.
Step #12: Create Your Tag Line
Among the last steps is writing a tagline for your profile to increase your chances of being seen. In the About Me area, you may include any additional information that would make your profile stand out.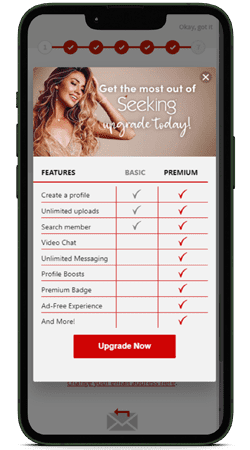 Step #13: Sign Up for Membership (Optional)
If you have been thinking about becoming a member, here is your chance. If you need to know what sort of singles are available on the app, you can visit Seeking.com and find out!
Alternatives to Seeking
If you feel that Seeking.com isn't your ideal matchmaking service, we've compiled several outstanding alternatives.
Dating App
Key Facts
Free Trial
SugarDaddy.com

• Number of Users: 230,000+
• Gender Ratio: 56% men to 44% women
• Average Age: 25-34 (28.45% of total users)
• Pricing: Begins at $59.00 per 100 credits

Start Your Free Trial!
Elite Singles

• Number of Users: 2+ million
• Gender Ratio: 44% men and 56% women
• Average Age: 25-34 years (21.44% of total users)
• Pricing: Begins at $31.95 per month

Start Your Free Trial!
SugarDaddie

• Number of Users: 85,000
• Gender Ratio: 30% men to 70% women
• Average Age: 18-25 years (33.82% of total users)
• Pricing: Begins at $15.99 per month

Start Your Free Trial!
Sugarbook

• Number of Users: 50,000
• Gender Ratio: 35% men to 65% women
• Average Age: 25-34 years (33.38% of total users)
• Pricing: Begins at $39.95 per month

Start Your Free Trial!
SugarDaddyMeet

• Number of Users: 600,000
• Gender Ratio: 48% men to 52% women
• Average Age: 25-34 years (28.53% of total users)
• Pricing: Begins at $24.00 per month

Start Your Free Trial!
EliteMeetsBeauty

• Number of Users: 200,000
• Gender Ratio: 75% men to 25% women
• Average Age: 25-34 years
• Pricing: Begins at $14.99 per month

Start Your Free Trial!
Frequently Asked Questions
We do our best to review the dating apps we test out thoroughly, but we realize you may still have questions or concerns! We've put together a list of the most Frequently Asked Questions from users who want to know more about the Seeking.com dating app below!
Is Seeking.com the Same App as SeekingArrangement?
Yes, Seeking and SeekingArrangement are the same dating apps. SeekingArrangement had a significant rebranding effort a few years ago to dispel the myth that they were perhaps involved in a prostitution or human trafficking network.

Even though these allegations were false, SeekingArrangement nevertheless sought to protect its reputation and identity. Its name was changed to Seeking.com as part of this rebranding effort.

To be crystal clear, Seeking.com does assist individuals in creating sugar relationships on the app. These agreements are legal when both parties agree upon the terms and conditions beforehand. Even though all they do is legal, Seeking.com decided it was necessary to remove the word "arrangement" from their name.
How Long Does It Take To Find Singles at the Seeking App?
Seeking.com says singles may expect to meet their perfect mate within five days on average. The time it takes might be less or longer, depending on how unique and exciting your profile is on the Seeking app.

You can increase the number of people who view your profile by customizing it in several ways. Getting a Diamond membership is one of the most effective ways to accomplish this since it gives you a diamond badge and higher visibility in search results for your profile.
Does Seeking.com Have Fake Profiles?
A few fake accounts will inevitably get past the verification process when it comes to online dating. The effectiveness of the site's moderation in removing such content is essential.

Seeking does well in this regard and takes a proactive stance toward reviewing profiles and removing those that seem to be fake. Furthermore, with a variety of verification methods, you should feel secure in your interactions with others on the platform.
Can I Get a Refund if I Am Not Satisfied with Seeking?
The membership procedure for Seeking Arrangement is straightforward; unfortunately, they do not provide a refund if you are dissatisfied with your account. There are no reimbursements available after you've paid for a membership.
Does Seeking Arrangement Have a Free Trial?
Female users searching for a sugar daddy can use the app at no cost to them.

Prospective users may sign up for a free trial account to check out the site and see whether it's right for them, but during this time, they'll only be allowed to browse the available singles' profiles and look at their photos.

While on the free trial, you are not making any meaningful use of the site. It simply lets you see who else is on the site so you can decide whether becoming a member is worthwhile.
Does Seeking.com Have an App?
The Seeking App first appeared on Android devices in 2017. Though there isn't an official iOS app available yet, you can still have a great experience while on the go, thanks to the site's adaptable design.
How Effective Is Seeking.com at Matching Singles?
Seeking Arrangement is one of the most popular online dating platforms since it successfully brings together attractive people looking for exclusive relationships.

Compared to other dating services, the average time it takes a new user to locate a suitable partner is only about five days.
How Much Does Seeking.com Cost?
The Seeking.com app offers three main membership options for you to choose from. Two types of premium memberships are offered: a 30-day deal and a 90-day package.

A premium subscription for 30 days costs $109.99 in total. The total price for the 90 days with a premium membership was $289.98, or $96.66 a month. The Diamond membership, which costs $274.99, is the next tier up.