Our team of experts diligently research and review all of the products and services we recommend. If you buy through our links, we may receive a commission. Learn more here.
Are you looking for love, romance, or friendship with singles gamers in a safe online space? Look no further than our GamerDating review, where you can learn more about this gamer dating site and what it offers to its free and premium members. GamerDating is a dating platform designed by gamers for gamers; meet someone who loves playing video games and embraces geek culture!
This gamer dating app is super easy to use and navigate, and it is also effortless to register a new account at GamerDating.com. It's simple to complete and only takes 5 to 10 minutes.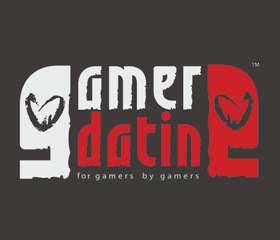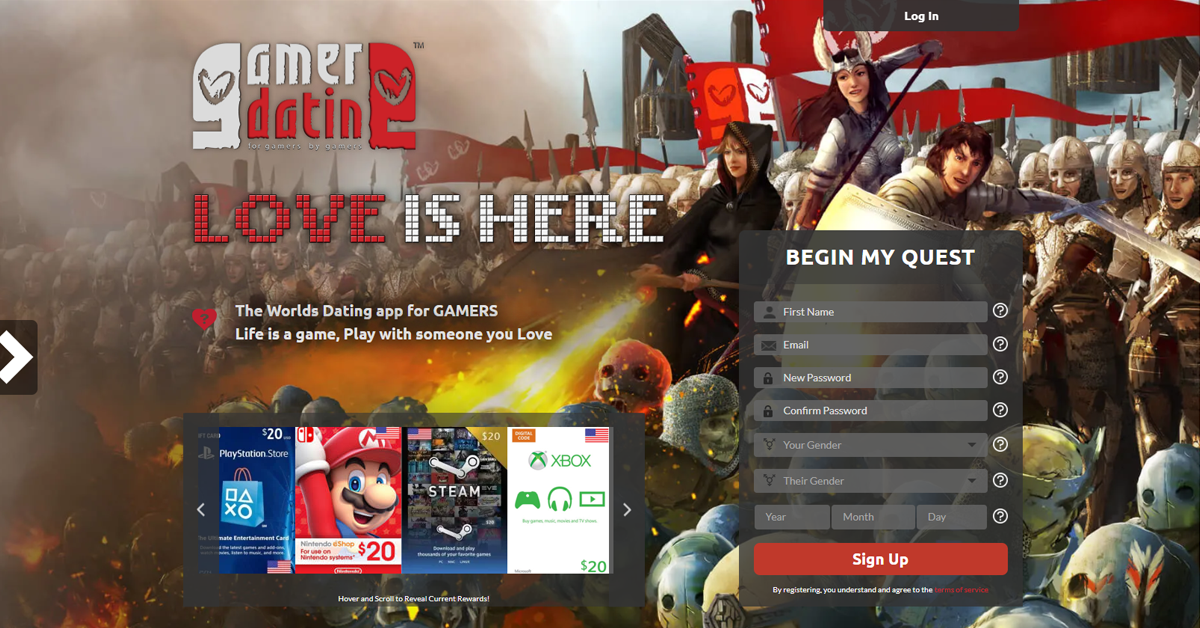 | | |
| --- | --- |
| Sign-Up Time: | 5-10 minutes |
| Cost: | $35 (2 months) or $70 (4 months) |
| Membership Pool: | 3,500 |
---
---
Our GamerDating App Rating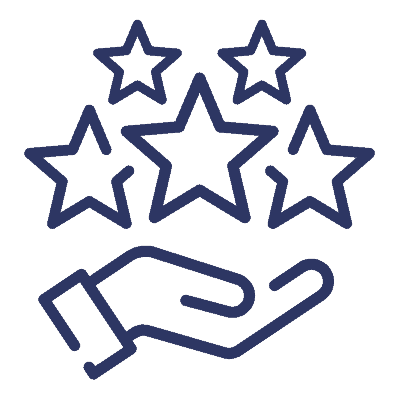 Overall Rating

GamerDating is coming in with an overall score of 3.5 out of 5!
To perform an honest and unbiased GamerDating review, we looked at six key categories to arrive at a fair score. Each rating category got a separate score, and we pulled an average to get to our overall score of 3.5/5!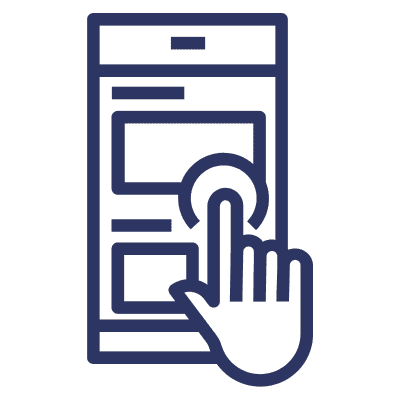 Ease of Use

We find that GamerDating is quite simple to navigate. There are two main menus; the top menu has links to your messages and subscription upgrades, while the side menu is where you can view connections and view or edit your profile. All your matches will appear in the center of the main screen, with all the new leads at the top. Registering a new GamerDating account is also easy to do and only takes 5 to 10 minutes.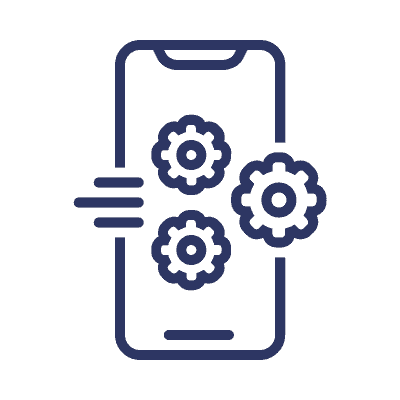 Features

There are several great features for premium members at GamerDating, including unlimited messaging capabilities, six high-quality daily matches, and one or two free games for upgrading from a free to a paid membership. Applying for a premium subscription also allows new users to enjoy unlimited access to all other members' photos and profile information. There's even a Games Center where members can add favorites to their profile or get updates on changes in the gaming world.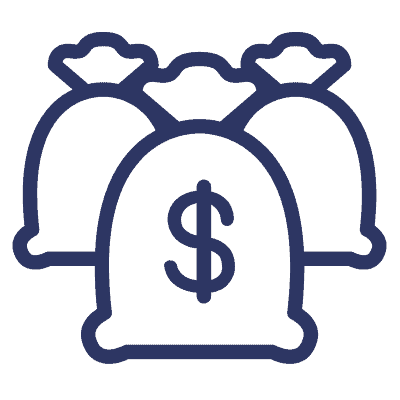 Cost


There are only two membership plans that GamerDating offers its customers, but they are more affordable than many other single-gamer dating apps. There's a 2-month membership plan that costs $35.00 and a 4-month membership plan that costs $70.00. You're getting quite a bit in the way of features for the price you end up paying. But however affordable they might be, GamerDating memberships don't come with payment plans or installments that help customers out with the price.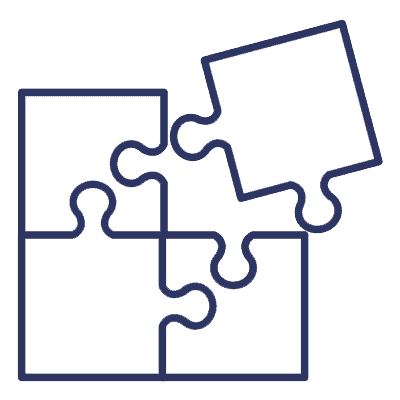 Match Quality


GamerDating uses a fusion of advanced search filters and your "type" based on which profiles you like on the site. Use "Find a Date" to set up your dating preferences and search parameters to begin finding single gamers who meet your standards. The search process gets even better once you use 1Up, which evaluates the profile you liked and hones its match recommendations. While we tested out the free and premium subscription plans, we found that our matches lined up well with the interests and preferences we supplied.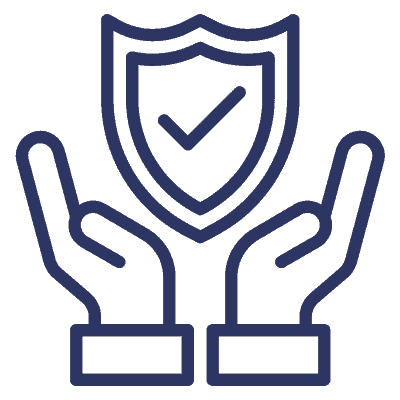 Safety and Security


GamerDating takes its customers' private information seriously. They use a secure, encrypted connection to ensure that any personal or financial info stays within the confines of the platform and cannot be accessed by third parties. There are safety controls that customers can use to report or block other members' accounts if they experience abuse or bullying or identify a scam profile. Some fake accounts make their way onto GamerDating, but the site is diligent about shutting them down once they've been found out.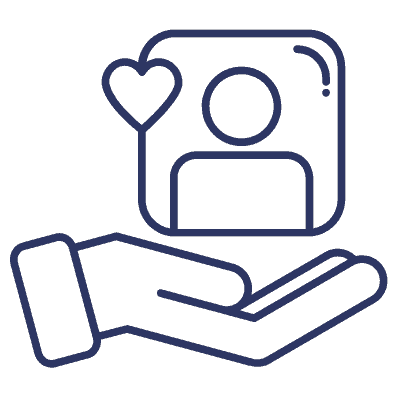 Customer Service


In our review of GamerDating, we found that their customer service experience is a lot like other types of dating apps. You can find the links to the site's help center in the footer menu. There's a contact form that allows customers to select the subject of their troubles and write out a message for the service team. Then there's an FAQ page that contains links to common problems, questions, or concerns that customers might face or experience. It's a great troubleshooting tool. All in all, the customer service tools are limited but quite effective.
Overview of GamerDating
Let's go over some of the critical details that anyone should know before becoming a free or paying member of GamerDating. Check out some interesting facts about the site and discover what kind of singles are currently enjoying this dating service for single gamers.
GamerDating Fast Facts
Year Founded: 2010
Average User Age: 21-29 years
Gender Ratio: 74% men to 26% women
Interesting Fact: GamerDating is available in five countries (US, UK, Canada, Brazil, and the Netherlands)
Key Takeaways
GamerDating caters to a younger crowd on average. Most people on the site are in their 20s or early 30s. There might be better dating platforms for older gamers.
The site is dominated by male users, which means that it offers better possibilities for single female gamers (if you're talking about heterosexual relationships).
GamerDating is a smaller dating site compared to most. There are 1,800 daily logins and 3,000 committed members. It's a niche dating site, after all.
Most members are from the US (40.89%), but there are four other countries the site services as well.
This is a gamer dating site. There's no mobile app available for download, but you can access the site using your mobile device's web browser.
GamerDating Cost and Premium Membership
There are two membership plans available to single gamers. Both have the same features and functions but only differ from one another in length; one is for two months, while the other is for four months. Payment options include the following credit cards: American Express, Visa, and Mastercard.
Silver Quest Membership
2 Months
$17.50
---
Membership: 2 Months
Price Per Month: $17.50
Total Membership Cost: $35.00
---
Unlimited Messaging
Daily Matches (1UP)
Free Games
Gold Quest Membership
4 Months
$17.50
---
Membership: 4 Months
Price Per Month: $17.50
Total Membership Cost: $70.00
---
Unlimited Messaging
Daily Matches (1UP)
Free Games
Note: All subscription plans need to be paid in full in one lump sum before you can begin enjoying the perks and benefits of membership. There are no payment plans or monthly installments to get around this. The monthly cost rate for both subscription plans is the same, so there are no deals on the more extended membership plans as you'd find at other online dating sites.
GamerDating Free Trial and Premium Features
Free trial plans used to be designed to allow new users to access full premium membership benefits for a short period. The new user only had to provide payment information. If the new user didn't cancel their "free membership" before the expiration date, the account automatically became a paid premium membership, and the customer would be charged using the payment information provided.
Nowadays, free trials work off the freemium model, where new users can register and create a profile for free and use a limited number of features without having to pay. This applies to GamerDating, where free members can only perform searches for matches and view profile pictures and bio information. They cannot send any messages. That requires an upgrade to premium membership.
Standard (Free) Features
These are the essential features that all free members begin with when they join GamerDating. The following features can be used without a paid subscription.
Register Your New Account
Create and Develop a Profile
Enter Search Parameters into the Site Filters (Find a Date)
View Profiles and Photos
Premium Membership Features
Unlimited Messaging
By becoming a premium member, you can now message whichever singles you meet on the site. There are no restrictions; you don't need a mutual match to reach out to other singles via written message. Just find someone who fits your preferences and send your message!
Daily Matches (1UP)
As a free member, you can use the "Find a Date" search filters to discover suitable matches. But premium members can enjoy the next level of matchmaking. Based on which profiles they like, GamerDating will send six daily matches based on the member's "type."
Free Games
Premium members can get free games for committing to a premium subscription. New members can choose between one of the Gold Games or two of the Silver Games.
Do GamerDating Memberships Renew Automatically?
Regardless of which membership plan you choose, your subscription comes with an auto-renewal feature. When you get to the end of your billing cycle, your membership will automatically renew. What does this mean for you? Well, you'll be automatically charged the cost of the same subscription you had before. Your plan will continue as if nothing happened. You'll be able to experience uninterrupted service.
Should You Join GamerDating?
If you need to know if the GamerDating site is the right one for you, check out our top reasons for joining or not joining the platform! Discover if GamerDating is best for you and your needs! We've found that it's ideal for some, but it's not the right fit for certain singles gamers.
Reasons to Join
Discover Love or Romance with Single Gamers
This is a dating site that was designed by gamers for gamers. This makes it an excellent platform for meeting and connecting with singles gamers interested in finding love, romance, or friendship. So, it's no surprise that most people who join the ranks of GamerDating love video games.
Low Price to Become a Member
GamerDating has some of the most affordable membership plans we've seen compared with other gamer dating sites and apps. It only costs $35 to become a member for two months and $70 for four months! You don't need to spend a lot of money to enjoy the perks of being a member!
You Get Free Games When You Join
One of the best reasons to join GamerDating is for the free video games! New members can choose between one Gold Game or two Silver Games as an onboarding gift. In addition to unlimited messaging and daily matches, you can get free gaming, a perk we have yet to see on many other platforms. It makes GamerDating stand out from the crowd. You can't beat that!
There are Cool Features for Gamers
Members can access blogs, advice, and other unique content produced by GamerDating's contributors. There's even a section where you can catch up on new updates or developments in the gaming world.
Reasons Not to Join
The Dating Pool Is Small
There are only 3,500 committed members who use GamerDating each day. They also only log 1,800 daily sign-ins. This isn't surprising because GamerDating is the epitome of a niche dating site catering to single gamers looking for companionship or romance with other gamers. Your match options and possibilities, therefore, will be much more limited than dating sites that appeal to a broader range of users.
There's No Mobile App for Download
You cannot find GamerDating at the App Store or Google Play. There's no dedicated mobile app. It's a dating site only. However, you can still use GamerDating on your mobile device by visiting the site using your smartphone's or tablet's web browser. The only downside with this is that you need to rely on an internet connection to use GamerDating on the go.
The Gender Ratio Is Askew
There are a lot more men using GamerDating than there are women. The gender breakdown is 74% men to 26% women. This imbalance can cut down on relationship possibilities on top of GamerDating's already tiny dating pool of opportunities.
GamerDating Has Fake Accounts
Like many other dating sites and mobile apps, GamerDating does have fake accounts and scammers on its platform. This comes with the territory of online dating sites. If you don't want to deal with any dud accounts, chances are that not many dating sites will satisfy you. GamerDating does a decent job of cleaning up fraudulent profiles and giving their customers resources to report suspicious activity.
The GamerDating Sign-up Process
Whether you're joining as a free or paying member, the registration process looks the same (except for entering payment information for a paid plan) and takes roughly the same amount of time: 5-10 minutes. Follow the step-by-step instructions below to see firsthand what the sign-up process entails and what's involved in becoming a member of GamerDating:
Step 1: Visit GamerDating
Click on the image or visit www.GamerDating.com to begin the registration process. There's a bit of basic information you're expected to fill out here; you must enter your gender, date of birth, email address, and the gender of the single gamers you're interested in connecting with.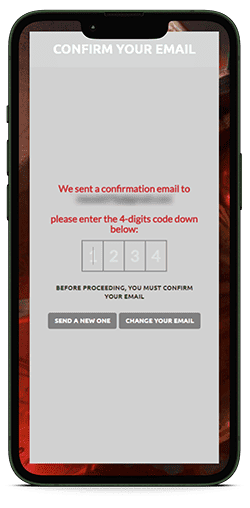 Step 2: Confirm Your Email
The next step is to confirm your new account by checking your email for a confirmation code. Get the code and send it back to GamerDating to verify your identity officially. You'll move automatically to the next step once the code is reentered.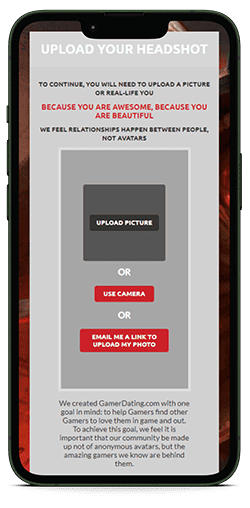 Step 3: Include a Profile Photo
The next step is not optional. You must upload at least one photo of yourself to continue to the next stage of the registration process. Be sure to follow the photo guidelines.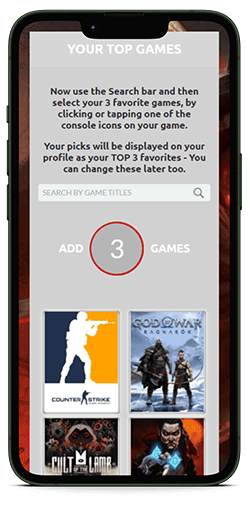 Step 4: Add Your Favorite Games
Include three of your favorite games in your profile so other single gamers can get an idea of which games you like. You can choose from the list provided or use the search bar to look for games that don't appear on the list.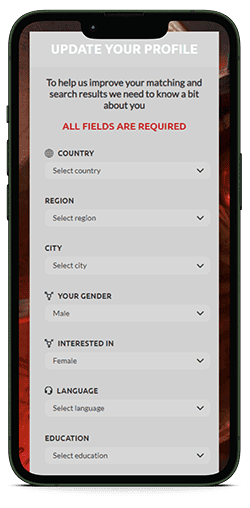 Step 5: Complete the Questionnaire
It's not so much a questionnaire as it's a few simple questions that need to be answered to get to the next step.
Complete these questions about things like where you live and your level of education. It'll only take a few minutes to answer these. They're super simple.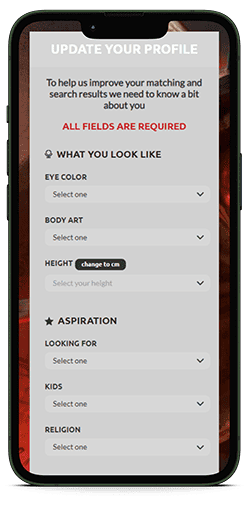 Step 6: Continue with More Questions
Answer some questions about your appearance and your personal goals. Many of these will focus on family, religious beliefs, and what you're looking for in a relationship. You can answer these in a matter of a few minutes.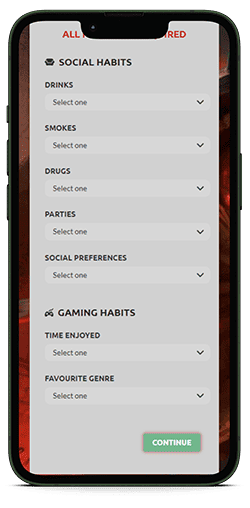 Step 7: Answer Questions on Gaming Habits
Answer some additional questions, this time about how much time you dedicate to playing your favorite games or hanging out with friends. You can also specify here if you drink or smoke.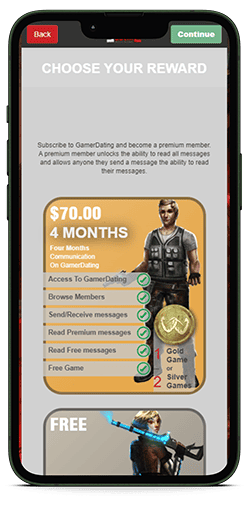 Step 8: Choose a Free or Premium Membership
During this next step, you'll be presented with the membership plans and the features that come with each. You can also see what comes with free membership and which functions are prohibited to those who don't pay.
Choose which is best for you. If you select a premium membership, you must submit payment information. You must pay for it in full before you can use your plan.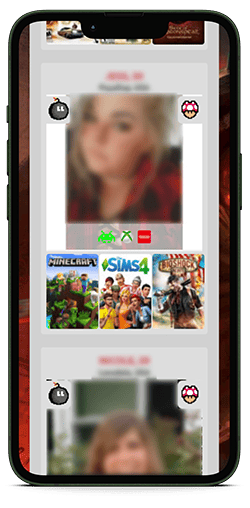 Step 9: Match with Other Single Gamers
Now you can begin looking for single gamers who match your dating preferences and criteria. Go to "Find a Date" to enter your search parameters into the filters.
Once you begin viewing and liking profiles that appear in your match section, GamerDating will consider those preferences and generate better daily matches that adhere better to your tastes and personal criteria.
Frequently Asked Questions About GamerDating
Are you interested in learning more about GamerDating? Check out our FAQ section that features some of the most common questions that real people are asking about the gamer dating site! There's a good chance we'll cover something we might have missed in our review.
Do Gamers Run GamerDating?
Yes, the owners and developers of GamerDating are gamers themselves, so they know the features, benefits, and perks that will appeal most to single gamers. Because of this fact, it's one of our top recommendations when talking about finding love or romance with other gamers. There are even free games that are handed out to new members as an incentive to upgrade from a free to premium membership.
How Safe Is GamerDating?
As a part of our GamerDating review, we signed up for a free membership and then upgraded to a premium subscription. We interacted with other single gamers on the platform, sent messages, and participated in the forums and message boards. We felt safe using the dating site. Yes, there are some illegitimate accounts that you'll run into from time to time, but there are controls that let you report abuse or block members who are bothering you.
What Features Can I Enjoy for Free?
All new members begin with GamerDating using the free membership. It's worth the time and money to upgrade to premium because the free membership only comes with limited features: entering search criteria into the site's filters (Find a Date) and seeing which profiles pop up. You can also view photos and profile information. But there are no ways to communicate with other members as a free subscriber.
Can I Find Love with Singles Gamers Using GamerDating?
Absolutely. Click on the "Find a Date" button at the top of the screen to access the site's search filters. You can look for suitable singles using factors like age, distance, gender, appearance, social habits, and gaming habits. Find someone who fits all your dating criteria in no time at all!
How Old Are People Using GamerDating?
Most of the 3,500 active members of GamerDating are between 21 and 29 years old. It's a dating site where you'll find a younger crowd, so it might not be the best to use if you're 30 or older. There are exceptions, but try one of our alternative dating sites if you're an older gamer looking for love or romance.
Does GamerDating Offer Payment Plans on Their Membership?
GamerDating memberships must be paid for ahead of time and in one lump sum. It must be paid upfront before you can even begin enjoying any of the perks or benefits of a premium membership plan. They don't extend any payment or installment plans to their customers to ease the membership cost.
Does GamerDating Have a Mobile App?
GamerDating only comes in its traditional website form, although you can access the site on your mobile device using your web browser and a reliable internet connection. They don't have a dedicated mobile app for downloading at Google Play or the App Store.
How Do I Cancel My GamerDating Subscription?
Go into your account settings and click on "Other." Then hit "Cancel Subscription. You can cancel your subscription whenever you want, but you can use any time remaining on the plan until the next billing cycle is up.