Our team of experts diligently research and review all of the products and services we recommend. If you buy through our links, we may receive a commission. Learn more here.
VRChat is an exciting platform for meeting new people from all over the world because of its active social interactions–users can engage in live chats, use hand gestures and facial expressions to express emotion through the use of virtual reality, and participate in group activities like dancing, playing games, and exploring virtual worlds as couples!
VRChat's main attraction is that it provides customers with a truly remarkable virtual reality (VR) experience–it paves the way for users to enter a 3D virtual setting where they can engage in real-time chats with others from anywhere in the world.
Users can explore hundreds of virtual worlds, from magical lands to future metropolises, regardless of whether they are playing with a virtual reality headset or computer.
Does this futuristic platform live up to its claims? We are going to find out in our complete review of the VRChat dating app for 2023!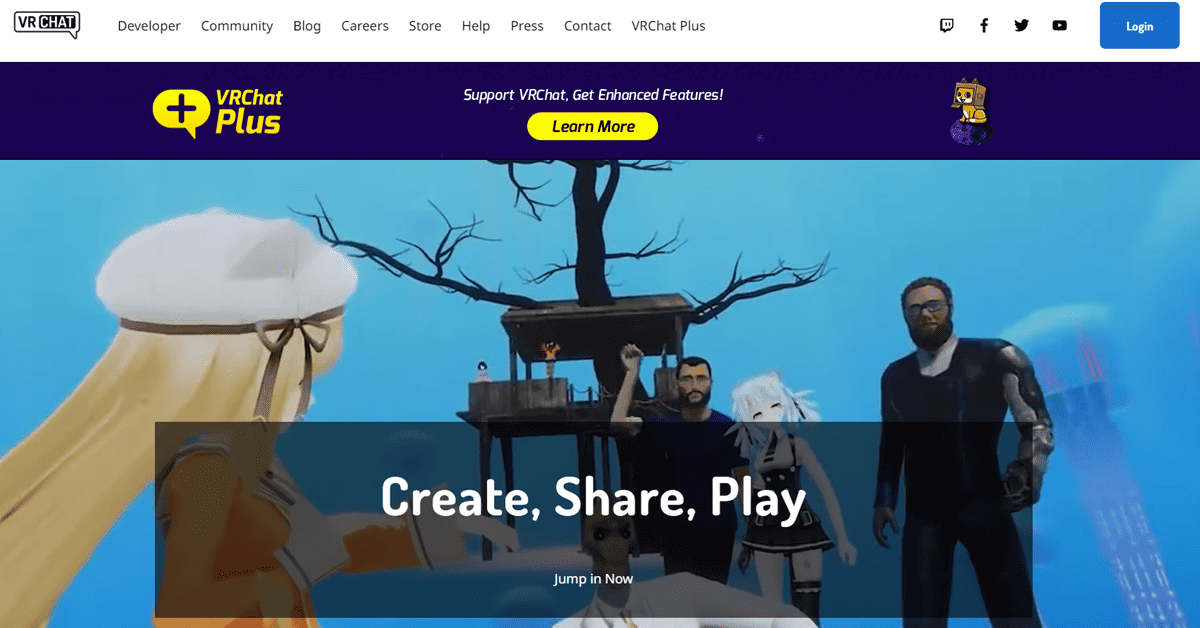 | | |
| --- | --- |
| Sign-Up Time: | 5 minutes |
| Cost: | Prices starts at $9.99 per month |
| Membership Pool: | 750,000 |
---
---
Our VRChat Dating App Rating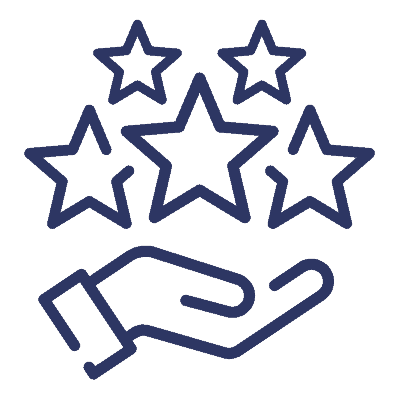 Overall Rating

VRChat is coming in with an overall score of 3.6 out of 5!
We compared VRChat to the gold standard in the dating app market across six criteria to find out how well it performed.
To provide our readers with a balanced and impartial review, we took into account things like the number of users, the price of premium membership, the effectiveness of the matching method, and the perks and features that are available to members.
Based on our review of the VRChat dating app, we can definitively state that it has a lot of appeal to those who are interested in dating in a virtual reality setting–we've broken down each rating score and explained why it was assigned that number!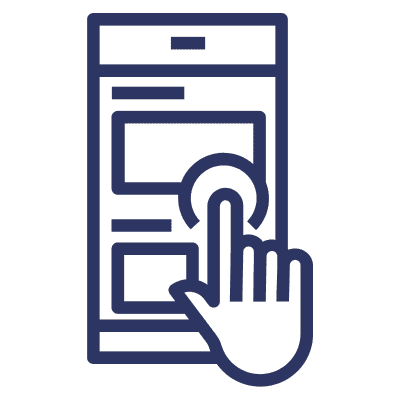 Ease of Use

Joining VRChat is a quick and easy process–you just provide your email address, choose your username, enter your email and password, and then you're all set up to start using the platform!
As for app navigability, along with it being visually appealing with a fun, colorful vibe, it's really easy to get where you need to go–everything is clearly marked, and the prompts send you straight to where you want to end up!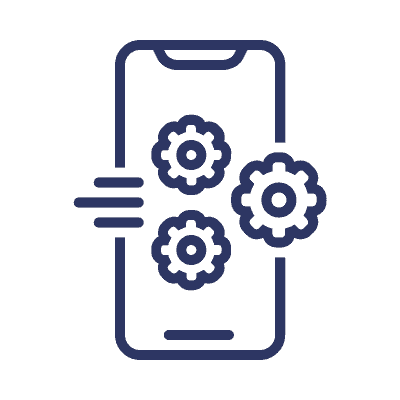 Features

A VRChat Plus upgrade's best features include the ability to upload a custom avatar image to one's nameplate, increase the number of favorite avatars from 50 to 300, gain a boosted "trust rating" (this lets other members know you're legit), and then the capacity to add an in-game image to an invite request. There will be more subscriber-only content coming soon, so stay tuned!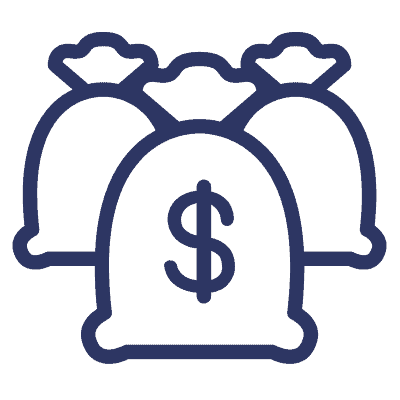 Cost


As a whole, VRChat is a decently priced virtual reality dating app, with optional in-app purchases available for more functionality–the Steam and the Oculus Quest Store both offer premium memberships.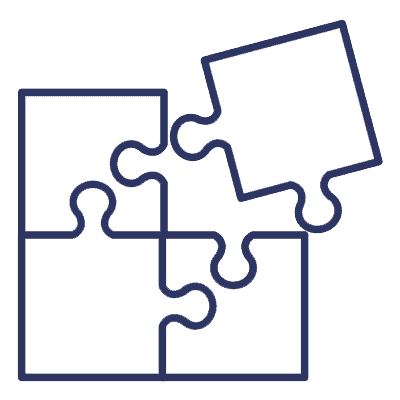 Match Quality


VRChat uses a sophisticated matching algorithm that considers users' likes, dislikes, and locations when matching them up. VRChat helps foster connections between people who share similar interests, which increases the likelihood of discovering compatible matches among the members of the VRChat community.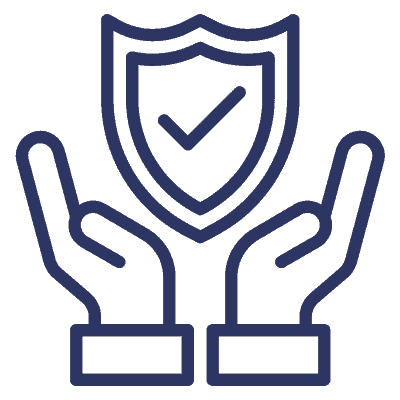 Safety and Security


There have been some issues with safety and security on VRChat–according to a BBC News article from 2022, the platform failed to do enough to keep minors out of virtual worlds with potentially mature themes and interactions. After hearing the community's feedback, VRChat stated that it would be changing its development plan to focus on implementing additional accessibility and quality-of-life (QoL) features and have since put them in place.
There are many "trust levels" for VRChat users, determined by variables including how they utilize the platform. –everyone joins VRChat at the same grey "Visitor" level. When users reach the "New User" (blue) status, they have access to the VRChat SDK and can start uploading their own material–next comes "User" (green), then "Known User," then "Trusted User," and finally "Friends" (yellow). Users can set their own trust thresholds for communicating with and using avatars. When a user accumulates a certain number of violations, they will be demoted to the grey "Nuisance" level they will be subject to having all of their conversations, virtual characters, and avatar features disabled.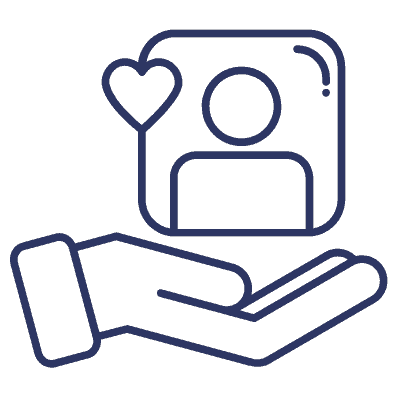 Customer Service


VRChat has several different ways to contact customer service and support staff, and they include support requests for assistance with general issues regarding VRChat; Moderation Report/Appeal, where users can report another user or appeal any active moderations on their account; and submit an app/website security exploit report.
To submit a support ticket for any issue, you can click here and click on the contact button on the menu.
Overview of VRChat
The VRChat dating app was founded in 2014 and has grown its membership to an impressive user base of more than 750,000 members. The average age of VRChat users is between 19-34, and the men outnumber the women on the site by a whopping 80%.
VRChat Fast Facts
Year Founded: 2014
VRChat has evolved into far more than merely a VR medium; it connects the online and offline worlds in meaningful ways by providing a platform for members to transcend physical limitations and connect on a deeper level through shared events, social interactions, and content created by users!
Average User Age: 19-34 years
Gender Ratio: 80% men to 20% women
VRChat is committed to being a lasting social platform in VR where people can date, interact and create communities. With the dating app's capacity to categorize users into different "trust levels," you can be sure that your virtual world community is made up of reliable individuals so you can safely engage in any number of online activities!
VRChat Cost of Membership
VRChat Plus is the subscription plan provided by the dating app–it offers users a range of extra features and benefits that go beyond what is available in the basic free version. There are a total of three plans available, and they are listed below!
| Package | Length | Price Per Month | Total Cost |
| --- | --- | --- | --- |
| Premium (for Steam) | 1 month | $9.99 | $9.99 |
| Premium (for Steam) | 12 months | N/A | $99.99 |
| Premium (for Oculus) | 1 month | $9.99 | $9.99 |
Does VRChat Offer Free Trials?
For new users, most traditional free trials require providing payment information in exchange for access to all premium membership perks for a limited time. After the trial period ends, the account will be converted to a paid premium membership, and the consumer will be charged. Most online dating services, like VRChat Dating App, let users establish a profile and utilize some of the basic functions for free.
But VRChat is anything but a traditional dating app, and users are able to use it for free– but they can buy in-game items and features that will enhance their overall experience!
Standard (Free) Features
VRChat Profile Registration
Dating Profile Creation
Explore and Join Worlds
Build Worlds
Add other members to your friend's list.
Access to VRChat's Merch Store
Ability to send and receive messages.
Premium Membership Features
100 Favorite Avatar Slots
100 Favorite Avatar Slots is a useful feature that allows users to save and retrieve up to 100 of their favored avatars–users can easily select their saved avatars from a dedicated menu in VRChat, eliminating the need to go looking for them every time they log in.
Photo Invites
VRChat's Photo Invites premium feature allows users to virtually invite one another to a certain virtual environment or space within a virtual world. The invites include photos with an accompanying note or description and an image of the planet or location.
Parallax Menu Backgrounds
Backdrop pictures and animations displayed within the menu are known as Parallax Menu Backdrops–the objective of these settings is to make using the VRChat menu and its many features an even more visually engaging and immersive experience.
Various "Trust Levels"
The designation of "Increased Trust" is awarded to users who have consistently shown a high degree of credibility when it comes to interacting within the VRChat dating app community.
Create Custom Avatars
An enormous range of user-created content and the ability to upload one's own avatars have made it possible for members to give their avatars an original appearance and real-time emotes, voice chats, and animations allow avatars to provide a more personal and emotive virtual experience for users.
Integrate Particle Effects
With the "Particle Effects" feature, premium members can add realistic-looking effects like fire, smoke, and rain, to their virtual worlds–these effects will no doubt level up the aesthetic appeal of a virtual setting!
Organize and Host Private Rooms
The "Host Private Rooms" feature lets users create and manage their own private rooms, where they can invite other users for private conversations.
Do VRChat Memberships Renew Automatically?
Yes, your VRChat Plus subscription is set to renew automatically. You have to cancel your premium membership on the platform where you originally purchased it before it expires to prevent further costs if you no longer wish to pay for an upgraded subscription.
Should You Join the VRChat Dating App?
Users of VRChat include the tech-savvy and single in search of compatible partners in the digital realm, those interested in virtual flirtation, and those looking for friends who share a love of virtual reality. If this sounds like you, you'll fit right in on VRChat, so you should consider signing up!
It is important to carefully weigh the advantages and disadvantages before committing to a dating app, particularly if you plan on investing in a premium membership.
In the following sections, we will discuss the benefits of using VRChat for your virtual dating experience, along with some of the platform's shortcomings. Our goal is to provide you with valuable insights to help you navigate your VR dating experience effectively.
Reasons to Join
Our comprehensive review of the VRChat dating app provides all the information you need to make an educated decision about whether or not to sign up for VRChat, and we think there are several compelling reasons in favor of signing up and seeing what's what!
Compatibility Across Platforms
VRChat's cross-platform integration makes it easy for people to connect and communicate no matter what virtual reality headset or device they are using–it enables users to easily enter the virtual world and interact with others regardless of whether they are using an HTC Vive, Oculus Rift, PlayStation VR, or gaming on a PC! As a result of the platform's cross-platform capabilities, users can interact with a wider audience, regardless of the capabilities of their particular VR systems.
Dynamic Social Interactions
VRChat's appeal lies largely in the fluid nature of its social interactions–members are able to interact with one another in a more organic and engaging way thanks to the platform's support for real-time chat, gestures, and emotes. With VRChat, you can have impromptu conversations with random people, go on virtual excursions with your in-app friends, and participate in social events without ever having to leave your favorite gaming chair.
Welcoming and Inclusive Community
There is a wide range of people from every walk of life using VRChat–members of the dating app span a wide range of professions and hobbies, from creatives and content makers to gaming and virtual reality lovers. The many activities available in VRChat only add to this diversity–the platform hosts a wide variety of events, from online concerts and art shows to online gaming competitions and in-person gatherings, to let its users connect with others who share what they love.
Avatar World with Customizable Avatars
VRChat's extensive avatar customization system is, without a doubt, a truly standout feature. In creating their own avatars, users can modify their appearance in a number of ways, including picking from a variety of body types, outfits, and even animation features. In VRChat, users can upload their own avatars and browse through thousands of others in the Avatar World, which promotes originality and self-expression by letting users assume the identity of imaginary characters that they developed themselves.
Reasons Not to Join
VRChat is a dating app that distinguishes itself from the conventional dating platform crowd due to its virtual reality hook and other innovative features. Nonetheless, some users may be put off by the challenges detailed below.
You Find Virtual Reality Unappealing
If you are not interested in virtual reality or are unfamiliar with it, then VRChat may not be the dating app for you! Those uninterested in the concept of VR, online gaming, and animated avatar characters generated by technology need not apply.
You Don't Have a VR Headset or Don't Want to Buy One
While a VR headset isn't necessary to use the VRChat dating app, you are going to be missing out on most of the fun if you don't have the proper equipment to experience virtual reality. After all, it is the main draw and feature of joining a VR dating platform.
You Get Motion Sickness
This may sound like a joke, but it is anything but–if you are prone to motion sickness, VR headsets may be a problem for you. This is not definite, but the writer of this review gets car sick quite a bit, and within four minutes (yes, four minutes), they were quite nauseous and had to lie down. Just a heads up!
You Are Seeking Casual Hookups
Being that most of the people you connect with on VRChat will probably be located in a different area code or country, if you are looking for a casual one-nighter or a friend-with-benefits type sitch, you are unlikely to find it here and should head on over to Tinder.
The Sign-up Process
We signed up for the whole kit and kaboodle when joining the VRChat dating app, and it took us about 5 minutes from start to finish.
There are a few ways of registering and creating an account, but for the purpose of this review, we joined on a desktop computer using VRChat's website, and these are the steps below.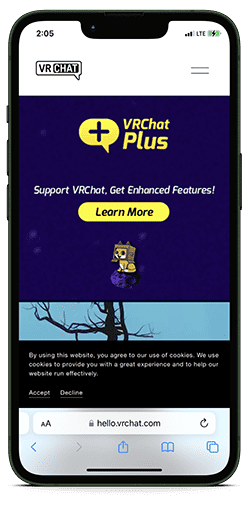 Step 1: Go to VRChat's Homepage
Head to the VRChat homepage on your preferred web browser. Users also have the option to sign up using a Steam, Quest, Rfit, or Viveport account.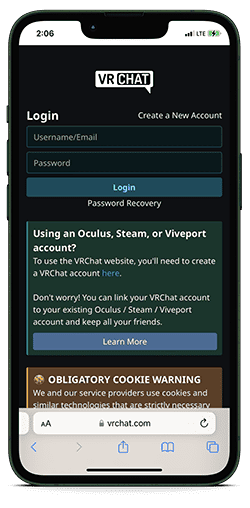 Step 2: Create a New Account
Click on "Create New Account" at the bottom of the screen.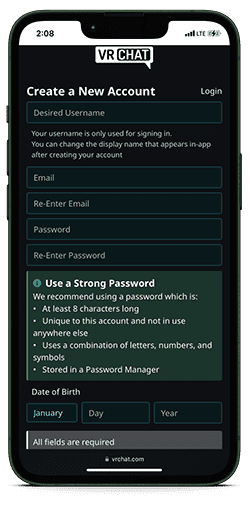 Step 3: Enter Basic Info
Enter a username and valid email address, create a unique and strong password, date of birth, agree to the terms and conditions, and click "Create New Account" once more.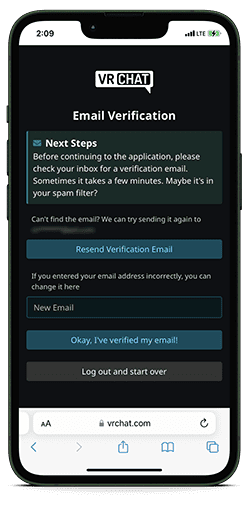 Step 4: Verify Your Email
Go to your email inbox and open the email from VRChat and click on the email verification link.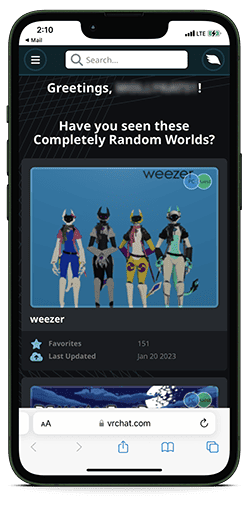 Step 5: Start Exploring! Upgrade to VRChat Plus (Optional)
You can now begin to browse for potential matches, create avatars, discover, build, and explore worlds, and much more!
Although this step is optional, we do recommend upgrading to a VRChat Plus account–it's only $9.99 per month, and it will greatly improve your experience with the app. It will increase your chances of finding compatible matches!
Non-VR Alternatives to VRChat Dating App
If you're looking for a more traditional, non-VR dating app, we've listed some of the best ones on the market in the table below!
Dating App
Key Facts
Review
eHarmony

Active Members: 16+ million
Gender Ratio: 48% men to 52% women
Best For: Find singles who desire serious relationships and profound connections
Pricing: Begins at $35.90/month

eharmony Review
Elite Singles

Active Members: 2+ million
Gender Ratio: 44% men to 56% women
Best For: Finding professional singles
Pricing: Begins at $31.95/month

Elite Singles Review
Christian Mingle

Active Members: 16+ million
Gender Ratio: 44% men to 56% women
Best For: Finding singles who hold Christian values and want God-centered relationships
Pricing: Begins at $14.99/month

Christian Mingle Review
Zoosk

Active Members: 40+ million
Gender Ratio: 47% men to 53% women
Best For: Flirting, finding love, and getting dates with singles
Pricing: Begins at $10.00/month

Zoosk Review
Bumble

Active Members: 11+ million
Gender Ratio: 57% men to 43% women
Best For: All singles seeking relationships, casual dating, or friendships
Pricing: Begins at $16.99/month

Bumble Review
VR Alternatives to the VRChat App
And if you are super into virtual reality but not really feeling VRChat, there are a variety of new, innovative VR dating apps that you can check out as well!
Dating App
Key Facts
Sign Up Today!
Flirtual

Year Founded: 2022
Best For: Finding tech-savvy compatible partners
Gender Ratio: 71% men to 29% women
Active Members: 40,000
Membership Pricing: Begins at $9.99/month

Flirtual Review
Nevermet

Year Founded: 2022
Best For: Finding long-distance relationships, friends, and VR gaming players
Gender Ratio: 60% men to 40% women
Active Members: 20,000
Membership Pricing: Begins at $9.99/month

Visit Nevermet
  vTime XR

Year Founded: 2015
Best For: Meeting compatible singles and friends in a shared virtual space
Gender Ratio: 62% men to 38% women
Active Members:  1+ million
Membership Pricing: Free (Users need to purchase an Oculus Quest or Oculus Quest 2 VR headset)

Visit vTime XR
  Planet Theta

Year Founded: 2023
Best For: Finding love and serious relationships in a VR setting
Gender Ratio: 80% men to 20% women
Active Members:  No data yet
Membership Pricing: Begins at $25.00/month

Planet Theta Review
Second Life

Year Founded: 2003
Best For: Finding casual romance and friends in a virtual reality setting
Gender Ratio: 50% men to 50% women
Active Members: 73 million
Membership Pricing: Begins at $5.50/month

Visit Second Life
Frequently Asked Questions
If you still have questions after reading our review of the VRChat dating app, we've compiled some of the most frequently asked questions we've received from readers about the platform itself and VR dating as a whole for your convenience!
What Is VRChat?
VRChat is a dating app and social network based in virtual reality–it enables users to interact with one another using their custom avatars, voice chats, and emotes in real-time. Users can build their own virtual worlds, create and play games, and organize social spaces for other members to visit and explore.
How Is a VRChat
Website Account Different from One on Steam or Oculus?
VRChat's integration with Steam and Oculus accounts makes it easier to get started and log in, and if you sign up for an account on the website, you cannot use the software development kit (SDK) to upload your own original content.
How Much Is a VRChat Plus Membership?
The Oculus Quest Store and Steam both offer VRChat Plus, and the following are your options for premium subscriptions:

• $9.99 per month (US)

Oculus Quest Store and Steam both offer VRChat Plus and the following are your options for premium subscriptions:

• $9.99 per month (US)
• $99.99 per year (a 16% discount)
How Do I Cancel My VRChat Plus Membership?
How you can cancel your VRChat Plus membership depends on the platform you choose to purchase your membership on. You need to carry out the steps listed below since VRChat only supports purchases made via the Steam and Oculus Quest Stores:

In the Steam Store:
• Visit the Steam Account Details page to see your account information–you can also access it by going to Account Details in the Steam client's upper right corner by selecting the arrow beside your name.
• When you are on this page, click "Manage Subscriptions." You are able to cancel or renew your subscriptions here and by selecting "Manage Subscription" from the "VRC+" primary menu item in VRChat.
• After canceling a membership, future payments will stop, but your current subscription period will continue until its end date.

In the Oculus Quest Store:
• Access "Subscriptions" by clicking "Your Account" on the left sidebar of the Store while wearing your VR Oculus headset–find "VRChat" and then click on "Cancel Subscription" once you locate it. To complete the action, click the "Confirm" button.
• Upon canceling a membership, subsequent payments will stop, but your current subscription period will continue until its expiration date.
How Can I Change My Avatar in VRChat?
You can use one of the many public avatars provided by VRChat (accessible via the "Quick Menu") or go on a quest to locate your ideal avatar in any of the countless virtual worlds!
How Do VR Dating Apps Work?
They pretty much operate in the same way as traditional dating apps–you connect with people you like and get to know them better!

Virtual reality dating apps diverge most notably from more conventional online dating platforms in that potential matches display themselves in the form of digital avatars rather than using actual photos of themselves.
Do I Need a VR Headset to Use a VRChat?
You do not need one for VRChat, but you will be missing out if you don't have one–VR headsets greatly enhance the VR dating app experience. In order to truly experience virtual reality in all its glory, a head-mounted display (HMD) or a headset is a must. The headgear links to a user's computer or mobile device running special software and serves to block out the outside world.
How Much Do VR Headsets Cost?
The most affordable headset is the Oculus Quest 2–we recommend it to first-time VR users, and it retails for $299.99.

The average cost of a midrange virtual reality headset is around $600.

The top models cost at least $800, if not more. For example, the $799 HTC Vive Pro 2 delivers a greater VR experience than less expensive options because of its higher resolution (2448×2448 per eye) and improved motion tracking. Now, the whole Valve Index package will cost you $999 if you want the most advanced VR headgear currently available. The headset alone costs $499.99, but other devices, including stations for tracking and controllers, are necessary for it to work. With state-of-the-art tracking and display technology and the ability to run any available VR program, this is the apex of gaming hardware.

• Cheapest: $15–$50; smaller manufacturers, typically powered by cellphones
• Mid-range: Oculus Quest 2, HP Reverb G2, in the $300–$600 range
• High-end: $800 to $1,000; HTC Vive Pro 2, Valve Index