Our team of experts diligently research and review all of the products and services we recommend. If you buy through our links, we may receive a commission. Learn more here.
Hinge is one of the most popular dating apps on the market right now, but is it all that it's cracked up to be? Even though Hinge's dating app algorithm and layout are eerily similar to Tinder and Bumble's, it exceeds the other apps in many ways.
Since its founding in 2012, Hinge has grown in popularity and reputation every year. The app currently hosts over 500,000 users in the United States alone and receives over 90,000 daily logins from singles trying to find love.
In our unbiased and well-informed Hinge review, we will break down everything we know about the app and its users so that you can decide whether or not you want to use Hinge as your dating app. From the cost of its premium memberships to the app's many different features for paying and non-paying users, and even to the most frequently asked questions, we're presenting you with the best Hinge review out there.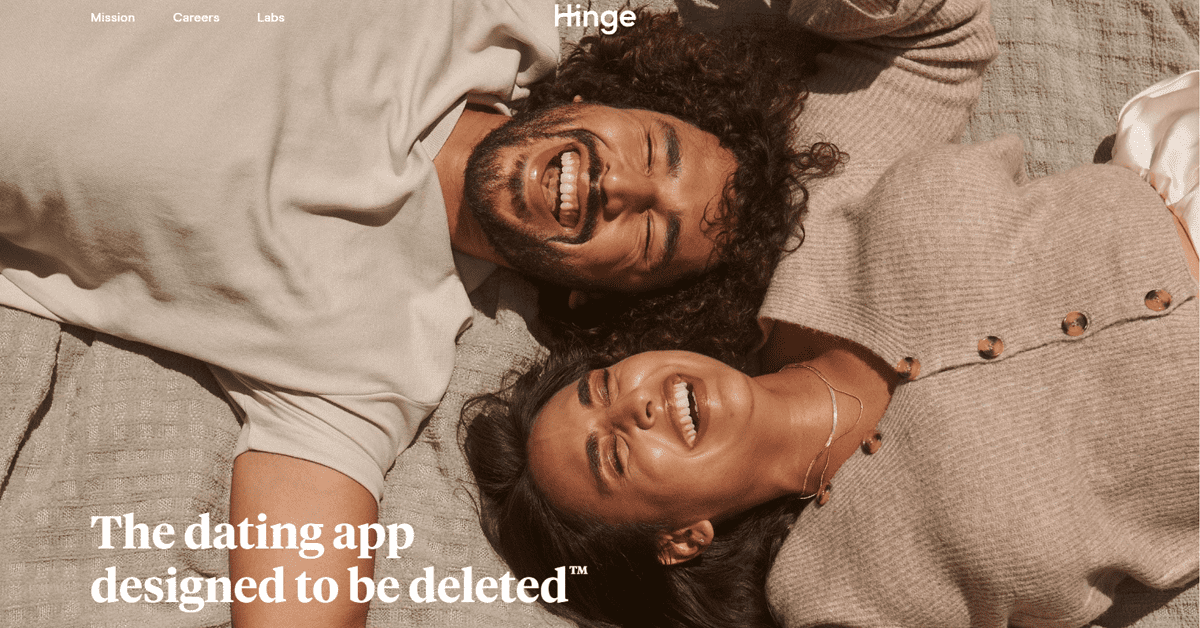 | | |
| --- | --- |
| Sign-Up Time: | 5-10 minutes |
| Cost: | $34.99 – $99.99 per month |
| Membership Pool: | 500,000 (from the US alone) |
---
---
Our Hinge App Rating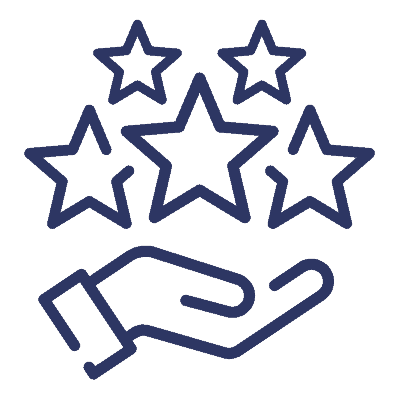 Overall Rating

Hinge is coming in with an overall score of 3.8 out of 5!
We've taken to our six-factor rating system to arrive at an unbiased and fair overall rating for Hinge: features, usability, daily matches, cost of membership, and active members. Each of these categories got its own rating, and we've concluded that Hinge comes in at a rating of 3.8/5!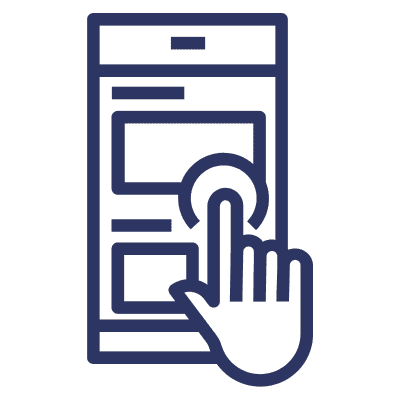 Ease of Use

If you've ever been on a dating app like Tinder or Bumble, you'll be very comfortable using Hinge. Thankfully, most of these apps are designed similarly because the creators know not to overcomplicate too much and to focus their attention on the algorithm instead.
The layout on Hinge is similar to most dating apps in that you swipe left or right depending on who you like or don't like. Hinge's features, which are available to everyone, even the free users, do help people find matches and other profiles interested in them more easily than Bumble or Tinder.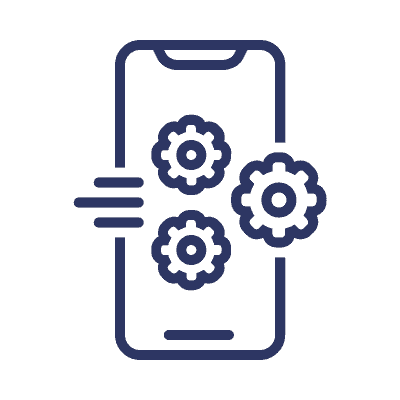 Features

Because Hinge is often lumped into the category of a casual dating app, many people avoid paying for the features that the app provides for its premium members. That said, those features are nothing to sniff at, especially when trying to find long-lasting love as fast as possible.
Hinge members can give unlimited likes and comments to as many people as they would like, making their chances of finding love higher than those who are limited in their likes and comments. Members can also see all the profiles that have already liked them, making the matching process more accessible than ever.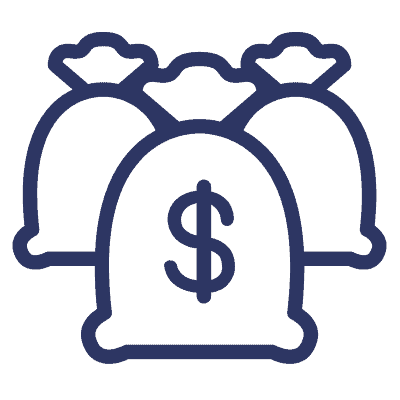 Cost


The cost of Hinge's premium membership is very similar, if not completely identical, to Tinder and Bumble's price. This makes sense because, even though Tinder and Hinge are owned by the same company, all three apps are still in direct competition.
But even though the prices are comparable, the features are not. Bumble's premium membership packages cost the same, have no additional payments or add-ons, and are more extensive and conducive to easing its members' time on its platform.
Because Hinge can be enjoyed freely, we're uncertain if investing in a premium membership is worth it.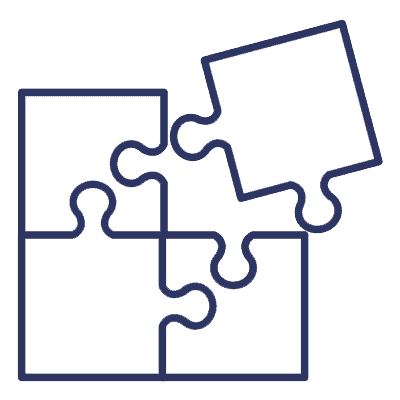 Match Quality


Hinge's app and algorithm work tirelessly together to provide users with the best matches possible. Of course, similar to Tinder and Bumble, factors like distance and age come into play first when the app is providing its users with new possible matches.
That being said, we appreciate that Hinge allows its users to tell the app about any deal breakers they might know about to save time. Hinge users also typically are looking for something more serious than other users on online dating apps. Because of this, you're more likely to find long-term success and love when you choose Hinge over Tinder or Bumble.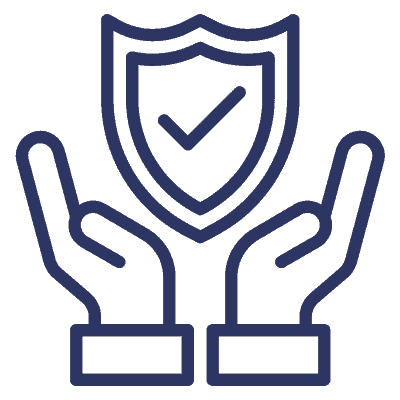 Safety and Security


Hinge is a massive advocate for remaining safe when you're online dating. Because of that, Hinge has made sure to embed features where users can block and report others in a special features tab. You can report anyone for anything, even if they're just being disrespectful or rude. Hinge has gone above and beyond to make their online dating platform one of the safest available.
Of course, because Hinge is an online dating platform, users will likely encounter some security issues. Scammers and hackers are always on these websites, so always take precautions and ensure you're taking the proper steps to be safe.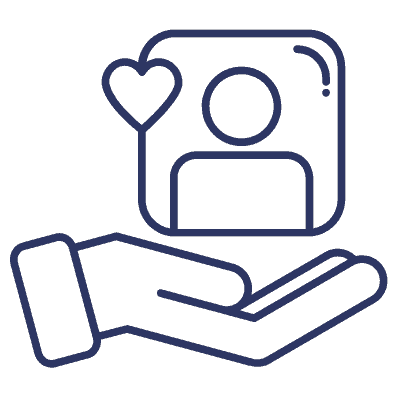 Customer Service


Just like with any online dating app or website, the team at Hinge is dedicated to answering your questions and being there for its users when they have a problem. Hinge does provide a lengthy list of FAQs that they often refer people to in order to answer the smaller questions that are usually dealt with in a manner of minutes, but Hinge adds another layer to their service.
Users can call, email, or send a letter to the Hinge offices with any complaints they might have once they're on the app. While this opportunity to contact someone is already leaps and bounds above Bumble or Tinder, it is good to note that the company is busy, and you might still have to wait a bit until your complaint is processed.
Overview of Hinge
Hinge is one of the best dating apps that people are finding love on right now. The app initially launched in 2012, the same year its sister app, Tinder, launched. Hinge originally connected directly to its users' Facebook friends list and allowed its users to tell the app which of their friends they had crushes on.
Hinge Fast Facts
Year Founded: 2012
Best For: Finding singles who want serious relationships and romances or to fall in love
Average User Age: 25-35 years
Gender Ratio: 55% men to 45% women
As Hinge grew, so did its algorithm, layout, and connections, and the Facebook plugin went away gradually as the app recentered its goal of helping its users find long-term love.
Within the past few years of the app being on the market, Hinge has grown from making $8 million in revenue in 2018 to generating over $197 million in 2021. In the United States, Hinge sits comfortably in third place on the dating apps ranking, preceded only by Tinder and Bumble.
Premium Membership Subscriptions and Prices
Hinge's price points are very similar to both Tinder and Bumble's prices, although, unlike Bumble, Hinge doesn't provide extra flexible plans, like a one-day, one-month, or even a lifetime option.
⠀1-Month Membership
1 Month
$34.99
---
Price Per Month: $34.99
Total Membership Cost: $34.99
---
All Standard Features
Every Plan Has the Same Premium Features
3-Month Membership
3 Months
$21.66
---
Price Per Month: $21.66
Total Membership Cost: $64.99
---
All Standard Features
Every Plan Has the Same Premium Features
6-Month Membership
6 Months
$16.99
---
Price Per Month: $16.99
Total Membership Cost: $99.99
---
All Standard Features
Every Plan Has the Same Premium Features
Like most dating apps, however, if you plan on using Hinge for a longer duration, it might be wise to invest in one of the more extended plans to save money in the long run. That said, if you find the love of your life earlier than you imagined and need to cancel your plan, Hinge will not refund you based on how early you cancel it; you will have to ride the time out.
It's good to note that Hinge is one of the only dating apps that will allow its premium users to pay off the membership price within 4 monthly installments instead of one payment upfront. That being said, even though a user can pay off their membership in sections, that doesn't mean that their installments will get canceled when they cancel their membership. Users still have to pay for the membership package they started, no matter how far along they got into their membership before they canceled.
Additional Costs
Even though Hinge doesn't offer more personalized and customizable payment periods as Bumble does, you can choose to pay for add-ons once you're in the app. These add-ons are available to both free and premium members.
Boosts – Boosts are an additional cost to use for both premium and free members. A Boost will help you get seen by 11 times more profiles within the hour you use it, bringing your profile to the top of the pile.
Roses – Roses are an additional cost as well on Hinge. Similar to Super Likes and SuperSwipes on Tinder and Bumble, sending someone a rose simply means that you're interested in them and want to match them. Both free and premium users are given one free rose to use a week, but if you want to increase that number and increase your chances of matching with others, you can purchase more roses.
Hinge Free Trial and Premium Features
Hinge offers free trials to allow people to access all that their premium memberships will provide. Still, they do ask their users to provide their billing information before they can sign up for the free trial period. If the user doesn't cancel their free trial before it expires, they will automatically get billed for whatever payment they signed up for.
However, if you would rather experience Hinge for free, the app provides an excellent experience for its free customers as well as their paying ones. You can experience a limited number of the features that premium members get to experience Hinge's free version of the app.
Free members on Hinge have limited 'smiles,' 'compliments,' and 'ice breakers,' among other limitations.
Standard (Free) Features
Users can download Hinge and sign up for an account
Create an online dating profile
See other profiles
Send 10 comments and likes per day
See singles' names, ages, distances, and profile picture
Send one rose a week
Message their matches
See who has liked their profiles
Set up Poll Promts and Video Prompts
Premium Membership Features
Video Prompts
Video prompts are 30-second videos that users can put in their profile to stand out from the crowd. Hinge provides its users with a number of prompts to get their creativity flowing. This is a great way to make your profile more unique and personalized!
Prompt Polls
No one wants a boring profile, but it can be hard to be creative online. Hinge also provides prompt polls for its members. They can select from 21 unique prompts that range from 'Two truths and a lie' or 'A dream home must include ___.'
Advanced Preferences
It's no secret that if you know what you like and what you're looking for on a dating app, it will be easier to find someone. Hinge knows that, too, and has made great efforts to make sure you can mark your preferences on your search filters and label anything you want as a deal breaker.
Comments and Likes
If you're interested in someone's profile, you can comment or like it, so the users know it. You can also send roses, but those are an additional fee. If the person whose profile you liked or commented on responds, you can start talking to each other!
Video Date
It's hard to message someone when you don't know what their voice sounds like or what they really look like in real life. Enter video dates. This is a function that users can use once they've matched with someone to get to know each other better.
Selfie Verification
This is where the user will record a video of themselves, and someone on Hinge's staff will compare the video to the photos on their profile. Once a user is verified, they will get a little badge that shows up on their profile, letting people know they are real.
Do Hinge Memberships Renew Automatically?
Hinge's membership packages are set to auto-renew, so just keep an eye on your subscription when it's almost time for it to be up. You can cancel your subscription at any time. However, if you've chosen a particular length for your membership package, unfortunately, you will still have the remainder of the time you paid for as a premium member. Hinge does not offer refunds.
Should You Join Hinge?
Now that you know most of the statistics about the app, it's time to decide whether or not you want to invest your time and possibly your money into Hinge. We understand that this step can be difficult, especially when all the numbers and statistics are floating around in your mind, so we are providing you with a detailed and well-informed pros and cons list to help you decide!
Reasons to Join
If you're considering joining Hinge but are not entirely sold on the app yet, allow us to encourage you! Hinge is one of the best online dating apps on the market right now, and so many of its users find love by using it every single day. Here are some reasons why Hinge is such a fantastic dating app.
Reasons to Join
If you're considering joining Hinge but are not entirely sold on the app yet, allow us to encourage you! Hinge is one of the best online dating apps on the market right now, and so many of its users find love by using it every single day. Here are some reasons why Hinge is such a fantastic dating app.
Hinge Knows Their Audience
The dating app that is designed to be deleted is made for success, and that's evident to everyone who signs onto Hinge. Similar to Bumble, many Hinge users are done with hookup culture and ready to find something serious and long-lasting. Because of that, Hinge and its team work tirelessly to always stay up to date with the latest dating news, and the app makes sure that it has its finger on the pulse of all things dating and romance. If you want to invest your time and energy into an app that will invest in you, Hinge is your answer.
Hinge Is Where People Find Long-Lasting Love
It's important to know what the dating app you're investing in is geared toward because everyone wants something different. People on Hinge find long-lasting success and even marriage based on their time spent on the app.
Hinge not only has a proven track record for success with a 90% success rate, but it also lives up to its slogan, 'The app that is designed to be deleted.' Of all of the other dating apps on the market right now, Hinge has the best success rates and the most stable relationships resulting from the app.
Hinge Knows the Power of the Profile
One of the main things that Hinge does almost perfectly is to help educate and guide their users when creating a profile.
If you've read any of our advice columns about how to stand out from the online dating crowd, you'll know that one of the first and most important things to do is to make a profile that stands out.
Hinge offers prompts, video opportunities, in-depth questions, and more to make all its users' profiles unique and well-crafted. The app is well known for its attention to profiles and the effort its users put into making theirs.
You Already Know Who Likes You on the App
There's nothing worse than liking about 100 profiles and then not getting any likes back. We've all been there and felt that discouragement, and it's hard to come back from that. Hinge is done with playing those games.
On Hinge, both free and premium users can see the profiles that have already liked them, so there's no need to worry about whether or not the person you want will reciprocate your feelings. Instead, it's all out in the open, and you can like, comment, and send roses to the people you already know who are invested and like you as well.
Reasons Not to Join
As with everything in life, there are pros and cons to Hinge as well. If you're wondering what parts of the app we aren't too thrilled about, here are some reasons we might caution users against downloading Hinge. Of course, we didn't add all the reasons that some people have said they don't love the app, but we tried our best to cover the most important ones.
Hinge Is Notoriously Glitchy and Doesn't Have a Refund Service
Although Hinge has an amazing free version of the app that allows its users to enjoy almost all of the benefits that a premium membership would provide if you do choose to go with a premium membership, keep an eye on it.
Many users have reported that their app and membership glitched and couldn't enjoy any of the benefits Hinge promised them. Unfortunately, Hinge does not provide any refunds, no matter what the circumstance, even if it was their fault.
Also, because Hinge's membership packages are sold in monthly bulks, you will continue to be billed for the period you're in, even if you cancel your membership the day after it renews.
Hinge's Free App Is Extremely Limited
While many dating apps limit their free user's likes, comments, and matches in the free version of the app, limiting someone's likes to 10 a day is rough, to say the least. We all know that dating is really a numbers game, and many people want to have the ability to meet and match with as many potential matches as possible.
Even though the premium membership on Hinge allows its users unlimited matches, comments, and likes, the restrictive numbers for Hinge's free users do not set them up for success. They are incongruous with helping Hinge users find love.
You're a Small Fish in a Big Pond
Because of the immense popularity and success of Hinge, there are a lot of users on the app. While you still have many opportunities and chances to stand out on the platform, it is worth noting that Hinge is one of the most frequented dating apps on the market, and there are a lot of people on it.
If you still want to try your chances on Hinge, go for it. People find success every day, and especially if you invest in Hinge's premium membership, you'll be able to play the numbers dating game like a pro and match with a ton of people.
Hinge's Premium Membership Isn't All-Inclusive
Because Hinge's membership program is the exact same cost as Bumble's, many would expect the app to provide similar, if not identical premium options for its users. Unfortunately, Hinge's premium membership is not as good as Bumble's, and it does not include everything that the app has to offer.
While adding an additional cost for Roses and Boosts that are available to both paying and non-paying members is a good way for everyone to enjoy all that the app has in store for them, we have to say that we're not the biggest fans of these additional costs that could have easily been included in Hinge's Premium membership.
The Hinge Dating App's Sign-up Process
If you're ready to invest in Hinge and start your journey to find true love, we're here to help you through that process! One of the things that will make or break whether or not you should try a dating app is figuring out if the sign-up process is too complicated. Thankfully, Hinge's setup process is one of the easiest. Here is a step-by-step walkthrough of how to set up your Hinge profile.
Step 1 – Download the Hinge app and Create an Account
Because Hinge is one of the few dating apps that cannot be accessed on a computer or a web browser, you must download Hinge from Google Play or the App Store. Once you've downloaded Hinge, you'll be met with this home screen, and you can choose to create your account.
Step 2 – Add Your Phone Number and Verify That It's You
Because Hinge focuses on creating and cultivating a safe online dating environment, the app wants to ensure that only real people are signing up for it. One way it does that is by asking for its users' phone numbers and sending them a verification code.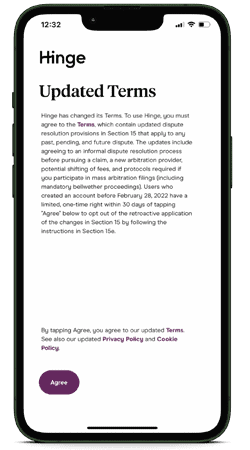 Step 3 – Agree to the Terms
This is yet another step that Hinge takes to ensure that everyone entering the app knows that the company is dedicated to making their users feel safe while on the app. You do not necessarily need to read the terms, but you do need to agree to them before moving on.
Step 4 – Enter Your Name
Now it's time to talk about you! Enter your first name on the app. This name will appear on your Hinge profile, and everyone can see it. It's worth noting that entering your last name is optional. We suggest you don't share that personal information online, but if you have a very common name, you might want to share your first initial. If you don't feel comfortable with that, then don't! It's up to you.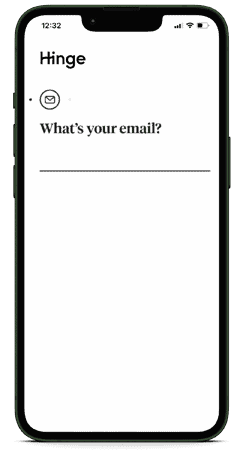 Step 5 – Share Your Email Address
Just in case Hinge needs to get ahold of you, send you any payment confirmation or receipts, or just keep you updated on their new terms and changes on the app, Hinge must have your email.
Step 6 – Put Your Birth Date In
Hinge only allows users 18 years old and older, so make sure you fit into that age range before downloading the app.
Step 7 – Complete the Questionnaire
Hinge's questionnaire is a bit more in-depth than many other casual dating apps because of the nature of Hinge and its purpose. Because most of the users who download Hinge want it to be the last dating app they ever download, they're okay with putting a little more effort into their profile in order for Hinge to work its matchmaking powers for them.
The questions include things like:
What is your gender?
What is your sexuality?
What is your height?
Who do you want to date?
Where are you from?
What is your ethnicity?
Do you want children?
What are your religious beliefs?
Do you drink, and if so, often?
Do you smoke, and if so, often?
Do you smoke weed, and if so, often?
Do you use drugs, and if so, often?
Where did you go to college?
What is the highest level of education that you have attained?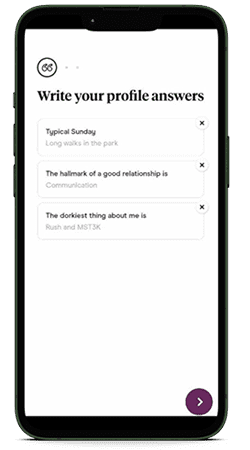 Step 8 – Prompts
Next, you'll want to add at least three prompts to your profile that will make you stand out from the crowd and tell people who you are.
Here are some of the prompts that you can choose from:
About Me:
My greatest strength
My typical Sunday
One way to win me over is…
I go crazy for…
My simple pleasures
Let's Chat about the Following:
I bet you can't…
Do you agree or disagree that…
Try to guess this about me
Let's make sure we're on the same page about…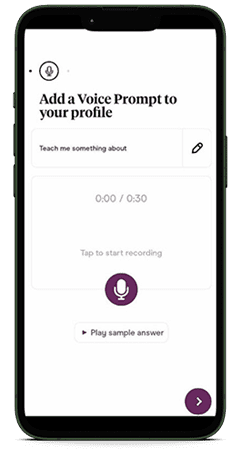 Step 9 – Add a Voice Prompt
Hinge added this feature in the past few years, and we love it. You don't have your voice if you don't want to, but you can let your matches know what you sound like and continue personalizing your profile!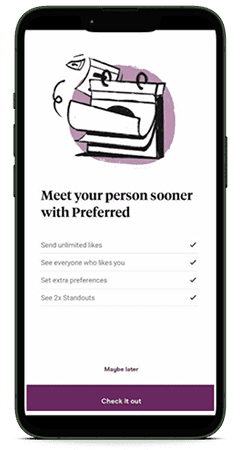 Step 10 – Sign up for a Membership
Now that you're all set, you can pick which membership plan you'd like to try out or if you would like to take your chances with the free trial, and you can start finding your next match and your 'happily ever after' from there!
Alternatives to the Hinge Dating App
If you're uncertain if Hinge is going to provide you with everything you want in a dating app, that's okay! Thankfully, there are hundreds of other dating apps and websites on the market right now that you can choose from! Check out the list below to see if there's an app that might suit what you're looking for more than Hinge will!
Dating App
Key Facts
Free Trial
Eharmony

Active Members: 16+ million
Gender Ratio: 48% men and 52% women
Best For: All singles who want a serious relationship
Pricing: Begins at $35.90/month

eharmony Review
Elite Singles

Active Members: 2+ million
Gender Ratio: 44% men to 56% women
Best For: Highly educated and successful singles
Membership Price: Begins at $31.95/month

Elite Singles Review
Zoosk

Active Members: 40+ million
Gender Ratio: 47% men to 53% women
Best For: All singles – Flirting, finding love, and getting dates
Membership Price: Begins at $10.00/month

Zoosk Review
Bumble

Active Members: 11+ million
Gender Ratio: 57% men and 43% women
Best For: All singles seeking relationships, casual dating, or friendships
Membership Price: Begins at $16.99/month

Bumble Review
Tinder

Active Members: 8+ million
Gender Ratio: 61% men and 39% women
Best For: All singles seeking relationships and casual dating
Membership Price: Begins at $4.50/month

Tinder Review
Frequently Asked Questions About Hinge
If you still have some questions about how Hinge works and especially how it differs from some of the other top-contending dating apps on the market, we want to clear it all up for you! Here are the top ten most frequently asked questions that people often have when they're debating whether or not they should sign up for Hinge!
How Do I Set My Search Preferences on the App?
If you know what you want and you're trying to find someone specific while you're online dating, you can set your search preferences in the settings section of your Hinge app. While your settings won't change who gets to see you, they can allow your profile to be shown to people or profiles in which you will more than likely have an interest. The preferences that you can change on the app are distance, age, religion, and ethnicity.

You can also utilize the deal breakers feature, which will block users who have any features that you know you won't like from coming onto your discover page. This will save you time and energy when you're scrolling through potential matches.
Can I Use Hinge for Free?
Yes! Just like many of the other dating apps that are on the market right now, Hinge allows its users to opt for the free version of its app. Hinge also offers the majority of the helpful features and services to its free users, so you can essentially experience all that Hinge has to offer without paying a huge amount of money.

Of course, you'll be able to access and experience more if you decide to pay for a premium membership. But if you're on the fence about it, you can still find love easily on Hinge without having to pay for your experience. The free version of Hinge does limit the number of weekly likes you're allowed to give out, but you can see who has liked your profile on the free version of Hinge, which is something that most free apps don't allow you to do.
Is Hinge a Safe App?
Hinge is a relatively safe dating app. We say relatively safe because even though Hinge's customer service team works tirelessly to find and block any suspicious profile, there's no guarantee that they've found them all, and any online dating database will have its fair share of scammers, bots, and shady people.

That being said, if you do encounter anyone who is showing suspicious behavior online or who is making you feel uncomfortable at all, you can block and report them, and they will be taken off of your profile immediately and dealt with by the team at Hinge.
Who Owns Hinge?
The best news about Hinge is that you'll be in great hands when you try out the app. Hinge is owned by Match Group, which is the same company that owns Match.com, Tinder, and Twoo.
What Is the Dating Pool like on Hinge?
Although people as young as 18 years old are on Hinge, the users are between the ages of 25-35 years old. Most of the users who choose Hinge as their preferred dating app are looking for a serious relationship and are ready to settle down.

Because Hinge is owned by the same company as Tinder, they share a lot of the same demographics, as they're both geared and marketed toward a younger community. That being said, older users still find success on Hinge's dating app all the time.

Hinge has over 500,000 users in the United States, which is a smaller number compared to some of the other high-rollers in the dating app world, but they make it work. And the gender ratio on Hinge is 55% men to 45% women.
Am I Allowed to Delete My Photos from My Hinge Profile?
Unfortunately, Hinge will not let you delete any photos that you post on your Hinge profile unless you immediately replace them with a different photo. The app does this because they know that the profiles with a lot of photos are more likely to get matches, but it can be frustrating.
How Do I Cancel My Premium Membership?
You can cancel your Hinge premium membership at any time when you go to your Account Settings. That being said, you'll still remain a member until the last day of your billing cycle is over. It's also good to note that Hinge's premium subscription is set to auto-renew, so you will continue to be a paying premium member until you go in and manually cancel your membership.
Can I Get a Refund for My Hinge Membership?
Unfortunately, no matter what, Hinge does not issue any refunds for its memberships under any circumstances. While you can cancel your membership at any time, Hinge is notorious for not dolling out any refunds and being a bit unforgiving in that area.
How Does Hinge's Matchmaking Work?
Because Hinge is owned by Match Group, you can rest easy knowing that the app has its algorithm down pat. It's also good to note that Hinge's algorithm and interface are very similar to successful apps like Tinder and Bumble.

Just like these apps, Hinge tries to find singles that not only fit into your preferred age range but also fit into any other extra qualifications or disqualifications you might provide for the app. You can use the deal breakers section on Hinge to let the algorithm know what you don't want, which is always helpful and saves you time scrolling through people who you know you won't like once you're on the app.

Once you've 'liked' someone who has also 'liked' you, the two of you can start messaging and seeing if you're a good match, just like you would on Bumble or Tinder!
Can I Use Hinge's Website to Try Online Dating?
Although most dating apps do allow you to use a web browser as an option for online dating, Hinge's interface can only be accessed on an app. Although Hinge does have a website, it's geared more toward the informative aspect rather than another way to access your profile.