Our team of experts diligently research and review all of the products and services we recommend. If you buy through our links, we may receive a commission. Learn more here.
You may not be "30, flirty, and thriving" anymore–yes, that is a quote from the Jennifer Garner rom-com 13 Going on 30, and we are not ashamed to use it here–but being over 40 does not mean you have one foot in the grave. Far from it!
In fact, women hit certain peaks and strides at this age (sorry, men), and if they are looking to meet someone special, dating apps are the place to be. Of course, the men are welcome on our recommended dating apps for over 40 singles too!
We have scoured all dating apps to pick out the best ones for the over-40 crowd, and you will not be disappointed with the many choices you have at your fingertips to see who awaits you in the land of dating.
Best 4 Dating Apps Over 40
Learning which over 40 dating apps will suit you best might be tricky if you're new to online dating. The stakes are even higher if you're seeking a long-term partner, so to help you decide, we have summarized the statistics of each dating app below!
If you're looking for a serious relationship, we advise using one of the five dating apps we've listed below. And if you're searching for something more casual, no problemo–you can find almost any kind of encounter or situation that suits you on these dating apps as well.
Dating App
Key Facts
Free Trial
Eharmony

Active Members: 16+ million
Gender Ratio: 48% men to 52% women
Best For: Finding over 40 singles who want a serious relationship
Membership Price: Begins at $35.90 per month

Start Your Free Trial!
Elite Singles

Active Members: 2+ million
Gender Ratio: 51% men and 49% women
Best For: Finding highly educated and successful over 40 singles
Membership Price: Begins at $31.95 per month

Start Your Free Trial!
SilverSingles

Active Members: 800,000
Gender Ratio: 47% men to 53% women
Best For: Finding over 40 singles who want a serious relationship
Membership Price: Begins at $24.95 per month

Start Your Free Trial!
Christian Mingle

Active Members: 16 million
Gender Ratio: 44% men and 56% women
Best For: Finding over 40 singles who hold Christian beliefs
Membership Price: Begins at $14.99 per month

Start Your Free Trial!
The reality of the situation is that these mainstream dating apps are just as effective for over 40 dating as they would be for elite dating, Jewish dating, Christian dating, or even dating left-leaning or conservative singles. And we are going to show you why!
You Can Trust Our Recommendations
As a result of our dating app experts' investigative work, we've picked the best over 40 dating apps. If you're a mature single looking for love, we believe you'll have success in dating on any of the platforms we've mentioned above. We always consider several factors relevant to older singles when determining the sites we spotlight.
When reviewing a dating app, it is essential to consider the overall number of users and their activity level. The more people that frequently use the app, you will have more potential dates. In addition, we believe that a platform's functionality should be intuitive and easy to navigate.
Every dating app we recommend has a solid track record with the factors that go into our reviews!
We Have Firsthand Dating App Experience
We offer our professional writers paid membership access to the dating apps they review so that they can evaluate them objectively and provide you with in-depth reviews. The dependability of our reviews is improved as a result of using this approach.
We Have an Unbiased Review Process
The rapid spread of dating apps is seen by many as a practical solution to the growing problem of finding compatible partners in today's busy society. They provide new ways of approaching dating, but dating apps could seem daunting and like a waste of time for the uninitiated. We understand that it can be hard to trust an app that promises to deliver decent dating matches–that's why our dating experts go through every dating app with a fine-toothed comb to see if it is worth your time and emotional labor.
Check out our reviews to find out which dating apps are worth it. When providing recommendations, our in-house dating writers consider a wide range of criteria, including an app's match quality, ease of use, security, trustworthiness, and cost.
Our Content Is Always Up-To-Date
If there is a significant shift in the industry, such as the removal of or introduction of features to popularly used dating apps, our experts will revisit reviews and other information that was previously written to bring them up-to-date as needed. Because we only use the most current data in our reviews, you can have confidence that they are always accurate.
We Avoid Vague Products
We are committed to providing the most outstanding possible experience for our readers, so we always prioritize the most mainstream dating apps and sites. If we come across any niche dating sites that seem like a good match for you, we'll let you know about them; otherwise, we'll focus on the most innovative products and services on the market.
We Offer Easy Access to Free Trials
When we recommend a dating app, we always include a link to the app's free trial version. The free trial allows you to test out the dating app before spending any money, so you can decide whether or not it's worth it.
Breakdown of the Top Dating Apps for Over 40
What makes these best dating apps for those over 40 so ideal for meeting like-minded individuals who have experienced more in life and love? Keep reading below for a synopsis of our top five picks and why we think they are perfect for the over-40 dating crowd!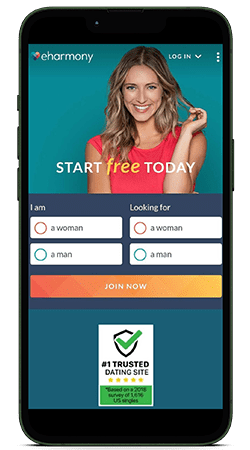 #1: Eharmony – Best for Serious, Compatible Relationships
| | |
| --- | --- |
| Active Members: | 16 million |
| Gender Ratio: | 48% men 52% women |
| Sign-up Time: | 45 Minutes |
| Pricing: | Starting at $35.90 per month |
| More Info: | eharmony Review |
One of the greatest dating apps, eHarmony, is extensively used by those looking for a lifetime partner. It's not just a dating app; it's far more than that, thanks to the sophisticated matching technologies it employs to help bring together compatible users. This system was created after years of research into the factors contributing to happy partnerships.
According to our findings, eharmony is one of the priciest and most popular online dating apps. It is among the most popular dating platforms globally and attracts singles from all over the world. In many respects, it also rates among the easiest to use. You won't have to spend time scrolling through countless profiles because of the advanced matching technology; instead, you'll get personalized recommendations for other users with whom you might be a perfect match.
---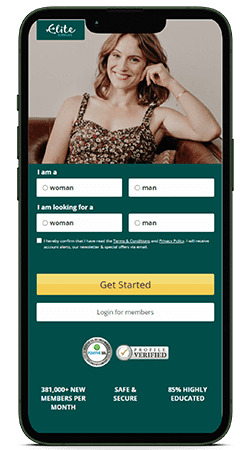 #2: Elite Singles- Best for Successful and Educated Over 40 Singles
| | |
| --- | --- |
| Active Members: | 2+ million |
| Gender Ratio: | 51% men to 49% women |
| Sign-up Time: | 15-25 minutes |
| Pricing: | Starting at $14.99 per month |
| More Info: | Elite Singles Review |
Many singles over 40 have advanced degrees, secure jobs in lucrative fields, and established reputations. There is no ceiling on their potential, but finding a partner who shares their values and goals in terms of education, employment, and advancement could no doubt make their lives fuller!
Suppose you're over 40 and seeking a lifelong companion who shares your commitment to success in the areas of education, reputation, money, or professional and personal growth. In that case, we strongly suggest you join Elite Singles. Nearly all of the single men and women on Elite Singles have advanced degrees, making them ideal candidates for serious relationships with other professionals in medicine, law, finance, and other high-powered careers.
---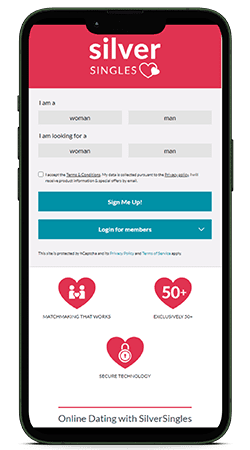 #3: – SilverSingles – Find Singles Who Are Over 40
| | |
| --- | --- |
| Active Members: | 800,000 |
| Gender Ratio: | 41% men 59% women |
| Sign-up Time: | 15-20 minutes |
| Pricing: | Starting at $19.95 per month |
| More Info: | SilverSingles Review |
Since its launch in 2002, SilverSingles has been the go-to dating app for mature individuals seeking committed partnerships. At first glance, the app performs well for a platform of its range: they attract 800,000 unique users each month, maintains 100,000 active members, and successfully pairs up many long-term couples.
SilverSingles is the most successful online dating service for singles over 40. The site attracts a wide range of people searching for all types of relationships and friendships, from those just beginning to date again to those searching for a lifelong partner in their older years.
If you are a senior adult and are now single, have been alone for a while, are divorced, separated, or widowed, SilverSingles may be among the top mature dating apps brimming with suitable individuals to connect with.
---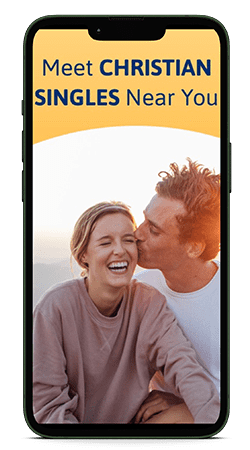 #4: Christian Mingle – Find True Love with Christian Singles
| | |
| --- | --- |
| Active Members: | 16 million |
| Gender Ratio: | 44% men and 56% women |
| Sign-up Time: | 5-10 minutes |
| Pricing: | Starting at $14.99 per month |
| More Info: | Christian Mingle Review |
Christian Mingle is a dating app where over 40 single Christians can connect with one another and perhaps start a lifelong relationship that leads to marriage. Today, about 30% of all Christian married couples have their origins in a Christian dating app.
Christian Mingle is large enough and attracts the right kind of user, but it also contains cutting-edge features that make online dating exciting and interesting. Christian singles can enjoy the swipe-based dating model popularized by services like Tinder with Christian Mingle's LookBook. Users may search for other singles based on various criteria, including religion, appearance, age, and location.
---
What Makes These Our Recommended Dating Apps for Over 40?
Across all demographics of modern society, online dating and mobile dating apps are commonplace. On the other hand, some people in the over-40 crowd just aren't interested in using them for whatever reason, and that's to be expected — just as with any other aspect of dating. Some people are into it, and some are not!
We've done the grunt work for you, comparing and contrasting the features, benefits, and user experiences of the best over 40 dating apps to help you decide on one (or maybe two) that are ideal for you. The most successful mature dating apps use algorithms to pair users based on criteria like mutual interests and compatibility.
This is so that you can gain an in-depth understanding of how online dating apps work and start preparing yourself for the next exciting chapter of your life–dating!
Easy-to-Use Design
While some people don't entirely trust technology and don't want to give away what seems like a lot of personal information, the vast majority are savvy regarding the internet. We ensure that the dating apps we review secure your data and are accessible to people with varied degrees of technological expertise.
Although most dating apps are user-friendly, some are considerably more efficient and simple to sign up for. If you're seeking a serious relationship, you might have to go through a lengthy registration procedure on certain platforms. Still, most dating apps we review take 5-10 minutes to sign up and create a profile.
Substantial Dating Pools
Joining a dating app with a smaller user base may seem tempting, but the larger the user base, the better. You're far more likely to find a compatible partner if more people use the platform.
Numerous considerations, including the size of the user base, are considered when ranking the top dating apps for those over 40. We don't want people to waste their time and money signing up for a dating app just to be discouraged by things like a shortage of genuine users, an excess of spam or fake profiles, or a lack of suitable matches.
Because of this, we are picky about which dating apps we recommend; we only suggest ones with a large population of people actively seeking a romantic partner!
Fun and Innovative Features
These dating apps are great for connecting persons of similar ages who probably would not have met otherwise. Users have everything at their fingertips to find compatible partners who aren't only ideal for them but also located nearby. The dating apps we recommend have a lot of bells and whistles that make the experience of searching for matches easy and fun.
The users of dating apps are verified as being who they claim they are, thanks to the sophisticated system checks and verification processes.
Excellent Matchmaking
In-depth personality questionnaires and sophisticated matching algorithms were standard across the board among the mature dating apps we reviewed.
There are many dating apps out there that do more than just introduce you to people who could be a good match for you. Joining a dating app has its rewards, such as access to an expert matchmaker who can help you find compatible mates, a dating concierge who can help you set up dates, and access to members-only events.
However, including these extras may increase the overall dating app membership price.
Affordable Membership Fees
While there are a number of free options for dating apps, the basic free versions typically lack the more advanced features that would make finding someone easier. But before signing up for any site, consider how much money you can afford to spend on a dating app every month.
Best Niche Dating Apps for Over 40
If you're over 40 and single, you should try online dating. Considering the rise of mature dating apps over the last few years, it's undeniable that you can broaden your search for love outside your own social circle. And while we recommend the larger, mainstream dating apps because of the larger member pools, that could be overwhelming to someone just getting back into the dating scene.
So if you are in the market for a smaller dating pool, there are niche dating sites for mature singles. We have ranked several of them based on a variety of criteria, including membership cost, whether or not users were required to fill out a lengthy questionnaire about themselves, the quality of suggested matches, the ease with which one could begin a chat, and more.
Look below for our choices of the best niche dating apps for singles over 40!
#1 Hinge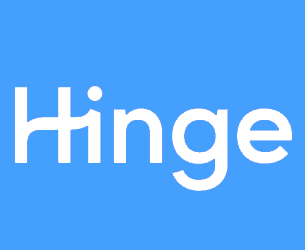 #2 Bumble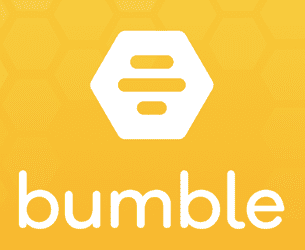 #3 The League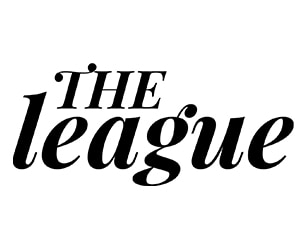 #4 LoveAgain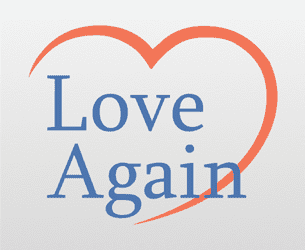 You can sign up for a free trial at one of these over 40 niche dating apps to see if it can help you connect with compatible people. However, the dating pool may very well be smaller, and the premium membership will most likely be more expensive.
Dating Over 40 FAQ
No matter how thorough our reviews may be, there's always a chance that we missed something in our review of the materials we covered. If you have any issues we didn't address about dating over 40, please let us know and read on for a list of the most frequently asked questions we get from our readers.
What Are the Safest over 40 Dating Apps?
Virtually all of the platforms we review have stringent safety measures in place, so you won't have to worry about meeting any scammers or having any sensitive information stolen.

If we had to choose, we feel SilverSingles is a great option to explore if you want a super secure dating app that also caters to older adults. To guarantee that the profiles submitted on the site belong to real people, the security team reviews and verifies each one manually before it goes live.
Is Online Dating Free?
Yes, many dating apps provide their whole range of features—from browsing profiles and finding compatible matches to exchanging messages with other users—at no cost to their users, but only for a limited free trial period.

Certain functions, such as discovering who has seen or liked one's profile, are locked behind paid premium tiers. Before joining, you should always research a dating app's free and premium features.
Do Over 40 Dating Apps Really Work?
Absolutely! For a good reason, over 40 dating services are becoming more popular. As an adult, your social circle may have shrunk, and although you undoubtedly value time spent with friends and family, you may be experiencing the urge to get out into the dating game but aren't sure where to start. It could be difficult to meet other singles your age who share your interests, and that's where dating apps can help!
How Much Do Over 40 Dating Apps Cost?
Some older dating apps have monthly subscription costs as low as $14.99, but if you'd rather not spend any money at all, you can use the free services that some dating apps provide. Many sites will allow you to sign up for a free trial before spending any money, so you can see whether it's worth it to you before you commit.
Can I Block Suspicious Users?
Of course! Each dating app takes the security of its customers seriously, which is why they all provide some way for members to report suspicious behavior or block anybody who makes them uncomfortable. A dating app's help section, frequently asked questions page, and customer support are all good places to go for solutions to concerns about the blocking and reporting functions.
Can I Find Quality Singles on These Dating Apps?
Yes, many people use these dating apps and share their goals of finding a meaningful connection with someone, whether that be a lifelong soul mate, a fun hookup, a new friend, a partner in crime, a faith-centered relationship, a serious commitment, or love in your 40s!
How Long Does It Take to Sign Up?
This varies from dating app to dating app. Due to its comprehensive compatibility test, eHarmony will take the longest. It could take between 30 and 45 minutes to finish. However, most dating apps on our list offer quick sign-up steps that just take a few minutes.