Our team of experts diligently research and review all of the products and services we recommend. If you buy through our links, we may receive a commission. Learn more here.
The Luxury Date dating app, another player in the sugar dating scene, has entered the fray. On Luxury Date, young, successful women can connect with older, financially secure guys. Although it's not a newcomer, it hasn't gained traction until the last few years, primarily due to the fact that more and more people are seeking sugar arrangements.
And it's becoming a fan favorite among sugar daters–the app's male-to-female ratio of members is pretty even, and they are all there to find a sugar daddy or sugar baby.
We got pretty familiar with this sugar arrangement dating platform, and we are going to share with you all we uncovered in our complete review of the Luxury Date dating app for 2023!
| | |
| --- | --- |
| Sign-Up Time: | Less than 10 minutes |
| Cost: | $0.29 – $0.59 per credit |
| Membership Pool: | 1+ million (50,000 active weekly) |
---
---
Our Luxury Date Dating App Rating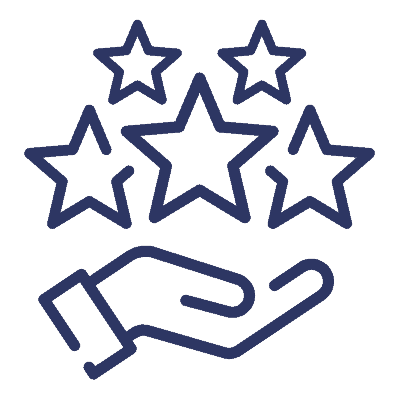 Overall Rating

Luxury Date is coming in with an overall score of 3.6 out of 5!
Luxury Date's overall score of 3.6 stars out of 5 based on our tough set of rating criteria is promising! Our ratings are based on a scale from 1 to 5 (with 1 being the lowest and 5 the highest) and encompass the following factors: usability, useful features, premium membership pricing, quality of matches, safety, security, and customer support.
Continue reading for a detailed description of how and why we rated Luxury Date the way we did.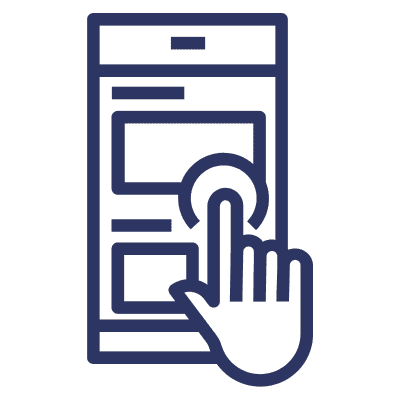 Ease of Use

The designers intended for the Luxury Date dating app to have a clean and simple interface, and they achieved their goal! Users can easily navigate to the desired content through the easily accessible tabs and icons.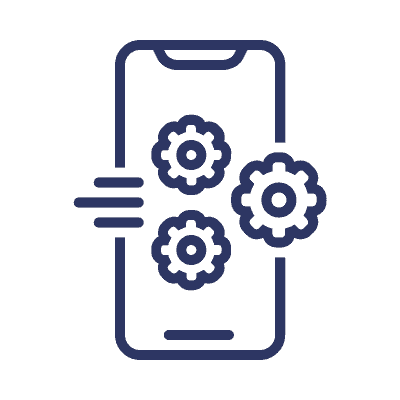 Features

The Luxury Date dating app doesn't have a ton of extravagant, unnecessary features–nonetheless, there are a few extras that we enjoy and think members will as well:
Unlimited Messages: 10 credits are required to initiate contact with a new member (just the initial message costs credits).
Use 10 credits to access a member's hidden photos and videos (if they decide to share them).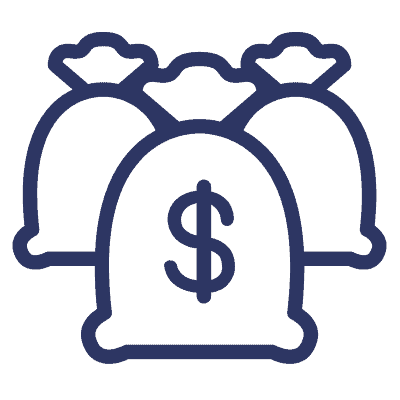 Cost


We applaud Luxury Date's credit system, which makes it more affordable to make use of the app's premium features: you only pay for what you use, and a further flat rate is required to unlock unlimited messaging. A premium feature only costs 10 credits to use, making it very accessible, and the credits never expire or have a "use by" date, making the dating app an affordable choice.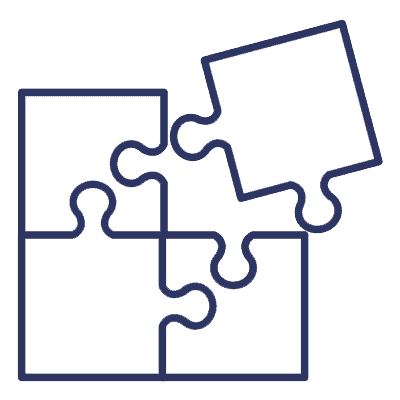 Match Quality


The Luxury Date dating app has matched over a million wealthy sugar daddies with attractive sugar babies. Since the gender ratio is pretty even, the matching success rate is great, at least according to the reviews! Everyone on Luxury Date is there for the same reason: to find a mutually beneficial sugar relationship.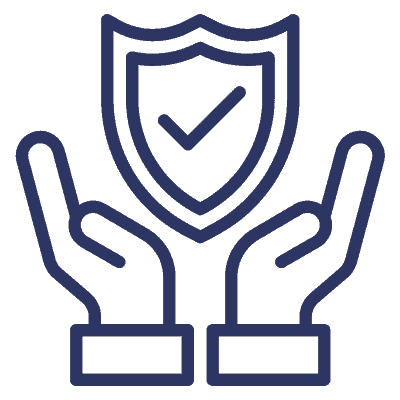 Safety and Security


Luxury Date protects your privacy during communications using Secure Sockets Layer (SSL) encryption. However, no dating app can ensure every aspect of your safety. Luxury Date has several safety tips posted on their website.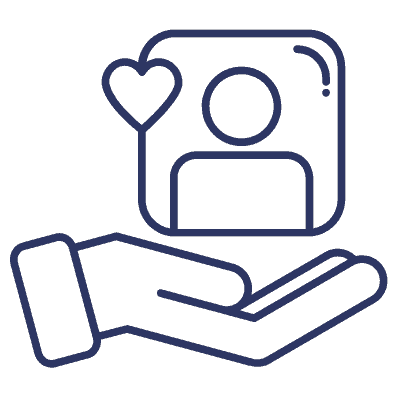 Customer Service


While there is room for improvement, we generally consider Luxury Date's customer service to be adequate, but we always value live customer support personnel or a chat option, and you won't find that on Luxury Date.
Overview of the Luxury Date Dating App
Luxury Date, which launched in 2014, is a dating app for those in search of mutually beneficial sugar dating situations.
On Luxury Date, successful, wealthy men can find younger, attractive women who share their values and although Luxury Date isn't for everyone, if you are a fan of sugar arrangements, you'll want to take a closer look at what it has to offer.
Luxury Date Fast Facts
Year Founded: 2014
About 80% of Luxury Date's members are from the United States.
Average User Age: 20-45 years (45+ for men; 20-30 years for women)
Gender Ratio: 60% men to 40% women
The Luxury Date dating app is available in most countries, but the bulk of the user base (80%) resides in the US. The average age of users is between 20-45 (45+ for men; 20-30 for women) and the gender ratio is pretty close, especially for a sugar dating app, with 60% men to 40% women.
Luxury Date Cost
There are no standard "premium" subscriptions available on the Luxury Date dating app–the three credit bundle packages they provide are detailed in the following table.
| Package | Number of Credits | Price Per Credit | Total Cost |
| --- | --- | --- | --- |
| Credits Bundle | 100 | $0.59 | $59.00 |
| Credits Bundle | 500 | $0.34 | $169.00 |
| Credits Bundle | 1000 | $0.29 | $289.00 |
Luxury Date is one of the few dating apps that doesn't require a paid premium membership. Instead of having to commit to a monthly payment plan, customers can choose to pay for credits that give them access to premium functions and other benefits.
There are three different credit bundles available to members: 100, 500, and 1,000 credits. The cost per credit varies from $0.28 to $0.59, so it's clear that buying a larger bundle will save you money. If you choose to spend credits on Luxury Date, you can do one of two things: (1) start a discussion with a potential match, or (2) see their private photo and video galleries. Ten credits are required to initiate a conversation with another user, but after making this initial purchase, your messages with them will be free.
As an example, for 100 credits, a user can send and receive 10 messages, whereas, for 1,000 credits, they can send as well as receive 100 messages. Women on Luxury Date do not have to pay anything, but this is contingent upon their meeting the more rigorous requirements for photo uploading, profile completeness, and verification; sugar daddies, meanwhile, need to purchase credits before they can interact with users at all.
Luxury Date Free Trial and Special Features
For new users, traditional free trials require providing payment information in exchange for access to all premium membership perks for a limited time. A premium subscription will be charged to the customer's credit card and activated at the end of the free trial period unless the trial is canceled beforehand. New users can sign up for Luxury Date (and many other dating platforms) for free and access a subset of features without paying for a subscription.
Luxury Date, on the other hand, does not provide a "free trial" as most other dating apps do. It is a totally free dating app for women, giving them a clear advantage over their male counterparts. And the men can get a few things done without shelling out for credit bundles, as the service's free version is not as limited as some of the other sugar dating app alternatives.
Standard (Free) Features
Sign up and register.
Build a dating profile.
Account Verification
Browse Luxury Date profiles
View public photos
Use Search Filters
Like other profiles
Access to the "Matches" function
Can request access to Secret Albums
Premium Membership Features
SecretBrowsing
Members can purchase 10 credits to temporarily hide their profiles so they can search anonymously for 24 hours.
Unlimited Messaging
To avoid charging premium members a recurring fee just to reread messages from potential matches, the app offers a one-time payment of 10 credits that allows users to come back to any exchange whenever they want. When compared to other dating apps, Luxury Date's private messaging feature is not only novel (we adore it), but also more practical and economical for meeting possible sugar partners.
Advanced Searching
The advanced search function feature on Luxury Date is top-notch– it allows you to narrow your results by parameters such as distance to you or recent online activity. With these enhanced search tools, it's much easier to zero in on the ideal romantic partner.
Do Luxury Date Memberships Renew Automatically?
Unlike many other dating apps, Luxury Date does not automatically renew your premium membership each month because there is no set premium subscription plan–you buy credit bundles as you go.
Should You Join the Luxury Date Dating App?
We believe the Luxury Date dating app is excellent for those seeking sugar daddy or sugar baby relationships. The website is easy to navigate, with a helpful search function and a lively user base full of people who are also looking for mutually beneficial relationships!
Reasons to Join
Not everyone is searching for a sugar daddy or sugar baby, but if you're curious about the sugar dating scene or are a seasoned sugar baby in need of a new sugar daddy, we think Luxury Date is a great place to find what you are looking for! Why? We sound off on some of the best reasons to join below.
Free for Women
Sugar babies can use all of Luxury Dating's premium services without paying anything; not even a single credit needs to be purchased. However, there are a few catches: prospective or current sugar babies must verify their identities by posting a video to the app before they can use it to connect with sugar daddies. This preventative strategy serves to shield the male members from any potential fraud by ensuring that only genuine sugar babies can contact with them.
Verification Method
Providing proof through a video upload is required to access premium features on Luxury Date. And everyone knows what that means: less likelihood of being catfished by fake profiles.
Credit System instead of Monthly Membership
We really, really, appreciate Luxury Date's credit system–users only need to pay for the premium services they actually use, and there's also a possibility for paying a one-time price for unlimited messaging.
If You Want a Sugar Arrangement
According to user feedback and reviews, the majority of members on the Sugar Dating app are sincere and truly invested in finding mutually advantageous sugar relationships.
Reasons Not to Join
Despite our generally positive impressions of the Luxury Date dating app, we recognize that certain aspects could be dealbreakers for some potential users.
No Mobile App
While the site is easily navigable on mobile devices, we would welcome the creation of a dedicated mobile app someday soon!
Sugar Daddies Are Not Required to Provide Evidence of Their Wealth
Since this is a sugar dating app, it would be great if there was a way to do a background check on the sugar daddies to make sure they're actually as financially well-off as they claim to be. We don't need to have access to the numbers, but a potential sugar baby might find it helpful to know if their potential partner can actually back up their statements before getting romantically entangled.
No Monthy Subscription Plans
Not everyone will share our enthusiasm for the credit system and could find it inconvenient to keep buying more credits rather than paying an ongoing monthly membership price.
There is No Free Trial
While we adore the credit bundle concept, we do wish there was a small window of time where customers could test out the premium features before committing to purchasing credits.
The Sign-up Process
We signed up and created/completed a dating profile on the Luxury Date dating app, and it took us just under 10 minutes. The process was easy, and we've provided a step-by-step how-to below!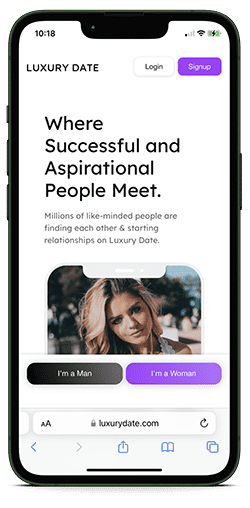 Step 1: Go to Luxury Date's Homepage
The first thing you need to do is head to the Luxury Date dating app's homepage on your computer or mobile device's browser and either click the purple "Free Signup" button at the top right-hand corner or click on your gender.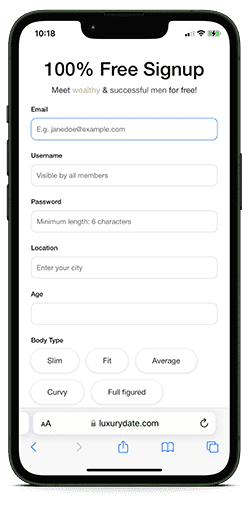 Step 2: Enter an Email Address & Basic Info
Follow the on-screen prompts to enter your email address, password, location, age, body type, and ethnicity before clicking the "Next" button.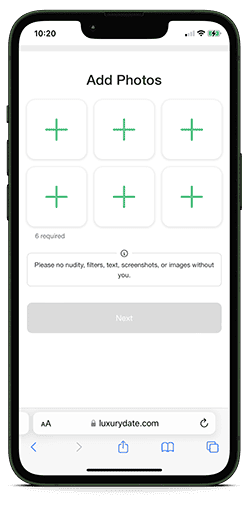 Step 3: Upload Profile Photos
Add some profile pictures now! You have to submit six of your best photos, but you can add an additional three favorites for a total of nine photos.
Step 4: Describe What You Are Looking for on Luxury Date
Now, you'll need to create a greeting, a slogan, and a description of what you're searching for in a sugar baby or daddy on the dating app.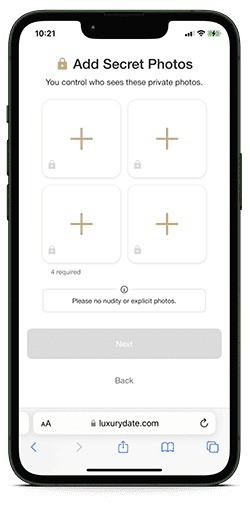 Step 5: Upload Secret Photos to Your Private Gallery
You need to add at least four photos to your private gallery, but you can decide whether or not to share them with other Luxury Date dating app members.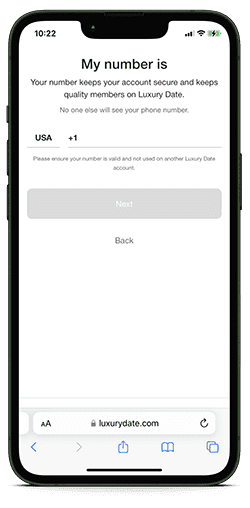 Step 6: Protect Your Account With a Mobile Device
The following step in securing your Luxury Date dating app account is entering a mobile phone number. The app will send you a four-digit number through text message; you'll need to input this code into the designated space.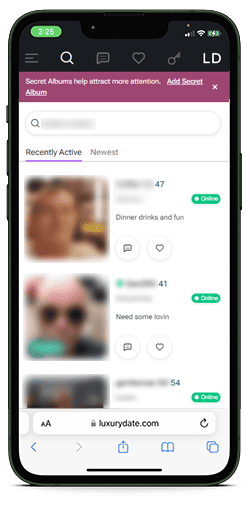 Step 7: Begin Searching for a Sugar Daddy or Sugar Baby & Complete Your Dating Profile
Congratulations, your profile is now live! You are free to start searching for compatible sugar daddies or sugar babies. If you want to be matched with people who are a good fit for you, it's important that you fill out your dating profile completely, including information about your looks, lifestyle, education, and hobbies.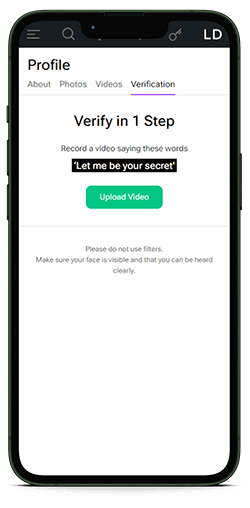 Step 8: Verify Your Account (Optional)
Finally, you can prove to other users of Luxury Date that you're who you say you are by verifying your profile. In order to do this, simply record a little video in which you say, "Let me be your secret," and then upload it.
Alternatives to Luxury Date
As sugar relationships become less whispered about or taboo, dating apps catering specifically to those seeking such arrangements have flourished.
We dig the Luxury Date dating app, but you might not! You can easily find a sugar daddy or sugar baby through any number of other popular dating apps, as well as several niche ones. Check out the options below to see if there is one that better suits your romantic needs.
Dating App
Key Facts
Review
Elite Meets Beauty

Active Members: 200,000
Gender Ratio: 75% men to 25% women
Average Age: 25-34 years
Pricing: Begins at $39.99/month

Visit Elite Meets Beauty
Sugarbook

Active Members: 50,000
Gender Ratio: 35% men to 65% women
Average Age: 25-34 years (33.38% of total users)
Pricing: Begins at $39.95/month

Sugarbook Review
Sugardaddie.com

Active Members: 230,000+
Gender Ratio: 56% men to 44% women
Average Age: 25-34 (28.45% of total users)
Pricing: Begins at $15.99/month

Sugardaddie.com Review
SugarDaddyMeet

Active Members: 600,000
Gender Ratio: 48% men to 52% women
Average Age: 25-34 years (28.53% of total users)
Pricing: Begins at $24.00/month

SugarDaddyMeet Review
The League

Active Members: 7.5 million
Gender Ratio: 48% men to 52% women
Average Age: 25-34 years
Pricing: Begins at $67.00/month

The League Review
Frequently Asked Questions
We've given you all the juicy details on the Luxury Date dating app, and hopefully, you know everything you need to about this sugar arrangement dating platform! If you're not up to reading the entire review and just want the CliffsNotes version of what our readers ask us about, take a look below for a collection of frequently asked questions.
Is the Luxury Date Dating App Legit?
It is! Luxury Date boasts a thriving community of millions of active users who are eager to connect with others–this makes it an excellent platform for meeting like-minded individuals interested in sugar arrangements.
Is the Luxury Date Dating App Safe to Use?
The Luxury Date dating app is just as secure as any other dating platform provided that you take the usual measures and use common sense. You can read Luxury Date's security and safety tips and practices at ww.luxurydate.com/app/dating-safety for some primer advice on how to keep yourself safe when using the app or out on a date.

Due to the confidential nature of the sugar arrangements that users want, Luxury Date does not conduct background checks on its user base, and they recommend approaching a new relationship with a healthy dose of both caution and optimism.
Is Luxury Date Free to Use?
Creating a profile and signing up with Luxury Date is free! However, you'll need to purchase a credit bundle package before you can send messages or view secret photographs (and the user needs to grant you access as well).
Will Luxury Date Profile Images Show Up in a Google Search?
Nope! Google will never index the details of your Luxury Date profile, including your photos. We strongly advise you to use extreme caution when determining who can access any risqué pictures that you may post to your secret album.
Who Can Join the Luxury Date Dating App?
The Luxury Date dating app is for anybody over the age of 18 who wants to sign up! But a word of warning: this is probably not the best dating app for anyone who is looking for a more traditional relationship and has no interest in a sugar arrangement.
Are Credits on the Luxury Date Dating App Expensive?
Credit packs are available in increments of 100, 500, and 1,000, with prices per credit ranging from $0.28 to $0.59.
Is There a Mobile App for Luxury Date?
The Luxury Date dating app does not yet have a mobile app, but maybe this will change soon! If you're worried about using the platform from a mobile device, just know that the user interface (UI) is fully responsive and optimized for use in any mobile browser.
What's the Difference Between Secret and Public Photos?
Public images are just that, public. They are visible to anybody who visits your dating profile, but only those who you have granted access are able to see your secret photos. In case you weren't aware, individuals who have Secret Photos but no Public Photos are going to have one of their Secret Photos used for their profile picture–Luxury Dating will, however, blur the image in question to maintain privacy.
How Do I Verify My Luxury Date Dating App Profile?
You can verify your Luxury Date dating app profile at any time by doing the following:

• On a mobile device, click the three lines in the upper bar to open the side menu, then click the Get Verified button. On a computer, click "Get Verified" on the site's header image.
You must record a short video that:
• Adheres to all photo standards
• Shows your face clearly
• Includes your voice audibly reciting the special identifying phrase listed on the page with instructions for the video verification
• When you're ready to upload the video, click "Upload Video" on the screen with instructions for video verification.
• Once the Profile Review team has reviewed the clip, you will be notified by email. Your profile will display a green "Verified" icon if approved, indicating that your verification was successful!
Can I Block Someone on Luxury Date?
Just click the ellipsis (…) next to the individual's profile picture, choose a reason in the pop-up box, and enter any further details before hitting the "Block" button. Note that blocking a user is irreversible and permanent.
How Do I Message Someone on Luxury Date?
To initiate communication with another user, use the "Message Me" option from their profile or the "Message" icon from the search results page.

Fill out the message box and hit the "send" button to transmit your message.