Our team of experts diligently research and review all of the products and services we recommend. If you buy through our links, we may receive a commission. Learn more here.
Men and women of different ages can meet and develop relationships without fear of being judged on SugarDaddyMeet, the dating app that has been around since 2007. While our experiences have been positive, we recognize that the "Sugar Dating" community as a whole is less well-established than the online dating world at large, and therefore the standard may not be set quite as high.
Read our SugarDaddyMeet review if you're an available single wondering whether the sugar dating scene is for you. Check out whether the site is legitimate, how much it costs, and what other features it offers!
| | |
| --- | --- |
| Sign-Up Time: | 5-10 Minutes |
| Cost: | $24.00 – $50.00 per month |
| Membership Pool: | 600,000 |
---
---
Our SugarDaddyMeet App Overall Rating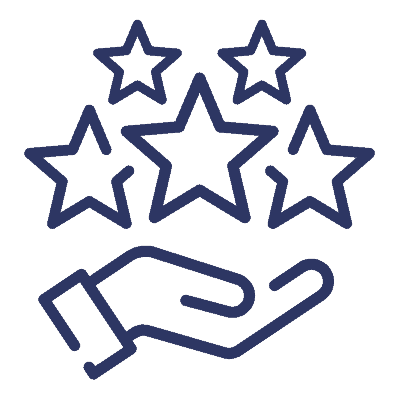 Overall Rating

SugarDaddyMeet is coming in with an overall score of 3.8 out of 5!
Our SugarDaddyMeet review aims to bring you an honest and accurate picture of this dating app that's possible. We use our 6-point rating process for scoring the SugarDaddyMeet dating app. Each category gets its score, and we've taken an average to get to the overall SugarDaddyMeet rating.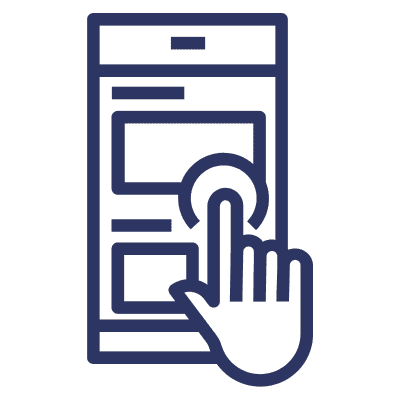 Ease of Use
There are no issues here; the SugarDaddyMeet app covers all the basics (chat, who viewed me, etc.). The signup process was short, and getting around the site was easy.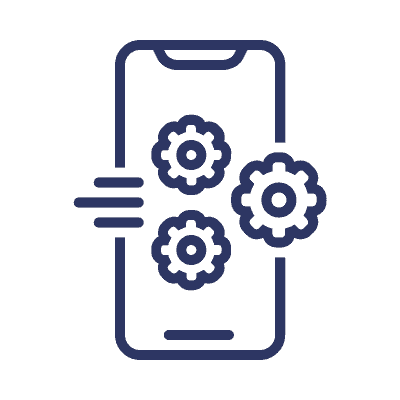 Features

SugarDaddyMeet's strength is in the number of options it provides. There are 40 new features available to subscribers, including limitless texting between all members. Your messages will be accessible to everyone, even non-paying members. Compared to other leading sugar dating apps, SugarDaddy Meet's premium membership provides access to a far more robust set of features.
Users with premium accounts can access additional search filters, allowing for more precise location filters. The most important element is the option to become a Certified Sugar Daddy and only see confirmed Sugar Babies. SugarDaddyMeet verifies your income and features your profile with a badge showing off your affluence.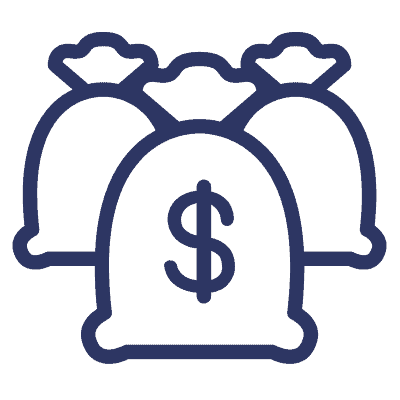 Cost


SugarDaddyMeet's premium membership price is comparable with other similar dating apps. You are not being overcharged, but this is not a cheap alternative. However, when you consider the forty distinct options available to you on SugarDaddyMeet, you'll see that the cost is rather reasonable. There are three great membership plans available on SugarDaddyMeet.com, each giving the user ample opportunity to benefit from the site's many features. The one-month membership has the highest monthly cost. If a paying member signs up for a longer membership, they will pay less each month.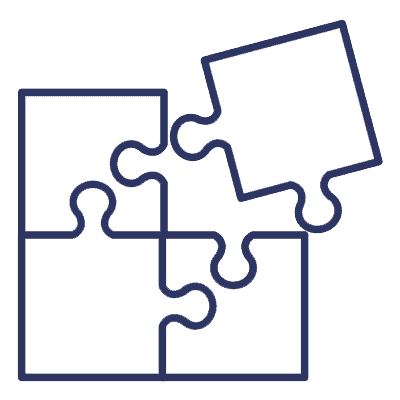 Match Quality


In terms of our review criteria, this is SugarDaddyMeet's lowest score. There isn't much of a matching algorithm on this dating app, which might lead to less-than-ideal connections. The app's limited dating choices (no Sugar Momma alternatives or free memberships for sugar babies) add to its drawbacks. This may reduce the possible number of people using the app, which in turn reduces the pool of available singles.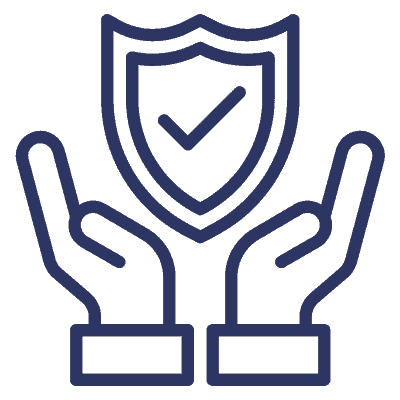 Safety and Security


SugarDaddyMeet provides its premium members with several safety tools, including encrypted communications and anonymous billing, to help them respect their customers' privacy.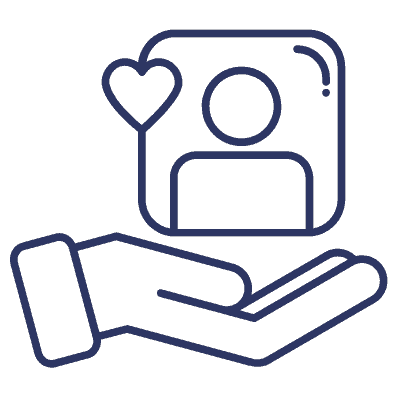 Customer Service


SugarDaddyMeet's agents are accessible around-the-clock, making them among the best online dating services' customer care teams. No phone or chat assistance is available, but emails are addressed quickly and politely. The frequently asked questions (FAQ) page is comprehensive and straightforward to search, so you can use it to find answers to your concerns. You can even write a letter and mail it to SugarDaddyMeet, though this is not the quickest or most effective way to resolve your issues.
Overview of SugarDaddyMeet
When it comes to sugar dating sites, SugarDaddyMeet is a serious competitor. The interface is fresh and to the point, offering a minimalistic but functional design. Users don't have to sift through a sea of costly fluff to locate mates that intrigue them and can instead easily make their way toward arranging dates with women or men in their vicinity.
SugarDaddyMeet Fast Facts
Year Founded: 2007
Total Members: 600,000
Average Age: 25-34 (28.53% of total users)
Gender Ratio: 48% men to 52% women
Every dating app should include a live chat for customer support, but other than that, we are really pleased with SugarDaddyMeet. Whether you're brand new to the sugar dating scene or a seasoned pro, you'll find everything you need and more on SugarDaddyMeet.
Premium Membership Subscriptions and Prices
SugarDaddyMeet's premium plans are available for 1, 3, and 6 months. If you sign up for a more extended period, you can save money every month. The most comprehensive subscription costs less each month than the price of a single month when purchased in advance. The initial cost is the deciding factor for the vast majority of customers.
⠀1-Month Membership
1 Month
$50.00
---
Price Per Month: $50.00
Total Membership Cost: $50.00
---
All Standard Features
Every Plan Has the Same Premium Features
3-Month Membership
3 Months
$30.00
---
Price Per Month: $30.00
Total Membership Cost: $90.00
---
All Standard Features
Every Plan Has the Same Premium Features
6-Month Membership
6 Months
$24.00
---
Price Per Month: $24.00
Total Membership Cost: $144.00
---
All Standard Features
Every Plan Has the Same Premium Features
However, unlike similar sites, SugarDaddyMeet.com's subscription fee is relatively low. The rates in the table above are far lower than anticipated for a dating site with such a large user base and so many exciting options. Apps with similar features and designs often cost an extra $20 per month. The most expensive monthly charge is just $50, which is peanuts if your goal is to become someone's Sugar Daddy. The majority of the young women on the dating app are seeking a weekly or monthly allowance and say they require thousands of dollars per month to live the way they want to live.
SugarDaddyMeet is one of the only dating sites that will allow you to pay off the total price of the membership in up to four monthly installments. Most require the entire payment upfront.
Free Trial and Premium Features
New users may try out all the features of a paid membership for free during the trial period, but only once the consumer has entered their payment information. Premium membership will be charged to the customer's credit card and activated at the end of the free trial period if the trial is not canceled beforehand. Like other dating services, SugarDaddyMeet offers free signup to new users with restricted access to the site's features.
Free users of SugarDaddyMeet have limited access to the site, with no options to communicate with their matches or see their photos. Users with the free plan can only send "winks" and "favorites."
Standard (Free Trial) Features
Create your profile
Send "winks"
Respond to messages sent by members
View others' profiles and photos
Request to view members' private photo albums
Premium Membership Features
Unsend Messages
We wish all messaging apps included Unsend Message. This tool lets you delete a message that was poorly written or had an embarrassing error.
Spark
Spark speeds up dating. This will instantly display a local match and let you decide whether you like them. The site will track your attraction to these rapid matches. The site will alert you if you mark someone you're interested in as well!
Winks
One of the quickest ways to express interest is using winks. Winks are great since they don't cost anything to send or receive, making them accessible to users of all tiers.
Who Viewed Me
This function allows users to see who has viewed their profiles; this may be helpful when deciding whether or not to return the gesture of viewing someone else's profile.
Send and Receive Messages
This is an essential component of any dating app or site. Otherwise, what is the purpose of signing up if you can't communicate with potential matches?
Do SugarDaddyMeet Memberships Renew Automatically?
The duration of your SugarDaddyMeet membership will be automatically renewed. To cancel your membership, go to "My Account" and then "Billing History and Credit Card Info." Find the place where you may disable the automatic renewal feature. Therefore, your subscription will no longer automatically renew.
Should You Join SugarDaddyMeet?
The wide variety of members available on SugarDaddyMeet is the site's primary draw. There is a broad range of attractive people to choose from on the site, from young, beautiful sugar babies to older, more experienced, and handsome sugar daddies. We've had fun perusing the profiles and learning about all the fascinating personalities that are out there. If you are interested in the sugar dating scene, consider signing up and seeing what it's all about!
Reasons to Join
As part of our review, we'll discuss our findings with the SugarDaddyMeet platform. We'll discuss the positive things about joining the dating site, as well as the negative stuff. Here are some points to consider when determining whether SugarDaddyMeet is the right dating app for you.
Easy Sign-up Process
SugarDaddyMeet is one of the simplest and shortest signup processes in the online dating market. There's no lengthy questionnaire or profile to go through, just a few fields to put in, some photos, and a few words about yourself.
Large Active User Base
The vast number of SugarDaddyMeet's users—over five million—means that individuals may find almost any kind of relationship they're looking for on the site. If you're looking for a large pool of possible dates, SugarDaddyMeet is a terrific choice.
Safety and Security
The site's moderators do a good job and are constantly removing false accounts and weeding out potential con artists in an effort to maintain the site's integrity.
Affordable Pricing
SugarDaddyMeet's relatively low membership price compared well to its main rivals, which was a significant selling point for many reviews. The premium membership is around $320 less per month than other sites of a similar type, although providing almost the same features.
Reasons Not to Join
During our review of the SugarDaddyMeet dating app, we discovered many great features but also a few downsides.
Limited Features
Compared to other sugar dating services, SugarDaddyMeet offers minimal innovative and premium features available to its users.
Verification
Because daddies are not required to verify their names or incomes, some profiles can give the impression that they are not genuine. If you are searching for a sugar daddy, this is essential information that should be provided.
Lack of Profile Information
The profiles of users aren't as lengthy or specific as we would generally like to see them be. Users only have a limited amount of characters to use for their bios, so this is something we'd like SugarDaddyMeet to change in the future.
No Free Memberships for Women
Many sugar daddy dating apps allow women, or sugar babies, to join and get all of the perks of premium-paying members at no cost. SugarDaddyMeet is not one of these apps.
The Sign-up Process
SugarDaddyMeet has a different signup process than most dating apps. The first requirement is to review an agreement/disclaimer page. You must agree that SugarDaddyMeet is for developing serious relationships, does not accept poor-quality user photographs, does not allow abuse, and does not tolerate scammers or catfish. If you accept those conditions, you can proceed with the signup process.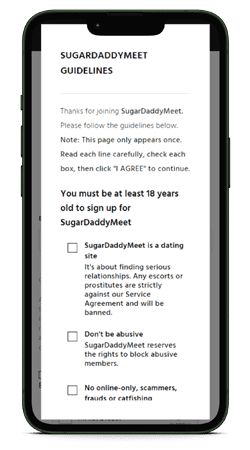 Step #1: Read and Accept SugarDaddyMeet Guidelines
The first step is to read and accept the SugarDaddyMeet rules and regulations that apply to everyone who joins the site. It's important to remember that the minimum age to use this dating app is 18.
Click the "I agree" button after you've read and accepted the rules.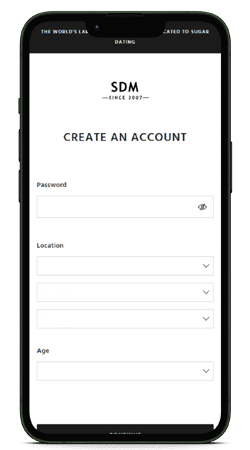 Step #2: Create a Strong Password
The next thing you'll need to do to access your SugarDaddyMeet account is to create a strong password. Just provide your age and geographical information. When other singles decide how to narrow their search, these details will be essential to encountering you.
Step #3: What Are You Looking For
It is important to note that SugarDaddyMeet does not accept same-sex profiles. If you identify as a man and choose "I'm a Sugar Daddy," the option to "Look for a Sugar Baby" will be selected for you.
When you're done specifying your gender, click the "continue" button.
Step #4: Create a Username
Your profile on SugarDaddyMeet will be associated with the username you choose. Once you are done, click the "continue" button.
Step #5: What Is Your Annual Income?
Pick your yearly income from the dropdown menus. Because many sugar babies seek out certain income levels while they search for the right relationship, this might be key in locating acceptable sugar arrangements.
Step #6: Enter Basic Information
To go on to the next stage, enter your height using the sliding scale and click "continue." Then select your ethnicity from the list above. And lastly, select your relationship status.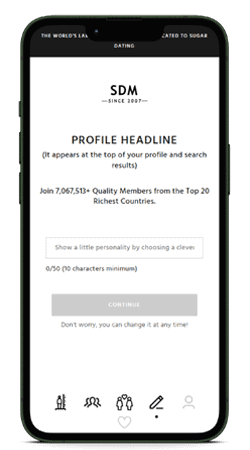 Step #7: Your Personal Summary and More
In this step of the registration process, you must select a headline that is between 10 and 50 characters long. The title serves as your profile's tagline. This could provide a little insight into your personality and hobbies to other singles using the app.
Also, write a brief bio for other singles to read. SugarDaddyMeet suggests writing about your personality or hobbies, but you may write about whatever you like. It can be up to 4,000 characters long but must be at least 50 characters in length! If necessary, you may always make tweaks to this section later. When you're done, press the "continue" button.
And let SugarDaddyMeet know who your perfect partner is. When they start generating match recommendations for you on the app, they'll take these ideas into account!
Step #8: Upload a Profile Photo
You may skip this part; however, it's strongly advised that you share at least one clear picture of yourself so that other singles can see how you look! Images may be directly posted from social networking sites as well as from desktop and mobile computers.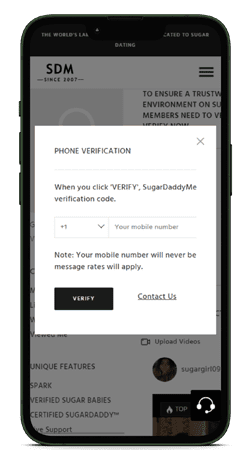 Step #9: Verify Your Mobile Number
SugarDaddyMeet will ask for your mobile phone number as an extra security measure. You'll get a verification number that you must text back to the app to prove that you are a legitimate SugarDaddyMeet member.
Step #10: Complete Your Profile
Your personal profile will need to be completed at the following step of the signup process. You will be asked to submit details about your looks, interests, pets, educational background, and other characteristics.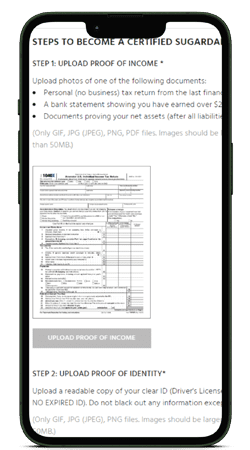 Step #11: Verify Your Photo and Become a Certified SugarDaddy
You should take measures to confirm the authenticity of your profile picture on SugarDaddyMeet to reassure other users who are skeptical of scammers or bogus profiles. Your profile's primary photograph and a clear photo of an official ID must both be uploaded for the app to validate you.
Your ID details are kept confidential and won't be disclosed to anybody else. It is used for verification purposes only. The only thing other singles using the app can see is that your account is verified.
Verifying your income is one of the last registration steps. It's not required, but it's helpful to include it since many sugar babies select specific salary ranges in their search filters.
Now, all you have to do is go to your profile on SugarDaddyMeet and start talking to other singles who are also searching for a sugar arrangement.
Alternatives to SugarDaddyMeet
Don't fancy SugarDaddyMeet? There is no need to panic—there are many alternative sugar daddy dating apps if you aren't happy with one. Maybe one of these online dating services might be more beneficial for you:
Dating App
Key Facts
Free Trial
Seeking.com

• Number of Users: 1.3 million
• Gender Ratio: 60% men to 40% women
• Average Age: 25-34 years (31.82% of total users)
• Pricing: Begins at $96.66 per month

Start Your Free Trial!
Elite Singles

• Number of Users: 2+ million
• Gender Ratio: 44% men and 56% women
• Average Age: 25-34 years (21.44% of total users)
• Pricing: Begins at $31.95 per month

Start Your Free Trial!
SugarDaddy.com

• Number of Users: 230,000+
• Gender Ratio: 56% men to 44% women
• Average Age: 25-34 (28.45% of total users)
• Pricing: Begins at $59.00 per 100 credits

Start Your Free Trial!
Sugarbook

• Number of Users: 50,000
• Gender Ratio: 35% men to 65% women
• Average Age: 25-34 years (33.38% of total users)
• Pricing: Begins at $39.95 per month

Start Your Free Trial!
EliteMeetsBeauty

• Number of Users: 200,000
• Gender Ratio: 75% men to 25% women
• Average Age: 25-34 years
• Pricing: Begins at $14.99 per month

Start Your Free Trial!
Frequently Asked Questions
Our review of SugarDaddyMeet is as thorough as possible, but we realize you may still have some questions or concerns. Some of the most commonly asked questions about "SugarDaddyMeet" are answered below! Please let us know via the contact page if there's anything we left out of this review.
Do You Have to Verify Your Phone Number on SugarDaddyMeet?
Yes. With the increased focus on member security, SugarDaddyMeet now requires members to verify their phone numbers.
How Does Sugar Dating Work?
How your "sugar baby" or "sugar daddy" treats you depends on your arrangement. Sugar dating is almost the same as regular dating, and the whole point of it is to give yourself and the other person a real girlfriend-like experience.

Meeting a possible sugar partner via online dating platforms like SugarDaddy or SugarDaddyMeet rather than standard applications like Tinder is the primary distinction between regular dating and sugar dating. Once you've discovered someone you think would be a suitable match, you can set a date to find out whether you're compatible with each other.
Can You Find Traditional Relationships on SugarDaddyMeet?
SugarDaddyMeet is a dating app for older men looking for younger women, or "sugar dating." It is possible to establish a normal relationship on the site, but most users are specifically interested in a younger/older connection. You should look elsewhere if the standard dating process is what you're after.
How Do Charges Appear on My Bill?
Your bill will show the amount as "SDM" if you pay for your membership using a credit card, debit card, check card, or charge card. If you use CCBill to pay for your membership, "SuccessfulMa" will appear as the charge on your bill.
How Old Is a Sugar Daddy?
Since every guy has different characteristics and requirements, it is impossible to paint a picture of the typical sugar daddy. However, data may help understand the users of sugar dating websites. Thus, a "typical" sugar daddy would be:

• In his early/late 40s
• Makes around $250,000 a year
• Is self-employed or holds a senior management position
• Lives in a big city

At the same time, each year, more young men enter the realm of sugar dating. For instance, Seeking says that 100K+ more SDs in their 20s than daddies in their 40s have registered on the site. According to data, men in their 30s make up the largest age group, with roughly two million members.
Are Sugar Daddies Legal?
Sugar babies and sugar daddies are both legal.

Sugar relationships are neither regulated nor outlawed in the US, unlike prostitution and solicitation. The definition and conditions of a connection are where a slight distinction exists. Most state laws have distinct definitions of prostitution and solicitation that include deliberate sexual actions (intercourse) for payment. Many partnerships, including marriages, where one person is more successful than the other, according to some, may be seen as a type of solicitation if the broadest definition were to be used.

Contrarily, sugar relationships aren't necessarily sexual, and even when they are, other dating activities are usually involved. Even pay-per-meeting agreements are lawful since they often include non-sexual contact. Furthermore, some wealthy men use dating websites to become "experience daddies," giving away gifts, clothing, and travel chances rather than cash.
What Is a Sugar Baby?
A young woman who dates an older guy and either attends to his physical needs or keeps him company is known as a "sugar baby." She does this in return for presents, excursions, chances to network with members of high society, and other benefits.
What's the Best Sugar Daddy Dating App?
One of the best online dating services for sugar relationships is SugarDaddy.com, which we highly suggest joining. There are plenty of members and fantastic premium features!
Are Sugar Daddy Apps Free?
Sugar daddies are expected to pay to use these services, but sugar babies are typically able to do so for free. These apps all offer free trials, but they have severe restrictions. Anyone interested in joining the site may create a profile and an account.