Our team of experts diligently research and review all of the products and services we recommend. If you buy through our links, we may receive a commission. Learn more here.
Are you looking for love, friendship, or dates with someone who shares your love of gaming or geek culture? Well, a niche platform called LFGDating.com seems to be a popular option pushed by many other review sites. But is this the best venue for gamers to find their Player 2? Eh, we don't think so.
It seems decent enough, but we tried out the free membership to test the site for ourselves and discovered just how limited and ineffective the service was at finding solid matches for singles gamers. This LFGDating review will cover everything we found during our appraisal. Although we don't particularly recommend our readers join the site's ranks, we'll still deliver an honest review so you can decide for yourself!
| | |
| --- | --- |
| Sign-Up Time: | 5 minutes |
| Cost: | $6.25 – $15.00 per month |
| Membership Pool: | 600,000+ |
---
---
Our LFGDating Dating App Rating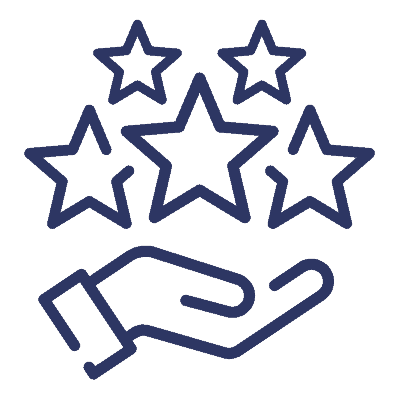 Overall Rating
LFGDating is coming in with an overall score of 2.9 out of 5!
Part of doing an honest LFGDating review is evaluating the site along seven specific criteria. Once we figure out how the site performs in each category, we take the average from those seven scores and come to the overall rating for the site. LFGDating comes in at 2.9 out of 5 stars.
Ultimately, we don't recommend LFGDating as one of our top gamer dating sites, and we hope to explain why by reviewing each rating category. Hopefully, we can shed some light on these critical takeaways to give you the information you need to make an informed decision.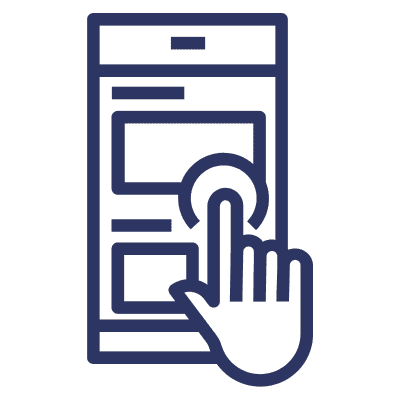 Ease of Use

It's easily the best part of LFGDating. Everything is easy to find on the site, the sign-up process only takes about five minutes, and the profiles can be absorbed quickly because they're made up of simple key points. At no point in our LFGDating review were we ever scratching our heads wondering where things we located or how things worked on the site.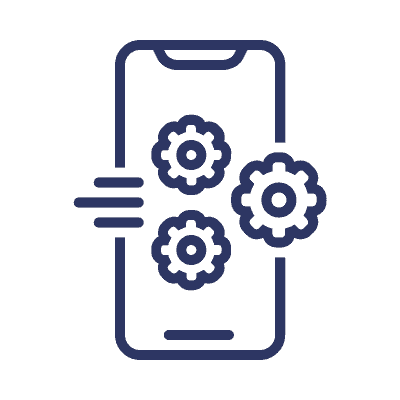 Features

LFGDating is super light on features. The only one of major significance is unlocking the messaging function. And the other important one (Spotlight Boosts) doesn't even come as a part of the premium membership plan but is instead an a la carte item that costs extra money to use. While there are blessings in simplicity sometimes, the scant rundown of features is another ding on LFGDating in light of its other significant weaknesses.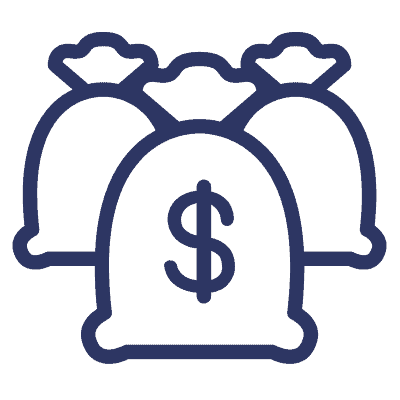 Cost


To the site's credit, its membership plans are reasonably priced. And offering one-month, three-month, and twelve-month subscriptions is par for the course compared with other dating sites, so we can't complain about too much in this realm. Newcomers can join the app for as little as $15/month or become a member for a year for only $75.00.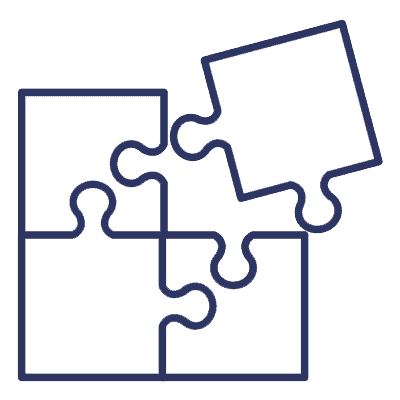 Match Quality

While premium members can use Discover (getting 3x times the matches than free members), LFGDating.com's pool of active members is only a bit more than 600,000. And because many members are spread out nationwide, the matching results can be extremely underwhelming. Be you a free or paying member, your options are limited due to the niche nature of gamer dating.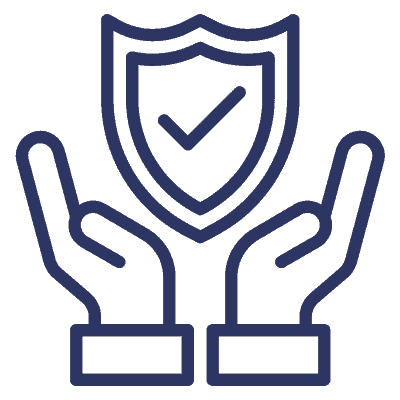 Safety and Security


Like most dating websites and apps, LFGDating uses a high-quality, encrypted connection that keeps members' private information safe and secure at all times. We felt secure using our free account and sharing payment information when upgrading to premium. Members will always need to be wary of who they deal with on the site, but that comes with just about any dating site.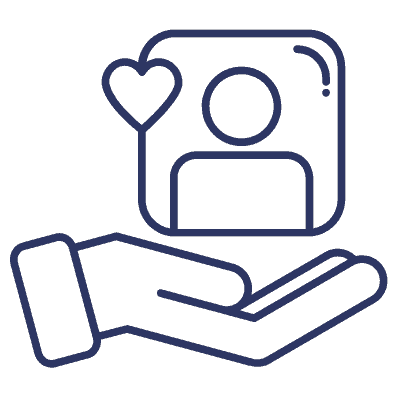 Customer Service


You won't find an FAQ page or a toll-free phone number at LFGDating, but you can contact the support center using a generic contact form and your email address. Part of our LFGDating review was testing out the customer service center, and we found that responses from the support usually took anywhere from 24 to 48 hours to appear in our email account.
Overview of the LFGDating Dating App
Our LFGDating review has shown us that despite being one of the more popular matchmaking services among singles gamers, we personally don't care for this site, primarily due to its severely limited dating pool, unattractive design, and lack of exciting member features. We'll review this in more depth here as we cover the membership plans, how much they cost, and the features attached to each package.
LFGDating Fast Facts
Year Founded: 2012
Average User Age: 18-40 years
Reply Rate: 79%
Matchmaking Process: Search filters, profile bio information, and profile boosts
Being a niche dating app, LFGDating is bound to have a small number of active members, but something the site has going in its favor is a wide range of users by age and a decent reply rate in terms of messaging. LFGDating also has the advantage of being in the market for over ten years, making it one of the go-tos for a gamer dating online.
LFGDating Cost and Premium Features
LFGDating.com comes with three membership plans that offer new members a range of decent options. And there are some discounts available too. They come at a reduced monthly cost rate on the more extended membership plans. Consider choosing a longer plan to experience savings over a long time.
Premium
1 Month
$15.00
---
Price Per Month: $15.00
Total Membership Cost: $15.00
---
Premium
3 Months
$11.66
---
Price Per Month: $11.66
Total Membership Cost: $35.00
---
Premium
12 Months
$6.25
---
Price Per Month: $6.25
Total Membership Cost: $75.00
---
LFGDating allows newcomers to pay for their membership using all major credit cards, as well as Google Pay. There aren't any payment plans or monthly installments available. All subscriptions must be paid in one lump sum and at one time before you can even begin using the plan.
LFGDating Free Trial and Special Features
The LFGDating free trial is the default setting for all new members to begin registering their new accounts. You must upgrade to being a paid subscriber if you want to enjoy the perks of the full LFGDating membership. But free membership isn't a bad place to begin; you get to test out a few features without paying.
Standard (Free) Features
Register an account
Create a free profile
Upload photos
Adjust search filters
View members' profiles and photos
Add members to your Favorites List
By and large, the LFGDating free membership is a way to establish yourself on the platform and look around to see what kind of people are using the service. There's no way to message others, but you can view bio information and photos and add your favorite profiles to a convenient list for easy viewing. The most significant advantage to being a free member is having the chance to test out the site to see if the site is a good fit for your relational goals.
Premium Membership Features
Ultimately, we think it's better to be a paid member of LFGDating.com (it's a consistent attitude we have regardless of which service we're reviewing). While we feel LFGDating is not a great dating app, there's no denying it can be much more effective if you're paying for a subscription plan that lets you message other members.
Unlimited Messaging
Discover (increase your matches by 3x)
See who viewed your profile
See who favorited your profile
No ads
The biggest draw to upgrading your free membership is unlocking the ability to message your matches. Beyond this simple (but super important) function, this dating app doesn't offer much more than a few basic (and, if we're honest, thoroughly uninspired) features. LFGDating is not great when it comes to features.
Spotlight Boosts
In addition to paid membership plans, members can buy a 1x Email Spotlight Boost to increase their visibility among the site's user base. Each profile boost only costs a one-time payment of $10.00.
Boost Details
LFGDating matches your profile with thousands of members. This is what they claim, but we beg to differ based on the dating pool we've seen.
Spotlights are an a la carte item. You don't need a subscription to buy or use them. They are a non-recurring perk, meaning they won't automatically reap.
LFGDating claims these are the quickest way to form a connection on their platform.
Matches results stemming from the Spotlight Boost will be delivered within one week.
Do LFGDating.com Memberships Renew Automatically?
Yes, all three subscriptions are set to re-up automatically. LFGDating calls their membership recurring products. They're designed for members' convenience, so they don't have to go back in and manually repurchase another membership plan. The site does it automatically once the original plan comes to an end.
Note: If you choose to forego the automatic re-up on your membership plan, you can turn off the feature under your "Account Settings" tab. This means that once your original membership is done, it won't renew, and you'll return to being a free member of LFGDating.com.
Should You Join the LFGDating Dating App?
Although we don't think too highly of LFGDating, there are some decent reasons to join as a premium member if you like the site and feel it'll help you find what your heart desires. That sounds a little sappy, considering we're talking about a gamer dating app, but this could be a hidden gem for some online singles, so we'll still talk about the positives.
Reasons to Join
Niche Dating for Gamers
This is what LFGDating is designed to do, so it's the best reason to join as a premium member. Single gamers might be using mainstream dating sites, but you'll need to do extensive filtering to find people you like, that you're attracted to, and that are interested in gaming. LFGDating bypasses that headache because it's a niche dating app for gamers.
Ease of Use
If there's anything else positive we can say about LFGDating, it's straightforward regarding ease of use. Due to the simplistic design of the menus, tabs, and formatting, it doesn't take long to figure out where things are located. You can chat up your matches, adjust your search terms, or add a profile boost quickly because the site is designed with ease of use in mind.
Reasonable Price
Free members can upgrade to a premium subscription for a reasonable amount. It's only $15.00 for a month, $35.00 for three months, and $75.00 for an entire year. You won't find many dating websites that come at this low price.
Reasons Not to Join
Limited Dating Pool
A decent dating app will draw up a long list of good results within 25-50 miles of your location. But we only got around 20-25 results when we did this search. As we increased the distance, the number of matches climbed higher, but who wants to date someone over 100 miles away? Because this is a niche dating app, we weren't expecting an astounding dating pool, but LFGDating.com's is relatively scant. Your options are super limited.
Unexciting Profiles
We don't want to be too hard on LFGDating, but looking over members' profiles was about as exciting as reading a newspaper. The profiles have some decent information on what kind of gaming systems your matches use, how often they play a week, and what other areas of geek culture they're involved in, but for the most part, LFGDating profiles don't provide nearly enough information on personality and other factors.
Outdated Look
We know that appearances aren't everything, but when you consider all the other things wrong with LFGDating, it's another easy knock against the service. It looks incredibly blasé and doesn't inspire much pride or excitement when you use it. LFGDating has the feel of an obscure dating site that came out in the mid-2000s and never adjusted to the times.
Note: If you see yourself agreeing with more cons than pros, check out the best mainstream dating apps where you can filter singles based on interests or hobbies. With larger dating pools, you have a better chance of finding singles gamers using these platforms.
The Sign-up Process
Our LFGDating review had us create a free membership account to test out the platform and see what the service is like. We'll break down the registration process step-by-step, so you'll know what to expect if you create a free account and possibly upgrade to a premium.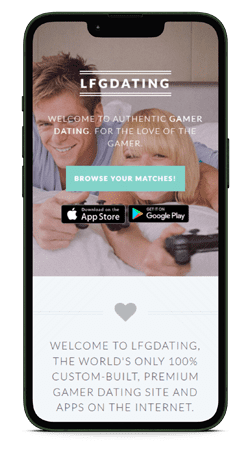 Step 1: Visit the LFGDating Site
Visit www.lfgdating.com and click on the green "register" button in the top right-hand corner of the homepage. You can download the app from Google Play or the App Store and follow a similar sign-up process once the software is installed on your device.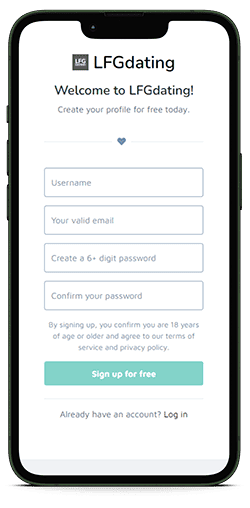 Step 2: Begin Your Main Profile Setup
Enter your location (city, state, zip code, and country), your gender, and the gender of the singles you want to meet using LFGDating.com.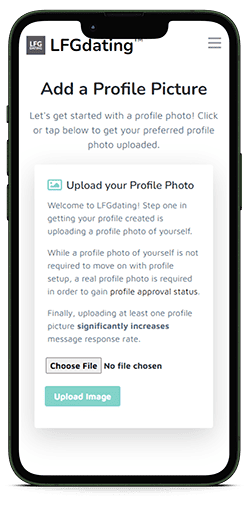 Step 3: Add a Profile Photo
Choose a photo from your device's files to add as your main profile photo. You can add six photos to your profile aside from the main image.
Step 4: Build Up Your Profile
Once you're finished with Step 3, you can begin searching for other members by adjusting your search terms to capture personal preferences and dating goals. But we recommend first developing your profile because you'll appear sooner in other members' searches.
Click on the "More" tab and select "Settings." Then go to the "My Profile" link in the next page's footer. You can add extra profile photos, answer a few questions with a written response, and adjust your gaming/social preferences.
Step 5: Search for Matches
When you're done editing your profile and saving the changes, click "Back to Matches" to begin searching for singles gamers. Whichever match filters you set, the site will scan profiles that have those tastes and preferences in the bio information. Results will populate on the screen directly below the search term list.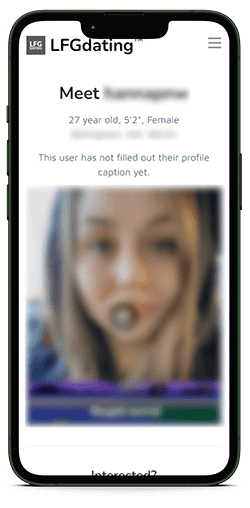 Step 6: View Profiles and Add Favorites to Your List
Click on any profile that comes up in your searches. You can view all public bio information and any photos members posted to their profiles.
Other than viewing each profile, the only other function you get to enjoy as a free member is adding the profile to your Favorites List to keep track of your prime interests. If you attempt to message as a free member, you're automatically taken to the "Subscribe" page and asked to upgrade your membership.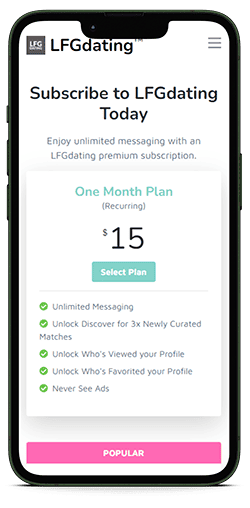 Step 7: Upgrade to Premium
Click on "Subscribe" to see all three membership plans, how much they cost, and the features you can use along the way. Click on "Select Plan" to enter payment information and become an official member of the LFGDating app.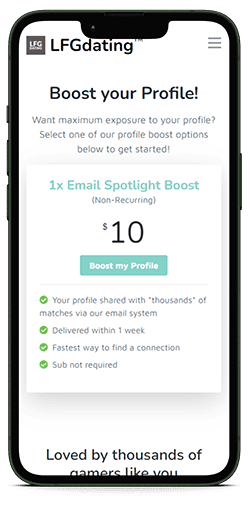 Step 8: Add a Profile Boost
To improve your visibility on the site and increase your connections, boost your profile by selecting "Boost Your Profile!" It'll cost $10.00, and your results will be delivered within a week. Click the green button to go through the transaction and enter your payment information.
Alternatives to LFGDating.com
If you decide there are good reasons to pass up on LFGDating, you can look elsewhere at other dating apps that cater to love between singles gamers. Here are a few examples of some mainstream dating apps that work well for gamers and other niche dating platforms that might serve you better than LFGDating could.
Dating App
Key Facts
Reviews
GamerDating

Active Members: 5,000
Gender Ratio: 74% men to 26% women
Pricing: Begins at $17.50/month

GamerDating Review
Flirtual

Active Members: 40,000
Gender Ratio: 71% men to 29% women
Pricing: Begins at $9.99/month

Flirtual Review
Teaser AI

Active Members: N/A
Gender Ratio: N/A
Pricing: Begins at $39.99/month

Teaser AI Review
VRChat

Active Members: 750,000
Gender Ratio: 80% men to 20% women
Pricing: Begins at $9.99/month

VRChat Review
Planet Theta

Active Members: Unknown
Gender Ratio: 60% men to 40% women (in beta testing)
Pricing: Around $20.00 – $25.00 per month

Planet Theta Review
Hinge

Active Members: 500,000 (from the US alone)
Gender Ratio: 55% men to 45% women
Pricing: Begins at $34.99/month

Hinge Review
For your convenience, we've included our reviews on each dating app and some free trial links where you can set up your complimentary profile and browse around. We encourage you to read our page on the best gamer dating apps if you're ready to find your Player Two.
Frequently Asked Questions
Check out the most common questions we've gotten from readers on the LFGDating.com app. If you want to learn more about this gamer dating app, this is the section of our LFGDating review you'll want to review.
Is the LFGDating App Free?
New, non-paying members can enjoy several free features without having to purchase a premium subscription. So, LFGDating is free, but there are some significant features that free members are barred from using, like messaging and seeing which members liked their profiles. If you want to experience everything LFGDating offers, you can't do it for free.
How Much Do LFGDating Memberships Cost?
There are three membership plans. The one-month plan costs $15.00, the three-month plan costs $35.00, and the twelve-month plan costs $75.00. As the membership plan length increases, the monthly cost decreases.
Is This LFGDating Review Honest?
We did our best to present all the pros and cons we found, and because of that, we feel we're being super honest in our appraisal of the site. We're not the biggest fans of this platform. It's too simplistic and has a dating pool that leaves much to be desired. And the profiles are that interesting. But we understand that some readers might be interested in joining, so we genuinely feel it's worth stating that the site offers excellent ease of use.
Is LFGDating Worth It?
LFGDating might be worth your time, money, and energy if you're seeking a romantic relationship with gamers online, looking for a new friend, or want to go on dates with gamers. But its limited features, small dating pool, and uninteresting profiles might be enough for some to consider looking elsewhere. For more on finding love with a gamer, read The Ultimate Guide to Finding Your Player 2.
Will My Memberships Automatically Renew?
Yes, any membership will automatically renew once it comes to the end of its term. You'll be charged for a new plan with the billing information on file. If you want to avoid being automatically charged for another subscription, you can turn off the feature in your "Account Settings."
What Kind of Relationships Does LFGDating Create?
The emphasis is on gamer dating and relationships, but there's no specific focus on serious or casual dating. You can find a romantic partner or form new friendships. You could even discover singles who are interested in short-term romances or flings. It's a dating app that takes its members in interesting directions relationship-wise.
How Long Does It Take to Sign Up?
It takes five minutes to get your free account and complementary profile up and running. Upgrading to premium or buying Spotlights could draw out the process to ten minutes. For all the things we don't like, LFGDating has a concise and painless registration process that helps you spend more time on the app.
What Are Spotlights on the LFGDating App?
Spotlights are a way to increase your presence on the platform. Spotlights only cost $10.00 and require no membership purchase. LFGDating will send emails to "thousands of members" and direct them to your profile. Members can communicate with these matches via email.
What Gaming-Related Information Appears on Member Profiles?
Members can talk about things like the types of consoles they own and their favorite gaming genres. There are spots, too, where members can talk about how old they were when they first started gaming and how often gaming takes up their time. And because this dating app also embraces aspects of geek culture, members can share about their favorite movie genres or books.
What Terms Can I Use in My Searches?

Under the "Matches" tab, you'll find Match Filters, which include the following search terms for finding single gamers:

• Open to Long Distance? 
• Zip Code
• Search Radius (Miles) 
• Age Range
• Smoking/Drinking Habits 
• Consoles Played/Owned 
• Gaming Personality
• Gaming Frequency