Our team of experts diligently research and review all of the products and services we recommend. If you buy through our links, we may receive a commission. Learn more here.
College is hella fun, but it is also crazy stressful! You get to try on some grownup responsibilities and see how you do on your own, meet tons of new people, and be on your own if you live on campus.
But dating could prove tricky if you are taking a full course load or have to work to supplement your "fun" income or pay for college on your own. So if you can't get to the regular on or off-campus parties that are happening, how do you find the time to meet compatible singles and date?
Maybe you didn't luck out and find a boo in your freshman dorm, but don't worry! You just have to look for a spot where all the single college students hang out and are on the hunt for love. You already know where that is–dating apps. We're going to teach you all about the best college dating apps and why they are perfect for those continuing their education! They're easy to navigate, simple to join, and have the potential to introduce you to like-minded classmates.
5 Best College Dating Apps in 2023
It's Thursday night, and you are burning the midnight oil at the library–again. For the third night in a row, you have been cramming for your English lit final, and if you don't know it now, you probably never will. You decide then and there to pack it up and head back to your dorm, but you aren't ready to call it a night–you want to go out and blow off some steam with someone fun.
And while you have lots of friends at college, none of them is precisely your romantic type, but you know where you can find someone who is your type, and that's on a dating app. But which one is best for college students? There are so many out there! That's why we have researched the absolute best college dating apps for students struggling to find a spark with a special someone on campus. Keep reading below to find out which ones we recommend and why!
Dating App
Key Facts
Free Trial
Tinder

Active Members: 8+ million
Gender Ratio: 61% men to 39% women
Best For: Finding singles who are looking for hookups, casual dating, and short-term relationships
Membership Price: Begins at $4.50/month

Start Your Free Trial!
Bumble

Number of Users: 11+ million
Gender Ratio: 57% men and 43% women
Best For: Finding singles who are looking for serious or casual relationships
Pricing: Begins at $16.99 per month

Start Your Free Trial!
Zoosk

Active Members: 40+ million
Gender Ratio: 47% men to 53% women
Best For: Finding college singles who are looking for casual relationships
Membership Price: Begins at $10.00/month

Start Your Free Trial!
Hinge

Active Members: 500,000
Gender Ratio: 55% men to 45% women
Best For: Finding singles who are looking for both serious and casual relationships
Membership Price: Begins at $4.99/month

Start Your Free Trial!
Christian Mingle

Active Members: 16 million
Gender Ratio: 44% men to 56% women
Best For: Finding college singles who hold Christian beliefs
Membership Price: Begins at $14.99/month

Start Your Free Trial!
These popular dating platforms work as well for college students as they do for the elite, seniors, the religious, or the politically right or left-leaning. Why? Read on to find out!
You Can Trust Our Recommendations
What makes the best college dating apps so effective in connecting singles looking for everything from serious relationships to casual hookups and everything in-between?
Numerous variables that are important to singles are taken into consideration when we decide which dating apps to include.
The number of users isn't the only factor to consider when reviewing a dating app; users' activity is also important. More people using it means more people who would be interested in dating you. In addition, we believe a system's features should be straightforward and easy to use.
Our team has thoroughly tested each of the best college dating apps for 2023. If you're a college student looking for love, keep reading for a quick rundown of our five best picks and the reasons we think they're perfect for you.
Our Dating App Reviews are Always Unbiased
In today's time-pressed society, many people see the rising number of dating apps as a realistic means of finding compatible long-term relationships. Its apparent complexity may put off first-time users of a dating app and make them feel like they're just spinning their wheels.
We understand that it's difficult to trust a dating app just because it promises to generate amazing connections, so that's why our specialists look into the different platforms to find out which ones really deliver. By reading our reviews, you'll know which dating apps are truly worthy of your time. When making recommendations, our dating experts take into account a wide range of factors, including the number and quality of potential matches, the app's simplicity of use, security, reputation, pricing, and the dating app's reputation for success.
Our In-house Dating Experts Use the Dating Apps We Review
To offer our readers reliable and unbiased suggestions, we provide our expert reviewers with unlimited access to every one of the dating apps they review.
We Don't Suggest Vague Dating Apps
In an effort to ensure that our readers are happy with the products and services they get, we only suggest popular dating apps. We promise to keep you updated on any niche online dating apps that might interest you. Beyond that, we'll be focusing on the most modern, cutting-edge, successful options on the market at the moment!
Our Content Is Always Current
If there is a substantial shift in the business, such as a feature being added or removed from a popular dating app, our team of dating experts will go back and revise any evaluations or other relevant details they have previously provided. Our ratings are always accurate since we only rely on the most up-to-date information.
We Link to Free Trials
When we recommend a dating app, we always provide a link to the app's free trial version. Most dating apps offer an initial trial for free so that you can test it out before committing to a paid subscription.
Breakdown of the Best College Dating App Reviews
We know you are dying for a study break, so now that you know which dating apps are our favorites for matriculating singles, we are going to give a quick snapshot of each platform (we did your work for you and, no, it's not cheating!) and why they are so great for dating or finding singles when you finally take your nose out of the books!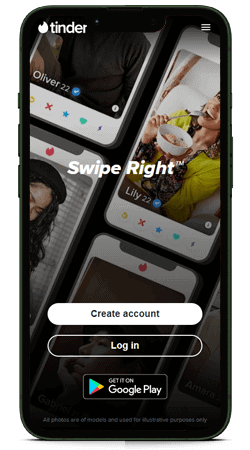 #1: Tinder
| | |
| --- | --- |
| Active Members: | 8+ million |
| Gender Ratio: | 61% men to 39% women |
| Sign-up Time: | 5 minutes or less |
| Pricing: | Starting at $4.50 per month |
| More Info: | Tinder Review |
Tinder is the ultimate college data app for finding love (or at least a good time) in your vicinity. Users play matchmaker by setting their GPS, love compass, and gender radar to find their perfect match. If and when two people swipe right, Tinder plays matchmaker, and sparks fly!
Tinder's appeal soars to college students thanks to its Tinder U function. Users can restrict their searches to their campus by providing an a.edu email address, making Tinder the preferred dating app among college students, with over 85% of its members being undergraduates.
---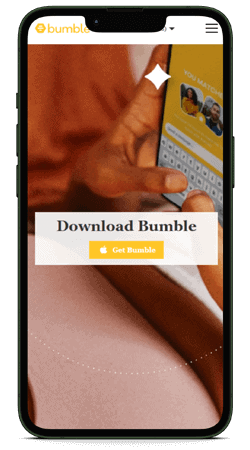 #2: Bumble
| | |
| --- | --- |
| Active Members: | 11+ million |
| Gender Ratio: | 57% men to 43% women |
| Sign-up Time: | 5 minutes or less |
| Pricing: | Starting at $16.99 per month |
| More Info: | Bumble Review |
Bumble gives women the reins to their dating destiny–looks like the ladies have finally taken control of the dating game, sparing themselves from a barrage of unsolicited messages! And when it comes to same-sex matches, the power of making the first move lies in the hands of both individuals.
When using Bumble, college users can make use of safety features like picture verification and in-app conversation to put off exchanging contact details until later. Bumble is unique among dating apps in that it also has options for college students to make new friends and discover professional mentors with Bumble BFF and BumbleBizz!
---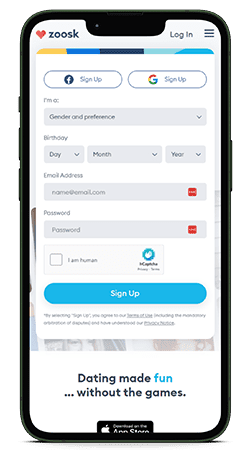 #3: Zoosk
| | |
| --- | --- |
| Active Members: | 40+ million |
| Gender Ratio: | 47% men to 53% women |
| Sign-up Time: | 5 minutes |
| Pricing: | Starting at $10.00 per month |
| More Info: | Zoosk Review |
It's quite normal to go back and forth between casual dating and the possibility of a serious relationship while you're a college student, and Zoosk is a dating app made specifically for people in this situation!
Selecting your relationship priorities is one of the best tools the Zoosk dating app offers in this area. There are six alternatives available, from serious to casual. Once you narrow your search, you'll only be shown profiles from other singles who share what you want. What if your outlook changes? To find other singles who share your new relationship preferences, simply modify your search!
Zoosk also boasts a huge user base of single people all around the country, particularly in college states with both big and small schools. If you're a student considering signing up for Zoosk, remember that there's a slight chance you could allow the platform's bells and whistles to distract you from your schoolwork–good self-control and time management (this goes for all apps, in our opinion) are important for getting the most out of Zoosk.
---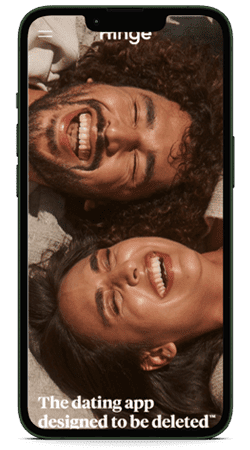 #4: Hinge
| | |
| --- | --- |
| Active Members: | 500,000 |
| Gender Ratio: | 55% men to 45% women |
| Sign-up Time: | 5-10 minutes |
| Pricing: | Starting at $16.66 per month |
| More Info: | Hinge Review |
On Hinge, college users showcase their best angles and flex their wit with clever prompts. Hinge, unlike many other dating apps, gives preference to people you already are familiar with based on your location and preferences, which means that the dating app will highlight possible matches with mutual connections on Facebook.
Hinge doesn't just throw a bunch of profiles at those who use it; it gives them a well-curated selection–you can browse through photo prompts and comments, liking and responding to whatever or whoever captures your interest. And if you match with someone, you can continue the conversation and see if you click!
---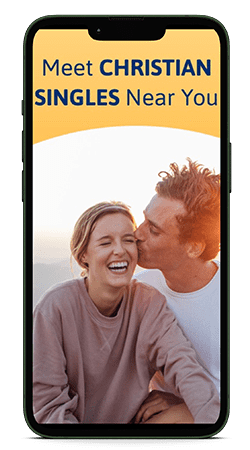 #5: Christian Mingle
| | |
| --- | --- |
| Active Members: | 16 million |
| Gender Ratio: | 44% men to 56% women |
| Sign-up Time: | 5-10 minutes |
| Pricing: | Starting at $14.99 per month |
| More Info: | Christian Mingle Review |
If you are a college student committed to your Christian beliefs and want to find singles who share your religious values and view on life, look no further than Christian Mingle. This is not a casual hookup app, although we don't want to generalize that every single on there is looking for a long-term relationship; just be aware that if you want a short-term fling, you'd be better off signing up for one of the other recommended dating apps.
Christian Mingle is an online dating app that helps Christian college students connect with one another and build lasting connections. According to reports, a Christian dating app was the starting point for almost 30% of all modern Christian marriages.
Similar to Tinder, Christian Mingle's LookBook lets users browse possible matches based on a variety of factors, including shared faith, physical attractiveness, age range, and location.
---
What Makes These the Best College Dating Apps?
In order to find romantic connections, people of various ages and backgrounds have taken to using mobile dating apps and online dating sites. Instead of being the exception, like it was a decade ago, it's now the rule, and the stigma associated with it has basically disappeared.
Although this is the case, it is reasonable that certain undergraduates might not be interested in using them for a variety of factors; similarly, this holds true for any other aspect of dating. While some individuals aren't really interested in establishing new romantic relationships, other people are–to each their own!
If you're in the latter category and want to find love, in an effort to make it easier for you to decide which college dating app is best for you, we did your homework by analyzing the features, benefits, and user experiences of each app. The best college student dating apps pair members using matching algorithms based on common interests and additional factors of compatibility.
You'll be well-educated to go on to a new phase of your life that takes place beyond your lecture hall–the dating arena–if you have an in-depth knowledge of how dating apps work!
Intuitive, Simple-to-Use Interface
We acknowledge that some people are wary about sharing personal information online, but the vast majority of web surfers are comfortable with and competent at handling the technologies they use. We assess dating apps on a number of factors, including security and ease of use, to guarantee they are right for users of varying levels of technological proficiency.
While most dating apps are straightforward, some are both more effective and easier to use. Most of the dating apps we studied took just five to ten minutes to sign up, whereas the sign-up process for other apps, especially those that cater to individuals seeking lasting relationships, might take up to an hour due to extensive personality tests and questionnaires.
Beneficial Features
These dating apps for college students are ideal for bringing together coeds who otherwise may never have crossed paths. All the tools a member needs to find a compatible and local match are at their fingertips–using the features that are available in the best college dating apps, you can effortlessly discover people with whom you click.
To verify its users are who they say they are, most dating apps conduct extensive screening and verification procedures so you can feel confident you are talking to who you think you are!
High-quality Matchmaking
Each of the best-rated college dating apps we examined used extensive personality tests and matching algorithms to pair members.
Many contemporary dating apps even provide premium services, such as a personal matchmaker, a dating planner, and invitations to members-only events, in addition to the ordinary function of matching users with potential romantic partners.
FYI: If the dating app offers such features, the cost of becoming a paid user is going to rise.
Big Dating Pools
Although it may seem tempting to sign up for a dating app that has a limited user base, the reality is that the more people who use the app, the better it is. When more people utilize the platform, your chances of meeting someone with whom you have a connection are going to rise!
When deciding on the best dating apps for college students, the total amount of users is only one factor. We do not want people to sign up for a dating app only to be disappointed because there aren't enough people using it, there's a lot of spam or fake profiles, or there aren't enough members who are truly compatible with one another.
We're careful about the dating apps we recommend because we want to ensure they have a substantial user base in your area to give you the best shot at finding romance!
Affordable Pricing for Valuable Experiences
Despite the abundance of free dating apps, many of them lack the more sophisticated features that will streamline your search for a compatible match. Therefore, before you join a dating app, you need to think about how much money you can afford to spend on a premium paid membership to a dating app.
Best Niche College Dating Apps
If you're a single college student, you have nothing to lose when you give online dating a shot. There's no denying that the rise of dating apps in the last decade has made it easier to meet people from outside your close social circle and begin romantic relationships with them!
For college students who are familiar with the dating world or are coming back after a brief hiatus, the bigger membership pools of the most common dating apps are excellent; however, they could prove intimidating for those who are just starting out or considering making a comeback after an extended absence.
We looked at five niche college dating apps and compared them based on a number of criteria, such as the price of membership, how simple it is to start a conversation with a potential match, the reliability of the app's matching algorithm, and how long it takes to sign up.
Here are a few of the most notable and intriguing dating apps for college students to check out!
#1 OkCupid
#2 FRIENDSY
#3 BlackPeopleMeet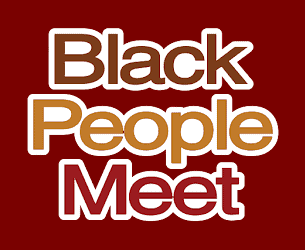 Create a free trial at one of these niche platforms today and find out if it's viable for meeting the right kind of singles. Just keep in mind that the dating pools will probably be more limited, and the cost of membership might be more expensive, which is always a consideration for students on a budget.
Frequently Asked Questions
We do our best to be as detailed as possible, but it's possible we missed something about the best college dating apps that you want to know! Read on for answers to some of the most frequently asked questions our readers have thrown at us, and contact us if there's anything else you'd want us to touch on.
What Is a College Dating App?
Online college dating apps are platforms with a focus on college-aged singles. These apps allow college students to discover partners with comparable interests and academic backgrounds! They provide a specific online dating experience aimed at college students, with tools like compatibility matching services, profile boosting, video chatting, and group chats.
Do Students in College Really Use Dating Apps?
Dating apps are very popular among college students–you'd think they'd meet enough potential dates at school, in the cafeteria, at the bar or club, at a party, or the gym, but nope! They can keep up a virtual flirtation with the best of us–maybe even better!
How Large Is the User Base of Students on These Dating Apps?
It's hard to measure the percentage of college students populating a particular dating app, but the ones we recommend have a decent amount. In the world of online dating, the number of active users is undoubtedly the most important statistic. It doesn't matter how many interesting features or benefits the app offers if there aren't enough individuals in your target demographic to use them.
How Can I Meet Single People at College?
Dating apps are a convenient way to meet other singles since they allow you to showcase your best features and help you connect with people who share your interests, hobbies, and professional goals. It's worth a shot to use a dating app while attending college if you're feeling adventurous and want to date someone off-campus.
Are College Dating Apps Free?
While many dating apps present themselves as cost-free at first, you'll often be required to pay for access to more advanced features once a free trial period ends.

We found that all of the best dating apps for college students offered free initial periods to new members. However, there is a catch: customers won't get as much access as they would with a premium paid membership. During most of these trials, you can only send and receive a certain amount of messages and will not have access to premium features like highlighting your account or seeing who has liked it. There may be fewer options available on free college dating apps than there are on paid ones.

While we advise subscribing to the paid version of your preferred dating app for the complete experience, we also encourage you to try the free versions before laying out any cash.
Are College Dating Apps Legit?
We've tried all of the best dating apps out there, so you can be sure they're the real deal. However, you need to remember that there are many scammers out there if you plan on using dating apps that we haven't tested, so check whether our experts have reviewed the dating app you're interested in before signing up!
Is It Safe to Use College Dating Apps?
We've previously established that certain dating apps have users that are scammers that target unsuspecting users with attempts to obtain their money or personal information. Don't let that discourage you, however; the best dating apps all have measures in place to prevent theft through fraudulent profiles. But since you are communicating with strangers, always use common sense while interacting with people you meet on dating apps.
Can I Join These Dating Apps if I'm Not a College Student?
Nope! Anyone can sign up for one of the recommended dating apps and create a profile. We wanted to help single college students find love by pointing them in the direction of successful dating apps.
How Much Does It Typically Cost to Join a College Dating App?
In general, you should expect to pay anything from $10 to $40 per month for a premium membership on one of the aforementioned college dating apps.