Our team of experts diligently research and review all of the products and services we recommend. If you buy through our links, we may receive a commission. Learn more here.
Since the introduction of online dating, young people have consistently made up the bulk of the user base for both online dating sites and mobile dating apps. As members of Gen Z (those born between 1997 and 2012) approach adulthood, they are shaping the future of online dating.
The dating app business has gone to great lengths to meet Gen Z's and Millennial daters' rising expectations. Although there is no shortage of online dating options for young people, certain sites and applications are more popular than others.
Our research has shown that these dating apps for young adults are the most effective for finding dates, casual sexual encounters, and committed relationships. These dating apps attract vast numbers of young singles interested in all types of dating situations. They also have features that make it simple for the most online generations to locate the ideal partner wherever they may be.
4 Best Dating Apps for Young Adults
Young people currently have more alternatives for dates than ever before, courtesy of dating apps, and many of them don't appear interested in settling down after just one swipe.
For young people, we've compiled a roundup of the best and most widely used dating apps. Whether you're looking for a serious relationship, casual dates, or marriage, check out our snapshots of the best dating apps available for young adults.
They have a sizable and energetic dating user base, reasonable membership prices, superior search tools, and cutting-edge features. Check out some of these dating apps to meet potential dates and see if there's any chemistry!
Dating App
Key Facts
Free Trial
Eharmony

Active Members: 16+ million
Gender Ratio: 48% men to 52% women
Best For: Finding young adult singles who want a serious relationship
Membership Price: Begins at $35.90/month

Start Your Free Trial!
Tinder

Active Members: 8+ million
Gender Ratio: 61% men to 39% women
Best For: Finding young adult singles for casual dating and hookups
Membership Price: Begins at $4.50/month

Start Your Free Trial!
Bumble

Active Members: 11+ million
Gender Ratio: 57% men and 43% women
Best For: Finding young adult singles who want to date casually or find serious relationships
Membership Price: Begins at $16.99 per month

Start Your Free Trial!
Christian Mingle

Number of Users: 16+ million
Gender Ratio: 44% men and 56% women
Best For: Finding young adult singles who hold Christian beliefs
Membership Price: Begins at $14.99 per month

Start Your Free Trial!
The reality is that the best young adult dating apps are just as effective for millennials and Gen Zers dating as they would be for elite dating, senior dating, Christian dating, Jewish dating, or even for left-leaning or conservative singles. And in the following sections, we will show how and why these dating apps suit individuals of all ages, backgrounds, and cultures.
You Can Trust Our Recommendations
We have done the legwork of researching and testing a number of different young adult dating apps to come up with our recommendations. We're confident that if you're currently single, you'll find success with one of the above dating apps! While deciding which dating apps to highlight, we considered several essential criteria for young adults seeking romance.
While deciding on a dating app, it is crucial to take into consideration the total number of users and how active they are. If more people routinely use the dating app, more potential matches will occur. We also believe a platform's features should be easy to understand and use.
Obviously, each and every dating app we've recommended has been proven beneficial by our review criteria.
We Include Links to Free Trials
If we think you'd like to use a certain dating app, we'll always include a link to a free trial version of that app. Throughout the duration of the trial period, the dating app you're checking out is free of charge, so there's no harm in giving it a shot.
Daily Updates to Our Content
You can trust that the info we provide in our reviews is current. When we've finished the evaluations, our expert dating writing team meticulously reviews them, including any new details regarding premium plans and app features. In order to ensure that the information we provide you is always relevant and accurate, we update it frequently to reflect any changes in the market.
Reviews Use an Objective Rating Process
How do you know you can rely on our recommendations? Well, for starters, our team of dating experts looks into the claims made by different dating apps and then validates or disproves them in light of our findings.
We've recruited dating specialists to evaluate the most well-known dating apps and decide which ones are worth your time since it's difficult to put all your confidence in a dating app that claims to be able to match you with like-minded people.
Our in-depth reviews may help readers choose which dating apps are worthwhile. When making recommendations, our in-house dating writers consider an app's match quality, usability, security, safety, unique features, and pricing.
We Promote Successful Dating Apps
Although we sometimes write about other niche dating apps, we recommend the most popular ones because of their proven track records, extensive features, and low monthly subscription costs. We don't concentrate on reviewing lesser-known dating apps with no proven record of delivering user results. Instead, we're committed to reviewing heavily populated dating apps carefully and honestly.
Our Authors Use the Dating Apps
Our ratings must be objective and based on firsthand knowledge. Our experts sign up for free trials of the recommended dating apps to ensure their quality. They get hands-on experience with the apps and can provide information and reviews that are reliable in every way, including their descriptions of the signup process, how to use the app, and any special features it may have.
Breakdown of the Best Young Adult Dating Apps
Why are these the best young adult dating apps?
Read on for a breakdown of the services these dating apps provide, an analysis of the kinds of people that use the platforms, and a description of the features that will help you meet the most compatible singles quickly and with the least amount of effort.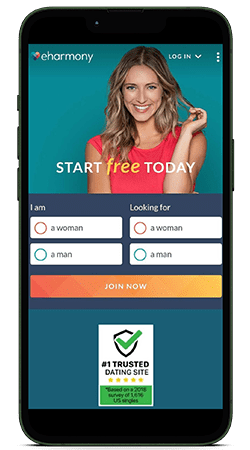 #1: Eharmony – Best for Serious, Compatible Relationships
| | |
| --- | --- |
| Active Members: | 16 million |
| Gender Ratio: | 48% men 52% women |
| Sign-up Time: | 45 Minutes |
| Pricing: | Starting at $35.90 per month |
When it comes to the best dating apps for young adults, we recommend eHarmony above all others. You can't go wrong with this top-notch dating app, which has over 16 million active users, detailed search choices based on geography, age range, income, and education level, and an emphasis on finding compatible couples with its innovative 32 Dimensions of Compatibility evaluation.
Eharmony does more than just find you a compatible partner based on your interests and values; it also considers your religious and political beliefs. With such a large user base, eharmony is sure to have the most compatible young adult singles available, no matter what kind of relationship you are searching for!
---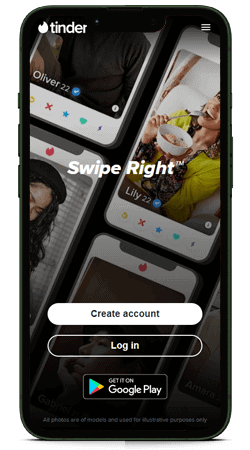 #2: Tinder – Best for Casual Dating and Hookups
| | |
| --- | --- |
| Active Members: | 8+ million |
| Gender Ratio: | 47% men to 53% women |
| Sign-up Time: | 5 Minutes |
| Pricing: | Starting at $4.50 per month |
Tinder, the first and perhaps most famous swipe app, revolutionized the dating app industry with its straightforward "right swipe for yes, left swipe for no" interface. The app is user-friendly, making it simple to find local matches on the move; this makes it ideal for today's young adults.
Although it doesn't cost anything to use Tinder's basic features like searching, swiping, and messaging matches, upgrading to Tinder Gold or Tinder Plus unlocks additional features and improves your odds of connecting with like-minded young adult singles.
---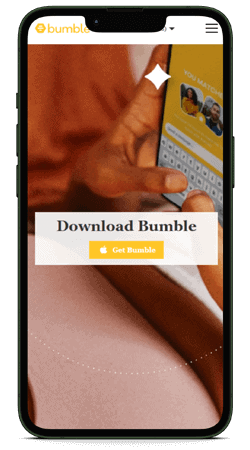 #3: Bumble – Best for Casual or Serious Dating
| | |
| --- | --- |
| Active Members: | 11+ million |
| Gender Ratio: | 57% men 43% women |
| Sign-up Time: | 5 minutes or less |
| Pricing: | Starting at $16.99 per month |
Bumble, founded by a former Tinder executive, has been at the forefront of the movement for feminist dating apps. Millions of users later, Bumble is still going strong after its creator Whitney Wolfe Herd aimed to develop a dating app to give women more control.
In doing so, Bumble distinguished itself from other dating apps as a resource for other life goals as well. The app's many features make it a versatile resource for establishing meaningful connections with people in your life, whether a mentor, friend or lover. If you'd prefer not to upgrade your experience, finding matches, chatting, and scheduling a date are all simple tasks that can be done without spending a dime.
---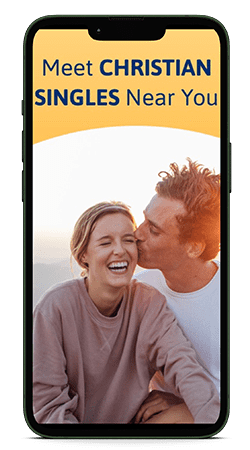 #4: Christian Mingle – Find True Love with Christian Singles
| | |
| --- | --- |
| Active Members: | 16 million |
| Gender Ratio: | 44% men 56% women |
| Sign-up Time: | 10 minutes |
| Pricing: | Starting at $14.99 per month |
To help Christian singles find long-term commitments and marriage, Christian Mingle provides a platform for them to connect with one another. If this describes you and you want to meet a spiritually committed young adult, this dating app was built for you!
Almost a third of modern Christian marriages have their roots in a Christian dating app. Christian Mingle offers a sizable user base, so it's easy to find like-minded singles and cutting-edge features that make online dating exciting. LookBook on Christian Mingle is based on the same swipe-based dating principle as apps like Tinder, making it a viable option for Christian singles. In addition to basic demographic information like age, gender, and location, singles can search for possible companions based on a wide range of other variables, such as similar values, hobbies, and interests.
---
What Makes These the Best Young Adult Dating Apps?
These dating apps for young adults meet five important characteristics that make it simple to locate and connect with other people interested in dating. See how these apps can benefit you in locating whatever sort of romantic involvement you want.
High-Quality Matching
Our research revealed that most of the young adult dating apps we looked at used complex matching algorithms and in-depth personality questionnaires.
Some modern dating apps deliberately try to foster genuine connections between their users rather than just introducing them to potential matches. The advantages of using a dating app are many. They vary from the assistance of a personal matchmaker to that of a dating concierge who can set up dates and even provide access to exclusive events for app users. Remember that the subscription cost will likely rise if these features are added to a dating app.
Large, Active Member Pools
A dating app with a broad user base is preferable, although niche apps might have their advantages. A larger user base means a greater chance of finding a suitable partner. The best young adult dating apps are selected using many factors, including the number of monthly active users. We don't want users to be dissatisfied with a dating app because there aren't enough people using it, too many advertisements or fake profiles, or not enough users who are a good fit for them.
That's why we're careful about the dating apps we recommend; we'll only promote those with plenty of users who are actively looking for a romantic partner.
Affordable Membership Fees
The best dating apps for young adults often include free versions, and although these can be used successfully, they frequently lack the more complex features that might make finding a partner simpler. Before using a dating app, consider how much money you can spend on paying a monthly membership fee.
Ease-of-Use
Although the vast majority of people are confident using computers, especially young adults, some still lack confidence in cutting-edge tech and are hesitant to provide any more personal information than is absolutely necessary. Our staff checks out dating apps to guarantee their safety and usability for people with varied technological knowledge levels.
While a large percentage of dating apps are relatively straightforward, a select few shine as user-friendly. An average signup for one of the dating apps we assess takes five to ten minutes. Certain dating apps may need additional information upon enrollment if you want a serious relationship.
The Latest Features
People who never would have crossed paths in real life might find love via the best young adult dating apps. You can locate the most compatible local singles with the click of an icon. With so many interesting and useful features, using one of our recommendations is easier than ever.
Best Niche Dating Apps For Young Adults
When you're single and ready to mingle again, a dating app is the greatest place to do it.
Since the use of dating apps among young adults has increased in recent years, and it has become much easier to meet more potential partners. If you're just going back into dating, you may be intimidated by the sheer number of people using most mainstream dating apps.
For those who prefer a low-key approach to online dating, we've compiled a list of our top five niche young adult dating apps for singles based on factors like the quality of their suggested matches, the ease with which you can begin a chat with a potential date, and the length of time required to sign up.
Check out our favorite specialized apps for single young adults.
#1 BLK
#2 Plenty of Fish
#3 CoffeeMeetsBagel
Sign up for a free trial of one of these niche sites dating apps to see whether it's a good fit for meeting single young adults. Bear in mind that the membership fee will be more expensive, and the number of potential dates will likely be lower.
FAQ
If there's anything more you want to know about the best apps for young adults looking for love, you can find the answers in our FAQ section. Read on for answers to some of the most commonly asked questions (FAQs) we've received from you, the readers!
Are Young Adult Dating Apps Free?
The free versions of these dating apps are extremely restricted in what they provide. A free trial is the best way to learn about the features and types of users in a certain young adult dating app. Even so, there are limitations on the functionality available to free users. For instance, on most platforms, you can sign up and see profiles of other users without spending any money, but if you want actually to talk to them, you'll need to pay for a premium membership.
How Do I Block Suspicious Users?
All dating apps include tools like "reporting questionable behavior" and "blocking users" to ensure their members' protection. If you have any concerns regarding the blocking and reporting features of a dating app, you can usually find the answers you're looking for in the app's help section, FAQ, or by contacting customer support.
How Old Do You Have to Be to Use a Dating App?
It's a standard requirement of most dating apps that new members be at least 18 years old. These platforms' primary goal is to facilitate romantic relationships between mature adults who agree not to have any contact with minors; therefore, they naturally restrict access to anyone under the age of 18. Some services will check a user's age (through a social network profile, for example), while others will take their word for it.

Regarding joining, each dating platform has its own set of guidelines. Some senior dating services, for example, restrict profile creation to those aged 45 or 50 and older.
Is There a Dating App for People Under 18 Users?
Yes! Several platforms have realized that teens want to interact with one another online and want tools to do so securely. Most of these dating apps have age verification processes in place and adhere to stringent guidelines to ensure everyone behaves appropriately.

MyLOL claims over 300,000 users throughout the United States, the United Kingdom, Australia, and Canada, making it the biggest adolescent platform globally. Photos published on this site are screened by moderators who remove anything deemed inappropriate, including but not limited to those containing sexually explicit material or images of violence. Those that curse, spam, or harass others in the teenage chat room are quickly removed by mods and chatbots.
How Much Does It Cost to Join These Young Adult Dating Apps?
Monthly subscriptions for certain dating apps start at $4.50, but if you'd prefer not to spend any money, you can use the free services that some dating apps provide. So that you can decide whether or not a paid membership is worthwhile, many platforms provide free trials that you can try out for a limited time.
Are Dating Apps Safe?
All sensitive information, such as a user's name or credit card number, is encrypted using SSL technology before being stored in any of these dating apps. If a user suspects fraud or abuse, they can quickly and easily notify the site's support staff. Video chat features are widely available in dating apps, allowing users to see possible matches and confirm their identities before meeting in person.
For Casual Dating, Which Young Adult Dating Apps Should I Use?
Tinder is our top pick for casual dating; it has a reputation for a more laid-back approach to online dating. Bumble comes in at a close second place for casual encounters, but don't discount either of these dating apps when it comes to creating serious connections between matches!
Can I Use More than One Dating App at the Same Time?
Of course, you can! There are no rules about how many online dating apps you can use simultaneously. In fact, we encourage you to try out as many as you want to find what and who you're looking for.