Our team of experts diligently research and review all of the products and services we recommend. If you buy through our links, we may receive a commission. Learn more here.
When it comes to finding love, you don't have to be young to enjoy online dating. Enter OurTime— the dating app specifically catering to singles over the age of 50 who are looking for serious relationships. Dating in your 50s, 60s, and 70s is different from dating in your 20s or 30s, and the OurTime dating app recognizes that. With no complex bells and whistles, Our Time provides a simple and uncomplicated dating service.
In our complete review of the OurTime dating app, our in-house dating experts will break down everything about the dating service and what you can expect if you sign up. From cost to features to pros and cons, we will leave no stone unturned in our quest to give you all the info you need so you can see if OurTime is worth YourTime!
| | |
| --- | --- |
| Sign-Up Time: | 5 minutes or less |
| Cost: | $15.96 – $34.96 per month |
| Membership Pool: | 1.5 million |
---
---
Our OurTime App Rating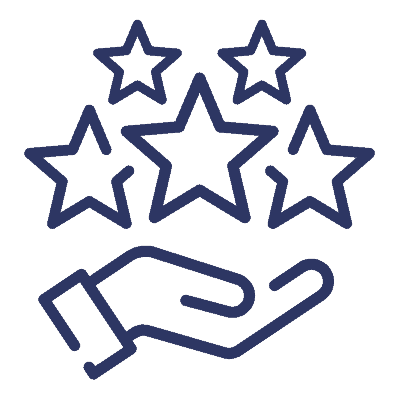 Overall Rating

OurTime is coming in with an overall score of 3.5 out of 5!
We've taken to our six-factor rating system to arrive at an unbiased and fair overall rating for OurTime: features, usability, daily matches, cost of membership, and active members. Each of these categories got its own rating, and we've concluded that OurTime comes in at a rating of 3.5/5!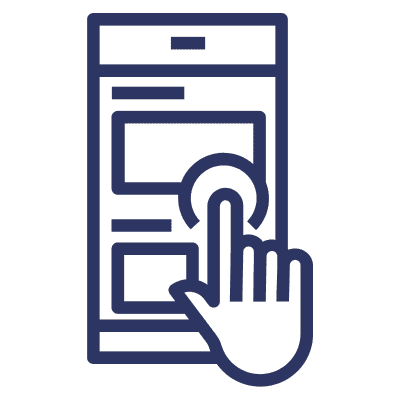 Ease of Use

OurTime came extremely close to receiving a perfect score for the ease of use category; registering for a new account was not only simple but also accomplished in a super short amount of time. The interface is very simple, making it a breeze to navigate, which is great for an app that caters to an older demographic that may not feel comfortable with a complex app!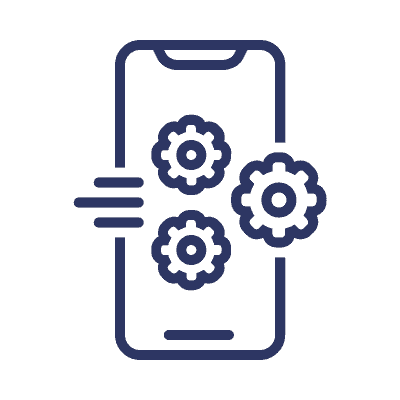 Features

OurTime does a decent job of avoiding complex changes and features for the sake of novelty. Yet, less functionality compared to other dating apps is an inevitable tradeoff for ease of use. Once again, this might be good or bad, depending on your perspective and how technically savvy you are!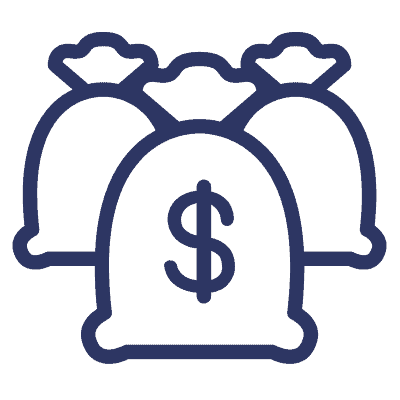 Cost


OurTime's prices aren't the lowest, but they're also not the highest. Although we think the premium membership price is fair, we recognize that some customers may wish it were cheaper.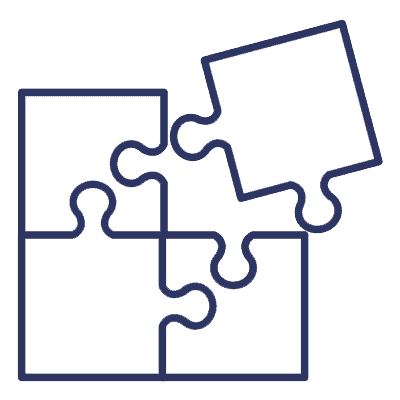 Match Quality


According to our OurTime review, the quality of the singles available on the dating app is excellent. Several profiles included images and detailed bios. It would be helpful, however, if there were a means to check on the online status of individual users so members can see when others are using the app!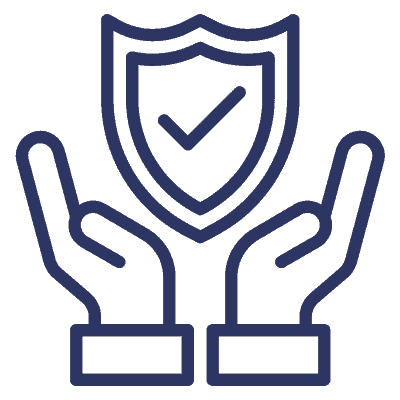 Safety and Security


There is no identity verification available to users of OurTime, which weakens profiles and makes it impossible to guarantee that people are who they say they are. While they secure users' data, we'd like to see them utilize identity verification!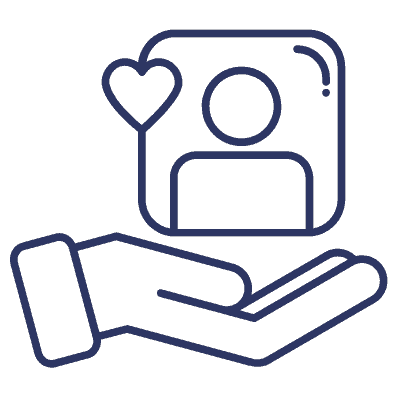 Customer Service


When you join Our Time, you'll have access to a detailed FAQ that answers common questions. The app's search function makes it simple to locate certain content. If a user has a question that isn't covered in the FAQ, they can submit the contact form to ask the question, which will be answered by customer support.
Overview of OurTime
It's always in your best interest to get as much information as possible about OurTime before deciding whether or not it is the ideal dating app for your particular dating needs as well as your budget. To help you get started with OurTime, check out the list above, which has some of the most fundamental facts about the dating app. This will give you an overview of what they do, who they appeal to, and who uses the app!
OurTime Fast Facts
Year Founded: 2011
OurTime is one of the few dating apps that caters only to those aged 50 and over.
Average User Age: 50-65 years
Gender Ratio: 42% men to 58% women
OurTime, founded in 2011, is one of the only dating apps that cater specifically to the 50 and over dating crowd. The women outnumber the men on the site (42% men to 58% women), and the average age of the daters on OurTime fall between 50-65.
Premium Membership Subscriptions and Prices
We examined the OurTime paid membership options in depth to see what they included and what they'd cost potential users. We advise you to pay special attention to the recurring monthly fee, as annual and semiannual memberships offer lower per-month costs than monthly ones.
Full Price
1 Month
$34.96
---
Membership: 1 Month
Price Per Month: $34.96
Total Membership Cost: $34.96
---
Unlimited Messaging
Search Other Users' Profiles
Send Unlimited Likes
And More
Standard
6 Months
$15.96
---
Membership: 6 Months
Price Per Month: $15.96
Total Membership Cost: $95.76
---
Unlimited Messaging
Search Other Users' Profiles
Send Unlimited Likes
And More
Value Plan
6 Months
$19.96
---
Membership: 6 Months
Price Per Month: $19.96
Total Membership Cost: $119.76
---
All Standard Features
Profile Highlights
Message Highlights
Message-Read Notification
OurTime is one of the only dating apps that will allow you to pay off the total price of the membership in up to four monthly installments. Most require the entire payment upfront.
OurTime Free Trial and Premium Features
When signing up for OurTime.com, users can choose between a free trial and a paid subscription. If you want to check out the site and everything it has to offer before committing to a paid membership, the free trial is a must. Although the OurTime dating app is, in all practical respects, free to use, its functionality is largely restricted. In fact, you may not even receive half of the benefits of a paying membership.
While we like that the OurTime dating app offers a free trial subscription, we don't think it's the greatest one out there. There aren't many features to choose from to get a feel for what the app has to offer.
We strongly suggest that you sign up for a premium paid membership. By doing so, you can access unlimited messages, highlight certain parts of your profile or messages so that you can stand apart from the herd, and even raise your profile's visibility in other singles' daily searches.
Standard (Free) Features
Message 8 or fewer members per day
Search other users' profiles
See who has viewed your profile
Send limited likes
Premium Membership Features
Full Mobile Access
Searching other users' profiles, sending unlimited likes, see your profile views and likes, read and respond messages, and mutual matches.
Unlimited Messaging
There seems to be no good reason why all dating apps don't provide limitless messaging as a premium upgrade. The good news is that OurTime is unlike these other services; you are free to reach out to anybody you choose!
ProfilePro
You can express yourself freely and set yourself apart from the site's other users by building up your profile and using the text boxes provided. If you lack confidence in expressing yourself, you can employ the Profile Pro features offered on the site to help you add some flair to your words. In order to make your profile stand out and be interesting to users, a team of experienced writers will do the job for you and complete the profile from start to finish.
Tokens
| Number of Tokens | Total Cost | Cost Per Token |
| --- | --- | --- |
| 55 Tokens | $2.99 | 5 cents/token |
| 110 Tokens | $5.99 | 5 cents/token |
| 280 Tokens | $9.99 | 4 cents/token |
Tokens are OurTime's in-app currency that can be exchanged for additional membership benefits and features. You can purchase Tokens to purchase certain features mentioned above, such as PromoteMe (20 tokens), ConnectMe (20 tokens; and Virtual Gifts (10-75 tokens).
PromoteMe
To increase your profile's exposure to other users, you can activate PromoteMe. If you take advantage of this feature, people looking for people like you on the app will see your profile right at the top of their search results!
ConnectMe
If you and another user get to know one other well, you could find the app's text chat features to be too limiting. With ConnectMe, you can obtain a virtual phone number if you're interested in moving forward but don't want to give out your own number. Using this, you can have private voice calls with other users without worrying about anybody finding out any information you aren't ready to share.
Virtual Gifts
The person you messaged has probably already received numerous other messages. You can spark their interest and make sure they read your message by sending them a virtual present.
Do OurTime Memberships Renew Automatically?
Your OurTime membership will be automatically renewed at the end of each billing cycle. This means that you will be billed at the current rate for the same package again. If you don't want your subscription to renew automatically, you can opt out anytime; just remember to cancel your subscription before your current plan ends.
Should You Join OurTime?
If you're 50 or older and seeking a long-term commitment, our dating experts think you should give OurTime.com a try. We closely reviewed the app's benefits and drawbacks to come to this decision. Keep scrolling to find out why we believe the OurTime dating app is worth your money and time by looking at how we evaluated and scored each area and the app as a whole.
Reasons to Join
Each and every piece of information we uncovered while reviewing OurTime will be included in our evaluation. We'll go through the advantages and disadvantages of joining the platform so you can make a well-informed choice. We believe the following list of benefits and drawbacks of the OurTime dating app will help you in making a well-informed selection.
Large Active Member Base
Since OurTime attracts over 7 million monthly users, its members have a decent chance of finding love on the app. The number of potential dates a member may choose from increases dramatically with a larger member pool!
Easy Signup
OurTime provides a straightforward signup procedure that can be completed in five minutes or less so that members can browse eligible singles in no time!
Solid Matchmaking
OurTime uses various matching strategies, enabling users to locate other members of OurTime who match their primary dating goals.
Customer Support
Each member of OurTime has access to a comprehensive Frequently Asked Questions section. It's easy to find what you're looking for on this page, thanks to the handy search bar. User questions not answered by the FAQ can be submitted using a contact form.
Reasons Not to Join
During the process of reviewing the OurTime dating app, we came across some compelling reasons in favor of using the dating app; however, there are also some persuasive reasons against using OurTime.
Simple Interface
The functionality is simpler than those of competing platforms. Although this simplifies things for seniors trying online dating for the first time, seasoned dating app users may want more options and detail.
No Identity Verification
There is no identification verification to strengthen profiles and ensure OurTime users' safety.
Restrictive Free Trial
Many of OurTime's best features, which help connect daters, are locked behind a premium paid membership and unavailable for free members.
Fake Profiles
While fake accounts come with the territory on any dating app, we have to mention that there have been reports of scammers, fake accounts, and bots operating on OurTime.
The OurTime Dating App's Sign-up Process
We found OurTime to have one of the easiest and most straightforward signup processes of any dating app we've reviewed. In fact, the entire profile creation process can be summarized in fewer than 10 easy steps!
The steps below are the first registration phase, which must be completed before a premium membership can be purchased. Before you decide whether to pay for a membership or stick with the free trial, we'll give you an overview of what's available.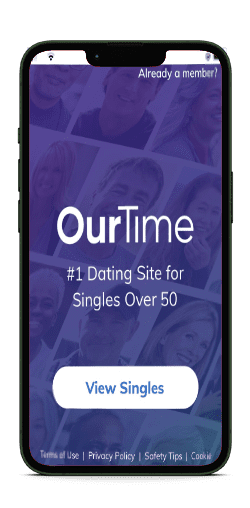 Step 1: Visit OurTime's Homepage
When you go to OurTime.com, the main page will look like the above. You can register at no cost in the central section. You'll be asked right off the bat whether you're a man or a woman and who you are interested in meeting.
There is no difference in the signup procedure between a free trial and a premium membership, so go ahead and click "View Singles" to move on to the next step.
Step 2: Pick Your Location and Enter Your Zip Code
Tell OurTime where you reside, and then click the blue "Continue" button. And just plug in your zip code and hit the big blue button!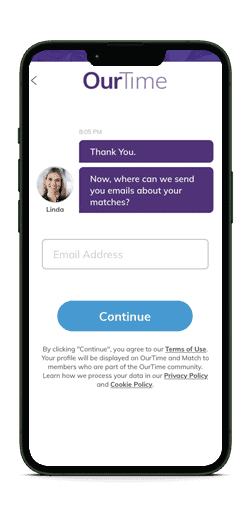 Step 3: Enter Your Email and Create a Password
Type in your email address here. Before submitting your information, you can also read and accept the terms and conditions of the OurTime dating app at this stage. Next, create a strong password, and to continue, hit that "Continue" button.
Step 4: Enter Your Birthday
Input your date of birth and then click the "Continue" button.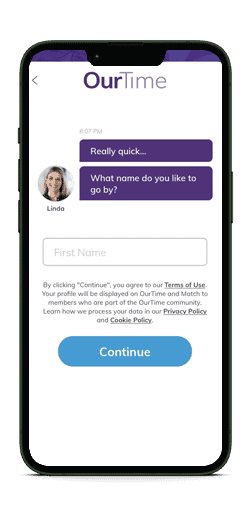 Step 5: Enter Your First Name
You're almost done! Type in the name you want to use on your OurTime profile.
Step 6: Upload a Profile Photo
The next thing to do is upload a profile picture to your brand-new account. You can upload it from your computer or mobile device. You may choose to use pictures from your Facebook account as well. After you've completed this, you'll be directed to the following step.
Step 7: Complete the "About You" Section
Put your best foot forward and make your profile stand out by adding some personal details. Due to the character count restriction, this is more of a teaser than anything else. Take some time to complete this part before saving your answers.
Step 8: Upgrade to a Membership or Continue for Free
This is the last step before you're an official member of OurTime! On this screen, you can compare the benefits of the free trial to those of premium membership. You can decide whether or not to subscribe to a premium membership or continue using the site for free.
Alternatives to the OurTime Dating App
If the OurTime dating app isn't what you're looking for, some other top-quality options may better fit your needs. Many excellent alternatives to OurTime are listed below. A significant portion of their users are aged 40 and over and are mostly interested in committed long-term partnerships; however, casual encounters are also possible!
Dating App
Key Facts
Review
Christian Mingle

Active Members: 16 million
Gender Ratio: 44% men and 56% women
Best For: Christian singles looking for committed relationships
Pricing: Begins at $14.99/month

Christian Mingle Review
Eharmony

Active Members: 16+ million
Gender Ratio: 48% men and 52% women
Best For: All singles who want a serious relationship
Pricing: Begins at $35.90/month

eharmony Review
SilverSingles

Active Members: 800,000
Gender Ratio: 47% men to 53% women
Best For: People over 50 looking for relationships
Membership Price: Begins at $24.95/month

SilverSingles Review
CoffeeMeetsBagel

Active Members: 10+ million
Gender Ratio: 55% men to 45% women
Best For: All singles who want a modern approach to dating
Membership Price: Begins at $15.00/month

CoffeeMeetsBagel Review
Frequently Asked Questions about OurTime
If you still have questions after reading our review of the OurTime Dating App, check out the FAQ below. These are some of the most frequently asked questions we've had about the OurTime Dating App we've gotten from our readers, so we compiled them here for your convenience
Is OurTime Only for over 50 Singles?
Nope! OurTime welcomes users of all ages to create profiles. We should stress that while anybody over the age of 18 is able to sign up for OurTime, the app's primary target demographic is those in their 50s and older. Indeed, younger individuals seeking older partners can utilize OurTime.
How Much Is an OurTime Premium Membership?
The OurTime membership comes in three different main tiers. Pricing begins at $34.96 for the month on the monthly basic plan. The Standard Plan is available for $15.96 per month for a total of $95.76 for 6 months. There's also a 6-month value plan for $119.76 total, with a monthly charge of $19.96.
What Benefits Come with a Paid OurTime Membership?
Users who upgrade to a premium membership on OurTime have access to several beneficial features. Users can promote their profiles and messages in addition to receiving unlimited likes and messages. Thanks to the read-message confirmation feature, they can also see whether the people they've been messaging have read their messages.

A virtual phone number is provided to members via the ConnectMe function, allowing them to hold private conversations with other singles without disclosing their actual contact information.
Is the OurTime Free Trial Worth It?
Not at all! A typical signup process takes between five and ten minutes. You'll only need to fill up a few basic forms with information like your name, address, birthday, and email address before you can pay for a membership or start a free trial.
Is OurTime a Safe Dating App?
Based on our review and research, we can confirm that OurTime is a secure and private platform for online dating. Their SSL-encrypted connection ensures the safety of sensitive data such as credit card numbers and bank account numbers. The history of OurTime and its parent business, People Media, has been thoroughly investigated, and we have found no evidence of data sale or any inappropriate use of users' personal information.
What Makes OurTime So Successful?
The senior dating service has found success by catering to the specific needs of men and women over the age of 50 who are interested in finding a romantic partner online. Users can browse for potential partners, make new connections, and even attend dating seminars to improve their chances of finding a long-term partner.
Is OurTime for Younger Daters Seeking "Cougars" or "Sugar Daddies?"
Well, kind of. The site does not restrict membership to those over the age of 50; anybody over the age of 18 is welcome to create an account. But it's a platform for young people who just like older partners, not for looking out for sugar mommas and/or sugar daddies for the sake of financial and material assistance.
What Led SeniorPeopleMeet and OurTime to Merge?
Prior to merging, People Media owned both sites, which matched people over the age of 50. PeopleMedia merged the two platforms under one name in an effort to attract more users to both apps.

Nothing has changed for those who have already joined SeniorPeopleMeet. The membership and any premium memberships you have now are usable on OurTime too.
Is OurTime a Part of Match.com?
The OurTime and Match.com dating apps are run by the same parent corporation but couldn't be more different. Match focuses on a younger demographic but does an amazing job of arranging both serious and casual dates. OurTime caters to those over the age of 50 and encourages committed partnerships.
How Old Is the Typical OurTime Member?
The typical age range of OurTime's users and members is 43–50+. Despite the fact that this is a dating site geared toward those aged 50 and over, there are still many younger users.
Is OurTime a Good Dating Site for Finding Casual Hookups or Dates?
OurTime is, for the most part, a dating site for those looking for long-term partnerships. Users tend to be in their mid-40s, and OurTime is aimed squarely at those searching for mature singles (50 and over). Many of these individuals are not interested in engaging in casual dating but in finding true love and a committed partner. We suggest a dating site like Tinder for those looking for casual dating!