Our team of experts diligently research and review all of the products and services we recommend. If you buy through our links, we may receive a commission. Learn more here.
The name EliteMeetsBeauty may sound like its a sugar relationship dating app, but it is anything but–in fact, this kind of arrangement is forbidden on the platform. It's right there on the sign-in page; "This Is Not Sugardating; This Is Elite Dating for Relationships."
Now that we've cleared that up, what kind of relationships does this privileged platform aim to foster? And is the EliteMeetsBeauty dating app legit? In our complete review of the EliteMeetsBeauty dating app for 2023, we will share with you everything you need to know!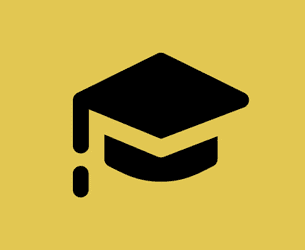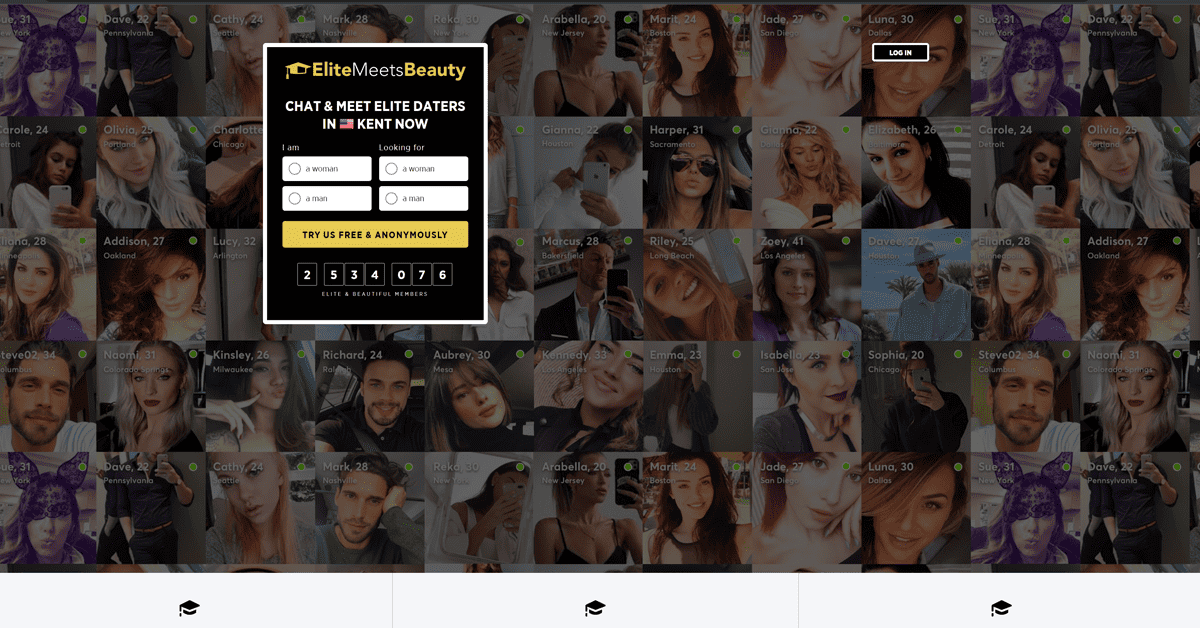 | | |
| --- | --- |
| Sign-Up Time: | 5-10 minutes |
| Cost: | $39.99 – $69.99 per month |
| Membership Pool: | 210,000 from the US (50,000 active weekly) |
---
---
Our EliteMeetsBeauty Dating App Rating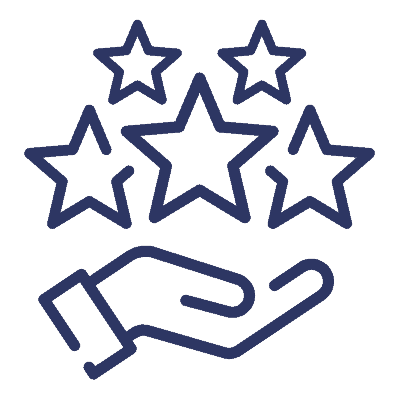 Overall Rating

EliteMeetsBeauty is coming in with an overall score of 4.0 out of 5!
When we get down to business and review a dating app, we put it through the wringer when it comes to six key areas that we know matter to our readers and potential users! We grade each section, which includes ease of use, features, cost, match quality, safety, security, and customer service, on a scale of 1 to 5 and then tally up the results to get an overall rating.
The EliteMeetsBeauty dating app scored in the top percentile with an overall rating of 4.0 out of 5–one of the best scores to date!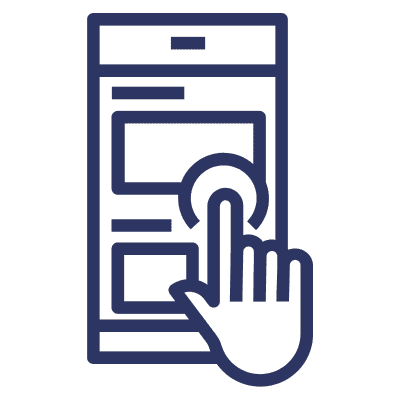 Ease of Use

The EliteMeetsBeauty dating app is super easy to use and navigate–from signing up and creating a profile to browsing and searching for potential partners, its simple and clean user interface is a snap to get around and get where you want.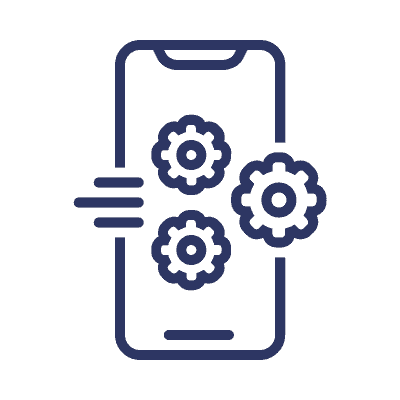 Features

There are some genuinely cool features on the EliteMeetsBeauty dating app, and the standout one for us is that users can create real-life gift wishlists–this means that if you want to impress a certain someone and they have a wishlist on their dating profile, you can choose a present and they'll get it IRL!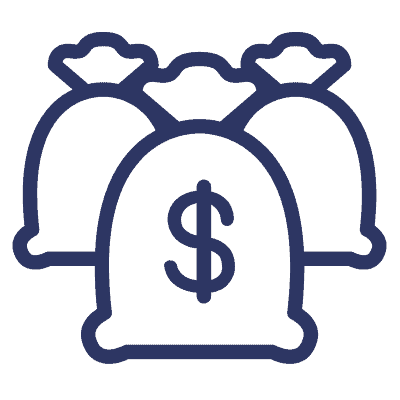 Cost


The cost is the only section that scored below a 4, earning a 3.5 (which isn't bad at all, btw) because some may feel it's a bit too pricey. While we agree it's higher than some of EliteMeetsBeauty's competitors on the market, you do get what you pay for! And if you are an elite who is looking for your equal, the price of a premium membership won't deter you at all.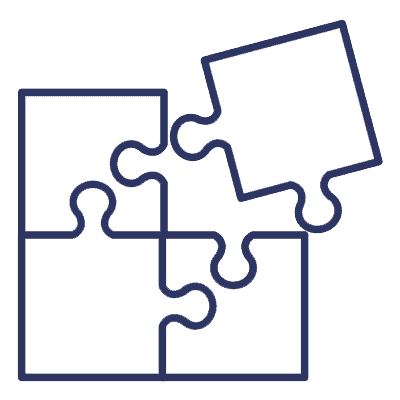 Match Quality


According to the EliteMeetsBeauty dating app, their number one goal is to help their users find genuine people who are also looking for lasting connections by using a matching compatibility algorithm based on their wants, needs, educational background, financial stability, and overall personality.
We found that most of our matches seemed to be of high quality in terms of looks, education, and success.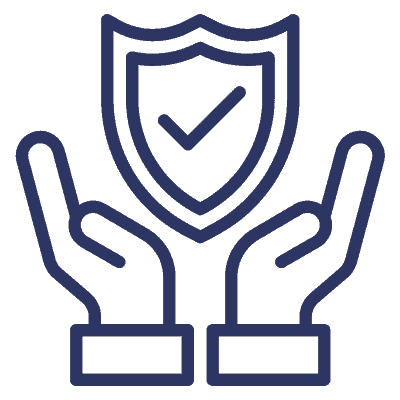 Safety and Security


EliteMeetsBeauty ensures the authenticity of its members by carefully verifying their profiles. This is done by cross-referencing the details given by the user with the reference data available. By utilizing this method, the platform is able to avoid the presence of scammers and catfishes.
As for data protection, safeguarding the personal information of its members is of utmost priority. They employ a "world-class" cyber security team and utilize all available resources to guarantee a safe and enjoyable dating experience.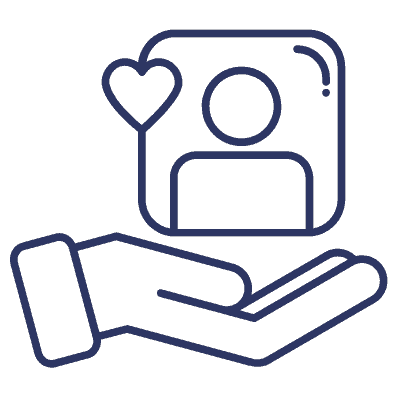 Customer Service


The EliteMeetsBeauty dating app claims to be "backed by the highest-rated customer support team in the business. And they are standing by 24 hours a day, 7 days a week, to assist you if ever you need them for anything. We know that Elite people are used to a high level of service, so we strive to bring you a concierge level of service in every aspect of everything we do."
Is this claim accurate? It seems to be, as they emailed us back STAT when we reached out to them with a few questions!
Overview of the EliteMeetsBeauty Dating App
On the EliteMeetsBeauty dating app, the most beautiful women and the most successful, eligible men can potentially meet their soul mates. Throughout the world, the platform has tons of compatible singles seeking a romantic partner. And the dating app says, "And with some of the most attractive and highest educated singles around–the quality of our members is second to none."
Surrounding yourself with other people who share similar beauty, education, or success as you has never been easier – thanks to EliteMeetsBeauty. It's because we make it simple for you to meet amazing people you are most compatible with.
EliteMeetsBeauty Fast Facts
Year Founded: 2001
The EliteMeetsBeauty dating app was formerly known as RichMeetBeautiful but was rebranded in 2021.
Average User Age: 36-50 years
Gender Ratio: 70% men to 30% women
The EliteMeetsBeauty dating app is a safe and reliable platform that brings together accomplished men and stunning women for the sole purpose of creating romantic interactions and connections. Founded in 2021, the app states that 85% of its members are highly educated and that the dating profiles are manually verified to ensure that are no fake accounts.
The sign-in page states, "Every single profile on EliteMeetsBeauty has been manually verified by a team of professional administrators who compare accounts against various social channels, including LinkedIn, Google+, Facebook, and more."
The average age of members using the EliteMeetsBeauty dating app is between 36 to 50, and the gender ratio is 70% male to 30% female.
Premium Membership Subscriptions and Prices
Ok, so in terms of premium membership subscription prices, the EliteMeetsBeauty dating app is a little pricier than the competition–but with the high-caliber matches they promise to deliver, it may be worth the investment.
| Package | Length | Price Per Month | Total Cost |
| --- | --- | --- | --- |
| Premium Basic | 1 month | $69.99 | $69.99 |
| Premium Bronze | 3 months | $59.99 | $179.97 |
| Premium Gold | 6 months | $49.99 | $299.94 |
| Premium Platinum | 12 months | $39.99 | $479.88 |
EliteMeetsBeauty offers premium memberships in four different package durations, and the discount you get goes up if you opt to purchase a longer package. EliteMeetsBeauty offers a "Standard Contacts" addition for an extra fee of $39.99 per month–this feature allows all users on the dating app to send messages to your inbox.
FYI: While premium members are the only ones who can send you messages, the "Standard Contacts" feature allows anybody on the platform to contact you. Since most users on EliteMeetsBeauty do not pay for a premium membership, upgrading to Standard Contacts is a smart move if you want to get the most out of the service.
Also, a premium membership is required to buy credits–members can purchase in-app virtual gifts using their credits.
EliteMeetsBeauty Free Trial and Special Features
The EliteMeetsBeauty dating app is free to join. If you use the basic or "freemium" plan, you'll get access to basic features like searching for other users, sending winks, and adding favorites. But in order to interact and send messages to other members or to see who is interested in you, you'll need to upgrade to a premium membership.
Standard (Free) Features
Sign up and create a dating profile.
Browse other EliteMeetsBeauty member profiles
Send likes
Utilize certain search features
Favorite other members' profiles
Premium Membership Features
Advanced Search Filters
Since there are no match recommendations on the EliteMeetsBeauty dating app, you have to set your own search criteria. And with a premium membership, you get advanced filters in order to narrow down and personalize your matches.
Real Gifts Wishlist
In addition to virtual gifts, premium members have the option of creating a wishlist so other members can send them IRL gifts.
Priority Listing
Premium members can boost their profile with the priority listing feature and get noticed by up to 350% more members.
Inbox Filters
Take control of your inbox's messages with a filter that can curate which ones from which members you want to see.
Ad-Free
Premium members can search and browse the EliteMeetsBeauty dating app without any annoying pop-up ads.
Read Receipts
With message read receipts, you'll know when your messages were opened and read down to the second.
Enhanced Privacy
You can hide your online status, browse in incognito mode, and conceal your last login or which profiles you have "liked."
See Who Liked You
Premium members are able to see who has favorited your dating profile or sent you a "wink."
Do EliteMeetsBeauty Memberships Renew Automatically?
Yes, the EliteMeetsBeauty dating app automatically renews your membership. Once the initial membership period is over, your membership will be automatically renewed at the same price and for the same length as your original package. However, there is a slight difference between the 6-month and 12-month memberships–these plans will be automatically renewed in 3-month increments until you choose to cancel them through your "My membership" details page.
The renewal price for the 6-month subscription is divided into two equal parts from the original fee. The fee for the 12-month subscription is also divided into parts, but the difference is that the renewal will be split into four three-month increments. By subscribing, you are giving authorization to the platform to charge your card at the time of purchase and for each subsequent renewal.
Should You Join the EliteMeetsBeauty Dating App?
And now we get to the important stuff–should you actually join the EliteMeetsBeauty dating app or sign up somewhere else? We have some compelling reasons in both categories which we get into in the next sections.
Reasons to Join
During our research, we stumbled upon some really solid reasons why you should join the EliteMeetsBeauty dating app!
You Can Send Actual Gifts IRL
Virtual gifts are cute and all, but you can't do much with them, can you? But on the EliteMeetsBeauty dating app, premium members have the ability to add a wishlist gift to their dating profile, which means you can purchase something from the list, and it'll be sent to them in the real world!
Easy to Use
When it comes to tech, a lot of singles appreciate a simple-to-use and easily navigable user interface–and we agree! It doesn't have to be super fancy as long as it does the job–and does it well.
Less Restrictive Free Plan
Those who don't want to upgrade to a premium membership can take advantage of the freemium plan if they want to get a feel for the platform. Although they can do a few things, they might want to upgrade eventually to connect with another member seriously.
Anonymous Browsing
We love it when you can be stealthy on a dating app, and that's why EliteMeetsBeauty gets a star for its anonymous capabilities. Premium members can search and browse anonymously, hide when they are online, hide their last login info, and hide others from seeing whose dating profiles they have favorited or liked.
Reasons Not to Join
And, of course, we found a few reasons why you shouldn't join the EliteMeetsBeauty dating app; remember, these reasons are our opinions and should not be taken as gospel!
You Want a Sugar Relationship
Heads up–many other review sites are tagging the EliteMeetsBeauty dating app as a "sugar daddy" dating app, but the opposite is true.
On the homepage, it says in big, bold text, "No Sugarbabies Or Sugar Daddies: At EliteMeetsBeauty we focus on real people making real connections with other real people. So we do not tolerate any form of "arranged relationships" or any sort of "pay to play" agreement. If we find any accounts violating these terms of our service, said accounts will be immediately disabled and permanently banned from the IP level."
If you are under the impression that you'll find a mutually beneficial relationship here, you are mistaken and should sign up for a platform that caters specifically to the sugar dating scene.
No Match Recommendations
This isn't a dealbreaker for some, but others may want curated compatible match suggestions sent directly to them–that doesn't happen on EliteMeetsBeauty. Users have to browse for potential partners on their own with the assistance of search criteria and enhanced filters.
A Few Posers
Although the EliteMeetsBeauty dating app mods are quick and efficient when it comes to rooting out and banning fake profiles, some still slip through the cracks–but you'll find that's true with every dating platform.
No Income Verification
Even though this isn't a sugar dating app, it still touts itself as being strictly for "elite" singles, which is a less tacky way of saying "super rich" men and women. If you are branding yourself as home to extremely wealthy and successful daters, there should be some sort of income verification, in our opinion.
The Sign-up Process
We registered and created a complete dating profile on the EliteMeetsBeauty dating app and it took us under 10 minutes from start to finish! You can get it done in about 5 minutes if you skip some sections or don't fully build your profile, but we highly suggest you don't ignore any sections so that you can have a real chance of finding a compatible match!
If you need any help signing up and creating an account, keep scrolling for step-by-step instructions.
NOTE: We signed up via web browser, as there is no iOS app–but don't worry, the app is easy to use and navigate on any mobile device's internet browser! And Google users, you are in luck–there is a dedicated EliteMeetsBeauty dating app you can download in the Google Play Store.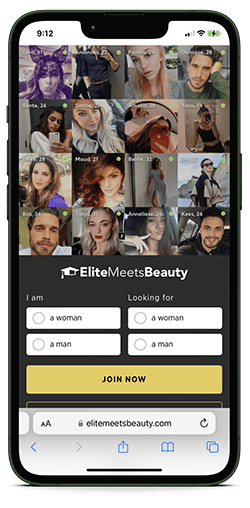 Step 1: Go to EliteMeetsBeauty.com
First things first, head to the EliteMeetsBeauty dating app's homepage on either your computer or smartphone and click on the yellow "JOIN NOW" button to get started.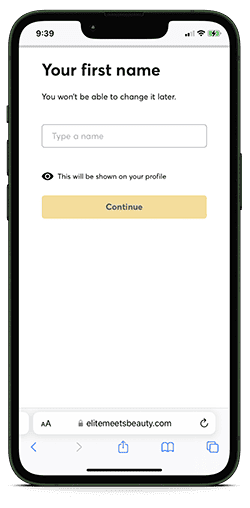 Step 2: Input Basic Info
Type in your first name, and birthdate, and enable your location services so EliteMeetsBeauty can pair you with compatible matches located near you.
Step 3: Create a Strong, Unique Password
Create and set a password and copy the code shown to you in the security check.
Step 4: Enter Mobile Phone Number & Verify
Enter your mobile phone number, and when you receive the verification code, type it into the designated space.
Step 5: Upload Profile Photo(s)
Upload a profile photo; only one is required, but you can add up to six!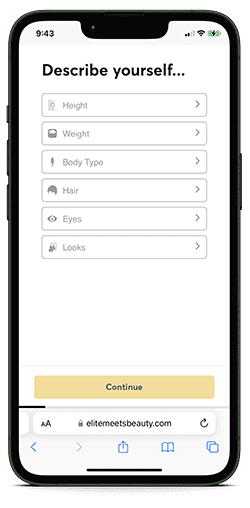 Step 6: Enter Physical Attributes
Describe your physical appearance, including height, weight, body type, hair color, and eye color, and rate your looks.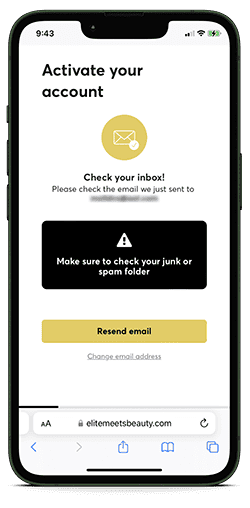 Step 7: Activate Your Profile Through Email
Activate your EliteMeetsBeauty account by opening the email you received and clicking on the link.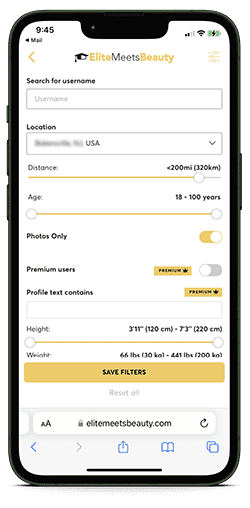 Step 8: Build Profile & Set Search Criteria
Complete your profile and set your search filters.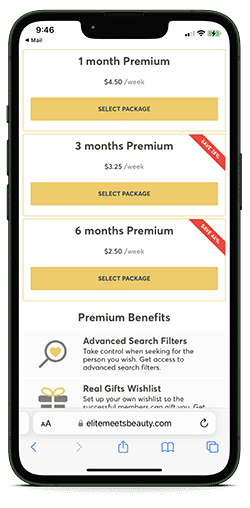 Step 9: Upgrade to a Premium Membership (Optional)
The last step is to upgrade your new EliteMeetsBeauty dating app profile to a premium membership if you want to get the most out of the platform!
Alternatives to EliteMeetsBeauty
Is the EliteMeetsBeauty dating app a little too bougie for you? We get it, the name is sort of intimidating! If you are searching for a dating app that doesn't make you rate how physically attractive you are when you create a profile (yes, this is a thing), are looking for a sugar arrangement dating app, or just want a more traditional relationship, there are so many dating apps to choose from!
Look below for a curated table of other top dating apps–there is something for everyone and every kind of dating end goal.
Dating App
Key Facts
Review
Elite Singles

Active Members: 2+ million
Gender Ratio: 44% men to 56% women
Average Age: 30-55 years
Pricing: Begins at $19.95/month

Elite Singles Review
Zoosk

Active Members: 40+ million
Gender Ratio: 47% men to 53% women
Average Age: 24-35 years (33.38% of total users)
Pricing: Begins at $10.00/month

Zoosk Review
eharmony

Active Members: 16+ million+
Gender Ratio: 48% men to 52% women
Average Age: 25-34
Pricing: Begins at $35.90/month

eharmony Review
Seeking

Active Members: 1.3 million
Gender Ratio: 60% men to 40% women
Average Age: 25-34 years
Pricing: Begins at $96.66/month

Seeking Review
SugarDaddy.com

Active Members: 5 million
Gender Ratio: 56% men to 44% women
Average Age: 21-50 years
Pricing: Begins at $0.29/credit

SugarDaddy.com Review
Millionaire Love

Active Members: 1+ million
Gender Ratio: 20% men to 80% women
Average Age: 22-47 years
Pricing: Begins at $0.29/credit

Millionaire Love Review
Luxury Date

Active Members: 1+ million
Gender Ratio: 60% men to 40% women
Average Age: 20-45 years
Pricing: Begins at $0.29/credit

Luxury Date Review
Frequently Asked Questions
That was a lot to take in! Our reviews are filled with information and details that you may not remember by the time you get to the end, so let us refresh your memories with a collection of the most frequently asked questions we've gotten from our readers–we saved you a scroll!
Is the EliteMeetsBeauty Dating App Legit?
Yup! Founded in 2021, it was previously known as RichMeetsBeautiful before rebranding into the EliteMeetsBeauty dating app.
Is EliteMeetsBeauty Safe?
It is! The EliteMeetsBeauty dating app has an extensive Terms of Use and Privacy Policy in place to ensure strict adherence to user privacy and legal guidelines. However, it is important for members to stay alert and be aware of potential scammers who may be present on any dating app!
Is EliteMeetsBeauty Free to Use?
The EliteMeetsBeauty dating app is free to join–you can browse for other users, send them a wink if you like them, and you can even add them to a favorites list. But, and this is a big but, you have to upgrade to a premium membership if you want to communicate with other users or see who has an interest in you.
How Much Are EliteMeetsBeauty Dating App Premium Memberships?
EliteMeetsBeauty's premium memberships come in four distinct bundles of varying lengths, ranging from $39.99 to $69.99 per month, with the price decreasing if you opt for a lengthier membership plan. When you pay an additional $39.99 a month for EliteMeetsBeauty's "Standard Contacts" function, any user on the dating app can send you messages.
What Types of Payment Does EliteMeetsBeauty Accept?
The platform accepts all major credit cards as well as:
• Entropay
• Paysafecard
• Neteller
• Entercash
• Ideal
• Google Play
Does the EliteMeetsBeauty Dating App Have an Auto-Renewal Feature?
Yes, the EliteMeetsBeauty dating app does automatically renew your subscription–your membership will be renewed after the initial term ends at the same price and for the same duration as your original package.

However, there is a minor difference between the 6- and 12-month memberships: with these, your subscription will automatically renew every three months until you cancel it on your "My membership" page. The renewal cost of the 6-month plan is the sum of the initial fee and half the original amount. The renewal cost for a 12-month membership is likewise broken up, but it's into four equal amounts at three months each. By signing up, you agree to have your credit card charged automatically and at each renewal.
Can I Change My Location When Using the EliteMeetsBeauty Dating App?
You can! Navigate to your dating profile–at the top, there is a dropdown menu that displays your location, including the city (or region) and country. To update the city displayed on your profile, simply click on the designated field and begin typing the name of the desired city. Once you see the correct city listed among the options, select it.

IMPORTANT: You can choose any location you want, but the operating system will automatically switch to that location if you sign in from another IP address. EliteMeetsBeauty does not have the ability to switch off this function.
How Do I Block Another EliteMeetsBeauty Member?
To block another EliteMeetsBeauty dating app user, follow these simple steps:
• Navigate to the dating profile of the member
• Click on the three dots located next to their username
• Click on the "Block user" button
• Click 'OK' to verify the block
• A pop-up confirming that the user has been blocked should appear

You can also use the chat feature to block a user–go to the conversation you had with them, locate the three dots in the upper-right area of the chat window, and select the option 'Block user.'
How Do I Contact EliteMeetsBeauty Customer Service?
Go to the EliteMeetsBeauty "Contact Us" page, click on the dropdown menu under "Submit a request," select your issue from the list, and then fill out the required fields (name, email, description of issue) before clicking the "Submit" button.