Dating apps are popular and are becoming more widespread every day. So, you've decided to start dating. You've also determined that you'd prefer to use an app rather than waste time "bumping" into people at the supermarket or getting hyped up to go to a bar only to meet a bunch of duds.
Your question is; how do I go about choosing a dating app that is best for me?
Since apps are one of the most common methods to meet new romantic partners, they've become a significant player in modern dating. Years ago, there were only a few apps, but today, you can choose from many different options.
How do you determine the best dating app that suits your intentions and preferences? Here are 10 things to consider when selecting the best app for you.
1. Determine Which Matching Formula You Prefer to Use.
Certain apps use the format made popular by Tinder, allowing you to view potential matches in your surrounding area and swipe to indicate whether or not you're interested.
This method is a convenient and straightforward way to make your return to the dating game. Based on what you put in your profile and other filters, the dating app OkCupid gives recommended matches. But you also want to use an app that uses other technology, like compatibility estimates.
You don't need to default to whichever app is the flavor of the month because there are many other alternatives to Tinder. All you need to do is see which platform features best suit your needs.
2. Determine Your Goals.
No two people are the same, so they use dating apps for various reasons. Some want to meet friends, while others want to hook up. Other people are looking for long-term, meaningful relationships. So make sure you know what you want.
Apps, such as Tinder, have introduced a relationship goals feature to help you make your intentions clear. On the other hand, Hinge uses a dating intentions feature to help pinpoint your search.
Multiple apps also include searching for friendships or other goals for people who aren't ready to dive back into the dating pool yet.
Look for an app that offers options that align with your objectives. When you clearly state your preferences before matching with someone, you help prevent misunderstands.
3. Choose Apps That Align with Your Tastes.
A few dating apps target the general population. Some others have a more specific target audience that offers more niche features that assist you in finding your potential match.
For instance, if you're over a certain age and looking for a partner in the same category, you can choose apps catered to dating seniors. Or you can also use apps to date people catered to specific religious affiliations.
If you're searching for an app encouraging women to make initial contact, you may decide to use Bumble. And if you're part of the LGBTQ+ community, you may wish to consider the app Her.
4. Check Out What's Available in Your Area.
Many dating apps are used by people worldwide, while others, such as Facebook Dating, are limited to certain areas. It doesn't make sense to sign up for an app that has no matches in your region. It's also unwise to access apps that are not available in your country.
Instead, hone in on the pool of possible apps by checking the ones that are the best choice for your location.
5. Decide if You're Willing to Pay for a Subscription.
There are plenty of free dating apps that have premium subscriptions available. While you can utilize their free features, many apps lock the better features behind their paywalls.
If you're willing to pay for a subscription, find out which apps offer the best premium features. You may be willing to pay top dollar for a subscription, but why bother if those paid features don't fit your needs?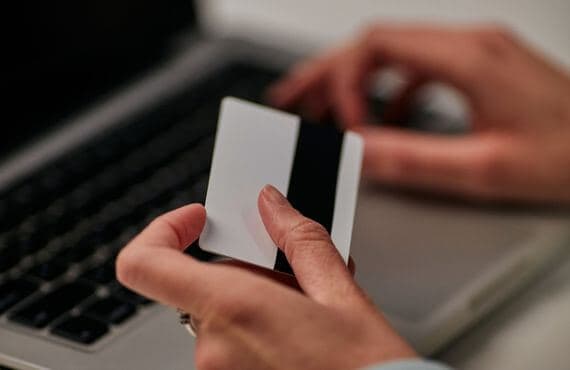 6. Use Recommendations from Family and Friends.
If you have family or friends who use dating apps, it's helpful to get a recommendation. You don't have to use it, but it's great to know if someone has had a good experience with it.
If they have experience with the app, they can tell you all about any negatives that aren't widely known outside of its user base.
For instance, Tinder is widely known to be an appearance-based app. However, a regular user can point out other issues, like the irritating amount of notifications the app forwards or the prompts that regularly ask to verify your email address.
7. Determine Your Deal Breakers.
Can you look at an app and determine what would make you immediately reject it? This may be related to the app's matching formula, data-gathering, or simply their entire premise.
For example, Tinder may be a good resource for a quick hookup, but there are better options if you're looking for a long-term relationship.
Early on in the process, decide what's a dealbreaker for you. For example, are you willing to share your information if the app wants you to sign up using a Facebook or Google account? If not, these apps are out.
If an app has a reputation for being all about appearances, and that's not what you're looking for, you may opt for a different dating app.
8. Check Out the Reviews.
If your family and friends don't use dating apps, or you're considering one they're unfamiliar with, go to the dating app reviews or app store to see how well the app stands up compared to others. Reviews are one of the better methods to determine whether or not the app is right for you.
User reviews can spotlight technical issues and problems, such as too many features locked behind a paywall or negative experiences with others using the app.
If an app gets excellent reviews but you're still not sure it's right for you, you can also sign up for a free trial. Many apps offer the option to test the site first before signing up. This opportunity works great for the user because you want to ensure the app is a good fit before investing.
Free trials benefit the site because the people who have signed up had a good experience. The free trial also limits disgruntled users because they already know what the app is all about and how it operates.
9. Be Sure You're Ready.
The final step to take is whether you're ready to begin using dating apps. Sometimes, people consider dating apps due to a recent breakup but still need healing time from their experience. In this case, searching for a new partner isn't the best idea.

When you're choosing a dating app you don't plan on using, it defeats the point.
However, you can always use it to simply check it out (and to check out other users) before starting chats with possible matches. But only you can decide when you're entirely ready to immerse yourself back into the dating world.
10. Choosing a Dating App That is Best for You
When choosing a dating app to use, you need to consider a few things–and whichever app you choose, understand that you're never locked in. You can always change to an alternative app if your selection is not the right fit.
Choosing a Dating App That is Right For You!
If you've decided that you are ready to find love online and sign up for a dating app, take a look at our recommendations to find a dating app that is perfectly suited to you and what you need.
Find the Perfect Dating App Today!