Our team of experts diligently research and review all of the products and services we recommend. If you buy through our links, we may receive a commission. Learn more here.
Are you looking for love in all the Thai places? Look no further than ThaiCupid – a dating app with more fish in the sea than you can shake a stick at! With over 20 years of matchmaking experience, they are the experts in helping you find your match; with a dating pool of over 3 million eligible bachelors and bachelorettes, they must be doing something right.
ThaiCupid is the leading online dating app for single Thai men and women to meet each other and develop romantic relationships. And if you're not Thai but want to meet single Thai men and women, this also applies to you! If you want to know everything about this niche dating app, read on for our complete review of the ThaiCupid dating app for 2023!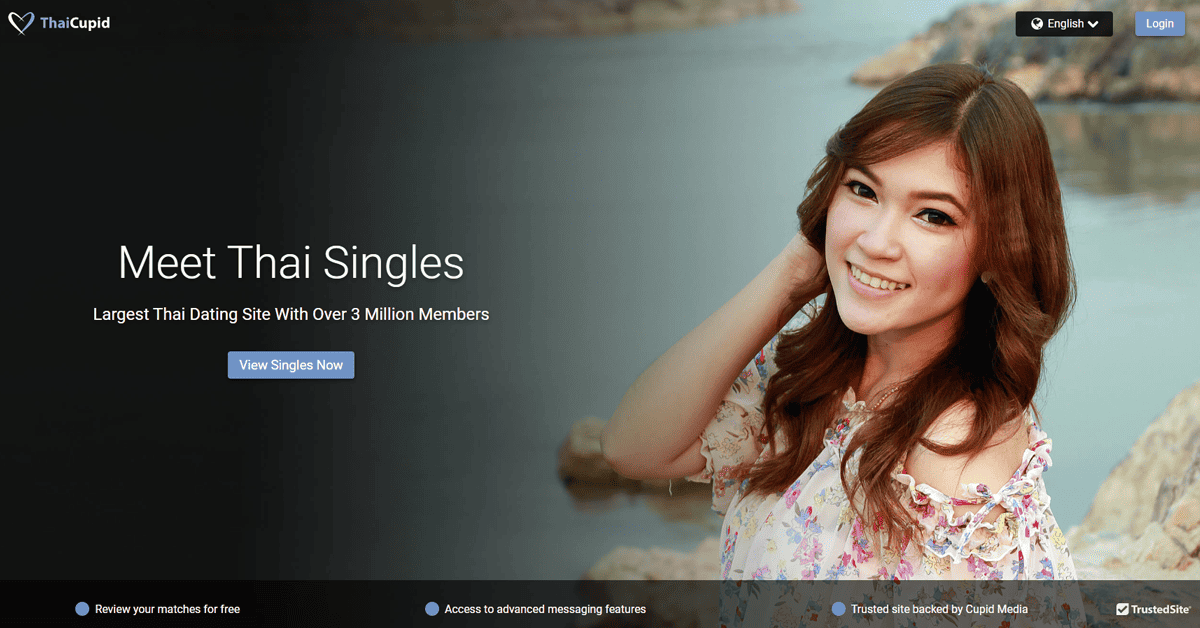 | | |
| --- | --- |
| Sign-Up Time: | 5 to 10 minutes |
| Cost: | $12.92 – $91.98 per month |
| Membership Pool: | 3 million |
---
---
Our ThaiCupid App Rating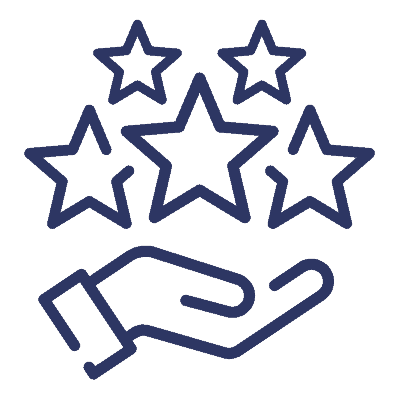 Overall Rating

ThaiCupid is coming in with an overall score of 4.2 out of 5!
We went over six key categories to arrive at an overall rating for ThaiCupid: features, usability, daily matches, cost of membership, and active members. Each of these categories got its own rating, and then we took an average to get to our overall rating for the ThaiCupid dating app.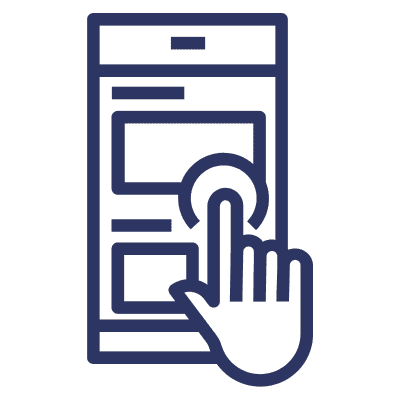 Ease of Use
Signing up for ThaiCupid is a piece of cake! Enter your email or connect through Facebook and abracadabra–you have successfully entered the ThaiCupid dating pool. Don't worry; registering won't take longer than a quick coffee break; just a few steps, and you'll be good to go! You're one step closer to finding love in a digital world! Fill out those fields and let the matching begin. No photo? No party! You might as well be wearing a cloak of invisibility in the online dating world if you skip uploading a profile photo to your account. We love how simple and straightforward Cupid Media's dating platforms are compared to the myriad of other dating apps out there.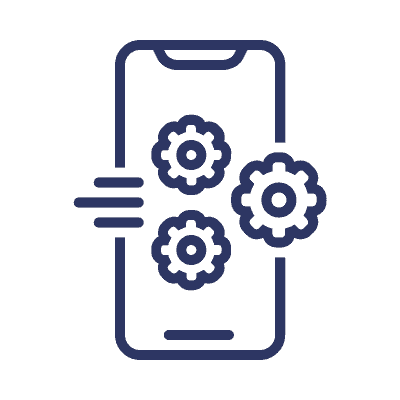 Features

Although Cupid Media owns all 30 sites under the Cupid Network banner, ThaiCupid caters to a very different audience than those dating apps. Like a worldwide matchmaker, ThaiCupid helps singles from all around the world find love. The app incorporates both original features developed for it and features adapted from Cupid Media's other dating applications to maximize the likelihood that each user will meet a compatible partner.
To help singles from all over the world find love, ThaiCupid uses a combination of features made specifically for the app and those found in other Cupid Media products.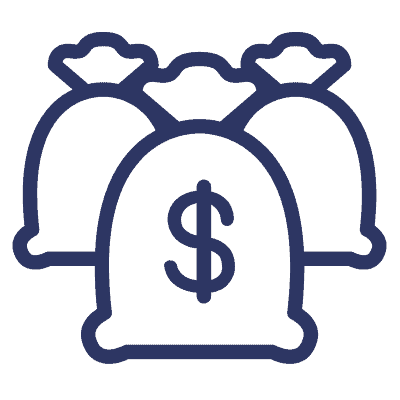 Cost


Utilizing ThaiCupid won't empty your bank account, which is a comfort if you're saving up for an extravagant first date. Options are key, and the platform's monthly subscription plans provide users flexibility in how they engage with it. With so many options, we're sure even the most particular customer will discover a package that suits their dating needs.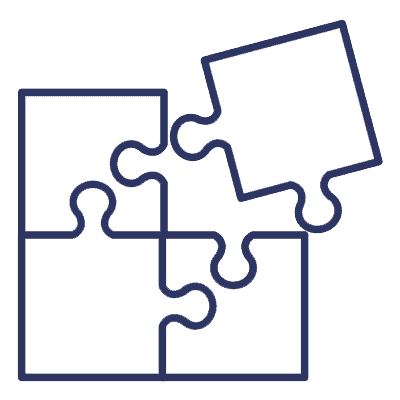 Match Quality

Finding your ideal partner requires the right materials and the correct formula, much like creating a great meal. These components in the dating scene are the matching procedure and the size of the pool of potential partners.
We have no issues with the matching process because it's easy to understand and use, enables a quick search, and takes into account many crucial compatibility factors. We have concerns regarding ThaiCupid's smaller user base since a smaller dating pool might lead to fewer compatible connections.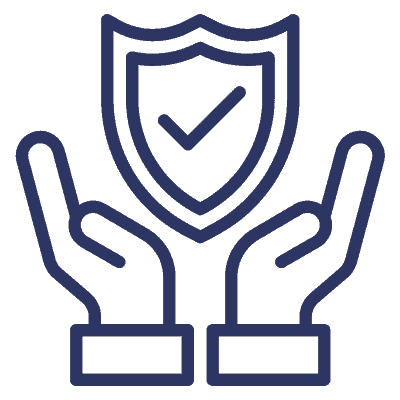 Safety and Security

Every one of Cupid Media's dating apps uses cutting-edge automatic and human moderation to weed out false profiles and filter out the undesirables. Are they successful? No– it's an improbable mission at best.
The company has gotten very successful at detecting and removing false accounts thanks to the aid of some cutting-edge AI models, a close eye on app usage, and a staff of security professionals who are constantly on guard for suspect behavior. ThaiCupid is no different than every other dating app in that it will inevitably have its fair share of fake profiles.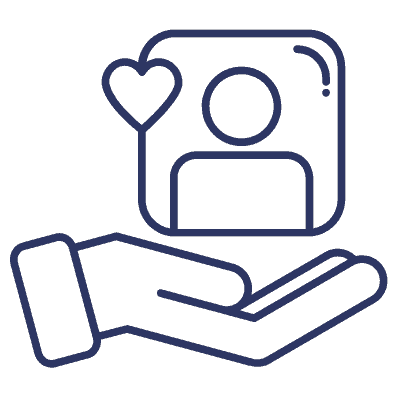 Customer Service


Have you ever tried contacting ThaiCupid's support team? We did, and though it was a little perplexing at first, it ended up being rather helpful. Just navigate to the settings page, where you'll see a chat window that appears as you can speak to a genuine support professional; we fell for this trick as we were looking for the general FAQ. It's not real-time, but after you key in your question or concern, the AI will point you in the direction of relevant content, where you should be able to discover the answer.
Don't worry if you didn't find the answer to your question in the FAQ. Just click on the "contact us" tab to get in touch with ThaiCupid's helpful staff. You should get a reply from someone within a few hours at the latest!
Overview of ThaiCupid
ThaiCupid has been around since 2002 and has really blossomed over the past two decades. ThaiCupid isn't just limited to the US and Thailand anymore – it's now a major player in the international dating scene, with a presence in European countries such as Germany, France, and the UK. That's a lot of people! With over 3 million members worldwide and 600,000 in the US, this dating app is definitely growing. ThaiCupid remains abuzz, with 300,000 active members every week and 3,000 daily logins.
ThaiCupid Fast Facts
Year Founded: 2002
ThaiCupid is great for singles seeking both casual and committed partnerships.
Average User Age: 25-34 years
Gender Ratio: 40% men to 60% women
The average age of members falls between 25-34, and women outnumber men by 20 percent–that can work in the men's favor!
Premium Membership Subscriptions and Prices
All of the Cupid Media dating apps have the same pricing structure and set of features across all membership tiers. On ThaiCupid, three premium membership plans are available to users–Gold, Platinum, and Diamond. The sole difference between the plans (other than price and length) is that the latter provides access to the message translation feature.
| Package | Length | Price Per Month | Total Cost |
| --- | --- | --- | --- |
| Gold | 1 week | $79.48 | $19.87 |
| Gold | 1 month | $39.74 | $39.74 |
| Gold | 3 months | $25.83 | $77.48 |
| Gold | 12 months | $12.92 | $154.99 |
| Platinum | 1 week | $92.00 | $23.00 |
| Platinum | 1 month | $45.99 | $45.99 |
| Platinum | 3 months | $29.99 | $89.98 |
| Platinum | 12 months | $15.00 | $179.99 |
| Diamond | 1 week | $184.00 | $46.00 |
| Diamond | 1 months | $91.98 | $91.98 |
| Diamond | 3 months | $59.99 | $179.97 |
| Diamond | 12 months | $30.00 | $359.98 |
Keep in mind that there is no unique collection of perks for each rank–when you upgrade to a higher plan, you have access to more features and perks. As one advances up the plan level, so do the advantages! When you upgrade to Platinum or Diamond, you continue to enjoy all of the privileges that came with your original Gold Tier membership.
Unlike many other dating apps, ThaiCupid lets its premium subscribers spread out the price of their subscriptions across four equal monthly payments. A significant number of dating apps require money upfront before you can start interacting with other users.
Does the ThaiCupid Dating App Offer Free Trials?
When compared to other online dating apps, ThaiCupid differs in that it doesn't offer a "freemium" term during which new customers get access to all of the premium services. The only perks of being a free member are you get to see who's been checking you out and when other members were last online. ThaiCupid is a dating app with a freemium pricing model, meaning that users can create an account and test out the service without investing any money.
Standard (Free) Features
Create an account
Make and customize a profile
Create search filters
Simple matching
Send other members "likes."
View the profile details and images of other singles
View and respond to messages that paying members have sent to you
Premium Membership Features
CupidTag
Show off your fabulous self with this adorable feature that lets you highlight the most fitting phrases in your profile. You never know; a fellow compatible member might come across your profile simply by sharing a common tag. This Cupid Network feature has always been a fave of ours!
Double the Profile Space
Platinum members also get twice as much space for their profiles, so they can provide a more complete picture of who they are and what they offer.
Automatic Message Translation
Platinum members can find love without worrying about language barriers, thanks to the auto-translation feature. It's like having a personal, professional translator in your pocket! This is an excellent addition for those seeking to broaden their romantic horizons beyond their linguistic confines.
Instant Messenger
Smile for the camera and type away – it's a live chat with text and camera! Looks like standard members need to upgrade to Gold or Platinum to chat it up with other members, while Gold and Platinum members can talk to anyone, no matter their membership level. Lucky them!
VIP Profile Highlighting
Having a Diamond icon on your dating profile is like having a lighthouse in the stormy sea of online dating. Potential admirers will realize that you mean business and that you've elevated yourself to the elite membership level.
Do ThaiCupid Memberships Renew Automatically?
ThaiCupid is like a personal assistant that never forgets to renew your membership before it expires, although you have the ability to break up with auto-renewal whenever you want! The subscription will automatically renew if you don't opt out for the specified time period of your membership plan.
To turn off automatic renewal, go to your profile settings and follow the on-screen prompts.
Should You Join ThaiCupid?
Feeling like a lost soul in the dating world? Let ThaiCupid be the light at the end of your tunnel and help you find your perfect match! Why settle for just a few advantages when you can have an abundance of perks by signing up for ThaiCupid? Let's go into all the reasons why you should take the plunge.
Reasons to Join
Why bother sifting through all that data yourself when we've already done the heavy lifting for you in our ThaiCupid review? Take a load off, unwind, and determine if this is the dating app that whets your appetite! The reasons to join are aplenty, and we have listed them below.
Easy and Fast Signup
With dating apps from Cupid Media, you can start meeting people immediately without worrying about crafting the ideal profile first. It will only take a few minutes, but if you're feeling ambitious, you can devote a few more minutes to creating a page for your profile that stands out among the crowd!
Mobile Apps for Both iOs and Android
Take the ThaiCupid app with you wherever you go by snagging its fancy mobile app from either the Google Play Store or the App Store, and the software also features in-app purchasing!
Extensive Search Filters
Ethnicity, level of education, sexual orientation, and even cultural beliefs are just a few of the many categories available in the advanced search filters. These enhance members' ability to take an active role in the process of partnering up!
Simple to Use
Why complicate things? ThaiCupid keeps it simple and sweet. Finding love has never been easier! With just a few clicks, you can tweak your search preferences and be matched with your ideal partner faster than you can say "romance." And how about the front end? ThaiCupid's user interface makes it simple to use all of its functions no matter your device!
Reasons Not to Join
If you're having doubts about signing up for the ThaiCupid dating app, here are a few reasons why you might want to look at other options.
Fake Dating Profiles
Unfortunately, some fake profiles are able to get through the verification process and become active on the network. Scammers and catfishers have been known to use ThaiCupid in the past.
No Free Messaging for Basic Users
It feels that the ThaiCupid dating app is being stingy—you have to pay to message other users! It costs money to start a new conversation; however, freemium users can respond to premium users without charge. We're not in any way singling out Cupid Media– the majority of dating apps charge for features that ought to be included as standard equipment.
Soliciting Bots
Apparently, bots are running amok on ThaiCupid, trying to get free users to upgrade to premium paid accounts, which could be a new marketing strategy that will become commonplace on other dating apps due to the rise of AI.
Translation Tools Could Be Improved
Some users have complained that the translation from Thai to English and vice versa are inaccurate, which can make communicating with other users difficult and lead to misunderstandings. That's not great on a dating app meant to connect people!
The Sign-up Process
To find out exactly how long the whole process takes, we created a free account and upgraded to a premium membership. The ThaiCupid signup process, we're happy to inform you, will take you no more than 10–15 minutes at most.
To help you decide whether you want to use the dating app for free or become a paying member, we'll take you step-by-step through the entire procedure. Here are the basic steps you need to do to get your new dating profile up and running!
FYI: We signed up using the iOs mobile app, but the steps are the same no matter how you choose to create an account!
Step 1: Visit ThaiCupid's Website
The first thing you should do is head to ThaiCupid.com. To start your signup process, click the "View Singles Now" button.
Step 2: Enter Your Basic Details
Enter your personal details, such as your gender, username, and age, next; then enter an email address and create a password. Accept the Privacy Statement and Terms of Service and then hit the blue "View Singles Now" button to move on.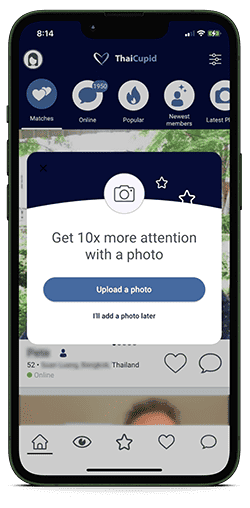 Step 3: Upload a Profile Photo
A profile picture is required in order to activate your free tryout account, which you can "skip." But you should never skip this step–photo-free profiles give off a sketchy vibe. When you upload a photo to your profile, singles are far more likely to connect with you!
Select "Photo" from the dropdown that displays when you click the silhouette of a person. When you upload a primary profile image, it will take the place of the placeholder symbol. If you miss the initial window for adding images to your profile, you can add up to five more at any time.
Step 4: Build Your Dating Profile
If you want to attract the interest of other singles on ThaiCupid, you'll need to do more than just fill out the required fields and upload a photo!
It's in your best interest to include as much detail as you can in your new profile. New users can provide a more in-depth description of themselves beyond the mandatory fields, including information about their appearances, lifestyle, interests, and cultural background. In the final section, you'll find a space to describe yourself and your ideal mate in a sentence or two.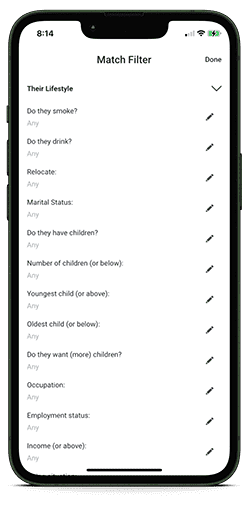 Step 5: Specify Match Criteria
Now the fun part–tell ThaiCupid what you are searching for in a match!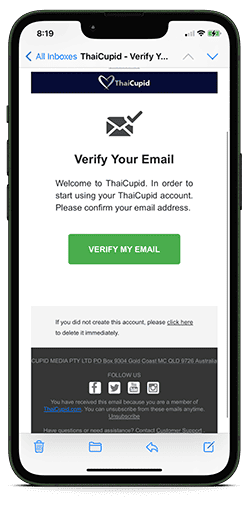 Step 6: Verify Your Email
Check your email and click on the link in order to start using your new account.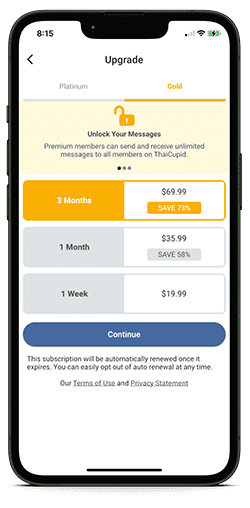 Step 7: Upgrade to a Premium Membership (Optional)
The free version of ThaiCupid has limited functionality, so you may want to consider subscribing to a premium membership plan. To change your membership level, click the "Upgrade Membership" icon at the bottom of the screen.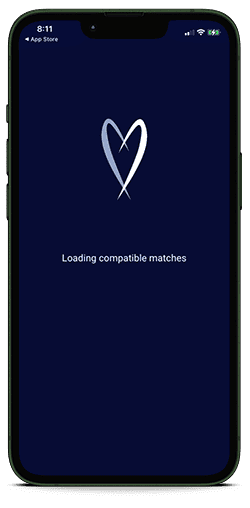 Step 8: Start Your Search!
And that's it! You can begin browsing ThaiCupid and looking for a special connection.
Alternatives to ThaiCupid
Not everyone can handle the fiery flavors of ThaiCupid. Don't worry; with an abundance of other top dating apps at your fingertips, finding someone who shares what you love should be a breeze. Take a gander at the lineup below and see if anything tickles your taste buds!
Dating App
Key Facts
Review
eHarmony

Active Members: 16+ million
Gender Ratio: 48% men to 52% women
Best For: All singles who want a serious relationship
Pricing: Begins at $35.90/month

eharmony Review
Elite Singles

Active Members: 2+ million
Gender Ratio: 44% men to 56% women
Best For: Finding highly educated and successful singles
Pricing: Begins at $31.95/month

Elite Singles Review
SilverSingles

Active Members: 800,000
Gender Ratio: 53% men to 47% women
Best For: People over 50 looking for relationships
Pricing: Begins at $24.95/month

SilverSingles Review
Zoosk

Active Members: 40+ million
Gender Ratio: 47% men to 53% women
Best For: All singles – Flirting, finding love, and getting dates
Pricing: Begins at $10.00/month

Zoosk Review
Bumble

Active Members: 11+ million
Gender Ratio: 57% men to 43% women
Best For: All singles seeking relationships, casual dating, or friendships
Pricing: Begins at $16.99/month

Bumble Review
Frequently Asked Questions
In case our review of ThaiCupid left any questions unanswered, our FAQ section should be able to fill them in! Read a handful of the most frequently asked questions we receive about ThaiCupid below.
Is ThaiCupid a Legit Dating App?
Yes! On ThaiCupid's Success Stories page, in which happy couples recount their stories of love and fulfillment, romance is in the air. Keep in mind, though, that a paid membership will get you access to additional tools that will improve your search and overall online dating experience.
Can You Join ThaiCupid if You Aren't Thai?
Of course, you can! All members of any race or ethnicity are welcome on ThaiCupid and every other dating app run by Cupid Media.
What Age Is the Average ThaiCupid
Member?
Users of ThaiCupid tend to be between the ages of 25 and 35; ThaiCupid requires its users to be at least 18 years old.
Is ThaiCupid an Agency for Mail-order Brides?
No! ThaiCupid is not like some other international dating applications that are actually fronts for mail-order bride businesses–ThaiCupid is a legitimate and above-the-board dating app.
Which Forms of Payment are Accepted?
ThaiCupid accepts the following payment options: debit and credit cards, PayPal, personal checks, bank transfers, and vouchers, as well as additional payment options that are country-specific.
How Does ThaiCupid Keep My Payment Info Safe?
ThaiCupid takes every measure possible to keep your payment card information secure–they don't divulge or sell your private information to anybody who is not authorized to obtain it, as their Privacy Policy states, and SSL encryption protects every transaction.
What Differs Between the Membership Levels?
The quantity of features varies depending on the membership grade. Only seven features are available in the Gold Tier, compared to 12 in the Platinum Tier and 16 in the Diamond Tier. The more membership tiers you reach, the more features are available to you. When it comes to the length of time you can use them, and all levels offer the same range of memberships: 1-week, 1-month, 3-month, and 12-month plans.
How Do I Turn Off Auto-renewal?
You can turn off auto-renewal whenever you want by going to your dating profile page and selecting "Billing" from the "Settings" menu. Click "Save" after selecting "No" beside "Auto-renew my membership?" When prompted to confirm your selection, select "Switch off auto rebilling." You can always go back and switch it back to "Yes" if you change your mind during the current membership period.
How Do I Cancel My Membership?
Turning off the auto-renewal function (see previous question for how to do this) of your subscription will end your membership. You can cancel your membership at any point and use the remaining time of your subscription up until the expiration date.
Can I Block Someone from Contacting Me?
You can stop another member from contacting you in a number of ways. With the user's message open, select the option to "Block User" from the menu; find the "Block User" link on a user's profile; go to the "More" option in IM and select "Block User."

After you have permanently blocked a member, they will not be able to get in touch with you in any way. Select "Block List" under the "Activity" option on your account's homepage to access a list of members you have blocked.