Our team of experts diligently research and review all of the products and services we recommend. If you buy through our links, we may receive a commission. Learn more here.
InternationalCupid is a dating app for those looking to connect with someone from outside their own country. Everybody—of all nationalities—can use InternationalCupid to search for love and relationships. One of the world's most reputable international dating apps, InternationalCupid, has scores of success stories posted on the website.
It boasts hundreds of stunning women from Eastern Europe, Russia, Asia, South America, and Africa as members, allowing you to discover your ideal partner no matter where you happen to be in the globe. Thanks to the built-in tools and features, you can talk to folks from all over the world and arrange to meet up when the time is right. Its founders hope that users will not just see it as a dating app but also as a place to meet new people, make new friends, and have a good time.
So does it live up to its claims? We aim to find out in our complete review of the InternationalCupid Dating App!
| | |
| --- | --- |
| Sign-Up Time: | less than 5 minutes |
| Cost: | $13.75 – $89.98 per month |
| Membership Pool: | 10,000 |
---
---
Our InternationalCupid Dating App Rating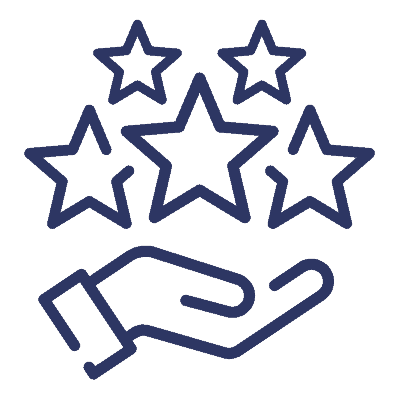 Overall Rating

InternationalCupid is coming in with an overall score of 4.0 out of 5!
Here is how we rated InternationalCupid overall. We have six key components that we examined, each category receives an individual score, and we take the average to reach our overall rating. The InternationalCupid dating app comes in with a rating of 4.0/5!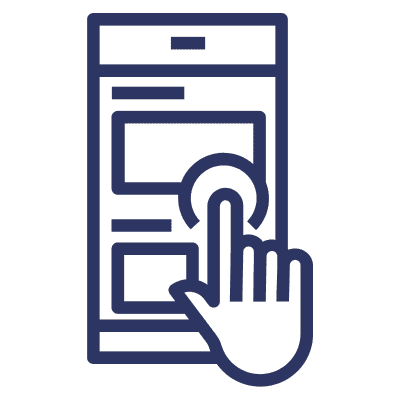 Ease of Use

Joining InternationalCupid is a snap, and it doesn't cost anything to become a member. A valid email account, a few minutes, and an attractive profile picture are all that is required. There's a brief personality quiz, but don't worry; it's loads of fun! As far as navigating the app once you've created a profile, it's one of the more simple dating apps we've encountered!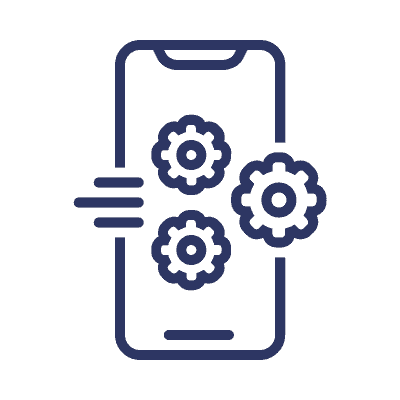 Features

While the larger Cupid Media company owns InternationalCupid, it takes a very different approach to online dating than any other site in the network. They need to, given that their ultimate aim is to pair up people from different parts of the world. This is why the platform offers both standard Cupid Media features and ones exclusive to InternationalCupid!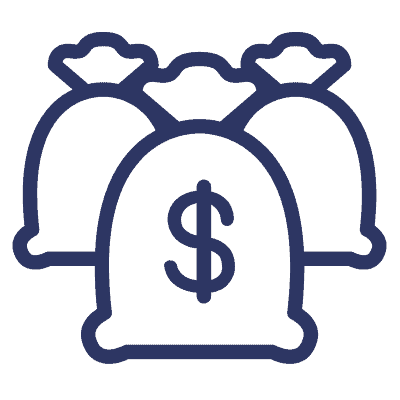 Cost


The cost of InternationalCupid is comparable to that of other dating apps. We like that the platform provides a variety of plans and that we can choose between weekly and monthly durations. We appreciate that there are a lot of choices so that everyone can find something that works for them.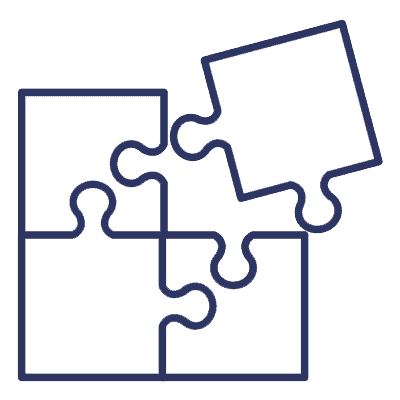 Match Quality


With so many users, InternationalCupid's profile quality runs the gamut. We've seen users with super hot profiles and some who don't appear to put much effort into their photos and profiles. Even so, we discovered that the vast majority of InternationalCupid members had interesting and detailed profiles, complete with attractive photos. In addition, the platform tries to emphasize the strongest of these profiles, giving the impression of even greater quality matches.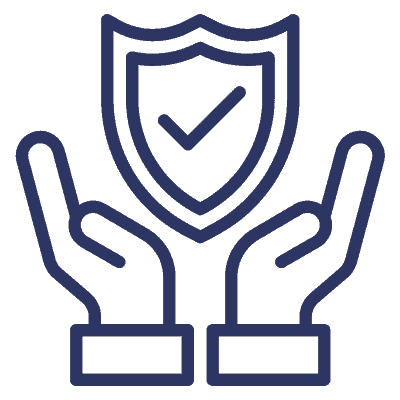 Safety and Security


Like many other dating apps, InternationalCupid cannot ensure the complete security of its users. Users can contact InternationalCupid through a toll-free hotline or the app's straightforward "report user" option if they see suspicious behavior. Still, they should be wary of scammers and phony accounts.
InternationalCupid respects the privacy of its users and complies with all applicable laws and regulations. All of your personal information is kept private except for that which you willingly make public. To further safeguard the safety of its members, InternationalCupid asks its US users to fill out the International Marriage Broker Regulation Act (IMBRA) form.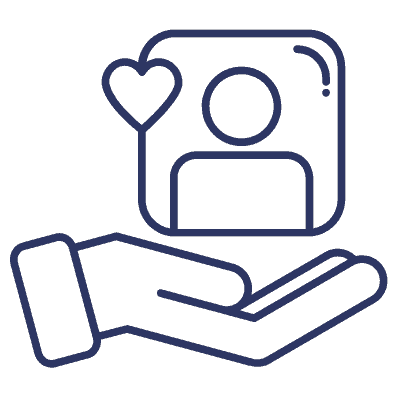 Customer Service


From 9 a.m. to 4 p.m., Monday through Friday, InternationalCupid's customer service staff can take your call (Australian Eastern Standard Time). If you have an issue outside of those times, you can contact customer service by clicking the link at the bottom of the page or using the app's main menu. When you click the "Customer Support" tab, a box like a live chat window will pop up.
This is merely a search bar, so don't think you'll be live chatting with customer support! As soon as you start typing, the website will begin searching for blog entries, FAQ articles, legal documents, and any other information that might solve your problem. The system's ability to respond to most of our questions was a pleasant surprise.
Overview of InternationalCupid
InternationalCupid, launched in 2004, is one of more than 30 specialist dating sites run by the renowned Cupid Media network. They bring the whole world to your doorstep with their mission to unite singles all across the globe.
InternationalCupid Fast Facts
Year Founded: 2004
The origin of InternationalCupid may be traced back to the passionate romance between a globetrotting Australian and a South Korean university student.
Average User Age: 25-40 years
Gender Ratio: 44% men to 56% women
The dating app claims to be dedicated to assisting you in locating your ideal companion regardless of their physical location. Thousands of attractive individuals from Eastern Europe, Russia, Asia, South America, and Africa are among their members looking for serious, committed relationships.
Premium Membership Subscriptions and Prices
Members of InternationalCupid can choose from three different membership plans to suit their needs best. Although free members have access to certain capabilities, paying members get access to many more sophisticated features that are well worth the price. The three tiers are Gold, Platinum, and Diamond: besides the costs and durations, the only difference in the plans is that Gold members do not have access to the message translation feature–it's only available to Platinum and Diamond members.
| Package | Length | Price Per Month | Total Cost |
| --- | --- | --- | --- |
| Gold | 12 months | $13.75 | $165 |
| Gold | 3 months | $27.67 | $83.00 |
| Gold | 1 month | $41.50 | $41.50 |
| Gold | 1 week | $81.48 | $20.37 |
| Platinum | 12 months | $17.50 | $210.00 |
| Platinum | 3 months | $33.33 | $100.00 |
| Platinum | 1 month | $50.00 | $50.00 |
| Platinum | 1 week | $100.00 | $25.00 |
| Diamond | 12 months | $31.67 | $379.98 |
| Diamond | 3 months | $59.99 | $179.97 |
| Diamond | 1 month | $89.98 | $89.98 |
| Diamond | 1 week | $200.00 | $50.00 |
InternationalCupid is one of the only dating apps that will allow premium members to pay off the total membership price in up to four monthly installments. Most dating apps and sites require the entire payment upfront!
InternationalCupid Membership and Premium Features
InternationalCupid doesn't offer a traditional free trial, which lets new users access full premium membership benefits for a short period of time. For free users, the only perk is seeing a list of people who have viewed your profile and when they did so. The last active time for each user is also shown to free members. InternationalCupid and most other dating apps allow new users to create a profile for free and use a limited number of features.
Standard Features
Create an account
Upload a profile photo
See who viewed their profile
Timestamp of when their profile was viewed
See when users were last active on the dating app
Premium Membership Features
Cupid Tags
This is a typical Cupid Media offering, and we couldn't be happier about it! You can add tags to your profile that serve as a shorthand for who you are. These descriptors will be used to index your profile in other people's search engines. You might be among the hundreds of people who appear in a search for "profiles" in general. But if they choose a search word corresponding to your Cupid Tag, you'll pop up at the top of their results.
Exotic Beauties Gallery
InternationalCupid is the only dating app with this specific feature. It's all too simple to adopt a Eurocentric worldview whenever it comes to what constitutes attractiveness. To fight this, InternationalCupid features profiles of single men and women who are interested in meeting exotic and beautiful women from all over the globe. This is where you can meet other singles, broaden your cultural horizons, and refine your sense of what makes an excellent romantic companion.
Message Translator
You can keep in touch with potential partners from around the world by using this Platinum member feature, which translates your messages automatically between English and other languages.
Compatibility Guide
The compatibility guide, another staple of Cupid Media, is a simple scale of compatibility displayed on each user's profile. This assessment relies on your responses to a brief personality quiz designed to learn more about you during the signup process. Compatibility is represented by a percentage, with a higher score indicating a more compatible match.
Do InternationalCupid Memberships Renew Automatically?
When an InternationalCupid premium membership has expired, it will be automatically renewed, and automatic renewal can be turned off in your account settings. Canceling your subscription at any time will result in a full refund, provided that you have not used any premium services. If you choose to cancel your membership somewhere through its duration, you will have access to all premium services until the end of your current subscription cycle.
Should You Join InternationalCupid?
You should always consider the benefits and drawbacks of a dating app before signing up for a platform and upgrading to a premium membership. Here, we've listed some reasons to join InternationalCupid and some potential drawbacks.
Reasons to Join
Our review of InternationalCupid includes all the data we gathered throughout our evaluation, and we'll go over the pros and cons of the service so you can make an educated choice when deciding to join. You should consider signing up for the dating app for the following reasons.
Easy Signup Process
A profile can be created quickly by any user, and there is no expense associated with doing so. Just remember that although this is a reason to join, you need to consider that you won't be able to accomplish much in the way of communication.
Good Customer Service
The customer service department at InternationalCupid is quite good at responding to queries and concerns, and they also provide a toll-free hotline, which we love! Any dating app that allows members to speak with a real-life person gets a big thumbs-up from us.
Various Language Support
The fact that the InternationalCupid dating app can be accessed in many different languages means that the broadest possible audience can use it.
Message Translation
Communications written in a language other than the one you speak are instantaneously translated into your native tongue so that you can understand them. This allows you to communicate with individuals who come from a variety of cultural and ethnic backgrounds.
Reasons Not to Join
There are many reasons for joining the InternationalCupid dating app, but there are also some drawbacks that we've outlined below in case you're still on the fence about giving it a try.
No Free Messaging
The fact that it costs money to start a conversation with another user is one of the dating app's most significant downsides. Although the premium version does allow you to respond to members' messages at no cost, sending messages itself is not. For this, you'll need to upgrade to a Gold or Platinum Membership.
No iOS Mobile App
The mobile application will only work with the Android version of the operating system—there is no mobile app for iOs users.
Fake Profiles
Several InternationalCupid users have reported that male accounts on the site utilize stolen images of women to scam other users into sending them money.
Smaller Dating Pools
User pools for those looking to date locally are much smaller than on domestic dating apps–but it is a specialty app for international dating, so we don't hold this against them. Still, it should be taken into consideration before signing up!
The InternationalCupid Dating App's Sign-up Process
InternationalCupid has a simple and fast signup procedure–it took us less than five minutes. A simple form requiring your email address, first name, a password of your choosing, gender, and age is all that is needed, and there is no need to verify your email address.
We signed up via browser, as there is no iOS mobile app currently available–but if you are using an Android device, you can download the dating app and sign up there.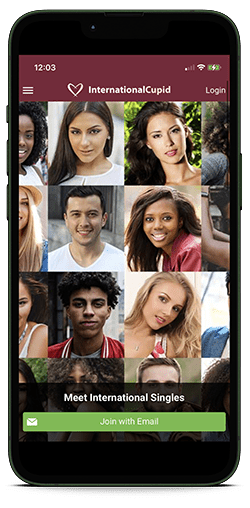 Step 2: Enter Basic Info
Now you'll tell InternationalCupid your age, gender, and location, enter your email address, and create a unique password. Then click the green "View Singles Now" button.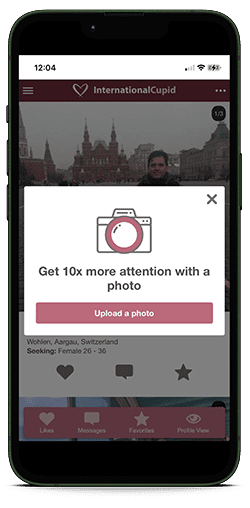 Step 3: Upload a Profile Photo
Uploading a profile picture and filling up your personal information is optional, but we always recommend completing these steps if you're serious about finding a match! And if you don't, a profile completion question will appear every time you open the dating app or search the platform, which is irritating.
Step 4: Start Searching for Singles!
With four easy steps, you are all set up and can start browsing singles from all over the world!
Alternatives to the InternationalCupid Dating App
It's OK if you decide InternationalCupid isn't the appropriate dating app for you. There are a wealth of dating apps that allow you to connect with like-minded people that share your interests. Take a gander at the ones listed below to see if there are any up your alley!
Dating App
Key Facts
Review
Eharmony

Active Members: 16+ million
Gender Ratio: 48% men and 52% women
Best For: All singles who want a serious relationship
Pricing: Begins at $35.90/month

eharmony Review
Elite Singles

Active Members: 2+ million
Gender Ratio: 44% men to 56% women
Best For: Highly educated and successful singles
Pricing: Begins at $31.95/month

Elite Singles Review
Zoosk

Active Members: 40 million
Gender Ratio: 47% men and 53% women
Best For: All singles – Flirting, finding love, and getting dates
Pricing: Begins at $10.00/month

Zoosk Review
Bumble

Active Members: 11+ million
Gender Ratio: 57% men and 43% women
Best For: All singles seeking relationships, casual dating, or friendships
Membership Price: Begins at $16.99/month

Bumble Review
Frequently Asked Questions About InternationalCupid
Our dating app reviews are intended to be as informative as possible for our readers. We've compiled this list of Frequently Asked Questions (FAQs) in hopes that it will answer any additional concerns you may have after reading our InternationalCupid review.
Is the InternationalCupid Dating App Legit?
Absolutely! Cupid Media Ltd. is the parent company, and InternationalCupid is one of its subsidiaries.
Is InternationalCupid a Free Dating App?
Although InternationalCupid's basic edition is free to use, an upgraded membership grants access to additional services, such as sending and receiving messages, which is a vital feature if you want to meet someone special!
What if I Don't Speak a Match's Language?
The language barrier disappears when you join InternationalCupid as a Platinum Member. Your communications to a potential partner will be instantly translated into their native tongue and vice versa.
Are LGBTQ+ People Accepted on InternationalCupid?
Yes. The LGBTQ+ community is welcome on InternationalCupid.
Is InternationalCupid Safe?
InternationalCupid, like many dating apps, cannot provide customers with a hundred percent guarantee of safety. People should be careful of scammers and fake profiles, and they can be reported to InternationalCupid through their toll-free hotline or using the app's simple "report user" button.
What Is InternationalCupid's Matchmaking System?
Users of InternationalCupid are shown potential matches based on the information they've provided in their profiles.
Can I Get a Refund?
There is no way to get a refund from InternationalCupid unless you haven't utilized any of the premium services. You can notify InternationalCupid about your negative membership experience by contacting customer support, as they welcome feedback, good and bad.
Is InternationalCupid a Secure Dating App?
When it comes to user privacy, InternationalCupid follows all local laws and regulations. Apart from the information you voluntarily made public, all personal details are stored securely. InternationalCupid requires its US customers to complete the International Marriage Broker Regulation Act (IMBRA) form to further ensure its members' safety.
What Is the International Marriage Broker Act (IMBRA)?
To prevent abuse of fiancé(e) and marriage-based green card applicants, especially women and children, the International Marriage Broker Regulation Act (IMBRA) was established. The International Marriage Broker Regulation Act of 2005 was passed to address domestic abuse and violence against noncitizens (beneficiaries) who are married to or engaged to US citizens (petitioners) and have filed immigration petitions for them to enter the country, such as those who met through an international marriage broker (IMB).
How Do I Cancel My InternationalCupid Membership?
Users can do this under the billing section of their account. Up until the next billing cycle, they'll have access to all of the benefits of their premium membership.