Our team of experts diligently research and review all of the products and services we recommend. If you buy through our links, we may receive a commission. Learn more here.
Single parents are busy folks. While ensuring their kids' needs are met, they might also be working a job, trying to dedicate time to their friends and family, and keeping up with things around the house. When can they find the time to meet someone new or get an opportunity to go out on dates?
May we introduce Stir, a dating app introduced in 2022 and designed for single parents. However, it can be used by anyone, including people without kids interested in meeting and connecting with single parents. Our Stir dating app review will review the entire sign-up process, the various membership options, and the features you get when you become a premium subscriber.
Let's get things rolling with our Stir dating app review by going over some fast facts and key information, which covers the basics of the platform. Remember, there are a few things we still have yet to learn about Stir, with it being such a new item in the online dating market.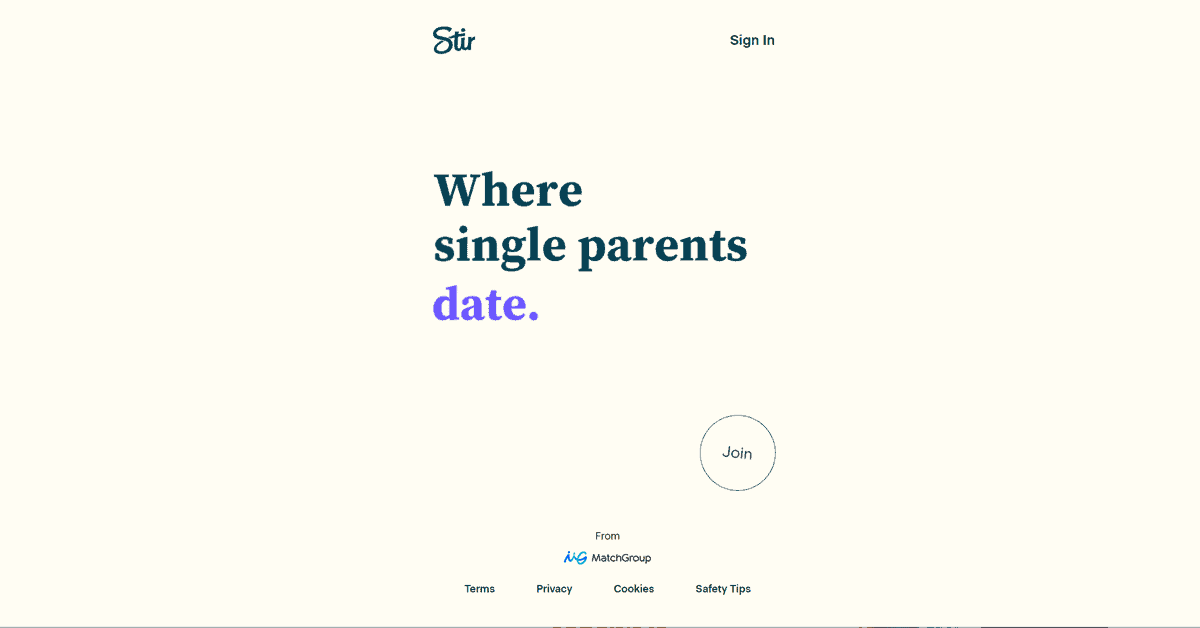 | | |
| --- | --- |
| Sign-Up Time: | 10-15 minutes |
| Cost: | $11.99 – 29.99 per month |
| Membership Pool: | N/A |
---
---
Our Stir Dating App Rating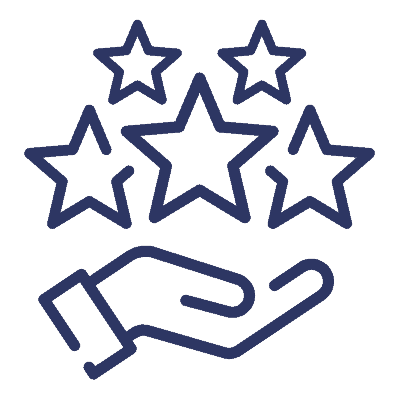 Overall Rating

Stir is coming in with an overall score of 4.0 out of 5!
Part of doing an honest Stir review was running the website and mobile app through our thorough, unbiased rating system, where we analyzed the app along seven criteria. After our appraisal, we received an overall rating of 4.0 out of 5 stars for the Stir dating app.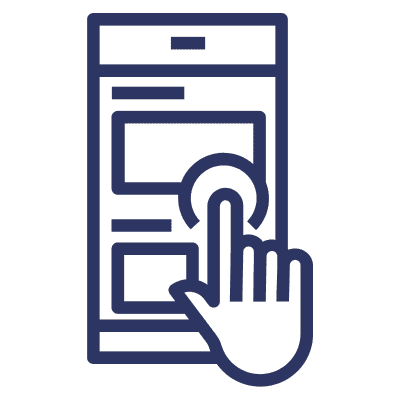 Ease of Use

This is one of the better aspects of Stir. The menus and overall navigation are streamlined, offering an intuitive experience. We found that Stir was easy to get around and figure out. We were able to make quick connections with single parents and find ways to make our profile more visible for increased attention, doing so without having to jump through a lot of hoops.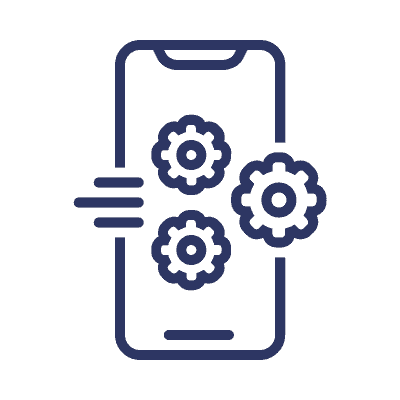 Features

Several valuable features make Stir an excellent dating app for meeting single parents. The best one is the no-limits messaging because you can send as many messages as possible to your matches daily. But there are also settings to be seen only by the profiles you like, to see that your messages were received and read, and to see who liked your profile.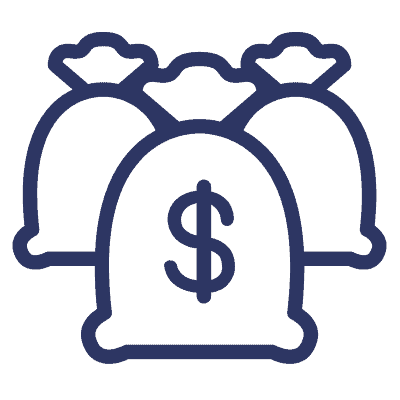 Cost


In our Stir review, we found the service offers middle-of-the-road pricing on membership plans, but the cost can be lower for members on a budget. Stir lets its members pay for subscriptions using installment plans which spread the cost out over four payments. We don't see this often with other dating apps, so we appreciate seeing it, especially for members who might struggle to pay things off in one lump sum.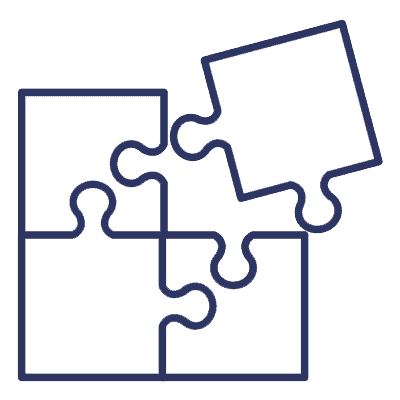 Match Quality

We were happy with the match results we found at Stir, but one of the more confusing functions of the app was readjusting our search terms. Just a heads up, you can tweak your searches by going into your profile settings and editing the filters for gender, age, and location under "edit my profile." Initially, it was a bit confusing (we originally thought you couldn't adjust your search terms at all), but once we figured it out, we found that Stir produced good match results based on search term switches.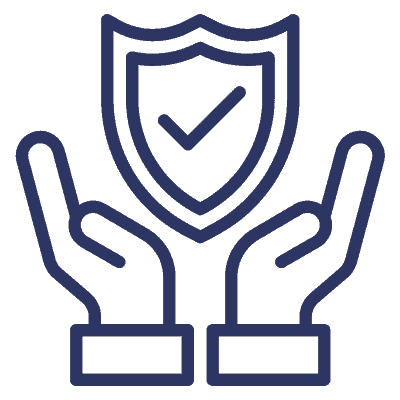 Safety and Security


There's an entire section at Stir devoted to its members' safety and security. Members can claim free background checks on members they meet using Stir. There are also options to block or report profiles. And Sitr provides a comprehensive list of safety tips to help its members stay safe while using Stir.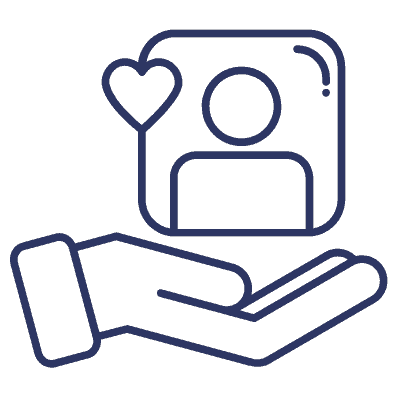 Customer Service


Stir offers an FAQ page on the app for those who want to solve their problems. These pages come with common scenarios that members run up against, along with ways to work out and resolve these issues. But there's also a generic contact form in the "Contact Us" section where members can provide their email address and phone number along with their message for the service team and receive support via message or a phone call. It's decent customer service compared to other dating apps, with only a list of FAQs and nothing more.
Overview of Stir
Because Stir was only released in 2022, there's not a lot of information on the site or mobile app regarding how many members are using the service each week or the ratio of male to female users.
Stir Fast Facts
Year Founded: 2022
Matchmaking Process: Advanced search terms, including gender, age, and location
Average User Age: 18-40 years
Gender Ratio: N/A
One thing we know for sure after a year of Stir being available to single parents is that users are typically between 18 and 40 years old. The focus of this app is much more on younger single parents than it is on single parents who are retirement age or over 50 years old.
Stir Prices and Premium Memberships
Stir offers its members three plans which vary in terms of how long members can use them but have the same premium features. The cost per month rate drops on the more extended memberships. You're ultimately paying more, but over time, you have the potential to save a lot of money over time.
Premium
1 Month
$29.99
---
Price Per Month: $29.99
Total Membership Cost: $29.99
---
Premium
3 Months
$19.99
---
Price Per Month: $19.99
Total Membership Cost: $59.97
---
Premium
6 Months
$11.99
---
Price Per Month: $11.99
Total Membership Cost: $71.94
---
Stir also allows its members to spread their bills out over four installments. Yes, that's right; you don't have to pay your entire membership off beforehand. You can pay over several weeks. But it'll include these terms and conditions:
Pay the first installment today and the remaining three payments every two weeks.
Your Stir membership still auto-renews.
There are no credit checks or interest fees applied.
Stir Free Trial and Special Features
Yes, all new members begin their experience as free members of Stir with the option to upgrade by clicking the "Subscribe" button. We like the free membership because it helps you get established on Stir by allowing you to create a unique profile, upload photos, and appear in the app's search so other singles can meet you.
However, the free membership only lets you enjoy a few of the premium features for free, so we encourage you to sign up for a paid membership if you think Stir suits you. Check out the features that come with the free membership:
Free Features
Register an account
Create a profile
Upload photos
Enter search terms
View other members' profiles
"Like" or "Skip" profiles
The Stir free membership lets you get your information onto their platform and essentially lets you "window shop" for single parents currently using the service. If you're not ready to commit but want to test out Stir for free, click the link below to sign up for a free membership.
Premium Membership Features
Let's take a minute to talk about the Stir premium features in more detail. You get a lot of value from your Stir membership based on what you pay for a one-, three-, or six-month subscription plan.
See Who Likes Your Profile
This feature is good for finding conversation opportunities with Stir members interested in connecting. Knowing who liked your profile lets you connect quickly with singles, where a quality relationship could be a real possibility.
Unlimited Messaging
Once you become a premium member of Stir, you can message whomever you want on the app, and you don't have to wait for a mutual match to get things rolling. You can message other Stir members, and there's no limit on how many messages you can send daily.
Read Notification Receipts
This is a fancy way of saying you'll know when other members have received and read your messages. It's an excellent way to find out if other singles are legitimately interested in responding to and engaging in the conversation thread you're starting.
Control Who Sees You
Stir provides its members with privacy settings where they can only be visible to members they like. It's a valuable feature to avoid receiving unwanted, unsolicited messages from members you don't want to connect with.
One Free Profile Boost Per Month
While profile boosts are mostly an extra expense outside your membership plan, your Stir subscription comes with one free monthly profile boost. It lets you become more visible to the rest of the Stir pack, so you can meet new matches that you might not have been visible to before.
Get a Weekly Allotment of Free Super Likes
Super Likes on Stir can show other singles that you're highly interested in dating them or beginning a relationship. It shows that member that they are your top favorite. With a premium membership, you get several free Super Likes each week, courtesy of Stir.
We recommend using Stir as a premium member because you gain access to worthwhile features that help you forge real, authentic connections with other members. Being a free member has perks, but you cannot send messages to the people you meet on Stir, so we suggest you upgrade your free trial to a premium subscription.
Stir Boosts
| Boost Packages | Cost per Boost | Total Cost |
| --- | --- | --- |
| 1-Boost Pack | $3.00 | $3.00 |
| 5-Boost Pack | $2.00 | $10.00 |
| 10-Boost Pack | $1.50 | $15.00 |
The Stir Boosts can be purchased in packs of one, five, and ten. These are like profile spotlights on other dating apps that elevate your profile in the searches. You'll not only appear higher over other members, but you'll also appear more frequently in the search results.
Do Stir Memberships Renew Automatically?
All three Stir memberships will automatically renew when they come to their end date. This includes memberships that are being paid for using installment plans. Your plan will automatically re-up once it ends, ensuring customers can enjoy their service without interruption (and without having to manually reenter and purchase a new membership plan).
If you want to shut off the auto-renewal feature, you can enter your account settings and adjust your billing preferences. This way, you can avoid being automatically billed for a new membership. Once auto-renewal is turned off, you can use the remaining time left on your plan, but once it ends, you return to being a free member of Stir.
Should You Join Stir?
How do you know that Stir is worthwhile for finding love? If you're uncertain about this single-parent dating app, you should look at the top reasons to join and not to join. The last thing we want is for you to waste a lot of time trying to decide. Discover if Stir is the right choice for you!
Reasons to Join
Check out our top reasons to become a member of the Stir dating app. You'll eventually see we've found more reasons to join the app than looking elsewhere.
You're a Single Parent
The top reason to join Stir is if you're a single parent looking for love, romance, or dates. It's also good for singles who might not be single parents but like the idea of dating singles with kids or meeting a single parent and completing the family.
You're Open to Different Kinds of Relationships
Stir doesn't specialize in meaningful or casual relationships exclusively but caters to relationships with single parents. This means Stir is best for singles open to all kinds of relationships. It's a dating app where you must go in with an open mind because Stir doesn't guarantee a specific type of relationship or connection.
Pay for Your Membership Through Installments
We don't see this often with the dating apps we review but Stir allows its members to pay for their subscriptions using installments. The first payment is made up front, with the remaining three spread out over two-week increments. One of the better reasons to join Stir is because they don't require you to pay everything in one lump sum ahead of time.
Simple Set Up
Stir has a setup that isn't complicated or overwhelming. The profiles, menus, and tabs are minimal in appearance, which makes navigating the platform super easy. When we tested out Stir, we didn't encounter too many obstacles in figuring out how things work on the app.
Members Come from a Wide Age Range
The average age of Stir members is between 18 and 40 years old. This gives members the advantage of finding single parents from different life stages. We noticed, too, that there were several match results of singles in their 50s, though it was much less common. But Stir can be used by singles of all ages.
Reasons Not to Join
It's okay if Stir isn't the dating app for you. We want you to use a platform that'll best serve your needs. So, if you're unsure about Stir and want a reason to move on somewhere else, these are the best reasons not to join the dating app.
Stir Profiles Aren't That Well-Rounded
The profiles give you some basic information to work with, but they aren't as robust as those seen on some of the top dating apps. Stir isn't a place where you can learn a lot about your matches before sending the first message. Some members also leave many of their profiles incomplete, which doesn't help.
You Dating Pool is Unknown
With most dating apps, you know roughly how many members actively engage with the platform weekly. But the case with Stir is that the app is so new, so we don't know how many are using the app. You're using Stir, not knowing how extensive your options will be.
The Sign-up Process
The Stir registration process is free to new users. We found it to be straightforward. It only took five to ten minutes to answer all the questions and complete the necessary steps to get our essential information onto the site. Follow the steps below to get started at Stir and upgrade to a paid membership, where you'll enjoy a host of terrific features.
Step 1: Visit the Stir Website
Visit www.Stir.com and click the "Join" button to begin signing up.
Step 2: Select Your Gender and Your Preferred Partner
The next step is entering your gender, followed by the gender of the singles you want to meet on the Stir dating app.
Step 3: Enter Basic Information
There are several detailed steps to complete before accessing your Sitr profile, so we clustered them into the third step.
Birthday
ZIP Code
First Name
Step 4: Create Unique Login Information
Enter your email and create a unique password. These are the two pieces that'll serve as your login terms. Make sure you create a password that's safe and secure.
Step 5: Create and Develop a Stir Profile
Once you've entered all your basics, you can break ground on your Stir profile. Remember that the more information you're willing to share, the more attention you can get from other singles using the app. The questions you're asked in this phase of the sign-up process are required, but you can add additional information on the app when you go under the "My Profile" section.
What type of relationship are you looking for?
What's your height?
What is your relationship status?
Do you have kids?
Open to having more kids with a partner?
Night owl or early bird?
To drink or not to drink?
Do you smoke (cigarettes)?
You heart cats or dogs?
Open to pre-dates on video or phone?
Step 6: Add a Profile Photo
Add at least one profile photo to access your free membership account at Stir. If you want to, you can include all six to give other members a variety of looks.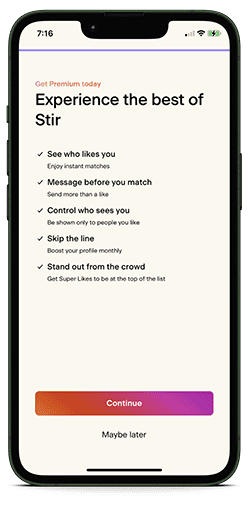 Step 7: Upgrade to a Premium Membership Plan
Early on, you'll get an opportunity to upgrade your free membership to a paid subscription plan. You can skip it, but we recommend purchasing a membership because you can enjoy perks like unlimited messaging or profile highlights.
Choose from one of three memberships. There are options for one, three, or six months. And there are ways that new members can pay for their membership using installment plans too!
Select a plan that works for you, enter your payment information, and begin experiencing the excellent features that Stire offers its members.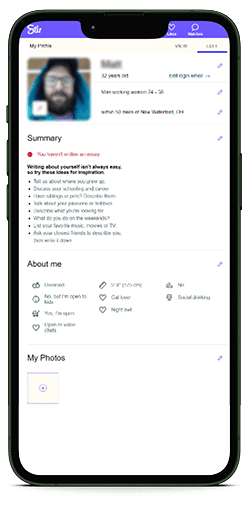 Step 8: Add to Your Stir Profile
We recommend developing your Sitr profile further. The more detailed you can be, the better your chances of matching with some along the most specific criteria. Click on the icon that contains your profile picture.
Edit Profile – Click on "Edit Profile" to make changes or edits.
View Profile – Click "View Profile" to see how your profile will appear to other members upon completing edits and changes.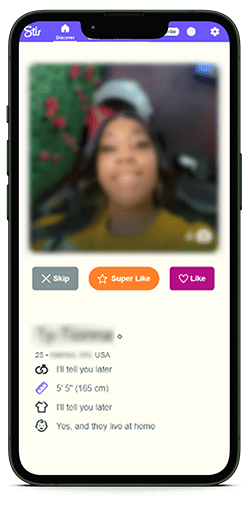 Step 9: Swipe Through Profiles
Click on "Discover" and begin swiping through members' profiles. "Skip" the ones that don't interest you or "like" the ones you'd be interested in matching with and messaging. If you want to send a "Super Like," you must be a paying member.
Step 10: Access Customer Service and Support
Click on "Discover" and begin swiping through members' profiles. "Skip" the ones that don't interest you or "like" the ones you'd be interested in matching with and messaging. If you want to send a "Super Like," you must be a paying member.
Alternatives to Stir
Because Stir is a specialized dating app for single parents, the dating pool can be limited depending on where you live. To meet single parents but do so using a platform that offers a broader range of members, we recommend checking out our five favorite dating apps that help you find love with Christians, seniors, professionals, and others.
Dating App
Key Facts
Review
eHarmony

Active Members: 16+ million
Gender Ratio: 48% men to 52% women
Best For: Find singles who desire serious relationships and profound connections
Pricing: Begins at $35.90/month

eharmony Review
Elite Singles

Active Members: 2+ million
Gender Ratio: 44% men to 56% women
Best For: Finding highly educated and successful singles
Pricing: Begins at $31.95/month

Elite Singles Review
Zoosk

Active Members: 40+ million
Gender Ratio: 47% men to 53% women
Best For: Flirting, finding love, and getting dates with singles
Pricing: Begins at $10.00/month

Zoosk Review
Christian Mingle

Active Members: 16+ million
Gender Ratio: 44% men to 56% women
Best For: Finding singles who hold Christian values and want God-centered relationships
Pricing: Begins at $14.99/month

Christian Mingle Review
SilverSingles

Active Members: 800,000
Gender Ratio: 53% men to 47% women
Best For: Finding singles who are over 50 and looking for meaningful relationships
Pricing: Begins at $24.95/month

SilverSingles Review
Frequently Asked Questions
If you're looking for some quick answers on some of the most common subjects surrounding the Stir dating app, we've added a few of the most popular questions from real people about this single-parent dating platform.
Is Stir Free?
Stir has a free membership, but it's limited to creating a profile and looking through "Discover" for singles who match your dating preferences and parameters. Members who want to message their matches without a mutual match or see who likes their account must upgrade to a premium membership plan. The free membership is good for testing out Stir, but you must pay for a subscription to viably use the app.
How Much Does a Stir Membership Cost?
Three membership plans are available: one month for $29.99, three months for $59.97, and six months for $71.94. Unlike other dating apps, Stir allows its members to pay for their memberships using installment plans, so they don't have to pay for everything all at once.
Is Stir
Worthwhile?
Stir is worth the time and money if you're a single parent looking for dates or finding true love again. The membership prices are relatively low, and you get a lot of good features for the money you pay. In that sense, we feel Stir is worth it money-wise and for the goal of meeting single parents.
Is Stir for Single Parents Only?
You don't have to be a single parent to use Stir. The only requirement to join the app is to be 18 or older.
Does Stir Come with an App?
Yes, Stir can be downloaded from Google Play, the App Store, and their main website. You can use Stir on your desktop PC or mobile device with your web browser if you're using the website, but with the mobile app download, you can enjoy Stir on your smartphone without an internet connection or browser.
What Kind of Relationships Will I Find at Stir?
Stir specializes in relationships for single parents, but there's no strong focus on casual or serious connections. You can use Stir to find dating, flings, or short-term romance, but you can quickly look for members who want relationships marked by commitment. Stir can be used to find all kinds of connections and relationships with single parents.
What Features Can Stir Members Use?
Stir members can enjoy five to six features with their premium subscription plan. These include seeing which members like your profile, unlimited messaging daily, getting read notification receipts, controlling who sees your profile, getting one free boost per month, and getting free weekly Super Likes."
How Long Does It Take to Sign Up?
If you take your time developing your profile and upgrade to a paid membership plan (including entering your payment information), you might spend 10-15 minutes signing up for your new Stir account. It could take a shorter time if you're quick enough, but we recommend developing a quality profile that captures the attention of other Stir members.