Our team of experts diligently research and review all of the products and services we recommend. If you buy through our links, we may receive a commission. Learn more here.
The Raya dating app is a touchy subject for the writer of this review–she's been on the waiting list with a "Pending" status for over two years. Even with several referrals and a decent Instagram follower count, they still won't take her. It feels personal at this point!
Raya's creator, Daniel Gendelman, had the idea for the Raya dating app after envisioning "a perfectly curated, intimate yet thoroughly vetted dinner party," and the Los Angeles-based firm has since made that vision a reality with its dating app. Instagram celebrities and other public figures now have a discreet way of connecting online and developing romantic connections with one another.
We get it, it's not for everyone–but who is it for? Well, Ben Affleck, Lizzo, Harry Styles, Demi Lovato, Channing Tatum, John Mayer, Sharon Stone, and Owen Wilson have been "seen" on the elite dating app–although no screenshots are allowed, so it cannot be confirmed. We also can't confirm the number of users–it's very hush-hush. But we can confirm a lot of other aspects about the platform so keep reading for our complete review of the Raya dating app for 2023!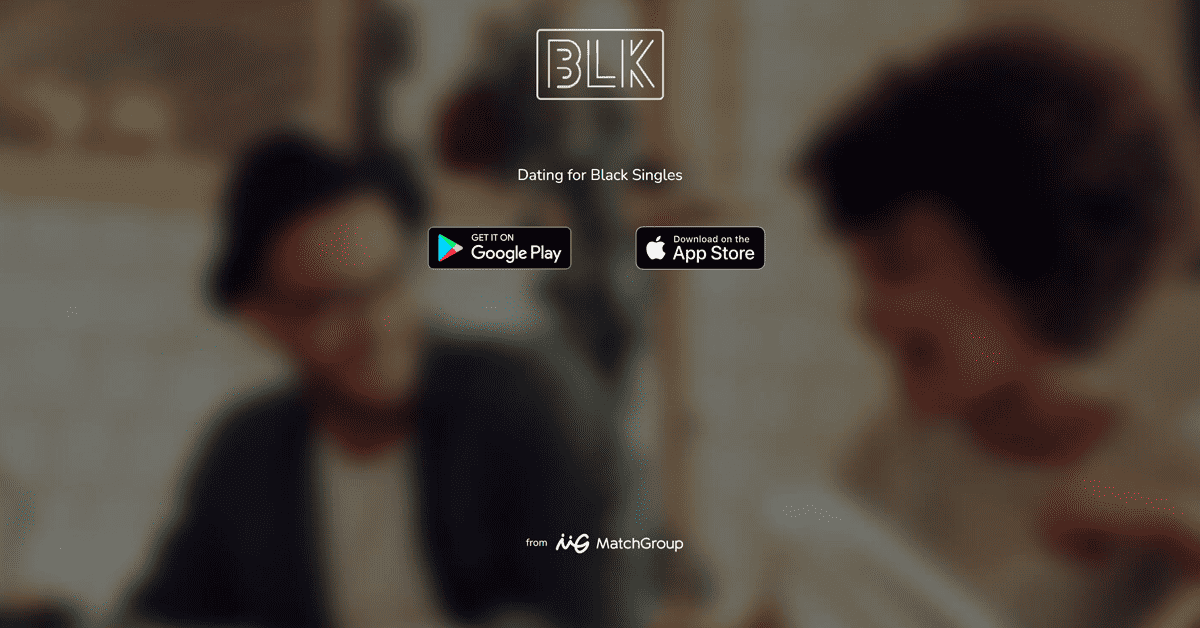 | | |
| --- | --- |
| Sign-Up Time: | 5 minutes |
| Cost: | $9.99 – $49.99 per month |
| Membership Pool: | Unknown |
---
---
Our Raya Dating App Rating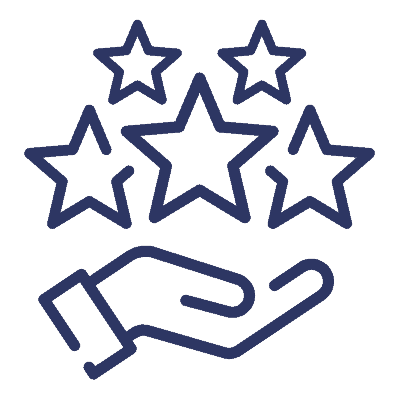 Overall Rating

Raya is coming in with an overall score of 5 out of 5!
Every dating app we review gets a thorough check of every category listed below and then rated on a scale of 1 to 5, but we can't do that with the Raya dating app since we didn't get to test it out! We'll give you an idea of what you can expect from the platform, but it wouldn't be fair to you, our readers, or Raya, to slap a number on something we are only guessing about.
There is not much we can definitively say about the Raya dating app–we know we keep repeating this, but we are not on the app. While other reviews are doing the "guesstimate" thing about certain features, we don't want to shortchange you!
What we do know and can suss are in the sections below.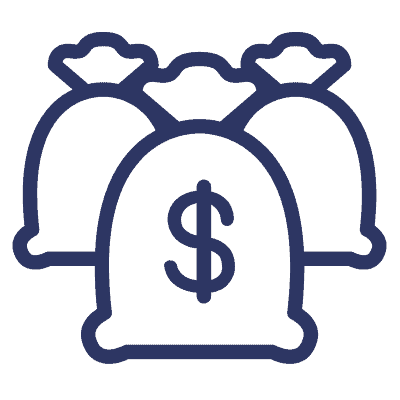 Cost


The premium membership is reasonably priced, but that's about it as far as trying out the service goes–a premium membership (again, the only kind of membership) grants access to all chat capabilities, video messaging, strong security for users, all three of the Raya dating app modes, vigilant moderation, and a few other perks.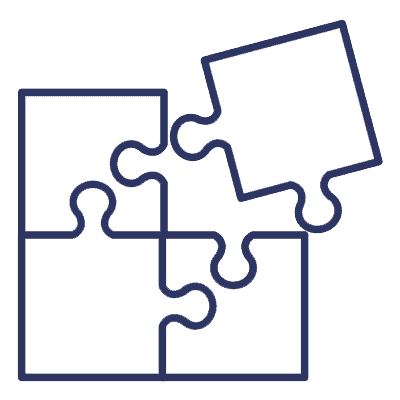 Match Quality


The match quality has got to be insanely good–after all, there are hot, famous people on it! Although exclusive, it pairs up people just like most platforms–in the Raya dating app's "dating" mode, you will be matched with others who share your interests or who have included you in their search criteria.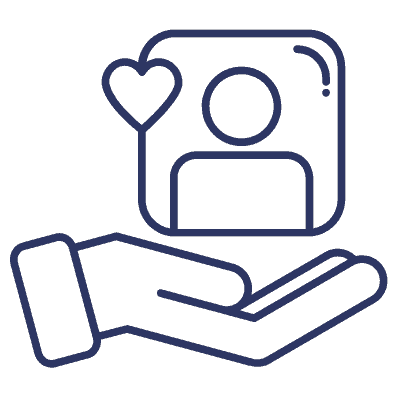 Customer Service


We assume that customer service should be top-notch being that it caters to an elite crowd of daters, but the only thing we can see in terms of customer support is an email function–we could be wrong here, as we are on the waiting list!
Overview of Raya Dating App
Daniel Gendelman conceptualized Raya, which debuted in 2015–he envisioned a community where A-listers and other notables could mingle in a more discreet environment than that of mainstream dating applications.
Here is how the Raya dating app veers away from its competitors–members' anonymity is paramount. In order to use the app, you have to stick to the member guidelines, which are as follows:
Due to the exclusive nature of its membership, Raya maintains stringent privacy policies. You will receive a warning message before being permanently banned from the app if a screenshot of a profile appears online. If you breach the privacy policy on Raya in any way, you may be permanently banned.
Users are also cautioned from discussing other Raya members via different social media apps, which is a violation of the aforementioned 'no screenshots' regulation.
Raya Fast Facts
Year Founded: 2015
Celebrities and pro athletes can be found on The Raya dating app.
Average User Age: 24-45 years (according to user reviews–this is not set in stone)
Gender Ratio: Unknown
Your profile is another key feature that sets Raya apart from other dating apps. Photos from your Instagram feed are used to create a slideshow that is set to music of your choosing for your Raya profile!
The average age of Raya dating app users is likely between 24-45, according to user reviews–this is not set in stone so please don't quote us on this–and we are not sure of the gender ratio, but we are assuming it's pretty well-balanced.
Raya Cost and Premium Membership
The premium membership is offered at a pretty reasonable price, but it is the only type of membership available. With a premium membership, users gain access to all chat capabilities, video messaging, strong security features, all three modes of the Raya dating app, vigilant moderation, and a few additional perks.
There are standard plans available as well as Raya+ premium memberships and they are listed in the table below.
Premium
| Plans | Price Per Month | Total Cost |
| --- | --- | --- |
| 1 month | $19.99 | $19.99 |
| 6 months | $14.99 | $89.99 |
| 12 months | $9.99 | $119.99 |
Raya+
| Plans | Price Per Month | Total Cost |
| --- | --- | --- |
| 1 month | $49.99 | $49.99 |
| 6 months | $39.99 | $239.99 |
| 12 months | $29.99 | $349.99 |
Raya Dating App Special Features
Raya is not like other dating apps in that it does not provide a free version–this is because not just anybody can use the platform, so there's no use in offering a free trial.
Premium Membership Features
Unlimited Messaging
With a premium membership to the Raya dating app, users get unlimited messaging capabilities.
See Who Likes You
You'll be able to see who has liked you and can check them out to see if you want to return the "like."
Unlimited Likes
Want to "like" every dating profile you come across? You can if you have a premium membership!
Unlimited Travel Plans
This is a handy feature for those who travel for work or pleasure–you're able to switch up your location so you can find compatible singles no matter where you are.
Work Mode
You can change your Raya account to "work mode" once you become a member– when you do this, Raya will know you want to connect with professionals in your field or at your workplace.
Social Mode
The social mode on Raya is designed to facilitate dating and friendship–you can view dating profiles of compatible singles in your area!
Video Chat
If you want to chat face-to-face before you go on a date, you can use the video chat feature.
Do Raya Memberships Renew Automatically?
Your Raya membership will be automatically renewed–in order to cancel your subscription's automatic renewal, you need to give three days' notice.
Should You Join Raya Dating?
This is a tough one to answer–although we can highly recommend joining the Raya dating app, in our heart of hearts, we know most people won't be accepted onto the platform. But that doesn't mean you can't try!
Reasons to Join
Besides the "you could date a celebrity" factor, there are a few other reasons why you should join the Raya dating app.
No Catfish/Fake Profiles
We can say with 1000% certainty that there are zero fake profiles or scammers on the Raya dating app. No platform with this kind of insanely strict vetting process would allow it–they don't even let people they know are real on it!
Elite Dating
When we say elite dating, we mean elite elite. The cream of the crop of singles populate this dating app–celebs, docs, actors, athletes–if you're lucky enough to be approved, you will most definitely find high-quality singles to match with!
Moderately Priced
We have seen much less exclusive dating apps with much higher premium membership costs, and we'll leave it at that.
Privacy
Don't want anyone to know you are on a dating app? Then Raya is for you! If anyone posts or screenshots anyone's dating profile (not just celebrities, even the normies) they are booted off the dating app.
Reasons Not to Join
Obviously, there are a lot of reasons why people might not want to even attempt to sign up for the Raya dating app, and they are as follows:
Too Exclusive
This is not an insult to Raya, it's just a fact–with over 100,000 people on the waiting list and just 10% of applications approved, your chances of winning the lottery are probably about the same.
You Want to Date Now
Want to go out on a date this weekend? Unless your BFF is Lizzo and she gives you the OK when you use her as a referral, you aren't going on any dates this weekend–or possibly ever, at least using the Raya dating app.
No Android Mobile App
If you are an Android user who wants to use the Raya dating app on the move, you are out of luck–there is only a mobile app available for iOS users.
Smaller Dating Pool
Due to the Raya dating app's exclusivity, the dating pool will be much smaller than on mainstream dating apps–the match quality will be better than, say, on Tinder, but you won't have as many options.
The Sign-up Process
It's easy to sign up for the Raya dating app–however, the chance of you being accepted are pretty slim. Unless you know members of the app who will give you a referral (which is still not a guarantee), are an IG celeb, or an actual celebrity, you're going to be waitlisted with the rest of the dating peasants.
There's no harm in signing up and trying your luck, though, so we've given a step-by-step how-to below. The only platform supported by the app is iOS–there is no Android app or website version available.
NOTE: There are no screenshots of the steps like we usually provide, as they are forbidden on the Raya dating app–you will be banned if you take a single screenshot!
Step 1: Download the Raya Dating App
Go to the Apple store, search for the Raya dating app, and click the "GET" button to download. Once you see the app on your phone or device, open it to get started.
Step 2: Enter Basic Information
Enter your first and last name, email address, date of birth, and your Instagram handle–if you don't have an IG account, you can stop now–this is required to sign up!
Step 3: Enter Your Location and Profession
Now, input your location (where you live and where you are from), the industry you work in, what you do for work, and the company where you are employed (optional).
Step 4: Verify Your Mobile Number
Enter your mobile phone number, and when you receive the verification code, plug it into the designated field.
Step 5: Add Referral(s)
Here is the point where you can add referrals (people you know who are already Raya dating app members)–you can search through the synced contacts, and Raya will contact them to support your application.
Step 6: Wait
And now, you wait. And wait. Hopefully, you know people there who will vouch for you–fingers crossed!
Alternatives to the Raya Dating App
Chances are pretty good you're going to need alternatives to the Raya dating app, as the chances of you making it on to the platform aren't great, unfortunately!
Below are a variety of other top-notch dating apps (a few exclusive, although not as exclusive as Raya) that will help you fulfill your dating goals!
Dating App
Key Facts
Review
eharmony

Active Members: 16+ million
Gender Ratio: 48% men to 52% women
Best For: All singles who want a serious relationship
Pricing: Begins at $35.90/month

eharmony Review
Zoosk

Active Members: 40+ million
Gender Ratio: 47% men to 53% women
Best For: All singles – Flirting, finding love, and getting dates
Pricing: Begins at $10.00/month

Zoosk Review
Elite Singles

Active Members: 2+ million
Gender Ratio: 44% men to 56% women
Best For: Highly educated and successful singles
Pricing: Begins at $19.95/month

Elite Singles Review
The League

Active Members: 32,000
Gender Ratio: 52% men to 48% women
Best For:  Finding single professionals with academic and professional backgrounds
Pricing: Begins at $66.67/month

The League Review
EliteMeetsBeauty

Active Members: 210,000 from the US
Gender Ratio: 70% men to 30% women
Best For:  Finding casual relationships with attractive, high-society women
Pricing: Begins at $39.99/month

EliteMeetsBeauty Review
Luxury Date

Active Members: 1+ million
Gender Ratio: 60% men to 40% women
Best For:  Finding young, successful women that want to connect with older, financially secure guys
Pricing: $0.29 – $0.59 per credit

Luxury Date Review
Frequently Asked Questions
Since we aren't on the Raya dating app, we did the best our best to find out everything we could about this uber-exclusive dating platform but forgive us if there are any holes! To make up for it, we've compiled a list of the most frequently asked questions our readers have asked about Raya for your convenience!
Is It Easy to Join Raya?
Uh, signing up for a Raya dating account is super easy! But here's the rub: it's incredibly challenging, bordering on impossible, to get accepted as a member, as it is highly selective, and the average person should expect to wait for a long time for that to happen–if ever.
Can I Get a Referral From a Raya Dating App Member?
Yup! Referrals from existing Raya dating app members are by far the most effective method of gaining access to the platform. If you apply without any referrals, you will have to wait–and even with referrals, you still might have to wait.
Is There a Free Trial for Raya?
There is no free trial or "freemium" membership for the Raya dating app–if you are accepted onto the platform, you are required to pay for a premium membership.
Why Can't You Take Screenshots On The Raya Dating App?
Taking screenshots while using the Raya App is prohibited as part of the app's commitment to member trust and privacy–users who attempt to grab screenshots will be warned via a pop-up window and could get permanently banned from the dating app. It's a big no-no!
Is the Raya Dating App Safe?
It's probably one of the safest dating apps out there when it comes to catfishers and scammers due to the rigorous approval and acceptance process–as for data safety, they use the same SSL data encryption to protect members' personal info and details.
How Can I Cancel My Raya Dating App Premium Membership?
You need to contact their customer service department via email and let them know you want to cancel your premium membership.
Is It Possible to Join Raya without an Instagram Account?
Nope! Unless you have an operating Instagram account, you won't be able to sign up for the Raya dating app–the process requires you to link your IG account when joining.
Can You Reapply if Raya Has Banned You?
Nope! You're done. If you have been banned from the Raya dating app, you won't be able to sign up again. Your phone number, email address, and general information will be added to a blacklist. Even if you update your contact information and reapply, it is very unlikely that your application for new membership will be approved.
If I've Already Signed Up, How Will I Know If I'm Accepted?
Here's how you can easily check the status of your Raya dating app application:

• Launch the Raya App
• Access your application's status by clicking the "Check my Status" link.
• Your phone number may be required for verification purposes.
• See your status
Why Is It So Hard to Get Accepted to the Raya Dating App?
It's not personal, even though it feels that way–the Raya dating app accepts only around 10% of all applicants. The goal is to uphold the concept of exclusive status and affluence and it serves as a means to deter celebrity fans and potential stalkers from using the platform as a tool for harassing celebrities.

Your chances of being accepted to the Raya app are heavily influenced by your social media presence, so if you want to improve your chances of being accepted, hop to it and get posting to grow your social presence.