Our team of experts diligently research and review all of the products and services we recommend. If you buy through our links, we may receive a commission. Learn more here.
Note:

The domain www.perfect-dating.com now reroutes to www.dating.com. Perfect-Dating was bought out by Dating.com some time ago. If you have any knowledge of Perfect-Dating, you'll find that both sites are set up and function the same way.
Find out how Perfect-Dating.com finds compatible users by employing sophisticated filtering methods in the search engine, and get the lowdown on how the app's members can pay for just the services they use. In our comprehensive review of Perfect-Dating.com, you'll find the answers to all your burning questions!
| | |
| --- | --- |
| Sign-Up Time: | 5-10 minutes |
| Cost: | $0.13- $0.20 per credit |
| Membership Pool: | 4.4 million |
---
---
Our Perfect-Dating.com App Rating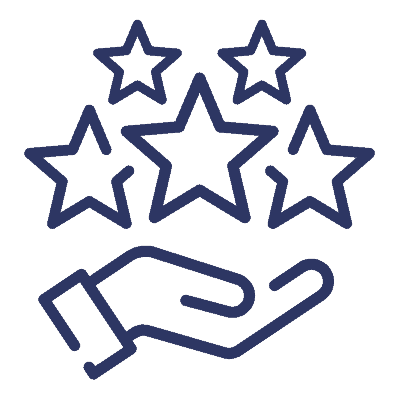 Overall Rating

Perfect-Dating.com is coming in with an overall score of 4.0 out of 5!
Our Perfect Dating review is aimed at bringing you the most accurate picture of the dating app that's possible. Once again, we're using our 6-point rating process for scoring the Perfect-Dating.com dating app.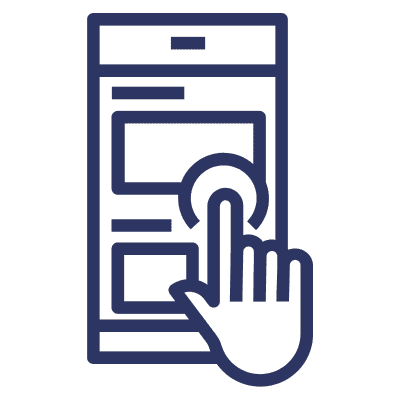 Ease of Use

Accessing and using Perfect-Dating.com is a breeze. Once you click that link on the homepage, you'll be taken to the site's welcome page, where you'll need to fill out your registration information. Also, if you have a Google account, you can use that to sign up.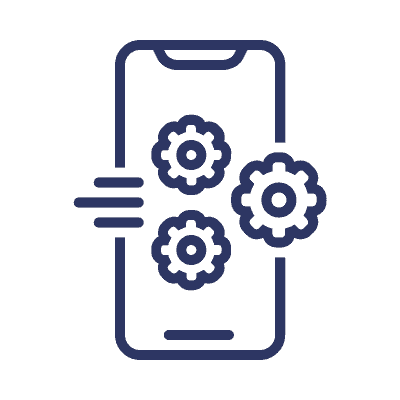 Features

To facilitate interaction between users, Perfect-Dating.com offers a number of different means of contact. It's essential that compatible matches have these resources so they can communicate and form genuine bonds with one another, so we really appreciate all of the features used to make communicating accessible and fun!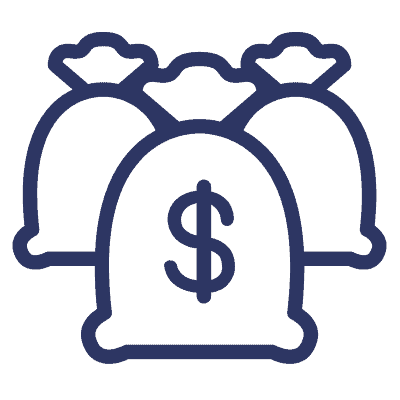 Cost


There isn't a set price every month on Perfect-Dating.com—you have to pay for access to the most essential features using credits. So, sending a message or using another fundamental feature will cost you one credit. The average cost of sending a message via email or other push-style communication is between 10 and 15 credits, and the presents can cost anywhere from 500-1000 credits, depending on the gift selected.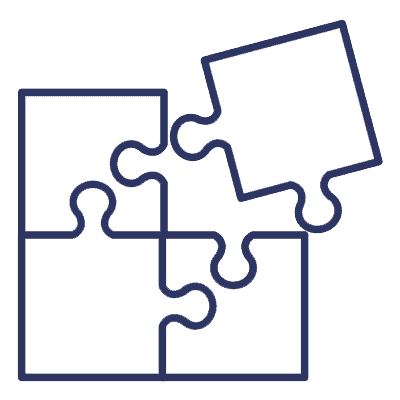 Match Quality


To meet quality singles on Perfect-Dating.com, you might be required to navigate a lot of fake accounts. Signing up is much easier when there is no need to provide verification information. Still, this convenience comes at the cost of an increase in the number of fraudulent profiles created by automated programs and other means (catfish, bots, etc.).
While utilizing a dating app like Perfect-Dating.com, you must employ the video chat tool to verify that the other person is real.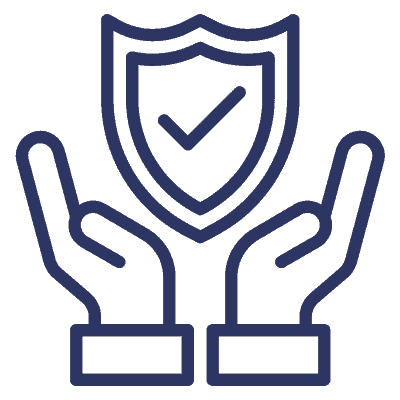 Safety and Security


Perfect-Dating.com has developed stringent measures to ensure the safety of its users. If you feel that another user is harassing you or acting inappropriately, or if they have otherwise broken the dating app rules, you can reach out to customer support for assistance. In addition, Perfect-Dating.com does not sell your data and has never been hacked.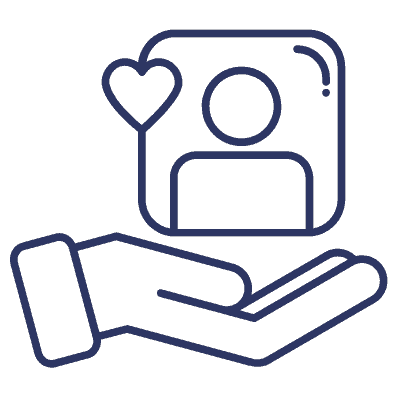 Customer Service


Support on Perfect-Dating.com is basically limited to a small number of Frequently Asked Questions. We'd like to see this improved in the future, especially because the search bar didn't assist us in discovering answers to specific fundamental issues.
Still, we appreciate that Perfect-Dating.com provides a way to contact a moderator directly through email or WhatsApp for further assistance.
Overview of Perfect-Dating.com
Perfect-Dating.com was founded in 2015 and is touted as a dating app with an international spin–they provide a dating platform for singles to meet other compatible singles no matter where they are located in the world!
Perfect-Dating.com Fast Facts
Year Founded: 2015
Perfect-Dating.com provides a platform for singles to meet others with similar interests, no matter where they may be in the world.
Average User Age: 33-40 years
Gender Ratio: 60% men to 40% women
While there are 20% more men than women populating the platform, there are a ton of users between the ages of 33-40, so you can be sure to find someone you are likely to click with!
Premium Membership Subscriptions and Prices
Unlike the majority of dating apps, Perfect-Dating.com does not require its users to pay for a subscription. Instead, members spend credits to buy in-app tokens for things like video chats, messages, gifts for other users, and many other fun features! You can buy credit packs with 150, 600, or 1500 tokens, and you'll unlock bonus additional features and services on the site by spending more credits.
| Credits | Cost Per Credit | Total Cost |
| --- | --- | --- |
| 150 Credits | $0.13 | $19.99 |
| 600 Credits | $0.25 | $149.99 |
| 1,500 Credits | $0.20 | $299.99 |
Perfect-Dating.com is one of the only dating sites that will allow you to pay off the total price of the membership in up to four monthly installments. Most require the entire payment upfront.
Perfect-Dating.com Free Trial and Premium Features
Every new member on Perfect-Dating.com automatically gets enrolled in the app's free trial version. This is an excellent method to get your photo and profile information on the app without spending any money and to see what type of potential dates you could encounter!
Use the free trial to explore Perfect-Dating.com and see whether its features and functionalities meet your expectations for an online dating app. It seems like Perfect-Dating.com has a decent-looking user base, which makes it a good choice for anyone interested in online dating.
Standard (Free) Features
Create an account
Create a Profile
Choose Search Filters
Some Profile Matching
View Profiles of Other Members
Send Messages (limited)
Premium Membership Features
Today I Am
You don't have to go into your profile's settings and make sweeping changes every time your mood or expectations for a shift in your dating goals. The "Today I Am" drop-down menu on the search bar allows you to quickly and easily change your mind about your intent. You can adjust the slider depending on whether you want a friend, a serious relationship, some flirtatious fun, or some naughty fun! By limiting your results to those who share your feelings, you will get more compatible matches.
Video Chat
By using credits, users can have one-way or two-way video chats or video calls with other members.
Presents
It's a lot of fun to send gifts to your matches as a way to close the divide between online dating and meeting in person. Once you have enough credits, you can access the "presents" area of the dating app and pick out a gift to be sent to your potential partner. And these aren't virtual gifts—these are actual physical objects that will be sent to your match. Flowers, little gifts, and candies are just some of the options, depending on what stock Perfect-Dating.com currently has.
Let's Mingle
Users can send multiple members an introduction message at the same time, whether it's a request to hang out, talk, or video call.
Decentraland
Decentraland is a virtual world where users can interact with one another via the use of avatars.
Do Perfect-Dating.com Memberships Renew Automatically?
Your Perfect-Dating.com subscription will automatically renew. The notice period for opting out of automatic renewal is 10 Days before your subscription is due to expire.
Should You Join Perfect-Dating.com?
It's always wise to weigh the pros and cons of a dating app carefully before signing up for a premium membership. We've put together some reasons you should join Perfect-Dating.com and some reasons why you may be hesitant to sign up below!
Reasons to Join
All of the information we acquired throughout our testing of Perfect-Dating.com are included in our review. We'll discuss the benefits and drawbacks of the platform so you can make an informed decision about whether or not to sign up. The following are some reasons why you should consider joining the dating app.
Large, Diverse Membership Pool
More than 73 million people from 32 different countries have signed up for Perfect-Dating.com, demonstrating the site's massive size and diversity.
International Dating
Since it is accessible in many countries, Perfect-Dating.com is an excellent place to connect people from a variety of nations, whether you are seeking love or simply a friend. This is a perk that we particularly like for those who will be traveling to unfamiliar regions and who'll want the help of local companions to adjust to their new surroundings.
Detailed Profiles
All users can see and browse the very detailed member profiles on Perfect-Dating.com.
Refunds
Refunds are almost unheard of in the dating app world, but in the event that a member requests a refund because they fell victim to a scam or a fake profile, a refund will be issued.
Reasons Not to Join
Although we found many compelling reasons to join the Perfect-Dating.com dating app, we also found several that made us question whether or not you should sign up, and we've listed them below.
An Abundance of Fake Profiles
Some users have complained that they have come across fake profiles despite the site's assurances that it is constantly monitoring suspicious accounts. While this problem isn't unique to Perfect-Dating.com, they seem to have more than the usual amount of bogus profiles than other dating apps we have reviewed.
Extra Costs to Communicate
While their communication tools are excellent, users have to pay to utilize them every time they want to message or chat with a potential partner, meaning the charges could add up.
No Mobile App for iOS Users
The Perfect-Dating.com mobile app is only available on Android. The fact that iOS users can use the dating app through their mobile web browsers means this isn't a deal breaker, but we thought Apple users should know!
Limited Free Version
The free profile only provides access to a very restricted set of features, making it hard (or even impossible) to communicate with other members.
Perfect-Dating.com Sign-up Process
Signing up for Perfect-Dating.com takes no more than 5-10 minutes and is incredibly easy! To determine how user-friendly the site really was, we set up a free trial, and below is a detailed walkthrough of the sign-up process.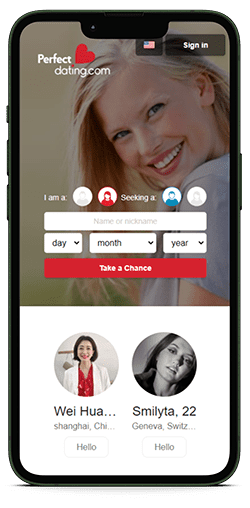 Step 2: Enter your Name, Age, and Gender
Step 2 is entering your name, age, and gender. While creating your profile on Perfect-Dating.com, don't forget to specify the gender of the singles you're looking to meet. The name you enter in this field is the one that will show on your dating profile. Perfect-Dating.com requires your date of birth to verify that you are old enough to sign up for an account.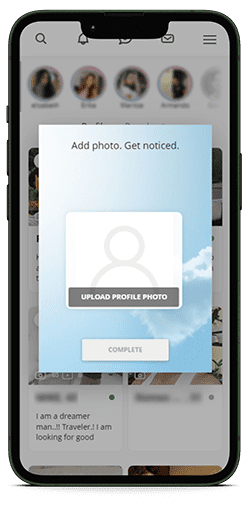 Step 3: Upload a Profile Photo
Unlike most other dating apps, Perfect-Dating.com requires you to submit a photo of yourself before you can even create a profile. Your profile picture can be uploaded from your mobile device or computer!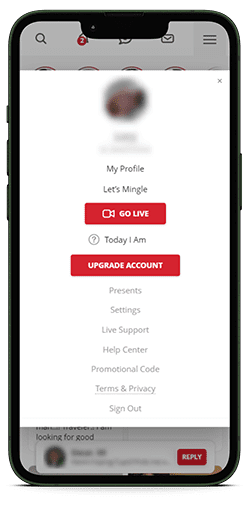 Step 4: Build Your Profile
Now that you have your profile photo submitted, you can start exploring the app and improving your profile! This is a common feature across dating apps, letting users try out the app before committing to building a complete profile.
To access your profile, go to "My Profile" and click on the symbol with three horizontal bars. Everything is there and waiting to be polished and developed into a profile that draws the interest of other users.
Spend some time on a complete and detailed profile. To make changes to your profile, choose the corresponding "pencil" symbols. The more information you include, the more genuine your profile will seem to potential partners.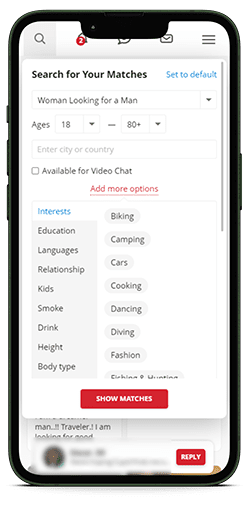 Step 5: Set Search Preferences and Filters
To customize your search parameters, choose "Search" from the main menu. They make it easier to meet like-minded singles in your area. Gender, age, and location are the most critical variables. Still, you can also refine your search based on other factors like your hobbies, level of education, lifestyle, physical appearance, and the languages spoken by either person.
While it's not a filter for your search results, "Today I Am" is a great method to let other singles know how you're feeling. If they can identify, this will surely get their attention. Similar to the other search tools (filters, parameters), this one is additional and is a fun way to engage with other singles!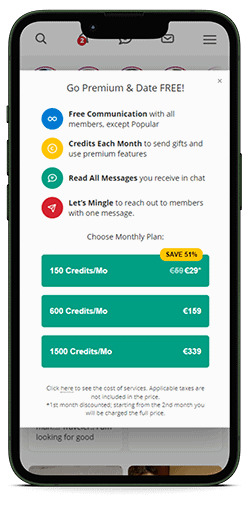 Step 6: Upgrade to a Premium Membership
The membership plans and rates can be viewed by clicking the "Upgrade Account" button located just above the search bar. Choose a plan that suits your needs and then complete the checkout process to finalize your membership purchase.
Alternatives to the Perfect-Dating.com
Here are some other high-quality dating apps to consider using if you find that Perfect-Dating.com doesn't fit the bill!
Dating App
Key Facts
Review
Eharmony

Active Members: 16+ million
Gender Ratio: 48% men and 52% women
Best For: All singles who want a serious relationship
Pricing: Begins at $35.90/month

eharmony Review
Elite Singles

Active Members: 2+ million
Gender Ratio: 44% men and 56% women
Best For: Highly educated and successful singles
Pricing: Begins at $31.95/month

Elite Singles Review
Zoosk

Active Members: 40 million
Gender Ratio: 47% men to 53% women
Best For: All singles – Flirting, finding love, and getting dates
Membership Price: Begins at $10.00/month

Zoosk Review
Bumble

Active Members: 11+ million
Gender Ratio: 57% men and 43% women
Best For: All singles seeking relationships, casual dating, or friendships
Membership Price: Begins at $16.99/month

Bumble Review
Frequently Asked Questions about Perfect-Dating.com
For more information, check out our Frequently Asked Questions section, which includes questions from our readers regarding Perfect-Dating.com and the dating app's services!
Is Perfect-Dating.com a Free Dating App?
To communicate with other users or access the site's most useful features, you will need to upgrade to a paid membership on Perfect-Dating.com. If you're not a paying member, you can still utilize some of the features of the Perfect-Dating.com app, such as creating a profile, searching for other people that match your dating criteria, and viewing profiles.
Is Perfect-Dating.com a Safe Dating App?
While users' personal information is secured on Perfect-Dating.com, we urge caution when interacting with strangers via the app. Some users on the site are scammers or catfishers, as is the case with many other dating apps. You will inevitably come across fake or inactive accounts if you do enough searches.
Is Perfect-Dating.com a Casual Dating App?
Individuals using this dating app often seek committed, long-term partnerships. Although some members find success in casual dating, the vast majority want something more serious.
How Do I Report Abusive Members on Perfect-Dating.com?
In order to safeguard its users, Perfect-Dating.com has implemented strict regulations. You can contact customer care for help if you believe that another member is harassing you, engaging in harmful behavior, or has otherwise violated the dating app.
What Payment Methods Does Perfect-Dating.com Accept for a Premium Membership?
Visa, Discover, Diners Club, American Express, and Discover are all accepted at Perfect-Dating.com. They also accept payments made through Google Play, Samsung Pay, PayPal, and prepaid gift cards.
How Are Searches Filters Applied to Locate Compatible Singles?
You can tailor your search on Perfect-Dating.com to your own interests and preferences by using the many available search filters and dating criteria. Gender, age, and geography are the most often used search parameters, but you can also narrow your results through additional criteria such as level of education, hobbies, physical characteristics, and even whether or not a person drinks alcohol or smokes.
What Kind of Singles Use Perfect-Dating.com?
Most users are in their thirties, specifically between the ages of 33 and 39. They look for long-term partners most of the time, but many of them are also interested in casual dating and hookups. In order to narrow your search results, the app provides a drop-down menu that lets you choose the location where you want to meet potential partners since a lot of the app's users are located outside of the United States.
How Do Perfect-Dating.com Credits Work?
Three different credit packages are available to members: 150, 600, and 1,500. Credits are a kind of in-app cash that you can use to purchase features like sending messages, video chats, watching live streams, and sending virtual gifts to other users. Thanks to Dating.com's membership credit system, members only pay for the services they really use.
How Do I Check My Perfect-Dating.com Credits?
If you click on "My Profile" from the main menu, the available credits will be shown to the right of your name.