Our team of experts diligently research and review all of the products and services we recommend. If you buy through our links, we may receive a commission. Learn more here.
Nevermet is a virtual reality (VR) dating app designed for those interested in online dating–but not necessarily in IRL. Traditional dating app requirements, such as age and gender, are available in the profile creation process, but users don't have to enter a physical address in order to use the app. They instead specify a virtual hangout like VRChat, Horizon Worlds, or the Rec Room.
It's like Zoosk or Hinge; only you use your VRChat avatar or another virtual reality identity to connect with other users. Cheerio, the company behind popular virtual reality applications like Somewhere and Couch, says users will never see a human face on the Nevermet dating app. Instead, users are judged based on their avatars' behaviors, voices, and attitudes.
Curious about this digital dating world? Keep reading for our complete review of the Nevermet dating app for 2023!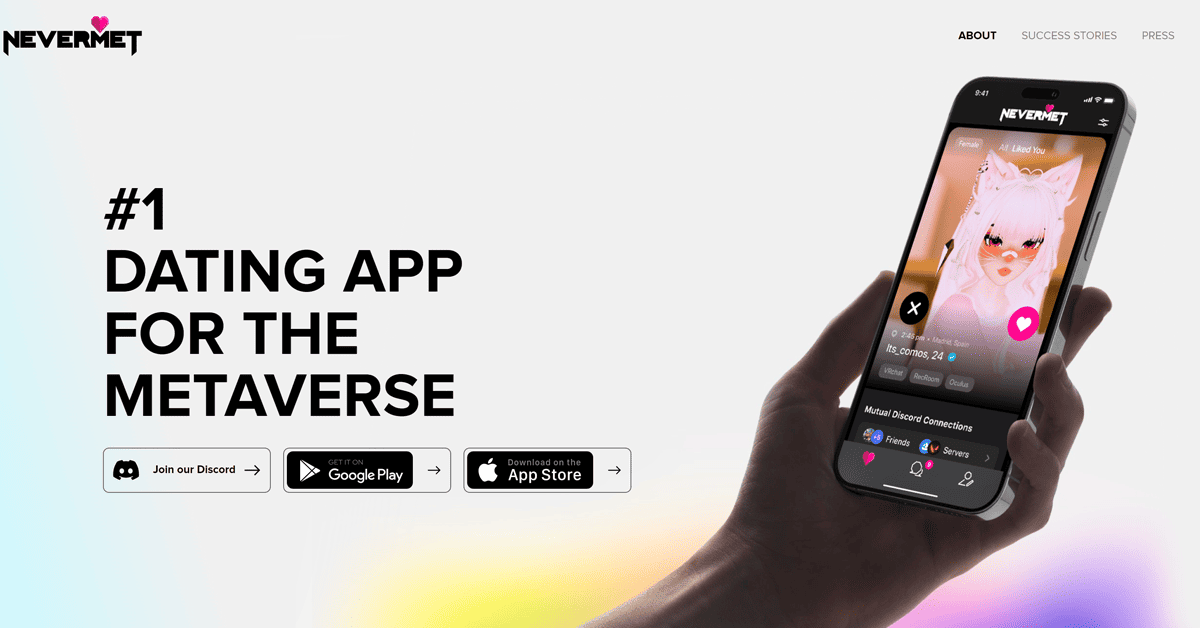 | | |
| --- | --- |
| Sign-Up Time: | 5 minutes |
| Cost: | $9.99 per month or $79.99 per year |
| Membership Pool: | 20,000 |
---
---
Our Nevermet App Rating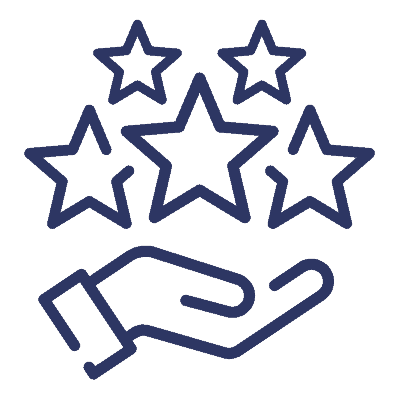 Overall Rating

Nevermet is coming in with an overall score of 4.1 out of 5!
How do we assess the Nevermet dating app's overall performance? Our review focused mainly on six key elements. To get the overall Nevermet score, we averaged the individual ratings we assigned to each of the key categories. We've classified each category from lowest to highest using a scale from 1 to 5, with 1 being the worst and 5 the best, as you'll see below!
What are some things that we definitively know for sure about the Nevermet app? Keep scrolling for everything we found out about this virtual reality realm during the course of our research!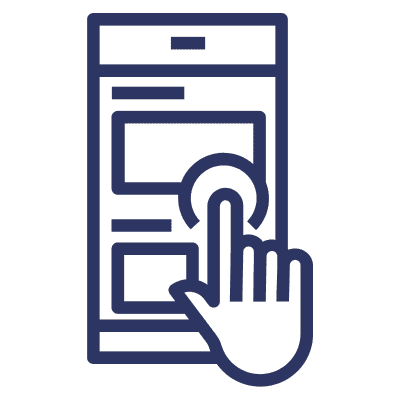 Ease of Use

Nevermet offers a sleek and attractive user experience that makes browsing profiles and other features an enjoyable experience. As an alternative to more traditional dating apps, the UI here is a breath of fresh air.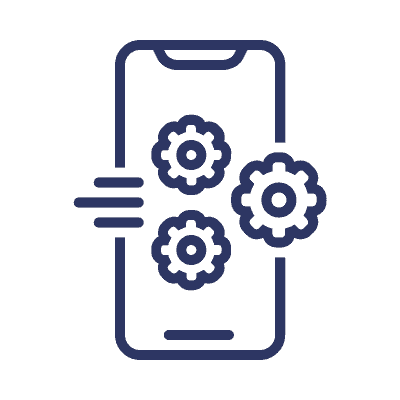 Features

The Nevermet app provides its users with an array of beneficial features and tools! The platform offers various features, such as chat rooms for open dialogue, private messaging for personal conversations, and profile customization options that enable users to express their personalities through photos and videos. Moreover, users have the convenience of looking up topics of their choosing through hashtag searches. They can also upload photos directly to their profiles without needing external links to their other social network accounts.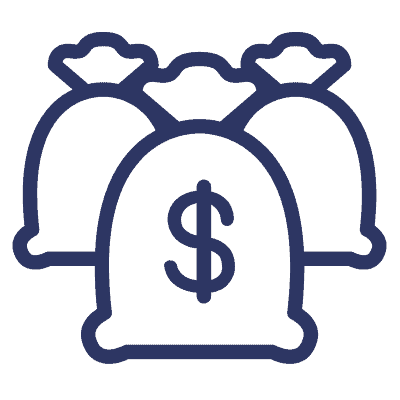 Cost


The cost of a monthly Nevermet membership plan is $9.99 each month, or you have the option to pay a yearly fee of $79.99, which results in savings of around $6.00 per month if you choose to sign up for the longer duration. It's definitely one of the more inexpensive dating app options.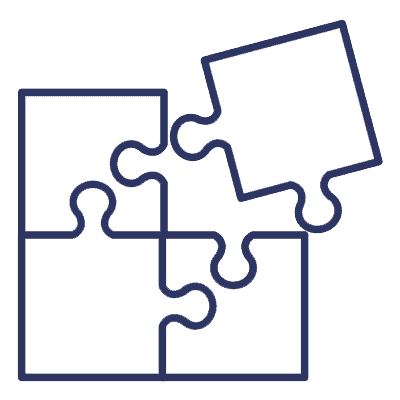 Match Quality


The Nevermet dating app boasts a sophisticated matching algorithm as one of its standout features–it utilizes a combination of user tastes, interests, and personality traits to offer specific matches, which improves the probability of discovering the right match. The system looks at multiple variables like location, age, hobbies, and other important information to ensure that users are matched with people with similar interests and preferences.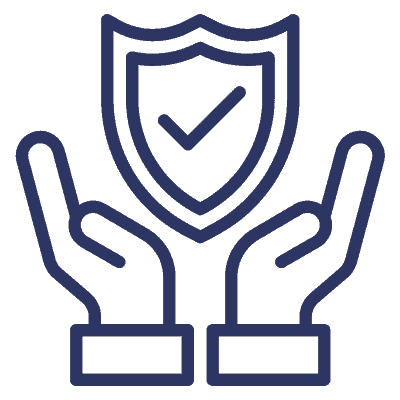 Safety and Security


In order to maintain a secure environment, Nevermet requires users to be 18 or older–they ensure this by restricting access to anybody under the age of 18 and doing in-depth profile reviews and user interviews before approving anyone for access from the waiting list. The company encourages those who know or believe that a member of the community is under the age of 18 to contact support@cheerioworld.com immediately–any member deemed to violate these rules will be removed and banned without notice.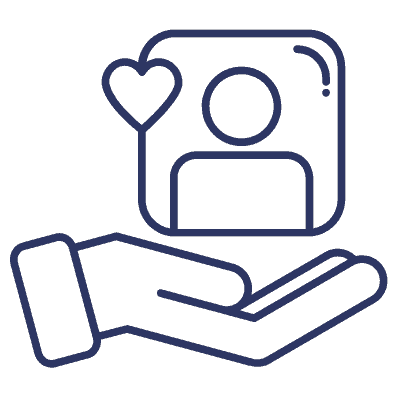 Customer Service


Nevermet's website is your first point of contact for help; there are multiple pages devoted to answering FAQs and guiding you through the dating app's various capabilities. If you have questions or concerns that aren't addressed on those pages, you can reach out to customer care through email or phone. Representatives will typically get back to you within 24 hours on weekdays and 48 hours on weekends and holidays (depending on availability).
Overview of the Nevermet Dating App
The Nevermet dating app was founded in 2022 and is a VR dating app that focuses on creating meaningful relationships that are based on everything but physical appearance. The average age on the dating platform is 18-35, and the gender ratio is 60% men to 40% women.
Nevermet Fast Facts
Year Founded: 2022
Nevermet penned a "manifesto" that states: "We're giving rise to a new relationship culture, where relationships in the metaverse are everything we've ever hoped for in our quest for connection. Now, people might presume the 'real world' is real and that VR is fake. They're wrong. The truth is. VR frees us to explore the depths of authentic expression and connection."
Average User Age: 18-35 years
Gender Ratio: 60% men to 40% women
Premium Membership Subscriptions and Prices
The Nevermet subscription plan is available for $9.99 per month or a yearly cost of $79. Opting for the annual plan can save you approximately $6 per month.
| Package | Price Per Month | Total Cost |
| --- | --- | --- |
| In-app Purchases | $19.99 | $19.99 |
| Premium | $9.99 | $79.00 |
Nevermet Free Trial and Special Features
Traditional free trials require customers to provide payment information before allowing them to access all premium membership advantages for a short amount of time. The account automatically converts to a paid premium membership, and the user is charged if the free trial isn't canceled before it ends–most dating platforms, like the Nevermet Dating App, let new users set up a profile and sample a few of the features free of charge.
Even though Nevermet is free to use, there are premium membership tiers available for individuals who want more features and accessibility–the premium membership on Nevermet offers users even more benefits than the basic membership.
Standard (Free) Features
Account Creation
Upload Profile Avatars
Browse Dating Profiles
Basic Matching
Limited Messaging
Profile Customization
Basic Search Filters
Virtual Dating Experiences
Premium Membership Features
Users who want to upgrade to a paid premium membership on the Nevermet dating app get access to several beneficial perks and additional features. While each app and membership package is unique, several premium features often include the following:
Unlimited Messaging
With unlimited messages, premium users can engage in more meaningful discussions with their compatible matches.
Advanced Matching Algorithms
Users with paid subscriptions get access to more filters and sophisticated matching algorithms, narrowing their search for a compatible partner to people who meet their particular requirements.
Ad-Free Experience
Premium users never have to worry about being interrupted by annoying ads as they browse or communicate.
Profile Boosts
As a premium member, you'll have more profile views, potential matches, and opportunities to communicate with other people.
Enhanced Privacy Settings
Users get access to enhanced levels of privacy, such as the option to hide details about themselves or restrict who can see their profiles.
Video and Voice Calls
In-app voice and video calling capabilities facilitate more organic and engaging communication between members.
Access to Virtual Dating Experiences
Members get first dibs on an increased number of virtual dating activities, enabling them to have more in-depth and interesting chats with their matches.
Do Nevermet Memberships Renew Automatically?
Yes. When you sign up for a recurring membership that bills automatically, you will be charged on an ongoing basis until you unsubscribe. Your membership will renew automatically for a further equal term at the cost you selected when subscribing at the end of each subsequent subscription period.
Even if you delete your Nevermet account and the Nevermet app from your device, your membership will continue until you cancel it through Nevermet or the third-party account. In the event that you cancel your membership, you will have access to the service until the end of your current subscription term, but your membership will not be renewed.
Should You Join Nevermet?
Let's get to the burning question: Should you sign up for a dating profile on the Nevermet dating app? We are leaning toward a hard "yes," but it isn't up to us! So to help you make an informed decision, we'll present the arguments for joining as well as for not joining to help you make a choice!
Reasons to Join
Although not a comprehensive list, we have compiled some of the most compelling reasons to join the Nevermet dating app–these include the platform's top benefits and features we discovered during our review!
Innovative Concept
The Nevermet dating app provides a unique concept that centers on linking people who haven't met face-to-face–and probably never will. The platform offers a space where people can build connections and cultivate relationships through shared interests and virtual interactions.
Probability of Meaningful Connections
Nevermet's unique approach allows users to go beyond superficial first impressions and make genuine connections based on their similar interests and activities–this means that compatibility and shared interests can grow into something more meaningful over time and are based on more than physical appearances!
Sophisticated Matching Algorithm
Nevermet employs the use of a complex matching algorithm that incorporates the preferences, dislikes, and personality traits of its members–this means that users spend less time browsing through profiles that do not meet their criteria and have a much greater possibility of discovering a compatible match!
Virtual Reality!
Everyone knows that virtual is super cool, and Nevermet takes this to the next level by providing its users with the opportunity to interact with one another through collaborative activities like virtual trips, movie nights, and online games. These fun activities bring a fresh element to online dating by replicating what it would be like to be together in IRL.
Reasons Not to Join
Below, you can find some reasons why joining Nevermet may not be the best decision. If you find yourself nodding your head along to any of these downsides, it may be a good idea to look into other dating apps.
Smaller User Base
Because Nevermet is a niche dating app with a smaller user base than some of the top dating apps, users in less populated locations will probably have a lower number of prospective matches and fewer possibilities to choose from when it comes to matches.
Minimal Physical Interaction
Because the app facilitates communication between people who have never met in person, there is an absence of genuine physical interaction. Certain people may feel more comfortable interacting in person and find it difficult to form meaningful relationships solely online.
Reliance on Tech
Nevermet's success as a VR dating app is very dependent on both technology and internet connectivity. If any issues arise, like glitches or other tech problems, your dating experience will be interrupted.
Catfish Catnip
As with any online dating platform, there is the risk of coming across those who may misrepresent themselves, lie on their profiles, or the dreaded catfish. Add in the no-real-faces avatar-only profile requirement, and it's a recipe for deception!
The Sign-up Process
Signing up for the Nevermet dating app was quick and easy–it took us about 5 minutes from start to finish! The app is available for iOS and Android devices, and users can join the platform's Discord channel.
We signed up using an Apple smartphone, but the steps for joining are the same for Android users!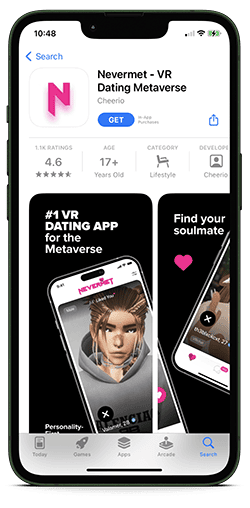 Step 1: Install and Download the Nevermet Dating App
Open the app store on your iPhone or other Apple device and click "GET" to start the installation process. When it's downloaded, click on the app to get started! You can also go to Nevermet's homepage on any web browser, click on the which app you want to download, and you'll be immediately redirected to the app store.
Step 2: Create Your Account
Click on the fluorescent pink "GET STARTED" button to create your dating account. When prompted on the next screen, choose how you'd like to log in. You can do so with an Apple ID, Google or Discord account, or with your mobile number.
Step 3: Create Username
Now, create a fun and unique username for your new dating profile–it will be how you are identified, so make it a good one!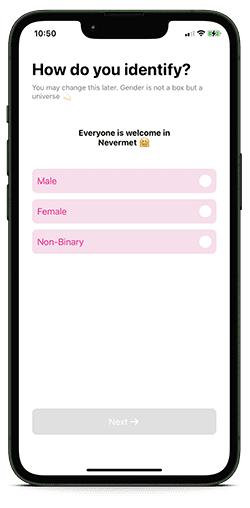 Step 4: Enter Basic Details
The next step is to choose how you identify yourself and your date of birth. Click the "Next" button when you are ready to move on!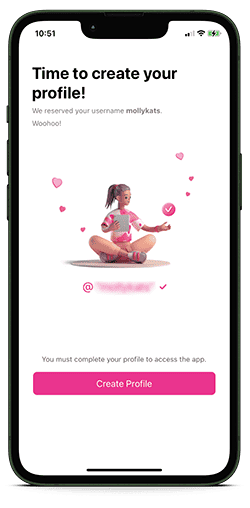 Step 5: Create Your Profile
Hit the pink "Create Profile" button–you'll see your username on this screen.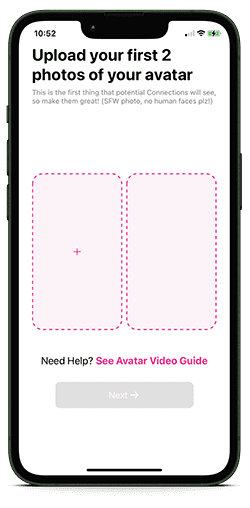 Step 6: Choose Your Profile Avatar
On Nevermet, there are no traditional photos; they even say there are "no human faces allowed!" Click the "I understand" button and upload two SFW (safe for work) avatars of your choosing.
Step 7: Build Your Profile and Choose Preferences
Now it's time to craft your Nevermet dating profile by sharing a little about yourself with a minimum of 100 characters.
Choose the hardware you own and use–you can pick as many as you own.
Select which digital communities you are a part of.
Now, tell Nevermet who you want to meet on the dating app and specify the ages range using the slider.
Nevermet wants to know how you heard about them, so if any of the below apply, click on them! If not, click "Other" to move to the next step.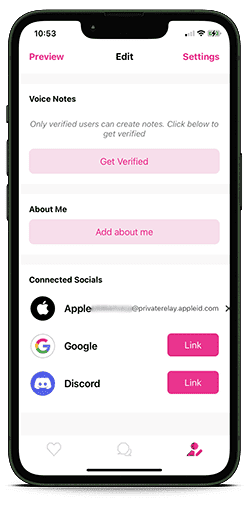 Step 8: Verify Your NeverMet Profile (Optional)
And that's it; good on you for completing your Nevermet dating profile!
You can verify your dating profile at this stage. While it isn't required, it is recommended so other members know you're legit, and so you can create notes while using the dating app. You can also link your Google and Discord accounts and upgrade to a premium membership!
While you can see some users, you'll have to wait until Nevermet reviews and approves your account before you can start interacting with potential matches. The dating app will contact you when you are good to go!
Alternatives to Nevermet
After thoroughly reviewing the Nevermet dating app, our team of dating experts feels it is an outstanding app for VR enthusiasts searching for love. While we think it's a great dating app, you might decide that it comes up short of your dating app expectations, so we've included a whole bunch of fantastic alternatives!
Dating App
Key Facts
Review
Zoosk

Active Members: 40+ million
Gender Ratio: 47% men to 53% women
Average Age: 24-35 years (33.38% of total users)
Pricing: Begins at $10.00/month

Zoosk Review
eharmony

Active Members: 16+ million+
Gender Ratio: 48% men to 52% women
Average Age: 25-34
Pricing: Begins at $35.90/month

eharmony Review
Meetup

Active Members: 450,000
Gender Ratio: 60% men to 40% women
Average Age: 25-34
Pricing: Begins at $16.49/month

Meetup Review
Dating.com

Active Members: 4.4 million
Gender Ratio: 60% men to 40% women
Average Age: 33-39
Pricing: Begins at $0.13/credit

Dating.com Review
GamerDating

Active Members: 3,500
Gender Ratio: 74% men to 26% women
Average Age: 21-29
Pricing: $35 (2 months)

GamerDating Review
VR Alternatives to the Nevermet App
| Dating App | Best For | Review |
| --- | --- | --- |
| Flirtual | Finding tech-savvy compatible partners | Flirtual Review |
| VRChat | Finding casual dates and gaming friends | VRChat Review |
| Planet Theta | Finding love and serious relationships in a VR setting | Planet Theta Review |
Frequently Asked Questions
Read on for answers to some of the most frequently asked questions our readers have had about the Nevermet dating app!
How Does the Nevermet Dating App Work?
Connecting people who've "Nevermet" in person is the secret to Nevermet's success–it uses a sophisticated algorithm that factors the user's likes, dislikes, and location to come up with a list of potential matches. Various forms of virtual communication (chat, phone conversations, video calls, and "virtual dates") are all available to users.
Is Nevermet a Safe Dating App?
Yes! The privacy and safety of its users are always a top priority for Nevermet–it takes precautions to ensure the safety of its users and the security of their information while they are using the platform. While no dating app can 100% guarantee the safety of its members, some platforms go above and beyond to make it a safer community, and Nevermet is one of those platforms.
Is Nevermet Just for Long-distance Relationships?
Despite its name, Nevermet isn't solely for singles who are only interested in long-distance relationships with others on the dating app–people from all over the world can use it to find romantic partners, causal relationships, and friends.
Is Nevemet Free?
Nevermet provides basic free users with a subset of features that allow them to create a dating profile, browse other profiles, and limited communication with their matches. Premium membership unlocks additional features and benefits that enhance the functionality of the platform and increases your chances of meeting someone special!
Who Founded the Nevermet Dating App?
Developers Cam Mullen and Solaris Nite, who have released VR applications like Cheerio, Couch, and Somewhere, created the Nevermet dating app. The creators say the platform's unique selling point is the chance to meet and connect in imaginative landscapes that are nearly difficult to construct in real life. On a first date, you could "Play ping pong, ride unicorns, and go to Paris," as Nite and Mullen put it.
Do Nevermet Premium Memberships Automatically Renew?
Yes. When you sign up for a premium membership subscription, payments will be deducted from your chosen payment method at the start of each billing cycle until you cancel the membership or disable the auto-renewal feature.

You can uninstall the Nevermet app and your Nevermet account from your smartphone at any time, but your membership will remain active until you cancel it. If you do decide to cancel your membership, you will still have use of all premium features until the conclusion of your current subscription period.
How Do I Cancel My Nevermet Premium Subscription?
You can cancel your Nevermet dating app account at any time–simply send an email with your username and phone number to support@nevermet.io. and they will follow up with you!