Our team of experts diligently research and review all of the products and services we recommend. If you buy through our links, we may receive a commission. Learn more here.
If you've dipped your toes into the world of online dating, you've probably come across Cupid Media and their arsenal of niche dating apps. If you are new to the online dating scene, there is an abundance of fantastic dating sites under the Cupid Media umbrella, one of them being the JapanCupid dating app.
JapanCupid is the perfect matchmaker for those looking to mingle with Japanese singles, whether in Japan or abroad. It's also an excellent platform for non-Japanese folks who have a thing for the Land of the Rising Sun.
JapanCupid proves that when it comes to online dating, sometimes it's better to go niche than to go home alone, so if you are looking for a platform to meet Japanese singles, this is the place to be! We will tell you all about this specialized dating platform in our complete review of the JapanCupid dating app for 2023.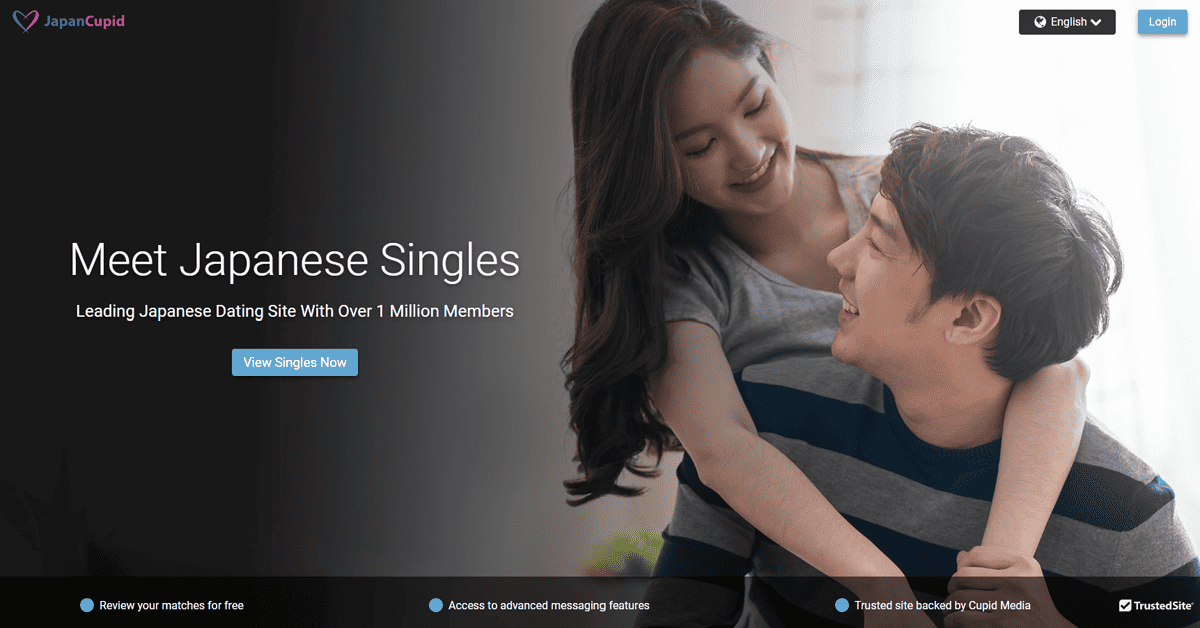 | | |
| --- | --- |
| Sign-Up Time: | 5 minutes or less |
| Cost: | $10.00 – $69.98 per month |
| Membership Pool: | 700,000 |
---
---
Our JapanCupid App Rating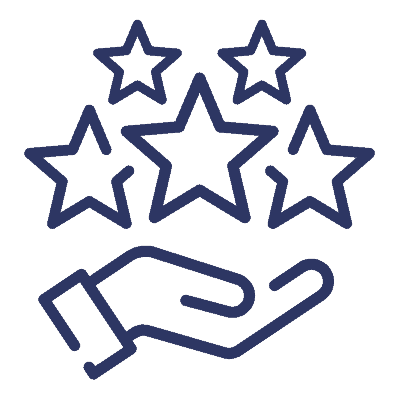 Overall Rating

JapanCupid is coming in with an overall score of 3.6 out of 5!
We've rated JapanCupid in six different areas for this review. We gave JapanCupid a score out of five in each of these categories and then took the average of those scores. We scored Cupid Media's service on multiple fronts, including its features, ease of use, quality of matches, membership price, and security and privacy measures.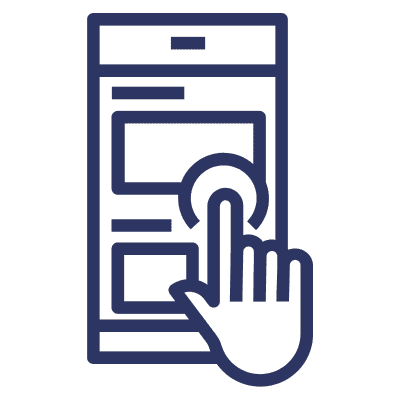 Ease of Use

Signing up with JapanCupid is easy and free, requiring only a valid email address, a few minutes, and an appealing profile picture. There are just a handful of questions that can help you learn more about what makes you tick, but they aren't quite as extensive or lengthy as others we've seen. In our experience, JapanCupid is among the easiest-to-navigate dating apps.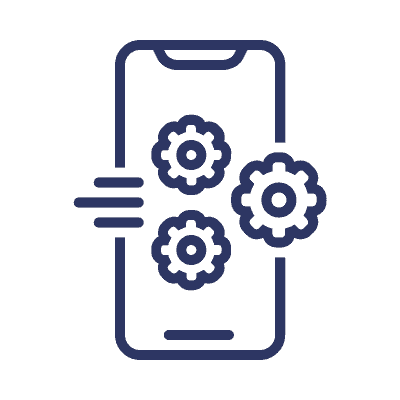 Features
Like users of other Cupid Media platforms, members of JapanCupid have a variety of features and perks at their disposal to increase their success rate in online dating. To provide users with the best possible dating experience, it is essential to offer a variety of useful features!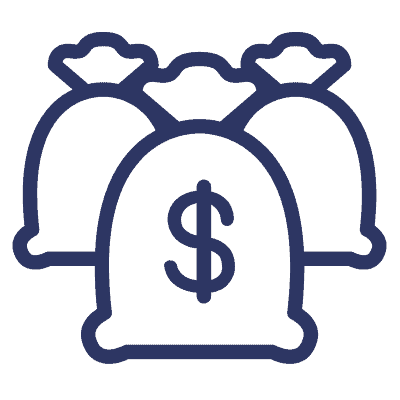 Cost


One of JapanCupid's strongest points is the sheer number of available memberships. There are 12 different subscription options for customers to pick from, which means that there is an affordable subscription for almost everyone!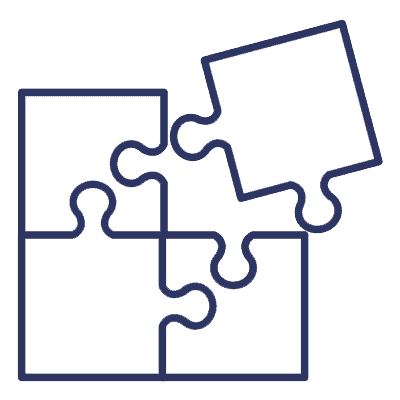 Match Quality


The match quality is adequate at best due to the relatively small size of the dating pool. We find the Cupid Media dating apps' matchmaking process particularly appealing because of the sophisticated search filters, and geolocation features they employ–and premium members have access to Mutual and Reverse Matching, which narrows the field down even further for locating compatible partners on the JapanCupid dating app.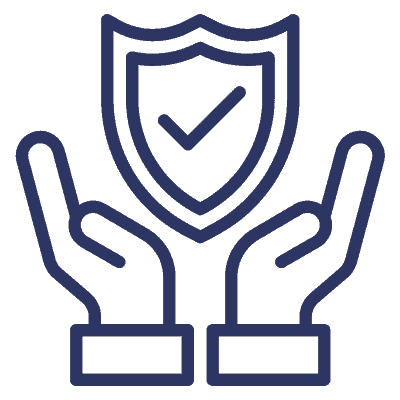 Safety and Security


JapanCupid places a premium on user security, and its dedication to providing a safe environment for online dating is on pace with the best in the business. To keep its users secure, JapanCupid provides a hotline with a toll-free number and an easy "report user" option.
JapanCupid is committed to protecting its users' privacy–it will do so in accordance with all local laws and regulations (with the exception of any details you knowingly choose to make public).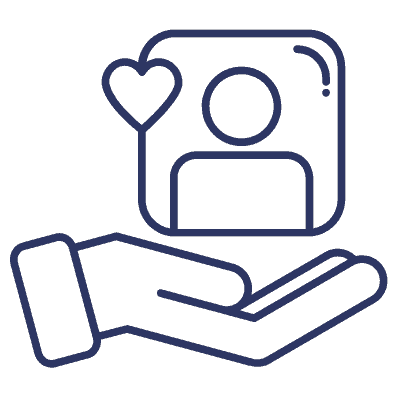 Customer Service


The customer service options available on JapanCupid are excellent. The dating app has a dedicated section for answering consumer questions, and you can contact them by email–their frequently asked questions page has answers to many frequently asked questions. JapanCupid's customer support is available Monday through Friday, 9 a.m. to 4 p.m. (Australian Eastern Standard Time), for your convenience.
If you need assistance outside of regular business hours, you can always use the "Help" option in the app's navigation bar or the link in the page's footer. A chat window appears when you click the "Customer Support" button, but it's just a search bar.
The system's ability to address the vast majority of our concerns came as a pleasant surprise, but let's face it: a live chat option would be preferable.
Overview of JapanCupid
JapanCupid offers premium perks for those willing to invest and an array of top-notch singles spanning Japan, the US, as well as nearby nations. So if you are looking for a match made in sushi heaven, our JapanCupid dating app review says you're in for a rawesome time!
JapanCupid Fast Facts
Year Founded: 2005
Membership: All foreigners interested in finding a Japanese partner are encouraged to sign up for JapanCupid!
Average User Age: 32-39 years
Gender Ratio: 80% men to 20% women
This particular Cupid Media dating app was founded in 2005, the average age of singles is between 32-30, and men far outnumber the women on the platform by a whopping 60%.
Premium Membership Subscriptions and Prices
All membership tiers for Cupid Media's dating apps offer the same set of features and pricing structure. Gold, Platinum, and Diamond are the three premium membership levels on JapanCupid. Apart from the clear distinctions in cost and duration, the sole characteristic distinguishing the pricier plan from the more affordable one is its ability to translate messages.
| Package | Length | Price Per Month | Total Cost |
| --- | --- | --- | --- |
| Gold | 1 week | $59.96 | $14.99 |
| Gold | 1 month | $29.98 | $29.98 |
| Gold | 3 months | $20.00 | $59.99 |
| Gold | 12 months | $10.00 | $119.98 |
| Platinum | 1 week | $69.92 | $17.48 |
| Platinum | 1 month | $34.99 | $34.99 |
| Platinum | 3 months | $23.33 | $69.98 |
| Platinum | 12 months | $12.50 | $149.99 |
| Diamond | 1 week | $35.00 | $140.00 |
| Diamond | 1 months | $69.98 | $69.98 |
| Diamond | 3 months | $46.66 | $139.97 |
| Diamond | 12 months | $25.00 | $299.98 |
It's important to note that each tier doesn't have its own set of benefits–instead, as you progress to higher pricing tiers, you'll gain access to a broader range of services and tools, and the benefits increase as per the membership tier. If you were previously a Gold Tier member and upgraded to Platinum or Diamond, you still have all the benefits of the Gold Tier membership.
JapanCupid stands out from other dating apps as it offers a distinctive feature to its premium members–they have the option to pay for their membership in four equal monthly installments. Certain dating apps that require payment will require you to do so before you can communicate with other users.
Does the JapanCupid Dating App Offer Free Trials?
JapanCupid stands out from other online dating apps by not offering a "freemium" trial period that grants new users access to all premium features. As a standard member, you have access to the information about when other users last appeared online and the capacity to see who has viewed your profile. You have the option to sign up for JapanCupid and try it out without any financial commitment, as it operates on a freemium membership model.
Standard (Free) Features
Create an account
Make and customize a profile
Create search filters
Simple matching
Send other members "likes."
View the profile details and images of other singles
View and respond to messages that paying members have sent to you
Premium Membership Features
Message all users – Only premium members can send messages to free users. If a person is a paying subscriber, their profile will have a green checkmark next to their name–only paying subscribers can send initial messages to other users.
Instant messaging chat – Live chat is not just texting, so put on a happy face and enjoy talking to a match face-to-face. Free members cannot engage in instant messenger communication with other users; however, Gold and Platinum subscribers can use this feature with any other member.
Ad-free dating experience – There's no need to go into detail for this one; a paid upgrade will eliminate the distraction of pop-up ads.
Browse anonymously and hide your profile – Premium users can make their profiles and photos invisible to the rest of JapanCupid's users.
Rank higher than other members – Appearing higher in search results is another benefit of being a paid member. This has a dual purpose of enhancing their dating profile's exposure and bolstering its trustworthiness because most fake profiles pay for subscriptions.
Double the profile space – Members who upgrade to Platinum have twice as much profile space, giving them more room to describe themselves and what they're looking for in a partner.
Message Filter – You can set up a filter to disregard specific messages, and those that make it through the filter will be stored in a special folder.
CupidTag – Use this delightful feature to its full potential by drawing attention to your profile's most impressive features. The nicest part of the Cupid Network is the chance that a user who is a good match for you might stumble upon your dating profile just because you both have the same Cupid tags.
Automatic Message Translation – A built-in auto-translation system makes chatting among Platinum members doable despite linguistic differences.
VIP Profile Highlighting – If you're serious about finding love online, you should highlight the fact that you've upgraded to a premium membership by adding the unique Diamond icon to your profile.
Mutual and Reverse Matching Algorithms – Finding love is a lot less of a challenge when you have unique mutual and reverse matching algorithms at your disposal!
Do JapanCupid Memberships Renew Automatically?
Although you are given the option of ending your auto-renewing membership on JapanCupid, it can be helpful to think of it as an online assistant that ensures your subscription is renewed before it expires! Your membership will be automatically renewed for the same price and length at the conclusion of the current term if you do not disable it.
To do this, you'll need to access your profile settings for your account and follow the on-screen instructions.
Should You Join JapanCupid?
If you're serious about finding love or building a serious connection with a Japanese person, then JapanCupid is well worth your time and money. But due to 80 percent of the dating app's users being male, you'll definitely have better luck if you're a lady from Japan or the West who wants to meet guys from Japan.
To clarify, JapanCupid may only be worthwhile if you are serious about finding a partner for the rest of your life, such as through marriage. The majority of JapanCupid users aren't looking for casual relationships–they want serious commitment, whether in the form of marriage or a long-term partnership.
Before you click the "upgrade to the premium membership" button on a dating app, ensure that you are not just subscribing to a so-so platform. We've weighed the pros and cons of using JapanCupid so you can make an informed decision about whether to sign up.
Reasons to Join
Our investigation of JapanCupid is so thorough that it could be used as a covert operative's file! In this comprehensive review of JapanCupid, we've incorporated all of the info we obtained, and you can use this information to help you decide either to join or look for another dating app. That being said, we think there are many good reasons to give this dating app a go.
Simple Registration and Daily Matching
The simplicity of JapanCupid is one of its strongest points–the layout of the menus and other interface elements of this dating app makes navigating the service so easy. This includes a quick and straightforward sign-up procedure, customizable search filters, and matches with detailed profiles.
Guaranteed to Find Japanese Singles
The name of this dating app pretty much says it all: it's a great place to meet Japanese people wherever you happen to be. You might want to look at other dating apps if you're specifically interested in dating someone of a different race or culture.
Numerous Premium Membership Choices
Twelve different membership levels are what set JapanCupid apart–if you're searching for an affordable membership plan, you have so many options to choose from!
Take Your Dating Life International
This is a platform for meeting people from all across the world, and paid members of JapanCupid can utilize message translator tools to help them communicate with each other across barriers to communication. JapanCupid has over 700,000 registered accounts, yet just 90,000 are from the United States.
Reasons Not to Join
There are several reasons why you should join the JapanCupid dating app, but if you're still not convinced, we get it–we also have some reasons why you may not want to join the platform.
Unbalanced Gender Ratio
The fact that JapanCupid has an extremely male-dominated user base (80% vs. 20%) is a significant disadvantage. As a predominantly male dating platform, it could prove difficult for men to discover eligible Japanese women to match with. On the flip side, this is hands down the best dating app for Japanese women looking for love with Japanese men.
Strictly Serious Relationships
The vast majority of JapanCupid's users are looking for committed partnerships. Actively pursuing relationships and romance might not offer as many results as serious relationship hunting.
Plenty of Inactive Dating Profiles
Daily active users on JapanCupid average roughly 4,300, with a total of over 700,000, but many profiles appear to be dormant. However, a number of profiles on the platform (like with all other modern dating apps) appear to be fake, kept up by catfishers or scammers that prey on unsuspecting users. Alternatively, numerous potential partners can be situated in a different country without wanting to pursue an international relationship.
No Free Messaging
The fact that you have to upgrade to a paid membership on JapanCupid just to talk to another user is a major drawback of the service. Users on the free tier can respond to messages sent to them by those on the paid subscription tier, but they cannot initiate new communications unless they upgrade. To use this so-called "feature," you must upgrade to a Gold or Platinum Membership.
The Sign-up Process
Signing up for a free account and seeing other users' profiles takes less than five minutes. This is due to JapanCupid allowing you to build up your profile after you've signed up–you don't have to do it all at the start. If you consider how long it takes to sign up for a new account, fill out the information on your profile, and then set up your date factors or search filters, it could take anywhere from 10 to 20 minutes.
Continue reading for details on sign-up as well as step-by-step instructions on how to get started!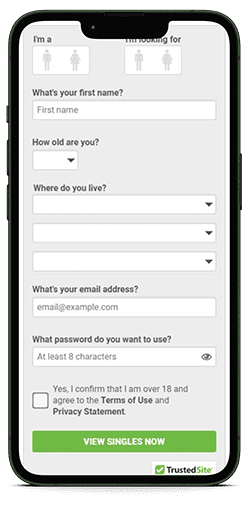 Step 2: Enter Your Basic Info
Next, provide your name, sex, and the gender you're interested in dating–in addition to requiring your date of birth and email address. You'll also need to come up with a password for your new account.
Then confirm that you have read and agree to the Privacy Statement and Terms of Service by checking the appropriate box and proceed to JapanCupid by clicking the "View Singles Now" box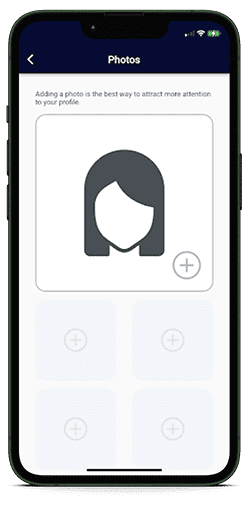 Step 3: Upload Profile Photo(s)
Adding a picture to your new dating profile on JapanCupid is optional; however, it is strongly encouraged if you want to attract attention from other singles! You're able to get a feel for the platform and the kind of people that use it by exploring the different menus and tabs and checking out a few free features.
However, we still recommend you finish some sections before using JapanCupid to search for potential partners!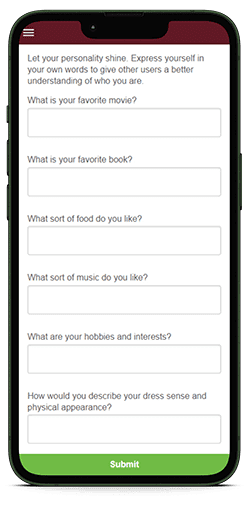 Step 4: Build Out Your Profile
If you want to find true love on JapanCupid, your profile needs to reflect the real you–singles will be more interested in you if you include additional details about yourself in your online dating bio.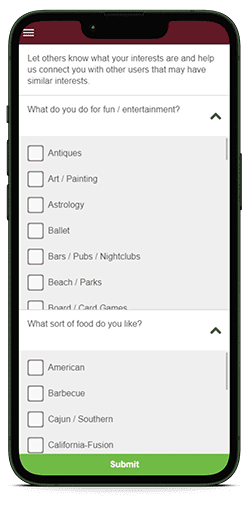 Step 5: Add Interests, Hobbies, and Dating Preferences
The more nuanced your profile is, the more likely it is that other singles on JapanCupid will want to reach out and interact with you. Keep expanding your dating profile with details above the bare essentials.
There is a section where you can describe your ideal partner, their lifestyle, religion, habits, etc., so make sure you fill that out!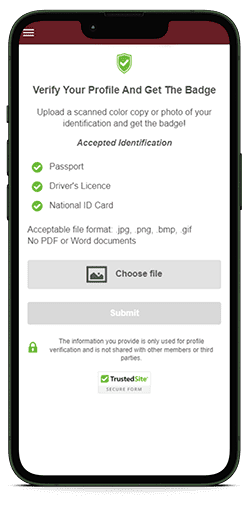 Step 6: Verify Your Dating Profile
Verifying your dating profile is optional, but it will let other app users know that you're who you say you are and give credibility to your profile. If a member is interested in getting verified on JapanCupid, they can do so by uploading a photo of themselves with an official form of ID (such as a passport, driver's license, or national ID card).
Step 7: Upgrade to a Premium Membership (Optional)
Consider purchasing a premium membership if you want more features and access than the free edition JapanCupid provides. To upgrade your membership, just pick your current level and click the "Upgrade Membership" option.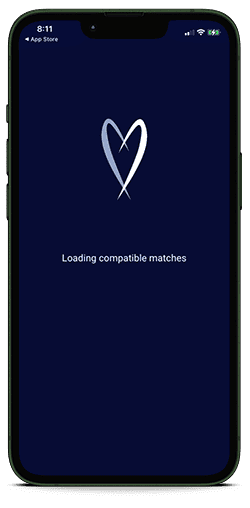 Step 8: Begin Searching for Singles
And that concludes the sign-up procedure in its entirety! You are free to begin your quest for love on JapanCupid now–good luck out there!
Alternatives to JapanCupid
Dating App
Key Facts
Review
Elite Singles

Active Members: 2+ million
Gender Ratio: 44% men to 56% women
Best For: Highly educated and successful singles
Pricing: Begins at $31.95/month

Elite Singles Review
eHarmony

Active Members: 16+ million
Gender Ratio: 48% men to 52% women
Best For: All singles who want a serious relationship
Pricing: Begins at $35.90/month

eharmony Review
Zoosk

Active Members: 40+ million
Gender Ratio: 47% men to 53% women
Best For: All singles – Flirting, finding love, and getting dates
Pricing: Begins at $10.00/month

Zoosk Review
SilverSingles

Active Members: 800,000
Gender Ratio: 53% men to 47% women
Best For: People over 50 looking for relationships
Pricing: Begins at $24.95/month

SilverSingles Review
Frequently Asked Questions About JapanCupid
Got questions about JapanCupid? Check out our FAQ section for answers! Check out some of the most common questions we get from your readers about JapanCupid below.
Who Can Sign Up for JapanCupid?
Everyone over the age of 18 is welcome to become a member of the JapanCupid dating app and search for love or friendship!
Is JapanCupid a Legit Dating App?
Yes! Love is in the air on the "Success Stories" page of JapanCupid, which is where happy couples tell their tales of falling in love and finding happiness in the romance department. Bear in mind, however, that upgrading to a premium membership gives you access to extra tools that will enhance both your ability to search for potential matches and your entire experience of using online dating apps.
Are Foreign Singles Welcomed on JapanCupid?
Of course, they are! More than 90,000 Americans have signed up for JapanCupid–the dating app welcomes both Japanese and non-Japanese users looking for love and friendship.
Can I Use JapanCupid for Free?
Yes, but free users on JapanCupid have limited access to the dating app's features unless they upgrade to a paid subscription. For instance, it doesn't cost anything for new users to sign up, create a profile, customize their search, and browse other users' profiles. A subscription plan is required to access features, including highlighting profiles, messaging other users, and using message translators.
Do Premium Memberships on JapanCupid Automatically Renew?
Your subscription will be automatically renewed for the period chosen unless you cancel before that. If you want to update your auto-renew preferences, you need to do so no less than 48 hours before your membership expires for the system to process your request properly.
Does JapanCupid Have a Mobile App?
There is a JapanCupid app in both the Google Play and Apple App Stores, which opens up the possibility of mobile romance! You can also access JapanCupid from any web-enabled device, including smartphones and personal computers.
Is JapanCupid a Safe Dating App?
It's a very safe and secure dating platform; however, there will be phony profiles and con artists, as with every other dating app on the market. If you encounter any of these accounts or scammers, you should get in touch with the customer support team through the 'Help' option immediately and inform them of the problem.
What Exactly Is Cupid Media?
Cupid Media is a network of 35 specialized matchmaking services–it operates niche dating services for those with certain lifestyle, ethnic, religious, and interest preferences. Cupid Media sites, which debuted in 2000, have amassed more than 35 million users throughout the globe.
Which Payment Methods Are Accepted at JapanCupid?
You can pay for your JapanCupid membership with a wide variety of methods, including major credit and debit cards, PayPal, direct bank transfers, personal checks, and vouchers.
Is It Safe to Use My Credit Card on JapanCupid?
Yes. JapanCupid uses SSL encryption to protect all transactions, and it will never share or sell your personal information to a third party without your explicit consent, as stated in its Privacy Policy.