Our team of experts diligently research and review all of the products and services we recommend. If you buy through our links, we may receive a commission. Learn more here.
In 2023, Indian dating apps have surged due to the large number of eligible single Indians living in different parts of the world. Although many Indian singles have grown up in traditional homes and are looking for a life partner, many are open to exploring all kinds of romantic possibilities. And IndianCupid can be their wingman in whatever romantic connection they're seeking!
Some daters in India's massive singles scene are on the lookout for a lifelong partner. In contrast, others want to meet people who align with their tastes and lifestyles concerning economic and cultural hobbies.
We think you should sign up for a premium membership or free trial at IndianCupid if you're ready to start exploring a top-notch dating app that will introduce you to compatible matches. There's no need to leave the house; all you need is a smartphone or computer and no more than 10 minutes of your time. Read on for your complete review of the IndianCupid dating app!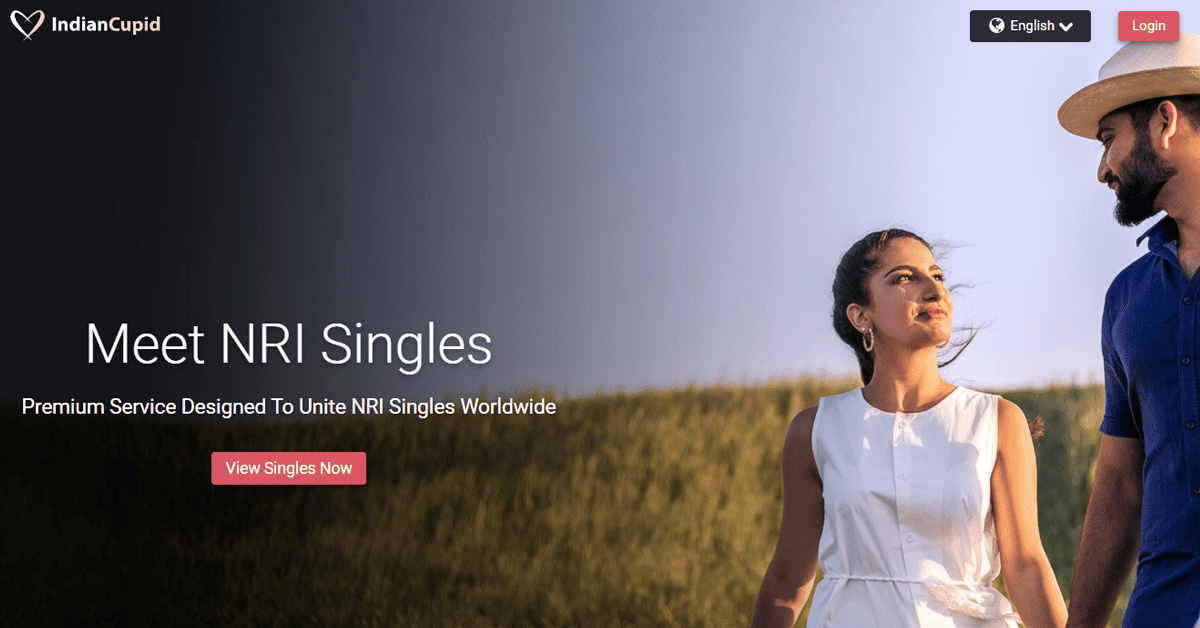 | | |
| --- | --- |
| Sign-Up Time: | 5 minutes |
| Cost: | $5.83 – $45.97 per month |
| Membership Pool: | 45,000 |
---
---
Our IndianCupid App Rating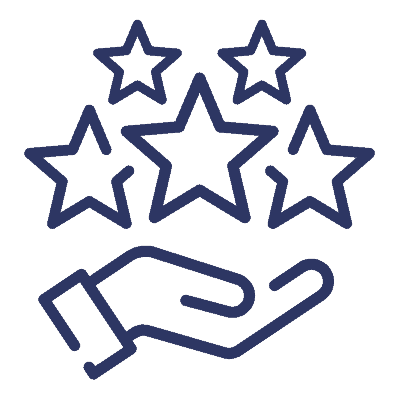 Overall Rating

IndianCupid is coming in with an overall score of 4.0 out of 5!
Our IndianCupid review is aimed at bringing you the most honest and accurate picture of the dating app that's possible, and once again, we're using our 6-point rating process. We've concluded that the IndianCupid dating app comes in with a rating of 4.0/5!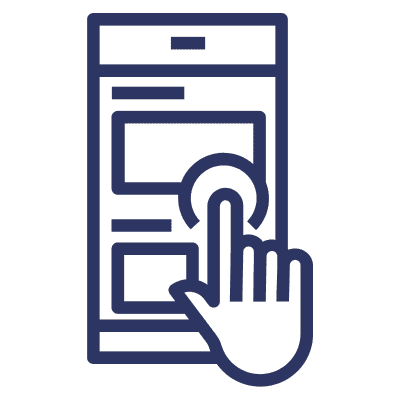 Ease of Use

Indian Cupid's registration procedure is quick and easy, requiring just a valid email address, five minutes, and a profile picture. A short series of questions may help you learn more about your personality, but they aren't quite as detailed as some of the other questionnaires we've seen. Indian Cupid is very easy to navigate, whether on the mobile app or a website browser!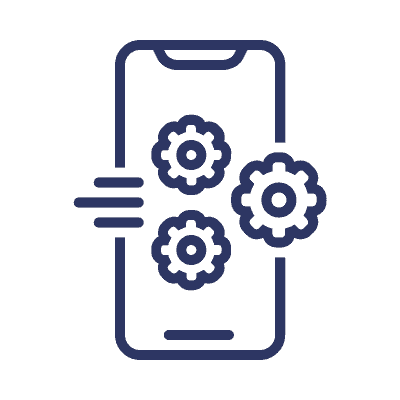 Features

IndianCupid, and Cupid Media, in general, has several appealing features that we liked using. Cupid Media comes loaded with valuable tools, such as its message translator, priority messaging, and 24-hour customer support. If we had to choose one element that we didn't love, it would be that extra features came at an additional cost. In all other respects, the features were a significant plus and a key selling point of IndianCupid!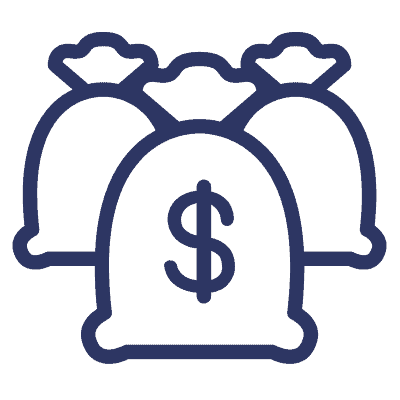 Cost


IndianCupid's premium membership levels are reasonably priced. It's a dating app with a lot of customization options thanks to its 12 different membership tiers. There are three membership levels, each with its own set of perks and four subscription durations within that tier–that's an excellent range that works for every spending plan!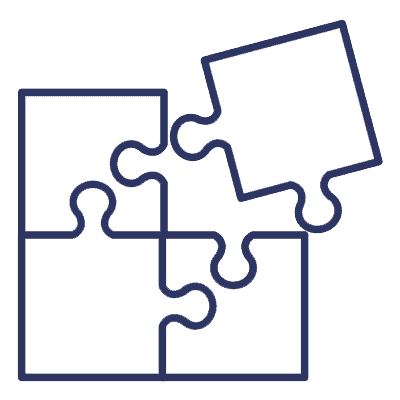 Match Quality


We had to give the match quality on IndianCupid a lower score–it's not IndianCupid's fault; it's just that it has fewer users compared to other dating apps, which is primarily to blame. Despite having 45,000 users overall, the niche dating app only has 500 members who are active weekly. We appreciate that IndianCupid's free users can make use of its daily match suggestions, however; more active singles and a bigger dating pool would be preferable.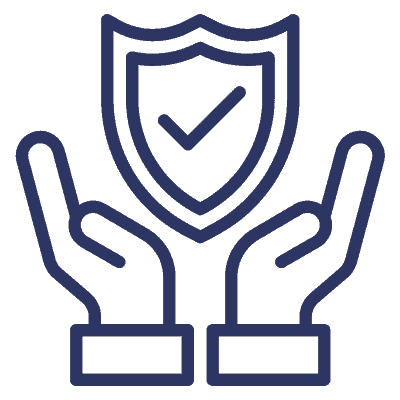 Safety and Security


As will all other dating apps, IndianCupid is unable to guarantee its users' safety and security entirely. Be aware of scammers and fake profiles, and report them to IndianCupid using the toll-free helpline or the app's simple "report user" button.
IndianCupid is committed to protecting its users' personal information and adhering to all local, state, and federal requirements. Except for the specific information you choose to make public, no one has access to your private data. To better protect its members, this dating site, just like InternationalCupid, requires its American users to fill out the IMBRA form required under the International Marriage Broker Regulation Act.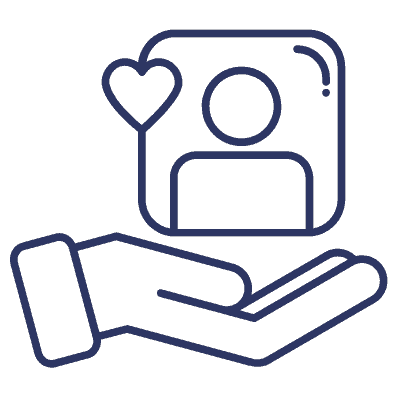 Customer Service


IndianCupid's customer care team is available from 9 a.m. to 4 p.m. (Australian Eastern Standard Time), Monday through Friday. If you have a problem outside of those hours, you can get in touch with support through the app's main menu or the link at the bottom of the page. When you choose the "Customer Support" menu item, a chat window or similar box will open.
Remember that you're only using a search bar and not an actual live chat with customer service when you type in what you're looking for–when you begin typing, the website will look for helpful blog posts, FAQs, legal documents, and anything else that might help you out. We were pleasantly surprised by the system's responsiveness to most of our questions!
Overview of IndianCupid
IndianCupid, part of Cupid Media's vast dating network, was established in 2000 to cater to the needs of those looking to connect with NRIs (Non-resident Indians) and other compatible Indian singles. The male membership makes up 65% of the total, while the female membership accounts for 35%, and the average age of members populating the dating app is between 25-34.
IndianCupid Fast Facts
Year Founded: 2000
The communication options on IndianCupid are comprehensive, ranging from instant messaging to video chatting, and virtual presents are another option for wooing a woman!
Average User Age: 25-34 years
Gender Ratio: 65% men and 35% women
Instant messaging, video chat, and virtual gifts are just some of the communication features available on IndianCupid.
Premium Membership Subscriptions and Prices
There are 12 different paid membership tiers on IndianCupid, similar to other Cupid Media dating apps. Gold, Platinum, and Diamond are the three tiers available. As you move up the tiers, you'll gain access to a growing number of advanced features. There are four levels of membership within each tier, each with a different duration but the same set of benefits.
| Package | Length | Price Per Month | Total Cost |
| --- | --- | --- | --- |
| Gold | 1 week | $35.44 | $8.86 |
| Gold | 1 month | $17.73 | $17.73 |
| Gold | 3 months | $11.50 | $34.99 |
| Gold | 12 months | $5.83 | $69.98 |
| Platinum | 1 week | $46.00 | $11.50 |
| Platinum | 1 month | $22.98 | $22.98 |
| Platinum | 3 months | $15.33 | $45.99 |
| Platinum | 12 months | $7.50 | $89.98 |
| Diamond | 1 week | $92.00 | $23.00 |
| Diamond | 1 months | $45.97 | $45.97 |
| Diamond | 3 months | $30.66 | $91.98 |
| Diamond | 12 months | $15.00 | $179.97 |
IndianCupid stands apart from the competition due to its variety of membership choices. Users can select a plan that suits them in terms of price and functionality from among a large range of options!
IndianCupid Dating App is one of the only dating sites that will allow you to pay off the total price of the membership in up to four monthly installments–most require the entire payment upfront.
IndianCupid Free Trial and Premium Features
Unlike other dating apps, IndianCupid doesn't provide new members with a "free trial" period that gives them access to certain premium features. As a free user, all you get is a record of who visited your profile and when. Free users can additionally view the last time each member was online. Most dating apps, like IndianCupid, include a free basic membership that allows users to create a profile and use a very limited number of features.
Standard (Free) Features
Create an account
Upload a profile photo
See who viewed their profile
Timestamp of when their profile was viewed
See when users were last active on the dating app
Premium Membership Features
Unlimited Messaging
Paid users of IndianCupid get access to more features, including the ability to send and receive unlimited messages with other users rather than just "liking" profiles and hoping they'll get noticed. This is the biggest reason why so many people upgrade to premium memberships on dating apps!
Profile Note
If you have a Platinum membership, you can add your own comments to a user's profile–don't worry, only you have access to your profile's notes, and no one else can see them!
Cupid Tags
We are really happy that this is a standard Cupid Media feature! You can make your profile more easily searchable by adding categories that describe you, and your profile will be indexed in other people's search engines using these terms. It's possible that a search for "profiles" would return hundreds of results, of which you might be one. However, if they use a search term that matches your Cupid Tag, you will appear highest in their search results.
My Favorites
If you're afraid about forgetting the names of your favorite members, you can look through them without any trouble–users can be added to your list of favorites with a single click of the star button located on their profile pages.
Algorithms for Mutual and Reverse Matching
To help you find the perfect companion, IndianCupid provides sophisticated mutual and reverse matching algorithms as a feature to premium members!
Message Translator
A feature exclusive to Platinum members, Message Translator instantly converts your communications from English to other languages, allowing you to maintain contact with possible partners worldwide.
VIP Profile Highlighting
Add a precious Diamond icon to your profile to show potential suitors that you mean business when it comes to finding romance–it shows users that you are a premium member!
Message Filters
Using the Mail Filter, you can ignore messages from matches that fail to meet your stated criteria. Users can enable the filter by typing in their filter parameters and clicking the ON button. All messages that went through filtering are still available within the Filtered Mail folder.
Do IndianCupid Memberships Renew Automatically?
IndianCupid enables auto-renewal for all paid premium membership plans, as do a majority of other dating apps. The purpose of auto-renewal is to prevent members from experiencing a service gap, and the same plan that was previously purchased will be charged to the user again when their current subscription is set to end.
Should You Join IndianCupid?
Before signing up for a dating app and paying for a premium membership, it's important to weigh the pros and cons, so we've broken down some of the reasons to join IndianCupid as well as some of the reasons you might not want to sign up.
Reasons to Join
Read on for the full scoop on IndianCupid, as well as an overview of the dating app's advantages and disadvantages, so you can come to an informed decision about whether or not to sign up. First, we'll start with a number of solid reasons why you ought to try the dating app.
Detailed Profiles
During our review of the IndianCupid dating app, we found that the majority of profiles were quite detailed, including information about the users' professions, religious affiliations, and backgrounds.
Message Translation
Any messages sent to you in a language you don't understand will be instantly translated into your native tongue. This allows you to connect with people of distinct ethnic backgrounds all over the globe!
Easy Sign-Up Process
Anyone can make a profile in a matter of minutes, and there's no cost involved. Although this may sway your decision to sign up, keep in mind that you won't be able to get much done in terms of communication if you stay with a standard free version of the dating app.
Variety of Membership Plans
There are 12 different levels of membership on IndianCupid, offering customers a lot of flexibility in selecting a plan that suits their budget.
Reasons Not to Join
For those who still have some reservations about trying out the IndianCupid dating app, we've listed some of the potential reasons people may not want to join so you have the whole picture and are able to make an informed decision.
Small User Base
IndianCupid is a specialized dating app with a much smaller user pool than mainstream platforms. This may be attractive to people looking for a specific dating situation, but if you want a lot of options, you are better off using a dating app with a much bigger user base.
No Free Messaging
One of the strongest downsides of the dating app is that you have to upgrade to a premium membership before messaging another user. Although you can reply to premium members' messages for free, you cannot send the initial communication if you are interested in someone–you have to be a Gold or Platinum Member to do this.
No iOS Mobile App
The mobile app software is only compatible with Android; users of Apple's iOS will have to go elsewhere if they want a compatible platform. This isn't necessarily a reason not to join; the app is mobile-friendly and pretty easy to navigate on a smartphone browser, but we know some could see it as a deal-breaker.
Membership Plans Auto-Renew
While some users don't mind when a subscription auto-renews, a lot of people detest this "feature," and not just when it comes to dating apps. Although it's convenient and can prevent disruption of your premium features, we can see how one might forget about being enrolled if they aren't currently using the service and then get frustrated when they see the charge on a financial statement.
The IndianCupid Dating App's Sign-up Process
The registration process for IndianCupid is quick and easy; it took us just under five minutes. There is no need to verify your email address; just fill out a short form with your email address, first name, a password of your choosing, your gender, and your date of birth.
Since there is currently no iOS mobile app, we signed up through the website's browser, but if you've got an Android device, you can just download the dating app and do it there.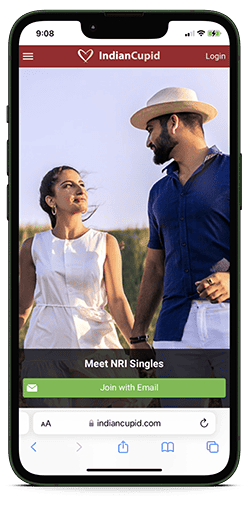 Step 1: Go to IndianCupid's Homepage
To get started, head to IndianCupid's homepage.
Step 2: Enter Your Basic Information
The next step is to enter your gender and the gender you are interested in connecting with on IndianCupid, your age, location, and email address, and then create a strong password. Click "View Singles Now" to move on.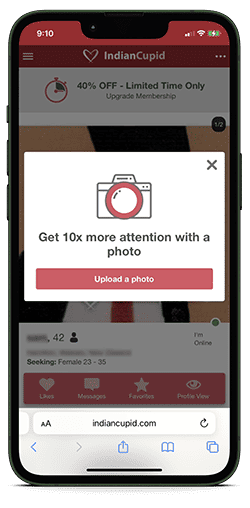 Step 3: Upload a Profile Photo
Now you'll upload a profile photo so other members can see who you are!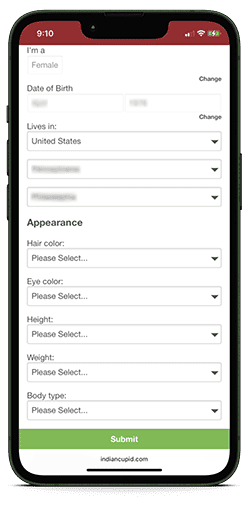 Step 4: Add Info for Profile
Here is where you'll build up your profile by entering information about your appearance, lifestyle, background/cultural values, and create a catchy profile heading to attract attention! You can also add your hobbies and interests at this stage.
Step 5: Specify Search Criteria
Tell IndianCupid who and what you are searching for on the dating app–you can also click the box that will filter out profiles that don't have a profile photo. You can also specify what you are looking for by physical appearance, location, age, lifestyle habits, and background/cultural values.
Step 6: Read the International Marriage Broker Act (IMBRA)
Carefully read the International Marriage Broker Act (IMBRA) and the disclaimer. If you agree to the terms, tick the "I Agree" box and hit the green "Submit" button.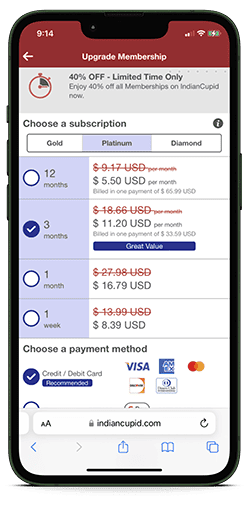 Step 7: Upgrade Membership (Optional)
Now, you'll have the option of staying with a basic free membership version or upgrading to a premium membership. Just remember that if you stay with the basic version, you'll be limited in communicating with other compatible members.
Step 8: Start Searching for a Match!
And that's it; you're all set up with a new Indian Cupif dating profile! All that is left to do is search for your perfect match.
Alternatives to the IndianCupid Dating App
If you determine that IndianCupid isn't the right dating app for you, that's totally understandable! Many other dating apps on the market may help you meet compatible singles who share your interests.
Look at the ones listed below and see if any of them strike a chord with you.
Dating App
Key Facts
Review
eHarmony

Active Members: 16+ million
Gender Ratio: 48% men and 52% women
Best For: All singles who want a serious relationship
Pricing: Begins at $35.90/month

eharmony Review
Elite Singles

Active Members: 2+ million
Gender Ratio: 44% men and 56% women
Best For: Finding highly educated and successful singles
Pricing: Begins at $31.95/month

Elite Singles Review
Zoosk

Active Members: 40+ million
Gender Ratio: 47% men to 53% women
Best For: All singles – Flirting, finding love, and getting dates
Pricing: Begins at $10.00/month

Zoosk Review
Bumble

Active Members: 11+ million
Gender Ratio: 57% men and 43% women
Best For: All singles seeking relationships, casual dating, or friendships
Pricing: Begins at $16.99/month

Bumble Review
Frequently Asked Questions About IndianCupid
Our goal in writing about dating apps is to provide as much useful information as we can. If you still have concerns after reading our IndianCupid review, we put together this collection of frequently asked questions (FAQs) we've received from our readers!
Is the IndianCupid Dating App Legit?
Yes! International Cupid is a part of Cupid Media Ltd., which is renowned in the dating app world and has over 30 other subsidiaries.
Is IndianCupid a Safe and Secure Dating App?
Absolutely. IndianCupid is a safe and secure dating platform–the app employs a highly secure encrypted connection to keep the personal and financial information of all users totally secure and out of the hands of marketers or other third parties. Any pictures users post with IndianCupid are only ever used by the app and never appear on a Google search.
Is IndianCupid Free?
IndianCupid's Standard Membership Plan is a free starting point for anybody interested in trying out the dating app before upgrading to a paid membership. New users can access basic features such as liking profiles, replying to messages from other members, and receiving daily match suggestions tailored to their individual preferences. The standard membership is a great way to try out IndianCupid with its basic features before committing to a paid upgrade.
How Much are IndianCupid Premium Memberships?
Four options are available under each membership tier, and the total cost of joining IndianCupid will change accordingly. For specifics on the cost of each specific plan, check out our breakdown of IndianCupid's membership plans in the review above!
What if I Can't Speak the Language of My Match?
When you upgrade to a Platinum plan on IndianCupid, communication problems of any kind are immediately resolved–your messages to a potential partner will be translated promptly into their language!
How Do I Cancel My IndianCupid Membership?
Users have the ability to do so via the billing section of their dating profile. They will continue to have access to all of the features of their premium membership until the next billing cycle.
What Is the International Marriage Broker Act (IMBRA)?
The International Marriage Broker Regulation Act (IMBRA) was created to protect fiancé(e) and marriage-based green card applicants, particularly women and children, from being exploited. Domestic violence and abuse against noncitizens (beneficiaries) who are married to or engaged to U.S. citizens (petitioners) and who have submitted immigration petitions to allow them to enter the country, such as those who met through an international marriage broker (IMB), is a serious problem, and the International Marriage Broker Regulation Act of 2005 was passed to address this issue.
How Do I Cancel Auto-Renewal on IndianCupid?
Users can always change their payment preferences, including disabling automatic renewal, in the billing section of their account.
How Do I Delete My IndianCupid Account?
You can deactivate your IndianCupid account; however, your profile will remain in the system. And if you wish to turn it back on, just log in and complete the brief "Request Membership Reactivation" form.
What Forms of Payment are Accepted by IndianCupid?
Users of IndianCupid have a variety of payment methods available to them, including online bank transfers, debit and credit cards, Paypal, Paysafecard, and bank transfers.