Our team of experts diligently research and review all of the products and services we recommend. If you buy through our links, we may receive a commission. Learn more here.
Founded in 1999, ChristianCupid is one of the most well-known and global Christian dating apps whose reputation has reached across countries' borders and helped Christians find love on a global spectrum.
Unlike some of the other dating apps that are on the market right now, ChristianCupid is dedicated to helping all of their users find real, long-term love that is meant to last a lifetime. The people who use ChristianCupid often walk away from their experience on the app with a life partner or a spouse who shares their faith and their values. No one wants to waste their time when they're online dating by talking to people with whom they know there's no future, and ChristianCupid knows that.
If you want to find a love that lasts for the rest of your life, download ChristianCupid right now!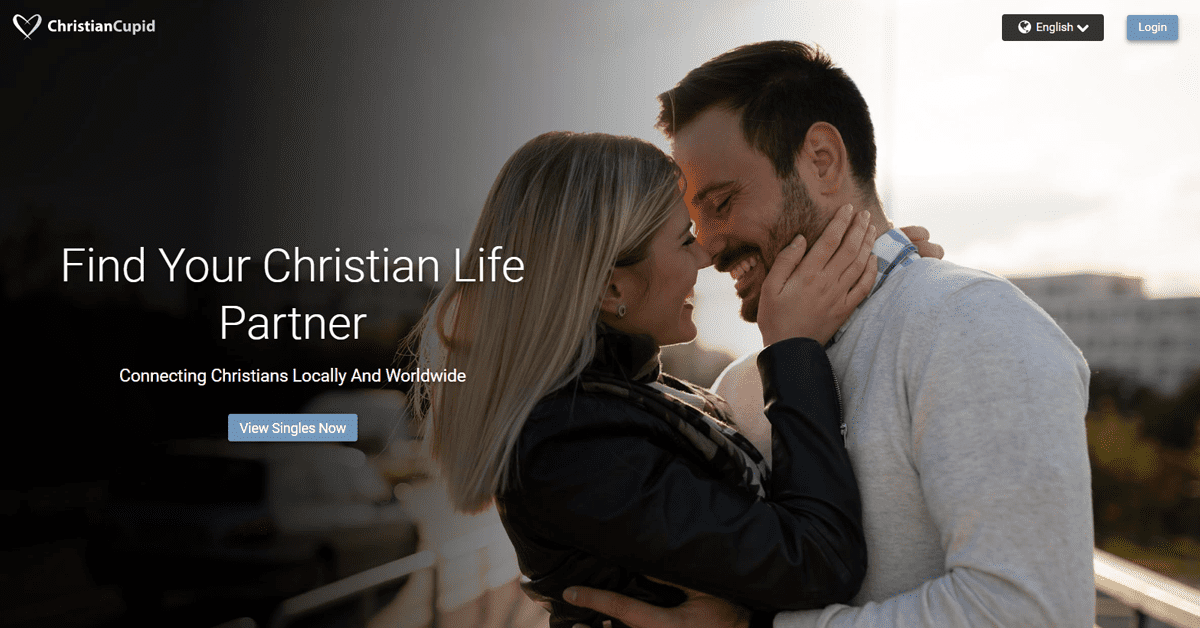 | | |
| --- | --- |
| Sign-Up Time: | 5 minutes |
| Cost: | $8.33 – $29.98 per month |
| Membership Pool: | 670,000 |
---
---
Our ChristianCupid App Rating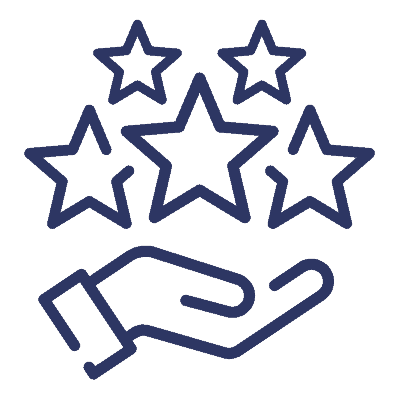 Overall Rating
ChristianCupid is coming in with an overall score of 3.3 out of 5!
We examined the major pros and cons of the ChristianCupid dating app to bring you an honest and accurate picture of this dating app that's possible. We use our 6-point rating process for scoring the ChristianCupid dating app. Each category gets its score, and we've taken an average to get to the overall ChristianCupid rating.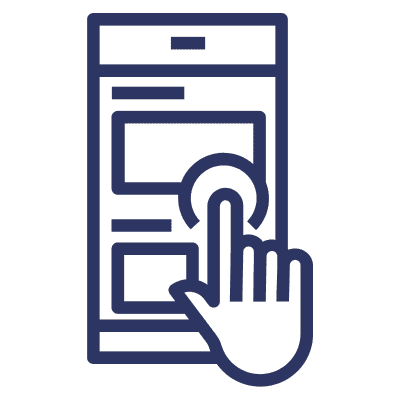 Ease of Use

ChristianCupid is an extremely easy-to-use dating app. Although some of its features are more basic than other, more flashy dating apps, that also means that anyone who logs onto ChristianCupid can understand how to navigate the app and use all of the available features. Although some people would rather have a flashy dating app, because ChristianCupid's primary audience consists of users in their thirties and forties, it's probably best that the app chooses an easy-to-use system instead of an overly-complicated one.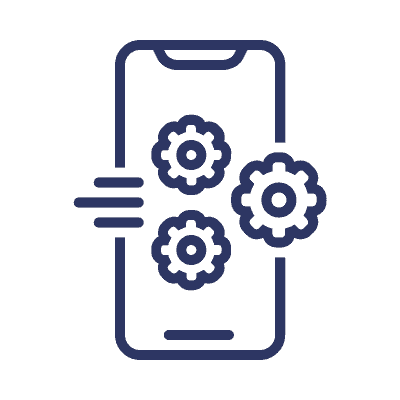 Features

One of our biggest pet peeves that often occur on dating apps is that some will not let free users actually use the service. This means that free users are limited to whom they can send messages, they often are not able to really explore all that the dating app has in store for them, and they're not going to have a real dating app experience for free.
The features that ChristianCupid provides for both paying and non-paying customers are basic, and some of them are just necessary features that all dating apps ought to have to be considered dating apps.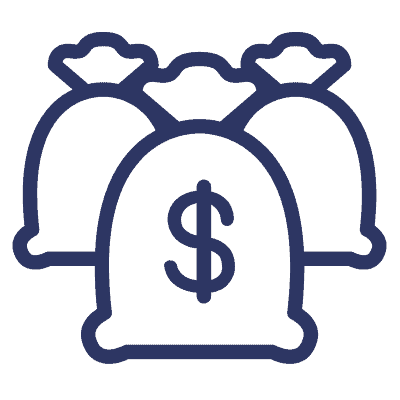 Cost


A membership on ChristianCupid is relatively inexpensive, especially considering there are two tiers of memberships that users can choose from. Both tiers help provide a great online dating experience for anyone who decides to sign up for a premium membership, and neither is extremely expensive. That being said, the memberships cost a bit more than we'd like, considering they only provide some pretty basic features. Still, when the price is compared to other dating apps' premium memberships, it's reasonable.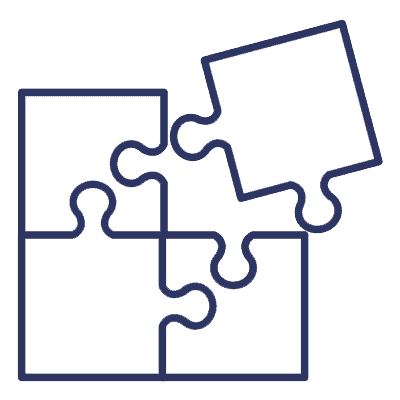 Match Quality


The match quality on ChristianCupid is excellent, especially if you're looking for a serious and long-term relationship with another Christian. ChristianCupid understands that it can be challenging to find someone that you're looking for online, so they make their profile setup process intuitive and easy to operate while also allowing users to show who they are and what matters to them in the process.
While you might not find every single person that you like online on ChristianCupid, you have a better chance of finding people who have things in common with you when you sign up for this dating app.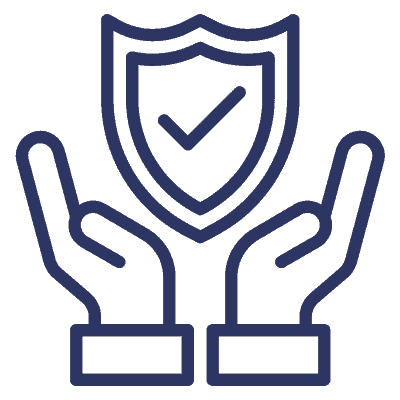 Safety and Security


The Christian Cupid team wants to ensure that your dating app experience is terrific and that you are kept safe throughout the entire time. Because of this, ChristianCupid values safety and security and will never sell any of its users' data. You will not experience data leaks or anything that might put you at risk when you're online.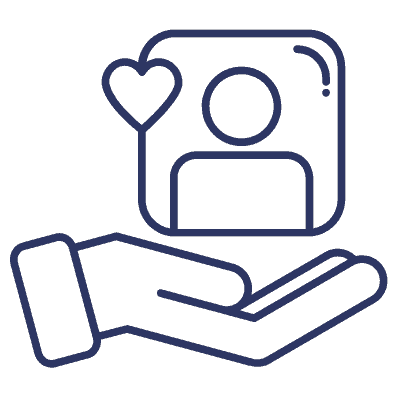 Customer Service


One of the fantastic features that ChristianCupid provides is that the customer support team is always available 24/7. Users can access customer service at any time of the day, and they will get all of their questions and concerns taken care of immediately.
For such a large platform that appeals to such a broad audience, it's almost unheard of that this kind of dating app is so dedicated to safety and its customer's experience, but that's one of the many things that sets ChristianCupid apart from the rest of the crowd.
Overview of ChristianCupid
Although ChristianCupid is one of the lesser-known Christian dating apps online right now, the app's design is simple but effective.
One of the things that ChristianCupid is dedicated to is connecting people from all over the world with each other. This is not only an excellent way for Christians to meet online, but it's also a great way for Christians to get out of their shell and be able to share their lives with all kinds of different people.
ChristianCupid Fast Facts
Year Founded: 1999
ChristianCupid is a popular dating app throughout most of the world. The app has active users in the United States, United Kingdom, and Australia, to name a few countries.
Average User Age: 30-40 years
Gender Ratio: 40% men to 60% women
There are members from the Philippines, Thailand, Singapore, Australia, the United States, and the United Kingdom. One of the reasons why ChristianCupid has such a global reach is because the company that owns ChristianCupid is an international conglomerate that owns many dating sites appealing to all kinds of people around the world.
The majority of the people on Christian Cupid are in their 30s and 40s, and most of the people who sign up for this dating site are looking for something serious and long-term. While ChristianCupid is a Christian dating app, users can also share how much or how little they want to include religion in their search, and some choose not to use it whatsoever.
Premium Membership Subscriptions and Prices
ChristianCupid offers two tiers of memberships. The first tier is the gold tier, where members are allowed to send unlimited messages to anyone, unlock messages, hide their profile and photos, and enjoy an ad-free experience while on the dating app. Of course, platinum members are allowed to experience all of those features and many more.
| Package | Length | Price Per Month | Total Cost |
| --- | --- | --- | --- |
| Gold | 1 month | $24.98 | $24.98 |
| Gold | 3 months | $16.66 | $49.99 |
| Gold | 12 months | $8.33 | $99.98 |
| Platinum | 1 month | $29.98 | $29.98 |
| Platinum | 3 months | $20.00 | $59.99 |
| Platinum | 12 months | $10.00 | $119.98 |
ChristianCupid Free Trial and Premium Features
Users can access ChristianCupid for free and become familiar with the app and all that it provides before they choose if they want to purchase a membership. But the free version of ChristianCupid is highly restricted and not conducive to a real dating app experience. If you would like to find love online while using ChristianCupid, you must purchase a membership.
Standard (Free) Features
Register for an account online
Create your profile
Upload your profile photos
Send friend requests
Perform a basic search online
Experience basic matching
Show interest in a few profiles
Block and report users
Send Messages to Premium Users
Premium Membership Features
Message Anyone on the App
Although this is one of the most basic premium features a dating app can provide for its users, it's vital and one of the few things people need to access to form relationships with each other online. Messaging others is one of the fundamental premium features.
Experience ChristianCupid Free of Ads
No one wants pesky ads popping up every single time you go on a dating app, and premium members don't have to worry about them! When you choose to invest in a premium membership for ChristianCupid, you can say goodbye to those ads for good!
Instantly Translate Messages
ChristianCupid is a global dating app that appeals to many different Christians from all around the world. Not to mention, the company that owns ChristianCupid also owns many worldly dating apps, so they're used to diversity. To ensure that you're able to experience all that the app has to offer, ChristianCupid provides a quick translating tool that premium users can access when messaging anyone who might not speak their language.
Double Your Profile Space
It can be hard to talk about yourself in the confines of your bio, and premium members don't have to worry about that! When you choose a premium membership, you can double your bio space and add as much information about yourself as you'd like. The extra space can also help you find success with people with whom you already know you're going to get along well.
Hide Your Profile and Photos
Sometimes, you just want to be able to explore your dating app without having to worry about people sending you messages or likes. ChristianCupid understands this, and the app allows its premium members to hide their profiles and photos when they're exploring their options on the app.
Highlighted Profiles
This is a great feature to employ if you feel you aren't getting much traction on your profile or want to add some boosts to your dating app. When you become a premium member, your profile will always have priority, and the other people on ChristianCupid will be able to see it at the top of their options whenever they log on.
Do ChristianCupid Memberships Renew Automatically?
ChristianCupid memberships do automatically renew unless you choose to opt out of them. If you don't opt out of them before the end of your current pay period, your subscription will auto-renew for the same amount of time that you initially signed up for, and you'll have to wait until that period is over before you can stop your premium membership again.
Should You Join ChristianCupid?
Now that you know some of the basics about ChristianCupid and how the app runs and operates, it's time to get to the actual questions. Like, should you even download ChristianCupid?
There is a dating app for everyone, and anyone who is trying online dating out or curious about all that online dating can offer them might have to try out a few different dating apps before they find their perfect fit. But that doesn't mean that you can't do a bit of research to see if ChristianCupid is the ideal dating app for you, just based on the facts.
We want rot to help make your decision about whether or not to download ChristianCupid as easy as possible in this review. Here are some reasons why you might or might not want to download ChristianCupid and see what it has in store for you.
Reasons to Join
If you're excited about what ChristianCupid stands for as a dating app and what it has to offer, it might be the perfect app for you! Of course, there's no way to know for sure if a dating app is actually going to fit your needs until you try it out, but we want you to be as confident about your choice of a dating app as you can be before you go all in on it.
That's why we outlined some of the reasons you should join ChristianCupid. We couldn't add in all of the reasons you ought to choose this as your dating app, but we wanted to give you a pretty good idea of whether or not ChristianCupid was the dating app that would work for you.
If You Want to Form a Long-Term Relationship
No one wants to be on a dating app for the rest of their life, and ChristianCupid understands that. That's one of the many reasons why the dating app is set up the way it is and why so many people can find real and lasting love with this dating app.
If you have been looking for a dating app that will help you find a long-term relationship, specifically with another Christian, then ChristianCupid is the perfect dating site for you. The majority of people who go on ChristianCupid are looking for something real and long-term. This is not a casual dating app, and it's usually for people serious about looking for love. If you have been looking for this kind of sturdy relationship and you're ready to stop with the casual flings, the ChristianCupid is the perfect dating app to give something a bit more serious a try.
If You Want to Connect with Christians from All Over the World
Many Christians know just how important it is to be in a community with each other and to be able to rally around each other, even when you're exploring the world of online dating. ChristianCupid also understands the importance of community and connection to the Christian faith. That's one of the reasons why the app emphasizes what it does. ChristianCupid is one of the largest Christian dating apps that brings Christians together from all over the world. If you want to connect with all kinds of Christians while you're online dating and explore your options romantically with any of them, then ChristianCupid is a great dating app to try out.
If You Are Looking for Something Specific When You're Online Dating
Often, people will get started on a dating app and not really know what they're looking for or want to find when they're searching for love. While this is a great way to find love and trust in the process, most of the users who sign up for ChristianCupid know precisely what they're looking for when it comes to love, and they're hoping to find it. When you sign up for ChristianCupid, users can specify if they're looking for romance or marriage as a result of their time on the app. Their answer will show in their profile so other people looking at their profile can see if the two of them are looking for the same thing.
If You Want to Choose How Much Religion Plays a Part in Your Dating Life
This is an exciting element of ChristianCupid, especially considering it's a Christian dating app. Most dating apps that are themed around religion are full-stem ahead when it comes to the religious aspects of the app. This isn't necessarily the case with ChristianCupid. In fact, when you create your profile on ChristianCupid, you can place yourself on a spectrum and tell the app how religious you are and how much religion matters to you when you're looking for a partner. That way, you're still able to date a believer, but you don't necessarily have to date someone whose lifestyle you're not going to necessarily agree with.
Reasons Not to Join
If you need more clarification about joining ChristianCupid, or you have a few doubts about whether this dating app will be the right choice for you, that's completely valid! One of the main reasons why there are so many dating apps on the market right now is that there truly is an app for everyone. That being said, it's beneficial to know if the dating app you're interested in will serve you or if you should look for another app.
Here are some of the reasons you might not want to join ChristianCupid.
If You're Not a Christian
While there will always be exceptions to this rule, ChristianCupid is a dating app centered around helping Christians find love online. If you're not a Christian, you might not be able to find the amount of success you're looking for, as the majority of people on ChristianCupid are looking for a Christian partner.
That being said, there's always a chance that you can find success with this app, even if you're a non-believer. But, we would like to warn you that if you're not a Christian, the odds might not be in your favor for finding someone on ChristianCupid.
If You Hate Seeing Fake Profiles
No one wants to deal with scammers, schemers, or bots when they're looking for love, and it's tough enough to navigate the world of online dating without having to double-check whether or not the person that you're talking to online is a real person. Unfortunately, one of the main problems that people who have tried ChristianCupid have is that there are some fake profiles that they can't seem to get away from. Thankfully, the support team at ChristianCupid is doing its best to eradicate any fake profiles, but there's only so much they can do.
If You're Looking for a Casual Hook-up or Fling
If you love dating apps because you love to find quick fixes and little flings from your time on the apps, that's absolutely wonderful! Thousands of dating apps provide that exact kind of service for their users, and you will not have to worry about finding someone on any of those apps. However, ChristianCupid is not one of those apps, and you're not going to quickly find someone online who wants a casual fling. ChristianCupid is geared explicitly toward connecting Christians online in hopes that they form long-term relationships. If you're not looking for anything serious, you might want to avoid ChristianCupid.
If You Love Modern and Tech-Driven Dating Apps
There are a lot of new and flashy dating apps out there right now, and they're pretty amazing. Online dating is constantly changing the game and the way people approach dating in general, and we're all for some of the more successful dating apps putting on a show and providing the newest and best updates for their users. Unfortunately, ChristianCupid is not one of the showier dating apps, and you're not going to find the most updated features when it comes to this app. Instead, the design team stuck with the basics of ChristianCupid, and they played it safe with a lot of its design and features.
The ChristianCupid Dating App's Sign-up Process
Every dating app you download has a different sign-up process. This could mean that the app focuses on a personality test so that the algorithm will be familiar with who you are and what you value. Or it could ask you some of the most fundamental questions about who you are and let you do all of the work to find someone.
No matter how the app is set up, it's always good to get a feel for what your dating app values when you're going through the sign-up process just so you can know whether or not you're going to like the dating app.
Step 1: Create an Account
When you first enter the ChristianCupid website, you will be met with this homepage. Click on 'View Singles Now' and start creating your profile!
Step 2: Add Your Basic Information
Now it's time to start creating your profile! Add some basic information to help you get started, including your first name, your gender and the gender of the person you're interested in, your age, email, and password.
Step 3: Upload a Photo
Now that you've created your profile, it's time to fine-tune it. Go ahead and upload a profile photo or five, and let people see who you are! Make sure that you're sticking to the profile guidelines, however.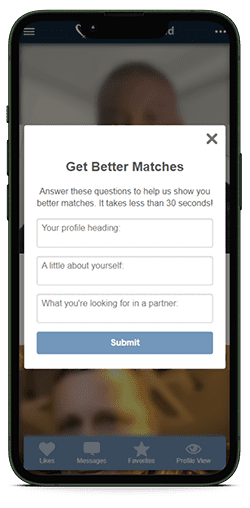 Step 4: Add to Your Profile
Let's let people get to know you a little bit. ChristianCupid will ask you to fill out your profile headline, a tagline that people will see when they first click on your profile. You can also write a little bit about who you are and what you're looking for in a partner during this step, just so that people will know whether or not you're a good fit for them.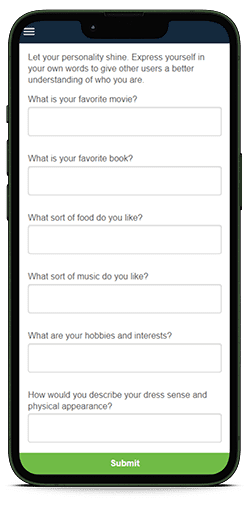 Step 5: Customize Your Quick Overview
This is another step that we encourage you to take to fill out your profile. You can choose up to eight sections that you would like people viewing your profile to know about you. These options could be anything from your family life to your education, appearance, lifestyle, habits, and religion. It's also good to note that ChristianCupid allows you to go into as much or as little detail as you'd like when talking about your religious beliefs.
This is not the only place where this information will be accessible to anyone; it's just your choice on what eight sections you want to highlight.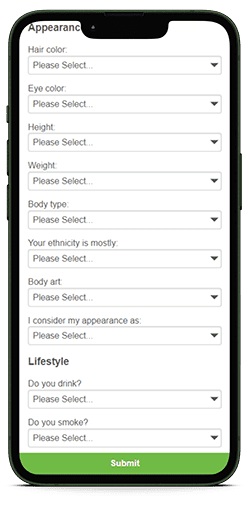 Step 6: Go into More Details!
Now it's time to go into more detail about who you are and what matters to you. Let people know what you look like when it comes to your physical appearance. Fill out your lifestyle section so that people who are similar to you will choose your profile. And go into as much or as little detail as you'd like about your family. There is a lot to fill out in this section, so don't let it overwhelm you, and feel free to come back to it whenever you feel comfortable.
Step 7: Start Exploring!
Now that you've created your profile and filled out all of your basic information, it's time to see what ChristianCupid has in store for you! Check out all of the amazing users online, look into whether or not you want to invest in a membership, and have fun!
Alternatives to the ChristianCupid Dating App
Now that you know how ChristianCupid operates and who it caters to specifically, you probably have a good idea about whether or not the app is a good fit for you and your lifestyle. If you like the idea of ChristianCupid, but think there are a few ways the app could be improved, here are some alternative options for the dating app.
Dating App
Key Facts
Review
eHarmony

Active Members: 16+ million
Gender Ratio: 48% men and 52% women
Best For: All singles who want a serious relationship
Pricing: Begins at $35.90/month

eharmony Review
Christian Mingle

Active Members: 16 million
Gender Ratio: 44% men and 56% women
Best For: Christian singles looking for committed relationships
Pricing: Begins at $24.99/month

Christian Mingle Review
Catholic Match

Active Members: 1.5 million+
Gender Ratio: 50% men to 50% women
Best For: Finding Catholic singles who are looking for true love
Pricing: Begins at $9.99/month

Catholic Match Review
Bumble

Active Members: 11+ million
Gender Ratio: 57% men and 43% women
Best For: All singles seeking relationships, casual dating, or friendships
Pricing: Begins at $16.99/month

Bumble Review
Frequently Asked Questions About ChristianCupid
Now that you know most of the facts about ChristianCupid, how it operates, and all that the dating app provides for its customers, it's time to explore the most frequently asked questions about ChristianCupid!
Does ChristianCupid Offer Refunds?
If you would like to receive a refund for any reason, you are more than welcome to contact ChristianCupid's customer support team, which works 24/7. ChristianCupid does offer a money-back guarantee as a part of its membership agreement, but the website only promises that its users get a partial refund. Of course, if you have special circumstances that might make you more likely to get a full refund, you can bring that up when you go to customer service, but you're more than likely only going to get partially refunded for your membership.

It's also good to note that users only have 14 days of a grace period between when they sign up for a premium membership on ChristianCupid and when they can get partially refunded. Once you've exceeded those days, you will not be able to receive a partial refund for your unused days.
Can I Access the ChristianCupid App on My Phone?
ChristianCupid is available on your computer's browser, in the App Store, and in the Google Play Store. You can access your account and search for new matches on any of these platforms, or you can choose to switch up your viewing experience as much as you would like!
Who Can Free Members Message on ChristianCupid?
If you're a free user on ChristianCupid, you are only allowed to message premium users online. You can easily see which members you're allowed to message because premium members will have a green checkmark by their profile names.
Who Owns ChristianCupid?
ChristianCupid is owned by Cupid Media Pty Ltd. This company specializes in dating apps and owns and operates a multitude of other apps around the world. The company's headquarters are located in Gold Coast, Australia.
What Is ChristianCupid's Message Filter?
Premium users are allowed to use a message filter when they're on ChristianCupid. This filter will enable members to only see messages from other users in whom they're interested, while other messages will not be shown.
Is ChristianCupid Safe?
When we talk about the safety of the dating apps that we review, we always like to reiterate that a dating app is often as safe as you make it. Of course, some dating apps are more dedicated to safety than others, with teams constantly working to make sure that everyone on their app is as safe as possible. Users also must do their part to ensure they're staying safe online.

We always tell people who are starting their online dating journey to never share their personal information online, always choose to meet someone in a crowded place when you're meeting them for the first time and proceed with caution when you're starting out on a new dating app.
But as long as you're being as safe as you can be, ChristianCupid is a pretty amazing app. The chats online are encrypted, and no one will see what you say to another user.

People who are not members of ChristianCupid will also not see your profile online or your photos, so you're safe from that as well. And if you choose to pay for a premium membership on ChristianCupid, your payment method is secure, and you will not be charged for anything suspicious or concerning.
Can Members of the LGBTQ+ Community Join ChristianCupid?
Although ChristianCupid is a Christain dating app, and most dating apps like ChristianCupid do not allow same-sex couples to meet on their platform or explore love online, the app is accommodating to same-sex couples, and you can choose to look for fellow LGBTQ+ members online when you're looking for love.

That being said, you cannot choose to look for everyone of any gender, so if you have a gender preference, we suggest that you put your preferred gender in. Users also cannot specify if they're trans, non-binary, or gender-fluid. That being said, just by allowing people who want to find love with someone of the same sex, ChristianCupid is leagues ahead of several other Christian dating apps.
How Do You Find Matches on ChristianCupid?
It's effortless to find matches when you're on ChristianCupid. Users can simply go to the heart symbol at the top of their page, and they'll be able to look through all of the potential matches they can make.

Users can also choose to add any filters to their search. Some of these filters can be set to change every time someone searches for something new, or they can stay the same throughout your time on the app.

Most of the filters that users can use when searching for a partner are about their partner's preferred denomination, looks, education, location, or anything else that might be important to them.

ChristianCupid also has a feature where users can see their typical matches and their recommended matches. The recommended matches are based on ChristianCupid's algorithm and formed by the answers you provide in your profile.