Our team of experts diligently research and review all of the products and services we recommend. If you buy through our links, we may receive a commission. Learn more here.
One of the biggest gaps in VR experiences, aside from full-body sensor suits, is the inability to share these experiences with others; the vTime XR app attempts to remedy this vacuum by providing users with fully realized virtual reality avatars that are capable of interacting with each other in real-time within a shared virtual environment.
While vTime XR isn't a designated, traditional VR dating app, the social network can be a great spot for meeting and interacting with potential partners–this ultra-extended virtual reality that allows users to connect with others and explore new places in the virtual world!
Up to four users can meet in various virtual reality settings, such as a child Arctic bonfire, a Parisian dinner party, a forest, a private plane (mid-flight!), a mountaintop setting, a tropical paradise, or even an outdoor space station. Is there a better way to meet and interact with new people? We think not! Read on for our complete review of the vTime XR app for 2023 to see if you agree.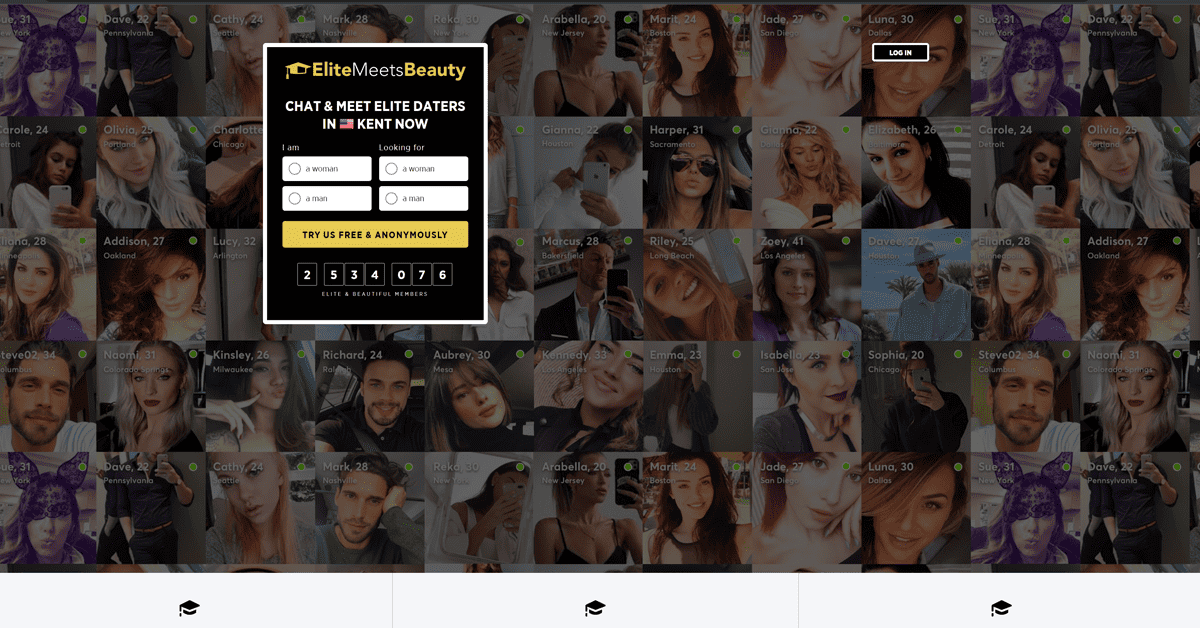 | | |
| --- | --- |
| Sign-Up Time: | 5-10 minutes |
| Cost: | It's a free platform (you might want to purchase a VR headset) |
| Membership Pool: | 1+ million |
---
---
Our vTime XR Rating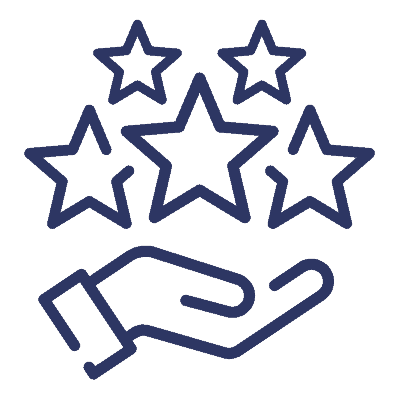 Overall Rating

vTime XR is coming in with an overall score of 4.0 out of 5!
We compared the capabilities of vTime XR to those of the highest level in six categories to get a sense of its overall effectiveness.
Our reviews are consistently in-depth and unbiased since we consider everything from the number of users to the price of premium memberships to the success of the matching system to the benefits and features provided to members.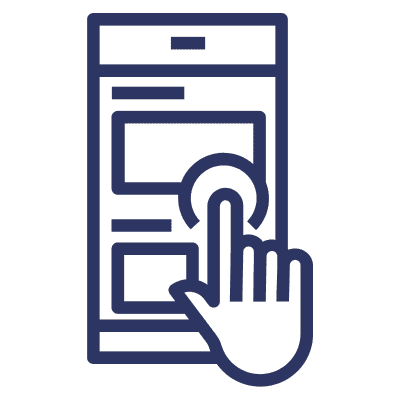 Ease of Use

vTime XR's ease of use is unquestionable–making an avatar, searching for other vTimers, and making friend lists are all easy tasks accessible from the main menu. A little silver orb serves as your portal to the outside world once you enter a specific location–in a single motion, you and everyone in your chat group can change locations and head to an entirely new scene.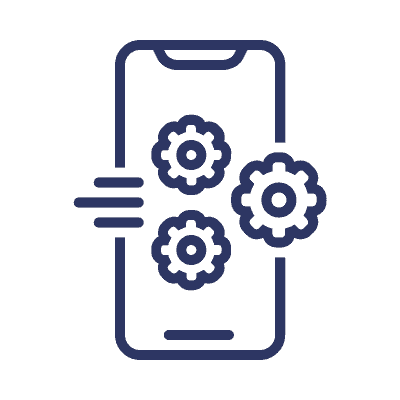 Features

Let's talk about vTime XR's amazing features! Aside from the most innovative and obvious virtual reality aspect, other standout features include:
An array of beautifully designed virtual environments
There is a wide variety of ways to customize their virtual avatars
A feature that encourages virtual object exchanges
Lets multiple users collaborate with each other inside the same virtual environment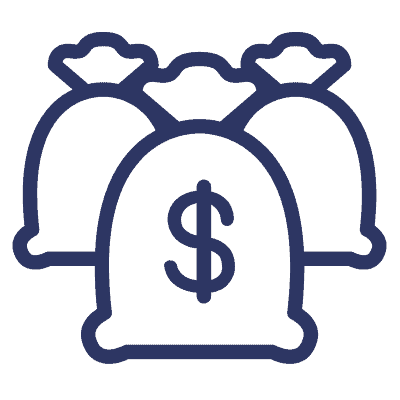 Cost


In terms of cost, vTime XR scored a perfect 5 due to it being completely free to use–that's right, there are no hidden fees, no premium memberships, or any other cost involved with using the platform. There is one rub when it comes to cost; in order to get the most out of the dating app, you should invest in a compatible VR headset if you don't already have one!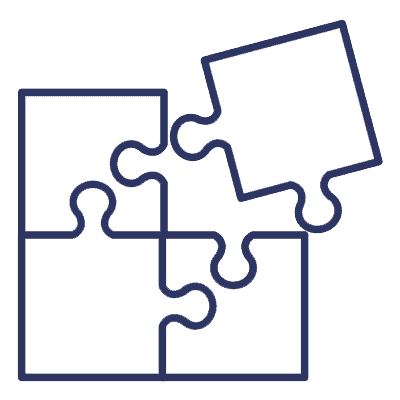 Match Quality


vTime XR offers a wide range of interactive features that facilitate meaningful connections with others–users have the ability to engage in voice chat, employ expressive gestures, and even swap virtual objects!
We found that most of our matches seemed to be of high quality in terms of looks, education, and success.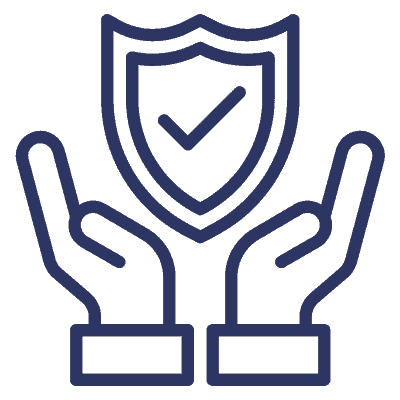 Safety and Security


The vTime XR app prioritizes safety and privacy as essential elements in its VR environment–the platform was built with moderation features designed to tamp down on any form of harassment, which fosters a safe and positive environment for all users. Additionally, you have the ability to manage and control your personal information, there are user verification options available, and it uses strong encryption protocols to maintain safe and secure interactions from outside parties.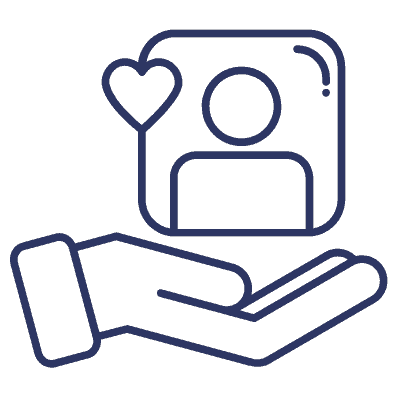 Customer Service


vTime XR is dedicated to delivering dependable customer service to its members, and while individual experiences may differ, as they always do, several components shape the quality of its dependable customer service:
A range of support channels to seek help and support
The software has been developed specifically to offer quick responses
A dedicated section for frequently asked questions (FAQs)
The app developers place a high value on user feedback.
Overview of the vTime XR App
vTime XR, created by the British virtual and augmented reality technology company vTime Limited, is a free VR/AR social network where users can meet new people, have meaningful conversations, stream videos, and share photos–it is the first social network that merges the virtual and physical worlds.
There are so many online hangout spots for socializing and meeting new people available within the app–everything from relaxing beach walks to exciting city tours to out-of-this-world space travel can be explored in vTime XR.
vTime XR offers a one-of-a-kind 360 gallery that plays back your VR memories in 3D, and it's compatible with all major platforms, including Oculus VR, Windows Mixed Reality, and 2D experiences on Android devices and iPhones. vTime XR is the first social network that lets users meet, communicate, and share photos with people from all over!
vTime XR Fast Facts
Year Founded: 2015
vTime XR blazed the trail for other VR social experiences by being the first VR social network–it added a fresh and exciting feature to the world of dating apps by allowing users to meet and communicate with potential matches in a fully realistic virtual setting.
Average User Age: 18-35 years
Gender Ratio: 62% men to 38% women
Founded in 2015, the vTime XR app and social network were first out of the gate when it came to virtual reality social platforms and users were able to do more than simply visit one of vTime XR's predetermined virtual locales with the advent of the network's Picture Sharing function; they were also able to create their own hangout spot based on their favorite photographs!
The average age of the members on the vTime XR App is between 18-35, and the gender ratio is 62% men to 38% women.
How Much Does vTime XR Cost?
The vTime XR app doesn't have a premium membership subscription or any in-app purchases–it's a free platform. Although you don't have to pay for the platform, you might want to purchase a VR headset so you can truly immerse yourself in the app and get the best dating experience possible!
Free Trial and Special Features
Does it ever! In fact, vTime XR is completely free. Are you as shocked as we are? Because this is a rare occurrence in the dating app industry–almost every single dating app on the market charges its members to unlock access to its fancier features. But not vTime XR! The app and every single feature is 100% free to members.
Standard (Free) Features
Social interaction: From anywhere in the world, vTime XR enables you to interact with potential matches in virtual reality.
Personalize it: Create a realistic virtual version of yourself by customizing your vTime XR avatar with hundreds of options.
Choose your reality: You can connect VR, AR (powered by ARCore), or Magic Window mode to vTime XR without a VR headset.
Determine your digital destination: Join friends within the amazing virtual worlds in the platform's collection, which is always evolving!
Share 360-degree photos: In the 360 Gallery, you can interact while inside your memories or share 2D pictures.
Use "vMote" gestures to express what you're feeling: The wave, blow kiss, and celebrate emojis are among vTime XR's collection of 17 virtual emojis.
Be close to your friends: Set up and manage friends lists to connect with your VR social network quickly and to see when they are online.
Use 'vText' to stay in touch: Whether they are online or not, vTime XR users can always send and receive private messages.
Have a genuine sense of being there: DTS: X® Game Audio offers authentic 360-degree sound.
Upload a vSelfie: Your virtual reality social network's activity doesn't have to stay there–take a virtual selfie to remember the moment!
Totally Cross-platform: vTime XR is available across seven platforms, including PC and mobile.
Do vTime XR Memberships Renew Automatically?
Typically, premium subscriptions on dating apps, including vTime XR, often have an auto-renewal feature. This means that unless you manually cancel the subscription before the end of the billing cycle, it will automatically renew, and you'll be charged for the next period.
Should You Join the vTime XR App?
When it comes to dating apps, vTime XR is a game-changer because of the attention to detail it approaches when it concerns the virtual reality aspect–we think this dating app is excellent if you've been looking for an innovative dating experience and a break from regular one-dimensional dating platforms!
It's always a good idea to consider the pros and cons of a dating app before deciding whether it's worth your time and effort and meets your dating goals.
So in the following sections, we'll go over both the advantages and disadvantages of using vTime XR for online dating, with the ultimate objective of arming you with the info you need to have an enjoyable and successful virtual reality dating experience!
Reasons to Join
If you're unsure about deciding whether or not you ought to sign up, our comprehensive review will help you reach an informed choice–but just in case you need a little more convincing, we honestly believe that there are a lot of really good reasons to consider giving it a spin!
Unforgettable Virtual Dates
Beyond the same old conventional Starbucks or restaurant meet-up, vTime XR enables users to choose from a number of very cool and very unforgettable virtual locations to take their interactions to a whole other level!
Unique and Immersive Atmosphere
vTime XR provides a one-of-a-kind dating experience within a virtual reality environment, adding a super fun element of action and innovation to your dating adventure.
Personalized Avatars
Profile pics are so yesterday! On vTime XR, users are able to customize their virtual avatars so that it accurately reflects their personal style, creating an original and one-of-a-kind portrayal of themselves.
Heightened Interactions
vTime XR offers users ways to genuinely interact with one another that will no doubt improve the quality of conversations and connections–with features like expressive gestures, voice chat, and gift exchanges, users can participate in more immersive and pretty-close-to-real-life encounters.
Reasons Not to Join
vTime XR is unlike the average dating app because of its cutting-edge features and innovative use of virtual reality to draw in users–however, the challenges we dig into below could give potential users second thoughts about downloading and using the dating app.
A Less Casual Atmosphere
The immersive virtual reality aspect of vTime XR is no joke and could be a recipe for a dating atmosphere that is much more serious in nature, which won't appeal to those looking for a more casual vibe or low-pressure interactions and relationships.
You Have No Interest in VR
This dating app is not for you if you have zero interest in virtual reality or it seems over your technological head. If you don't like simulated environments, digital representations of people, or video games, you shouldn't sign up for the vTime XR app and should choose a more traditional dating app.
Less Interaction with Reality
While the virtual environment does offer an impressive immersive experience, it is important to note that it will not replace real-life, face-to-face interactions. If you are looking for physical intimacy and regular, real-life dating experiences, vTime XR will probably fall short of your expectations.
You Are Not Interested in Buying a VR Headset
Not interested in spending $300 on a virtual reality headset? If romantic interaction is important to you, then using vTime XR without the proper gear isn't the best idea. To get the most out of a VR dating app, you're going to want to have the right virtual reality hardware.
The Sign-up Process
We signed up and created a dating profile in under 10 minutes, and then we were ready to go! We registered using the iOS app; the process could look different on an Android device or in a web browser.
Below you will find a step-by-step guide to signing up and creating a dating profile on vTime XR!
Step 1: Download the vTime XR App
Start by visiting the app store on your virtual reality headset, smartphone, or computer and installing the vTime XR app. You can also get access to the app you are looking for on vTime XR's homepage. Then, launch the app to move on to the next step.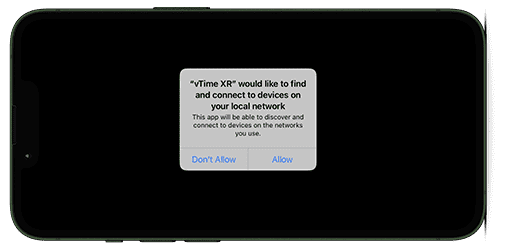 Step 2: Enable Access to Devices and Microphone
vTime XR will ask for permission to access your devices, networks, and microphone so you can properly connect to the app and can communicate with other members. Click "Allow" to move on.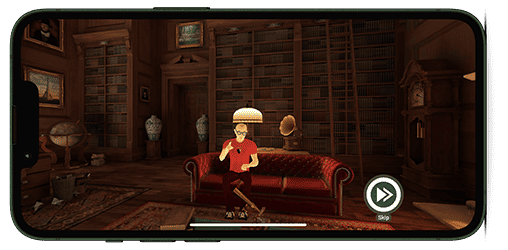 Step 3: Play the Welcome Message
Play the "Welcome to vTime XR" that pops up on your screen–it will explain some things about the platform and get you more acclimated!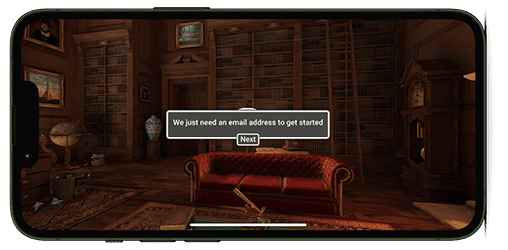 Step 4: Enter and Confirm Your Email
Now, enter a valid email address, and then check your inbox for a confirmation email. When you get it, click on the link to finish setting up your account.
Step 5: Create Your Profile
Next, follow the on-screen prompts to build out your dating profile with the details you want, and set your preferences by clicking on the gear icon next to "Edit account."
Step 6: Upload a Profile Photo/Customize Avatar
You can now customize your very own virtual avatar! Play around with different haircuts, facial features, outfits, and accessories to achieve the look you want.
Step 7: Look Around and Get Acclimated
Well done, you have finished creating your account! Now you can start exploring the app's capabilities and virtual worlds! Familiarize yourself with the app's interface, navigation, and different ways to connect with other vTime XR members!
Alternatives to vTime XR App
If you're looking for a dating app that doesn't use VR or requires any virtual reality software, check out our list of some other top-tier dating platforms available in the table below!
Dating App
Key Facts
Review
Elite Singles

Active Members: 2+ million
Gender Ratio: 44% men to 56% women
Average Age: 30-55 years
Pricing: Begins at $19.95/month

Elite Singles Review
Zoosk

Active Members: 40+ million
Gender Ratio: 47% men to 53% women
Average Age: 24-35 years (33.38% of total users)
Pricing: Begins at $10.00/month

Zoosk Review
eharmony

Active Members: 16+ million+
Gender Ratio: 48% men to 52% women
Average Age: 25-34
Pricing: Begins at $35.90/month

eharmony Review
VR Alternatives to vTime XR
If you're a virtual reality fan but aren't totally feeling this particular app, there are plenty of other state-of-the-art options out there for you.
| Dating App | Best For | Review |
| --- | --- | --- |
| Flirtual | Finding tech-savvy compatible partners | Flirtual Review |
| VRChat | Finding casual dates and gaming friends | VRChat Review |
| Planet Theta | Finding love and serious relationships in a VR setting | Planet Theta Review |
Frequently Asked Questions
Hopefully, you found the information you were looking for in our review of the vTime XR app. If not, we've included some of the most frequently asked questions we've received from our readers about the software and VR dating in general!
How Does the vTime XR App Work?
Using a smartphone or tethered VR headset or computer, you can have virtual face-to-face conversations with new connections, friends, and family anywhere in the world using the vTime XR app. All you have to do is download, launch, sign up for an account, and begin your journey; they've taken care of all the technical aspects for you!

Once you are up and running, just hit the vTime XR lobby, create your own virtual avatar, add people to your friend list, and choose from the various virtual locations and scenes that interest you. After building your squad of members, you can then decide on a destination and interact with them there!
What Can I Do in vTime XR?
You can grab a group of up to three of your friends and enjoy the numerous available settings for a fun get-together and socialize to your heart's content, and you can meet new people and connect with them at any time!

New features are on the horizon for the existing vText messaging feature. Still, for now you can share photographs and sit inside your own 360 images and send messages to companions, whether they are online or offline.
Can I Use vTime XR Without a VR Headset?
Yes! You are able to use the Magic Window and Augmented Reality (AR) mode to access vTime XR on your iPhone or Android devices, but the AR feature can only be used on phones that are equipped with ARKit and ARCore.
Which VR Headsets Is vTime XR Compatible with?
Because vTime XR is platform-independent, they plan to support all commercially available headsets. As of this review, it is compatible with Windows Mixed Reality, Samsung Gear VR, Oculus Go, Oculus Rift, iPhone, Android, Google Daydream, and Google Cardboard users–PSVR and HTC Vive will be supported in the very near future.
Can I Use the vTime XR App for Free?
Yup! It is absolutely free to download and use–there aren't any premium memberships available!
Is There an Age Requirement to the Join vTime XR App?
Yes. In order to use the vTime XR app, individuals must be at least 16 years old or older.
How Do VR Dating Apps and Traditional Dating Platforms Differ?
They operate in much the same way as traditional dating apps, but they allow users to find and communicate with potential matches while wearing virtual reality (VR) headsets or goggles.

Users using virtual reality dating apps, as opposed to those using standard dating apps, exhibit their physical image in the form of virtual avatars as opposed to real photos of themselves.
What if I Don't Like a User or Feel Uncomfortable on vTime XR?
The vTime XR admins work hard to keep the platform friendly and safe for its members. That being said, if someone is being bothersome, you can block them by going to the settings, choosing the offending user's avatar bubble, and clicking the 'Block' button. You can also block someone while they're online by going to their profile and clicking the 'Block/Report' button.

You have the option of reporting the person if you feel their behavior warrants it; once you have blocked a user, you will receive an email asking whether you want to report the person in question; all reports are anonymous.
How Do I Report a Glitch or a Bug on vTime XR?
Send an email to feedback@vtime.net providing as much detail as possible about the issue, and the support team will investigate the glitch or bug you are experiencing.
How Do I Give vTime XR Feedback?
Whether positive or negative, they want to hear people's thoughts on the vTime XR app, so don't be shy about sharing your thoughts and ideas with the vTime community, as they look to you to help mold the platform into the communication tool you want!

Visit the vTime XR forums' suggestions area or send an email to feedback@vtime.net to let the developers know what you think of the app and how they can improve it.