Our team of experts diligently research and review all of the products and services we recommend. If you buy through our links, we may receive a commission. Learn more here.
The Right Stuff, launched in 2022, is a dating app designed for meaningful dating or relationships with people with conservative views and political beliefs. In a year, the platform has grown to 5,000 committed members and has proven popular among younger users between 23 and 35 years. It's also free for women to join!
Is The Right Stuff a viable dating app for finding love or romance with conservative singles? This is what we'll investigate in our Right Stuff dating app review as we go over the membership features and pricing and our entire rating and review process. We gave the app 3.81/5 stars; they scored well, especially with the ease of use and member safety.
Find out if The Right Stuff is right for you!
| | |
| --- | --- |
| Sign-Up Time: | 10 minutes |
| Cost: | $9.99/per month |
| Membership Pool: | 5,000 |
---
---
Our The Right Stuff Dating App Rating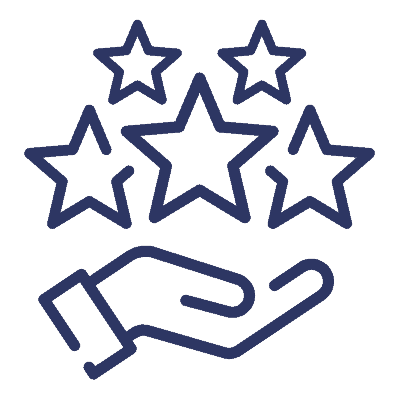 Overall Rating

The Right Stuff is coming in with an overall score of 3.9 out of 5!
Our Right Stuff review had us running the app through our standard review process, which considers all the pros and cons. We form our overall score based on seven crucial criteria points. We rated The Right Stuff 3.9/ 5 stars.
What did we learn from our Right Stuff dating app review? After examining each rating category, let's talk about our key takeaways and what we learned. This will shed some light on why we assigned the scores we did.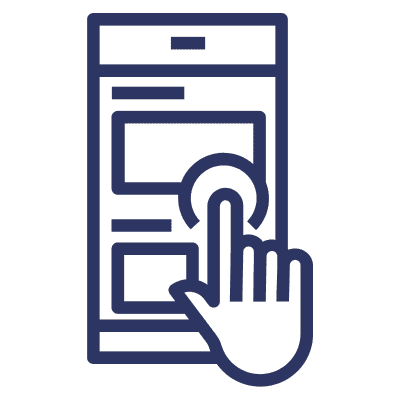 Ease of Use
As far as we could see, the app was easy to navigate and figure out where things were located, be it viewing other members' profiles, setting up the search filters, or messaging back and forth between your matches. Although you might wait a day or two to be invited as a member, we liked the fact that the initial sign-up only took ten minutes or less.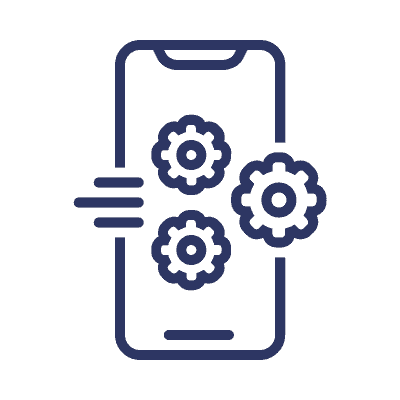 Features

We can discuss only a handful of features, but the one that stood out to us was the Create a Date option. It's a unique offering amid a basic rundown of dating app features you'd find at any other site. The free features are also right in line with free trials seen on other dating platforms.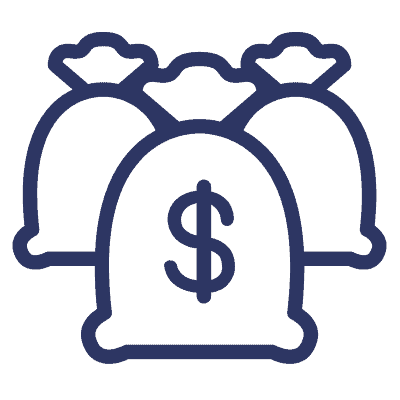 Cost

There's not much to say other than The Right Stuff doesn't offer its members too many options in terms of subscription plans. A single plan costs $9.99 and covers new members for one month. A year's worth of Right Stuff benefits would cost $119.88, a reasonable price compared to other dating platforms.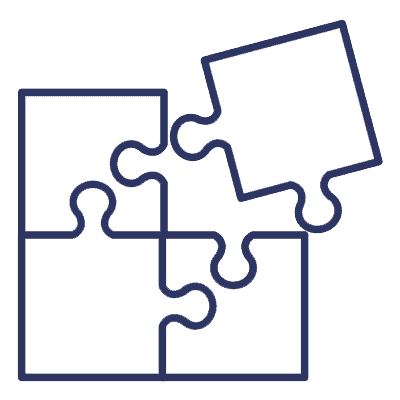 Match Quality


The Right Stuff uses the typical advanced search terms to get its matching done, but the app's slight userbase of 5,000 committed and active members who use the app every week and the search radius being throttled to only 100 miles cut down on the matching possibilities. It's the definition of a niche dating app. You may have more success using eHarmony or Christian Mingle because they have much better dating pools. But at the very least, you're still meeting singles who share your conservative thoughts and beliefs.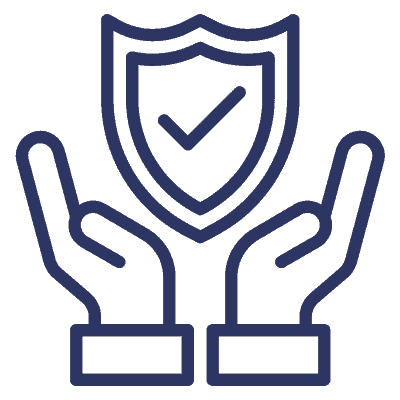 Safety and Security

This is one of the better aspects of our Right Stuff dating app review; the onboarding process involving an invite from a current member and the entire verification process guarantees that most active members of the app are entirely legit. There are also options for reporting or blocking members.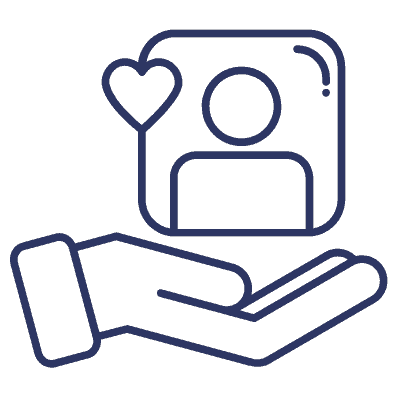 Customer Service


Customer support is similar to other dating apps, with an FAQ page and an email address. It can take a while to hear back from the support center, but we're happy there's even a way to reach them in the first place.
Overview of the Dating App
We were surprised to discover that this platform caters to a younger crowd: GenZers. Most people using TheRight Stuff are younger and looking for meaningful dating or long-term relationships with people who share their conservative beliefs and values.
The Right Stuff Fast Facts
Year Founded: 2022
Matchmaking Process: Advanced search terms using location, age, gender, and several other factors
Average User Age: 23-35 years
Gender Ratio: N/A
The Right Stuff Taglines
"Quit swiping, scrolling, and trolling the wrong people. There are people out there just like you."
"Discover other conservatives."
"Connect with people who aren't offended by everything."
"If you're single and not on this app, you ain't conservative."
When The Right Stuff launched in September 2022 (by Ryann McEnany (Kayleigh's little sister) and backed by Peter Thiel (PayPal co-founder), there were over 6,000 downloads within the first two days. Fast forward to two weeks later, and the membership numbers settled into around the 5,000 mark. A year later, The Right Stuff has retained that core of members, making it the definition of a niche dating app.
The Right Stuff Prices and Premium Memberships
Currently, there's only one membership plan available at The Right Stuff. It's for one month and only costs $9.99, which means members can have a year-long subscription for $119.88. As far as we can tell, The Right Stuff offers no discounts on its membership plans. However, women can join the app for free!
⠀1-Month Membership
1 Month
$9.99
---
Price Per Month: $9.99
Total Membership Cost: $9.99
---
The Right Stuff membership plans must be paid for in full before you can use the premium features and benefits.
Membership plans must be paid in one lump sum.
There are no monthly payment options or installment plans to help members cover the membership price.
The Right Stuff Free Trial and Special Features
New Right Stuff members begin as free trial members, also known as the standard membership plan. It requires no payment and allows you to enjoy a few complimentary features. These include the following:
Free Features
Register a new account.
Create a free profile
Upload photos
Include icebreakers or pre-written questions
Enter search terms
Browse matches
Send "likes" to other members
We like how the free trial membership lets you test The Right Stuff before committing to a paid plan. New members can get their face and information onto the platform for free and take some time to browse the app to see what members they can find. It's an excellent place to begin as a newcomer, but we recommend becoming a paid member to enjoy better features like messaging your matches.
Premium Membership Features
We'll say that The Right Stuff doesn't have too many exciting features for premium members. You don't need many special features to have a good dating app on your hands, but you add this on top of the limited distance on searches, and the lopsided ratio of men to women, and The Right Stuff is in a place of lackluster standing.
These are the four main premium features you can experience as a paid member of The Right Stuff dating app:
See Who Likes Your Profile
What we like about this feature (one that's quite common with many dating apps) is that you can find out who's already shown interest in your profile and will, therefore, be an excellent option to pursue a connection with.
Unlimited Messaging
Paying members of The Right Stuff can message the singles they meet on the app without waiting for a mutual match. Free members can only send "likes." Premium members can do the same thing, but they can connect meaningfully with their matches through a conversation via message.
Advanced Search Terms
While free members can perform searches using location, age, and gender, paying members can look for their matches using more advanced terms like religious beliefs, lifestyle choices, etc.
Create a Date
Members can use this feature once they've sent at least two "likes" to other members on the app. The creator of the date can post a day, time, location, and a description of how to see the date unfolding. The date creator can make the date public or private. Other members can begin discussing the date with the creator by tapping "I'm Interested."
Do Memberships Renew Automatically?
Yes, The Right Stuff subscriptions are set to re-up automatically once they end. It's designed so paid users don't have to reselect another membership plan and reenter their payment information. It's all done automatically by the app. However, members can shut off this feature under their billing preferences if they don't want to be automatically charged for a new plan every month.
Should You Join The Right Stuff Dating App?
There are several good reasons to join the Right Stuff, but it's not an app designed for a broad audience, per se. After all, this is a niche dating app for conservatives, so it might not be the right fit for everyone. If you're uncertain about giving The Right Stuff a shot, check out the best reasons to join or not to join. We assure you that this will clear up many questions you might have.
Reasons to Join
If you're looking for a good reason to onboard The Right Stuff as a paying member, these are the best reasons to follow your gut and sign up for a new account:
You're Looking for a Conservative Partner
Since the app is designed for singles with conservative views, we highly recommend using The Right Stuff if you're on the right side of the aisle and want to find love or romance with someone who shares your views and values.
The App Is Free for Women
Men dominate the app, but women can join for free. We believe this is the app's strategy for getting more women interested in using the platform for their dating needs. So, if you're a woman looking for a conservative partner, this is the perfect dating platform for getting the job done.
No Pronouns
At The Right Stuff, there are two genders to choose from: men and women. This is a place where you never have to fear offending someone by "misgendering" them. Things are simple and grounded. It's men or women using the app.
Avoid Offending Someone
People know going into a Right Stuff membership that they're dealing with a conservative crowd. With this knowledge, you can be a member of a dating app where you know the chances of offending someone with your beliefs is slim to none.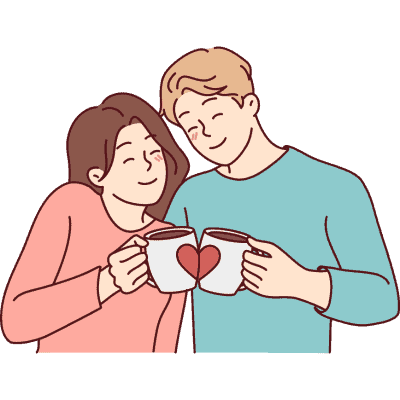 Reasons Not to Join
When do you know it's best to look other places beyond The Right Stuff? The biggest reason is obviously if you hold more liberal beliefs and prefer to meet other liberal singles who share your mindset. Aside from that, here are the top reasons another dating app might be better suited for your needs:
Few Female Members
There are many more male users than female users, which means it could be challenging to find a relationship using Right Stuff, even if most members hold conservative views. The app caters only to heterosexual relationships, limiting the options.
No Searches Past 100 Miles
The Right Stuff limits your search to a 100-mile radius. While meeting quality singles near your local area is advantageous, this limit can significantly hinder your options, especially if you live in a rural or remote location.
You Don't Want to Wait Around to Be Invited
Once you've downloaded the app and created a profile, The Right Stuff will review your information to determine if you should become an official app member. If you don't want to wait for another member's invitation, we recommend checking out other dating apps catering to conservative members.
You're an Android or Desktop User
The Right Stuff is a downloadable app for iOS devices only. The Right Stuff isn't available at the Google Play Store, and there's no web version of the app, so only iPhone users can enjoy the platform. If you don't own an iOS device, you should look into a different conservative dating app.
The Sign-up Process
Use the step-by-step instructions below to become a free Right Stuff dating app member. We already created a free trial and discovered that it only takes about ten minutes to complete the process. Approval for new members will take additional time, plus the time it takes to upgrade to a paid plan. But the initial sign-up won't take up too much of your time.
Step 1: Download the Right Stuff App
Download The Right Stuff dating app. Once you've installed the platform on your device, tap "Get Started."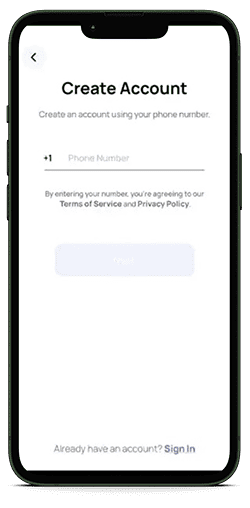 Step 2: Enter Your Phone Number
You agree to The Right Stuff's terms and conditions and the privacy policy by entering your phone number.
Before creating your Right Stuff profile, enter the five-digit security code sent to your mobile number. This is your way of gaining access to the app to develop your official profile.
Step 3: Enter Your Location
Because The Right Stuff uses location-based matching in its algorithm, enter your zip code or current location to put yourself on the map.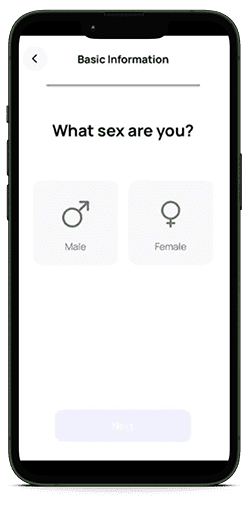 Step 4: Select Your Gender
Enter your gender. There are two options: male or female.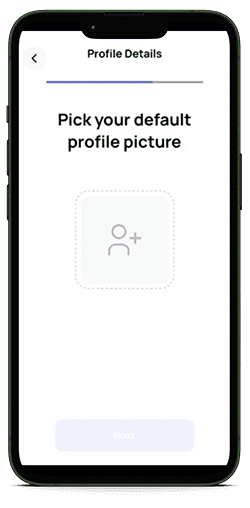 Step 5: Choose a Profile Photo
Select an image from your mobile device that will be your main profile photo.
Step 6: Include Prompts
This step is optional, but you can include up to three prompt questions and your unique answer. Incorporating these pieces in your profile gives other members an idea of your personality or how you carry yourself.
Step 7: Wait for Your Profile Approval
Once you've created your profile and you like the way it looks and what it communicates to other members, you have to wait for The Right Stuff to officially approve the profile and have another member invite you to join the platform. It's a screening process that all new members must go through, but as long as you're not being deceptive about your identity or what you believe, you have nothing to worry about.
The approval process will take, at most, one to two days (it varies with each person), but once you're good to go, you can begin browsing other members for free or upgrade to a premium membership and message your matches.
Alternatives to The Right Stuff
Because The Right Stuff has an imbalanced ratio of men to women and limits searches to a 100-mile radius, we don't blame you if you want to use another dating app to find love with conservative singles. Check out these great alternatives, especially if you're looking for seniors, Christians, or highly educated professionals with conservative beliefs.
Dating App
Key Facts
Review
eHarmony

Active Members: 16+ million
Gender Ratio: 48% men to 52% women
Best For: Find singles who desire serious relationships and profound connections
Pricing: Begins at $35.90/month

eharmony Review
Elite Singles

Active Members: 2+ million
Gender Ratio: 44% men to 56% women
Best For: Finding highly educated and successful singles
Pricing: Begins at $31.95/month

Elite Singles Review
Zoosk

Active Members: 40+ million
Gender Ratio: 47% men to 53% women
Best For: Flirting, finding love, and getting dates with singles
Pricing: Begins at $10.00/month

Zoosk Review
Christian Mingle

Active Members: 16+ million
Gender Ratio: 44% men to 56% women
Best For: Finding singles who hold Christian values and want God-centered relationships
Pricing: Begins at $14.99/month

Christian Mingle Review
SilverSingles

Active Members: 800,000
Gender Ratio: 53% men to 47% women
Best For: Finding singles who are over 50 and looking for meaningful relationships
Pricing: Begins at $24.95/month

SilverSingles Review
Like The Right Stuff, these dating apps let members create a free profile to start, enter search terms, and view other members' profiles. These alternative dating apps allow you to test them to see if they work out for your dating goals.
Read Conservative Dating Apps for more information on these great alternatives.
Frequently Asked Questions
Several of our readers have had questions about The Right Stuff, so we've compiled a list of the most common questions we've gotten over time. If you're looking for some quick answers on The Right Stuff dating app, you might be able to find them in this section.
Is The Right Stuff Free?
Yes, new members can use The Right Stuff for free, but it's a limited plan where you can create a profile and browse other members' profiles once you've entered some search terms. The Right Stuff is a dating app designed for paying members only to enjoy the topline features like unlimited messaging. You can use the app for free, but it's more effective for meeting conservative singles if you pay for membership.
How Much Does a Membership Cost at The
Right Stuff?
Women can use The Right Stuff without paying, but men can become members for $9.99 monthly. Currently, only one membership plan is offered: the one-month plan, which costs $9.99. This means a year-long membership will cost $119.88.
Do I Need to Hold Conservative Beliefs to Use The
Right Stuff?
Anyone can join The Right Stuff as long as they're over 18. You don't need to be pro-2nd Amendment or against big government to become a member of The Right Stuff. Still, it's preferable if you are because people use this platform to meet singles with conservative viewpoints and beliefs.
Will My Membership Re-Up on its Own?
All Right Stuff subscriptions are designed to automatically renew once they end, helping customers save time by not having to select a new plan and reenter payment information. If you prefer not to have your plan re-up automatically, you can shut the feature off. This is the equivalent of canceling your plan, though you can use any remaining time before it cuts off.
Does The Right Stuff Have a Mobile App?
The Right Stuff is a mobile app only. New members can download it for free from the App Store only to their smartphones or other mobile devices. Unfortunately, there's no mobile app for Android users! As far as we can tell, the app functions and handles well and is not prone to crashes, lagging, or significant glitches.
What Kind of Relationships Will I Find at The Right Stuff?
You can find long-lasting relationships or casual dating experiences on this app; there's no hard and fast rule saying that The Right Stuff is designed for a certain kind of relationship. One thing you can rely on is finding conservative singles who share similar worldviews. We'll admit, though, that there may be a slight lean toward serious relationships on this app.
What Features Can The Right Stuff Members Use?
Paying members can experience unlimited messaging with the singles they meet, see who has liked their profile, create dates, and enjoy advanced search filters that allow you to perform searches using expanded criteria.
How Long Does It Take to Register at the Right Stuff?
Part of our Right Stuff review involved signing up for a new account and testing the free membership plan. The registration process took less than ten minutes to complete. This is standard when it comes to dating app sign-up times.
Why Do I Need an Invite to Use The Right Stuff?
The Right Stuff verifies your profile to make sure you're legitimate, and then they toss it over to the other members and let them decide if they want you to join the platform. This is similar to the vouching processes you see on elite dating apps. Getting invited to The Right Stuff typically takes one to two days. Once invited, you can begin looking at other members' profiles and photos for free, send "likes," and upgrade your experience to premium.
Can I Find a Meaningful Relationship with a Conservative Man or Woman?

We guarantee if you look hard enough, you'll find someone who shares your political beliefs but also someone who aligns with other preferences and parameters like appearance, educational background, religious beliefs, lifestyle choices, and others. If you feel discouraged in your search, have no worries. There are plenty of success stories from conservative men and women who found the love of their life or their forever partner online using a dating app.
Which Mobile Devices Is the App Compatible with?
While the app cannot be used on Android devices, several iOS phones and mobile devices can use The Right Stuff. If you're using an iPhone on an iPod Touch, it has to be iOS 15.0 or newer. For Macs, it's macOS 12.0 or newer or a Mac with Apple M1 chip or newer.
How Can I Delete My Account?
Follow these simple instructions to delete your The Right Stuff account:

1. Head to your dating profile and tap "Account."
2. Go to the bottom and tap "Delete Account."
3. Tap "Confirm Delete," then type the word "delete" into the space and tap "Confirm."