Our team of experts diligently research and review all of the products and services we recommend. If you buy through our links, we may receive a commission. Learn more here.
Looking for love in all the halal places? Look no further than Muslima, the top Islamic matrimonial site for finding dates. This platform is the perfect matchmaker for Muslim singles ready to mingle and divorcees giving love a second shot.
Users can sign up in a jiffy, but don't forget to spend some time perfecting your profile and search preferences– it'll be worth it! Muslima's extensive filters have got all the bases covered.
Whether it's a lifestyle, cultural values, or appearance you're after, the platform's 7.5 million profiles give you the freedom to be as picky as you please! So if you are looking for the lowdown on the Muslima dating app, check out our complete review for 2023!
| | |
| --- | --- |
| Sign-Up Time: | 5 minutes or less |
| Cost: | $11.67 – $81.98 per month |
| Membership Pool: | 7.5 million |
---
---
Our Muslima App Rating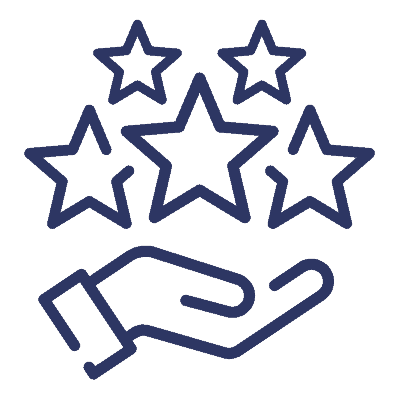 Overall Rating

Muslima is coming in with an overall score of 4.0 out of 5!
We went over six key categories to arrive at an overall rating for Muslima: features, usability, daily matches, cost of membership, and active members. Each of these categories got its own rating, and we've concluded that Muslima comes in at a rating of 4.0/5!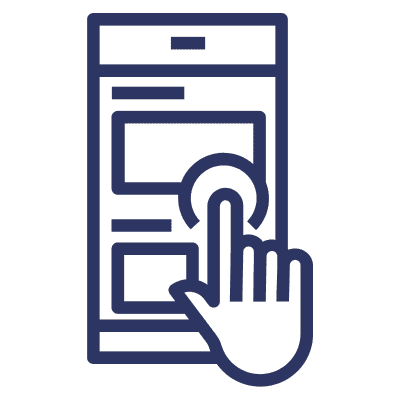 Ease of Use

All it takes is a functioning email, a quick moment of your time, and a photo that will make hearts flutter to join the love-seeking ranks of Muslima. This questionnaire won't take you on a journey as long as Lord of the Rings, but it'll still help you discover your personality traits. Muslima–and the entire Cupid Network os dating app–is giving other dating platforms a run for their money in the user-friendliness department!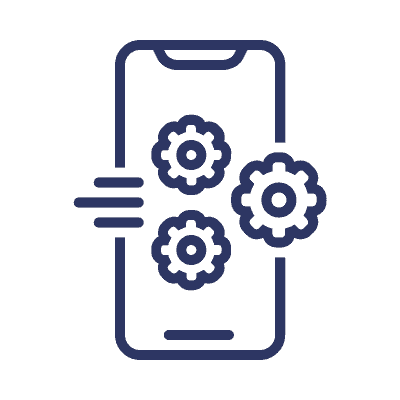 Features

Muslima members have a whole bag of tricks up their sleeves, just like other Cupid Media dating app platforms, to boost their chances of finding love online. It's crucial to have some bells and whistles in terms of features in order to give customers the perfect dating experience.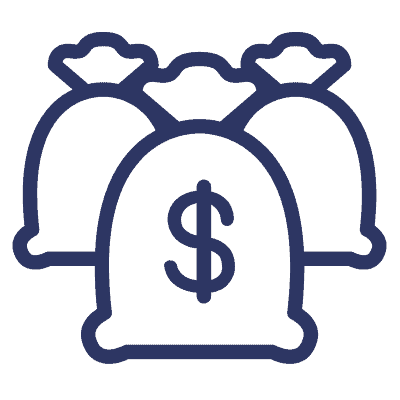 Cost


Muslima's premium membership cost is barely a drop in the bucket compared to other dating apps! This platform's plans are as flexible as a yoga instructor, offering premium membership options that range from weekly to monthly. With options like these, everyone can find a package that works for their wallet and their schedule.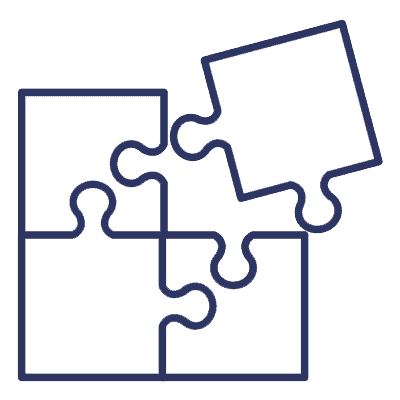 Match Quality


Muslima is a real mixed bag when it comes to profiles, as there are only so many fish in the sea. While we spotted some members who went the extra mile to create killer dating profiles and pictures, others seemed to have thrown caution to the wind and were not concerned about making a good impression on potential matches.
All in all, we hit the jackpot with Muslima users' profiles, as they were chock-full of eye-catching pictures of stunning Muslim women and engaging details. Moreover, the platform goes the extra mile to showcase the cream of the crop profiles, giving the impression of top-notch matches.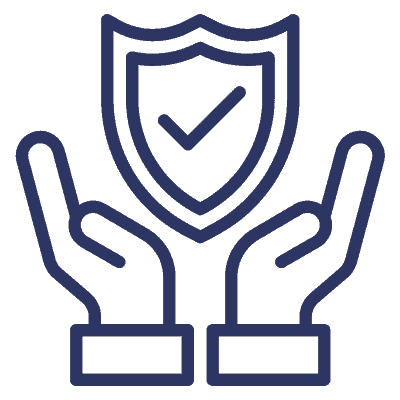 Safety and Security


At Muslima, they prioritize user safety above all else, and users can be assured that their commitment to ensuring a secure dating experience is on par with the highest industry standards. Muslima offers a toll-free hotline and a convenient "report user" option to ensure the safety and security of its users.
Muslima promises the safety of its user's personal information by strictly following all applicable laws and regulations–your privacy is always protected, except for the information you decide to make public.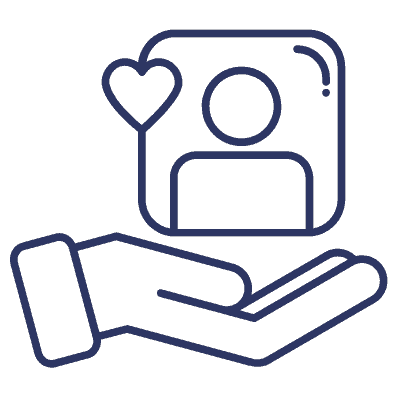 Customer Service


Muslima provides a helpful area on its website dedicated to addressing questions and supporting users-its customer assistance choices are great! They offer email support and a comprehensive FAQ section that covers many common concerns. You can reach out to the customer service specialists at Muslima any time between 9 a.m. to 4 p.m. (Australian Eastern Standard Time) from Monday to Friday, and they will be happy to assist you.
When the customer service reps are off duty, you can click on the "Help" button in the app's main menu or the link at the bottom of the page. And when you click on the "Customer Support" button, a chat-like window will materialize; sorry to disappoint, but this is only a search bar, and you won't be chatting with a live agent.
This system surprised us by actually being able to answer most of our questions, but let's be honest, having a live chat feature would be better.
Overview of Muslima
It appears as if Muslima, founded in 2006 and part of the Cupid Network, is the perfect place for young Muslim singles to mingle! The majority of members are French, Algerian, and Saudi and are looking for long-term commitments as well as marriage; the average age of Muslima Dating App is between 25-39 and 60% of the app's population is made up of men.
Muslima Fast Facts
Year Founded: 2006
Non-Muslims who wish to use this dating app, which was created to foster Muslim marriages, must be willing to convert to Islam.
Average User Age: 25-39 years
Gender Ratio: 60% men to 40% women
Premium Membership Subscriptions and Prices
Cupid Media's dating apps all have the same features and price model across all subscription tiers. There are three tiers of paid membership on Muslima: Gold, Platinum, and Diamond. Besides the noticeable differences in cost and duration, the only feature that the more expensive plan has that the cheaper one does not is the ability to translate messages.
| Package | Length | Price Per Month | Total Cost |
| --- | --- | --- | --- |
| Gold | 1 week | $72.00 | $18.00 |
| Gold | 1 month | $35.99 | $35.99 |
| Gold | 3 months | $23.33 | $69.98 |
| Gold | 12 months | $11.67 | $139.99 |
| Platinum | 1 week | $82.00 | $20.50 |
| Platinum | 1 month | $40.99 | $40.99 |
| Platinum | 3 months | $26.66 | $79.98 |
| Platinum | 12 months | $13.33 | $159.99 |
| Diamond | 1 week | $164.00 | $41.00 |
| Diamond | 1 month | $81.98 | $81.98 |
| Diamond | 3 months | $53.32 | $159.97 |
| Diamond | 12 months | $26.67 | $319.98 |
Remember that there isn't a separate set of benefits for each tier; rather, as you move up the pricing scale, you're given access to a greater variety of tools and services. The benefits increase in accordance with the membership tier–if you were a Gold Tier member before upgrading to Platinum or Diamond, you would retain all of those benefits!
Muslima is unique among dating apps in that it allows premium members to pay for their membership over the course of four equal monthly installments. Some paid dating apps require you to pay up before you can communicate with other users.
Does the Muslima Dating App Offer Free Tryouts?
Muslima distinguishes itself from the crowd of online dating applications since it does not provide a "freemium" trial period during which new users get accessibility to all premium features. As a free member, all you get is a glimpse at when members were last online and the ability to see who has been checking you out. You can sign up for Muslima and give it a try before committing any cash since it maintains a freemium subscription model.
Standard (Free) Features
Create an account
Make and customize a profile
Create search filters
Simple matching
Send other members "likes."
View the profile details and images of other singles
View and respond to messages that paying members have sent to you
Premium Membership Features
CupidTag
Use this cute function to draw attention to the best descriptions of you on your profile. It's possible that a compatible user will find your profile only because you have a common tag-this is our favorite part of the Cupid Network!
Automatic Message Translation
Platinum members may chat with one another regardless of language difficulties because of the built-in auto-translation tool. It's like carrying your very own in-house translator! This is a great resource for people who want to expand their love horizons outside their native language.
Ranking Boost
It looks like being a paid member has its perks – you're given a ranking boost, making you more visible in search results! This not only increases their profile's visibility but also increases the credibility of their profile, as false accounts seldom pay for memberships.
Do Muslima Memberships Renew Automatically?
Yes, but you can always cancel your auto-renewing subscription on Muslima but think of it as a virtual assistant that always remembers when to renew the subscription before it expires. If you don't cancel during the trial period, your membership will be renewed at the end of that term.
You can disable auto-renewal by accessing your profile account settings and then following the on-screen instructions.
Should You Join Muslima?
Before tapping on that "upgrade to a premium subscription" on a dating app, make sure you're not just paying for a dud of a dating platform. We've laid out the benefits as well as the drawbacks of joining Muslima so you can decide if you want to take the plunge or run for the hills.
Reasons to Join
We've gathered so much intel on Muslima that our review could double as a spy dossier. We have included all the information we gathered during our research in our comprehensive review of Muslima. This can help you in making an informed decision about whether or not to join. In our opinion, there are several compelling reasons to try out a dating app.
Speedy Customer Support
Muslima's customer service is so on the mark; it's like having a personal hotline to Cupid himself. We give a standing ovation to dating apps that acknowledge the existence of human beings and let their users talk to them for customer service!
Detailed Dating Profiles
No more awkward first-date conversations about religion–Muslima takes that out of the equation by displaying users' religious preferences on their profiles! Muslima member profiles can provide a wealth of information, especially when users choose to complete all of the optional fields, and the dating app provides you with a feature that tells you the completeness of your profile based on the information you have provided and the pictures you have uploaded.
Text Translation
Any messages received in a foreign language will be automatically translated into your native language. This is going to help daters successfully to interact and connect with people who come from diverse racial and ethnic backgrounds.
Easy Sign-Up Process
Setting up a profile is a quick and easy process that is accessible to anyone, and there are no associated costs. While it may seem like a compelling reason to join Muslima, it's important to note that without a paid premium membership, your ability to communicate will be limited as you aren't able to send or receive messages.
Reasons Not to Join
The Muslima dating application offers several advantages. However, we would like to address some concerns that we have if you are still reluctant to sign up.
Phony Profiles
Some sneaky little imposters who manage to sneak past the verification process are roaming around the Muslima, but once identified and flagged, they are booted off the app.
Not for Casual Dating
This dating app caters specifically to Muslim people seeking a serious relationship that will hopefully lead to marriage rather than those seeking casual hookups–it's not for those just looking for casual dating or flings.
No Free Messaging
A notable disadvantage of using the Muslima dating app is that it necessitates a paid premium membership to start a conversation with another user. Basic users can reply to messages from premium members for free, but they are not able to send new messages without upgrading to a paid plan. To access this "feature," you have to buy a plan on either the Gold or Platinum Membership tier.
Smaller Dating Pools
Muslima is a niche dating app, which means that if you're searching for a local date, you may need to explore other options. However, because it is an international dating app, it's not fair to criticize them for this–it's just something to remember when using the app!
The Sign-up Process
We wanted to get the full scoop, so we signed up for a free trial and then went all in with a premium membership. Looking for love on Muslima? Good news! Signing up will only take 5 minutes tops.
Trying to decide between using the dating app for free or becoming a paying member? No worries–we'll guide you through the entire process step-by-step. Follow these simple steps to get your Muslima dating profile set up and running!
Just a heads up: We used the iOs mobile app to sign up, but the process is identical no matter how you decide to make an account!
Step 1: Visit Muslima's Website
Going to Muslima.com should be the first step! Select the "View Singles Now" link if you're ready to join.
Step 2: Enter Basic Personal Details
Next, fill up your demographic information (gender, username, and age) and contact data (email address, password). Click the blue "View Singles Now" button after reading and agreeing to the Privacy Statement and Terms of Service.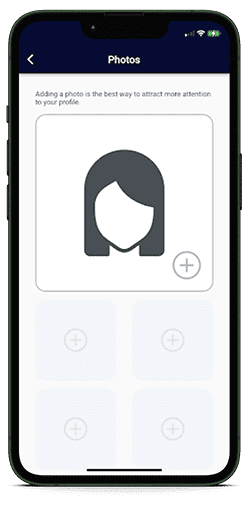 Step 3: Upload a Profile Photo
Your free account won't be active until you upload a profile photo, which you're able to "skip." However, you should never ignore this step, as profiles without photos tend to give off a suspicious air–singles are more likely to contact you if you include a photo in your profile.
Click on the silhouette of a person to bring up a menu, then select "Photo" from the submenu that appears. When you replace the default profile picture with your uploaded one, the icon will disappear! You can always upload up to five extra pictures to your profile if you overlook doing so during the initial sign-up session or if you want to refresh your dating profile with some new images.
Step 4: Fill Out Your Dating Profile
You'll have to do more than just the bare minimum of fields and post a profile picture to get the attention of the other singles on Muslima!
You should include as much information as possible on your new profile–in addition to the required fields, new users can give a detailed description of themselves, including physical characteristics, personal habits, areas of interest, and cultural background. And the final area provides a chance to introduce yourself and describe your perfect match briefly!
Step 5: Provide Match Preferences
Here comes the exciting part—describe your ideal partner to Muslima!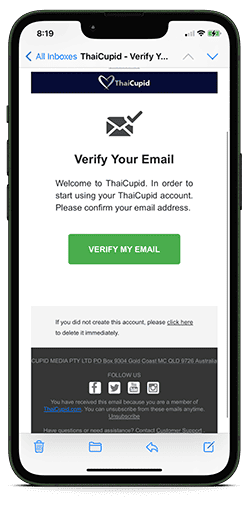 Step 6: Verify Your Email
Just like with any of the Cupid dating apps, please check your inbox for the activation link and follow it to access your new account.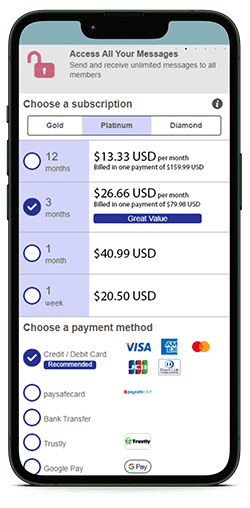 Step 7: Upgrade to a Premium Membership (Optional)
If you want more out of Muslima than what the free version offers, consider upgrading to a paid membership. Select your current membership level, and then hit the "Upgrade Membership" button to make the necessary changes.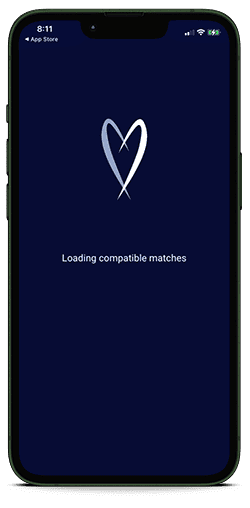 Step 8: Start Searching for Singles!
And that's the whole sign-up process! You may now begin your search for love on Muslima.
Alternatives to Muslima
Muslima is most definitely a specialized dating app, and if you aren't Muslim and aren't considering converting to Islam, it's not the best choice for meeting compatible singles! Don't panic; there is no shortage of various excellent dating apps, so meeting someone who appreciates the same things you do shouldn't be a problem. Have a look at the list below and check if any of them speaks to you in the online dating department!
Dating App
Key Facts
Review
eHarmony

Active Members: 16+ million
Gender Ratio: 48% men to 52% women
Best For: All singles who want a serious relationship
Pricing: Begins at $35.90/month

eharmony Review
Elite Singles

Active Members: 2+ million
Gender Ratio: 44% men to 56% women
Best For: Finding highly educated and successful singles
Pricing: Begins at $31.95/month

Elite Singles Review
SilverSingles

Active Members: 800,000
Gender Ratio: 53% men to 47% women
Best For: People over 50 looking for relationships
Pricing: Begins at $24.95/month

SilverSingles Review
Zoosk

Active Members: 40+ million
Gender Ratio: 47% men to 53% women
Best For: All singles – Flirting, finding love, and getting dates
Pricing: Begins at $10.00/month

Zoosk Review
Bumble

Active Members: 11+ million
Gender Ratio: 57% men to 43% women
Best For: All singles seeking relationships, casual dating, or friendships
Pricing: Begins at $16.99/month

Bumble Review
Frequently Asked Questions about Muslima
If our Muslima review didn't cover everything, our Frequently Asked Questions (FAQ) page should fill in any gaps! Below are answers to some of the most common inquiries we get from our readers regarding Muslima.
Do People Find Love in Muslima?
Indeed, they do. And Muslima.com boasts hundreds of happy stories of members who found their soul mates and tied the knot after meeting on the platform.
Can Someone Who is Not Muslim Join Muslima?
Yes, but if you're not ready or willing to convert to the religion of Islam, Muslima might not prove to be the perfect dating app match for you.
Is Muslima a Safe Dating App?
Muslima is skilled when it comes to privacy–discreet and compliant with all the rules, and they will keep your private and personal information secure, except for the details you make puli on your dating profile.
Can I Send Messages to Other Members?
Even while the free version of Muslima allows users to respond to messages sent by those who are paying for a premium membership, only the paid members can initiate communication with other users.
What if I Match with Someone and We Speak Different Languages?
The Platinum membership level on Muslima includes the quick translation of all messages sent to and received from potential partners into the target language. Please note that this feature is only available to Platinum members; Gold and Diamond subscribers will need to upgrade to Platinum to use this functionality!
How Do I Block Someone on Muslima?
There are a variety of techniques to prevent another member from contacting you. To block a person, you can either right-click on their name while their message is open and choose "Block User;" you can go to their profile and click on the "Block User" option there, or you can go to the "More" menu in IM and choose "Block User."

When you block a member permanently, they will be unable to contact you in any manner, and you can view those who you have blocked by clicking the "Block List" link under the "Activity" tab on the main page of your account.
How Do I Disable Auto-Renewal?
To disable automatic renewal at any time, visit your profile page and click "Billing" under the "Settings" option. When prompted, select "No" next to "Auto-renew my membership?" and then click "Save." Then, when prompted, choose "Switch off auto rebilling." If you happen to reconsider during your current membership time, you can always go back and select "Yes" again.
How Do I Cancel My Muslima Membership?
Users of Muslima can make these changes in the part of their accounts devoted to billing, and they will continue to have access to all premium features until the beginning of the following billing cycle.
Which Payment Methods Are Accepted by Muslima?
Muslima offers an array of payment methods, including major credit and debit cards, personal checks, bank transfers, PayPal, and vouchers, as well as others that are only available in certain countries.