Our team of experts diligently research and review all of the products and services we recommend. If you buy through our links, we may receive a commission. Learn more here.
More likely than not, you have heard of FarmersOnly. The popular dating app is dedicated to connecting farmers, cowboys, ranch hands, and anyone else who might fall under that kind of hard-working, dedicated, and exciting category to anyone interested in them.
There is a niche need for farmers in the online dating world, and FarmersOnly wants to fulfill that need. If you've ever thought about joining FarmersOnly, but you're not sure how the website runs, who it is for, and if you would have success online while you're trying it out, that's why we're here! We are here to give you a complete review of FarmersOnly as it operates in 2023.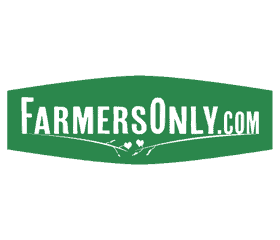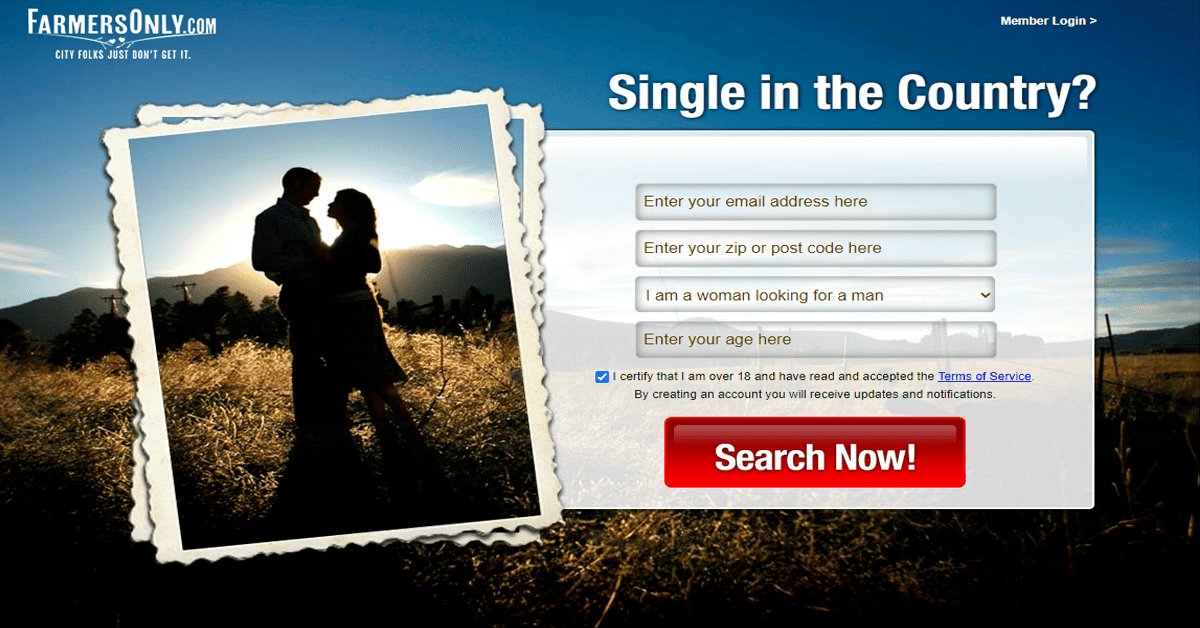 | | |
| --- | --- |
| Sign-Up Time: | 5 minutes |
| Cost: | $10.99 – $21.95 per month |
| Membership Pool: | 4,450,000 members |
---
---
Our FarmersOnly App Rating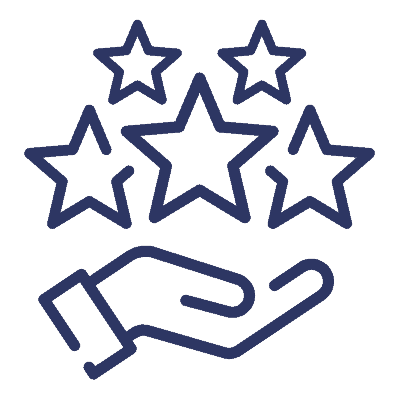 Overall Rating

FarmersOnly is coming in with an overall score of 3.6 out of 5!
We've taken to our six-factor rating system to arrive at an unbiased and fair overall rating for FarmersOnly: features, usability, daily matches, cost of membership, and active members. Each of these categories got its own rating, and we've concluded that FarmersOnly comes in at a rating of 3.6/5!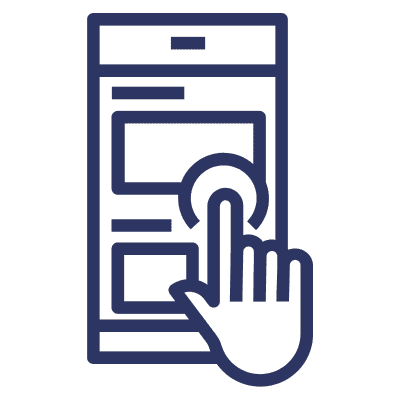 Ease of Use

One of the best things that FarmersOnly provides for all its users is the ease of use that comes with the app. From the moment you set up your profile to all of the times you're scrolling through the app, FarmersOnly proves itself to be one of the most accessible dating apps out there.
Once you're online, you can employ some of the easy features that will help you find your person online. Setting up your profiles should take 3 to 5 minutes, and the app guides its users through the entire process. FarmersOnly knows its target demographic, and farmers don't want to waste their time figuring out their over-complicated dating app. Because of that, FarmersOnly is exceptionally intuitive to use and easy to figure out once you get started.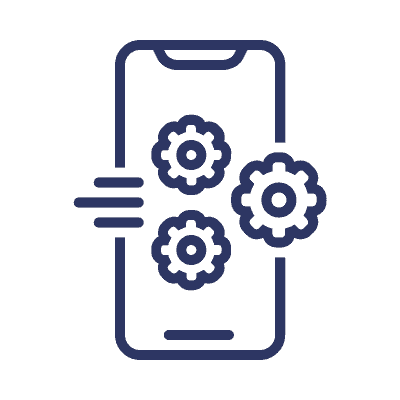 Features

While the features that FarmersOnly provides for its premium members cover all of the basics, there are more features that come with the dating app. Of course, the available premium features are necessary for communicating with someone on the app, but FarmersOnly wants its users to enjoy all that the dating app has in store for them.
The app provides a FarmersOnly Store, where users are encouraged to buy merchandise with some pretty hilarious slogans. Users can also opt for the FarmPhone feature, which bypasses on-app communication and sends the messages you get right to your phone.
There's also a Discover feature where you can see if there's anyone on the app that tickles your fancy.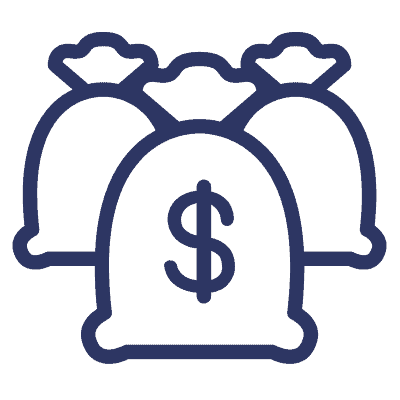 Cost


FarmersOnly doesn't cost too much compared to similar dating apps. While we never love dating apps that don't offer their users free versions of the app, we understand why FarmersOnly does this.
For the most part, if the dating app doesn't provide a free version for users to try out the app without any limitations, it usually means that the app is dedicated to cultivating serious relationships online.
It also proves that people are willing to pay for the premium membership, just based on how many success stories and users FarmersOnly has. Not to mention, FarmersOnly is a great resource and tool that farmers use to find love every single day.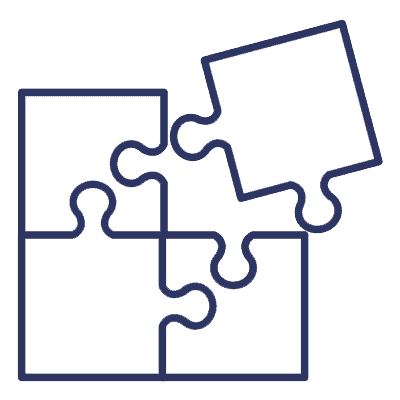 Match Quality


If you're hoping to find a cowboy love story while you're online dating and looking for a great match, then you need to look at FarmersOnly. This dating app is number one for all farmers, cowboys, and ranch hands for a reason.
While other niche farmer-oriented dating apps exist, none has as big of a database as FarmersOnly, and you're not going to find as many quality matches as you can with the help of FarmersOnly anywhere else.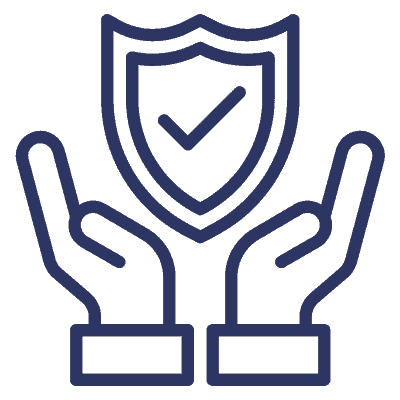 Safety and Security


While no dating app can or should ever guarantee a safe online dating experience, especially an app that's as big as FarmersOnly, the app is very secure and has never dealt with too many hackers or information leaks since it came online in 2005.
The information you give the dating app is safe and secure in the database, and FarmersOnly does not sell any of your personal information. Other people who are not on the app will also not be able to see your profile pictures or any of your information unless they are active users.
You can also erase any data you have shared on FarmersOnly, and it will be wiped entirely from the database. This is one of the safest and most secure dating apps on the market.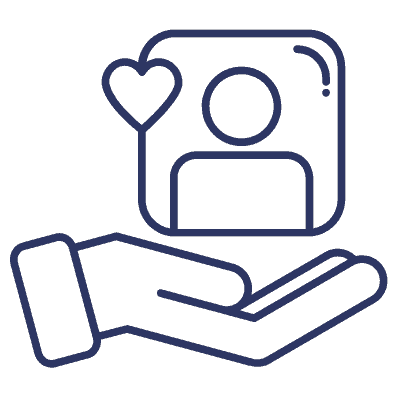 Customer Service


This biggest downfall with FarmersOnly is their customer service team, or lack thereof. Most of the reviews about FarmersOnly discuss their lackluster customer service team and their inability to help their users with any problems. Because of the lack of support, many users had their accounts wrongly charged or terminated.
You can contact FarmersOnly's customer support service when they're online or at (888)-755-9655 from 8 am – 8 pm EST on weekdays and Saturdays, but the team could be more helpful. If you have a serious problem, you might not be able to find a solution in the amount of time you would like.
FarmersOnly has a customer support page where you can contact the team. You can also email them at:
support@FarmersOnly.com
contact@FarmersOnly.com
mail@FarmersOnly.com
Overview of FarmersOnly
FarmersOnly has been an excellent dating app for farmers looking for love for a while now. Whether or not you're a farmer hoping to find love with another grower or you've always dreamed of dating a farmer or a ranch hand, FarmersOnly is one of the most trusted online dating apps that can help your dreams come true.
FarmersOnly Fast Facts
Year Founded: 2005
FarmersOnly records over 100,000 new monthly visitors globally.
Average User Age: 32-45 years
Gender Ratio: 65% men to 35% women
The app was founded in 2005 and has grown exponentially since then. Currently, the app sees over four million users from the United States alone. Over 100,000 users log onto the app every week to find love online.
While there is a differentiation between the ratio of men and women, thousands of success stories have resulted from FarmersOnly. One thing to note is that the average age on FarmersOnly is a little older than most dating apps, which gives people in their late 30s and early 40s a better chance to find love online, and it also reinforces the fact that FarmersOnly is an app created for serious dating.
Premium Membership Subscriptions and Prices
FarmersOnly is one of the best dating apps in the world for a reason. The app provides a high-quality experience for all of its paying users.
While the free version of this dating app is not suitable for creating relationships, as it completely limits people from sending messages or reading messages that other people sent them, the premium memberships do allow users to connect with each other and explore a potential relationship.
There are multiple plans that FarmersOnly offers for its users. There's the standard premium membership which will unlock all of the features available for premium users.
⠀1-Month Membership
1 Month
$21.95
---
Price Per Month: $21.95
Total Membership Cost: $21.95⠀
---
All Standard Features
Every Plan Has the Same Premium Features
3-Month Membership
3 Months
$13.32
---
Price Per Month: $13.32
Total Membership Cost: $39.96
---
All Standard Features
Every Plan Has the Same Premium Features
6-Month Membership
6 Months
$10.99
---
Price Per Month: $10.99
Total Membership Cost: $65.94
---
All Standard Features
Every Plan Has the Same Premium Features
The users on FarmersOnly can also upgrade to Gold Status, a feature that allows free users to read and reply to any messages you send them. This means that even if you're paying for a premium membership, free users cannot respond to any of the messages you send, so Gold Status will help you connect with free users without them having to pay a dime.
You can also choose the FarmPhone features, which will allow you to connect to people through a texting service instead of on a dating app if you're not comfortable with dating apps.
| Package | Length | Price Per Month | Total Cost |
| --- | --- | --- | --- |
| Gold Status | 1 month | $9.99 | $9.99 |
| FarmPhone | 1 month | $4.95 | $4.95 |
FarmersOnly Free Trial and Premium Features
FarmersOnly does have a free version of the app, but it is severely limited. It is so limited that we do not suggest you use it. While you can get acquainted with the app, set up your profile, and search through other people's profiles, you cannot send or receive messages or communicate with anyone. It is not worth your time or energy to try to figure out the free version of FarmersOnly because it will not end up well for you. Instead, invest in the premium version of the dating app.
Standard (Free) Features
Create your profile online
Look through the profiles on FarmersOnly
See other users' photos
Send flirts
Premium Membership Features
Send and Recieve Unlimited Messages
When you're trying out online dating, the only way you're going to be able to get to know the people you're messaging is to talk to them for as long as you'd like. While some memberships have a tier system of how many messages certain premium accounts can send, FarmersOnly allows its users to message as many people as they'd like as many times as they'd like.
See Who's Sent You Flirts
One of the few features on FarmersOnly available to both paying and free members is the ability to send Flirts to anyone you would like. This lets people know that you're interested in them, and it catches their attention. When you're a premium member of FarmersOnly, you can see who's sent you a flirt, and you can start messaging them back.
See the Last Time Members Have Been Online
No one wants to message someone or invest their time into a profile that hasn't been online in months, and FarmersOnly knows that. Premium members can see the last time each user has been online and debate if it's been too long or if they seem pretty active. This feature also helps move the dating process forward better.
Post Unlimited Photos
You have to let people know who you are and what you look like when you're on a dating app, and FarmersOnly is a big fan of that. When you're a premium member, you can post as many photos of yourself as you'd like to let people know what you look like and whether or not they're interested in you.
Block Users from Contacting You
The only reason that the blocking feature is not available for free members is that they cannot communicate with anyone online, so they don't need to block anyone. But being able to block someone when you're on a dating app, no matter how safe you might think it is, is one of the app's most important features.
See Other Members' Status
We love real-time communication when it comes to dating apps. Premium members can see when the people that they're messaging are online. This makes the conversation happen instantly, and it keeps it moving forward, which is always a plus when you don't have too much time to give your dating app.
Do FarmersOnly Memberships Renew Automatically?
Yes, your membership on FarmersOnly will automatically renew at the end of your paid period unless you choose to cancel your subscription one day before it's over. You cannot cancel the auto-renew feature on your profile, but you can cancel your subscription entirely if you do not want to keep paying for it.
Should You Join FarmersOnly?
Now that you know a few of the basic ideas of how the app works and operates and who it's for, it might be nice to see whether you should invest your time and energy into it.
Reasons to Join
FarmersOnly is a fantastic dating app to use if you want to find a rural kind of love. Let's be honest; many people dream about finding love with a cowboy, a cowgirl, a farmer, a ranch hand, or anyone else that might be in a romantic, southern belle kind of love.
If this sounds like the perfect dating app for you, that's great! If you're still on the fence, read the below sections and see if FarmersOnly is the ideal dating app for you.
If You Want to Date a Cowboy, Ranch Hand, or a Farmer
While it might seem obvious that this is the dating app to find cowboys, ranch hands, cowgirls, or anyone else who might be working in the fields or close to agriculture, some people are not sure what they're getting into when they download FarmersOnly, and that's okay!
But suppose you're in the market for any of these aforementioned categories or someone who could be along those lines. In that case, FarmersOnly will be the perfect dating app for you to find love and connect with people who will fit your needs.
If You're Looking for a Long-Term Relationship
One of FarmersOnly's claims to fame is that it connects people with similar life goals and work lives to create long-term and long-lasting relationships.
FarmersOnly isn't a casual dating site. The dating app understands that it appeals to very busy people who have very little time to waste when it comes to online dating. Because of this, the team at FarmersOnly understands that they need that anyone who loves the app needs to be able to find their person with relative ease and as quickly as possible. FarmersOnly doesn't wanna waste your time, and it wants you to walk out of your experience on the app with a long-term relationship. If you're looking for something casual, that's wonderful! But this app might not be the one for you.
If You Want to Join a Huge and Reliable Dating App
Everyone has their own personal preferences regarding the kinds of dating apps they want to invest time and money into when looking for love online. Some people want a small and niche dating app because it makes them feel safe, and that's wonderful.
FarmersOnly is not that. In fact, it's one of the biggest dating apps on the market. FarmersOnly has risen to fame because the app knows what it's doing, and it has a considerable success rate when it comes to matching people who are meant to be together. If you want to join a large and successful dating app to help you in your search for love, then FarmersOnly is the one for you!
If You Want to Meet People who Share the Same Interests and Lifestyles as You Do
One of the most unique things about FarmersOnly is that it can simultaneously be a niche dating app that is angled toward farmers while attracting a number of different people to its online database. This is because the lifestyle that farmers lead is one that many people also live, whether or not they're necessarily farmers.
One of the main reasons that FarmersOnly was created was so that farmers could find a way to connect with other people with similar lifestyles and goals. If you are a farmer looking for romance with someone who will understand your lifestyle, then you need to join FarmersOnly.
Reasons Not to Join
Sometimes, people need to explore all of their options before they can feel comfortable deciding whether the dating app they're looking at is the right choice for them. But we don't want you to waste your time, so here are a few reasons why you might not want to join FarmersOnly.
If You Don't Want to Date a Farmer, Cowboy, or Ranch Hand
FarmersOnly isn't the best dating app match for you if you aren't if you don't want to get into a relationship with a hard-working farmer.
In general, the app appeals to farmers, ranch hands, cowboys, or anyone else who might be in the field or on or working on their land more frequently than most people. This is the entire point of the app.
If You Live in the City or Far Away from Farm Towns
As we mentioned above, FarmersOnly is a dating app that's aimed toward connecting farmers or people who have similar lifestyles to farmers and helping them create long-term relationships as a result of their time on the apps.
One of the key ingredients you need to enter into a long-term relationship is proximity. If you live 100 miles from the closest farm, and you don't see yourself moving away from the city, you might not want to invest your time and energy into a dating app that is only geared towards connecting farmers with other people who have a similar lifestyle to them.
Now, if you live in the city and you're willing to relocate or travel, based on how much success you might be able to find when you're on FarmersOnly, then that's okay, and you can definitely see what the app has in store for you!
If You Just Want to Flirt on Your Dating App
Not everyone has the same idea of what they want when they get started on a dating app, and that's why it's good to know what kind of relationships certain dating apps like to foster.
It's very clear from the get-go that FarmersOnly is a dating app created to help form long-term relationships. This is mainly because farmers do not have a lot of time to waste while they're online dating, and not many farmers want just a casual relationship as a result of their time spent on dating apps. However, if you would like to flirt and goof around a bit while you're on a dating app, go for it! There are hundreds of dating apps for more casual and fun relationships. That being said, if you're not looking for anything serious, you might want to avoid FarmersOnly.
If You Want a Free Dating App Experience
This is a massive deal-breaker for a lot of people when they are looking for love online. One of the benefits of many dating apps is that they will allow people to have a free trial with no limits or a free version of the app that might have a few fewer bells and whistles to it, but you can still use it to help you find love online.
This is not the case when it comes to FarmersOnly. Again, because the app is dedicated to finding healthy relationships, they believe their users should be willing to pay for this service. But if you have been looking for a free dating app, there are other options.
The FarmersOnly Dating App's Sign-up Process
Users can tell a lot about whether or not they will like the dating app they're using based on how the setup process works when creating their profile in the app. If you're curious about whether or not FarmersOnly is going to present you with the right kind of love or if the app is going to be a good fit for you, keep reading and see what the ad values in the sign-up process. This process usually shows what the dating app values throughout the entire dating process. Not to mention, it's always good to know how to get through the sign-up process and what all it entails before you decide to jump in.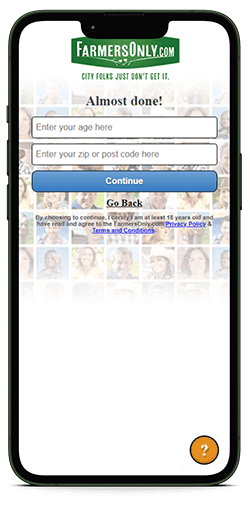 Step 1: Sign Up!
The first step to creating your FarmersOnly profile is to sign onto the webpage.
FarmersOnly will ask you to fill out your email address, zip code, your gender and the gender of your future partner, and your age.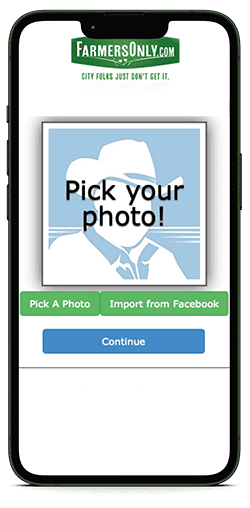 Step 2: Add Your Profile Picture
Now that you've created an account, it's time to add your profile picture and shine. You can also link to your Facebook account if you want to increase the chances of people connecting with you and seeing what you look like online. But that's not a requirement.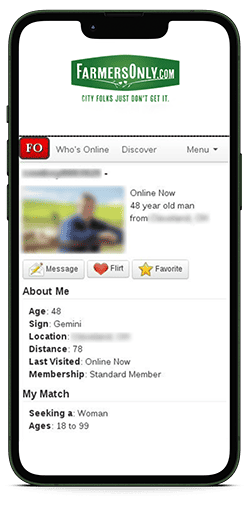 Step 3: Start Exploring!
FarmersOnly isn't complicated at any point in the sign-up process. Once you've filled out all of your basic information, it's time to start looking for love. While the FarmersOnly homepage looks outdated, it's easy to use and understand.
You can also choose if you would like to see members based on their age, distance from you, or in a randomized pattern.
Alternatives to the FarmersOnly Dating App
If you like what you read about FarmersOnly so far, but you're not sure if you're ready to dive into the deep end and download the app, that's fine! We're sure you can still find your cowboy love if you want to. Here are some of the best dating app alternatives to FarmerOnly.
Dating App
Key Facts
Review
eHarmony

Active Members: 16+ million
Gender Ratio: 48% men and 52% women
Best For: All singles who want a serious relationship
Pricing: Begins at $35.90/month

eharmony Review
Christian Mingle

Active Members: 16+ million
Gender Ratio: 44% men and 56% women
Best For: Christian singles looking for committed relationships
Pricing: Begins at $14.99/month

Christian Mingle Review
Zoosk

Active Members: 40+ million
Gender Ratio: 47% men to 53% women
Best For: All singles – Flirting, finding love, and getting dates
Pricing: Begins at $10.00/month

Zoosk Review
Bumble

Active Members: 11+ million
Gender Ratio: 57% men and 43% women
Best For: All singles seeking relationships, casual dating, or friendships
Pricing: Begins at $16.99/month

Bumble Review
Frequently Asked Questions About FarmersOnly
Now that we've covered most of the basics when it comes to the FarmersOnly app, it's time to get into some of the most frequently asked questions.
Can I Change My Password and Username?
When you first sign onto FarmersOnly.com, the website will give you a randomized username (usually something along the lines of cowgirl183905 or farmer839273). If you want to change your username, you can open a support ticket and request a new username. To save yourself a bit of time and frustration, make sure that the new username you're choosing is unique. You shouldn't choose something like Girlwholovesfarmers or dairyfarmer1.

FarmersOnly also provides a password for its users. If you would like to change the password that the website provided for you, login, find the button labeled 'Change Password' under 'Account Settings,' enter your current password and confirm it, then enter your new password. After all of that is done, you can hit the 'Submit' button, and you'll have a new password!
What Happens If I Delete My Account on FarmersOnly?
If you delete your FarmersOnly account, you will never be able to reaccess it. Everything you have put on your account will be erased from the FarmersOnly database, and you will never be able to sign on again.

It is important to note that just because you've deleted your account on FarmersOnly doesn't mean that your subscription has ended. If you paid for your subscription through the FarmersOnly app or website, then the website won't renew your subscription if you don't have an online account. But if you subscribed through the Google Play Store, you will have to go into your subscription setting there and cancel it through Google Play.
Is FarmersOnly Available on the App Store?
No, FarmersOnly is not available on iOS.

If you are an iPhone user and would still like to access FarmersOnly, you can do so on your Safari app. This would also be a great time to invest in the FarmPhone feature, so you don't have to constantly check your Safari app every time you want to look at your messages. Instead, you can receive a text with every message you're sent online.
How Do I Hide My Profile?
Some people need a break when it comes to online dating, and FarmersOnly understands that. Because of this, they have created a feature for their users to be able to hide their profiles.

When you choose to hide your profile, it will not appear in any search results, and you will be immediately logged out of your account.
Once you choose to log into your account again, it will become visible.

Hiding your profile does not cancel your subscription, so make sure that you've done that before you hide your profile, just so that you don't waste any of your money.

If you would like to hide your profile, go to the menu under the 'My Profile' section and click on 'Show/Hide Profile.'
Does FarmersOnly Offer Refunds?
If you decide to cancel your premium membership while using FarmersOnly, you might be entitled to a refund.

Once you've purchased your premium account package, you have 30 days to decide if you like it or not. If you do not like it, you might be able to receive a refund if you contact FarmersOnly's customer support team.
How Can I Get My Photos Approved and up on FarmersOnly?
If you would like to add photos to your FarmersOnly account, you need to make sure that the file size isn't too large and that the email that you signed up for with FarmersOnly is your actual email.

Once a user uploads their photos, they are entered into an online queue and submitted for approval.

You can check on your photo's approval status at any point.

If you have posted an inappropriate photo or a photo that does not fit into the guidelines that were set up by FarmersOnly, your account might be immediately terminated without a refund.
How Do I Sign Up for a Premium Membership on FarmersOnly?
If you would like to invest in a premium membership, go to the 'Upgrade Now' page that's available when you log into FarmersOnly. You can also follow this link, which will take you to the payment page and show you all of the premium memberships that are available.

FarmersOnly takes PayPal, credit, debit, prepaid/gift cards, or sending a check to FarmersOnly.com. When you are charged for your membership, the charge will come up as "FarmersOnly Media Inc."

Once your membership is activated, you will receive an email notification from FarmersOnly, and you can start looking for love online.