Our team of experts diligently research and review all of the products and services we recommend. If you buy through our links, we may receive a commission. Learn more here.
Are you looking for a beautiful Latina or a rugged Hispanic señor on Spanish and Latino dating sites? For those who are, we have found the perfect niche platform for you: the ColombianCupid dating app!
Being part of the Cupid Media empire, this specialized site serves as a hub for thousands of users from all over the globe.
You can meet some of the most appealing Colombian singles right by signing up. Make plans to meet up, send each other romantic messages, and get your digital flirt on.
You can join Colombian Cupid easily and quickly from your phone or computer, so whether you're looking for a beautiful woman or a dark-skinned sexy man, you've come to the right place.
| | |
| --- | --- |
| Sign-Up Time: | 10 minutes |
| Cost: | $13.17 – $93.98 per month |
| Membership Pool: | 2+ million |
---
---
Our ColombianCupid Dating App Rating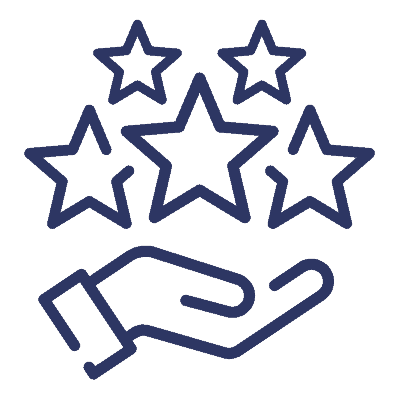 Overall Rating

ColombianCupid is coming in with an overall score of 4.0 out of 5!
Here is how we rated ColombianCupid as a dating app overall. There are 6 key components that we examined. We assigned an individual score to each primary category and took the average to reach our overall rating, and ColombianCupid comes in at a rating of 4.0/5!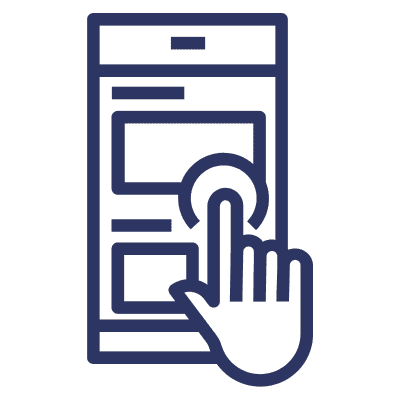 Ease of Use

It's easy to find your way around the ColombianCupid dating app! The platform allows its users to sign up with either a standard email address or a Facebook login. Users simply verify the registration, create the profile, and use the matching system to look for a compatible match.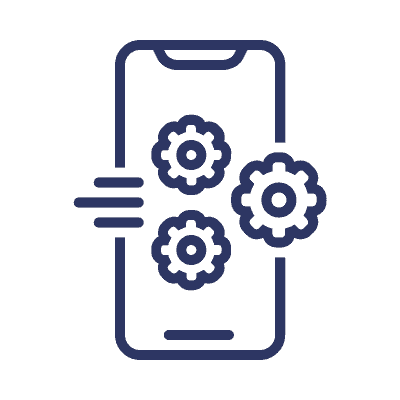 Features

Users of ColombianCupid, like any other Cupid Media platform, get access to a range of features depending on the kind of membership they've purchased. ColombianCupid's premium members have a special perk: their profiles are expanded by 50%. This gives them more room to talk about themselves and upload images. It also discreetly emphasizes that they're a premium platform member–you may get a lot more eyes on these larger profiles compared to standard ones.
We also appreciate the Cupid Tags feature and the auto-translate so users from different countries can communicate with each other!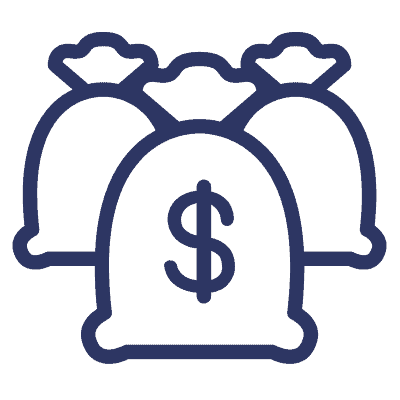 Cost


There is a broad selection of premium membership plan tiers to choose from, and while most of these tiers are within reasonable pricing ranges, a few are way too expensive.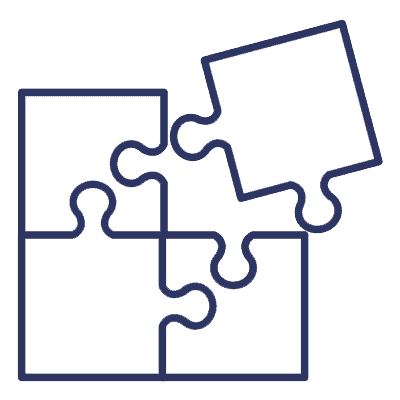 Match Quality


Almost 2 million people from across the globe are part of the ColombianCupid community, and of them, over 50,000 log in each week. Members are primarily interested in finding dates, partners, casual dating, and/or hookups. Anyone of any faith, ethnicity, or background can join ColombianCupid.
With ColombianCupid, you can specify filters in the advanced search settings to improve your chances of locating an ideal match. Besides physical appearance, you can highlight their personality, beliefs, and background. You can also utilize this section to specify whether or not your prospective partner is a smoker, whether they have kids, and where they reside.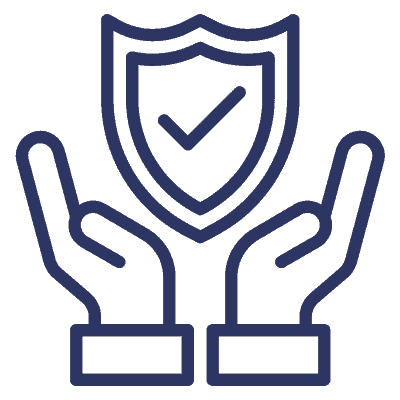 Safety and Security


Regarding your personal security, ColombianCupid is among the more reliable dating apps. Since McAfee SECURE has validated the platform and given it its stamp of approval, consumers do not need to be concerned about being victimized by phishing scams, malware, or viruses.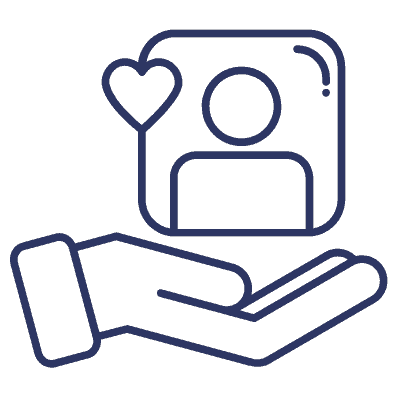 Customer Service


Providing helpful customer service is a priority for ColombianCupid. A chat window appears when you visit customer service, and when you start typing in your query, the system will begin displaying items from the FAQ that may help you out.
If you cannot locate an article that addresses your specific issue, users can file a support ticket to the administrators, and they will respond as soon as possible. Unlike many other helpdesk services, this one allows you to attach images to your ticket.
Overview of ColombianCupid
The ColombianCupid Dating App was founded in 2012 and is part of the Cupid Media Network, the online dating giant that owns 33 niche dating sites catering to religious, ethnic, lifestyle, and special interest demographics. The average age of the eligible singles on the app land between 25-35, and the gender ratio is pretty evenly split at 60% men to 40% women.
ColombianCupid Fast Facts
Year Founded: 2012
ColombianCupid has a no-nudity profile photo policy
Average User Age: 25-40 years
Gender Ratio: 60% men to 40% women
We like that ColombianCupid has an across-the-board no-nudity policy for profile photos, although what you send in your private chats is up to you (wink, wink).
Premium Membership Subscriptions and Prices
ColombianCupid, like all of the Cupid family sites, has a few free features as well as two tiers of premium membership (Gold and Platinum). After you've signed up, you can access the site's match and search features, send expressions of interest, and respond to the requests made by other paying users, even if you haven't yet purchased a membership. You get much more bang for your buck when you sign up as a member.
| Package | Length | Price Per Month | Total Cost |
| --- | --- | --- | --- |
| Gold | 12 months | $13.17 | $157.99 |
| Gold | 3 months | $26.33 | $78.98 |
| Gold | 1 month | $39.49 | $39.49 |
| Gold | 1 week | $78.92 | $19.73 |
| Platinum | 12 months | $15.83 | $189.99 |
| Platinum | 3 months | $31.33 | $93.98 |
| Platinum | 1 month | $46.99 | $46.99 |
| Platinum | 1 week | $94.00 | $23.50 |
| Diamond | 12 months | $31.67 | $379.98 |
| Diamond | 3 months | $62.66 | $187.97 |
| Diamond | 1 month | $93.98 | $93.98 |
| Diamond | 1 week | $188.00 | $47.00 |
ColombianCupid is one of the only dating sites that will allow you to pay off the total price of the membership in up to four monthly installments. Most require the entire payment upfront.
ColombianCupid Membership and Premium Features
Traditional free trials allow a new user to access full premium membership benefits for a short period of time, but first, the customer must provide payment information. If the free trial isn't canceled before it expires, the account automatically becomes a paid premium membership, and the customer is charged. ColombianCupid (and most dating sites) allow new users to create a profile for free and use a limited number of features.
Standard (Free) Features
Create a profile
Upload five photos
View suggested matches
See who's viewed your profile
See who's favorited your profile
Browse singles
Premium Membership Features
Unlimited Messaging (send and receive) – There seems to be no good reason for dating apps not to provide limitless messaging as a paid upgrade. Fortunately, ColombianCupid is unlike these other platforms, meaning you can communicate with anybody.
Live Chat and Instant Messaging – 25–50-word description of the feature
Disable Ads – 25–50-word description of the feature
Anonymous and Incognito Modes – Do you want to be stealthy and discreetly move about the dating app? If you want to, you can utilize the anonymous and incognito features; just make sure you activate them before you start creeping on other users' profiles.
Message Translation – ColombianCupid is accessible to everybody, regardless of location, increasing the likelihood that you may connect with a user who does not share your native tongue. Good thing Auto Translation is on your side, thanks to ColombianCupid! With this paid add-on, conversations may continue across language boundaries with automated translation.
Advanced Search Filters – By selecting more complex search filters, you can personalize the experience of viewing potential matches, and the app will then provide results most suitable to your preferences.
Do ColombianCupid Memberships Renew Automatically?
All membership plans on ColombianCupid are set to automatically renew at the end of the current term, ensuring that your use of the platform is uninterrupted. Your account will be rebilled at the original plan's starting price.
Either contact support to have your membership's auto-renewal turned off or make changes to your payment details under the account settings section.
When changing your auto-renew options, it's best to do it at least 48 hours before your subscription expires so that the system has time to process your request properly.
Should You Join ColombianCupid?
Maybe the ColombianCupid dating app has been on your radar, and you're on the fence about downloading it. By reading on, find out why you should join this popular dating app and why you may want to wait before signing up for ColombianCupid! This info may help you decide whether ColombianCupid is the best dating app for you!
Reasons to Join
We've compiled a list of our favorite features of ColombianCupid that make it well worth your while to become a member.
Cupid Tags
Cupid tags can help you rank higher in advanced searches to find the ideal match by implementing a guide for building a distinct profile. Make use of them to highlight particular aspects of your personality and define yourself in the most entertaining manner you can!
You may use these gems of self-promotional humility to attract attention to the qualities you most want to emphasize. Typical positive descriptors include "adventurous," "dog-loving," "excellent chef," etc. After doing so, your profile will appear in the search results of other people looking for the same characteristics.
High Profile Quality
ColombianCupid's profile design and quality exceed contemporary online dating platform requirements. The majority of the tools for interacting, seeing images, and completing a profile are easily navigable, as are browsing and matching with other users. ColombianCupid features high-quality profiles due to users having to follow the privacy and general use policies. Nudity and illustrated faces (including yours) are banned by ColombianCupid.
You should exercise caution while uploading images to your profile because the system administrator may not verify them and could cancel your membership without warning.
Message Translation
You can have messages translated into your native tongue, which is a huge plus if you are communicating with someone who speaks a different language! Even if you are familiar with their language but not quite fluent, we love this feature because it will ensure there is nothing lost in translation, and there aren't any misunderstandings based on a language barrier!
Safety and Security
In terms of safety, ColombianCupid is one of the better options. McAfee SECURE has inspected the system and given its approval seal, so users should not worry about viruses, malware, or phishing.
Reasons Not to Join
Having established the benefits of using ColombianCupid, we would be irresponsible to ignore the possible downsides of this dating app.
Smaller User Base
As ColombianCupid is a niche dating app, the user base will be smaller than the more mainstream dating apps, which means fewer eligible singles to choose from and match with. But for a specialized dating app, over 2 million users is nothing to sneeze at!
ColombianCupid Saves User Data
The following data could be collected about you by ColombianCupid through your phone and computer: the internet browser you are using to visit ColombianCupid.com, IP addresses, and the time and date of last login.
Data as specific as a person's name, address, mobile number, age, appearance, profession, and even credit card data may be gathered and analyzed by the system. In addition to analyzing your sexual preferences and health, ColombianCupid may also look into your political views, religious beliefs, and criminal history. When you sign up with ColombianCupid, you accept the conditions outlined in the Privacy Policy. Remember this while you create your profile and connect with others.
Expensive Membership Plans
There are a ton of premium membership plan tiers available, and although many of them are affordable, some are super pricey.
Members Must Use First and Last Names
Although we don't view using your full name on a dating profile as a negative, tons of people rightly disagree with us for their own personal reasons! Many people on dating apps want some kind of anonymity which is possible when only using your first name or creating a moniker for yourself. But on ColombianCupid, users must use their first and last names to create a profile, which may dissuade people from joining.
The ColombianCupid Dating App's Sign-up Process
The signup procedure on ColombianCupid is the same as on all other Cupid Media sites. There is no need to verify your identity; to get the confirmation email with a verification link, all you need is a working email address.
Users can also register by clicking the "Join with Facebook" option if they are interested. All your social network profiles and profile pictures will be automatically transferred to your new ColombianCupid profile. We will be walking you through the process of signing up for an account on their website, so remember, the steps will be different if you join using a mobile app!
Step 1: Visit ColombianCupid and Register
Visit ColombianCupid.com on your computer or download the app from either the App store in Google Play. Then click on "View Singles Now." Next, you'll enter your first name, your gender, the gender you are interested in meeting, your age, where you are from, and your email address, and create a unique password. You'll also check the box confirming that you are over 18 and agree to the terms of use and privacy statement.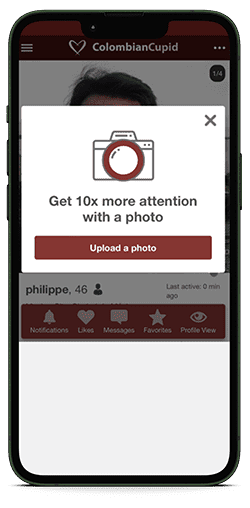 Step 2: Upload Profile Photo
Step two is to upload a profile pic and up to four additional photos. ColombianCupid gives users helpful guidelines for choosing the perfect profile shot!
Step 3: Build Profile
Here is where you begin to build your dating profile by entering some basic info, such as your name, gender, date of birth, and location.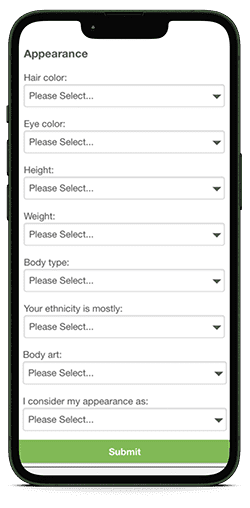 Step 4: Add Profile Specifics
This next step is the most time-consuming part of signing up, but it's for your benefit! The more questions you answer and the specifics you give, the better chance you have at finding great matches!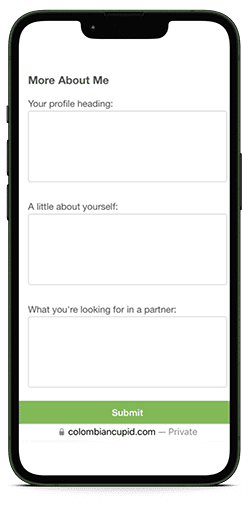 Step 5: In Your Own Words
Here, you'll create a (hopefully) catchy profile heading, write whatever you want other users to know, and explain what you're looking for in a partner!
Step 6: Edit Match Criteria
This step allows you to tell ColombianCupid what is important to you in a partner so they can help you find who you are looking for. Answer at least three of the questions at this stage and utilize the search filters. Then click "submit."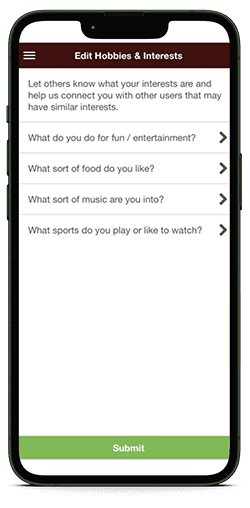 Step 7: Enter Your Interests
Share your interests with the public and let them match you with others who share them. Answer all the questions that follow in order to proceed, then click "submit."
Step 8: Complete Personality Questions and Add Cupid Tags
Show the world who you really are by sharing your unique perspective with other people by describing yourself in your own words. Complete this area by answering at least 7 of the questions before moving on to the next step.
And to finish up this section, choose at least five Cupid Tags. For example, Cheerful, Working, Outgoing, Woman, Professional, Cheery, Honest, and much more.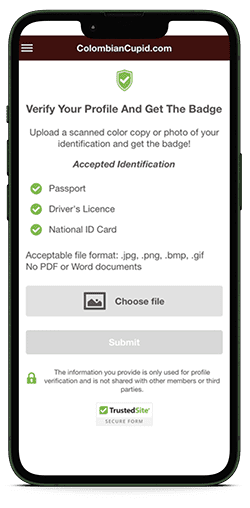 Step 9: Verify Your Profile
You can get the Profile Verification badge by uploading a scanned color copy or picture of your ID.
To complete this step, upload a picture of the verification document.
Accepted IDs include:
Passport
Driver's License
National ID Card
Acceptable file format: .jpg, .png, .bmp, .gif
No PDF or Word docs
You're all set up with a new ColombianCupid profile and ready to start looking for love!
Alternatives to the ColombianCupid Dating App
If the ColombianCupid dating app is not what you're hoping for, the following are some alternative high-quality dating platforms that could be a better match for your interests.
Dating App
Key Facts
Review
Christian Mingle

Active Members: 16 million
Gender Ratio: 44% men and 56% women
Best For: Christian singles looking for committed relationships
Pricing: Begins at $14.99/month

Christian Mingle Review
Eharmony

Active Members: 16+ million
Gender Ratio: 48% men and 52% women
Best For: All singles who want a serious relationship
Pricing: Begins at $35.90/month

eharmony Review
Elite Singles

Active Members: 2+ million
Gender Ratio: 44% men to 56% women
Best For: Highly educated and successful singles
Membership Price: Begins at $31.95/month

Elite Singles Review
Bumble

Active Members: 111+ million
Gender Ratio: 57% men and 43% women
Best For: All singles seeking relationships, casual dating, or friendships
Membership Price: Begins at $16.99/month

Bumble Review
Frequently Asked Questions About ColombianCupid
We do our best to answer any questions or concerns our readers may have about different online dating apps in our reviews. In case you have any more concerns after reading our ColombianCupid review, we have included this Frequently Asked Questions section for your reference. You can find them in the section below, and if you have any remaining questions after reading the review and the FAQ, please reach us through the "contact us" page!
What Is ColombianCupid?
ColombianCupid.com is a specialized online dating platform catering to Colombian individuals. Almost two million singles from more than a hundred countries have signed up for the dating app!
Is ColombianCupid Safe?
If you take normal precautions when meeting people online, including avoiding sharing financial information or sending expensive gifts or money, then using ColombianCupid is largely risk-free.
Is ColombianCupid Welcoming to LGBTQ People?
Yup! Users of ColombianCupid may choose to either be men seeking men or women seeking women. But, there aren't any safe spaces for the LGBTQ community's rainbow of identities, including transgender, bi, nonbinary, and pansexual persons. We hope that dating apps will provide these choices in the future, but you can always include them in your profile if you want to.
Is ColombianCupid a Legit Dating App?
Thanks to careful moderation and screening of new members, scammers, and fake profiles are mostly kept out of ColombianCupid, reassuring users that it is a legitimate dating app.
Is There an App for ColombianCupid?
Yes! ColombianCupid has an Android app on the Google Play store as well as one for Apple devices in the Apple Store. You can download them there!
Can I Use ColombianCupid
if I Don't Speak Spanish?
Yes! Platinum members of ColombianCupid have access to a translation service, and the site boasts a large user base of native speakers of English native speakers.
What Are ColombianCupid Membership Options?
ColombianCupid offers Standard, Gold, Platinum, and Diamond membership tiers. Free standard membership lets you send interests and chat with Gold and Platinum users. Gold members can talk to all site members, while platinum members get all site capabilities, including advanced matching, message translation, and Profile Notes. Diamond members get priority messaging, profile highlighting, and customer service.
How Do I Cancel Auto-Renewal?
At any time, you can discontinue the automatic renewal billing process; your membership will be automatically renewed for the specified periods until you cancel it. Click "Billing" under "Settings" on your member dashboard to disable automatic renewal. Choose "No" for "Auto renew my membership?" and then hit "Save." You'll need to confirm your selection; choose "Turn off auto rebilling." Your auto-renewal will no longer occur for the remainder of your current membership time. At any point, you can return this setting to its original "Yes" setting.