Our team of experts diligently research and review all of the products and services we recommend. If you buy through our links, we may receive a commission. Learn more here.
BlackPeopleMeet is a terrific, modern dating app for finding black singles and people of color interested in meaningful relationships, falling in love, or finding dates. Regardless of race or skin color, anyone can join as a free trial user or a premium member of the BlackPeopleMeet dating app! You can begin in as little as ten minutes!
Begin meeting black singles today by becoming a free trial or premium member of the BlackPeopleMeet dating app!
Our BlackPeopleMeet review will show you what kind of memberships are available in terms of features and membership costs. We'll also show you some fast facts and critical information on the site, like its matchmaking process and overall ease of use.
Sign-Up Time:
10 minutes or less
Cost:
$10.25 – $18.32 per month
Membership Pool:
5 million worldwide
(900,000 from the US)
---
---
Our BlackPeopleMeet App Rating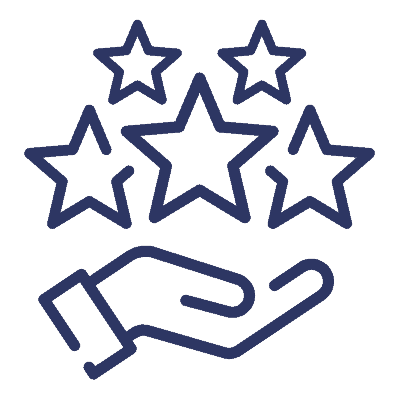 Overall Rating

BlackPeopleMeet is coming in with an overall score of 4.0 out of 5!
There are six crucial rating categories we examined in our review of BlackPeopleMeet. After assigning a score to each criteria point, we pulled the average to set an overall rating for the BPM dating app: 4.0 out of 5 stars.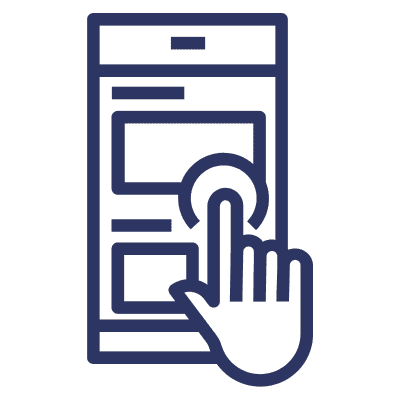 Ease of Use
Everything about BlackPeopleMeet is easy. The sign-up takes at most ten minutes to complete and has just a few personality questions that are super easy to answer. Setting up your profile is relatively straightforward: click "Edit" under "My Profile" to make the changes. Search filter settings are under "Search," and singles that match your criteria populate in seconds after setting them!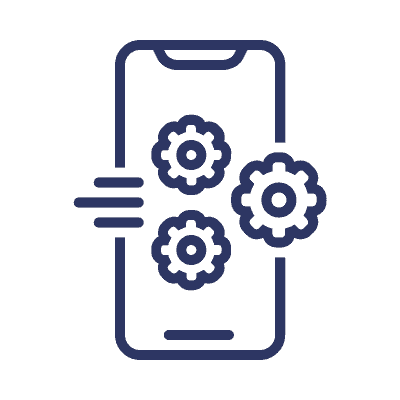 Features

BlackPeopleMeet is rich in member features. In addition to unlimited messaging, rewinds, and read receipts, BlackPeopleMeet members can enjoy the latest dating app features. These include MatchMe (getting featured in certain users' daily matches), PromoteMe (appearing at the top of the site's search results), ConnectMe (disposal, personal phone number), and ProfilePro (top-rated tips for developing the best profile).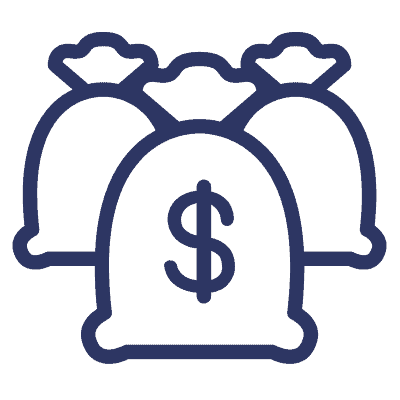 Cost


Three membership plans are available at BlackPeopleMeet, ranging from $10.25-18.32 per month. It's a dating app that gravitates to the more affordable side of things regarding membership fees. And for the price you end up paying to become a member of the app, you certainly get some of the best dating apps features out there.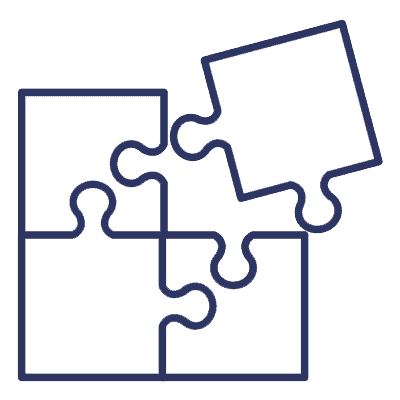 Match Quality


BlackPeopleMeet comes equipped with search filters that cover nearly every aspect of matchmaking. Age, distance, and gender are the three big ones, but searches can be broken down even further by interests (working out, skiing, etc.), looks (athletic, slim/slender, heavyset, etc.), and lifestyle (smoking, drinking, and exercise). These filters ensure that you find someone close by who fits your preferences and specifications to the T.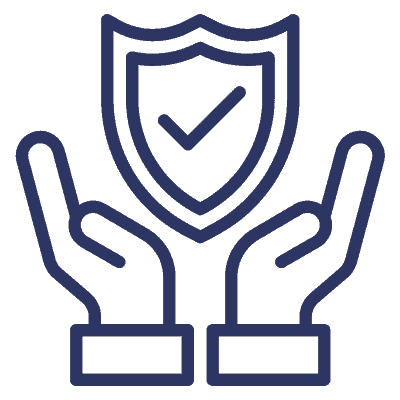 Safety and Security


BPM has been a reputable name in the market since 2002. All information shared by its members is kept private using an encrypted connection. There have been no instances in the past where customers' data was misused or mishandled. When illegitimate profiles slip through the process, app members are empowered to report or block accounts they feel aren't on the up and up. They also do their best to vet new users.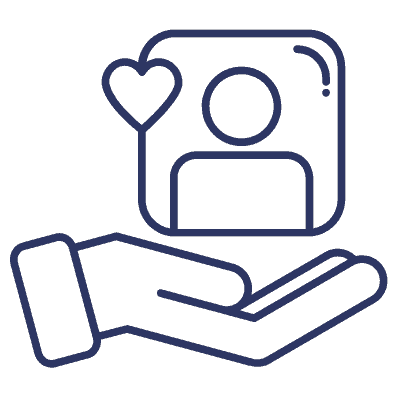 Customer Service


The customer service options could be better. BlackPeopleMeet has an extensive FAQ section covering many of customers' common questions and concerns. There's also a generic contact form which essentially stands in for an email address. It usually takes 24 hours or less to hear back. BPM isn't a dating app where you can contact a real person when issues arise. It's centered more around troubleshooting.
Overview of BlackPeopleMeet
Ready to learn a bit more about the BlackPeopleMeet dating app? Our fast facts can give you a good idea of the experience and services you'll discover when you become a free user or a paying member of the BPM app!
BlackPeopleMeet Fast Facts
Year Founded: 2002
Average User Age: 33-41 years
Gender Ratio: 60% men and 40% women
Key Takeaways
The only requirement for using BlackPeopleMeet is to be at least 18. You don't have to be black to use this platform.
You can find serious or casual relationships/dating opportunities at BlackPeopleMeet.
Despite 5 million registered accounts, BlackPeopleMeet only has around 30,000 active members who use the app each week.
It's a slightly male-dominated dating app. Most people using BlackPeopleMeet are in their 30s.
You can find singles of any race at BlackPeopleMeet, but the app mainly caters to black users and members.
Premium Membership Subscriptions and Prices
The only difference between the three membership plans is how long they last. They contain the same premium features and benefits. However, one enormous benefit you can enjoy with the more extended plans are the reduced monthly cost rate, a discount at BlackPeopleMeet offers its more loyal customers. Those who commit to longer memberships can save some money over time, taking advantage of the reduced rate.
Premium Light
3 Months
$18.32
---
Membership: 3 Months
Price Per Month: $18.32
Total Membership Cost: $54.96
---
All Standard Features
Every Plan Has the Same Premium Features
Premium Plus
6 Months
$12.10
---
Membership: 6 Months
Price Per Month: $12.10
Total Membership Cost: $72.60
---
All Standard Features
Every Plan Has the Same Premium Features
Premium Extra
12 Months
$10.25
---
Membership: 12 Months
Price Per Month: $10.25
Total Membership Cost: $123.00
---
All Standard Features
Every Plan Has the Same Premium Features
BlackPeopleMeet Free Trial and Premium Features
A free trial offer is available at BlackPeopleMeet, but it's set up differently than expected. The term "free" in free trial is deceiving because the BPM free trial only allows free users to experience a portion of premium membership benefits.
Traditional Free Trials – Free trials for dating apps used to be set up to allow a new user to access full premium membership benefits for a short time. There was a catch: customers had to provide payment information. If the free trial wasn't canceled before its expiration date, the account would automatically upgrade to a premium membership, and the customer would be charged.
BPM "Free Trial" – Like most dating apps, BlackPeopleMeet allows new users to create a profile for free and use a limited number of features without paying for a membership. In addition to creating a free profile, new members can set their search filters, look through swipe-style dating profiles, and get Top Picks (daily matches) from BlackPeopleMeet daily!
Standard (Free) Features
All new users begin with the Standard Membership unless they upgrade immediately to a premium plan. These are the features that free users can enjoy without paying any money.
Top Picks (Daily Matches)
These are the daily matches you get as a free user of the BlackPeopleMeet app. Your Top Pick singles are the ones who best fit your search filter settings and dating preferences.
Unlimited Likes
Free members of the BlackPeopleMeet app can view swipe-style profiles and send unlimited "Likes" to members who catch their eye! If you're not interested in a profile, click "Skip."
Limited Messaging
Free members can send complimentary messages to their Top Picks, but beyond that, free users cannot send messages to other members on the app.
Premium Membership Features
Once you upgrade to one of the three BPM memberships, you can enjoy these perks and benefits, the best that BlackPeopleMeet offers.
Unlimited Messaging
There aren't any restrictions on how many messages you can send to other app members. Free users have an allotted number of messages they can send to their Top Picks only, but paying members can message who they want when they want.
Top Picks (Daily Matches)
Free and paid members get Top Picks (daily matches). BlackPeopleMeet will send suggestions that best align with their dating preferences and search filter settings. This is a feature that paying members can continue to enjoy long after they've committed to a premium plan.
Unlimited Likes
Paying members can swipe through profiles like free members, sending "likes" or "skipping" profiles based on interests and tastes. There are no limits to how many profiles users can like.
See Everyone Who Likes You
When you upgrade to a premium membership, you can see anyone on the BlackPeopleMeet app that liked your profile. This is a terrific way to figure out which singles might be interested in you, singles worth connecting with.
Read Receipts
Premium members will be notified when their messages have been received and read by the recipient. This is a handy feature for those worried about being ghosted by other app members.
Weekly Super Like
Show other members that you like them more than just sending a simple "like." Paying members can enjoy an allotted number of "Super Likes" each week to express their interest.
Unlimited Rewinds
You can redo your action if you accidentally skipped over a profile you were interested in. As a premium member, there are no limits to how many times you can correct these mistakes.
PromoteMe
Each month, paying members will get a profile boost where they will enjoy better and more frequent placement in BlackPeopleMeet's search results. Its expanded visibility helps attract more singles to your profile.
MatchMe
Premium members can request to appear in certain members' daily match results. MatchMe can make this happen!
ConnectMe
This is a private disposal phone line that BlackPeopleMeet supplies to members who want more intimate, one-on-one communications with members who have sparked their interest.
ProfilePro
Enjoy top-rated suggestions from dedicated writing professionals on how to craft the best possible BPM profile that will capture the attention of others.
Do BlackPeopleMeet Memberships Renew Automatically?
All membership plans are set to automatically re-up when they reach the end of the billing cycle. Unless members go into their billing settings and switch this feature off, the plan will renew automatically, and the customer will be charged the new membership price.
Auto-renewal is designed so members never experience interruptions regarding their membership features or benefits, but it could be better for everyone. Some people want only to use what they originally paid for. To avoid being charged automatically, the auto-renewal function must be switched to "off."
Should You Join BlackPeopleMeet?
If you're trying to decide if BlackPeopleMeet is your best dating app, check out our best reasons to join and not to join. In this next section, we'll lay it out, weighing both sides to help you decide the best course of action!
Reasons to Join
Black Singles Dating
Whether you're black and you want to find online dating experiences with other black singles, or you're someone from a different ethnic background who wants to meet black singles, BlackPeopleMeet is an excellent place to meet or connect with black people who are looking for dates or to fall in love.
Great Matchmaking
One of the best reasons to join is to experience the advanced search filters offered on the BPM dating app. BlackPeopleMeet's search parameters are more advanced than other dating apps. The right singles can be searched using expanded parameters, including lifestyle choices, appearance, age, location, and interests.
Decent Dating Pool
900,000 BPM accounts call the United States home, and 30,000 are active weekly. It's a relatively active dating app, meaning there are plenty of viable dating possibilities. BlackPeopleMeet sends Top Pick suggestions that match the stated criteria and aren't far away.
Reasonable Membership Pricing
Compared to other dating apps, BlackPeopleMeet has membership plans with lower prices. These range from $10.25-18.32 per month, and although there are no payment plans available to cover membership costs, the longer plans come with a reduced monthly cost rate so customers can experience savings over time.
Reasons Not to Join
You're Not Interested in Black Singles
This one might seem obvious, but BlackPeopleMeet isn't a great dating site for finding non-black singles. If you're not interested in interracial dating, it's best to focus on other dating apps with a broader range of users.
You Want to Send Free Messages
There are some limited messaging functions available for free users with their Top Picks, but the general rule at BlackPeopleMeet is that free members cannot engage in free messaging with other singles. Those interested in a free and unlimited trial should look to other dating apps.
You're Looking for Good Customer Service
Like many of today's dating apps, BlackPeopleMeet comes with limited customer service and support options. BPM members can troubleshoot problems using the FAQ page, which covers many common issues that might crop up. There's also a generic contact form for sending emails. Check out another dating site if you want a strong customer service presence.
The BlackPeopleMeet Dating App's Sign-up Process
BlackPeopleMeet's registration process is quick. It can be done in roughly ten minutes! If you're interested in becoming a free trial user or a paying app member, check out the step-by-step guide below to see each part of the registration process.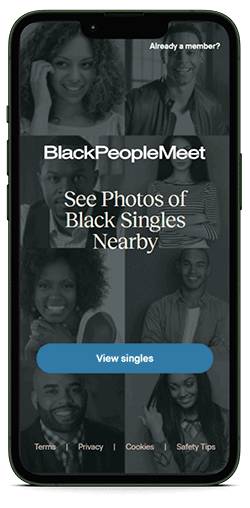 Step #1: Visit the BlackPeopleMeet Website
Visit BlackPeopleMeet.com to begin registering your new account. You can click the image below to access the site as well. Provide your ZIP code and the age and gender of the singles you're interested in meeting on the app.
BlackPeopleMeet comes with a mobile app available at Google Play or the App Store. Once you download the app to your mobile device, you can follow the remaining steps to complete registration.
Step #2: Enter Age, Username, and Login Info
Before you reach the questionnaire portion of the registration process, answering the initial questions that set up your new account is necessary. We combined several steps into one.
Include your username (the name that appears on your BPM account), your age, and unique login information for your new account. Add your email address and create a password.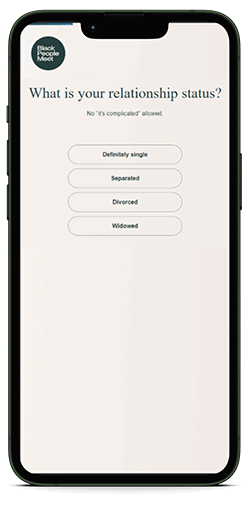 Step #3: Complete the Questionnaire
There's a dual purpose to this portion of the registration process. BlackPeopleMeet uses your answers to generate the initial batch of Top Pick suggestions and uses the information as the basis for your profile.
Answer around eight to ten questions; as you'd find on other dating apps, it's a manageable questionnaire. A lot of the questions didn't take much time to answer.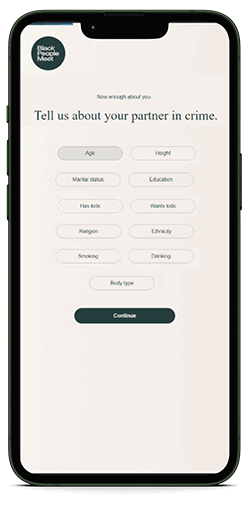 Step #4: Describe Your Ideal Partner
After completing the questionnaire, where all the questions are focused on you, the next step has you switch gears and begin talking about what you're looking for in a dating partner. Essentially, you need to describe what your ideal match is like!
Click on any of the options in the menu. You'll be directed to another page with many opportunities for answering each category.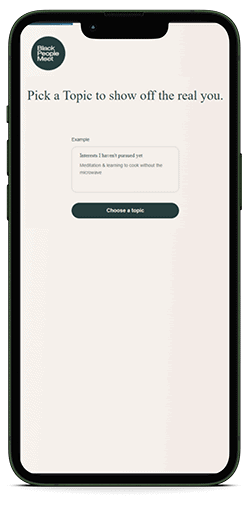 Step #5: Add Profile Topics
There are a lot of dating apps that let users and members add questions with personalized answers to their profile pages. At BlackPeopleMeet, these are called "Topics."
Choose a topic by clicking on the black button. You can choose from several subjects and questions, provide an answer, and add as many as three topics to your BlackPeopleMeet profile. These let your profile become more fleshed out past the simple bio information.
Step #6: Upload a Profile Picture
You must upload at least one photo to your new BlackPeopleMeet account; it'll serve as your profile picture. Ideally, a new user will upload three profile pictures to get "50 times more likes and messages" (at least according to BlackPeopleMeet).
Uploading photos from your Facebook profile or from the files on your computer or mobile device is available. Be sure it's a clear picture of the real you!
Step #7: Upgrade to Membership
The next step you'll be directed to the chance to upgrade to a premium membership plan. This screen will show you a breakdown of the features you'll get as a free user and the paid membership features. You're not required to upgrade; you can always upgrade later.
Click on "Continue with Free" to proceed as a free trial member and achieve access to the BlackPeopleMeet site.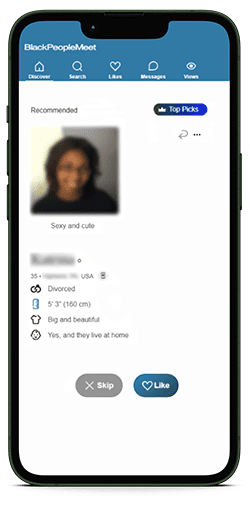 Step #8: Begin Meeting Black Singles
Once you've completed all the sign-up steps, you can access BlackPeopleMeet and begin meeting black singles.
If you're ready to become a free trial user or a paying member of the BlackPeopleMeet app, sign up for a new account today!
Alternatives to the BlackPeopleMeet Dating App
If BlackPeopleMeet isn't the right dating app you're looking for, that's fine! We have some excellent suggestions that serve as great alternatives for finding true love or dating opportunities with black singles.
Dating App
Key Facts
Review
Eharmony

Active Members: 16+ million
Gender Ratio: 48% men and 52% women
Best For: Finding meaningful, compatible relationships with black singles
Pricing: Begins at $35.90/month

eharmony Review
Elite Singles

Active Members: 2+ million
Gender Ratio: 44% men to 56% women
Best For: Finding serious relationships with highly educated black professionals
Pricing: Begins at $31.95/month

Elite Singles Review
Christian Mingle

Active Members: 16 million
Gender Ratio: 44% men and 56% women
Best For: Finding faith-based relationships with single, black Christians
Pricing: Begins at $14.99/month

Christian Mingle Review
Zoosk

Active Members: 40 million
Gender Ratio: 47% men and 53% women
Best For: Finding a casual date and romance or falling in love with black singles
Pricing: Begins at $10.00/month

Zoosk Review
SilverSingles

Active Members: 800,000
Gender Ratio: 47% men to 53% women
Best For: Finding serious, meaningful relationships with black singles over 50
Membership Price: Begins at $24.95/month

SilverSingles Review
In many cases, these alternative dating apps offer better dating pools and come at a better price than a niche platform like BlackPeopleMeet. Begin a free trial or a premium membership today using any of the sign-up links in the chart above!
Frequently Asked Questions About BlackPeopleMeet
If you want to learn more about BlackPeopleMeet, check out our FAQ section, which is replete with common questions from our customers and readers concerning the BPM dating app.
Is BlackPeopleMeet Free?
The free trial BPM offers its new customers only allows you to use some features and functions with paying for a membership. The free trial only lets new users create a profile, set up search parameters, and view other members' profiles. Free members can also do some limited messaging with Top Picks.
Is BlackPeopleMeet a Safe Dating App?
After thoroughly reviewing BlackPeopleMeet, we can say it's a safe and legit dating app. We saw no instances in the past where BPM misused or mishandled customers' private information. They have a vetting process that ensures its members are legit. BlackPeopleMeet does an excellent job of dismantling illegitimate or unsavory accounts.
Do I Need to Be Black to Use BlackPeopleMeet?
BlackPeopleMeet caters to those looking for love with black singles. The color of your skin is not a qualifier for becoming a member. The truth is that there are people from all sorts of ethnic backgrounds interested in black dating. BlackPeopleMeet is a top-rated dating app that helps these customers accomplish their dating goals and make their dreams a reality.
Are There Swipe-Style Dating Profiles?
This is a feature that is available for premium members and free users. Anyone using BlackPeopleMeet can swipe through a high volume of profiles, sending "likes" to the profiles that catch their eye and "passing" on profiles that don't capture their interest. Members and users can send messages to those deemed their top picks.
Is There a Dedicated Mobile App for BlackPeopleMeet?
BlackPeopleMeet can be downloaded from either Google Play or the App Store—the mobile app and the website function similarly. The menu configurations and overall usability remain the same across both formats.
How Do I Cancel the Auto-Renewal Feature?
The auto-renewal feature can be turned off under the customer's billing preferences. It's not an automatic cancelation. The plan will continue until it ends in the next billing cycle. Customers can technically "cancel" their account but still experience membership features and perks for the remaining time.
Is BlackPeopleMeet Worth It?
BlackPeopleMeet is a dating app worth your time and money if you want to meet and connect with black singles. You get many perks and benefits for the little you pay to become a member! Several other advantages make BlackPeopleMeet worth the experience: a quick registration process, a user-friendly design, and reasonable membership pricing.
How Is Matching Done?
There are a few dimensions to the matchmaking process here. For one, there are the search filter settings that any user or member of the app can adjust to find singles who match up with their dating criteria. Then there are the patterns in your swipe-style dating preferences that the site uses to create better Top Picks!
Does BlackPeopleMeet Use My Location?
BlackPeopleMeet uses your approximate location to help find singles close to you. With over 5 million registered accounts worldwide and 900,000 in the US, there are plenty of black singles you can find in your local area or region.
How Old Are People Using the BlackPeopleMeet App?
Singles using BlackPeopleMeet are typically in their 30s, with the average age range being 33 to 41 years.