Our team of experts diligently research and review all of the products and services we recommend. If you buy through our links, we may receive a commission. Learn more here.
There are single Indian people all throughout the world; therefore, Indian dating apps have taken off in 2023. While many come from conventional backgrounds and actively seek long-term partnerships, many Indian singles are also interested in more casual relationships.
Some people choose to date others of the same socioeconomic status as themselves or share their appreciation for the arts and culture. Some Indian singles could be on the lookout for a lifelong partner.
There has never been a better time when individuals could meet so many possible partners for short-term dating, long-term relationships, and marriage as there is now! You should join up for a paid membership or free trial straight away if you're ready to start using one of the best Indian dating apps that simplify the process of meeting new people. It shouldn't take more than 5 or 10 minutes, and you can do it right from the convenience of your smartphone or desktop computer. How easy is that? Keep scrolling for our complete list of the best Indian dating apps and why they made the cut!
4 Best Indian Dating Apps
We only select the most reputable and popular Indian dating apps, which are listed in the table below. Read our reviews of each app to learn how to meet quality Indian singles interested in a committed relationship, casual dating, or even marriage.
They feature a sizable and active user base for dating, affordable subscription plans, excellent search tools, innovative features, and the option to function in several countries.
Dating App
Key Facts
Free Trial
Eharmony

Active Members: 16+ million
Gender Ratio: 48% men to 52% women
Best For: Finding singles who want a serious relationship
Membership Price: Begins at $35.90/month

Sign up Today!
IndianCupid

Active Members: 4,000
Gender Ratio: 65% men to 35% women
Best For: Finding singles who want a serious relationship
Membership Price: Begins at $13.99/month

Sign up Today!
Elite Singles

Active Members: 2+ million
Gender Ratio: 51% men and 49% women
Best For: Finding professional, educated singles
Membership Price: Begins at $31.95 per month

Sign up Today!
Aisle

Number of Users: 2.5 million
Gender Ratio: 75% men to 25% women
Best For: Finding singles looking for a committed relationship
Membership Price: Begins at $6.66 per month

Sign up Today!
The reality of the situation is that these mainstream dating apps are just as effective for Indian dating as they would be for professionals dating, senior dating or Christian dating. And we're going to demonstrate why these dating apps work for all types of different cultures and people and how we come to our findings below!
You Can Trust Our Recommendations
To determine the best choices, we did our research by analyzing and testing several Indian dating apps. If you're single and seeking, we're convinced that one of the preceding platforms will benefit you in finding love. We consider several key factors that matter to Indian singles when choosing which dating services to spotlight.
The overall number of users and their activity level are important features to consider when choosing a dating app. There will be more options for dates if more people use the dating app often. In addition, we think a platform's functions must be intuitive and uncomplicated.
In fact, our review criteria have shown the effectiveness of every single dating app we recommend.
We Use the Dating Apps
We provide our expert dating app writers paid membership access to the dating apps they review so they can give you unbiased evaluations. This approach enables us to guarantee that our reviews are always accurate.
There Are Always Links to Free Trials
Whenever we recommend a dating app, we'll always include a link to its free trial version on our site. During the trial time, the dating app in question is available at no cost, allowing you to check it out without any financial risk.
An Unbiased Rating Method Is Used for Reviews
How do you know you can trust our picks? That's a question with a simple answer! Our team of dating specialists investigates the promises made by various dating apps and either confirms or disproves them based on our findings.
As it's not easy to put all your faith in a dating app that promises to be able to connect you with like-minded individuals, we've hired experts to review the most popular dating apps and determine which ones are worth your time.
Readers can check out our in-depth reviews to find out which dating apps are worth downloading. While making recommendations, our in-house dating writers think about things like an app's match quality, usability, security, safety, unique features, and cost.
We Avoid Vague or Obscure Items
To maximize dating success for our readers, we focus on the most widely used dating apps. Our primary focus is on mainstream platforms and products that are well worth your time, but if we come across any niche dating apps that we believe would be a suitable fit for you, we'll let you know about them!
Our Content Is Updated Daily
When you read our reviews, you can be certain that you're getting up-to-date information. When the reviews are completed, our experts diligently go through them, making sure to update any new information about membership costs or app features. Every piece of data we provide is updated regularly to reflect current market conditions.
Breakdown of the Best Indian Dating Apps
Looking for detailed information about the best Indian dating apps of 2023? Our dating experts have looked into all the available options, and the ones we've listed below are the most secure and trustworthy ones on the market.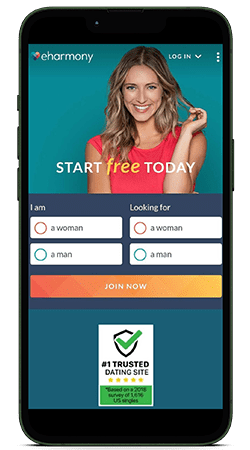 #1: Eharmony – Best for Serious, Compatible Relationships
| | |
| --- | --- |
| Active Members: | 16 million |
| Gender Ratio: | 48% men 52% women |
| Sign-up Time: | 45 Minutes |
| Pricing: | Starting at $35.90 per month |
| More Info: | eharmony Review |
For so many reasons, eharmony is our top choice when it comes to Indian dating apps. With more than 16 million active users, extensive search options based on location, age range, income, and education level, and a focus on finding couples who are a good fit via its unique 32 Dimensions of Compatibility assessment, you can't go wrong with this stellar dating app.
In addition to matching you with people who share your interests and ideals, eharmony also takes into account your religious and political leanings. Eharmony's huge membership base guarantees that you'll meet the most compatible Indian singles the dating app scene has to offer, whether you're located in India or elsewhere.
---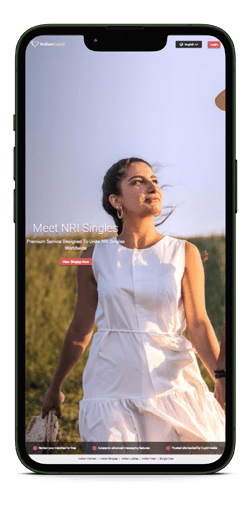 #2: IndianCupid – Best for Serious Relationships, Marriages
| | |
| --- | --- |
| Active Members: | 4,000 (45,000 globally) |
| Gender Ratio: | 65% men to 35% women |
| Sign-up Time: | 5-10 minutes |
| Pricing: | Starting at $13.99 per month |
| More Info: | IndianCupid Review |
Compared to eHarmony, IndianCupid's population of actual, active users is substantially smaller, at roughly a thousand people. But this is a specialized app for Indian singles, and although it is not our top choice overall, it comes in at a close second!
The reason is you can rest assured that you will meet eligible Indian singles or people of other ethnicities who are interested in dating Indian singles. There is an emphasis on long-term, committed relationships on IndianCupid, with marriage and family formation as the ultimate goals.
IndianCupid's prices are among the lowest in the market, and the site includes a wealth of features, such as message translation and unlimited chats, at no extra cost. Because of the skewed gender ratio of 65% males to 35% women, the site is great for single women. This specialized dating service is ideal for women seeking a serious long-term relationship.
---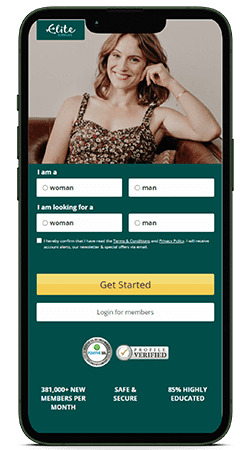 #3: Elite Singles- Best for Professional, Educated Indian Singles
| | |
| --- | --- |
| Active Members: | 2+ million |
| Gender Ratio: | 51% men to 49% women |
| Sign-up Time: | 15-25 minutes |
| Pricing: | Starting at $31.95 per month |
| More Info: | Elite Singles Review |
Maybe you're on the hunt for Indian singles who share your appreciation for culture and sophistication, as well as your dedication to your career and personal growth. When it comes to discovering other well-educated and accomplished people, Elite Singles is the best dating app, hands down.
Moreover, they provide a number of excellent search options that will help you locate Indian singles. Ethnicity, religion, distance, geography, and physical appearance can all be used as search criteria.
Almost 85% of Elite Singles members have post-secondary education, and many are employed in highly lucrative fields like medicine, law, and finance. Most app users are looking for long-term partnerships and meaningful relationships. What's more, Elite Singles is a fantastic option for Indian singles since many of them are seeking committed partnerships.
---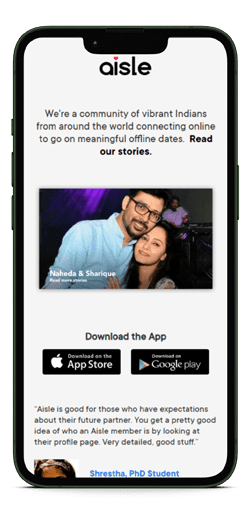 #4: Aisle – Best for Long-term, Committed Relationships
| | |
| --- | --- |
| Active Members: | 2.5 million |
| Gender Ratio: | 75% men to 25% women |
| Sign-up Time: | 5-10 minutes |
| Pricing: | Starting at $6.66 per month |
Aisle is the next best option for those looking for a specialized Indian dating app with the objective of introducing compatible singles for the purpose of marriage. The goal of creating Aisle was to create a space where the lightheartedness of modern dating apps could coexist with the seriousness and conservatism of traditional Indian wedding ceremonies. We adore the fact that Aisle is as popular as other big dating apps like Elite Singles, with over 2 million members and 500,000 weekly active users.
The fact that women only make up 25% of Aisle's user base proves that this dating app is perfect for them. As a result, Aisle does an excellent job of protecting its female users from unwelcome advances. How does Aisle accomplish this? The ability to initiate communication is only available to female users on Aisle, and we love that!
---
What Makes These the Best Indian Dating Apps?
Inside the Indian dating scene, many people are seeking long-term partnerships. We wanted to make sure that there was a more serious goal in mind when recommending popular or specialized dating apps for Indians. The suggestions we offered are intended for more serious partnerships; however, we know that many Indian singles are also interested in casual dating, so we included different options.
Below, you'll find the reasoning behind why we chose these dating apps and why there are the best options for those looking for love!
Large, Active User Base
The larger a dating app's user base, the better, yet niche apps may be appealing in their own ways. When more people are on the site, finding a compatible match is easier. The best Indian dating apps are chosen after taking into account a wide range of criteria, such as the app's active user base. We don't want people to download a dating app only to be unhappy because there aren't enough people using it, there are too many ads or fake profiles, or there aren't enough people who are a suitable match for them.
As a result, we are picky about the dating apps we suggest, recommending only those with large user populations of people who are actively seeking a love match.
Unique, Creative Features
Those who wouldn't have met one other in real life can discover love via these best Indian dating apps. These dating apps have all the tools users need to find the best possible local matches. Using one of our best dating apps is a piece of cake because of all the helpful and fun features included.
High-Quality Matching
Our research revealed that most Indian dating apps we evaluated used sophisticated matching algorithms and in-depth personality tests.
Several contemporary dating apps do more than simply introduce you to people who could be a good match; they actively work to cultivate meaningful relationships between their users. The benefits of using a dating app include access to a professional matchmaker who can help you find compatible matches, a dating concierge who can help you arrange dates, and invites to members-only events. Remember, the membership price will likely increase if these features are added to a dating app.
Reasonable Membership Costs
While you can use free versions of the best Indian dating apps with some success, the more advanced features that might make finding someone easier are often absent from the basic free versions. Make sure you can (and are willing to) spend on a dating app before you sign up for one.
Easy-to-Use Layout
Although most people today are comfortable using computers, others remain apprehensive of new technologies and reluctant to provide any more information than necessary. Our team reviews and evaluates dating apps to ensure their security and accessibility to users of varying technical prowess.
While most dating apps are uncomplicated, a handful stands out for being very user-friendly. Five to ten minutes is about average when it comes to signing up for one of the dating apps we review. If you're in the market for a long-term commitment, you may need to go through a more extensive sign-up process with some dating apps.
Best Niche Indian Dating Apps
If you're currently unattached and ready to start dating again, the best place to do it is on a dating app.
Indian dating apps have been more popular in recent years, making it simple to broaden your search for a romantic partner. Some who are just getting back into the dating scene may feel overwhelmed by the enormous number of users on the most popular dating apps.
If you're looking for a more low-key dating experience, we've ranked five of our favorite niche Indian dating apps for singles based on criteria like the quality of their suggested matches, the ease with which you can initiate a conversation with a potential date and the amount of time needed to sign up.
See our top picks for the best niche Indian dating apps for singles below!
#1 QuackQuack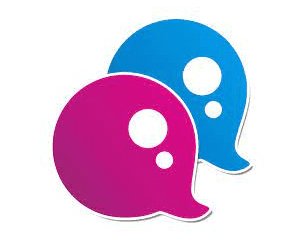 #2 Badoo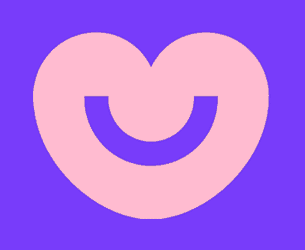 #3 BharatMatrimony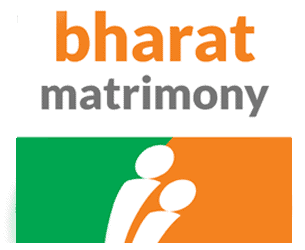 #3 DesiKiss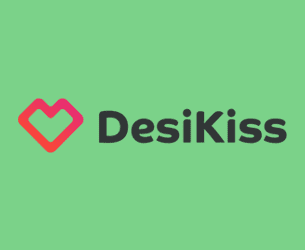 Create a free trial at one of these niche platforms today and find out if it's viable for meeting Indian singles. Just keep in mind that the dating pools will probably be more limited, and the membership cost might be a bit steeper.
Frequently Asked Questions
Check out our frequently asked questions area if there's anything else you would like to know about the best Indian dating apps. We've listed answers to some of the most frequently asked questions (FAQs) we've had from readers about Indian dating apps!
Are Indian Dating Sites Safe?
All users' personal and financial details are protected by SSL encryption in all of these dating apps. Users can easily and quickly report any suspected cases of fraud or abuse to the support team. Video chat functions are commonplace in dating apps, enabling users to meet potential matches so they can verify who they are before meeting up in person.
Are Indian Dating Apps Free?
The functionality available in these dating apps' free trials is severely limited. It's possible to understand how these Indian dating apps function and the kind of singles that use them with a free trial. Even so, there are restrictions on what free users can accomplish. For example, on most sites, you can create a profile and see other users' profiles for free, but you can't communicate with them until you upgrade to a paid, premium membership.
Why Do You Recommend Mainstream Apps for Finding Indian Singles?
The choice is yours! But we have found that compared to niche dating apps, mainstream dating apps for meeting eligible Indian singles are far more affordable and have more active members and larger dating pools. But niche dating apps ensure you'll discover Indian individuals, although from a considerably smaller pool.
What Is a Niche Indian Dating App?
When we talk about "niche Indian dating apps," we're referring to communities that are predominantly made up of Indian singles or those who are interested in dating Indian singles. You don't have to be Indian to use these dating apps, but the vast majority of its users are. If you're hoping that all of your daily matches will be Indian, then these apps are for you.
How Can I Discover Indian Singles on Popular Dating Apps?
Some of the best ways to locate Indian singles on one of the mainstream dating apps is to tweak your search settings. Many dating apps enable you to narrow your search results based on criteria such as your religion, ethnicity, geography, distance, age, and physical appearance.
Which Indian Dating App Is Best Overall?
Eharmony is the service we advise using. While it is a mainstream dating app, Indian singles can easily discover their perfect match because of its huge user base and useful features. There are over 16 million active users on the site, and you can narrow your search based on criteria like age, location, and even race/ethnicity, in addition to the site's renowned 32 Dimensions of Compatibility test.
Which Are the Best Indian Dating Apps for Casual Dating?
Zoosk is the most casually oriented of the best dating apps we recommended. The site is as adept at finding partners for long-term commitments as it is for shorter-term romances, so we think your best bet lies there!
How Long Does It Take to Sign Up for Indian Dating Apps?
This varies from dating app to app. While eHarmony's compatibility test is the most in-depth, it also takes the longest to complete. If you work quickly, you can finish it in under 30 minutes. On the other hand, most Indian dating apps on our list have quick and easy sign-up processes that take no more than five to 10 minutes to finish.
How Do I Block Suspicious Users?
Every dating app prioritizes its users' safety, which is why they all include features like the ability to report suspicious conduct or block people. A dating app's help center, frequently asked questions page, or customer support can be good places to go for answers to questions about the app's blocking and reporting functions.