Well, would you look at that! Finally, it's happened, friend: You've officially leveled up. No, this isn't World of WarCraft or Call of Duty. And the level's you're advancing aren't happening on your television either. It's happening in your other gaming mechanism: your cell phone. You've gone all in, you, as a gamer, downloaded the dating apps, you made your profile and you're ready to date!
So, what's going on with the uptick in this trend? Now, more than ever, gamers are reverting to online dating to find their match. It seems that the high scores and epic loot they've been racking up are no longer enough to satisfy their hearts. The quest is on, and the gamers are embarking for romance using the digital world they're already familiar with.in the digital world of dating. Let's find out why!
---
1. Shared Interests
If you're a gamer, then you know you didn't get that title by accident. You probably have a really comfortable chair, maybe some mild carpal tunnel, and a whole wealth of knowledge of everything games. That passion can appear as obsession to the wrong person, and it's an interest that can be difficult to find in others.
Gamers may have specific interests in certain games or genres, or they may be particularly invested in a specific gaming platform or community. In some cases, gamers may feel like their love of gaming is stigmatized or not taken seriously by others, making it challenging to find like-minded individuals in real life.
Online dating platforms allow these individuals to connect with others who share their interest, making it easier to find a compatible partner. These platforms often allow users to list their gaming preferences and interests directly into their dating profile.
Gone are the days of gamers having to justify their interests. If someone swipes on their profile, then they've already read that they like to game, and maybe this person has similar passions or perhaps it's just not much of a deal breaker to them.
Either way, online dating apps can help foster a sense of community among gamers and create opportunities for them to build relationships based on a shared love of gaming.
Because online dating platforms allow users to browse through profiles and connect with others at their own pace, gamers can take their time to find someone who truly understands their passions. And now you, as the gamer, can seek partners who also post about their interest in the same. This can lead to more meaningful connections and long-lasting relationships built on shared hobbies and mutual respect.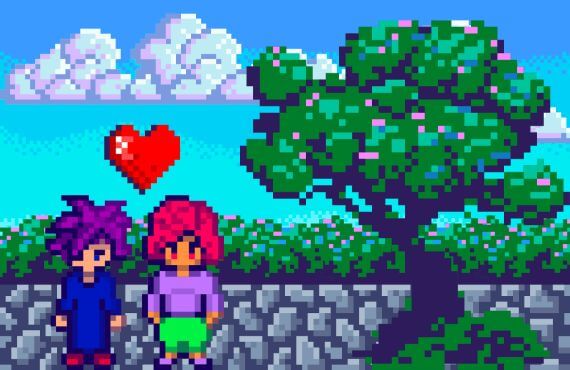 ---
2. Convenience
I mean, hello, isn't this why everyone loves dating apps? I don't know about you, but I don't want to be flirting with people in the cheese aisle in the grocery store. Hell, I don't even go to the grocery store anymore–Amazon Fresh is ahhmazing. My point is, convenience is everything in this digital age, and if that's not the case about online dating, then I don't know what is. This is even more important for gamers, who often spend a lot of time at their computers. This can make it challenging to find time to socialize and meet new people in person, especially if their gaming hobby takes up a significant portion of their free time–or if they're a streamer and actually get paid to game (yeah, that's a thing–I know! How cool.) Online dating platforms allow gamers to connect with others from the comfort of their own homes day or night.
Gamers can browse through profiles, send messages, and engage in conversations without having to worry about fitting the act of socializing into their already busy schedules. This allows them to maintain their gaming hobby or career while also exploring new relationships and expanding their social circles.
And these days, online dating platforms often offer a range of communication tools that allow gamers to get to know potential partners before meeting them in person. This can be especially beneficial for gamers who may feel more comfortable getting to know someone online before taking the next step and meeting in person. It also allows them to build a connection with someone based on conversation, shared interests, and common values, rather than just physical attraction.
---
3. Safety and Anonymity
With online dating, safety and anonymity are often major concerns for many people, including gamers. Online dating can offer a certain level of anonymity that can be appealing to gamers who may be hesitant to share personal information with strangers.
This can be especially true for those who may have experienced harassment or negative reactions from others in the past for their love of gaming. Some people still think gaming is nerdy–and those are probably people who've never spent a Saturday playing nine hours of The Elder Scrolls: Skyrim (definitely speaking from experience there).
Online dating platforms typically have safety measures in place to help protect users from potential scams, harassment, or other negative experiences. Many platforms require users to verify their profiles, which can help ensure that they are who they say they are. A lot of apps also have moderation teams that review profiles and messages to ensure that they are appropriate and respectful.
Dating apps typically allow users to control the amount of personal information they share with others, meaning gamers can choose to only share information that they feel comfortable with, and can take their time getting to know someone before revealing more personal details.
---
4. Opportunity to Build Relationships Beyond Gaming
While gaming may be the initial point of connection for many gamers on online dating platforms, these relationships can often develop into more meaningful connections beyond just gaming.
It's very likely that people have more than one interest, just like you as a gamer probably have more than just one game you like. Gamers may discover shared interests and values with their online dating partners, leading to deeper relationships and potential long-term partnerships.
As you get to know your online dating partner, you may discover a shared interest in your mutual love of similar music, movies, or other hobbies. Maybe outside of gaming, you're both professionals or perhaps this is a sugar relationship.
Or perhaps you both love to travel, or you're single parents with the same goal in mind for the future. Gaming may be the icebreaker and talking point, but part of the fun of dating is getting to know the person you're with. These shared values can help form the foundation for deeper, more meaningful relationships, leading to a greater sense of intimacy and emotional connection.
---
Mainstream Dating Apps Gamers Can Use
If I've convinced you why dating apps are becoming more popular with gamers, then you should give it a try! And don't worry–women can game too! There's really not much to lose. If you don't want to meet them in person, you don't have to. You can have some friendly conversations and then move on, or you can decide to pursue it further. Either way, there are several online dating apps that are popular among gamers.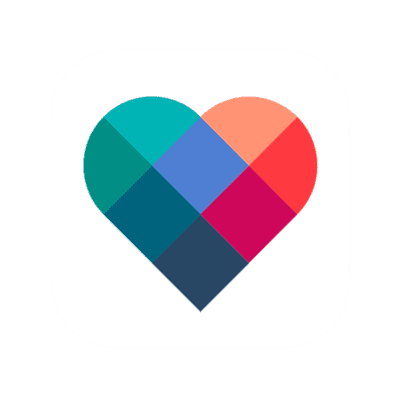 eHarmony
eHarmony is an online dating platform that helps people find long-term relationships based on compatibility. While not specifically designed for you gamers, eHarmony can be a great option if you're looking for a compatible partner who shares your interests and values.
eHarmony's unique matching system is based on a detailed personality questionnaire that you'll fill out when they sign up. The questionnaire assesses factors such as personality traits, values, and interests to determine compatibility with potential partners.
This means that you can use eHarmony to specify your gaming interests and preferences in your profile so it will be more likely that you'll be matched with potential partners who either want to play games with you or don't really mind that this is part of your life.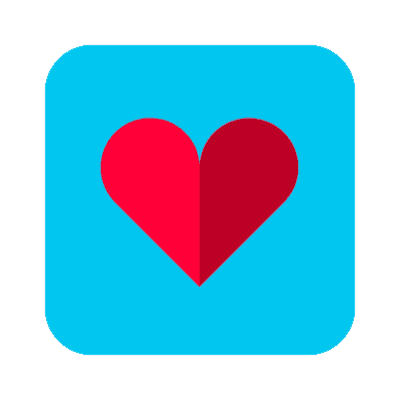 Zoosk
Zoosk is another online dating platform that can be a great option for you if you're not only seeking a compatible partner, but if you have limited time. Zoosk offers a range of features and tools that can help ease up some of the stress that comes with online dating. Like eHarmony, Zoosk has Behavioral Matchmaking technology, which uses machine learning algorithms to analyze user behavior and preferences to make better matches. But this one is even more advanced.
Essentially, the more you use the app and engage in conversations, the more the AI algorithm actually gets to know you. And then it will start sending you more specific profiles that are in line with the interests you've made clear you prefer in previous conversations.
Even better, Zoosk offers a feature called SmartPick. As part of the AI algorithm, this matchmaking tool will send you potential profiles deemed to be a good match for you. SmartPick uses machine learning algorithms to analyze your behavior and preferences on the app, so they can then refer you better more compatible matches. You can then browse through these matches and decide whether to like or dislike each profile.
Kippo
Kippo is a dating app designed specifically for gamers and aims to help gamers find romantic partners who share their interests and passions. Like many other dating apps, Kippo allows you to create a profile and swipe through potential matches based on your interests, photos, and bios.
However, what sets Kippo apart is its focus on gaming. You can list your favorite games, platforms, and genres, as well as connect your gaming accounts to your profiles. Kippo also offers features such as icebreaker questions related to gaming, and a built-in system for sharing and discussing gaming-related content. Kippo aims to provide a safe and inclusive space for gamers to connect with like-minded individuals and form meaningful relationships.
There you have it, folks! So, get ready and swap out those gaming thumbs for swiping thumbs, because you're about to level up into the land of love, uncharted–but exciting–new territory.