It's no secret that some people struggle with the idea of online dating and many often face problems when they're trying to find success matching with someone online.
But with all of the different dating apps that are available on the market right now and the revolution that's happening in the online dating world, there is something for everyone out there.
When you break down the idea of online dating, it's really just an amazing way to connect with people online.
As a society, none of us are too confused by this idea, we connect with thousands of different people who we might or might not know every day as soon as we turn on our phones in the morning.
And whether you love it or hate it, online dating is one of the best and easiest ways that people have started to get to know each other online. There are a whole host of reasons why we love what online dating has done for the dating world, in general, but these dating apps continue to go above and beyond what anyone could have ever expected.
With the rise of the pandemic and the general rise of people not exactly being thrilled with the prospect of going out in order to make connections, online dating has recently not only become a luxury but a necessity, especially if you want to meet someone in the near future.
And while we adore online dating and we think that the best dating apps have truly helped to create a more modern and connected world, we can all be honest and accept the truth that not everyone will thrive on these apps.
To be completely fair, the concept of dating apps is a little strange and we will never blame someone for not feeling entirely comfortable with the idea of these dating apps. We understand that it's a tall order to log knot an app and expect to find the love of your life in the first 100 swipes.
But what about the method of the dating app itself? What if someone were to strip away the pressure that will inevitably show up anytime anyone mentions the idea of dating and all of the stressors that surround it?
What if the same people who created dating apps and know how their algorithms and interfaces worked, tweaked the system a bit and continued to focus on connections, but now made online dating and the brilliant and resourceful apps that come with it about connecting with friends instead of finding your one true love?
People are finding success with the help of online dating and dating apps every single day. Why would anyone limit that success to just finding their love?
One of the most successful and intuitive dating apps caught onto this logic and they've spent their entire time on the market revolutionizing what online dating can and should look like and how they can make it better and more inclusive.
Gone are the days when dating apps were just about finding a quick hookup and possibly true love if you were lucky enough. Now, dating apps are all about connecting with other kindred spirits online and finding a different kind of true love as a result.
Bumble, one of the leading platforms and names in the world of dating apps, has never ceased to grow and improve on what was already a brilliant idea. Today, the platform hosts three different avenues that users can choose from in order to create long-lasting connections with little to no unnecessary effort or pressure.
Bumble BFF is not only showing the future of online dating, but they're also pioneering a world where people are more connected to each other and excited about creating meaningful relationships online.
---
The Beginning of Bumble
By now, if you don't know about the phenomenal origin story of Bumble, you're missing out.
Now one of the most popular, inclusive, feminine-forward, and brilliant dating apps on the market, Bumble's origin story was rocky, to say the least.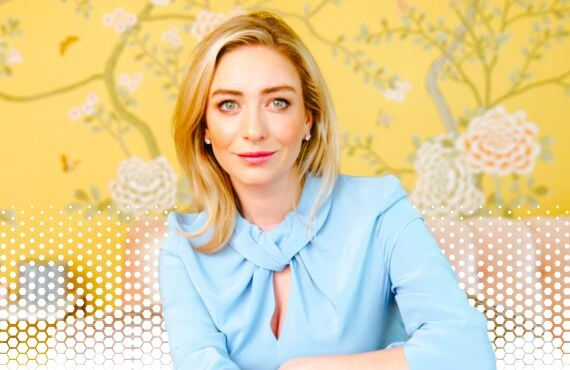 But Wolfe Herd stayed true to her vision and her original intention for creating Bumble. She wanted to right the wrongs that apps like Tinder had and continue to create in the online dating world, especially in regard to issues like safety, harassment, and other general rules of dating, and create an online place for women to feel safe and heard, but also cherished. 
One glance at Bumble's interface and the way that the app runs will tell anyone that this revolutionary app was created with women's thoughts and feeling at the center and that's one of the biggest reasons for its current success.
But if history taught Whitney Wolfe Herd anything, it was that she couldn't stop or settle in the dating app game, and she hasn't yet.
When Bumble launched at the end of 2014, it broke the internet. All of the sudden, dating, which was always a man's game, became a place for women to shine in every sense. Men were no longer as aggressive because they didn't feel the need to message every single person with whom they matched. Alternatively, women could continue to sift through their potential matches and run a further diagnosis on whether or not they wanted to continue the relationship into the messaging stage.
It all seemed like Bumble was the dating app for powerful women to find love, and it was. But the amazing thing about people who want to change the world is that they usually won't settle once they've made one step toward greatness.
---
The Need for Bumble BFF
After the normal and somewhat beginning stage of Bumble was launched at the end of 2014, tech goddess Whitney Wolfe Herd knew that she wasn't going to stop creating more outlets and updates for the app. 
In fact, Bumble is arguably one of the most up-to-date and intuitive dating apps because of Wolfe Herd's dedication to her original vision for the app.
Although Bumble was performing well and women were finally getting the respect that they deserve and need on the dating app, Wolfe Herd knew that she wanted to do more with the platform she was given.
So she went back to the drawing board of her original vision for Bumble — a women-only app for compliments. While that initial idea might have had a number of holes in it and there wasn't necessarily anything sensational about it, the way most apps ought to be in order to succeed on the market now, she wasn't going to let it go that easily.
Wolfe Herd worked tirelessly to create a branch of Bumble that reflected her initial goal for the app and came up with Bumble BFF, which launched two years after the main app's launch date.
Suddenly, people felt heard and seen in more ways than just appeasing their dating struggles could have done. Nearly everyone has struggled with some signs of loneliness and the effects of being a person alone in your 20s and 30s and not really knowing how to get connected with your community because of that.
Dating apps are amazing, but Wolfe Herd knew that if she took her idea for connecting with others and hopefully finding love online easier than ever, it would be a relatively easy jump to create a friendship app that did the same thing, relatively.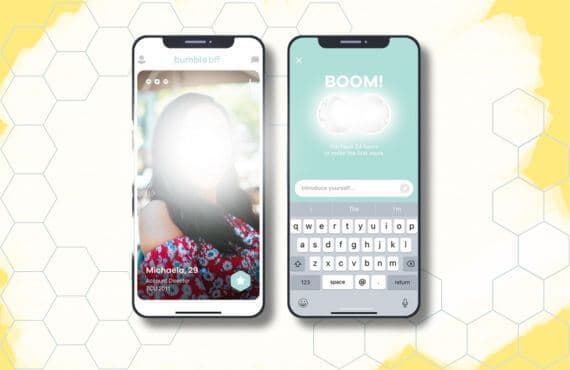 Whitney Wolfe Herd was inspired by all of the success stories that Bumble had already received in its first two years since the launch and she knew that if she created something like Bumble BFF, it would fulfill her original vision and create connections between women and a platform that was aimed solely to build one another up.
Bumble BFF revolutionized the online dating world in a similar way that the original idea of Bumble did. Only this time, it was all for the women in the world.
---
What is Bumble BFF?
One of the millions of amazing things about Bumble is that the brand is recognizable, to say the least. When Whitney Wolfe Herd set out to create her dating app, she wanted it to look a certain way and convey a certain meaning. And looking at the happy-go-lucky yellow color and the brilliant interface that's all over the app, she succeeded in her original vision.
In fact, if you didn't know that you were on it, Bumble BFF looks almost identical to the original Bumble.
But Bumble BFF was created as a way for those who might not know the people in their area to be able to connect with one another platonically. Or they could possibly create their own love story that's straight out of a romance novel, their choice.
---
How to Use Bumble BFF
Bumble BFF is extremely similar to the idea and the methodology of Bumble, it's just geared toward helping its users find platonic love, rather than romantic love.
You don't have to download another app to gain access to Bumble BFF, but you do need to create a new profile that's more geared toward finding a friendship, rather than finding love.
Bumble BFF will take some of the key information points that you have on your original Bumble profile, like your age, location, and other bits of information that might be helpful for anyone who wants to get to know you to learn, but your profile, the prompts, and the pictures will more than likely all change.
Just like Bumble, you can also add links to your social media and your Spotify account. That's always a nice addition to people's profiles and if you're trying to get a vibe check on the people you're talking to, it's one of the best ways to do that.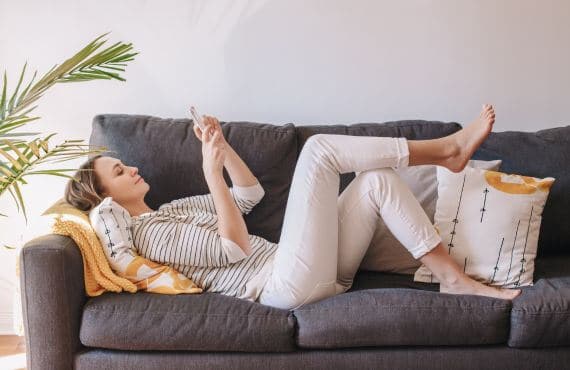 The way Bumble BFF works is also eerily similar to Bumble itself. Wolfe Herd really went with the old adage of, 'If it's not broke, don't fix it!' When users first log onto Bumble BFF, they will be asked certain questions that will help the algorithm narrow down their options. Some of these questions include who they're interested in becoming friends with, like a male or a female. They also ask about your relationship status as well.
Once you've filled out your profile and everything looks good, you can start swiping!
The similarities with the original Bumble don't end there either. Just like the original app, Bumble BFF only gives you 24 hours to message someone before the match goes away. The only difference is that either party can message the other, regardless of their gender.
While it might seem a bit jarring to swipe through potential matches for friendship instead of romantic relationships at first, Bumble BFF is one of the most revolutionary and helpful tools on the dating app market right now.
---
Why We Love Bumble BFF
Here's the truth — it's hard to make friends as an adult. There are too many people who move somewhere new and they have no connections wherever they end up. As a result, many adults feel completely isolated and alone while they're starting their new life. Bumble BFF saw a need for a platform that hadn't been thought of before and the company made it better than anyone could have ever dreamed of.
While there are a million reasons why we love Bumble BFF, we want to share a few key ones.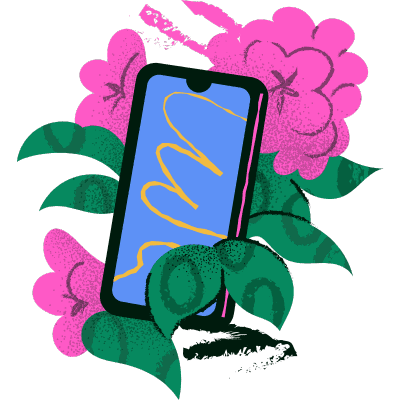 There is a Huge Need for Non-Romantic Connections in the World
While it would be nice for everyone to want to fall in love and for everyone to be in a place where they feel comfortable with the idea of falling in love, that's not an accurate depiction of the world around us.
There are many people who are not only content with being single but who have decided that singleness is the best path for their lives to go in. Because of this, many people see the revolutionary idea of dating apps and they feel even more isolated from society because they know that there's no place for them on those apps.
But the good news is, Bumble BFF saw a need for connection and the app filled that hole. Now, people who are dedicated to being single or people who just might not want to date at the moment, are no longer excluded from being able to connect with others online.
The World Needs a Positive Online Platform
At the beginning of this article, we mentioned that people can find connections with one another online with the click of a button. And while this is true, there's something to be said about the lack of positive online interactions and social platforms that are out there right now.
Bumble BFF fills that need. This is the platform that Whitney Wolfe Herd envisioned when she started Bumble and she knew that the world needed that kind of a platform.
While there will always be trolls and people who feel the need to try to ruin a good thing, there's no denying that Bumble BFF is a revolutionary way to make connections and create friendships that nearly everyone can benefit from.
Bumble BFF Opens the Online Dating World Up to New Possibilities
There is something extremely comforting about being able to scroll through all of your potential future friends without leaving your couch. This is one of the main reasons why we love online dating and the ease that the platform provides its users to do something that is not easy.
Because of the invention of Bumble BFF and the millions of new avenues and opportunities that were created because of it, it's evident that the world of online dating is just getting started in the ways that it can transform connections all around the world.