Wedding season will soon be upon us, and getting a wedding invitation from a close friend or your favorite cousin is so exciting. What could be better than food, music, and an open bar? But if you're going to the reception without a plus-one and don't know that many people there, you can feel awkward and maybe won't have as much fun, which sucks. 
Digging up a plus-one when you aren't currently in a romantic partnership or dating can be tricky, and if you are an introvert or lean toward the shy side, it might be intimidating to attend a wedding stag, particularly if there will be a lot of loved-up couples there. It's human nature to see yourself through their eyes and worry about what they think of you and why you don't have a plus-one.
Not that there is any shame in being single; in fact, far from it. But weddings are an entirely different animal than a party or a dinner–the guests are all hopped up on oxytocin, and love is literally in the air. Everyone is hyper-focused on the happy couple; naturally, the conversations reflect that.
So if you aren't ready to hit that wedding on your own, you have some options now that you didn't a decade ago! Scoring a plus-one for a wedding can be pretty stressful, but it's totally worth it for all the perks that come with a partner in crime. If you're trying to find a wedding date but don't know where to start, we have a suggestion for you–dating apps.
Can I Find a Plus-One on a Dating App?
Hey, if you've got some time before the big day, why not try online dating? It's an easy way to find someone who shares your interests. If you start swiping for a match a few months before the nuptials, you'll have plenty of time to get acquainted and vibe with someone you've connected with on whatever dating app you frequent.
Or, you could create a new account for the sole purpose of finding a plus-one–just write in your bio that you are looking for one for the wedding (or weddings), share the date, and any other pertinent info about what kind of match you want to accompany you to the ceremony and reception.
Dating apps are an amazing (not to mention easy and quick) way to connect with a person you think is cute or interesting. There are a ton of dating apps out there that can help you find a date for that big day. And you might end up really liking this person! If you hit it off, after the wedding, you'll have someone cool to spend time with, and who knows, it could turn into something more.
Even if you're not necessarily on the hunt for a boo, dating apps can hook you up with an abundance of interesting matches that you wouldn't normally cross paths with.
There are even dating apps that offer features to help users locate a plus-one, and we'll explore the best ones below so you can find a date in time for the upcoming wedding season!
The Best Dating Apps for Wedding Season
Obviously, inviting someone you don't know to a wedding sounds kind of nuts, but times have changed, and the notion of bringing someone to a wedding as a first date is not that outlandish.
If you are booked solid for the wedding season and don't want to go it alone, it makes sense to connect with someone who is able to hold their own socially and (hopefully) behave as a model guest.
While it's doable to find a wedding date on any dating app, certain platforms have stepped up to help those in need of a plus-one in unique ways.
---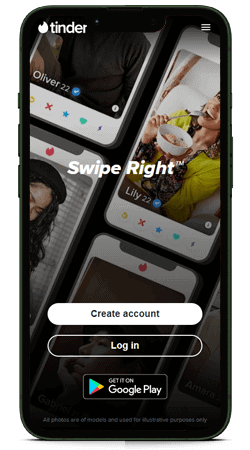 Tinder
Tinder got the ball rolling in 2021 with its "Plus-One" in the Explore section, where users can join a pool of singles searching for wedding dates by adding their profile to the group.
"We know many of our members are looking for a Plus-One for their next wedding and we're excited to now give them a way to do exactly that on Tinder," said Tinder's VP of Product Innovation, Kyle Miller.
Since the old norm of only inviting a date if you're in a serious relationship does not match current dating patterns or trends, Tinder said that the Plus-One feature follows the modern "plus-one etiquette" at weddings. Whether or not they are dating, a lot of wedding invitees are encouraged to bring a guest along. 
To start searching for a wedding companion, just open Tinder and head to the Explore option. However, in order to access the function, users will need to sign up for Tinder if they don't already have an account. Members are given the option of specifying if they're "looking for, or willing to be, a wedding date."
---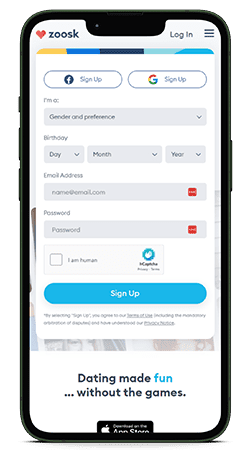 Zoosk
Zoosk is one of the best (and one of our favorite) dating apps, and although it may not have a designated feature for finding a date during the wedding season, that doesn't mean it can't be done!
Zoosk's greatest asset is that it caters to everyone, whether they're searching for serious relationships or casual ones. And while a wedding date falls somewhere in the gray area of the dating spectrum, we'd say it's more casual than serious–and you can totally use Zoosk to find a fun wedding companion!
The dating app has some impressive and clever features, including a sophisticated matching algorithm that adapts to your tastes over time. Making connections is super easy, and you know what else is easy? Writing in your bio that you are in need of a plus-one and letting that Zoosk matching technology do its work. 
In no time, you'll be matching with compatible singles; hopefully, one of them is easy on the eyes and looks good in formal wear!
---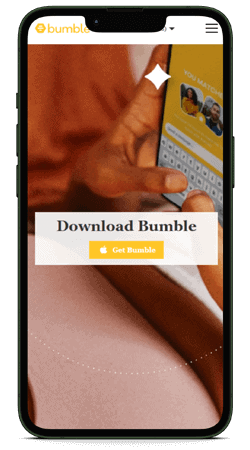 Bumble
Over on Bumble, you can now obtain a badge to help you locate a plus-one or volunteer to be one for a wedding. By displaying the "Wedding Date Badge" on your Bumble dating app profile, you can communicate to potential matches that you are interested in attending a wedding with them. 
The badge can be added by selecting the gray silhouette in the upper left corner of the screen, and once you've done that, choose "complete my profile" and go to the "more about me" section. To search for a wedding date, go to "looking for" and then "What do you want from your dates?" Other people that are sporting the Wedding Date Badge on their profile can be found using the same search filters.
You can also put in your bio that you're presently single and looking for a plus-one in addition to the Wedding Date Badge! It can be tough to admit you don't have a date right there in your profile, but hey, you can switch up your bio again after the wedding's over. 
And with that easy step, your search for a drinking and dancing partner for the wedding has now been activated!
---
Final Thoughts
Bringing a plus-one to each of the upcoming weddings on your schedule will no doubt make the reception much more fun than wondering if the other guests are wondering why you're alone (they aren't, but it can feel that way). 
You've got nothing to lose by putting yourself out there and searching for a plus-one on a dating app–you have a lot to gain. Because even if you don't find your true love on a dating app, you could find the perfect wedding companion there.