One of the universally hardest things that anyone who downloads a dating app must face is figuring out how to answer the prompts that your app provides you with in an interesting way, and that makes your profile stand out.
Although it might not sound like it's the biggest deal, there is a lot of pressure riding on the way that you answer these prompts, why you chose the prompts you select, and what cohesive picture you're painting for others to think of when they read your bio on a dating app.
If you need help with how you should respond to any of Hinge's fantastic prompts on your dating app profile, we've got you covered. Here are some of the best answers for Hinge prompts to make your profile stand out and allow your personality to shine.
The Best Answers for Hinge Prompts
Now that we've gone over all our favorite tips and tricks to keep in mind when it comes to answering Hinge's prompts in the best ways possible, it's time to actually get into the prompts!
If you want some great advice and guidance as you're filling out this section of your dating profile, keep reading!
This Year, I Really Want To…
Everyone wants to date someone who has passion and who is goal oriented. In fact, many people say that it's a red flag if their match doesn't have anything that they want to accomplish or that they want to achieve in the next year.
Being passionate about something is not only what can make you attractive, but it's also one of the main things people are looking out for when deciding whether or not they want to stay with their current match.
Having goals is sexy, and by sharing them, you're allowing the people who match with you to see that you care about something, and you're driven.
And you don't have to say something awe-inspiring either; you can use this prompt to let any potential matches know that you have goals. You can also use this prompt to show off your humor. You can make it into a joke or spin the prompt to be as light as you'd like it!
Some potential answers for this prompt are:
Take fewer BeReals in front of my computer screen or while I'm at work.
Do one thing every day that used to make me scared until I'm not scared of it anymore.
Read x number of books; please send recommendations!
Typical Sunday
This is absolutely my favorite prompt on the whole app. While you might have your weekdays booked with work or school, and your Saturdays might be reserved for adventuring, knowing what a person does on their Sundays really allows you to peek into their lives and see what matters to them.
This is your chance to let people get to know the real you. And for this prompt, and possibly this prompt only, you're allowed to be as boring as you'd like because it's your typical Sunday!
While we don't know what your personal Sunday looks like, here are some of our favorite potential responses to this prompt:
I am getting ready for the week ahead by doing all the chores I artfully avoided last week.
Dissociating from my Sunday Scaries by playing Animal Crossing (or whatever video game you play when you're stressed)
Stress baking and meal prepping so that I can say that I did at least one productive thing this weekend.
Pretending that I went to church when I really stayed home and binge-watched old episodes of Avatar: The Last Airbender.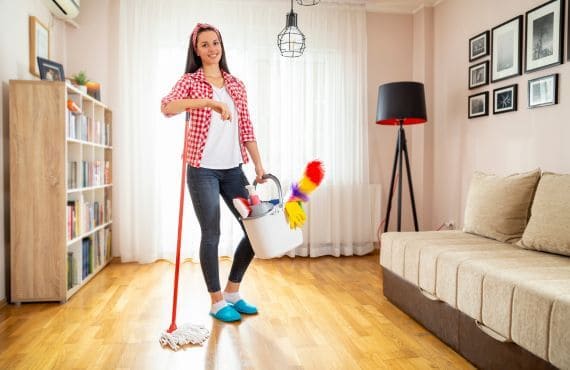 My Simple Pleasures
This is another lovely prompt that I think everyone should use, especially if they're trying to let people get to know them. More than likely, there are a few things in the world that you enjoy far more than most other people.
These are your simple pleasures, and one of the many reasons we suggest you share them on your Hinge profile is that they will help you stand out more than almost anything. 
Of course, when you're picking your simple pleasures, make sure that they're simple and not overly complex or too obscure; you want these answers to be a conversation starter more than anything else.
Here are some great answers that might get you started on this prompt: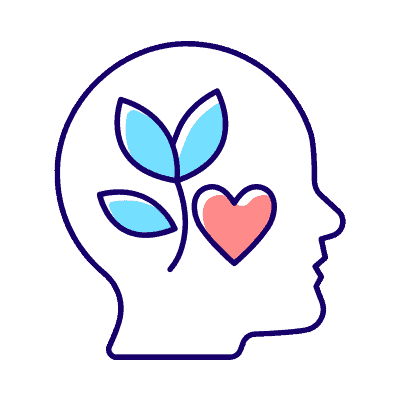 Binge-watching Bluey episodes on TikTok even though I am a full-grown adult with no children.
Eating breakfast for dinner because I'm allowed to do whatever I want, and it's always a good time to eat pancakes.
Opening up my laptop to realize that it's fully charged.
Having my morning coffee and about an hour of silence every day before I start work.
Two Truths and a Lie
This will always be the best prompt or bio that you can have on your dating app. I recommend that people do this every single chance they get because it gives the people who are swiping on your profile the opportunity to get to know you and feel like they're in on a game while they're doing that. This also gets people out of the swiping stage and into the messaging stage in one easy swoop.
If you're also competitive, this is a great time to stump people if that's the route you want to take with it.
While there is no way that we can know what you'll put for your answers, here are some ideas to get you started:
I have invented an app, I have visited ten countries, and I am afraid of the dark.
I am allergic to popcorn but not corn. I sing in my sleep and speak three languages.
I believe that the Glee soundtrack is better than any original cover, I have never peeled a banana, and my childhood crush is Simba from The Lion King.
The Wrap Up
If you're debating whether or not to answer the prompts that Hinge provides for you, allow us to give you some hard and fast advice — absolutely answer them.
When you're crafting your dating app profile, you want to take full advantage of every single opportunity that you can get to let your personality shine and to tell people who you are.
That way, once the rubber hits the road and you start to match with people, they'll already have a good sense of who you are and what you're all about.
It's also good to let your personality shine as much as you can in your profile because people will take note of that, and they'll want to swipe right on the profiles that interest them or that make them laugh.
Thinking about signing up for Hinge? Read our review to see if it's the dating app for you!
Hinge Review