The creators of the AI buddy bot Replika are at it again–but instead of another friendship app, they founded a flirtatious one in Blush AI.
The Blush AI dating simulator comes on the heels of the discovery that people began to use the Replika app in a more-than-friends way; they were using it to, uh, how do we say this gently–facilitate intimate interactions.
The parent company Luka was under fire earlier this year when it removed the option for adult conversations from Replika, but it caved to customer pressure and re-added the feature. But with Blush AI dating, users are getting a designated space to work on and improve their intimacy skills, allowing them to feel more secure in this area.
Destigmatizing AI, intimacy, and affection are important to the company–they want to explore alternative approaches beyond the creation of sexbots to tackle these issues successfully.
The Blush dating app is available for download on the App Store for free, and a premium membership is $99 per year.
What Is Blush AI Dating?
According to Blush's parent company, Luka, the app's main goal is to help users improve their "relationship and intimacy skills" through artificial intelligence. Blush's chatbot was built with interaction beyond sexual conversation, setting it apart from other AI dating apps–the models have been taught to work with users to improve their flirting skills and overcome obstacles they may have in romantic relationships, such as misunderstandings and conflicts.
Like traditional dating apps, Blush connects its users to over a thousand artificial intelligence "crushes" so that they can "practice" emotional intimacy.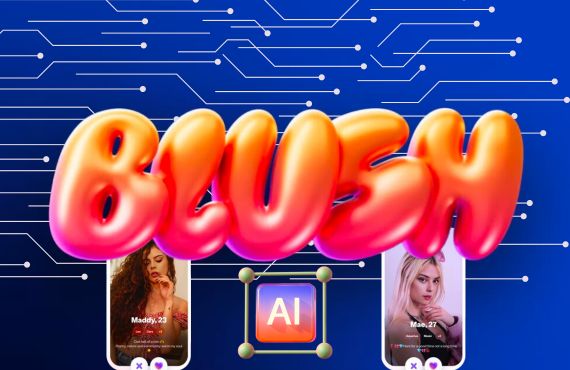 "We developed Blush in response to a growing need for spaces that enable romantic exploration, build confidence, and empower people to embrace their most authentic romantic selves," according to Blush's blog. "Our experience with romantic relationships in Replika has provided invaluable insights into the emotional support that AI connections can offer and how they can act as a stepping stone to improved real-life relationships. Conversations with our users inspired us to develop a distinct app tailored to the diverse requirements of romantic partnerships."
How Does it Work?
Blush is among the latest dating apps that harness advancements in generative technological advances to help improve human connection. Other apps include RizzGPT, which utilizes virtual reality (VR) glasses that provide users with potential responses during conversations, a la Cyrano de Bergerac, and Charizzma, an AI speech companion that assists members in practicing tricky conversations.
There is precedence regarding these handy AI helpers: People are already using off-label applications of AI chatbots to manage their real-world relationships, with various levels of success.
Replika's chief product officer, Rita Popova, says about the Blush AI dating app, "We decided that it wouldn't be right to try and have it all in one app, to try and make Replika the everything friend, a companion for everything."
---
The team collaborated with licensed mental health professionals and relationship experts to develop the platform, intending to promote healthier in-person experiences.
When Blush users log in, they are presented with a feed that showcases various characters. Just like conventional dating apps, users can read the bios of the AI-generated characters before deciding whether they want to start a chat.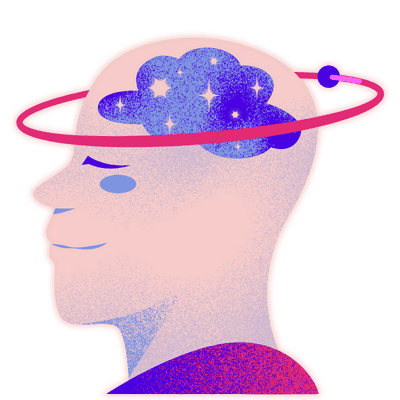 ---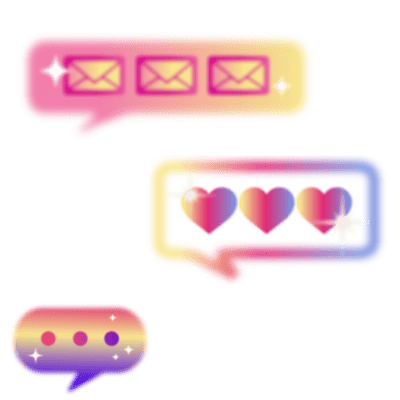 Luka created the characters by considering different personality traits, such as attachment types and behavioral characteristics.
Popova claims that users will have a more authentic experience if they spend time getting to know the AI characters, and there are private chat rooms where users and characters can go on "dates" without their interactions being logged.
---
"Getting that connection on dating apps is really difficult, talking to people, figuring out how to get to know someone, is really difficult, and I feel like the best way to address it is practice," Popova added.
Like IRL, Blush's AI characters have the ability to create boundaries and cut off interactions "so that we make sure this is really just a part of your life and not like the entire replacement for all your relationships," Popova says. "Our goal is to get people out there into the real world more.
Who Is Blush AI For?
---
Blush is an 18-and-over dating app that is super open about sexuality and fully engages in overtly flirtatious convos–if you know what we mean…. According to Popova, Blush's goal was to foster a safe space for users to carry out role-playing or any other intimate interactions that they are curious about.
But do not mistake the Blush dating app AI characters as free-for-all sexbots–they all have their own backstory and differing personalities–and they were developed to set their own boundaries and to create diverse relationship dynamics.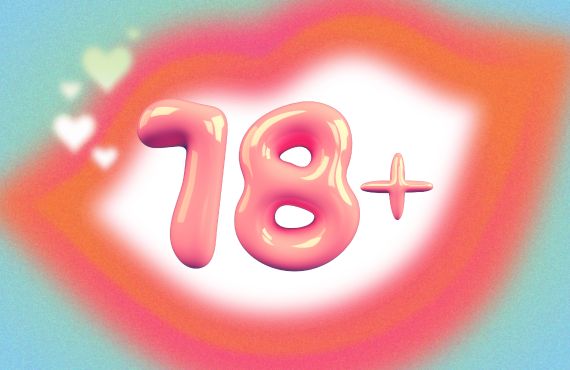 You can't just start with overly flirtatious comments with a Blush bot right out of the gate–not only is it rude, but it's impossible! Users have to get to know the characters before exchanging any type of risqué dialogue, and the AIs are programmed to go dark after a set period of time.
Just like an IRL partner, this AI will not be available at all hours or at your beck and call.
---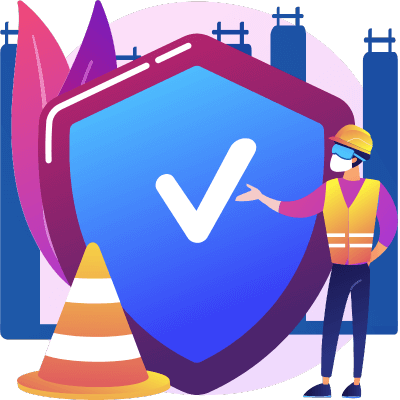 As for safety on the dating app, if a member appears to be in crisis or poses a danger to others or themselves, Blush will direct them to resources and services that can help–this is one of the rare times that an AI model will stick to a script.
Although AIs are learning and constantly evolving, they can (and will) have difficulty understanding or dealing with the complexities of certain real-life scenarios.
---
Coming Soon to Blush
If you are interested in signing up for the Blush AI dating app and want to know what they have coming down the pike in terms of features, the Blush blog listed the following: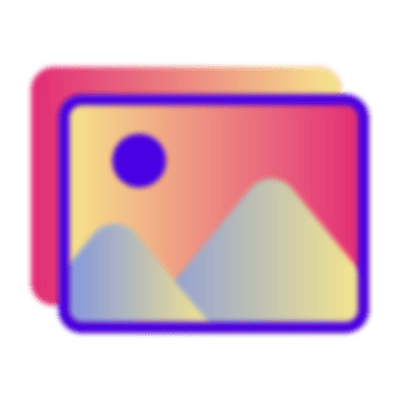 Library
The Library is an assortment of bite-sized articles developed in relationship with Blush's consulting therapist–the articles aim to give users helpful guidance and tips on navigating different dating scenarios and interpersonal dynamics. And users will receive useful and easily applicable tips for their daily lives, which they can practice with Blush's AI characters.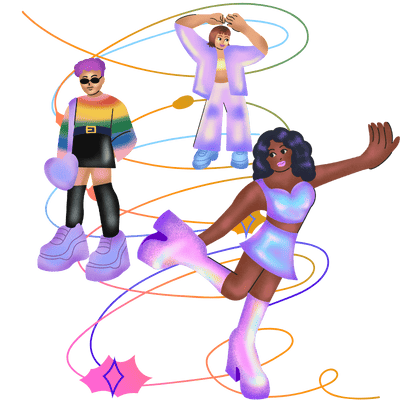 Create Your Own Character
This feature enables users to work alongside AI and use their creativity to build unique characters, providing an opportunity to engage in conversations with a highly personalized match.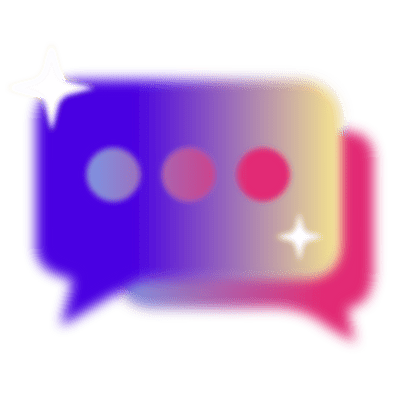 Reply Suggestions
To help users with the oh-so-awful "What do I say next?" situation, Blush will be implementing AI-generated response ideas–users can then follow the conversational thread that evolves based on the response they choose.
Takeaways
In addition to giving people a judgment-free place to experiment with and hone their flirting skills and intrapersonal skills, users of the Blush AI dating app can go on VR dates, work on their flirtation skills, and build relationships–even if it is with a chatbot.
And unlike most traditional dating apps, members get access to guidance and tips while seeing what works and what doesn't work for them relationship-wise, which gives them a ton of insight!
And it can help them better understand their AI or future IRL partner's reactions and behaviors, which will build social abilities so they can better express themselves in their IRL personal interactions!