Our team of experts diligently research and review all of the products and services we recommend. If you buy through our links, we may receive a commission. Learn more here.
AI dating apps are making their way onto the scene. Yes, you heard right. AI is being integrated into the fabric of some of the newest dating apps to improve the online dating experience for today's singles. And they claim to be safer, establish quality connections faster, and cut down on ghosting and catfishing.
But do they live up to these claims, or are they another run-of-the-mill dating app that's using a gimmick to drum up some extra business? We'll find out as we review the latest AI dating app (Mila), go over a few unique features we're finding with these new platforms, and discuss a few areas of online dating where AI has made some considerable strides to better the overall dating experience.
What Is an AI Dating App?
Let's make sure we're all on the same page. When we refer to AI dating apps, we're not talking about the platforms where you can create a virtual boyfriend or girlfriend. No, we're not talking about dating a digital representation of your ideal partner. We're talking about dating apps where you make real connections with real people, but the website or mobile app uses AI to improve the matching process and the overall dating experience for those involved.
Ways that the best AI apps use this technology to yield better results for their customers can include the following:
Generating better match suggestions by deeply analyzing behaviors, interests, or preferences
Providing spell checks for online messages or profile content
Offering writing suggestions to make your profile more appeal
Icebreakers and other cool writing tips to grab more attention from your potential matches
Detecting unsavory profiles or accounts and shutting them down quickly
Because AI dating apps are a relatively new technology and have not been widely adopted by the public, there are few that we can discuss at length aside from the Mila dating app, previously known as Teaser AI, which was launched this past May by the creators of the popular photo-sharing app Dispo. We know enough about the Mila dating app to give you a decent idea of how a dating platform with AI functions and benefits its customers.
Mila – The Newest Addition to AI Dating
Before we go any further, we need to clear up the Mila/Teaser AI confusion–and there was a lot of it. When Teaser Ai was launched in May, it was developed to combat the act of "ghosting" on dating apps, and users got their own AI chatbots to initiate conversations with other members. Sounds good, right? In theory, yes! But when users gave feedback, it was disorienting; no one knew who they were chatting with. Was it a chatbot? A person? No one could tell, which is a pretty big problem, so Teaser AI was pulled from app stores after only three months, and the creators replaced it with the Mila dating app.
Now that we are all on the same page let's talk about the Mila dating app and how it differs from its predecessor! First, all of the features are the same as the earlier version, except for the chatbots–they're gone.
The developers, who also created the popular photo-sharing app Dispo, swapped out the chatbots–the Mila dating app also heavily utilizes AI, albeit in a different way; instead of replicating the user's conversational patterns, Mila provides members with an AI dating coach. Using the Mila dating app gives you a personal artificial intelligence dating coach ready and able to help you with those nerve-wracking first talks!
Free Features
Create a free profile.
Upload as many as six profile photos
Access to 16 "picks."
Paid Features
Get rewinds on your matches.
Unlimited matching
Boost your profile
Unlimited "likes"
"Super like" your favorite profiles
To many, AI can come across as something uncertain or something with frightening implications if you allow yourself to go too far down the rabbit hole. But as you can see with the free and paid features, Mila is very much a standard dating app. AI improves matching and offers suggestions regarding written content on your profile and conversation points while chatting with potential partners.
Membership Pricing
And we even dug so far as to find out how much AI dating apps will charge you for their services. From what we can see with the MiIa dating app, they follow the typical standard dating app prices!
| Package | Length | Price Per Month | Total Cost |
| --- | --- | --- | --- |
| Mila Premium | 1 week | $79.96 | $19.99 |
| Mila Premium | 1 month | $39.99 | $39.99 |
| Mila Premium | 3 months | $89.99 | $269.97 |
| Mila Premium Lifetime | Lifetime | $229.99 | $229.99 |
Features of AI Dating Apps
Mila, along with a few other AI dating apps, has sprung up in the dating market in the last couple of years, and they share many similar features where artificial intelligence is highly integrated into the process. And the most popular features you find at AI dating apps mainly help out with:
Improved matching and profile verification using facial recognition
Punctuation, grammar, and spelling corrections using editing software
AI-produced conversation starters and icebreakers to keep chats and messages alive and interesting
We'll delve into these topics a bit more to show how dating apps like Mila use artificial intelligence in a practical way to deliver a better experience for their single users.
Facial Recognition Software
Each person has unique tastes and preferences regarding attraction and the physical characteristics of the people they're naturally drawn to. To improve the matching process, dating apps with AI use facial recognition technology to pick up on their members' preferences surrounding appearance. The AI identifies common trends in the matches that members show interest in and hone their suggestion lists accordingly.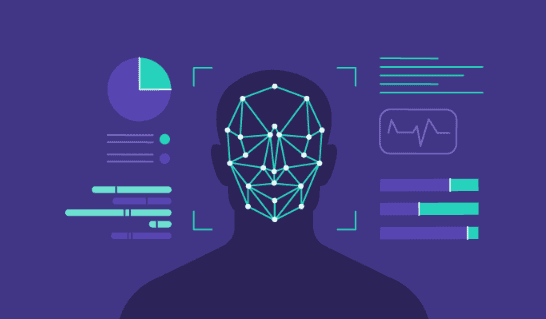 This technology is used for safety purposes as well. It's proven highly effective as AI dating apps see much less fraudulent profile activity. AI can be trained to spot warning signs of a fake account, scammer, or catfisher and crack down accordingly.
Grammar and Spelling Corrections
AI editing tools come built into the best AI dating apps to ensure a typo or misspelling never appears in your profile bio information or amid a conversation with someone you're trying to impress. An excellent example of this technology would be Grammarly for your mobile keyboard. In addition to scanning for grammatical errors, tools like Grammarly can help with tone to ensure you come off as self-assured and confident but also friendly and approachable.
Icebreakers and Conversation Guidance
The first level of impressing your matches involves avoiding spelling and grammatical errors that make you come off like you have a six-grade education. But then the next step is getting through the early conversations with singles on the app in a way where they develop a growing interest in getting to know you. That's where AI-generated conversation starters and guides come to help you create a solid connection based on the interests and passions of the other person.
The Future of AI Dating Apps
Ten years ago, it wasn't even conceivable that AI could be something possible within our lifetimes, let alone be integrated into a dating app to make first-time conversations less awkward. AI might not have surprised some government scientists working in a bunker somewhere, but it certainly did for the general public.
And the fact that AI can now be used to improve dating apps comes as great news to online daters who might not have the chops to make a good initial impression with potential partners. The power of AI can now be used to clinch first dates, improve match suggestions, and several other things.
Let's review a few of the ways that AI is currently being used to improve the online dating experiences for single folk in 2023:
Craft a Better Bio – One of the more obvious ways that AI can assist online daters is by helping them craft an engaging profile bio that grabs the reader's attention. Because AI has been so popular in the last few years with editing suggestions and ways to rewrite content, it only seems natural that AI dating apps would use the technology to improve things like the "About Me" section or any of the self-authored sections where online daters describe their ideal match or their goals for using the app.
Have Better Conversations with Your Matches – Along with improving how your online bio is written, dating apps with AI can take your conversational skills to the next level too. Many of these dating apps will provide suggestions for engaging in online chat so you can seal the deal for a first date or meetup. While AI cannot help you when you finally meet your special someone in person, it can, at least, lay some of the groundwork to get you the face-to-face meeting. That can up your chances for success greatly!
Get Superior Match Suggestions – The best AI dating apps are working toward a more efficient form of matchmaking that cuts down on a lot of useless swiping action and replaces it with more thoughtful match suggestions that are better tailored to each dater. Dating apps with AI use the technology to analyze each single's behaviors, preferences, and interests, plug them into the algorithm, and drum up matches that align better with each person.
Sidestep Scammers and Fraudulent Accounts – AI for dating apps can play a prominent role in cleaning up fraudulent activity that you find a lot of time with online dating. Imagine using a dating app and not worrying about running into unsavory scoundrels along the way. With AI-powered verification processes, these dating apps can detect behavior characteristics of scammers, catfishers, and fraudulent accounts. Harnessing AI for these purposes can make meeting someone special online a lot safer.
We'll Keep You Posted on New Developments
With AI dating apps being such new, uncharted territory, there was only so much we could talk about and discuss here. There aren't enough dating apps around for us to give you a better sense of how they work. And they need more time on the market where we can point to a track record of success. But we'll keep you updated as these dating apps with AI develop further.
It's hard to tell where things will go with AI and what the world might look like ten years from now. But at the moment, there are a few certain things. AI can improve the matching algorithms by studying its member searches, online behaviors, and match preferences. And AI can help online singles brush up on their profiles and guide them through early interactions with potential partners.
Only time will tell how well AI dating apps will do with the general public. In the end, demand for these products from the people will make the final call. We'll grab some popcorn in the meantime, watch how it all plays out, and get back to you!