Our team of experts diligently research and review all of the products and services we recommend. If you buy through our links, we may receive a commission. Learn more here.
Modern dating apps can be a fun way to meet a large variety of singles who are looking for meaningful, long-term relationships. These platforms use swiping profiles for forming quick connections and allowing singles to have their pick from an extensive list of suitable candidates.
However, we've found several matchmaking services on the market that focus on quality and use human matchmakers to set everything up, bringing a more personal touch to finding love online. Tawkify is one of these matchmaking services that caught our eye. It is a good option for online daters who want to meet someone special but feel more comfortable with the professionals handling the match suggestions and the first-date setup.
Our Tawkify review will discuss how the service works and how new users can become paying platform members to experience an array of exciting features and benefits, including coaching sessions from their matchmakers and background checks on all match suggestions.
Who knows? Maybe all this time, a professional matchmaking service was just what you needed!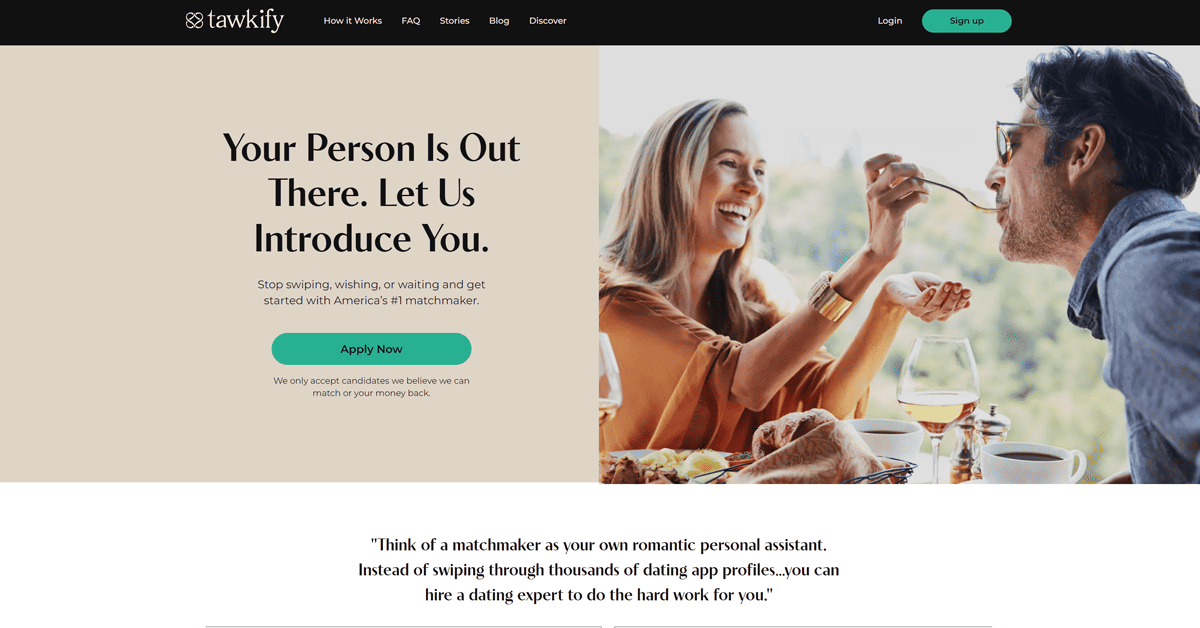 | | |
| --- | --- |
| Sign-Up Time: | 10 minutes or less |
| Cost: | $99.99 per month |
| Membership Pool: | 30,000 (in the United States alone) |
---
---
Our Tawkify Rating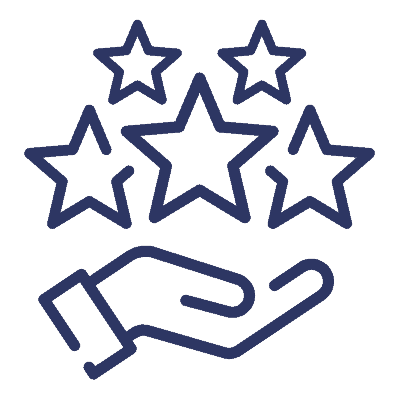 Overall Rating

Tawkify is coming in with an overall score of 4.2 out of 5!
Part of our Tawkify review had us examine the matchmaking service along our seven-point review criteria. Overall, we rated Tawkify 4.2 out of 5 stars, a decent option for online singles who want to find their forever partner or someone special in a more non-traditional way.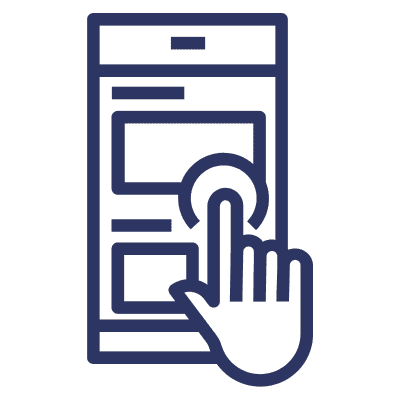 Ease of Use
The sign-up process takes only five to ten minutes to complete. A lot of the search work you'd traditionally do using a swiping app is done by your concierge, who finds suitable matches and vets them to ensure they're up and up. Tawkify is a dating app that's straightforward in design and easy to use.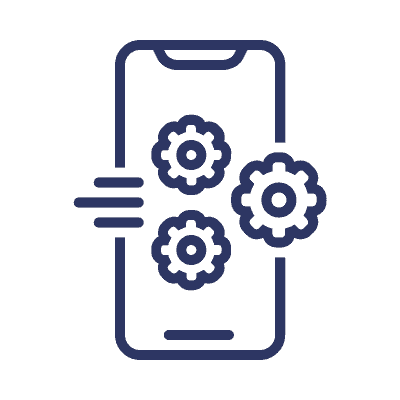 Features

The most remarkable feature is the personal matchmaker, who sets up your dates and matches you with legit, verified members who align with your preferences and tastes. You can't get much better than that. But we don't like that members cannot search on their own for matches and that there's no free membership for testing out the service.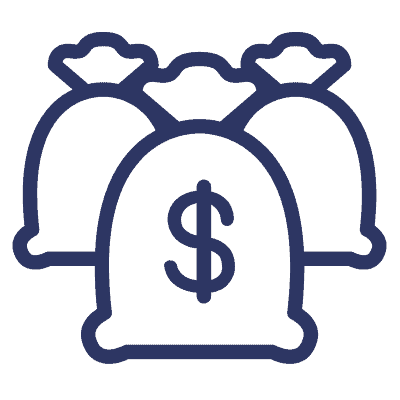 Cost


For what you get as a premium member of Tawkify, this matchmaking service has one of the most reasonably priced memberships in the online dating market. For one year, members only pay $99.00 ($8.25 per month), and you have access to a personal matchmaker who does all the work for you, including setting up dates and providing you with good leads for quality dating or relationships.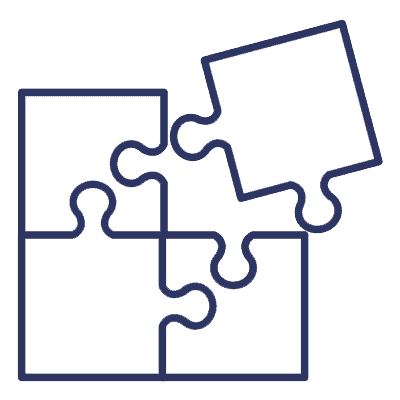 Match Quality


Your personal matchmaker takes the answers you provided for the sign-up questionnaire and uses this info to find quality matches, looking for a similar relationship and sharing common goals or interests. The daily matching quality is impressive, but it's undercut somewhat by a smaller dating pool of 10,000.
Note: There are 30,000 registered accounts from the United States and thousands of others from other countries; only 10,000 committed members are actively using the services of Tawkify each week.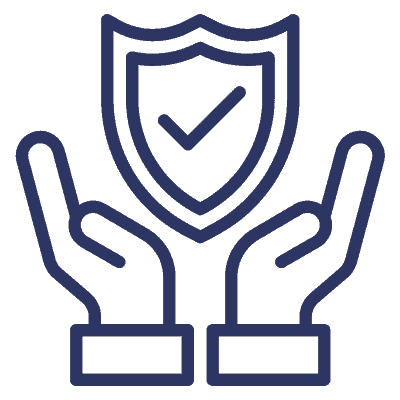 Safety and Security


One of the big plusses of the Tawkify matchmakers, aside from all the work they do to get dates and connections set up, is the fact that they vet and background check the profiles they send to your match recommendation list. Rarely will you ever deal with a catfisher or a scam profile using Tawkify.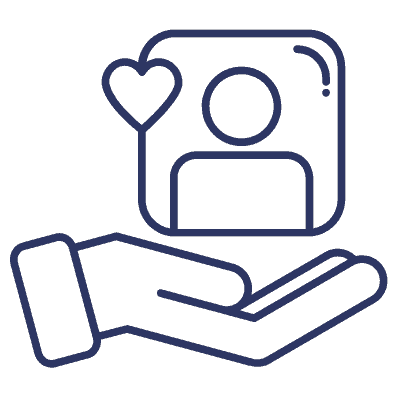 Customer Service

If problems arise for Tawkify customers, they can call a toll-free number or send messages via email to contact a human customer service representative. There's also the option to solve your problems using the extensive FAQ page that Tawkify provides for its premium members.
Overview of Tawkify
It was interesting to research Tawkify because it operates so differently from the dating apps we're used to reviewing. Many online singles prefer this mode of finding love using a matchmaker.
Tawkify Fast Facts
Year Founded: 2012
Matchmaking Process: All match suggestions are created by a real human matchmaker based on your basic information
Average User Age: 32-40 years
Gender Ratio: 55% men to 45% women
Key Takeaways
Tawkify can be used in several other countries worldwide, including the United Kingdom, France, Germany, Canada, Vietnam, and India.
There are 30,000 members registered with Tawkify in the United States alone. Only 10,000 members are active each week on their account.
The breakdown of men to women is generally even, which is perfect because most people using Tawkify seek heterosexual relationships. 
Tawkify caters to an older crowd of singles in their 30s.
Most members are looking for meaningful relationships or commitments.
Tawkify Cost and Premium Memberships
There's only one membership plan at Tawkify. It covers one year and comes at a decent price for the time you can enjoy the premium benefits. Especially considering you gain access to your matchmaking expert/concierge who background checks all your matches, $99.00 for an entire year is a steal!
Tawkify Subscriptions
| Plans | Price Per Month | Total Cost |
| --- | --- | --- |
| 1-Year Membership | $8.25 | $99.00 |
Tawkify memberships allow you to view your profile and other singles using the matchmaking service.
The membership cost must be paid in full before you can enjoy premium benefits or perks.
The year-long subscription has to be paid in one lump sum.
There aren't payment plans or monthly installments available to ease the cost of membership.
Tawkify Free Trial and Special Features
Technically, no free membership or free trial period is available at Tawkify. Newcomers can go through the sign-up process where they'll share their dating goals and preferences, enter bio information/add photos to create the bones of their profile page, and share what they're looking for in a partner. But the catch is that you can only view your Tawkify profile or see your matches if you upgrade to a premium membership.
Premium Membership Features
Several premium features are unique to Tawkify that greatly set it apart from the average dating app. This is an entirely different ballgame, so the features will look much different from what you might be used to
Visible Profile in the Tawkify Dating Pool
Once you've entered into the realm of premium membership, your profile goes live for matchmakers and other members to see. You'll begin getting match suggestions courtesy of your personal matchmaker. Paying for membership allows you to see your profile and the profiles of other members.
Personal Matchmaker
Premium members can have access to their human matchmaker. Tawkify prides itself in not using algorithms or matching systems for pairing couples but using real people to match.
Unlimited Messaging with your Matches
You can send messages and communicate without any limits with any of your Tawkify match suggestions. The service even guarantees members will get unlimited potential matches, meaning there's no cap on how many you receive daily.
Curate a Date
Once your matchmaker finds you a solid match, they'll make all the arrangements for setting up the first date. They handle all the leg work to make sure your first encounter with your match is memorable and sets you up for future success.
Personal Coaching Sessions
Paying members can learn tips and tricks for getting the most out of their first several dates to find relationship success quickly. In general, Tawkify successfully matches its members within the first twelve dates (at least according to their FAQ section).
VIP Rating Standards
All matches are run through VIP (values, interests, and preferences) to determine if they are good enough for you and share adequate compatibility. Tawkify specifies all match suggestions to ensure its members are meeting legit singles. All suggested singles are thoroughly screened and background checked so members can enjoy a compatible connection and meet their matches safely and securely.
The Referral System (Send a Friend)
Premium members who refer their friends to Tawkify can earn credits for enhanced match suggestions. The better your friends do on the Tawkify matchmaking service, the better your future dates will be and the more compatible your matches will be.
Do Tawkify Memberships Renew Automatically?
The year-long Tawkify membership has an auto-renew function, with the plan reupping whenever it ends. Members don't have to worry about choosing another membership plan and reentering their payment information to ensure the transaction goes through. It's set up to do this automatically at the end of each billing cycle.
However, some members might not be interested in being charged automatically for a new plan, which is totally understandable. To turn off auto-renewal, switch it off in your account settings under billing preferences.
Should You Join Tawkify?
Because modern dating apps are so popular amongst a wide range of online singles, the professional matchmaking service that Tawkify has set up might not be the best fit for anyone. In dealing with a human matchmaker, you're ceding a lot of control over your searches, but save yourself some hard work, too.
In this section of our Tawkify review, we've included some good reasons to join as a premium member and why another matchmaking service or a traditional dating app might be in your best interest.
Reasons to Join
All the Matchmaking Is Done for You
If you're not interested in proactively searching for love on your terms and prefer someone to do all the work for you, Tawkify will be right up your alley! Each paying member is assigned to a personal matchmaker who provides match suggestions that are fully background-checked and vetted.
You're Interested in Meaningful Relationships
Someone using a professional matchmaker is looking for something beyond a short-term romance, a casual fling, or a date for the weekend. No, matchmaking services are designed for people interested in serious, long-term relationships and commitment. If you're interested in finding a marriage partner or your soulmate, Tawkify might be a good platform.
Safe and Secure Match Suggestions
Your personal matchmaker will take time to make sure your matches align with your dating goals and relationship preferences or parameters. But they also background check your match suggestions and verify that they're authentic members so you can find love or romance with legit singles. You won't run into fake profiles at Tawkify!
Decent Dating Pool
10,000 committed members use Tawkify weekly, trusting professional matchmakers to help them find love. US members number around 30,000, and there are members located in several foreign countries, too, which makes Tawkify a decent option for long-distance, overseas relationships.
80% Success Rate
Tawkify is usually able to successfully pair singles within the first twelve dates. They claim an 80% success rate when finding their members quality first dates that lead to second dates and beyond.
Reasons Not to Join
There's No App
Tawkify is a website only, but it can be used on your mobile device if you have a web browser and a reliable internet connection. There's no mobile app available for free or paying members.
Tawkify Doesn't Offer a Free Membership
Tawkify allows new, non-paying users to sign up for an account, but there's no free membership, per se. Newcomers must pay for a membership plan to see their profile and their matches' profiles. Once you've signed up for free, you need to upgrade. Otherwise, you're entirely in the dark.
No Search Function
Members cannot perform their searches but must rely on Tawkify's match suggestions based on the dating goals and search parameters they entered while answering questions during sign-up.
No Swiping Profiles
Tawkify provides quality match suggestions, and you can learn more about them by reading their profiles and viewing their photos, but Tawkify profiles aren't set up for swiping. This matchmaking service is more committed to quality than providing you with many singles.
The Sign-up Process
The Tawkify registration process is free to new users. We found it to be straightforward. It only took five to ten minutes to answer all the questions and complete the necessary steps to get our essential information onto the site. Follow the steps below to get started at Tawkify and upgrade to a paid membership, where you'll enjoy a host of terrific features.
Step 1: Visit the Tawkify Website
Head to the Tawkify website and click "Apply Now" to start your free registration.
Step 2: Enter Your Basics
Several steps ahead involve you letting Tawkify know more about who you are. Enter your basic information, including your gender, age, location, and what kind of relationship you're looking for.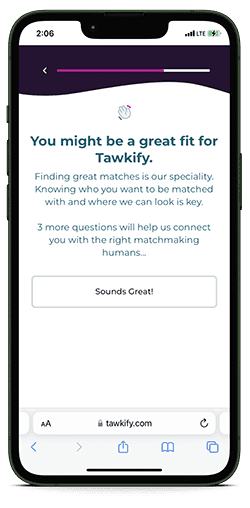 Step 3: Answer Three Important Questions
Tawkify will ask you to answer three questions that determine how good of a fit you'll be if you become a new member of their matchmaking service. Complete these questions and click "Submit" for the next registration step.
"I feel like I'm wasting my time trying to find a partner on dating apps"
How quickly would you like to be in a relationship?
What excites you most about working with us?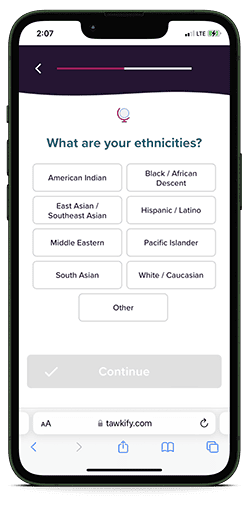 Step 4: Develop Your Tawkify Profile
Although you will be able to see it once you become a paid member of the service, you can begin developing your Tawkify profile by answering some simple questions about your ethnicity, religious beliefs, etc. Coupled with your gender, location, and age, these crucial facts about yourself are the basis for your Tawkify profile page.
Step 5: Enter Your Dating Tastes and Preferences
The following several questions you answer will serve as your search parameters. Once you've upgraded to a premium membership, Tawkify will use this information to match you with the right singles with a compatible connection.
What ages are you open to dating?
Which ethnicities…?
Which religions…?
Which 5 qualities do you prioritize in a match?
Which 5 traits most accurately describe your personality?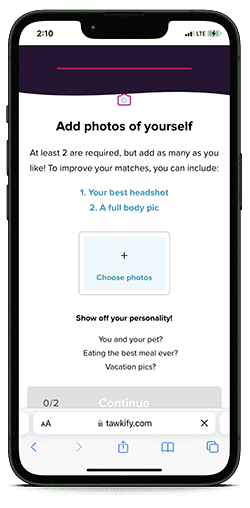 Step 6: Upload Two Photos
The final step before upgrading to a premium membership is adding at least two photos to your Tawkify profile. Upload images from Facebook or Instagram. Or you can add photos from the files on your desktop PC or mobile device.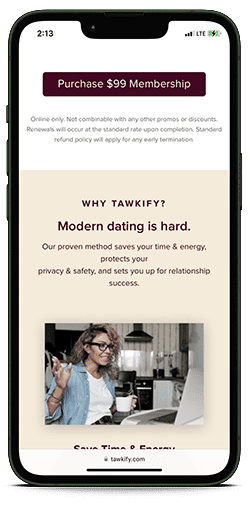 Step 7: Pay for a Premium Subscription
To view your profile and connect with other singles at Tawkify, you must upgrade to a premium membership. Click on the "Upgrade" button, enter payment information, and follow the transaction to completion.
Alternatives to Tawkify
A professional matchmaking service may not be best for your dating needs. You may want to use something similar but a platform that uses a matching algorithm instead of a human matchmaker. Or maybe you're interested in swiping apps. Check out these great alternative dating apps for finding love or meaningful connections with someone special.
Dating App
Key Facts
Review
eHarmony

Active Members: 16+ million
Gender Ratio: 48% men to 52% women
Best For: Find singles who desire serious relationships and profound connections
Pricing: Begins at $35.90/month

eharmony Review
Elite Singles

Active Members: 2+ million
Gender Ratio: 44% men to 56% women
Best For: Finding highly educated and successful singles
Pricing: Begins at $31.95/month

Elite Singles Review
Zoosk

Active Members: 40+ million
Gender Ratio: 47% men to 53% women
Best For: Flirting, finding love, and getting dates with singles
Pricing: Begins at $10.00/month

Zoosk Review
Christian Mingle

Active Members: 16+ million
Gender Ratio: 44% men to 56% women
Best For: Finding singles who hold Christian values and want God-centered relationships
Pricing: Begins at $14.99/month

Christian Mingle Review
SilverSingles

Active Members: 800,000
Gender Ratio: 53% men to 47% women
Best For: Finding singles who are over 50 and looking for meaningful relationships
Pricing: Begins at $24.95/month

SilverSingles Review
Frequently Asked Questions
Because Tawkify is technically a matchmaking service and not a dating app, our readers naturally had a lot of questions about the service, including what makes it unique from other platforms and how it matches its members successfully. Check out our answers to some of the most common questions we encountered.
What Is Tawkify?
Tawkify isn't a dating app but a matchmaking service that uses human matchmakers to establish connections between members. There are 10,000 regular members, and the service operates in several countries, making it a legitimate and reputable platform for finding good love connections or meaningful romance.
Is Tawkify Free?
Unfortunately, Tawkify doesn't offer a free trial membership to newcomers. Brand new users can go through the initial sign-up process and provide Tawkify with helpful information that's used as a basis for matchmaking. Still, they must become paying members if they want to chat with or view their matches' profiles.
How Much Does It Cost to Join Tawkify?
There's one membership plan available for new customers. It covers one year of premium benefits and costs $99.00.
Is Tawkify Worthwhile?
$99.00 for one year of benefits is a great deal, and you get some excellent perks by becoming a premium member. These include being featured on the Romance Rolodex, having all your matches screened by Tawkify, getting curated dates with eligible matches, and unlimited communications and profile viewing of your match suggestions.
How Old Are Tawkify Members on Average?
Tawkify is used primarily by singles in their 30s. The average age range for its members is 32-40 years. Because these members are generally older and typically interested in meaningful connections that lead to long-lasting relationships.
Does Tawkify Have a Dedicated Mobile App?
They don't have a mobile app because Tawkify is a professional matchmaking service. This is a website only, but it can be used on your desktop computer and smartphone using the web browser.
What Kind of Relationships Will I Find at Tawkify?
Tawkify is a dedicated matchmaking service that oversees the facilitation of serious-minded relationships between mature singles. Most members are looking for relationships marked by commitment and compatibility. Thus, Tawkify is a great place to find your soulmate or a marriage partner.
How Can I Contact Tawkify If I Need Support or Assistance?
There are several ways for customers to contact the service center. They can call toll-free at (844) 494-7280. They can send emails to customersuccess@tawkify.com. Or they can send snail mail to the following address: Tawkify, Inc. 3 Germay Drive, Unit 4 #2488, Wilmington, DE 19804.
How Long Is the Sign-Up Process?
The initial steps to signing up before upgrading to the premium membership take five to ten minutes to complete. This is a reasonable amount of time because you're entering your profile bio information and setting up your search preferences.
Will My Membership Plan Automatically Re-Up?
Yes, Tawkify memberships are set up for continuous billing. Once your plan ends, you'll be charged automatically for the same plan using the billing information on file. Members can always turn off this function under their billing preferences to avoid being charged continuously whenever their plan ends.
How Safe Is Tawkify for Finding Love or Dates?
The Tawkify team and your concierge take it upon themselves to screen any members they feel you'd match well with, so you're never at risk of dealing with a catfisher or a phony account. A human matchmaker facilitates all matches to ensure a solid, meaningful connection free from the usual dangers of using online dating apps.